Planning the trip has always been to me as much fun as the journey itself, and it was even more fun for this Croatia Itinerary. Despite all the protests about spontaneity and flow with the moment that seems to prevail in my generation, my sister and I had firmly believed that without knowing what to see when, everything will end up being a disaster and you will end up missing spots that you will come to regret. Before you jump into defense mode – I am not saying that spontaneity isn't good, but it's not something that everyone finds fun.
With graduation around the corner few months back, our group of girlfriends decided to embark on a trip together – but due to clashing schedules and priorities, not all of us can make it in the same period of time. Finally decided on Croatia, seven out of eight of us were able to make it, but in three groups.
>If you are travelling solo, check out my friend Laura's Balkan solo travel experience.
Armed with superior knowledge (called Google), I decided on where to go and stay, while my sister planned the nitty gritty stuff. Being a semi-control freak, she had pain strikingly planned every detail and kept them in a google doc (you can get a template here – exclusive to my mailing list). Here's a little summary of our itinerary for anyone interested in spending ten days or less in Croatia!
Part 1: Dubrovnik
Day 1 – Arrive at Dubrovnik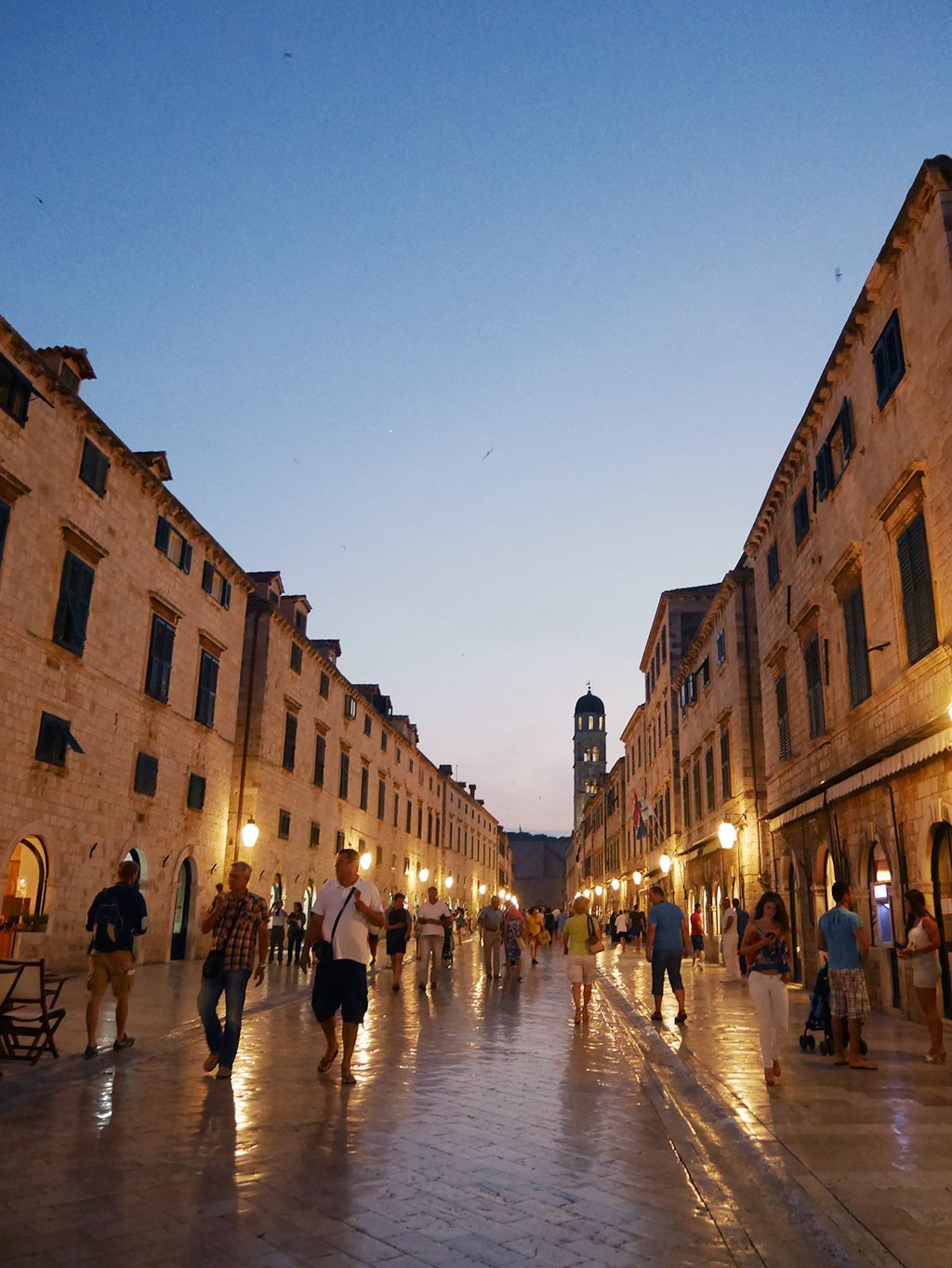 Flew from London Gatwick bright and early, catching a 6:20 flight and landing at 10:35 local time.
We took the airport bus which took about an hour and arrived at Pile Gate, the west entrance of Dubrovnik.
After an hour we headed down to the beach outside the eastern gate, relaxing on the beach.
We went food shopping and cooked dinner
Day 2 – Day trip to the Elaphiti Islands
We had booked a sailing trip to see the Elaphiti Islands which included lunch and returned to Dubrovnik in the evening.
Again we brought food and cooked.
Day 3 – Day trip to the Mljet National Park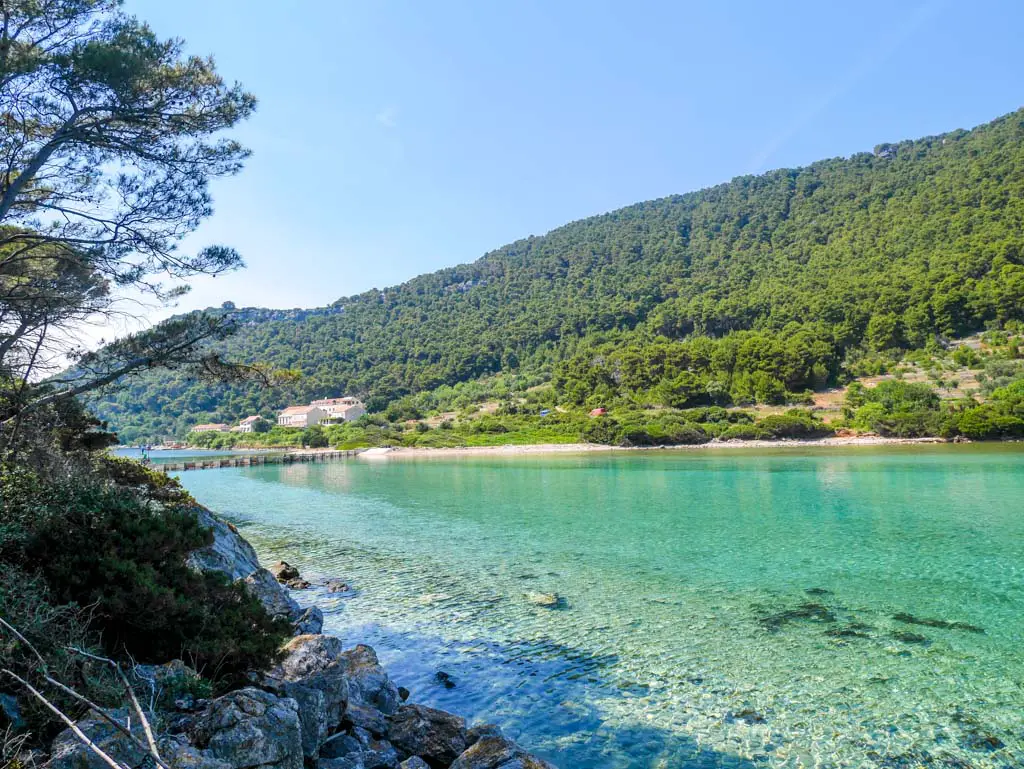 We took the 8:15 bus from Pile Gate to Gruz Port and took the 9:55 ferry to Mjlet. There we rented bikes to cycle around the national park. We brought packed lunch and swum in the lagoon.
We took the 16:50 ferry back, brought food and cooked
Day 4 – Exploring Dubrovnik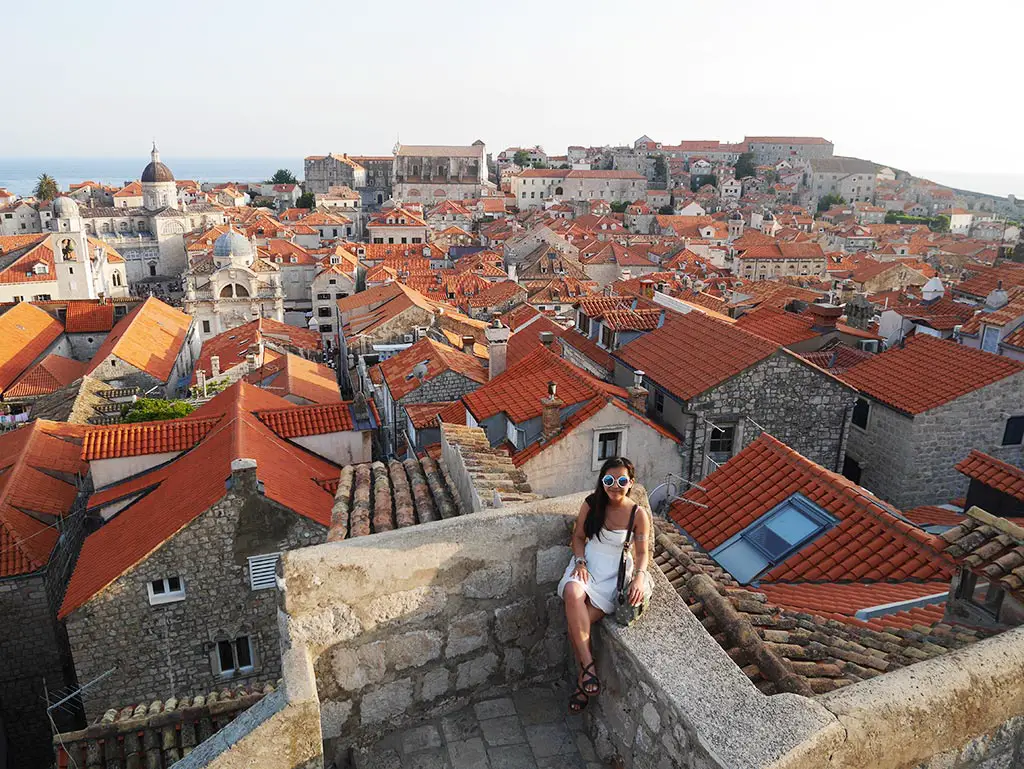 We were joined by two more in our group and spent the morning moving into new Airbnb*(free credits if you sign up)
We cooked lunch and spent the afternoon exploring Dubrovnik and going up its city walls.
We had dinner at a restaurant.
Day 5 – Kayaking from Dubrovnik to Lokrum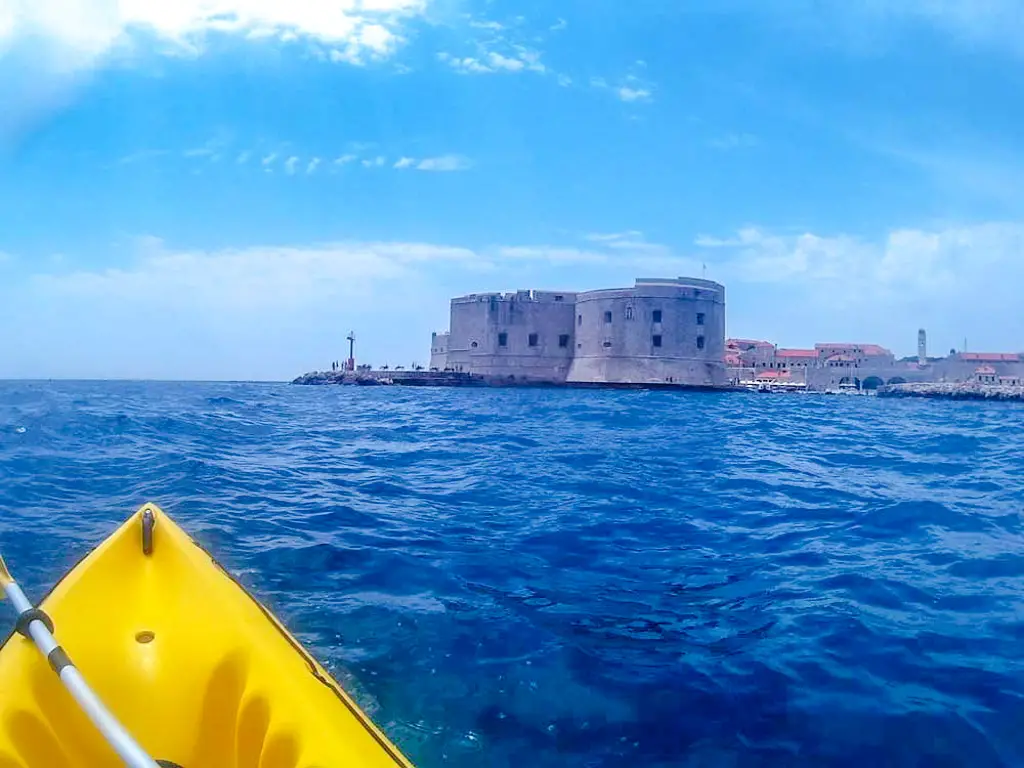 We booked a kayaking trip starting from Pile Gate around Lokrum and back. The trip started at 9:30 and included lunch.
In the afternoon we visited the separate part of the city wall not too far from Pile Gate.
We brought food and cooked dinner.
Where to stay in Dubrovnik
Budget: AirBnBs are a great budget option. The Sunny Apartment (for 3 people) in the old town or Garden House (for 5) outside the old town.
Mid-range: In a cute corner of Dubrovnik Old Town, Rooms Lavanda&Ruzmarin is a good choice in the west side. Villa Sigurata is good on the opposite end. But the old town is small anyway!
Splurge: Peline Apartments is inside the Old Town with a great view and high rating. If you want to be at the VERY center of action, then Apartments Festa is your place.
Part 2: Split
Day 6 – Travel to Split

We took the 7:15 bus to Split at the central bus station at Port Gruz.
We arrived in Split in the afternoon and checked into our AirBnB
We had lunch at a restaurant and explored the Old Town. We also booked a boat trip for the next day.
We brought food and cooked dinner.
Day 7 – Day boat trip from Split
Our boat trip with Splitilicious began at 8:30 by the port. We visited the Blue Caves, Green Caves, islands opposite Hvar and Hvar Town.

Hvar!

We brought pack lunch with us and arrived back in Split before 20:00.
We had dinner at a Fife Buffet.
Day 8 – Exploring Split
We took a break today and woke up late. We had brunch and went exploring the Old Town

of Split

again.
We then had dinner at a restaurant.
Where to stay in Split
Part 3: Krka, Plitvice, and Zadar
Day 9 – Day trip to Krka National Park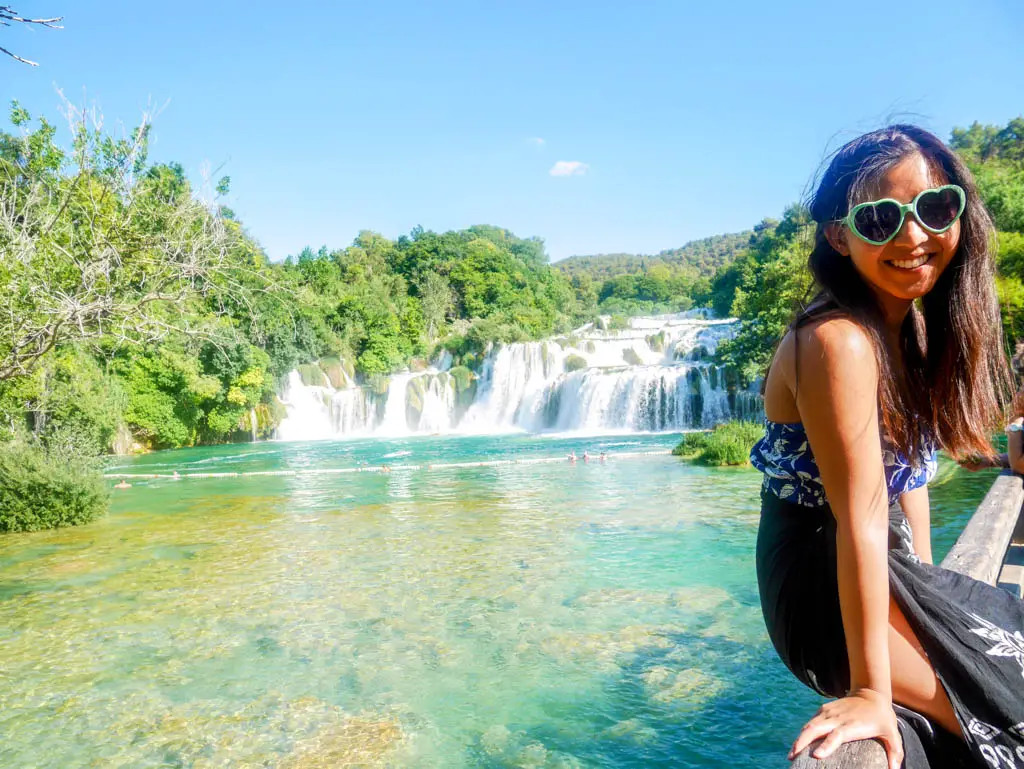 Need to rent a car? Check car rental 8 for the best price. We rented ours at Split and returned it in Zadar
We had packed lunches there and spent the afternoon there.
We then drove to Zadar and checked into our Airbnb and cooked dinner.
Day 10 – Day trip to Plitvice National Park

We drove to Plitvice National Park and spent the afternoon there with packed lunch.
We cooked dinner at our AirBnB to save cost!
Day 11 – Explore Zadar, then fly home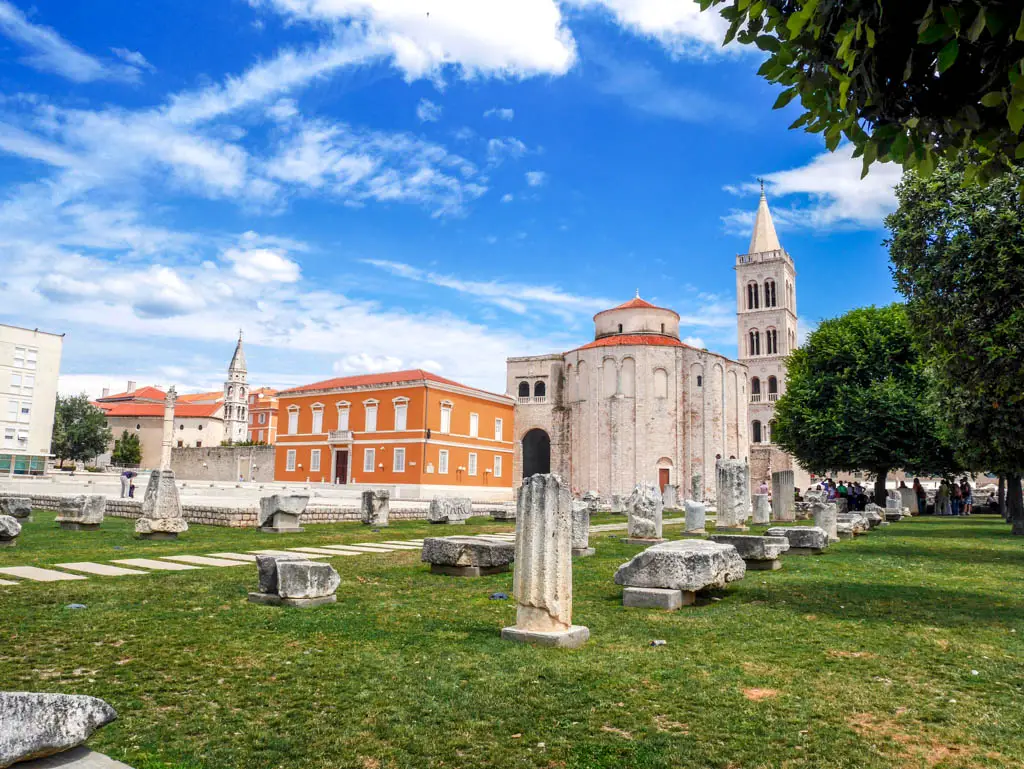 We checked out, returned the cars and visited the Old Town of Zadar.
We had lunch at a restaurant and took the bus to the airport.
Where to stay in Zadar
*are affiliate links: which means if you go through and complete a sale/booking, I get a % at NO COST to you
If you want to know more about Croatia National Parks – check out my guest post on StudentUniverse!
This entry was posted in
Europe