Last updated on December 7th, 2020 at 11:33 am
Sharp Peak is dubbed as the 'sharpest peak' in Hong Kong, though in Chinese it's known as Nam She Tsim. Hidden in the depths of Sai Kung Geological Park, the Sharp Peak hike is known for its steep ascent and descent as well as the sandy terrain. However, it also boosts a spectacular view of the best beaches in Hong Kong and worth a challenge for those who are prepared!
Summary of Sharp Peak hike
Difficulty: 5/5 – consider one of the toughest in Hong Kong not only because of the trail but also because of its length

Time needed: 6 hours depending on transport method, but commonly 7 hours, if not 8

Gears needed: good hiking shoes, gloves (for climbing/manual labour gloves), enough water and some snacks

Pros: bragging rights on completing the trail, as well as a great view of the beaches
Cons: very difficult and not for inexperienced hikers, also fairly long

Note: There are no easy exit routes on the Sharp Peak hike and there has been reported death due to heat stroke and heart attacks. Do not attempt unless you have some experience hiking and it's best to go with experienced hikers. An easier alternative is High Junk Peak.
Here is a vlog on hiking Sharp Peak:
How to get to Sharp Peak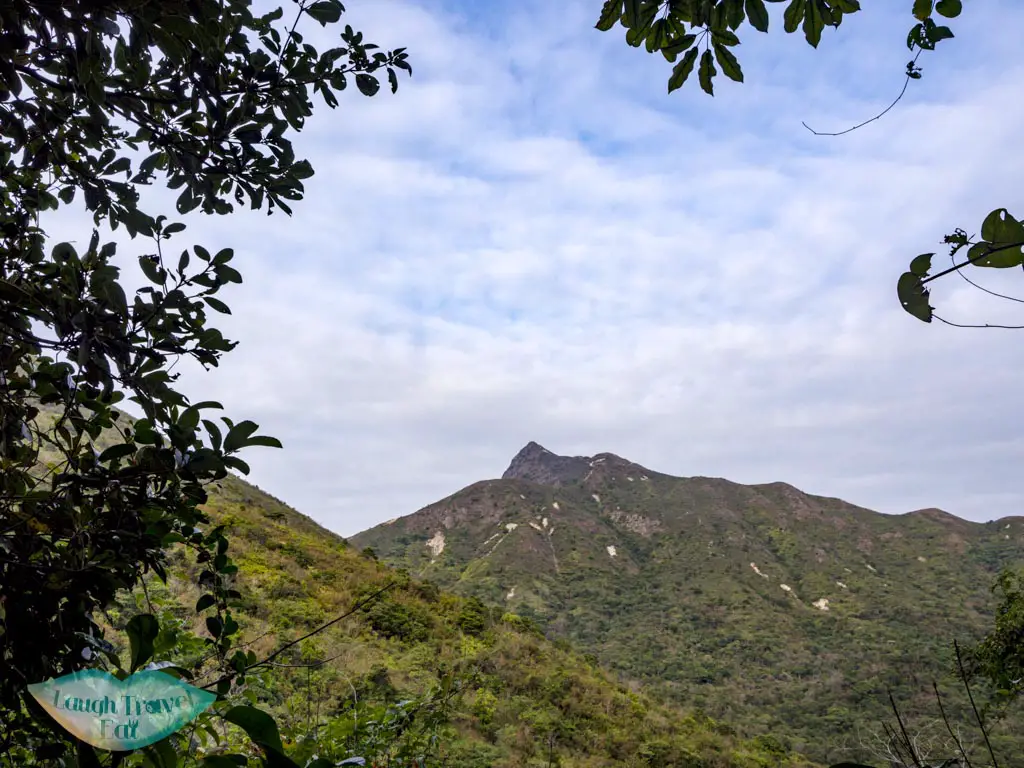 The hike for Sharp Peak starts at Chek Keng and the bus stop is right across from the Bus Station Uk Tau. There are two buses that can reach there: 94 and 96R. 94 starts from Sai Kung town center, while 96R only runs on Sunday between Diamond Hill and Wong Shek Pier.

If you want to walk less, you can go all the way to Wong Shek Pier on both buses and catch a ferry to Sha Tau. The ferry only runs on the weekend – you can find the schedule here. It basically goes: Wong Shek -> Wan Chai Camp site -> Sha Tau -> Wong Shek. The cost is 15 HKD for ordinary ferry and 18 for fast. The journey takes almost 40 minutes and it cuts around half an hour of the Sharp Peak hike.
Sometimes, you can also find speed boats who are willing to take you to and from for 20 HKD per person.

Hiking Sharp Peak
The Spark Peak trail starts on Chek Keng, which is also MacLehose Trail Stage 3, and is a relatively long walk on paved concrete path. Here are some photos of the walk in: it's a little mundane but it is, at least, straightforward.
There is a bathroom at the trail start, and then it's about 30 minutes until you reach the village Chek Keng. There is the last bathroom until you turn back.
The good news is that this is almost halfway to the Sharp Peak ascent trail that branches off from MacLehose Trail.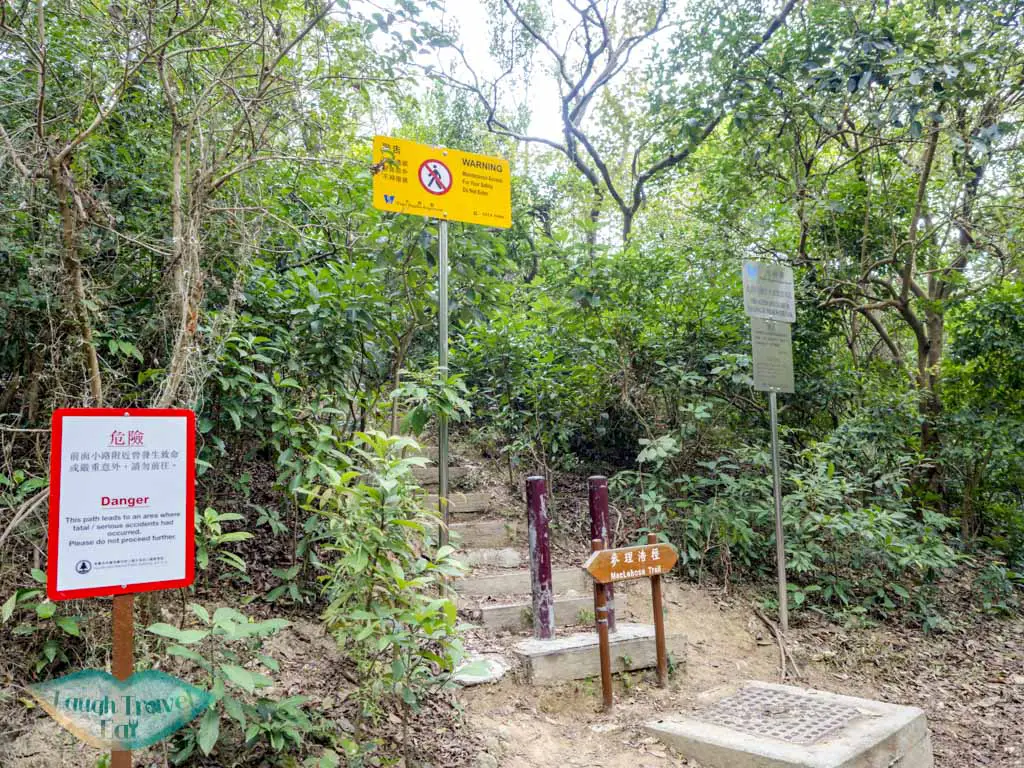 Another 30-40 minutes of ups and downs brings us all to a staircase on the left that heads up.
From here, it feels more like the regular hiking trail on dirt path and surrounded by greeneries with a view of the sea.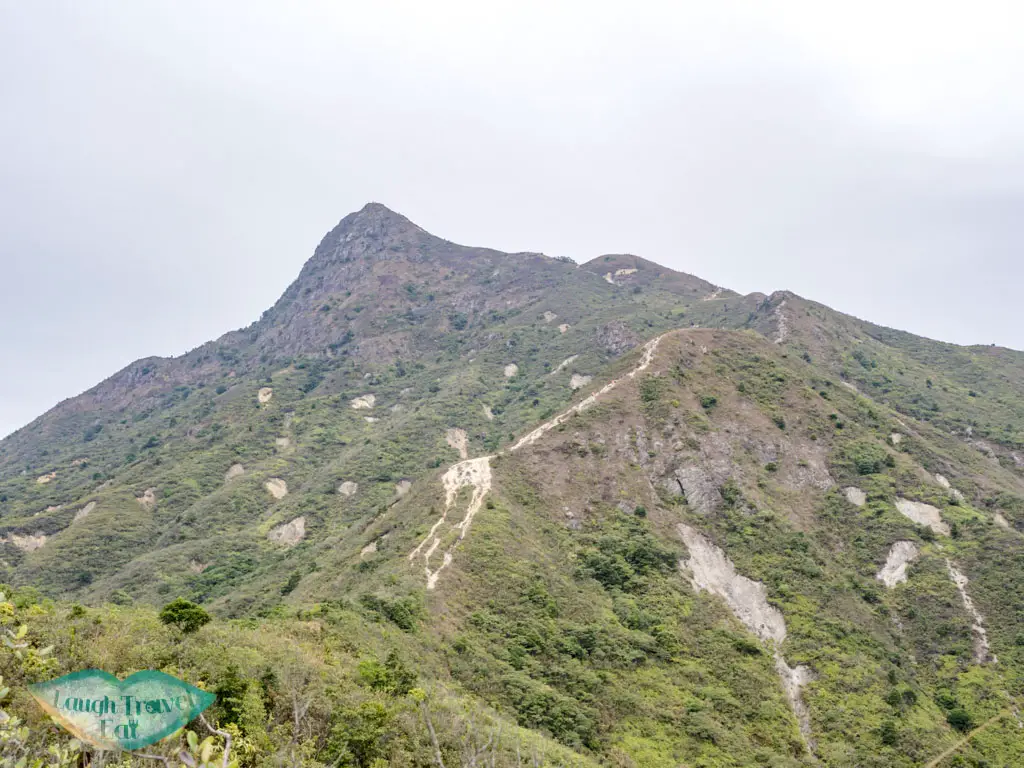 The view gets better once you get to Nam She Au, but that's also where the uphill starts getting technical.
A word of warning before the steep ascent
It's best to bring gloves for climbing, as it is basically impossible to avoid.
go right – it's easier
The trails here are kind of sectioned because of the nature of the hill, giving you natural stops to catch a break. As you climb higher, the view of the beaches get better until you turn towards the last stretch up the peak.

Sharp Peak 
It's surprising for me to learn that Sharp Peak isn't very high at all at 468 m above sea level. The very top is a reasonably sized clearing with the black and white pillar marking it as the highest point.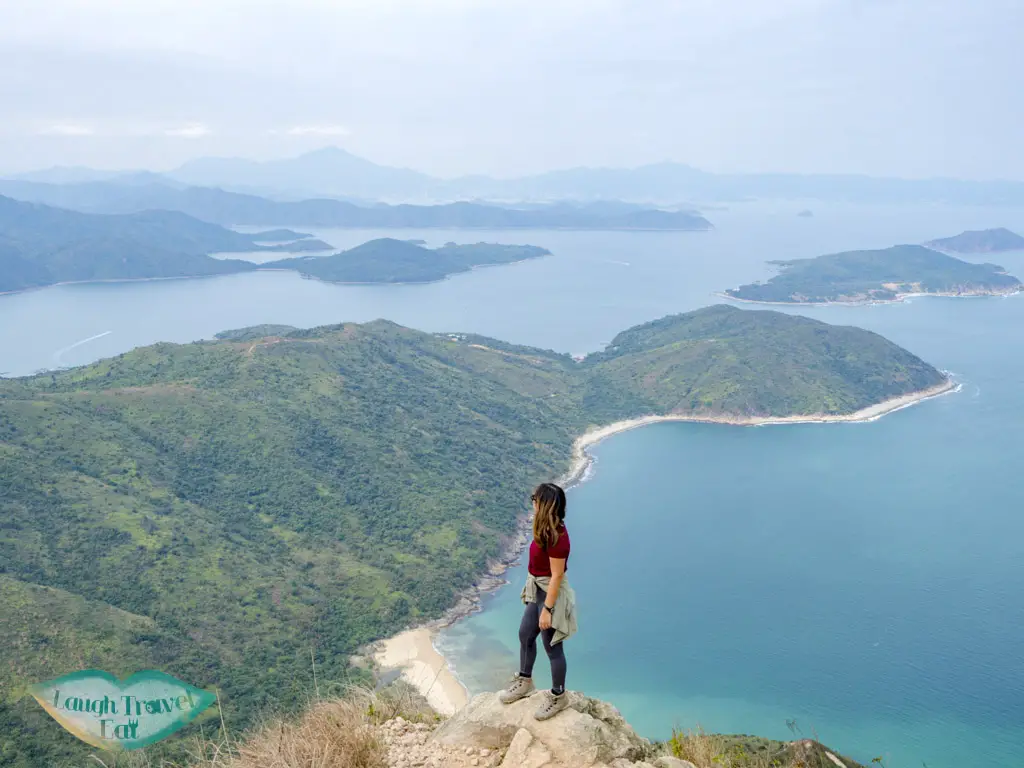 To the left (in the direction you face as you come out) is a small landing a little lower that has a perfect view of the beach and headland that's a great photospot. It's usually where people stop for lunch.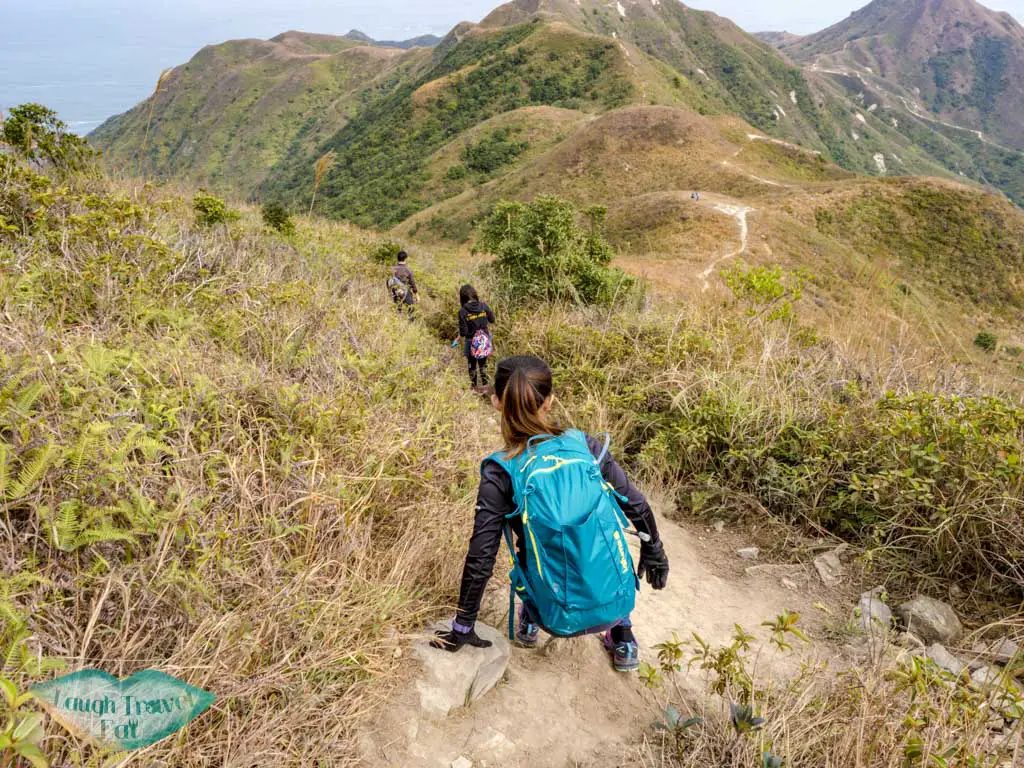 The trail to go down is across from the one that takes you up and it's a steep descent immediately. Like the ascent, it's periodically flat so there are rooms to catch your breath.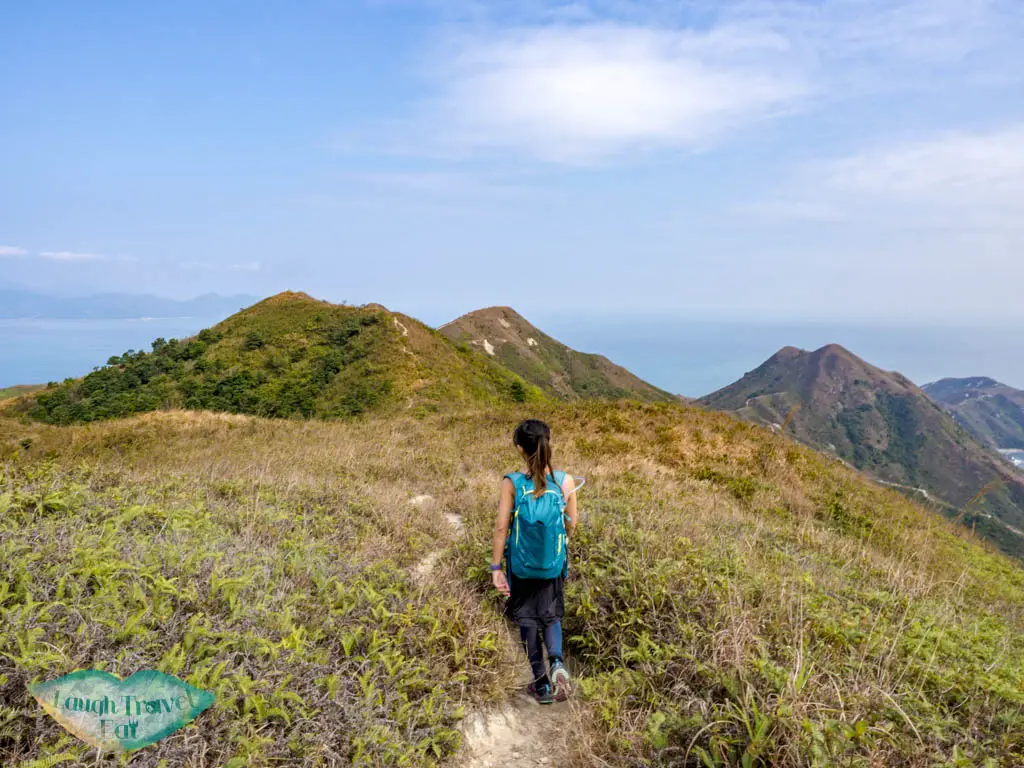 When in doubt, stick to the side near vegetation where it's less gravelly and sandy, and go on your butt. The view gets good once you reach flatter ground.
Once you reach a large clearing, you start to go up again towards Mai Fan Teng.

Mai Fan Teng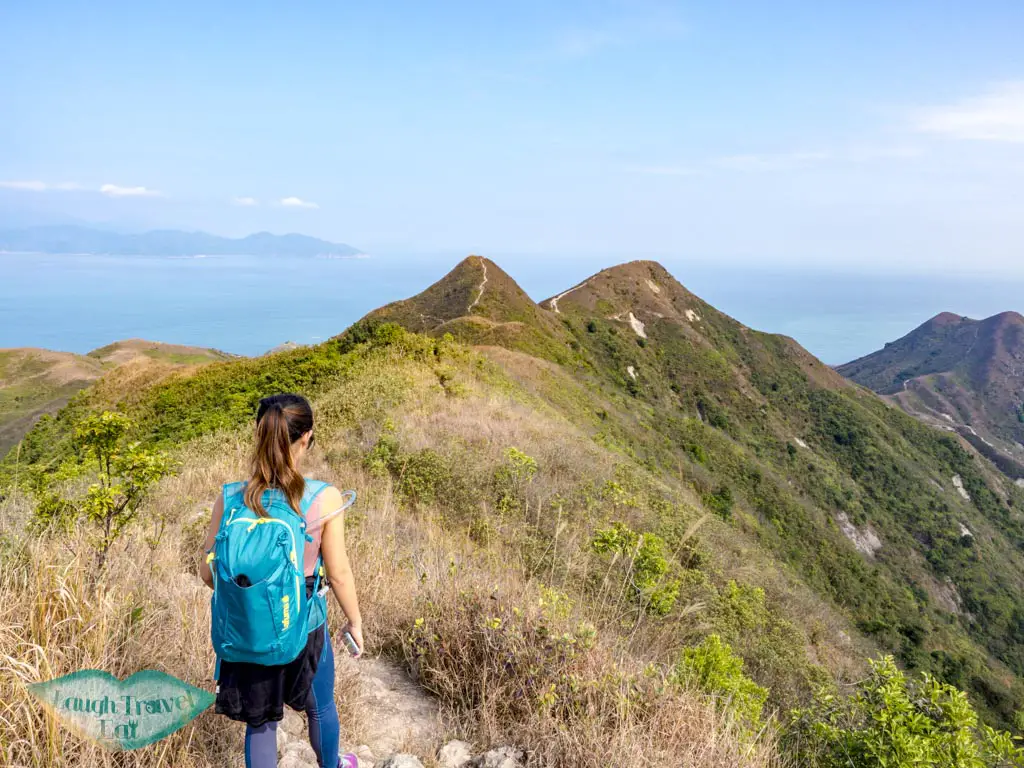 Translated as rice noodle top, Mai Fan Teng is the last peak before the descent to the beach.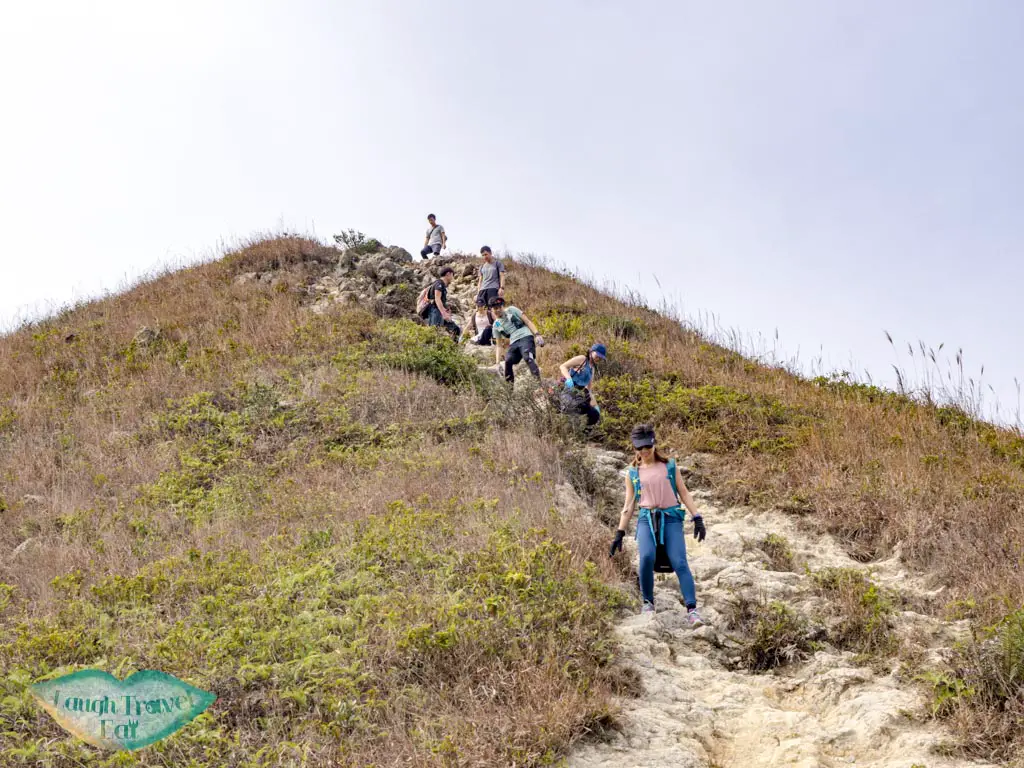 There's another hill in front but it's not part of the trail. It's actually a pretty good view from here too with a better angel over to the beach.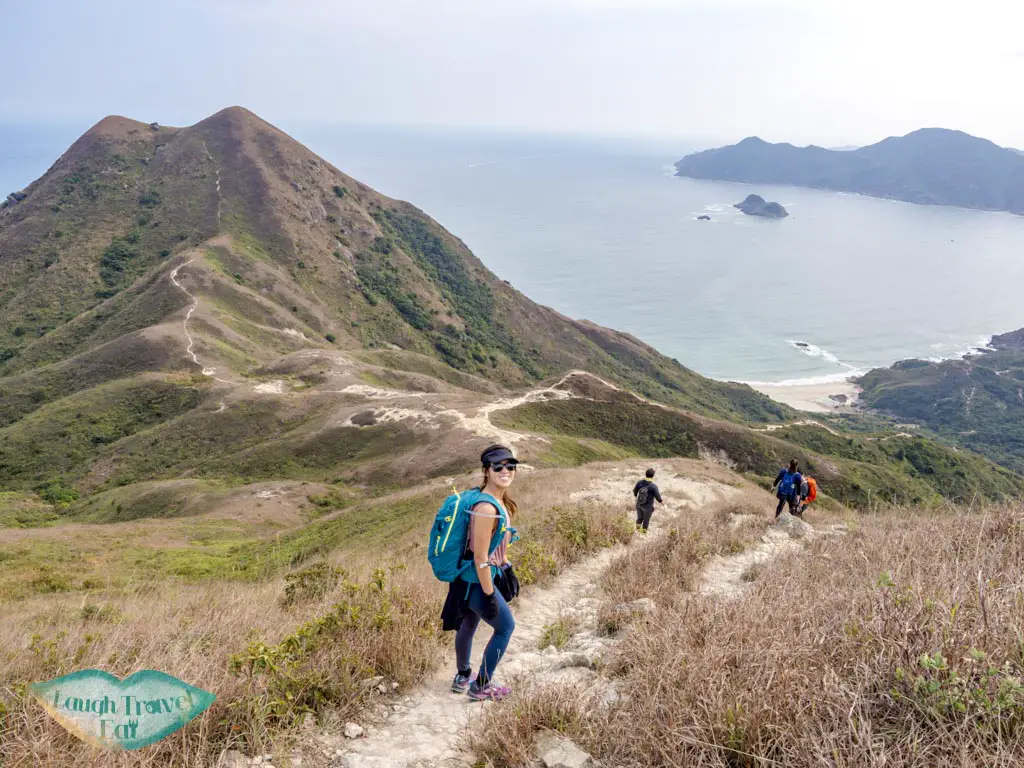 It's a steep descent from here on until we reach more vegetation.
Past Tung Wan to Tai Wan
Luckily for us, we don't have to go up the mountain in front. Instead, we turn right in front of the mountain towards Tung Wan.
I totally thought we were going to go down, but instead, we emerged on a grass field and took the path to the right from where we emerged.
It's marked by an orange ribbon and found ourselves crossing a river.
The we head unexpectedly up on terrain that looks similar to Pineapple Hill in Tuen Mun.
Tung Wan is more of a rocky beach and we skirt past it on from above. Then we got on a flatter stretch and finally got closer to the long stretch of beach.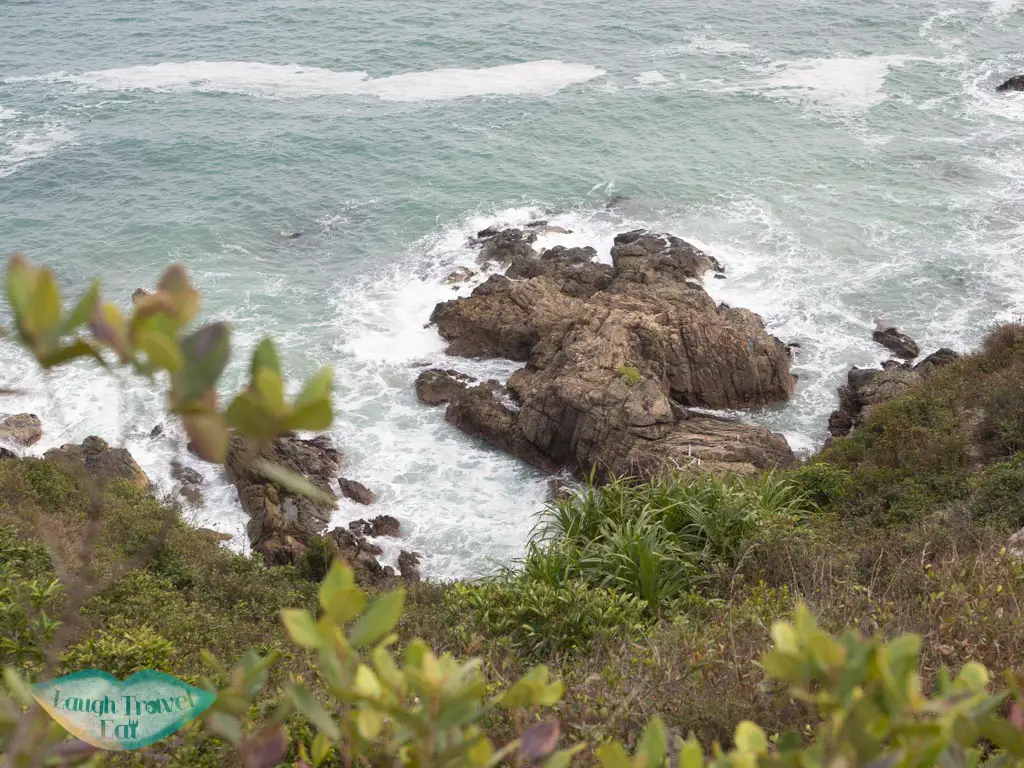 This whole stretch is a little confusing, but so long as you follow the ribbons, you'll end up at the Tai Wan beach. It's definitely one of the most beautiful beaches in Hong Kong, but not as easy to get to. Here's my top 5 beaches in Sai Kung for the summer.
Getting out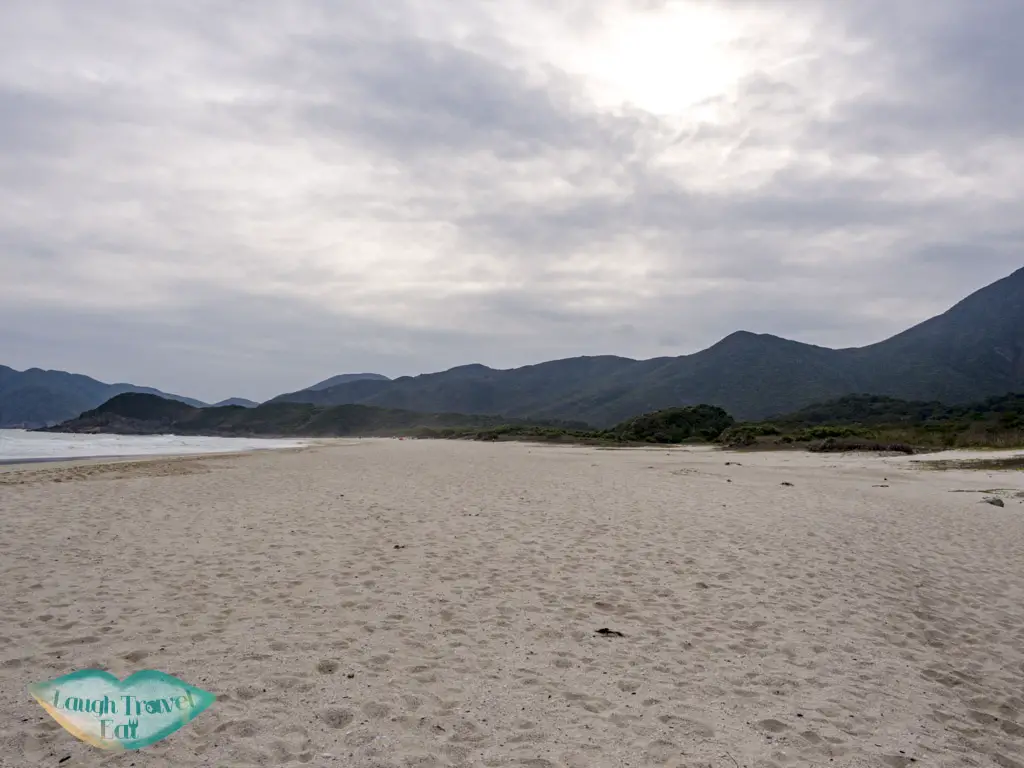 Once you reach the beach, there are several ways for you to get out.

Back to starting point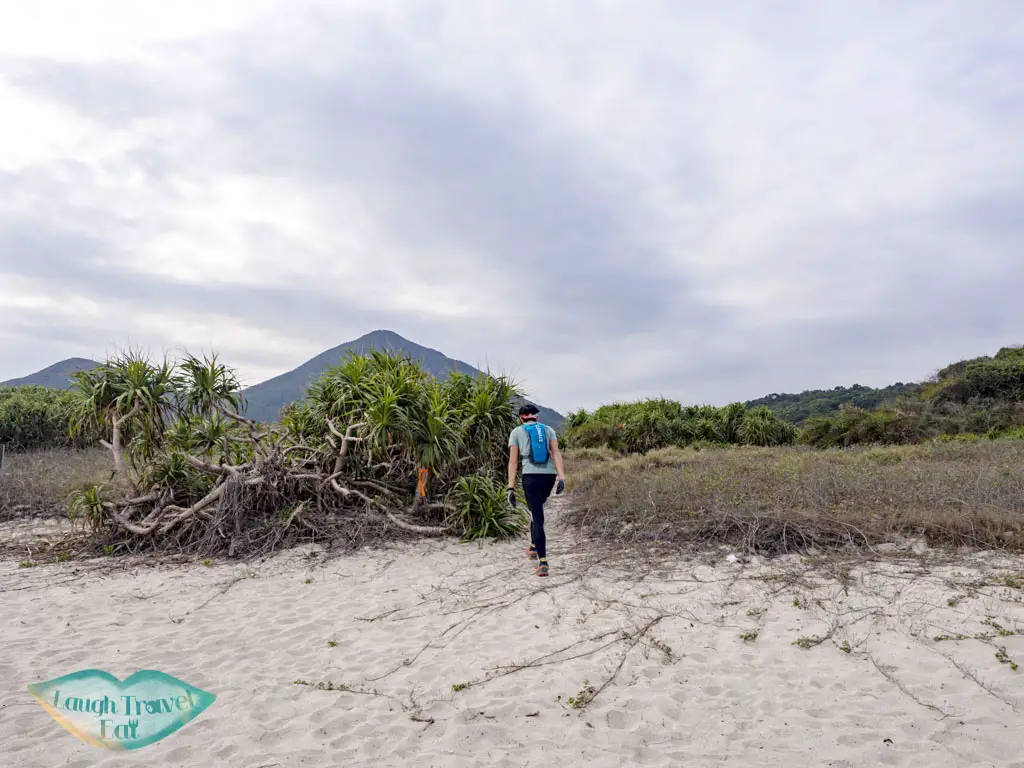 In the middle of the beach there is a shabby looking shack at the back that's a makeshift toilet, and beside it should be an orange ribbon marking a fast track up to MacLehose trail stage 3. Just follow the ribbon and you'll end up connecting to the Tai Long Village.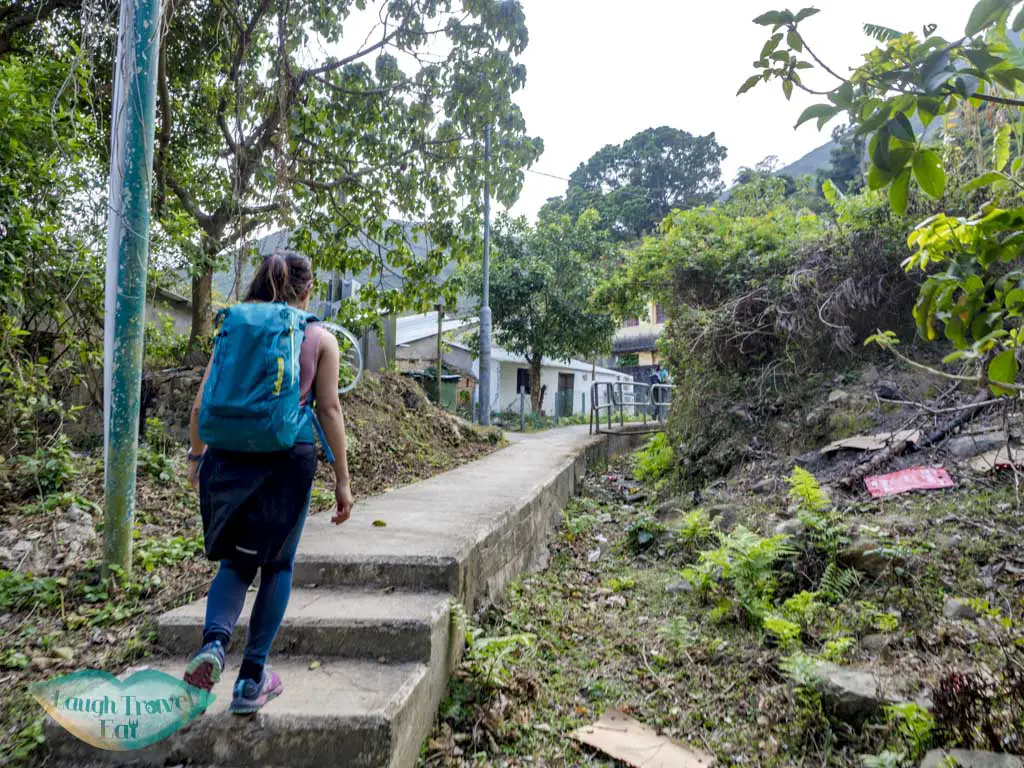 It is possible to get a speed boat to come to the beach to pick you up back to Sai Kung Town Center.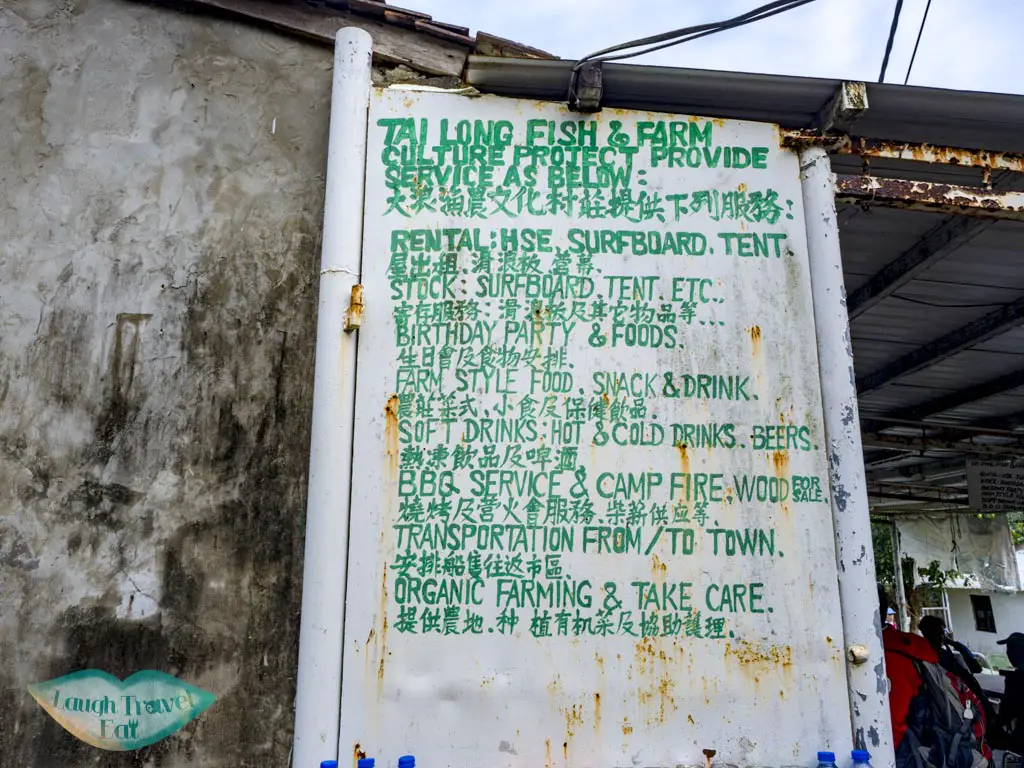 But you'll be looking at at least 200 HKD per head minimum, depending on how many of you are there.

Chek Keng Village
From the Tai Long Village we got back on Chek Keng and hiked about an hour back to Chek Keng Village, passing our starting point.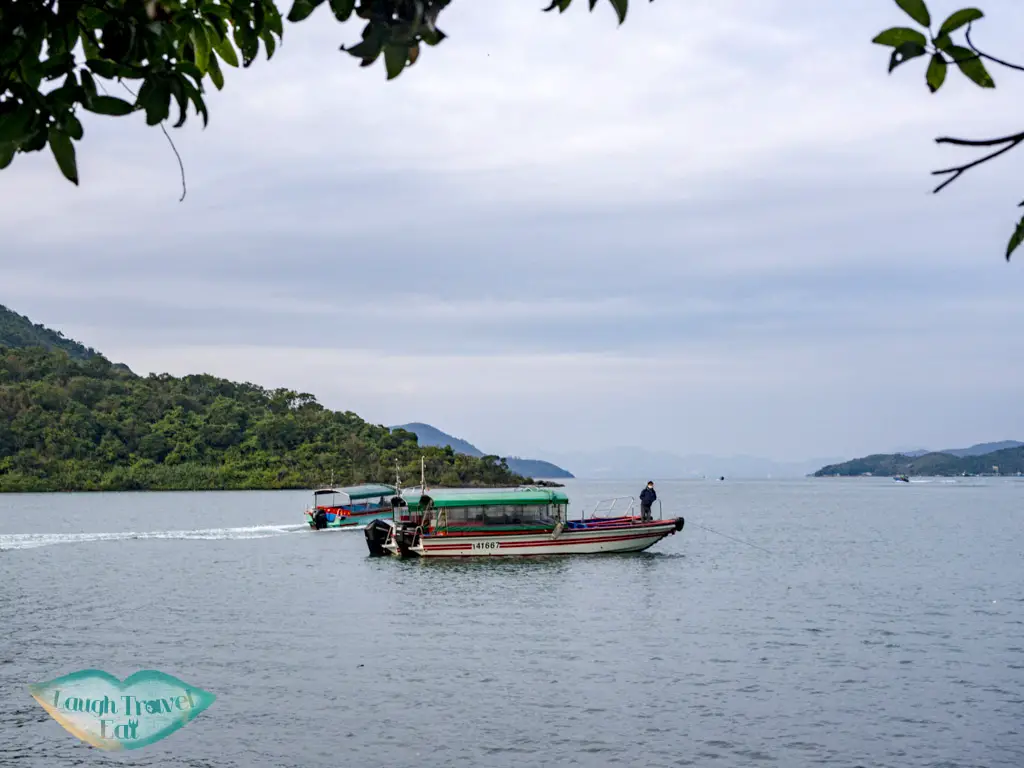 We encountered a few speed boats offering 20 HKD per person to Wong Shek Pier. These are privately run and will depart as soon as the boat fills up. It's a good idea if you don't fancy the last 30-40 minutes trek out.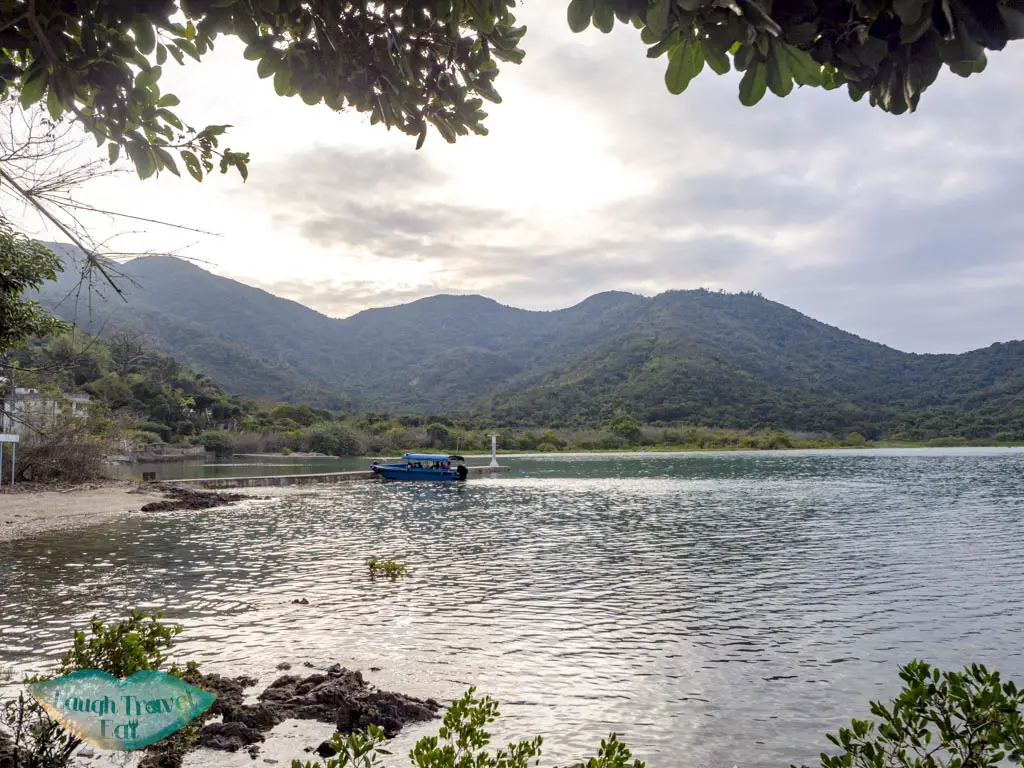 I totally thought it would be a cake walk but it's not – I was super tired towards the end. So if you are already a a bit beat, DO take the ferry out and save your legs.
Sai Wan Pavilion
Not recommended if you are running slow since the last minibus leaves at 6:30 promptly. The area is known to have little signal, so if you don't think you will get there in time, which is usually the case, then it's best to stick to the Chek Keng route.