Italy is full of good food, and Verona is no exception. However, while I had never met anyone who doesn't like food, not all of us are made of money. Since I had to spend a month hanging around Verona as I volunteer in Club di Giulietta, I had wandered across the entire old town, sussed up some off-the beaten path spots and am now proud to present to you a budget foodie's guide to Verona! Including pizza, pasta, gelato and restaurants that had me go back time and time again.
Quick Bite
Focacceria Ponte Pietra

One of my most favourite places to grab a bite, Focacceria Ponte Pietra is fairly close to Ponte Pietra, hence to the Club di Giulietta base as well. Nestled along the winding cobblestone street that leads towards the Roman stone bridge, this little store sells pizza and focaccia for 1.50 euros per slides and they are heaven. There are a variety of options including vegetarian options, and they reheat it for you after you order. My personal favourite is the focaccia with potato and thyme, talk about carbs overload!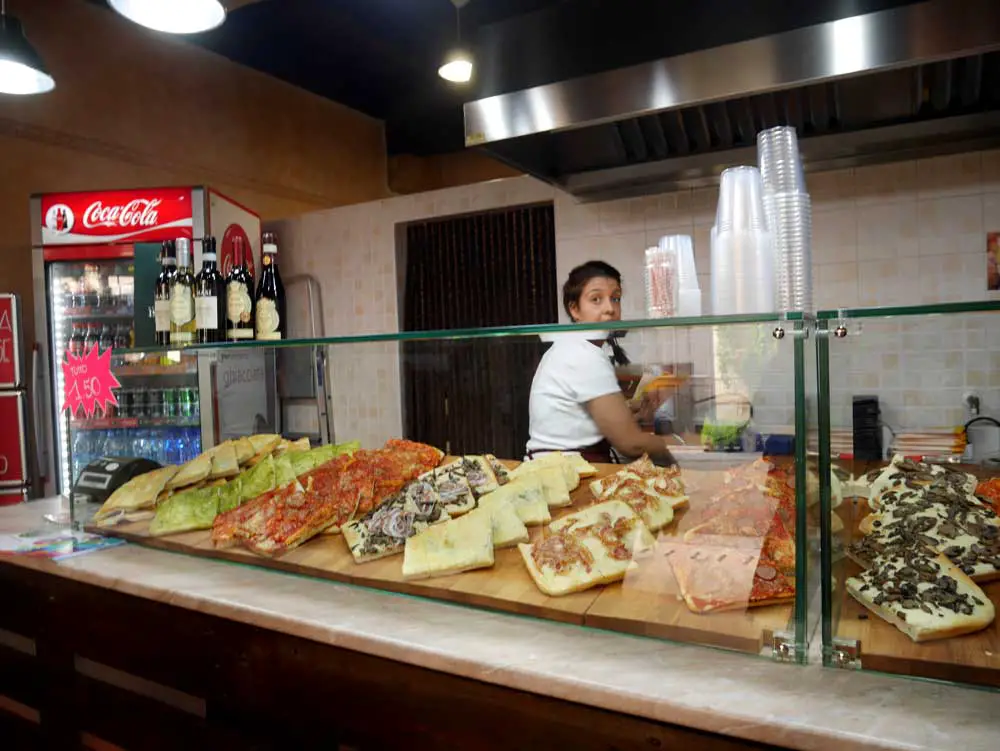 Address: Via Ponte di Pietra, 17/A, 37121 Verona VR, Italy
Opening times: 10:00 – 23:00 daily
Rossa Filante

Another great pizza joint, Rossa Filante is more polished and chain-store styled compare to Focacceria Ponte Pietra. One of the first pizza joint that I stumbled across, I sort of imprinted on it and fell a little in love with the bake from raw pizza slides that they have. They are not as cheap as the focaccia, costing around 3 to 5 euros per slice, but they are much richer in toppings and come in a cute little pizza slide holder to take away.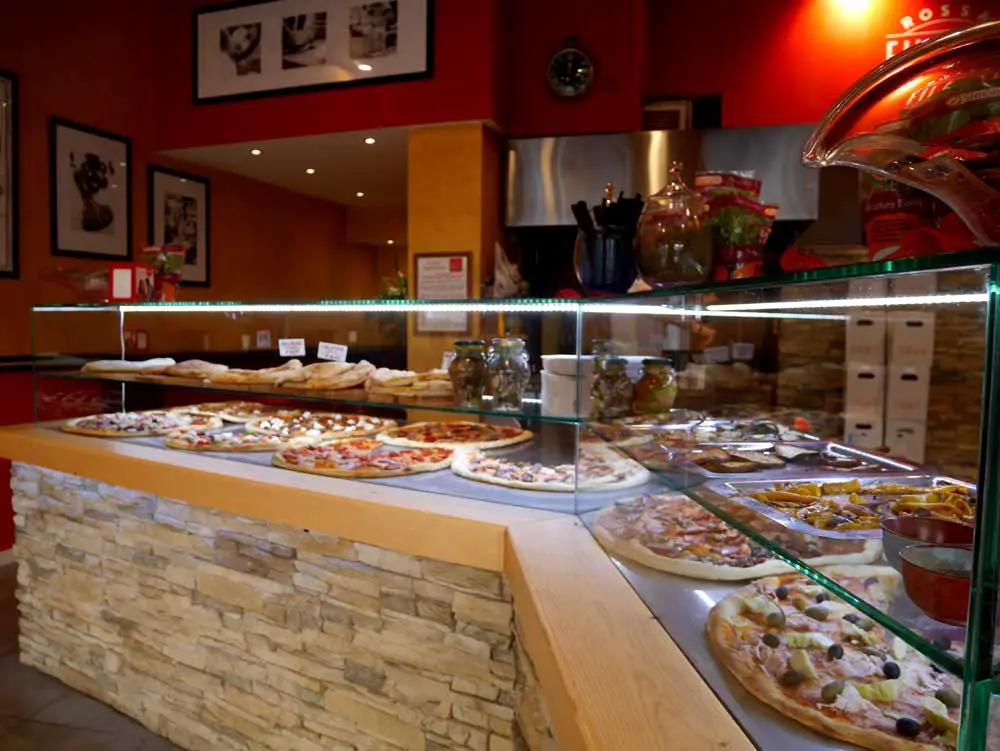 Address: Via Stella, 19, Verona VR, Italy
Opening times: 10:00 – 22:00 daily
Boscaini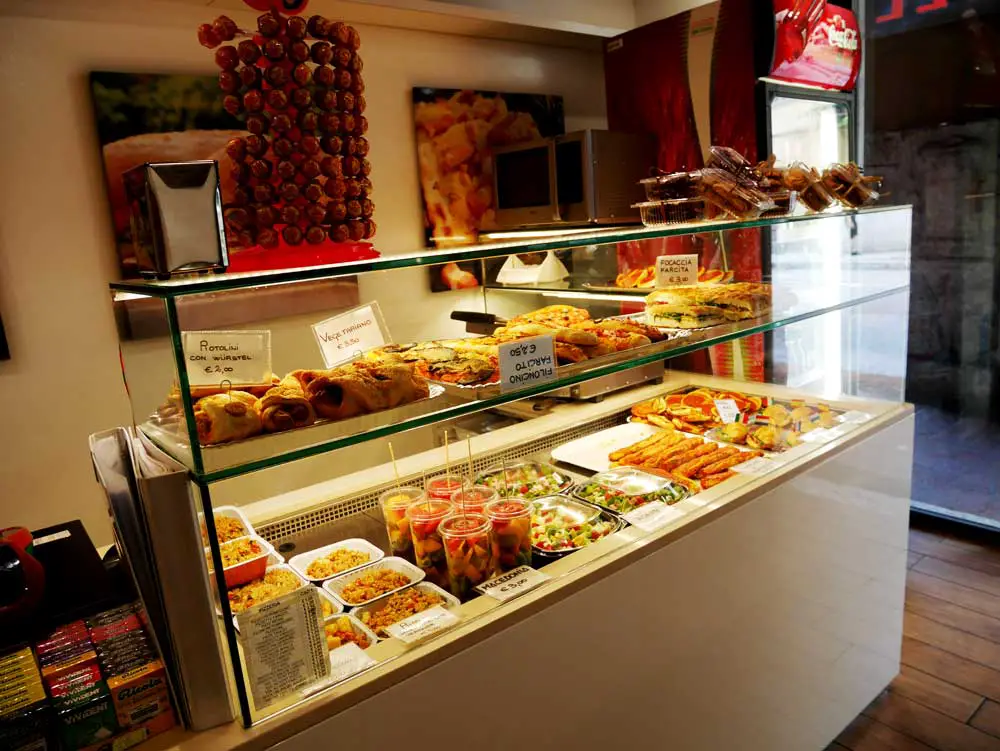 Though not really a favourite of mine, but the location of Boscaini right by the Porta Bosari, where one of the bigger bus stops are in Verona. Selling a variety of paninis, sandwiches, salads and what not that are cheap and good.
Address: On the right on entering from Porta Bosari
Main meal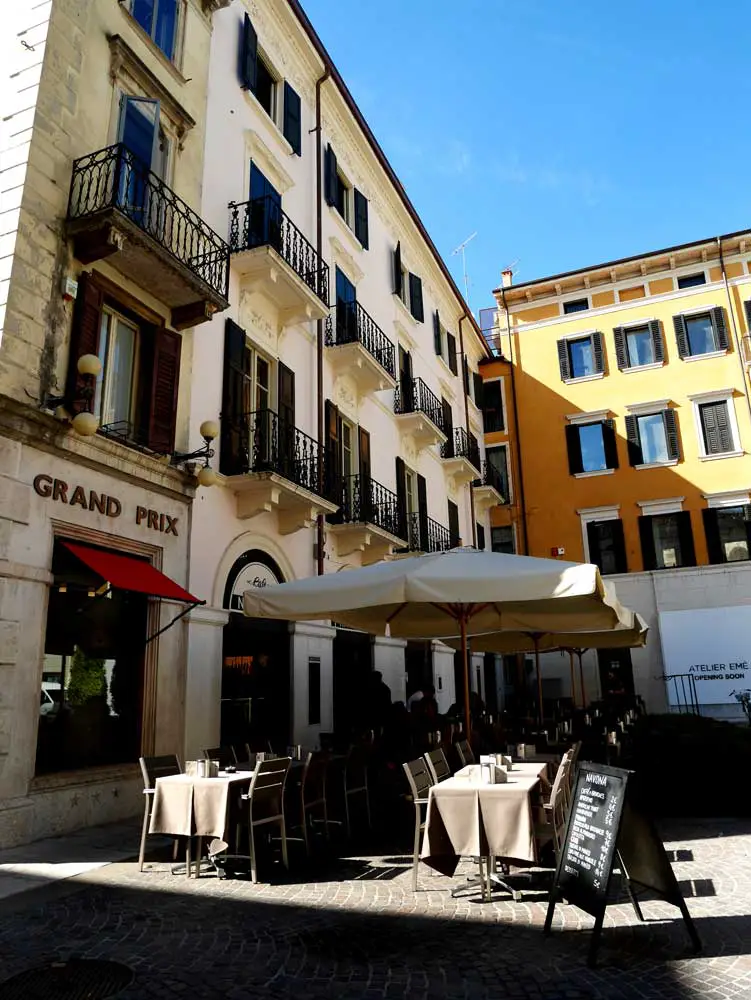 Situated in a world of its own in Piazza Navona that's only one block away from Juliet's house, Locanda Navona is hands down my favourite restaurant in Verona. The irony is that during my first visit I actually stayed three floors above it, but somehow never ate there. Though it's decorated in a modern style with black and white colour scheme, the prices are affordable and the food delicious. In fact, I was so taken with the menu options that I kept going back. Most main meal costs about seven to ten euros – it'll hardly break your bank considered this is a tourist destination.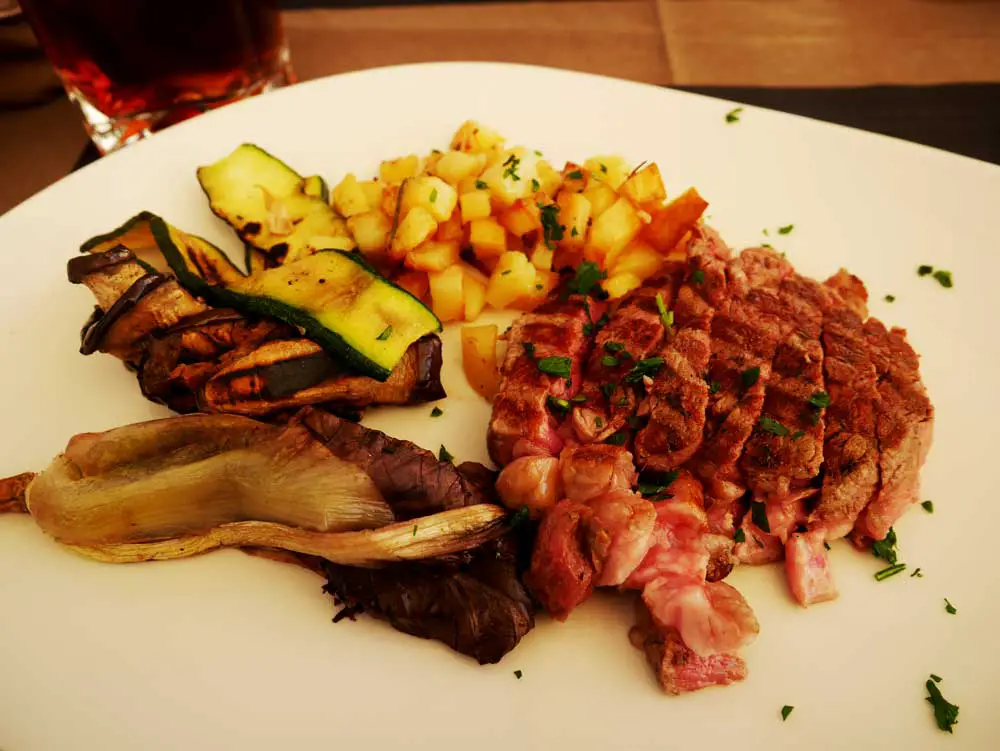 Address: Piazzetta Navona, 6, Verona VR, Italy
Opening times: 7:00 – 0:00 daily
Cappa Café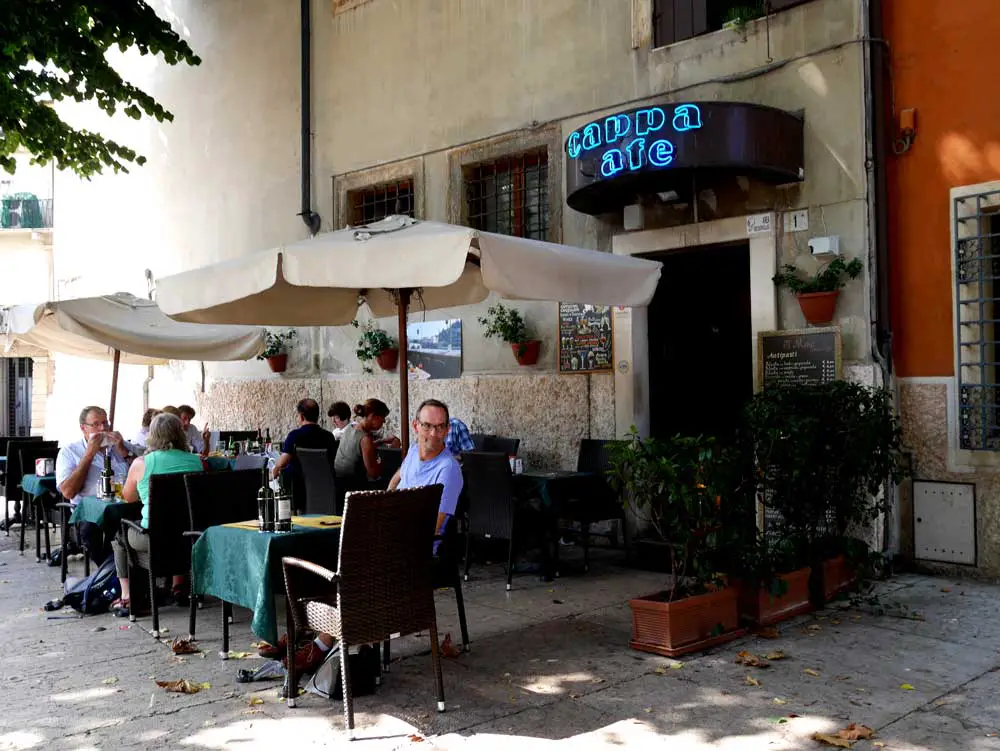 Not too far from Focacceria, Cappa Café is next to the stretch of walkway next to the river where you can peer at Ponte Pietro from the south before you actually get to the bridge itself. It oozes Italian charm with an affordable menu and good portion sizes, with quaint outdoor seating and cute tablecloth. It also offers a variety of salad options for the hot summer days.
Address: Piazzetta Bra' Molinari, 1/a, 37121 Verona VR, Italy
Opening times: Mon – Sat 9:00 – 02:00; Sun 9:00 – 0:00
Pizzeria Da Salvatore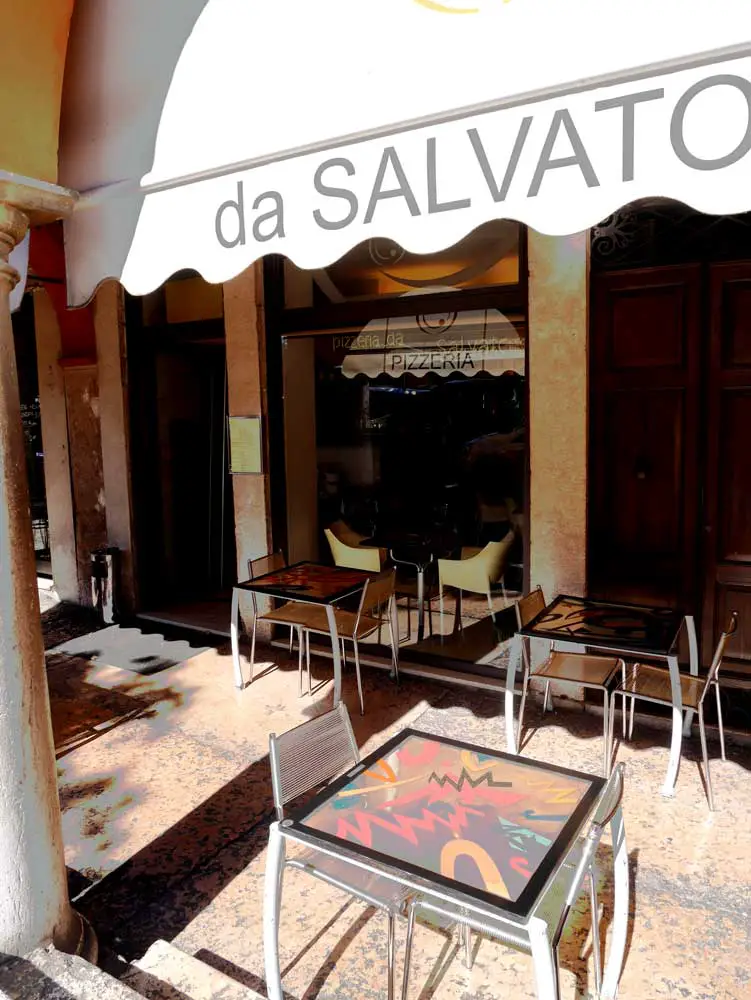 I was introduced to this lovely pizzeria by a local – even though I walked past it on my way to the Gelateria Bellini many times. Serving massive pizzas in dozens of different ways, you can swap out ingredients or even create your own one (though there is a bit of a language barrier). Portion sizes are decent and the price maintaining under ten euros, there's nothing you can complain about the pizzeria!
Address: Piazza S. Tomaso, 6, 37129 Verona VR, Italy
Opening times: Tues – Sat 12:30 – 14:30, 19:00 – 23:00; Sun 7:00 – 23:00
Gelato
Gelateria Ballini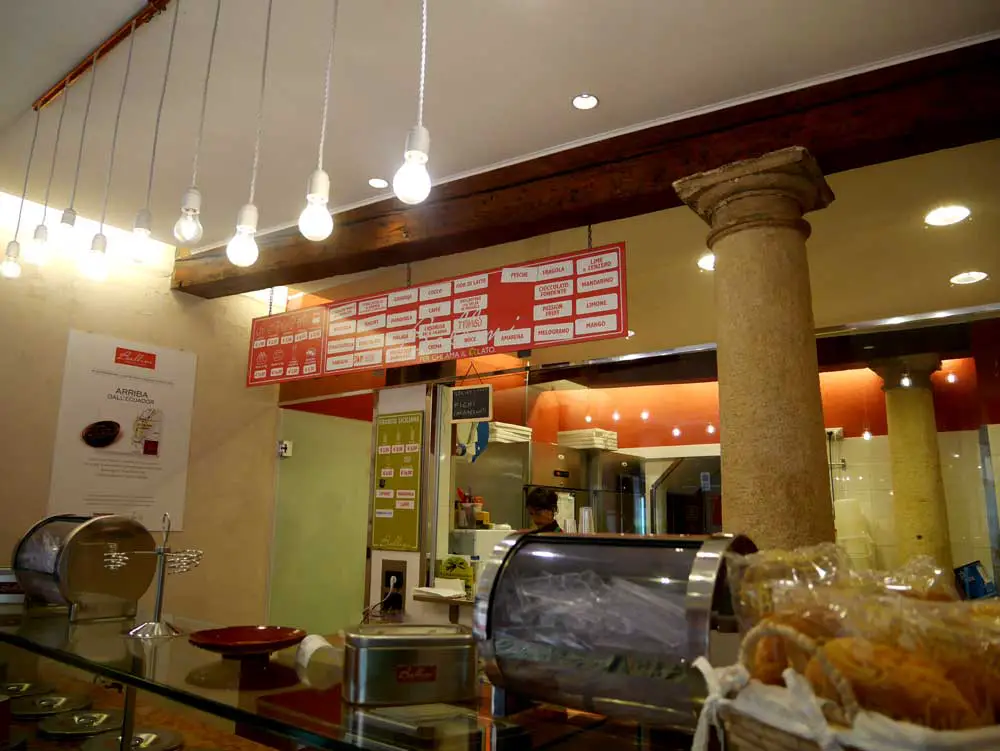 Now I might or might not have said that I had found the best gelato in the world last time, but evidently, life wants to prove me wrong by sending me to Glateria Ballini. Only a minute's walk from Pizzeria Da Salvatore, this award-winning ice-cream store is, well, award-winningly good. With flavours that I had never heard, let alone dream of, the white chocolate pistachio flavour caught my eyes and I have been in love ever since. Do me a favour and go and have one for me, because I have been dreaming of it ever since I left.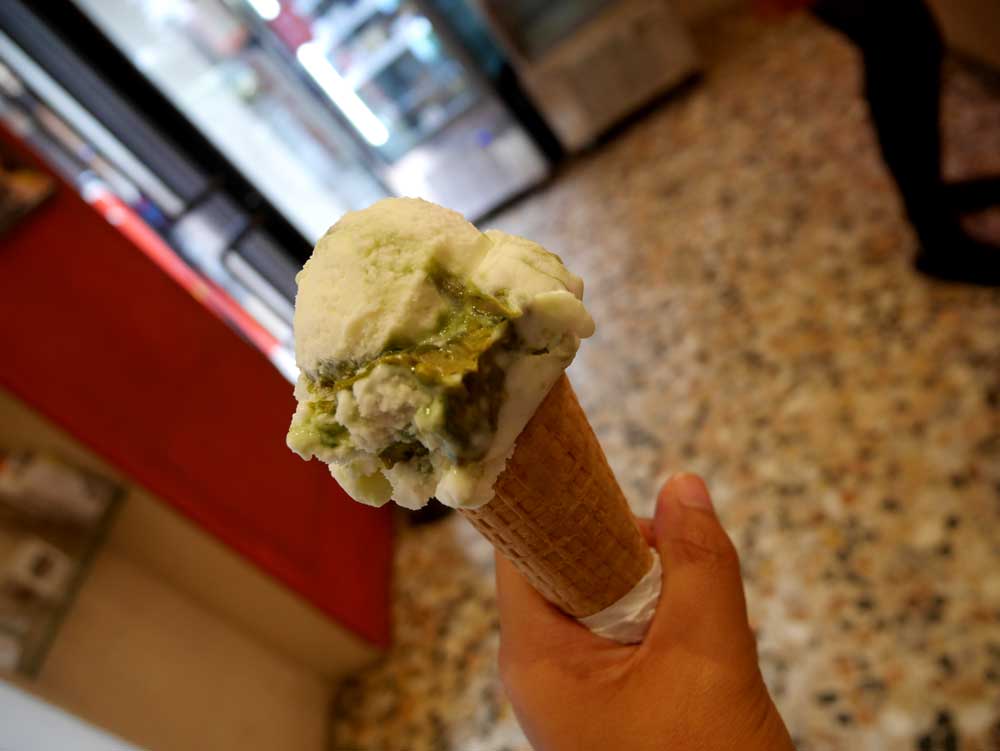 Address: Via Santa Maria Rocca Maggiore, 4, 37129 Verona VR, Italy
Opening times: Tue – Fri 14:30 – 20:30; Sat – Sun 15:30 – 20:30
Cafes to Chill
Loacker Café
Now the summer heat in Italy can get a bit grilling, and everyone needs some Wi-Fi now and then. Loacker Café is the perfect place to go to when you need both badly. A German/Austrian chain store, the prices are not particularly friendly but not outrageous, and the Wi-Fi is free once you sign up. You also get to admire the passer-by rushing along the high-end street of Corso Sant'Anastasia – so it's a triple win situation.
Address: Cso. S. Anastasia, 13, 37121 Verona VR, Italy
Opening times: Mon – Fri 8:00 – 19:30; Sat – Sun 9:00 – 19:30
If you are visiting Verona, get my all in one map FREE here!