A visit to Venice wouldn't be complete without a trip to its surrounding islands. Out of the sizable collections, my sister – the designated planner for Venice singled out the following: Morano, the island famous for glass; Burano, the island famous for lace and Torcello, the oldest continuously inhabited island of Venetian occupation as the must-see.
Apart from Torcello, which only has eleven inhabitants and the main square where all its attractions gather, you can easily spend a half day or a whole day on these beautiful islands reachable by public (water bus!) transport. However, after evaluating the costs of a single journey (which costs €7 one way, and €20 for a day pass) we decided to opt for a half day boat trip to the three islands by Viator.
Why choose a tour to go to Burano, Murano, and Torcello?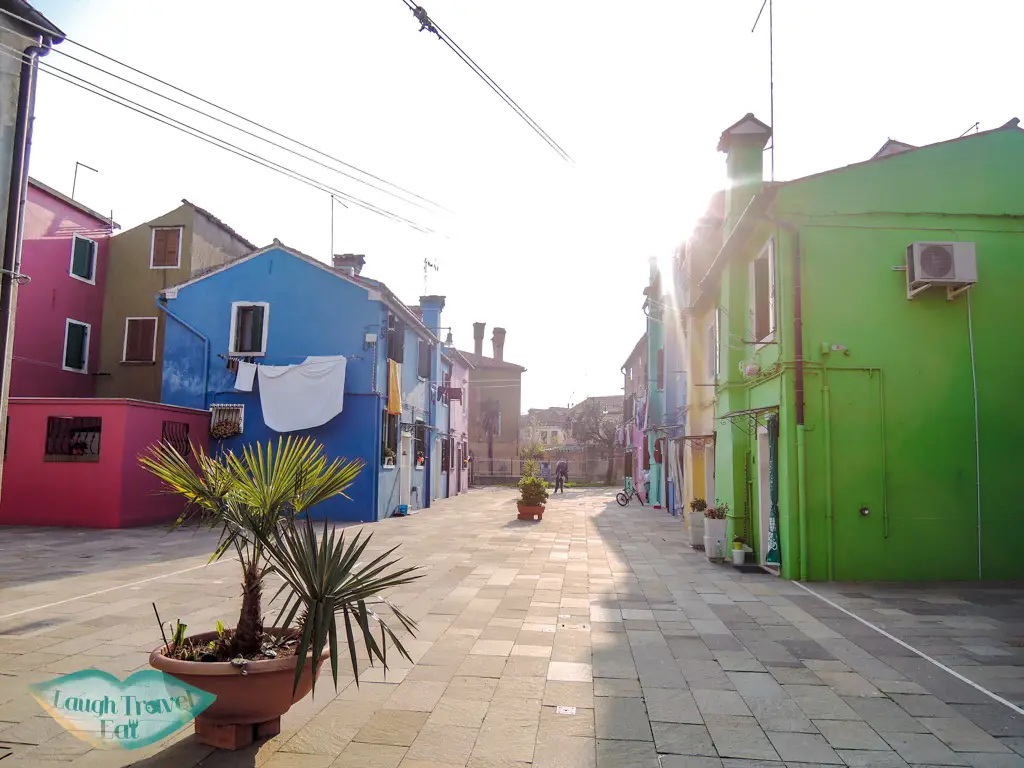 Despite some bad reviews, my sister and I briefly weighed up the pros and cons of the tour and went for it:
Pros
£14.96, which more than compensated for the five water bus journeys we would otherwise have to take, let alone the time you save waiting around for one.
Only a half day tour, not a massive chunk of time off our already tight 3-day schedule
Include a glass making demonstration on Morano
Cons
only 40 minutes' stop on an island. This is not a guided tour once you are on the ground.
To be honest, we were glad about the last point, as neither of us are huge fans of guided tours, and certainly not one where time is already so tight. So despite the gaggles of bad reviews on trip advisor, we went ahead and booked it.
Here are some alternative tours offered by Viator:

Private Excursion by Typical Venetian Motorboat to Murano, Burano and Torcello


Private LimoBoat Tour Murano Burano and Torcello
Tour review

The tour, though sold online with Viator is operated by Alilaguna. After walking up and down the western strip of pier close to St Mark's Square looking like two lost lambs, we were finally clued into the fact that we needed to exchange our printed paper tickets at the stall opposite the pier stand.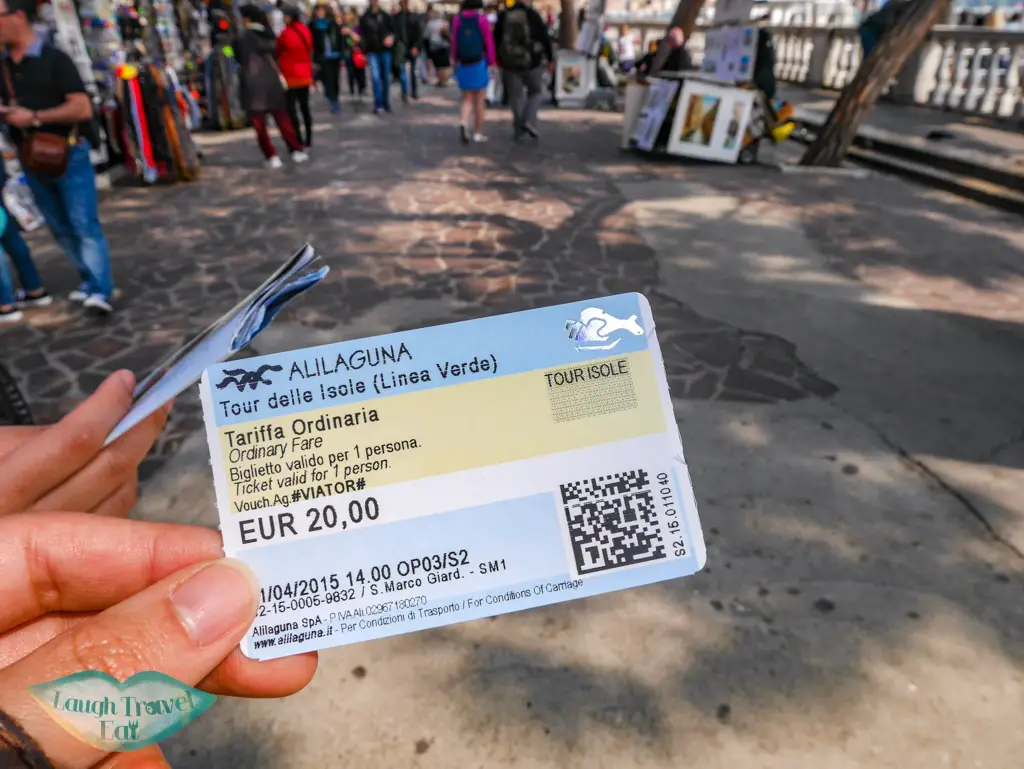 There is a lot of confusion about the start time of the afternoon tour – which is stated as 2pm on the website; in reality, the tour departs at 2:30 pm from April to October, so it is worth bearing in mind. We were surprised to see the vast number of people who are also going for the tour. Despite my reservations, the boat actually fit everyone in, though unfortunately we were seated at an inconvenient angle for photos.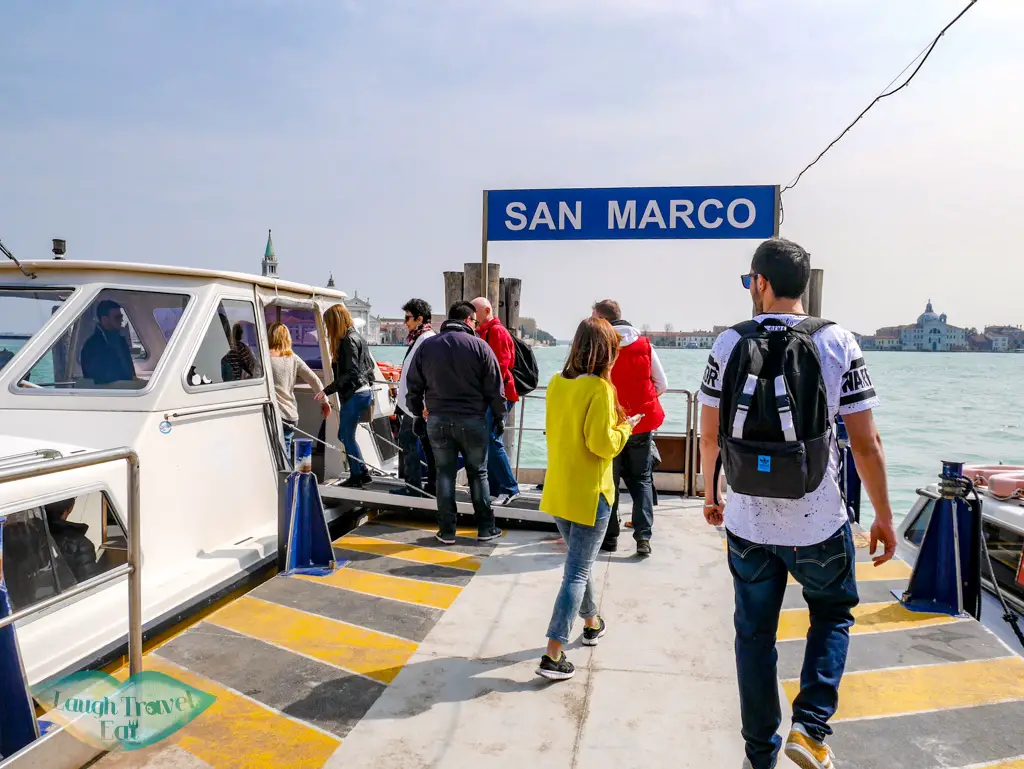 We left promptly and the boat first made a stop at the island Lido to collect some more passengers. It also stops there on the way back and might be an option for some (especially those who take the morning tour) to get off here.
Murano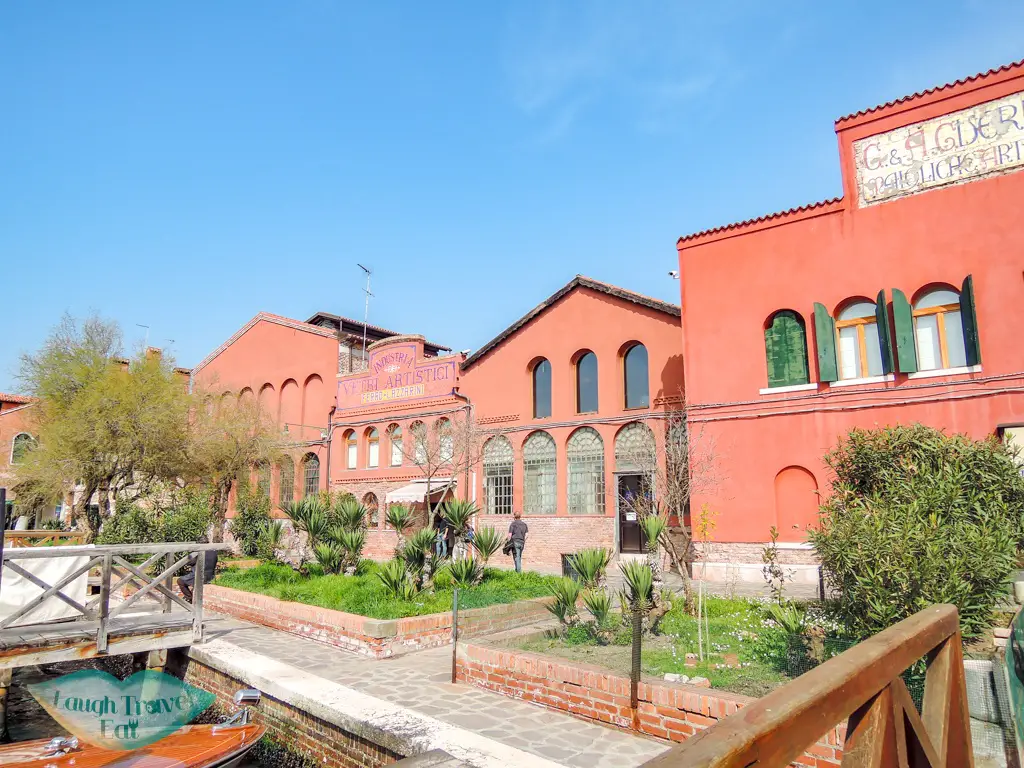 The first island of the trip is Murano, the journey took about half an hour and we arrived at 3:00pm. As soon as we docked we were greeted by the glass shop representative and ushered in for the demonstration. In all honesty – there were too many of us and your ability to see the demonstration depends on how tall you are and if the people on the tour are nice. A couple kindly let my sister and I stand in front of them seeing as both of us are only 5 ft.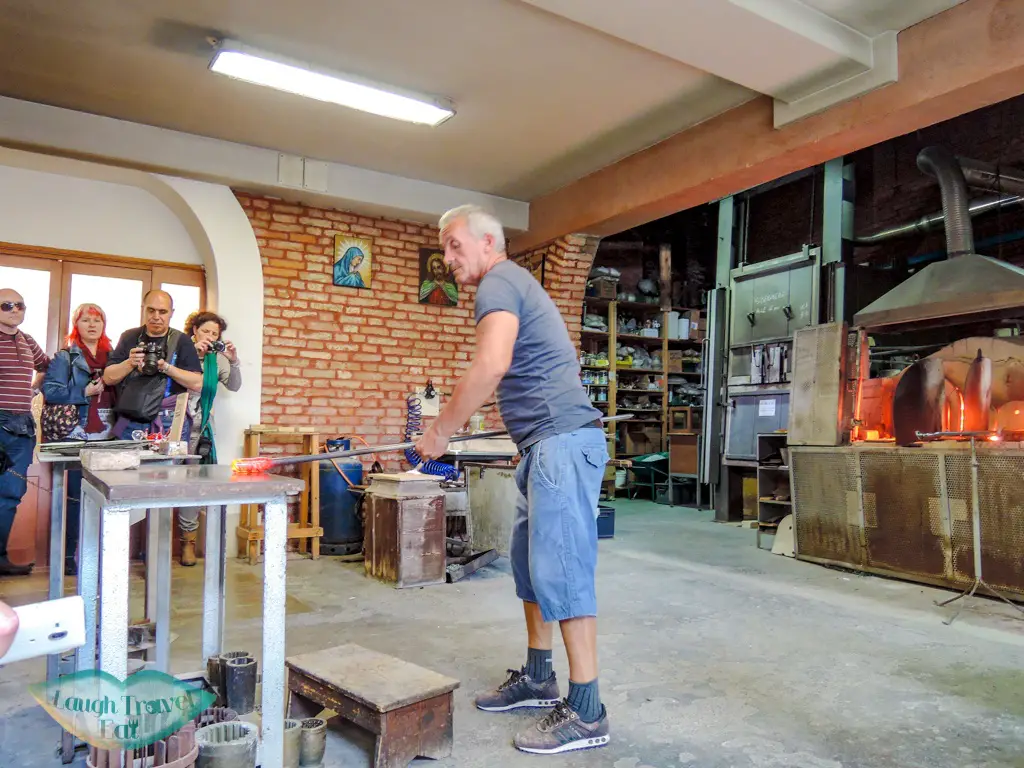 The demonstration lasted around 20 minutes and was actually very informative and eye opening. Afterwards we were shepherded off into their adjacent shop. Note that this is the only place and time during the trip when you can use the bathroom. You are allowed to leave immediately and the island is worth a stroll.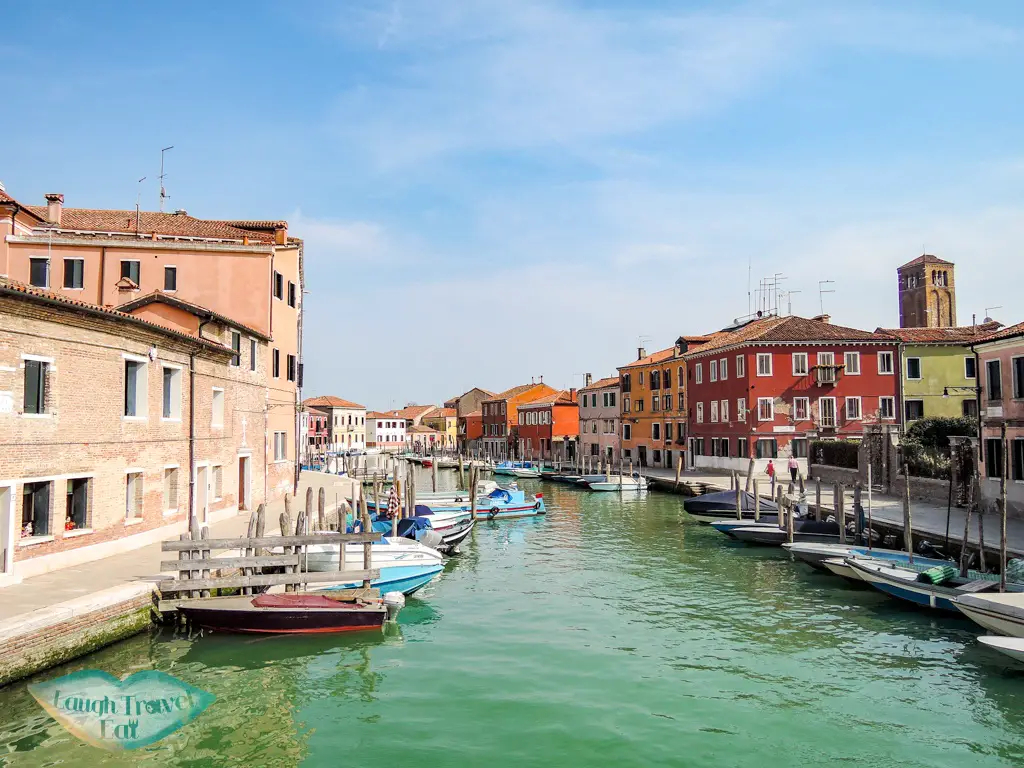 A neatly paved walkway lead you away from the pier towards the town center.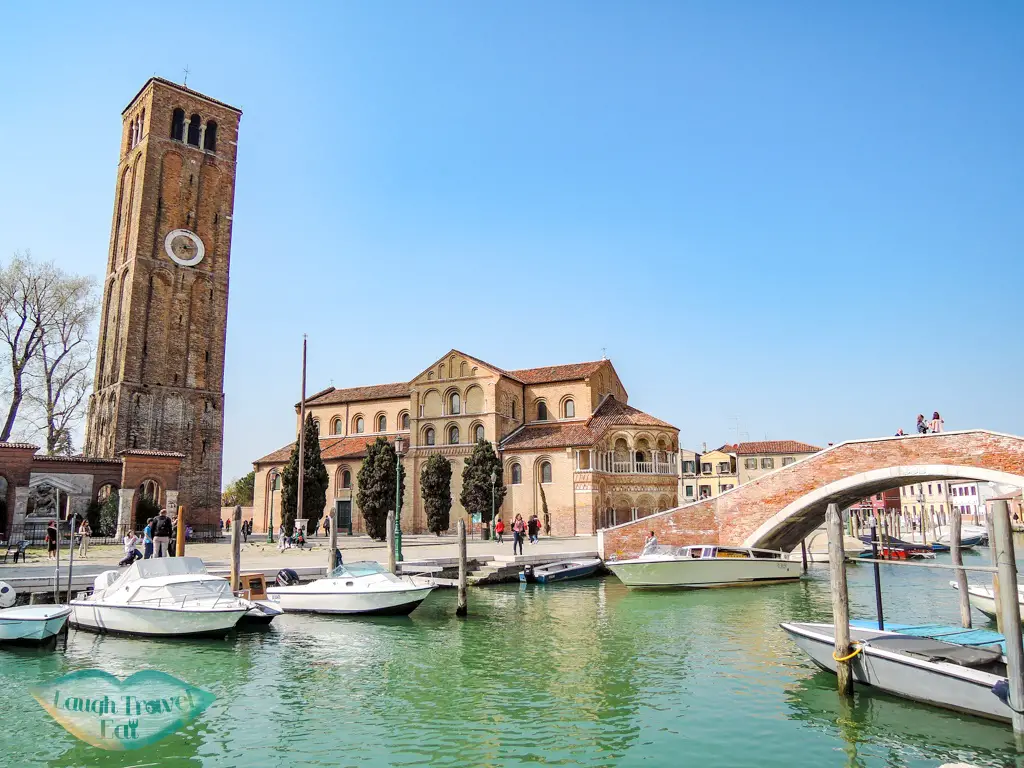 The island is much more relaxed, with 6000 inhabitants. Apart from the main square there wasn't much to see, so we cut to the NE side and admire the residential streets.
Torcello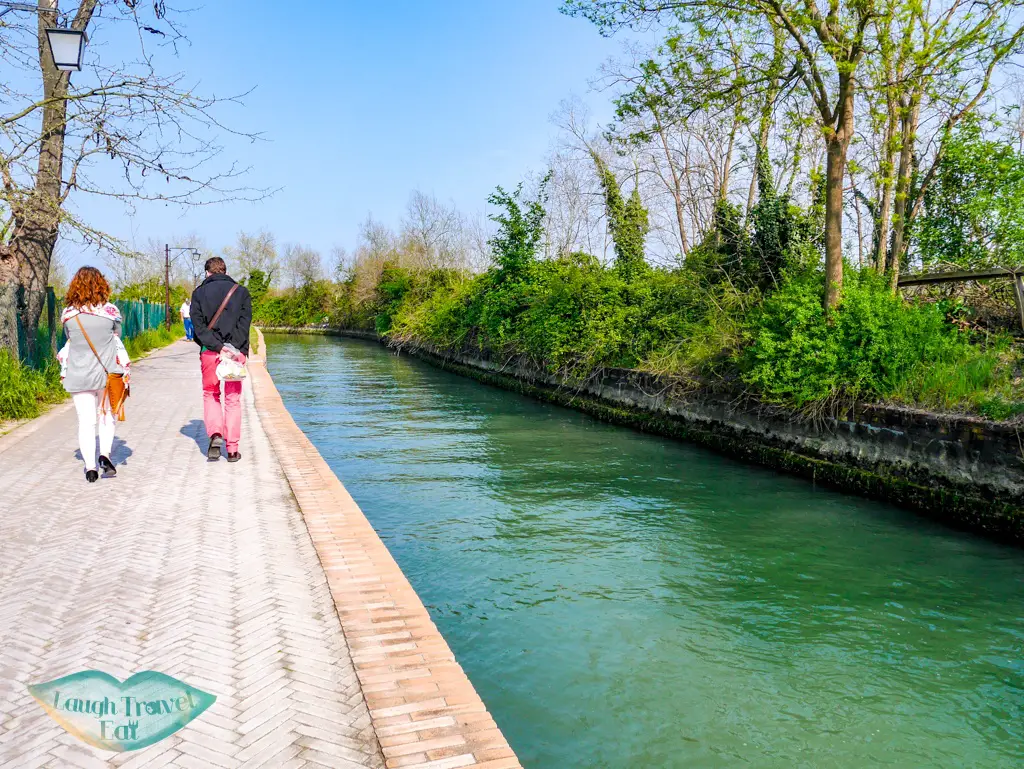 The next stop is Torcello, which was about 20 minutes ride away.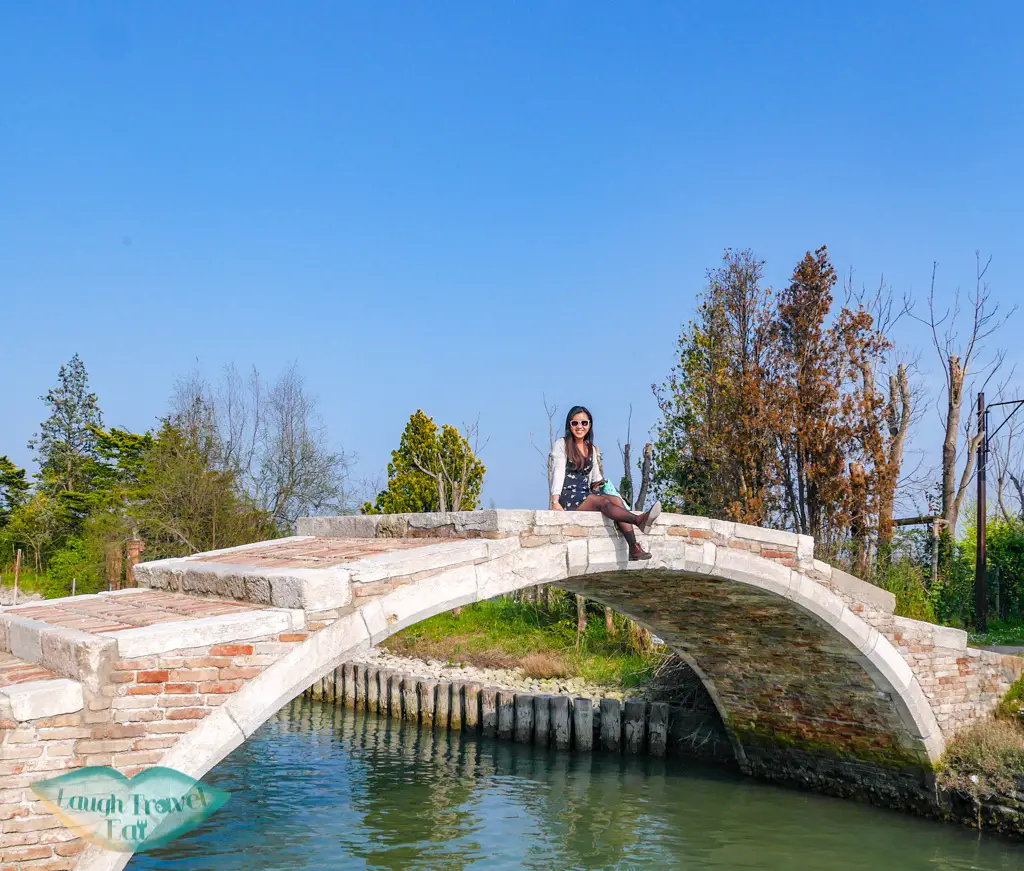 A very green island that is mainly deserted now with only 11 inhabitants, this use to be the original settlement until malaria reached the island in 12th century causing its inhabitants to flee. A beautiful brick road from the pier lead you along the canal to the famous church and on the way is one of the only two paparate-less bridge in the whole of Venice.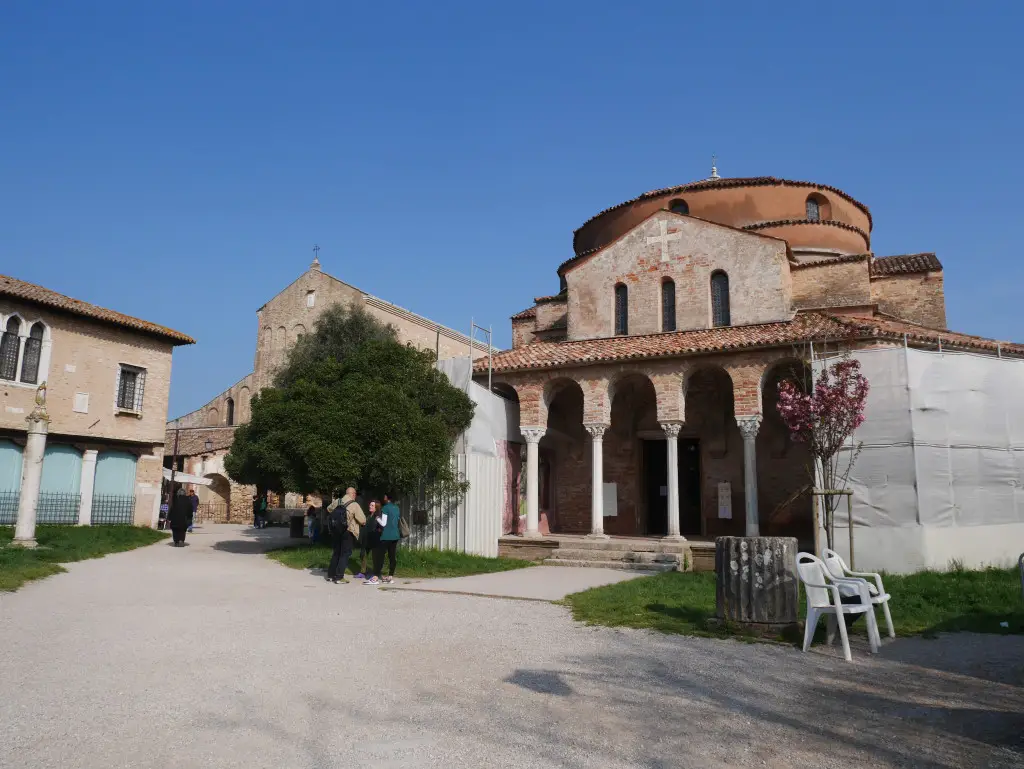 The main attraction: Cathedral of Santa Maria Assunta has a €5 entry fees (no student tickets). It was built in 639 but most of it current structures are in Byzantine style done in the 11th and 12th century.

If you like mosaics it is well worth a visit, though you might only be able to spend fifteen minutes there. And don't miss the chance to sit on the stone throne that allegedly belonged to Attila, but more likely to be a bishop's chair.
 Burano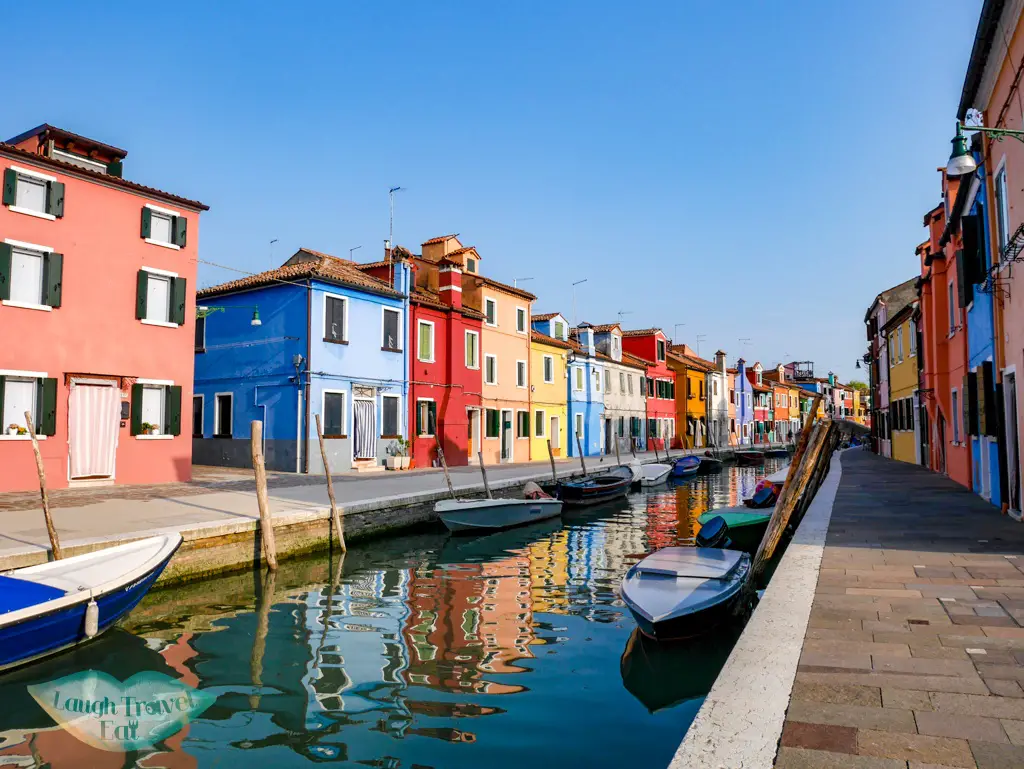 The last stop Burano is only ten minutes ride away. Famous for the tradition of each house being painted in a different, vibrant colour with canals looking like a scene straight out of a fairy tale. Our boat stopped behind the San Martino Church with a leaning bell tower and the group was taken to a lace shop. However, we opted to skip the demonstration and strolled around for good photo opportunities. Burano is much livelier than the other two islands with 3000 inhabitants and is also famous for their S shape biscuits.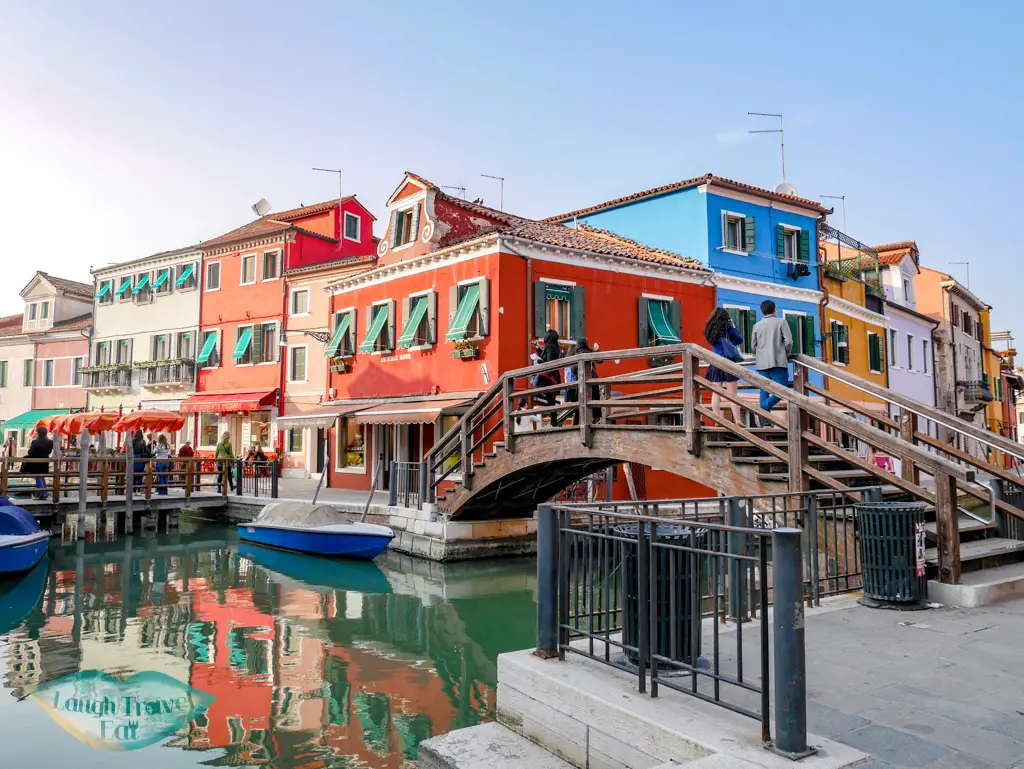 We ended up having about 50 minutes on each island and even though the stop is short, you have enough time to do a little exploration and photo-taking. The only truly annoying thing about this trip is the tour guide will try and give a tour on the boat in five different languages non-stop. So bring your headphones, or earplugs to block out the noise.
Overall I would definitely recommend this tour for anyone who is on a tight schedule and not planning to buy a day pass.