Last updated on May 29th, 2019 at 09:41 am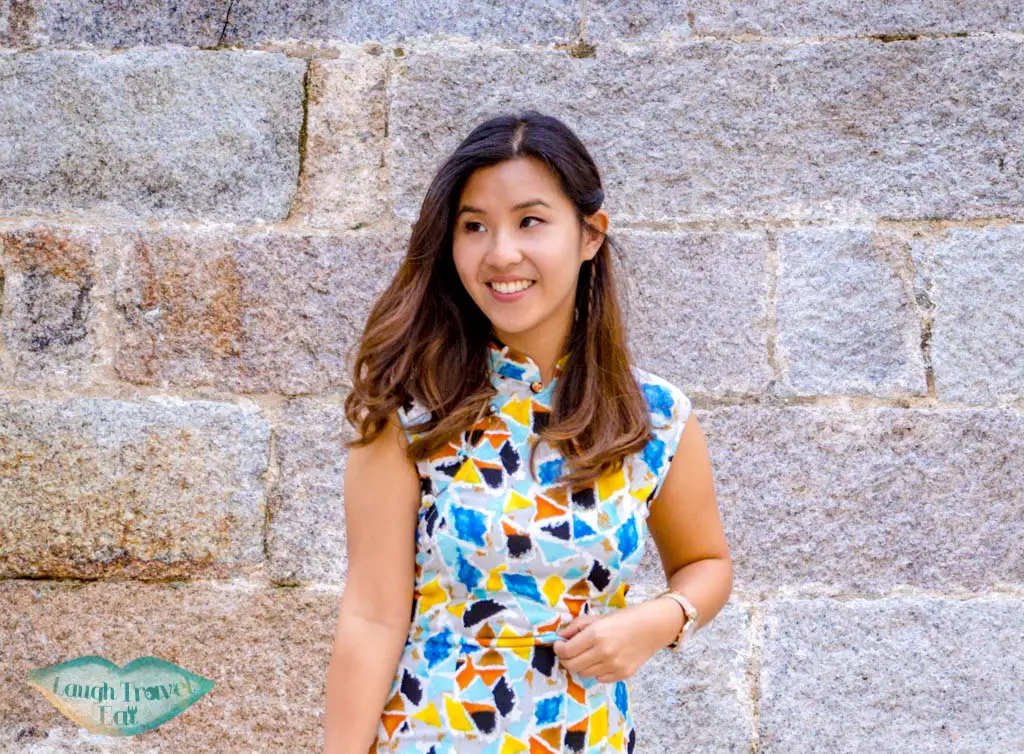 The girl who laugh, travel and eat.
(and her twin! And her friends! ha)
Ok, so I probably won't be laughing or travelling all of the time, but I am going to eat most of the time.
My name is Nam, I am a geology graduate who started LTE when I was in my last year of university as a personal travel log and recommendation site to all my friends and y'all. I moved back home to Hong Kong in 2015, having travelled across the two continents and love every second of it (except the jetlag).
I first worked in content marketing and I didn't enjoy it, so I took a chance and went full time with my blog. Now, I'm a travel writer, blogger, and tour guide in Hong Kong hustling to make it work 🙂
The Twin: Wing
This is Wing, Nam's twin whose back is often featured in photos/video/vlog and is the photographer for Nam's photos.
Nam is the writer between us and I am the planner!
I know some people like to be spontaneous and want to roll with it when they get there, but personally, I like to do research so I understand more about the place I am going to! It also takes the pressure off during the trip in terms of worrying about logistics side of things and be able to relax and enjoy!
These three words might not be the ultimate motto in life, but it's certainly one that would bring everyone joy. LTE is a blog dedicated to providing travel advice and tips for people who want to take every opportunity they can to travel but doesn't necessarily have the time to do all the research.
LTE strives to provide the most comprehensive list of recommendations to make sure you don't miss any great spots or spend too much money.
What is Laugh Travel Eat?
Despite the sea of travelers and tourists debate, I truly believe that everyone should go and see the world in their own way.
This isn't a blog that will tell you how to travel or what you should do at this location. This is a blog of my experience, what I enjoyed and what I didn't enjoy so that you can take something away it.
I am here to save your research time and compile everything in an Ultimate guide, Short guide or Top 5 posts; as well as travel tips and hacks to make your life easier.
Why would you want to hear from me?
From a traveler/tourist to another, believe me when I say that whatever it is you want to know, I have asked it. Having written for my university's newspaper and wrote a travel guide to Berlin as a group – I might not have the classic journalistic training, but I will present my experience with complete honesty.