10 things to know before visiting Yangon, Myanmar
Myanmar is a country that is comparatively new on tourist's radar, and while it is still Southeast Asia, there are quite a few things that set it apart from its neighbours. As its former capital, Yangon has witnessed many histories and a city in rapid development. With many travel information on Myanmar out of date, I thought it's fitting to share my top ten tips for Yangon!
>Heading to Yangon for the first time? I've got a first timers guide for you!
Conservative but not strict

Many people advise me to be as modest as possible before my visit, but it seems the rules for foreigners are much relaxed. Of course, clothes that bare butt, belly, and cleavage are still unacceptable in a conservative country, however, shorts and tanks are accepted outside of temples. But if you truly want to blend it, wear longyis! It's a kind of wrap skirt with traditional fabric that's beautifully embroidered, and Burmese of any age and gender wears them with any old top. I absolutely love their traditional wear, especially the co-ord set that you still see many ladies wear.
Card and ATM still not really functional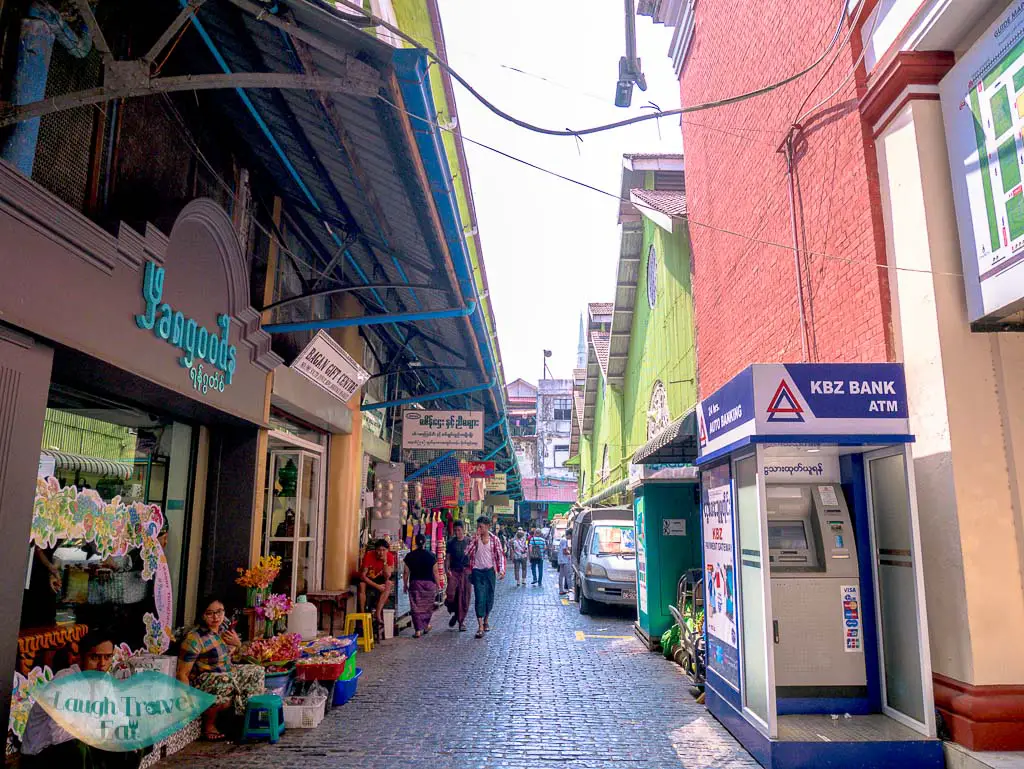 This is the one tip I found online that is applicable. My Burmese friend had warned me before my arrival, too. So bring money to exchange and be prepared that it might not be that easy to get money out!
That said, many popular restaurants and shops do accept credit card and USD, so while you should have some cash on hand, cards can still be used.
Can exchange a small amount of USD at a good rate at the airport
You cannot exchange Myanmar Kyat outside of the country, but the upside is that the rate at the airport is pretty good and standard across the board. It's even cheaper and more convenient than trying to exchange it downtown, and you can easily change the money back (albeit at a lower rate) when you head out.
You can also exchange other currencies for Kyat such as Euros, Singaporean Dollars, and Japanese Yen, though crisp, new USD is still the most popular and widely accepted.
Grab and Uber readily available
While most taxis in Yangon do not have a meter, you can easily call one using Grab or Uber. Both provide you with the cost upfront, eliminating the need to negotiate with the driver. Another tip is to find out what the fare is using Grab, so even if you flag a taxi down you can negotiate with the driver with a price point in mind. More tips on using Uber and Grab on my ultimate guide to Yangon.
Downtown full of one-way street and traffic

So if your destination of choice is less than 20 minutes' walk and you can stand the heat, walking is your best option. The downtown area is a one-way street traffic and it can be crazy during the peak hour. Crossing the road is similarly hectic, though the pedestrian lights are there and most drivers do follow it.
Haggling is surprisingly hard!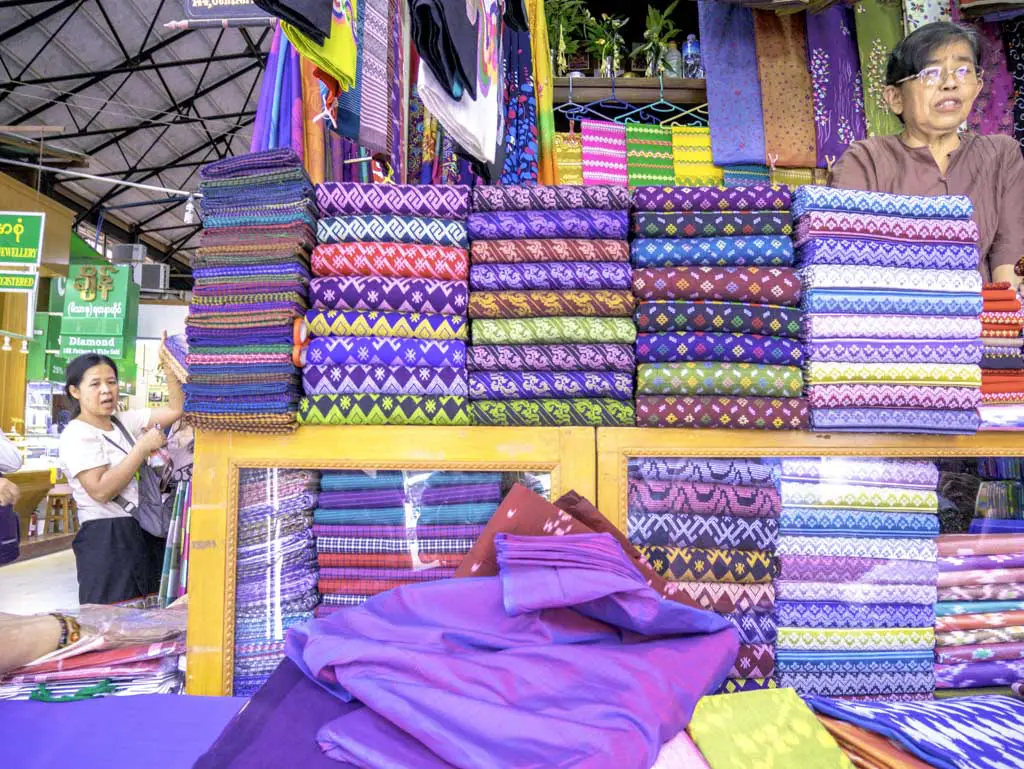 Prices are pretty standard across the board at markets, and we find it difficult to negotiate them down unless you are purchasing more than one items. They simply do not partake in the 'walk away and lower prices' game.
It's extremely safe!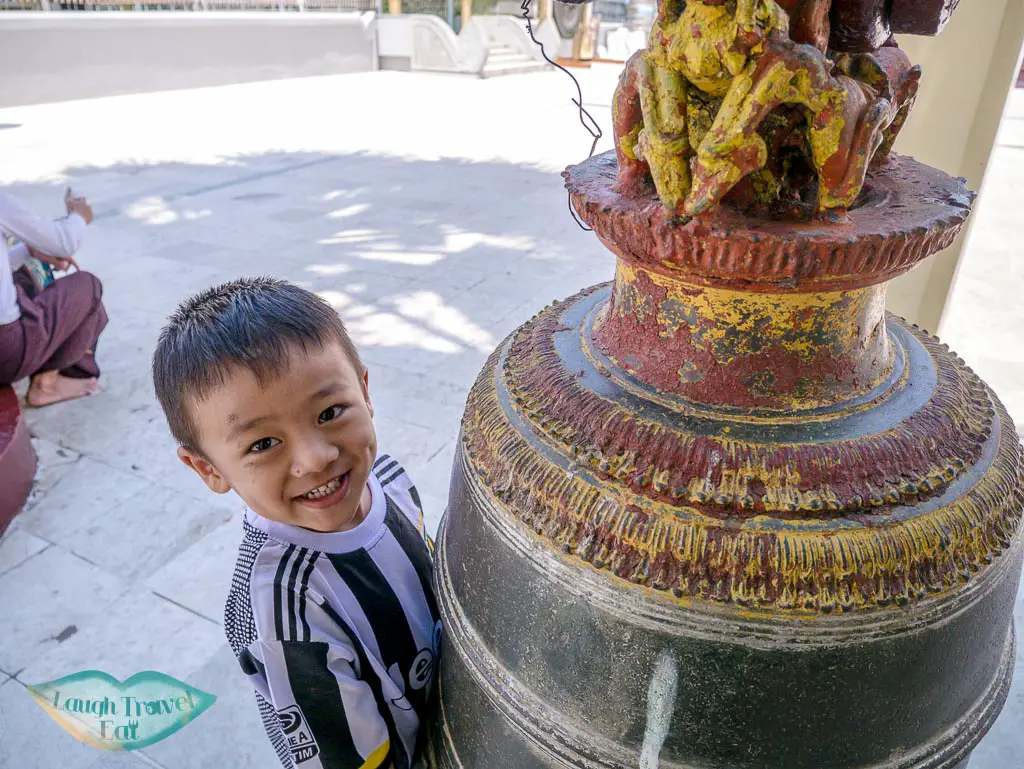 As a Buddhist country, the local people believe in Karma and Yangon has a very low crime rate against foreigners. Robbery and stealing are very frowned upon, and I felt very safe on my lone walk with a camera at night. That said, you might still get cheated and scammed if you are not careful, but most people I know are friendly, often striking up a conversation with me and offering me sight-seeing advice! A kind little girl even helped me find a seat on the circle train, and a teacher walked me back to my hotel because he wasn't sure I can cross the road myself.
The city is a work in Progress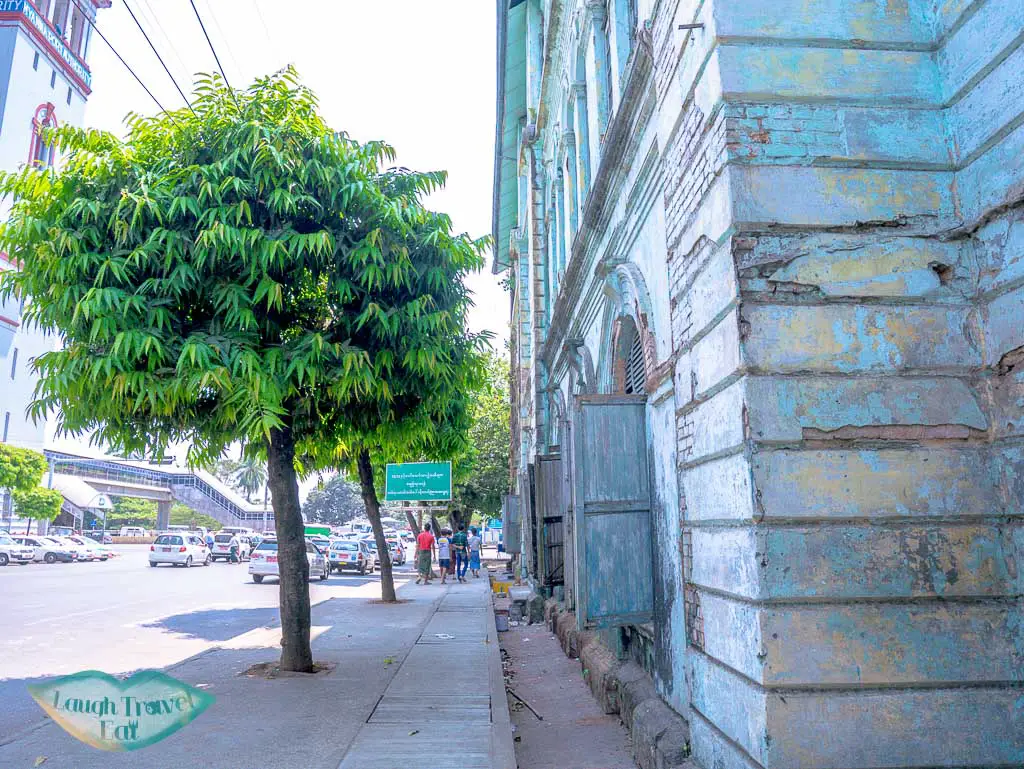 Yangon might be a historic city, but parts of it have fallen out of repair. The pavement, though they do exist, aren't always even and oftentimes you will have to watch out for a hole or two. There are rates around, so be mindful of that.
The same goes for many of the colonial buildings. Though Yangon has the largest preserved British colonial centre in South East Asia, many of the buildings are now in despair, though some still retain their official use back in the days.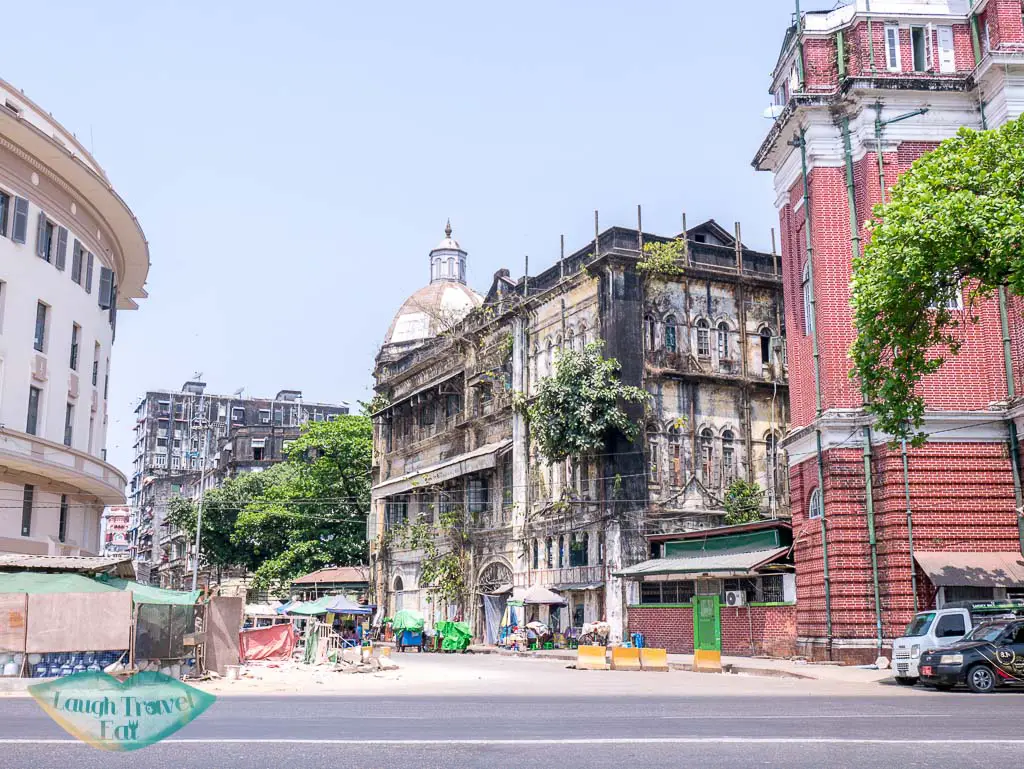 A lot of infrastructures aren't ready either, such as the wooden walkway along the Kangwaki lake that is under massive reconstruction, the Aquarium that's yet to be finished, and new buildings are popping up left, right, and centre.
Thanaka Powder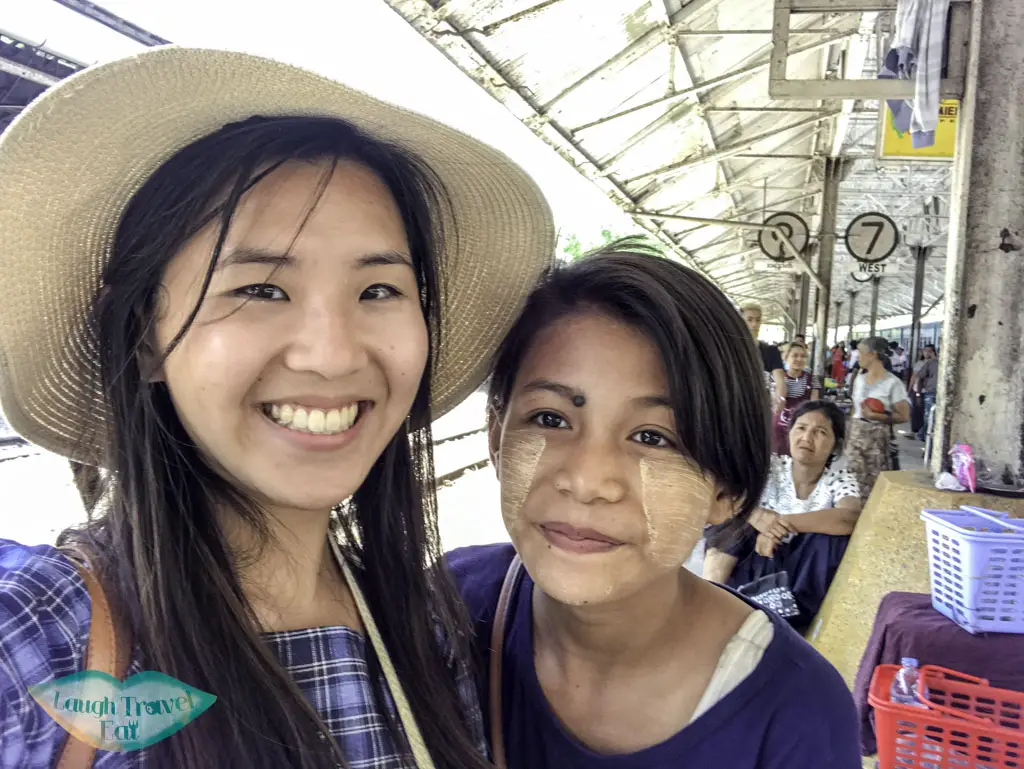 Not so much as a travel tip, but rather an explanation to the white powder that you frequently seen smeared on the female Burmese' face. Thanaka is a purely cosmetic powder that derived from the Thanaka bark being grounded. It's been used for generations, acting as whitening agent, sunscreen, acne treatment and much more. When I went for a massage at Sapel Foot Spa, they put some on me and it doesn't feel sticky or bad.
Communal utensils and sauces at street food vendors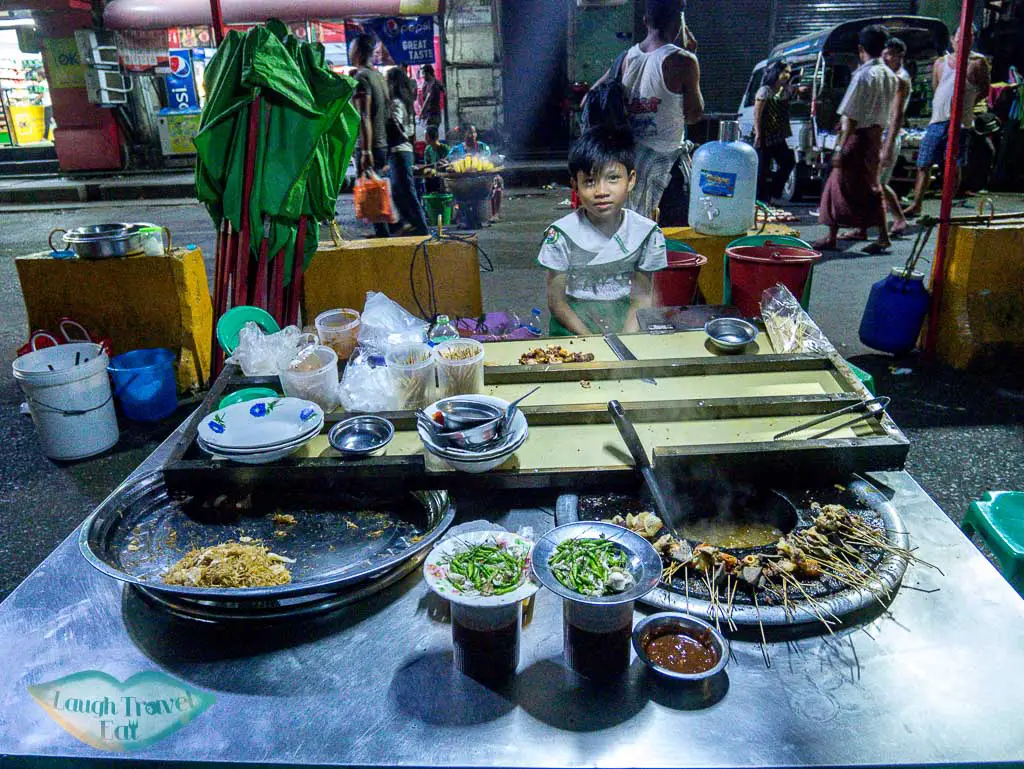 Street food in Myanmar is definitely a must-try, but be prepared to share sauces and even chopsticks with fellow diners! It's definitely not for those with a weak stomach, but it is a green way to do things (I guess?). When I was on the street food tour, we had to ask for extra chopsticks because there was only two between six of us!