69 Ways to Eat Mussels in Brussels
I have never been a huge fan of mussels, but my sister is. So when we decided to go to Brussesls, she was overjoyed and immediately set on the task of finding the best restaurant to eat mussels; and she wasn't disappointed. After scouring through pages after pages of Brussels food to eat on Tripadvisor, she stumbled upon a mussels heaven and was so delighted with it that she booked a table online and insisted that we go on our first night.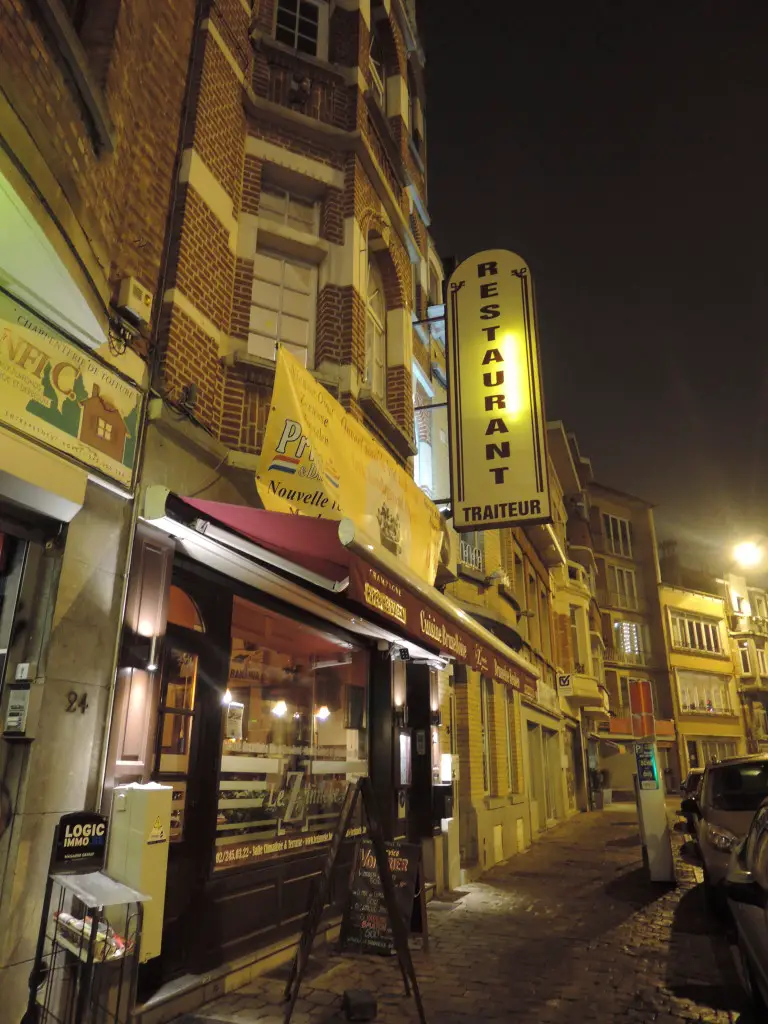 Le Zinneke
Severing traditional Belgium cuisines, Le Zinneke is part of the slow food movement and boasts a menu with 69 different ways to cook mussels. Situated near a tram station out of the way of tourist attractions, filled with the Flemish ambiance with landscape-painted walls and a soft, golden glow, this lovely restaurant is a perfect hideout for a well-deserved meal.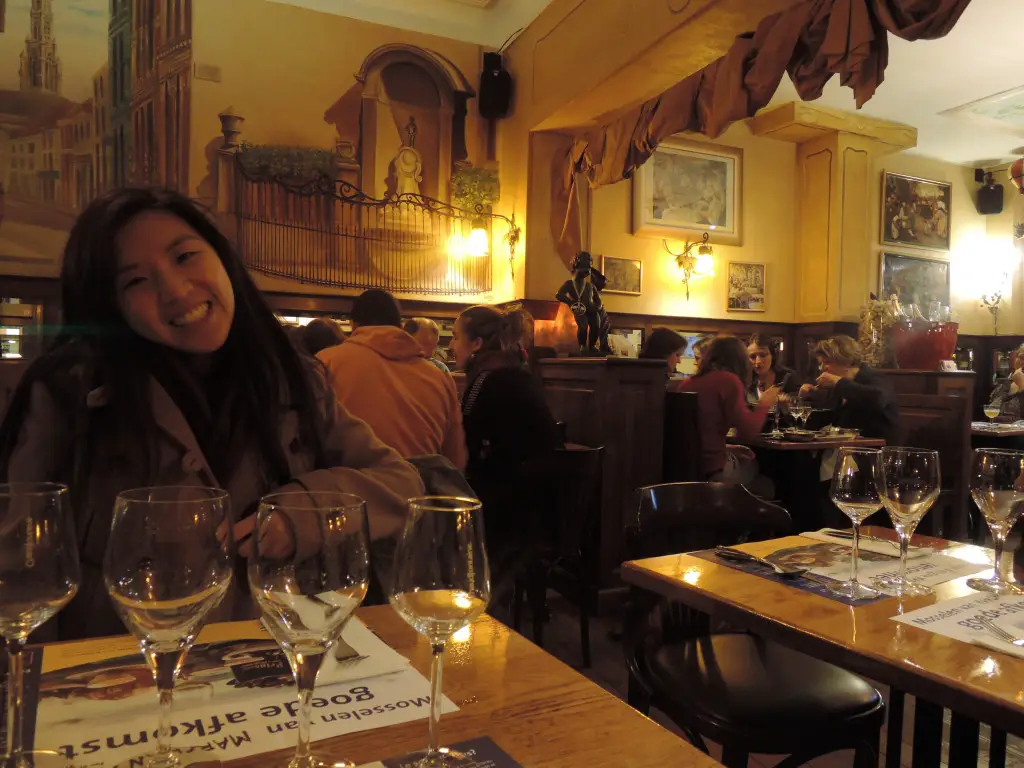 The restaurant is not large, lined with leather seats next to the wall with a splatter of small tables on one side and larger group seating on the other; it might be worth booking in advance if you want to head there in tourist season.
Menu
Most of the food are priced around 20 euros, and come with the famous Belgium frites. If mussels aren't your thing they offer other classic Belgium dishes such as American steak (tartar). Whilst the price might be a bit steep, mussels come in a serving of a whopping 1.5 kg, so for those who want to try different flavours, sharing is a good idea.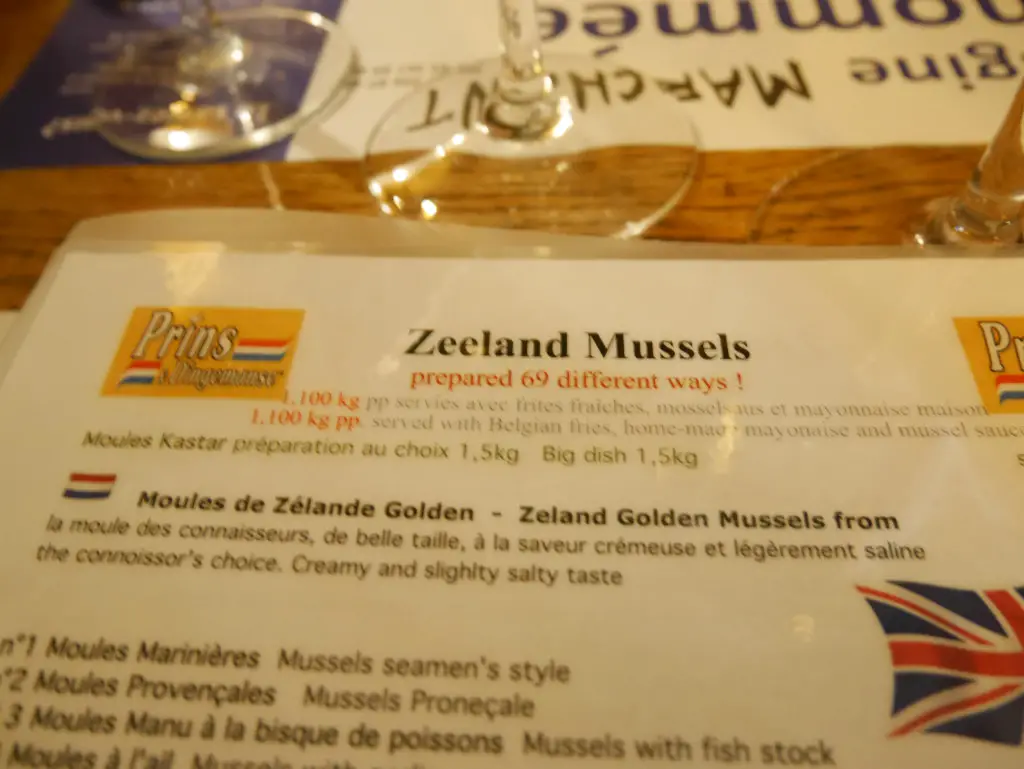 After studying through the menu and seeking recommendations from our lovely waiter, the 69 ways can be broadly categorized into the following groups: spicy, original, wine sauce or beer sauce. My sister and I had decided to order one plate of mussels each. She had opted for the classic fish stock, and I went for a white wine with thyme. The mussels in fish stock had maintained the saltiness and freshness from the sea, whereas the white wine sauce gives the mussels a more refined, subtle taste. By the end of the meal we were so full and satisfied that we couldn't make room for any kind of dessert.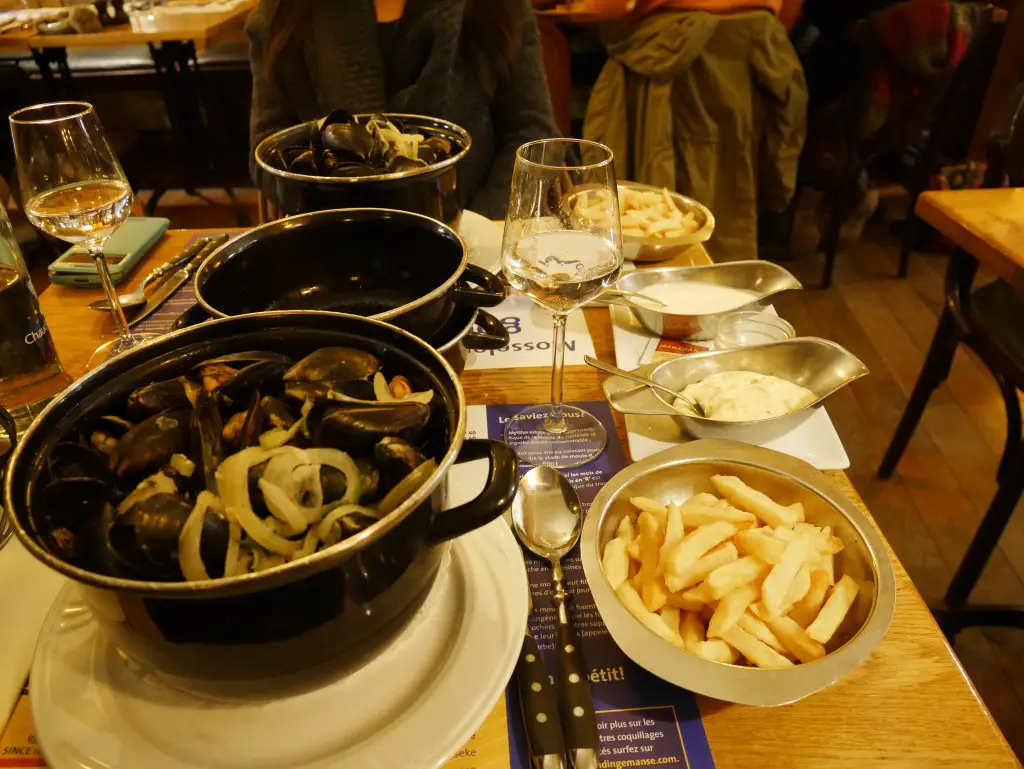 A whole pan of mussels :D!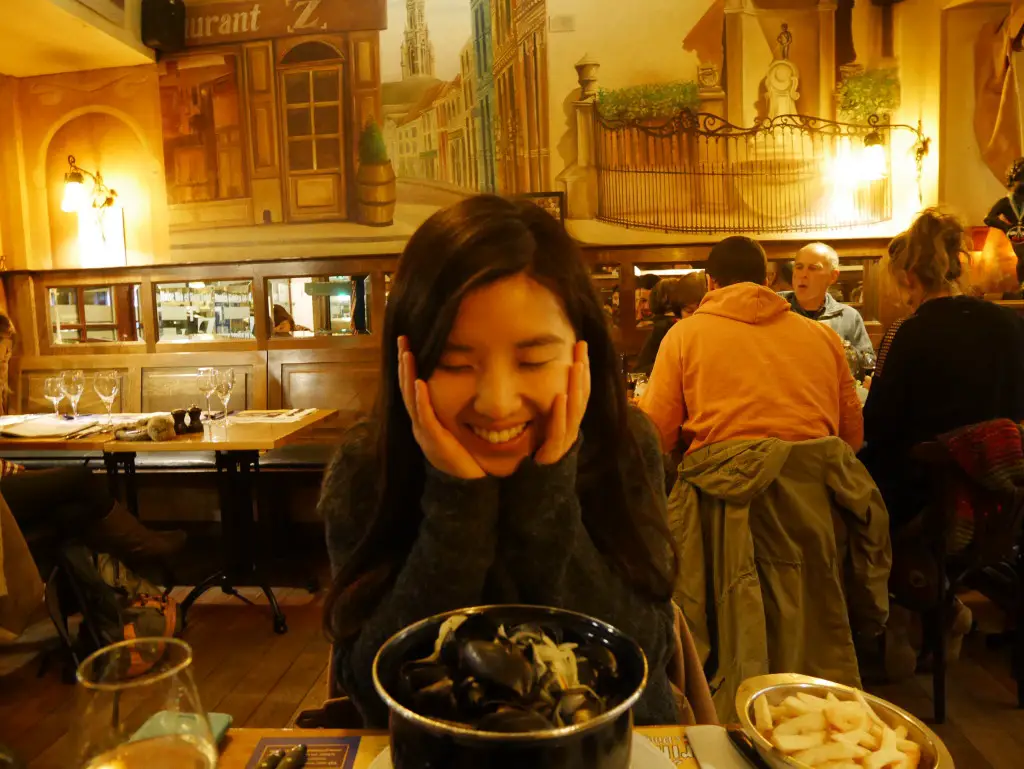 My I-will-eat-everything-evil-face and my sister looking delighted.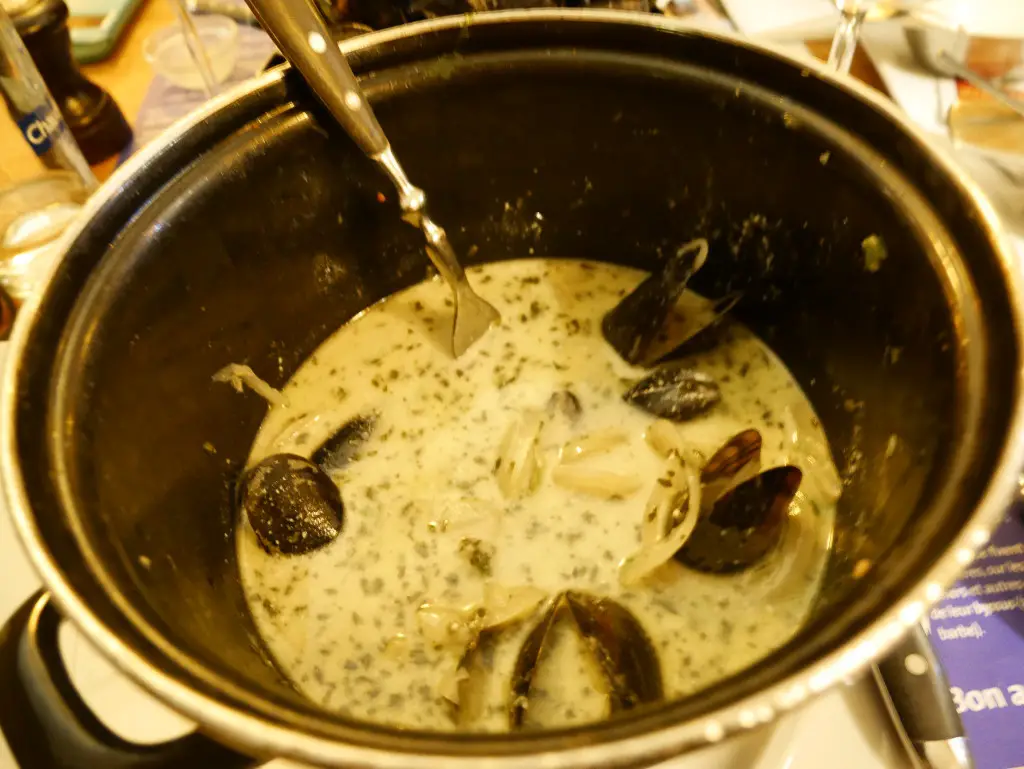 Finally seeing the bottom!
Address: Place de la Patrie 26 Vaderlandsplein, Brussels, Belgium
Nearest station: Patrie-Vaderland (tram)
Opening hours: 12:00 – 14:00 & 18:00 – 22:30 ( Friday and Saturday 23:00 )