Situated almost equidistant from Holborn to Chancery Lane, the
oriental fusion décor of leaf green logo, dark wood panel and glimpse of numerous hollow bamboo stick lanterns
inside stood out immediately. Inside is an open plan kitchen with decorative wooden screen and traditional wooden seating.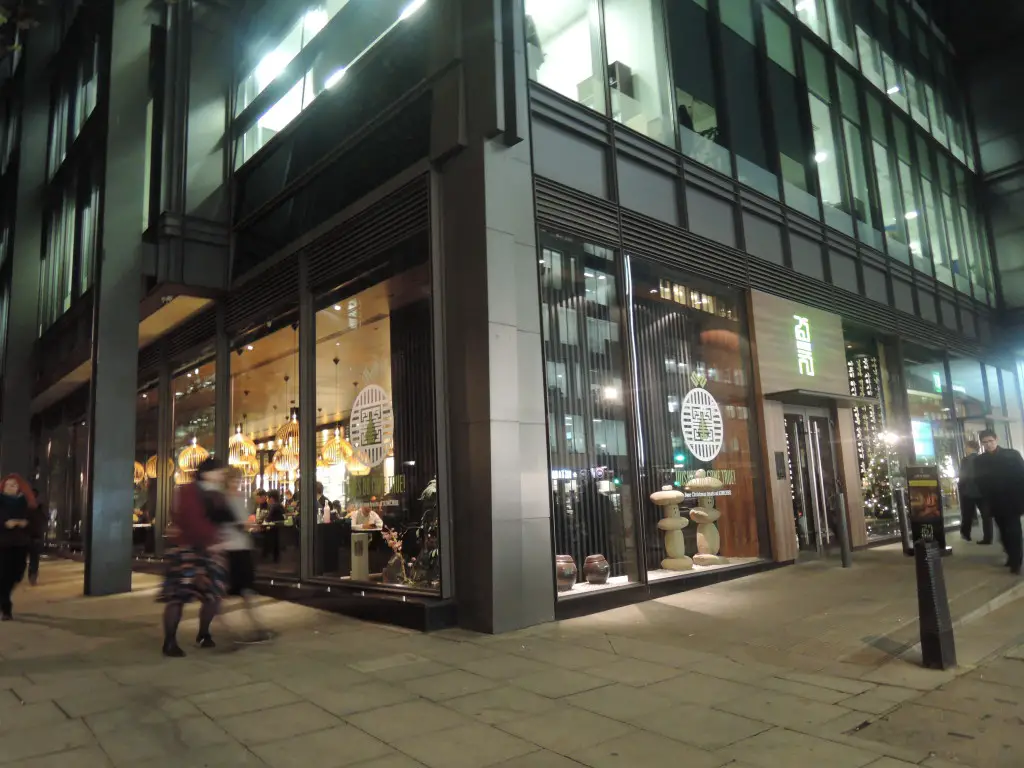 The exterior of the Kimchee – my first impression is that it resembles more of a fusion place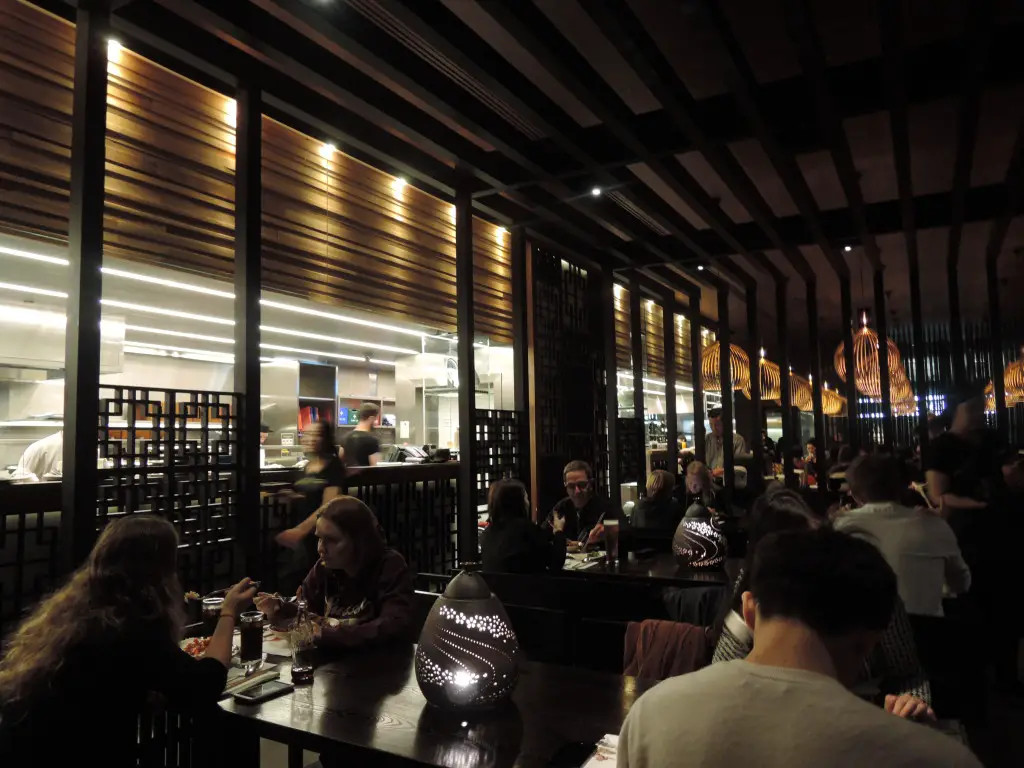 Matching interior with wood furnishing and open kitchen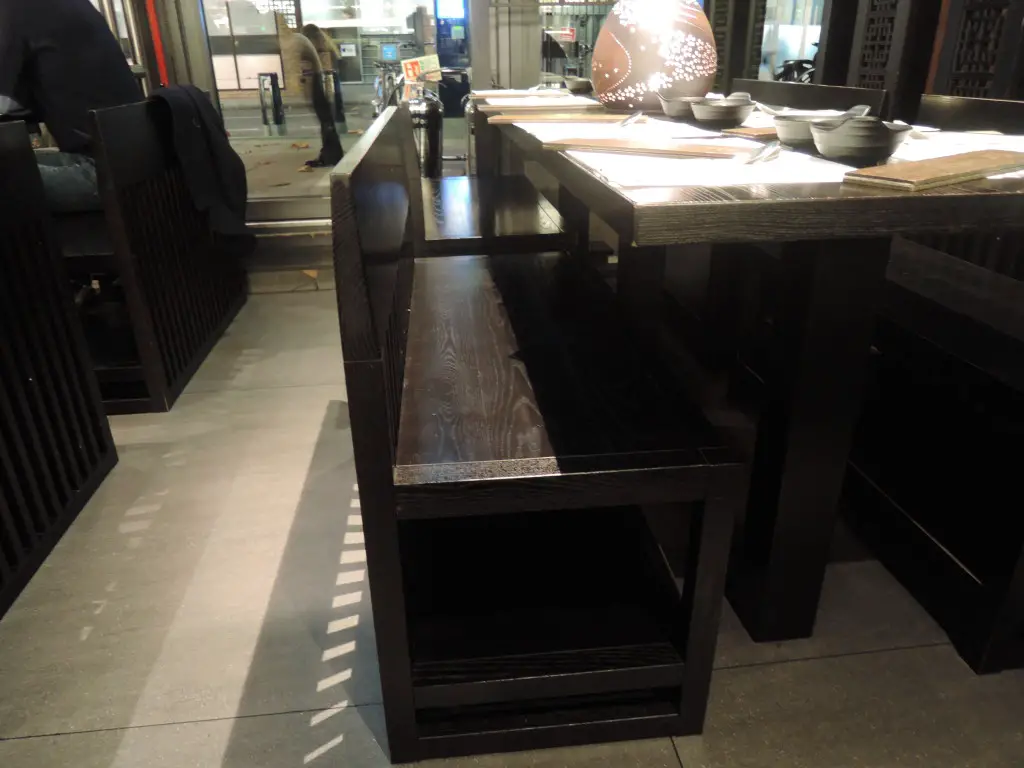 I was especially impressed with the hallow space under the chair for storage, as most restaurants fail to address the cramped space issue for diners to stall their belongings. The menu is designed to resemble folded scrolls from ancient times with wooden front and back page.
The foods are listed in phonetic English translation with a brief description below, and although a little more pricey than your average Korean restaurant, there are more choices. Opting for Beef Bolgogi (marinated grill beef wrap in lettuce, served separately) and Yuk Hwae (A classic Korean dish similar to beef tartare with egg yolk as source).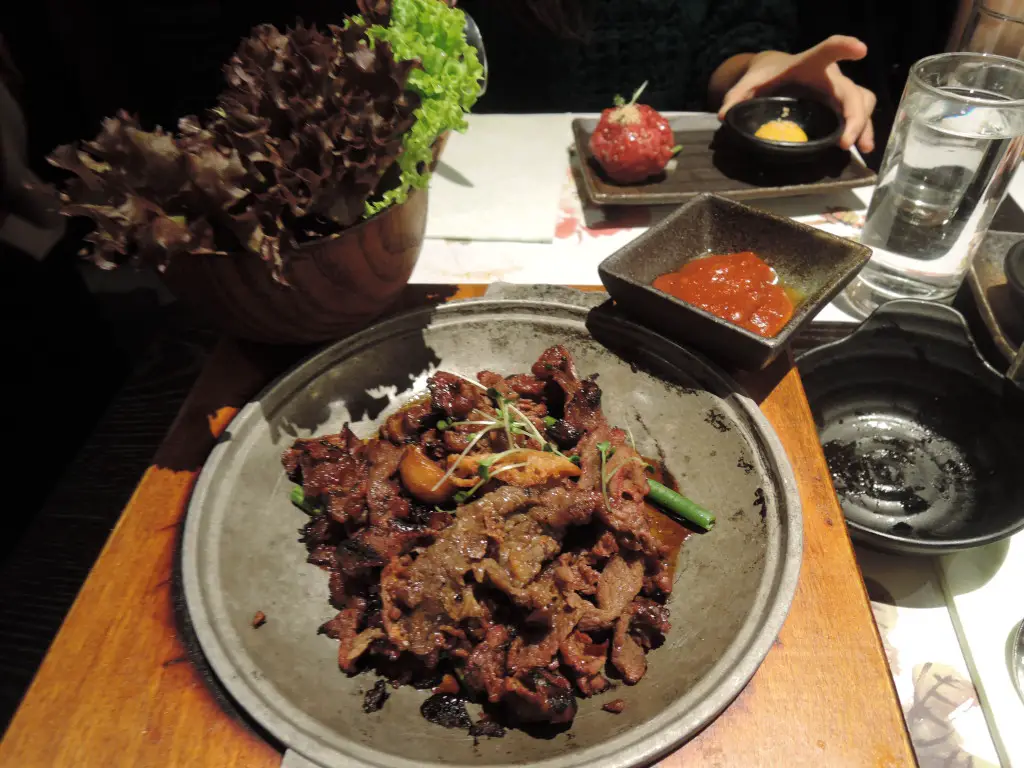 Beef Bolgogi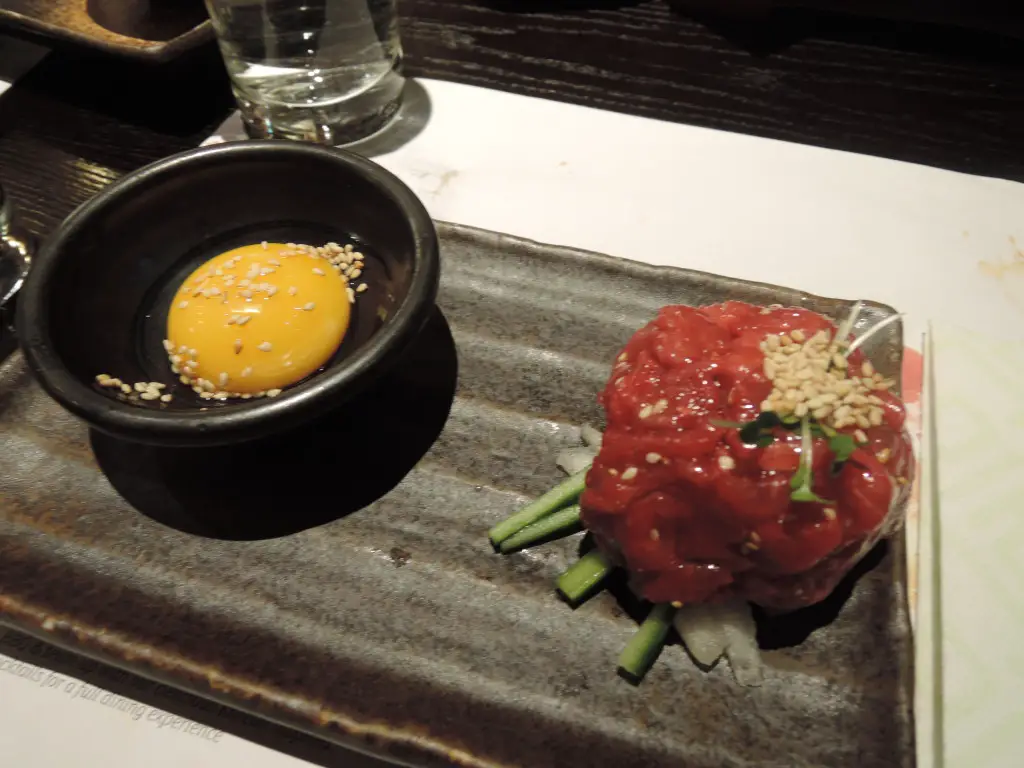 Yuk Hwaek
The Beef Bolgogi was perfectly marinated and grilled, with some more charcoaled bits that give a perfect crunch alongside the lettuce. However it is the
Yuk Hwae that truly captures my tongue
. The egg yolk somehow completes the raw beef stripes and the dash of sesame oil with it combine to become an explosion of well-balanced flavor in your mouth. The smoothness and tenderness of the beef was an added factor and in no time everyone was fighting for a bite of it.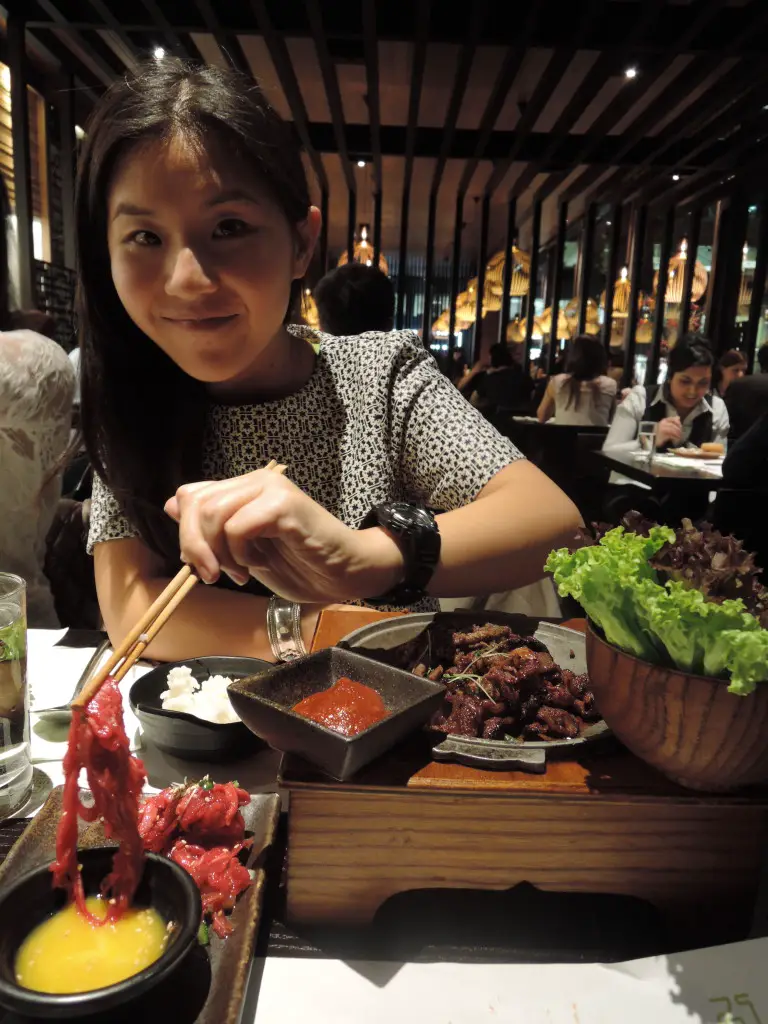 Me eagerly digging in 🙂
With fourteen of us we ended up ordering a lot of food but somehow we managed to get away with only paying £16.20 each – which is not bad for a restaurant charging around £7-8 for a dish.
The full menu is available here:
https://restaurant.kimchee.uk.com/docs/10newmenu_all.pdf
Address: 71 High Holborn, London WC1V 6EA
Opening times: Mon – Fri 12:00 – 15:00, 17:30 – 22:30 ; Sat- Sun 12:00 – 22:30