Staying true to its name, Cheeky Burger offers a quirky, unconventional menu alongside your classic cheeseburger. The patties are made from steak quality meat right before your very eyes: sizzling, drizzling and engulfing you in a smokey aroma. For the picky eaters worrying about the buns – fear not, they are toasted right next to the patty to make sure everything's perfect.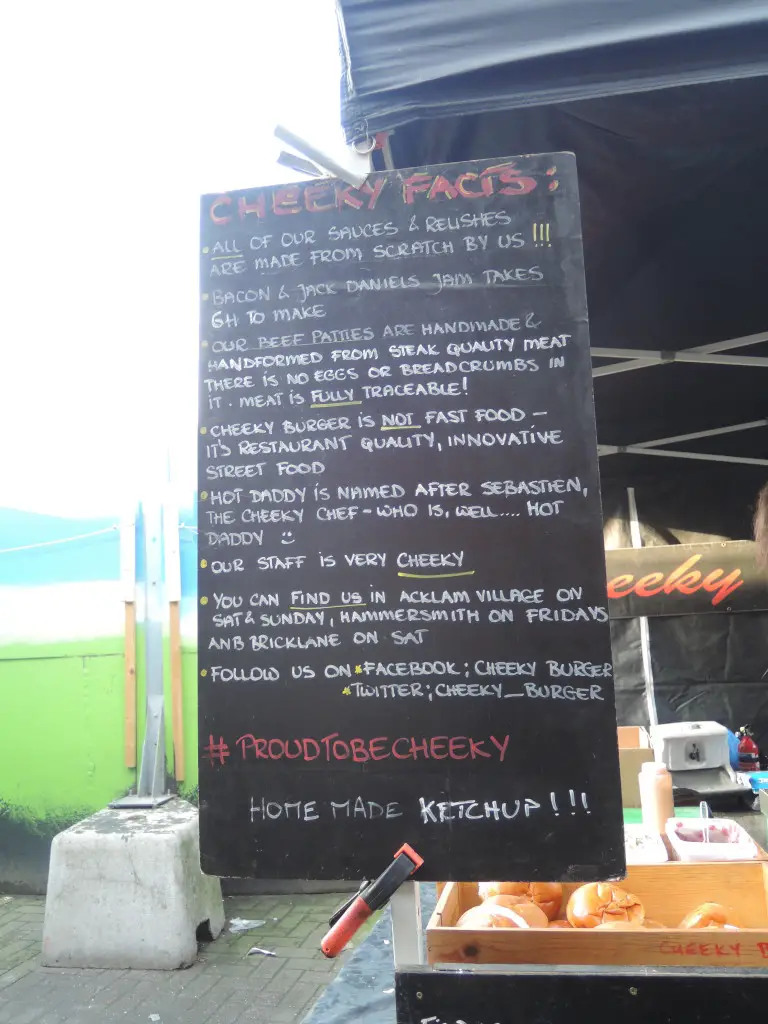 Boasting a variety of sauces and relish that they made from scratch, their burgers are truly more than just fast food. From Cheeky Bacon with Jack Daniels and bacon jam to Motherducker with confit pulled duck and house BBQ source, to Hot Daddy with jalapenoss relish (extra hot!), your adventurous taste buds are in for a wild ride. Prices range from 6 to 8, and adding extra bacon or egg is only 50p each.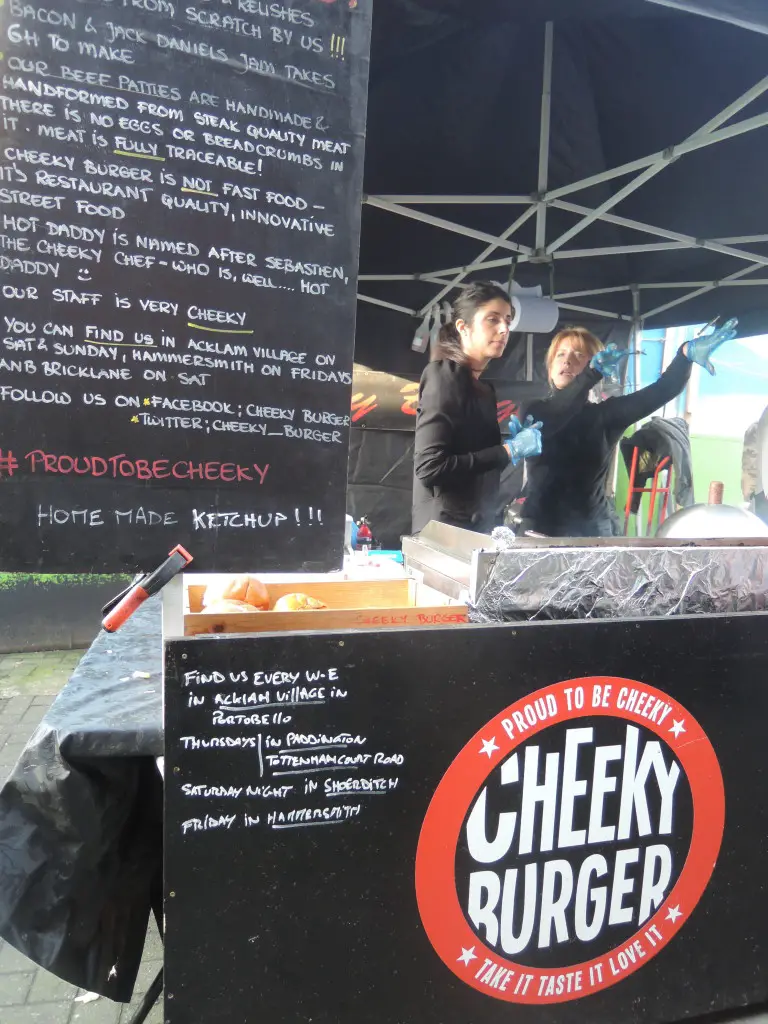 Having
opted for the special Cheeky Elvis,
which include
cheese, bacon, peanut butter, grilled onions and hot sauce
, I was at first a little reserved about the addition of peanut butter. To my delight, however, the b
urger was absolutely delicious.
Stuffed to the brim with flavours, the proportions are absolutely spot-on with each bite enticing you to take another, then another till you finish. Despite not being the cheapest street food stand – you are not likely to find a burger stand as organic or as cheeky as this.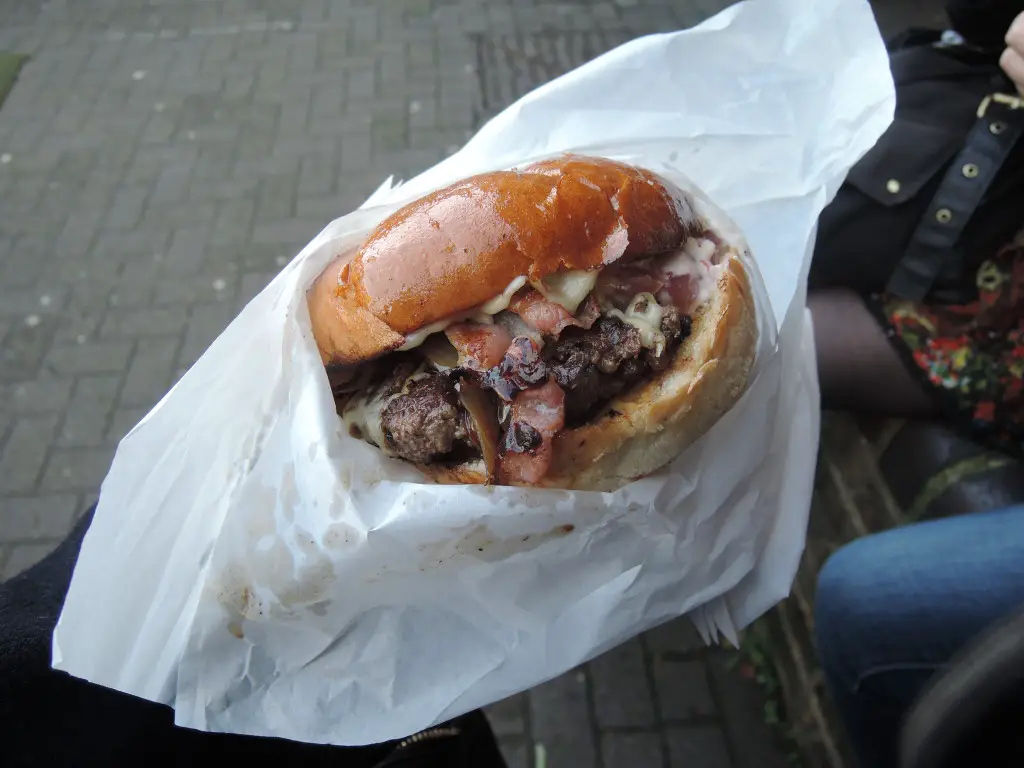 To find out where they'll be –  follow them on twitter:
or like them on faceboook : CHEEKY BURGER