Last updated on May 6th, 2019 at 09:55 am
Paris has always had a special place in my heart. Though it is officially called the City of Lights, there is no denying the romance in the air nor the magic that seems to be unique to Paris. As the first place I have ever visited with friends and the only city that I had visited three times – I want to share with you my top 5 favourite places in Paris.
If you are looking for somewhere to stay in Paris solo like I did, here's a guide on the best hostels in Paris.
Montmartre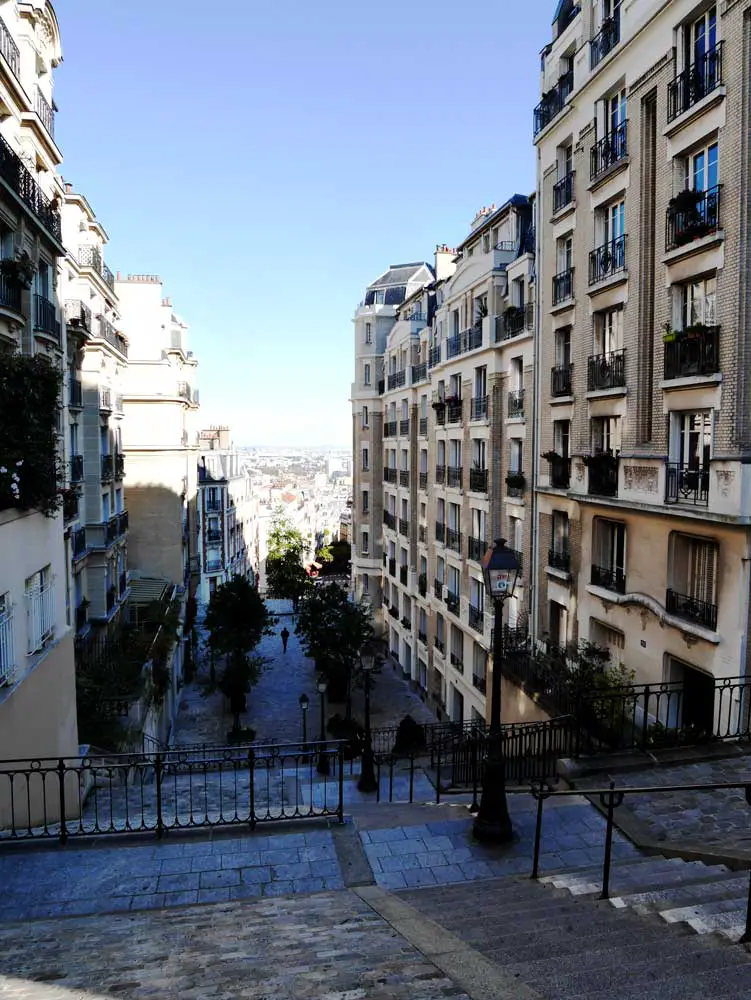 Okay, so I am cheating a little and naming an entire area. Montmatre's bohemian charm is undeniable. With pretty little houses and alleyways, I could spend hours wandering around and still find new corners to explore. Of my three visits there, I have gathered two favourite spots:
Place du Tetre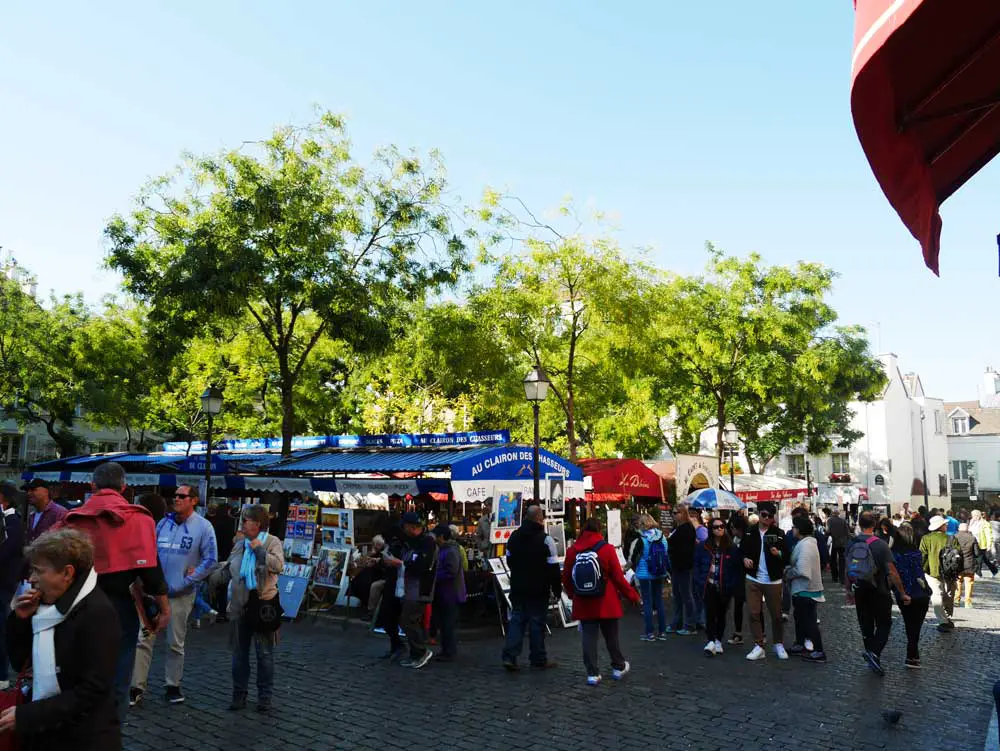 A square that condensed the essence of Montmartre and European charm, you will find restaurants with bright tiles and bold signs with overflowing chairs, painters displaying their work of art and offering to paint you. Not to mention the winding streets and stairs that lead out of the square. My first visit here was a pure accident, and it wasn't until my third trip that I stumbled across it again.
Address: Place du Tertre, 75018 Paris, France
Public open space
Sacre-Coeur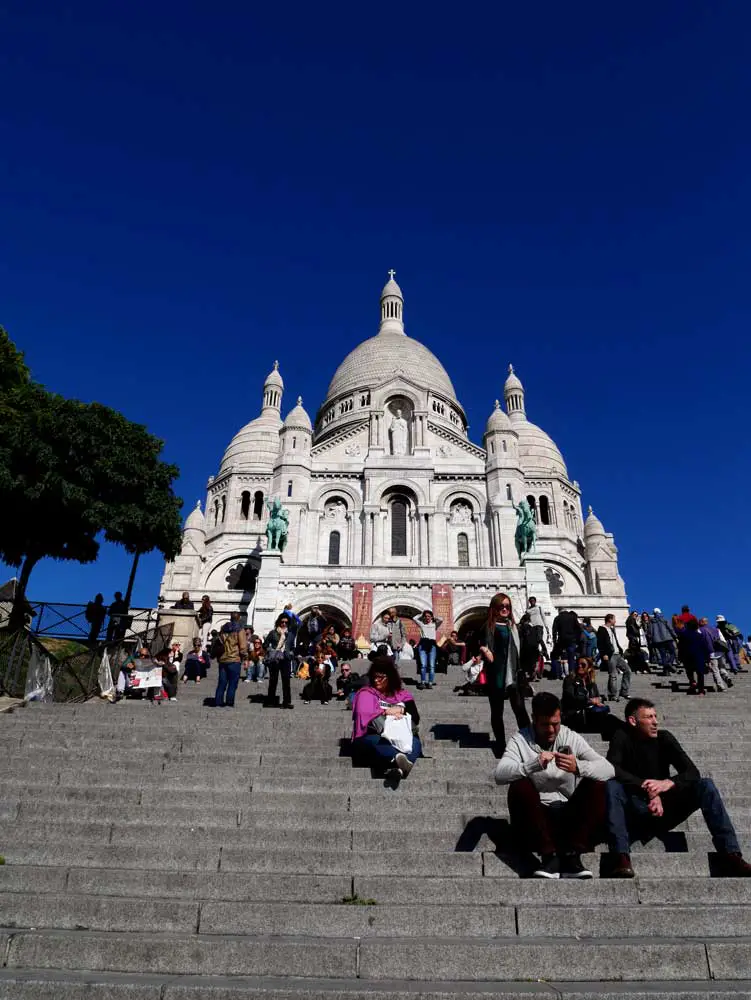 Gazing down at the skyline of Paris from the steps of Scared Coeur has become the one thing that I always do when I visit Paris. Despite seeing some stunning cityscape like that of Verona and Florence, Paris's skyline always manages to take my breath away. Watching the sunset there is something I don't think I will ever get tired of.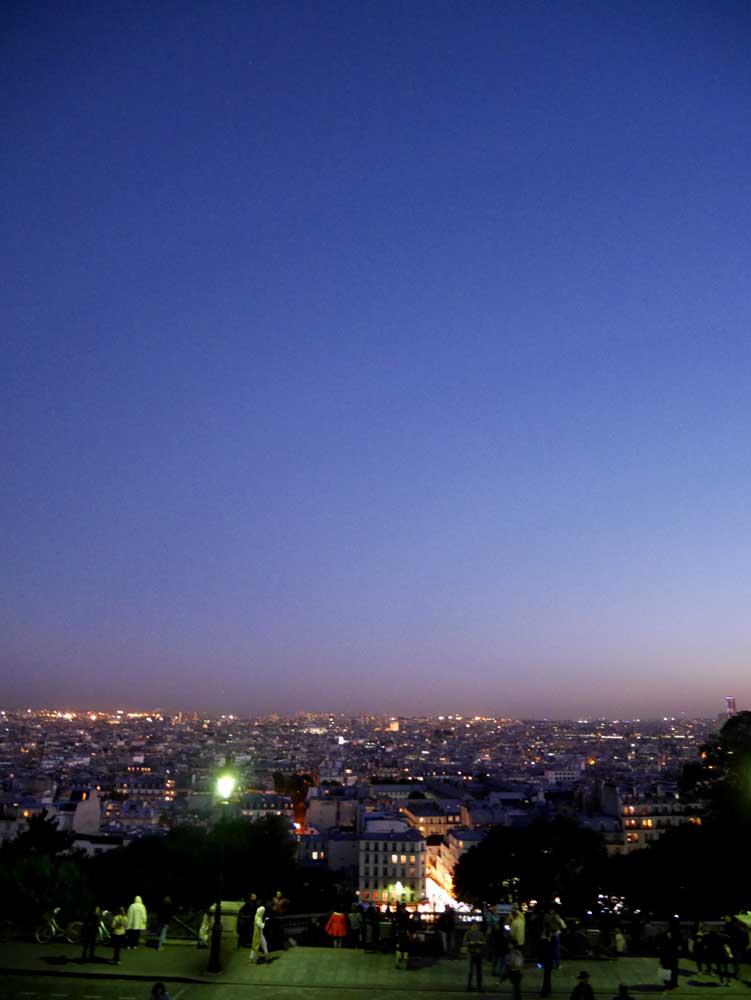 Address: 35 Rue du Chevalier de la Barre, 75018 Paris, France
Nearest station: Abbesses (Line 12)
Alexander III Bridge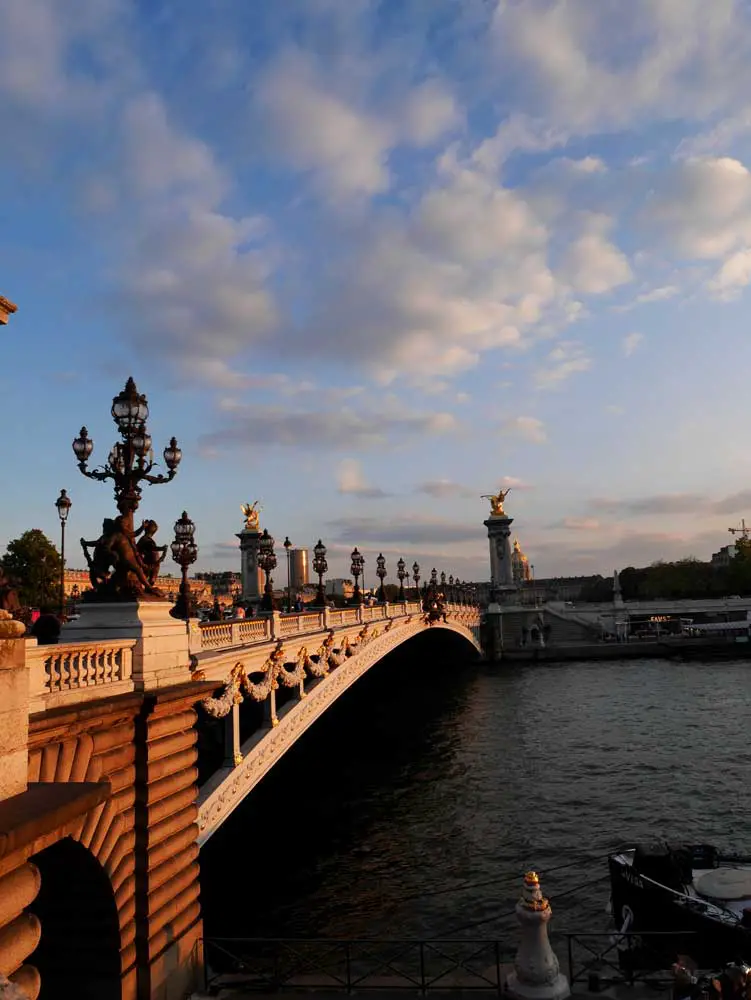 Watching the sunset along the Sein is equally as enticing, and the Alexander III Bridge is among the most romantic choice. A deck arch bridge that is 40m wide with golden statues and white pillars, it was built in the 19th century in the Beaux-Arts style with Art Nouveau lamps.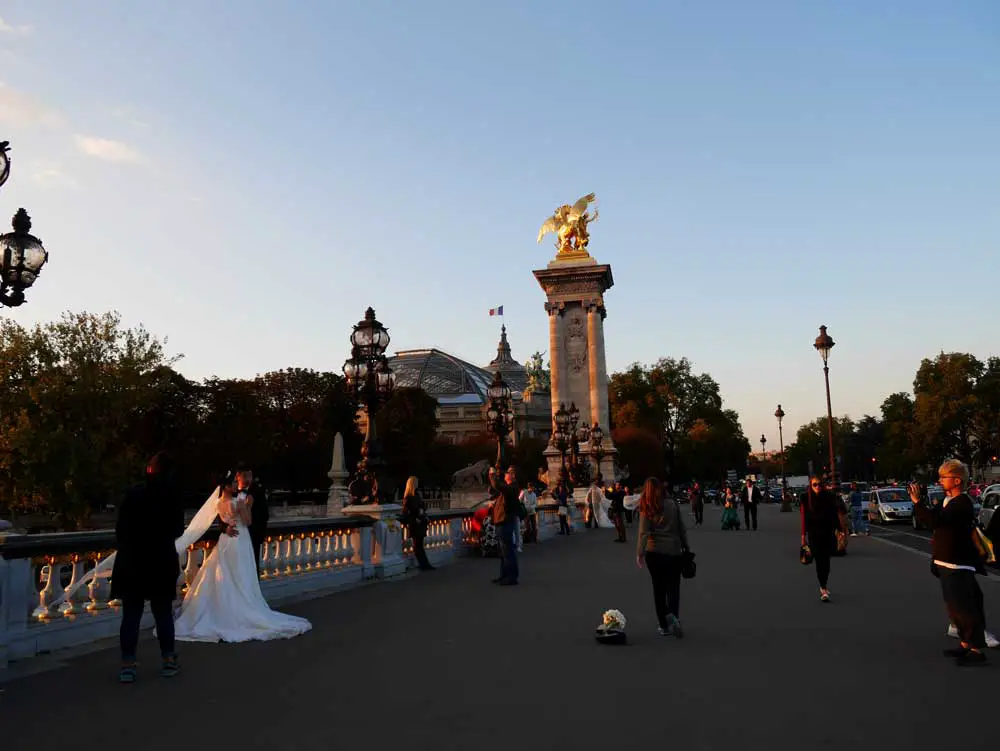 160m long, it connects the Grand and Petite Palais with the Invalides, and a favourite destination for wedding shoots. In fact, I saw 5 couples taking theirs while waiting for the sun to set.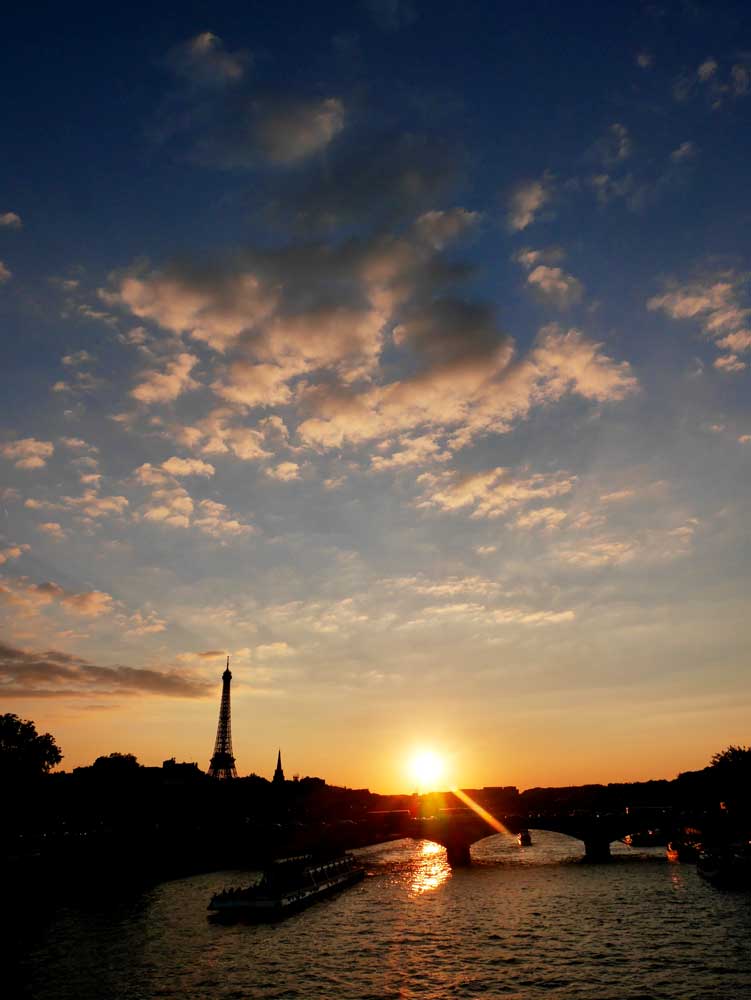 Address: Pont Alexandre III, Paris, France
Nearest station: Invalides (Rec C, Line 8 and 13)
Garden of Trocadero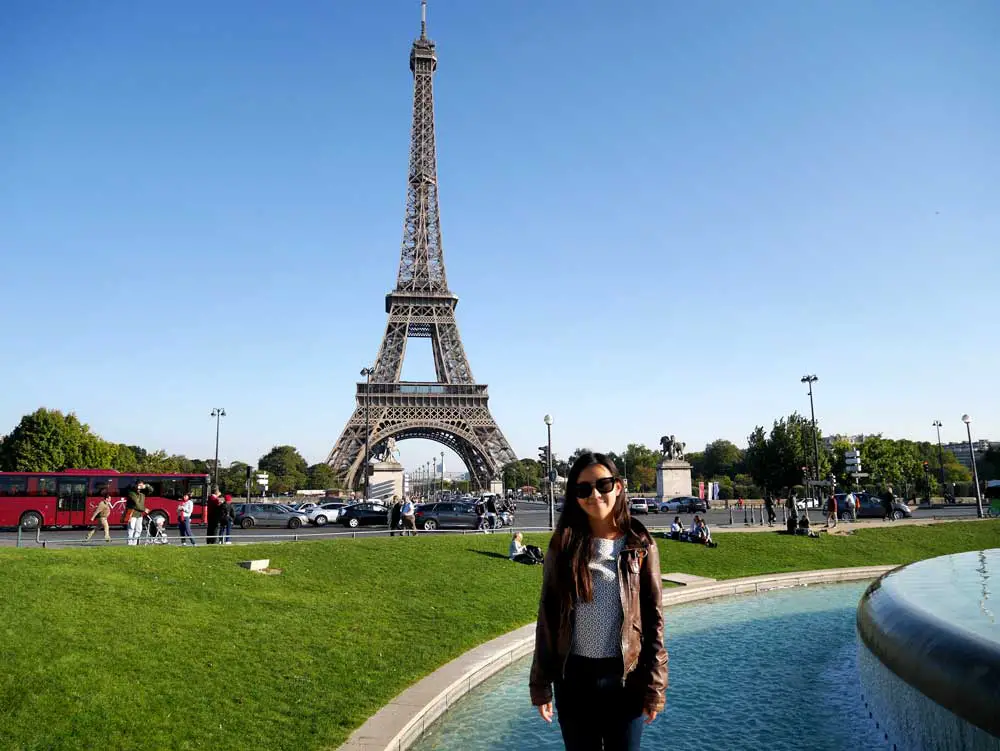 Across the Sein from the Eiffel Tower, the Garden of Trocadero offers an unparalleled view of the national monument. A truly spectacular sight when the Fountain of Warsaw is on, it is the hangout place for many tourists and Parisians during the hotter months.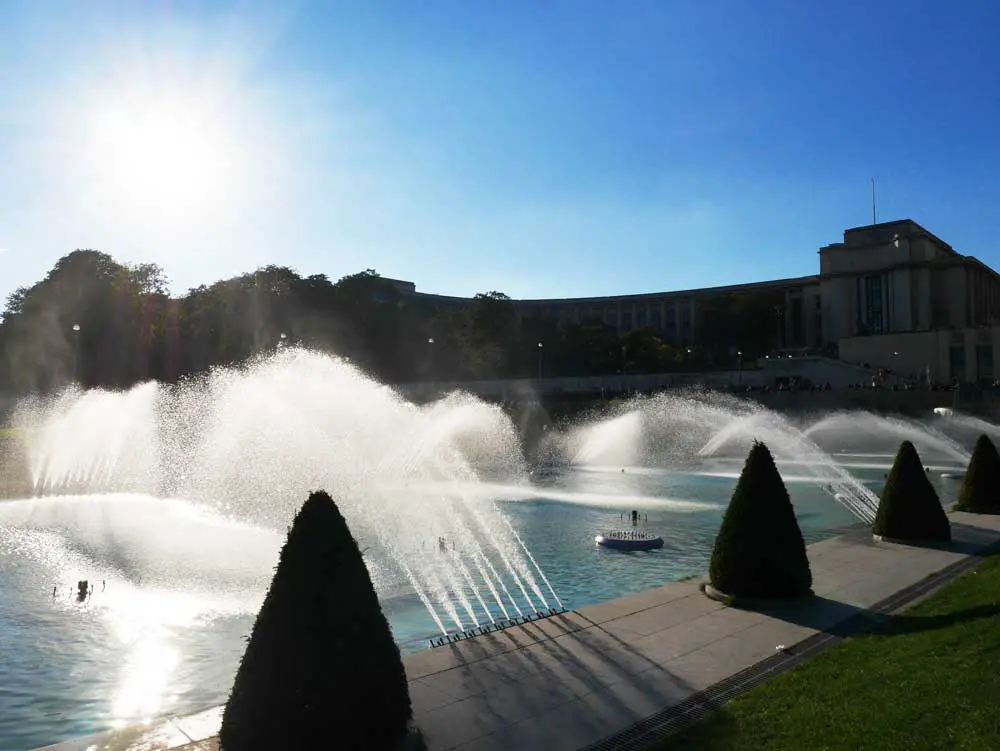 The Fountain of Warsaw runs in the middle of the garden, leading up to Palais de Chaillot with 12 fountains in the elongated basin. The garden is built on the original site of Palais du Trocadero and completed in 1937 for the Exposition Internationale des Arts et Techniques dous le Vie Moderne.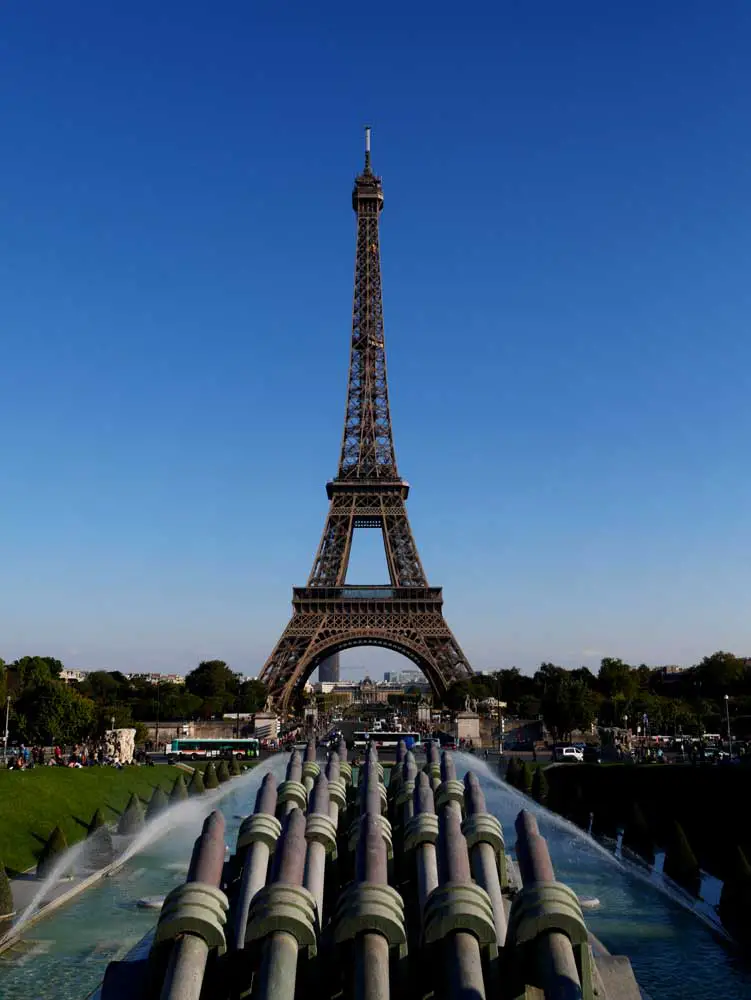 But now, it's more famous for its postcard shots of the Eiffle Tower, with the fountain and the jets of water (which only operates in the summer). The steps up Palais de Chaillot also offer great photo opportunities.
Address: Place du Trocadéro et du 11 Novembre, 75016 Paris, France
Nearest station: Trocadero Metro (Line 6 and 9)
Ponte de Bir-Hakeim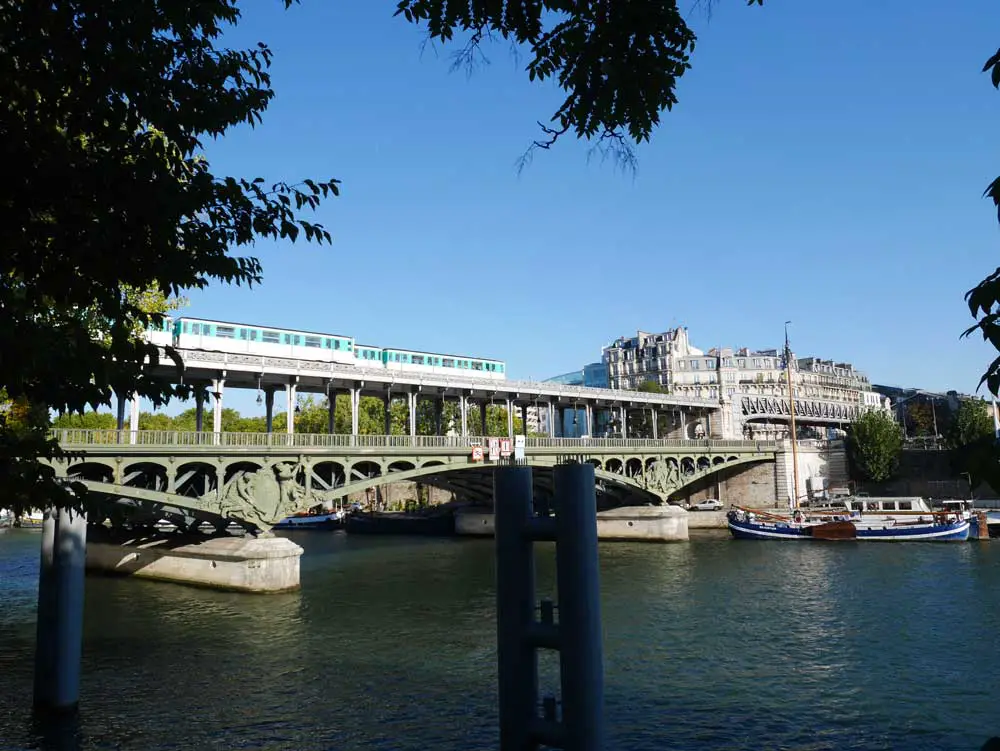 More well known as the bridge in Inception, the Ponte de Bir-Hakeim is a 2 level bridge of steel with a metro track on the top for line 6. This adds to the allure of the early 20th century bridge which is frequently featured in movies.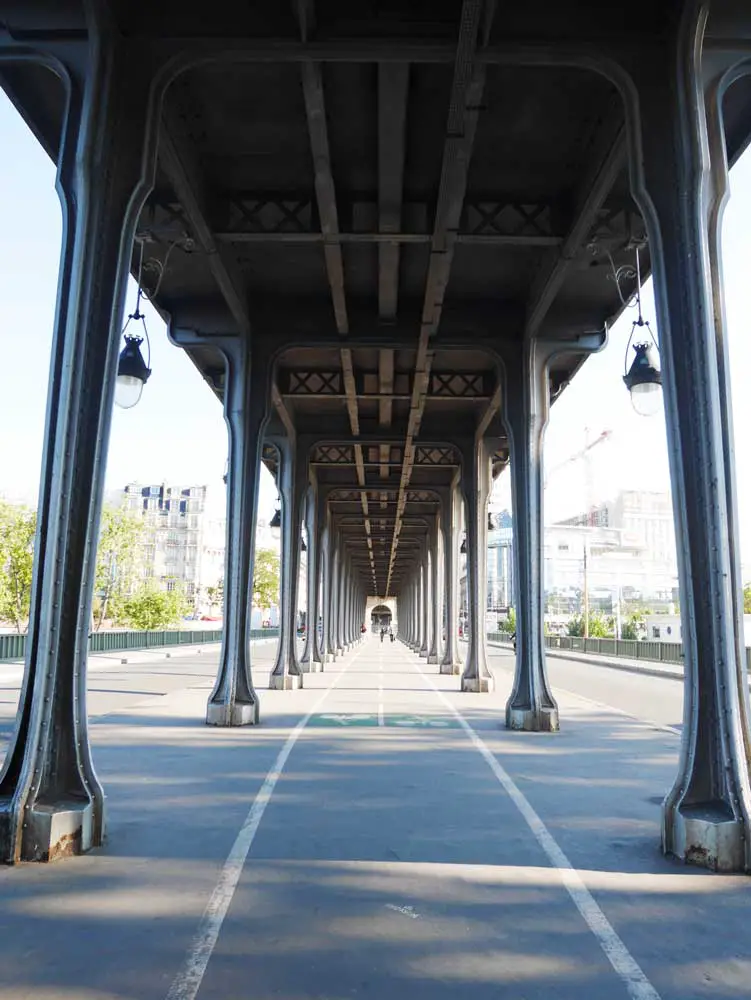 The long walkway in the middle, right beneath the bridge for pedestrians along with the car path either side has a perfect symmetry and makes it the perfect photography spot. It also has a central arch with the 'La France Renaissance' statue, and a path that connects to the Alles des Cygnes, a stripe of island in the middle of Sein with a Statue of Liberty.
Address: Quai de Grenelle, 75015 Paris, France
Nearest station: Gare du Champ de Mars Tour Eiffel or Bir Hakeim Metro (Line 6)
So what are you favourite spots in Paris? Let me know in the comments:
>For more detail on Paris – check out my friend Laura's Paris City Guide.