Spring is nearly among us (don't lose hope on the British weather! It should be getting better any week now that it's April!), I had been craving a pastel-coloured, waist length cardigan for the longest time but never seemed to be able to find it in stores. This year was no difference; however, when browsing through H&M with a friend one day I stumbled across this pretty little number: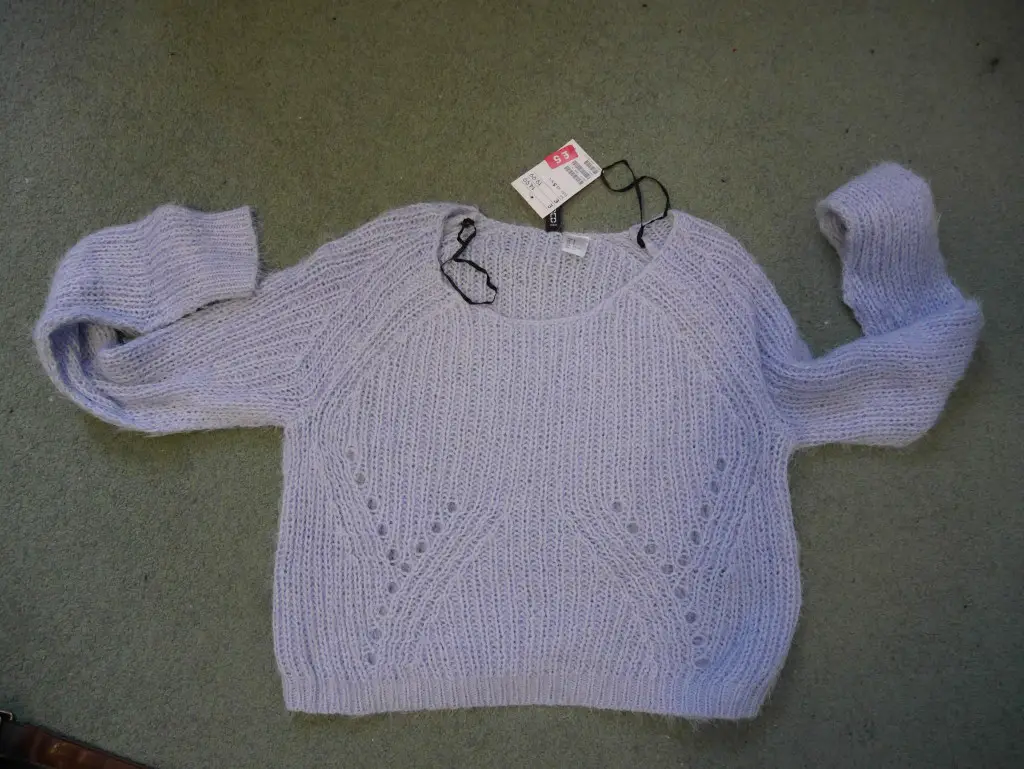 The
colour and length is absolutely perfect
, with the added bonus of it being fluffy and on sale! There is only one glitch: it's a jumper. I had noticed that jumpers seem to dominate the market, with most cardigans either being too expensive, too long, or made out of non-descriptive, styles thin knits. Determined, I went ahead and brought the cardigan and decided that I would take matters into my own hands and turn it into a cardigan.
This jumper -> cardigan project had actually been on my mind for quite a while now, and I think the main reason why I never did it was because I didn't really want to put a scissor on a piece of clothing. It is really the simplest thing in the world to do, as long as you are being careful. It can be done on any old jumpers on whatever fabric, though the method I am about to use is more suited for big knits. No sewing machine is necessary!
What you will need: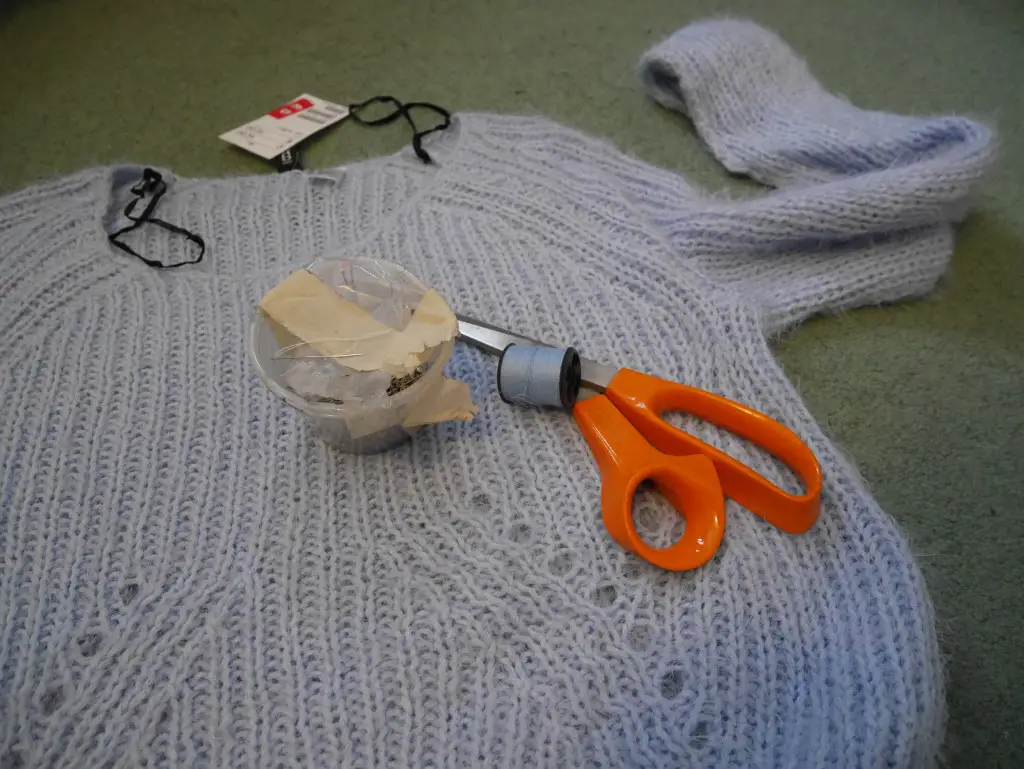 Scissors
Pins
Needle and threads in the same colour as your jumper
1) Find the middle and mark it before cutting
I didn't actually mark it, because the chunky knit style picked it out for me perfectly. If your jumper is thinner I would definitely use a ruler and chalk (or pins) to mark out the line before you cut.
2) Roll it over so the loose end is tucked inside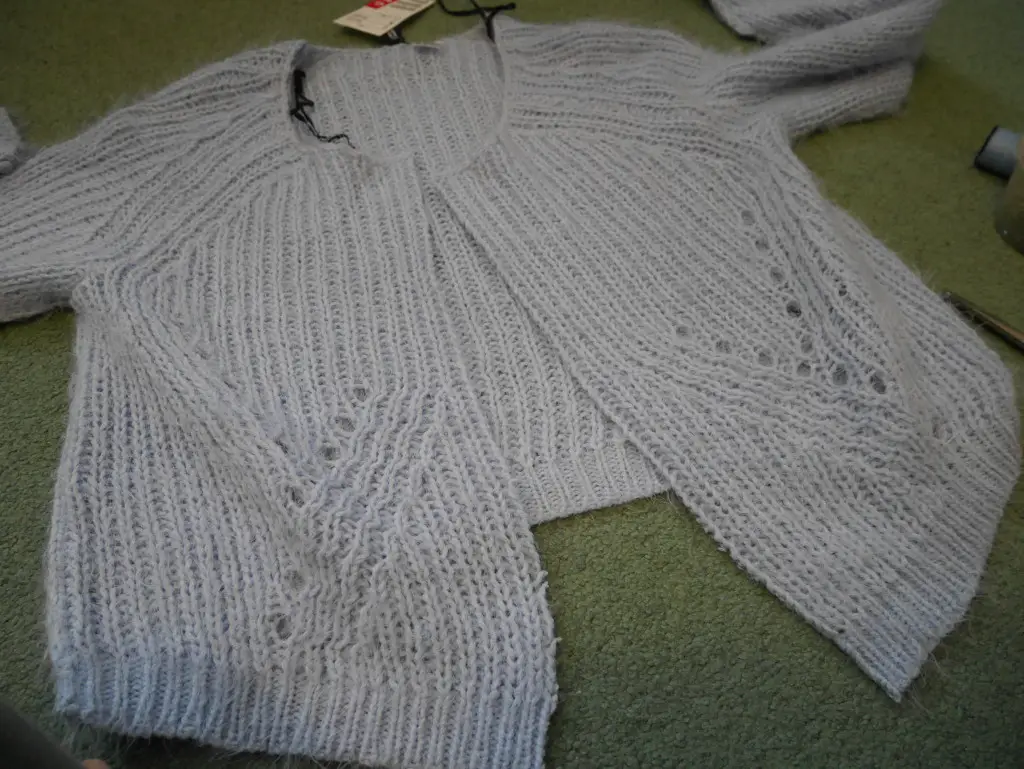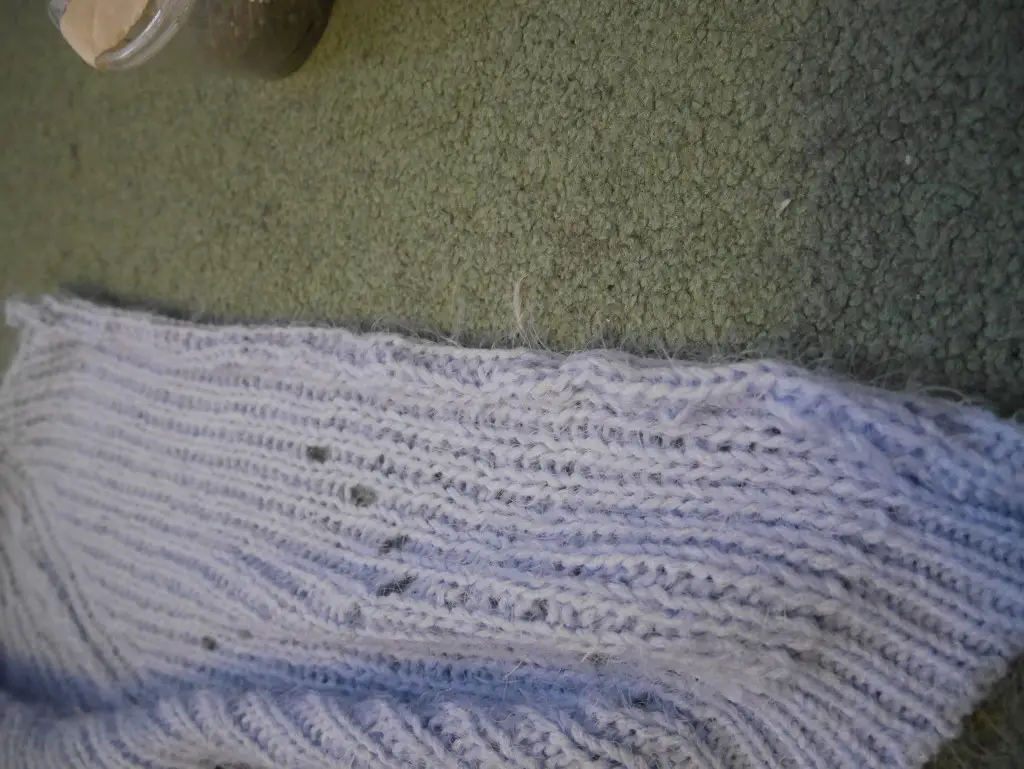 For some of the thicker knits this will look a bit bulky – but personally I think it looks good, like a margin at the edge. Make sure it's rolled twice so the frayed end is completely enclosed to avoid, well, fraying.
3) Use your needle and thread – overlock stitch it.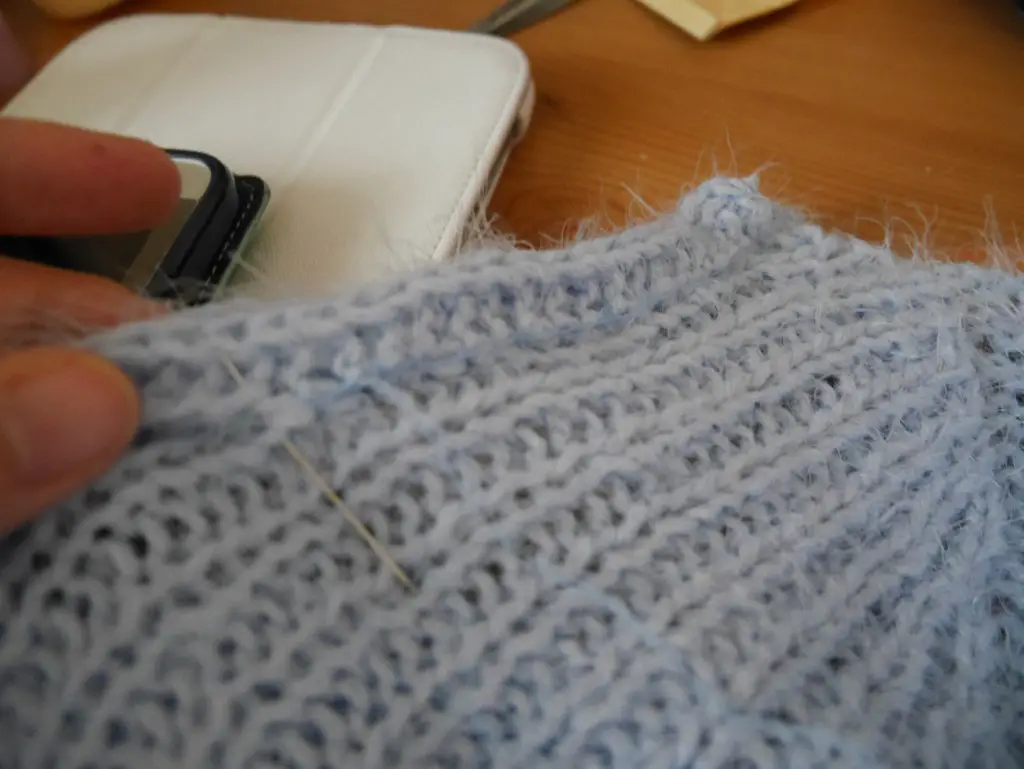 For those of you who don't know what an overlock stitch is, here's a very detailed YouTube video on it
If you are afraid of the thread showing up on the other side, it usually won't. And if you have trouble securing it on one end, try tying a knot in a bit of yarn before proceeding.
If you are wondering how large the spacing should be – keep the width smaller than your littler finger's.
And it's done! Really, it's that simple. The process took no more than an hour for me. This post is just to show that altering your clothes is really that simple and you don't need to be an expert sewing master to do it. You just need to pay attention to the details.
You can add buttons on it so you can fasten it
, I didn't really have any laying around and wasn't up for buying some especially for this 🙂
If you do want to buy a jumper and want to add buttons – you might want to buy a size up as some fabric will go into the margin.
P.S. If you want to do this on a thinly knit fabric, I would recommend using a sewing machine with normal stitches but same folded margins.