Villa Park Resort Maldives review: when lush jungle meets the sea
Villa Park on Sun Island was formerly the Sun Island Resort in the Maldives and one of the larger resort islands in the country. If you're looking for a romantic but active holiday with lush greenery and picture-perfect sea views, Villa Park is the perfect resort. It's also a sustainably minded resort and I honestly would just let the pictures speak for themselves! Here is a comprehensive review from our 3 night stay.
> See here for more Maldives tips and guide
Table of Contents
Villa Park Resort Sun Island Maldives Overview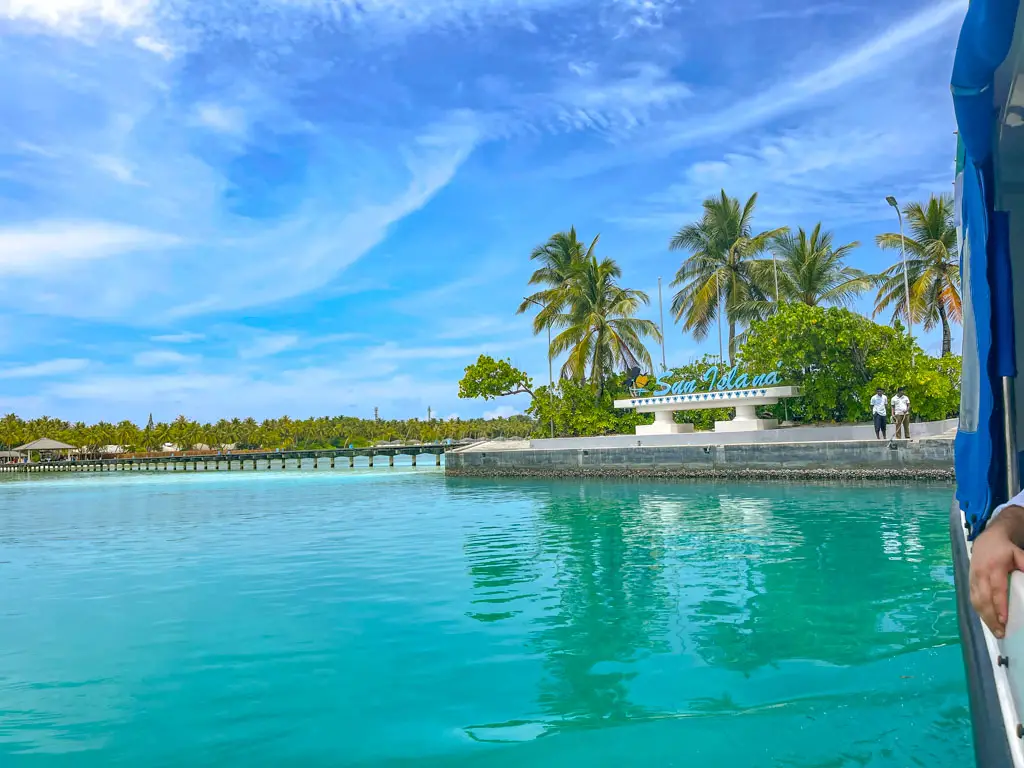 Villa Park Resort is run by Villa Hotels, a family-owned Maldivian brand that focuses on showcasing the beauty of their islands. They have four resorts in total, the others being Villa Nautical, Villa Haven which is coming soon, and Royal Island which we also visited.
It is located in the South Ari Atoll northeast of Male, the capital, and is 1600m x 440m with 5 restaurants, 4 bars, and 462 villas. The island is lush in the center but is also home to a curved sandbank and beautiful beaches. 
Getting to Villa Park Resort Sun Island
Villa Park Resort is in the South Ari Atoll and therefore is not that close to the Male International Airport. The fastest way to get there is to fly to Maamigili local island, which takes 20 minutes and then it is a 15-minute speedboat ride to the resort.
The most stress-free way to head to the resort is to book the transfer with the resort. It includes domestic flights and speedboat transfer with a representative helping you from the moment you reach the counter onwards.

We also got to use the lounge during one of our longer transit, which has snacks, water, juices, and good WiFi. And air conditioning, of course.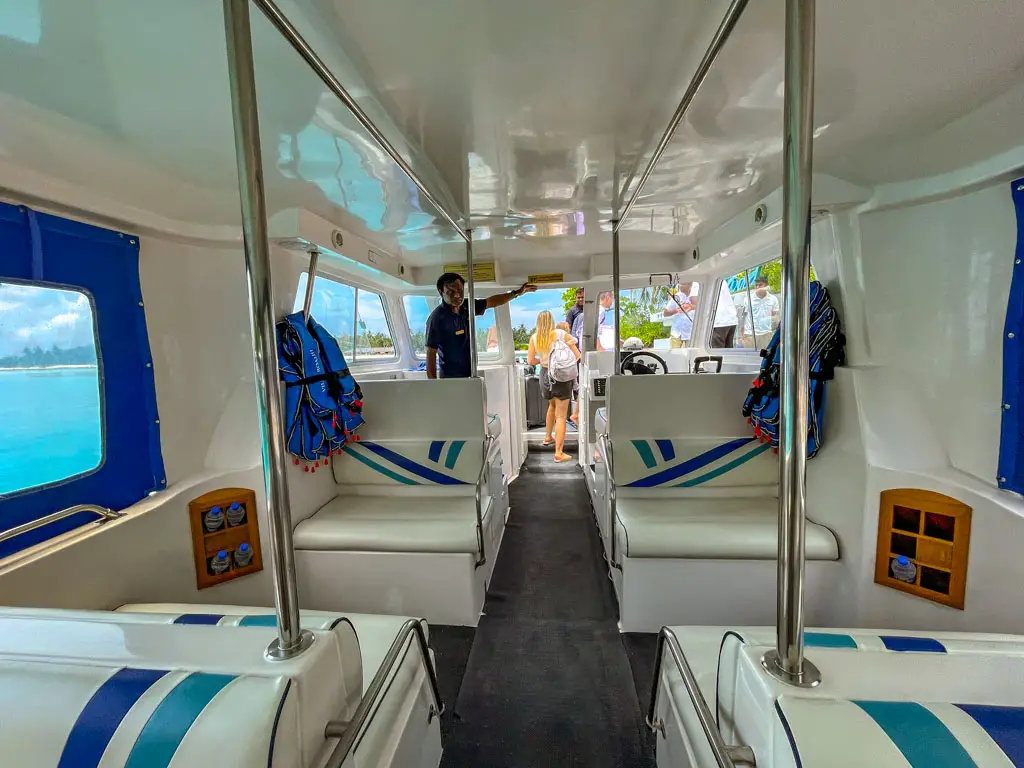 The cost of domestic transit is 400 USD as of May 2023. You can book your own speedboat transfer directly from the airport. But it will be a long ride (~2 hours).
Sustainability in Villa Park Resort Sun Island
All hotels and resorts under Villa Hotels strive to be as eco-friendly as possible. The Villa Park Resort has been awarded the Maldives Leading Green Resort in 2022. Here are some of the measures onsite:
Hydroponic Farm and Farms in Villa Park Resort
Villa Park has its own hydroponic farm as well as regular farm. You can see the green effort at both Green Fingers and Zero Restaurant (more on them in Activities and Facilities), which supplies fresh vegetables and herbs to the restaurants on site.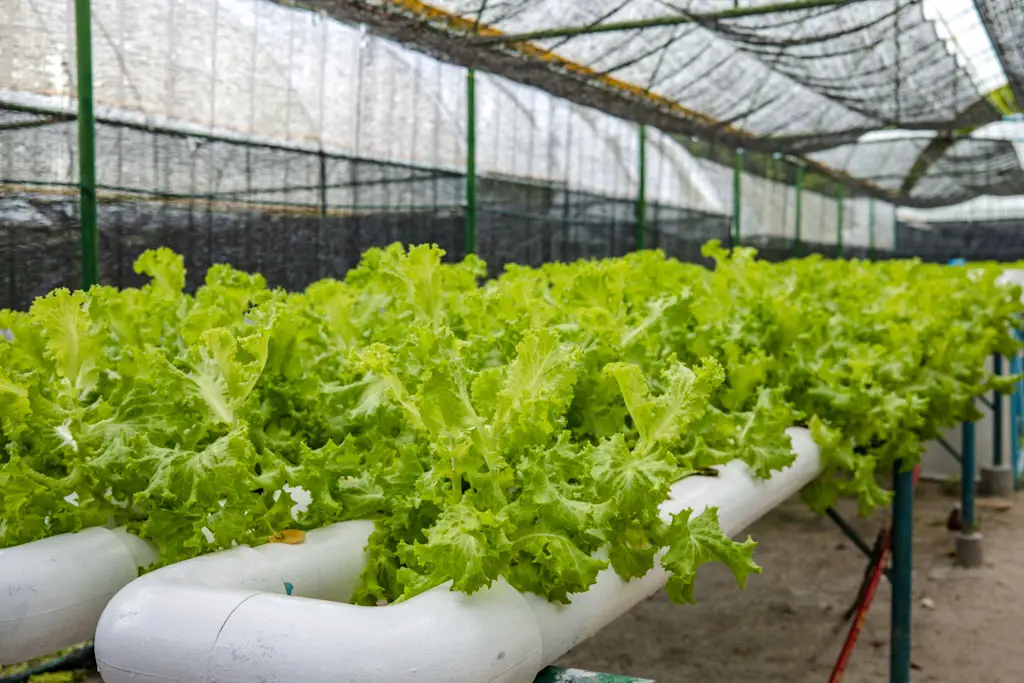 The resort produces twenty thousand coconuts per month on top of other fruits and vegetables, and only organic pesticides are used. 
Sola Panels in Villa Park Resort
Villa Park uses solar panels to provide electricity, generating 3,574 – 4,076 kWh of energy daily using 2,464 marine-grade photovoltaic solar panels.
Self-sufficient Water Production
The resort also harvests and treats rainwater on-site, and provides glass bottled water instead of plastic in rooms and restaurants.
Plastic Recycling
Plastics are donated for recycling in a partnership with Parley for the Oceans – an organization that addresses major threats to our oceans and fights for environmental protection through recycling initiatives and global projects. 
Layout of Villa Park Resort
Villa Park Resort is large, and it took me a little while to understand the layout of the island and where things are. The good news is that there is always something to do. The bad news is that if you feel lazy, you might not venture outside of what's nearby to you.

Here is the layout from north to south:
Arrival Point, Dive Center, and Al Pontile Restaurant
Swimming Pool, Main Restaurant, Lobby, and Shops
Southern Star Restaurant, Green Fingers, Spa, and Watervilla
West: Beach Bars and Watersports center 
Accommodations in Villa Park Resort
There are different types of villas available in the Villa Park Resort for all budgets and preference. The rooms are cleaned twice a day making sure that it's never sandy for long.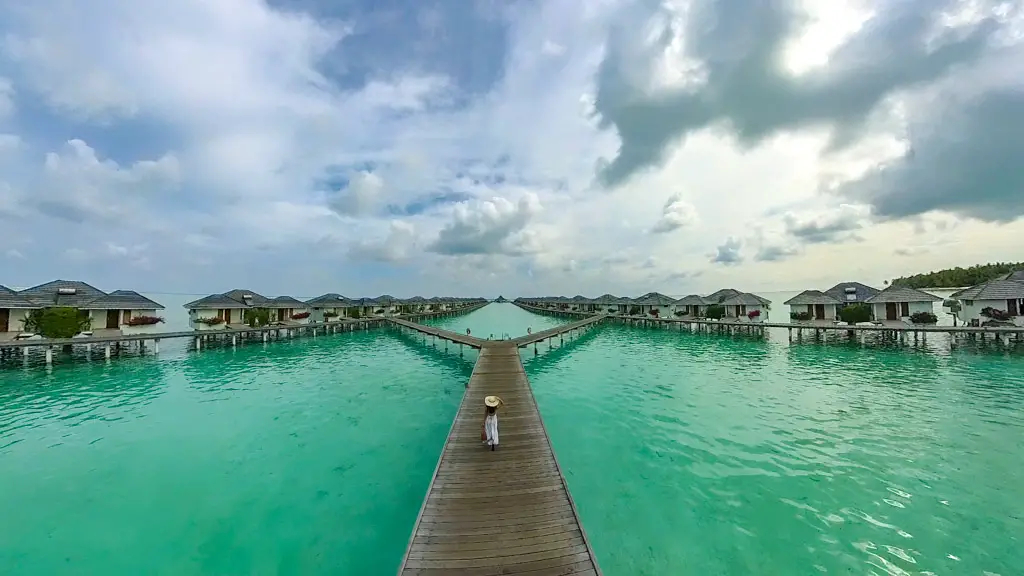 We stayed at the Beach Pool Villa which has a private veranda and swimming pool facing the sea. There are four types of major accommodations with slight difference:
Overwater Villa in Villa Park Resort
The overwater villas are spread in a fan shape on the southern end of the island with three types:
2-bedroom overwater villa
Sunset watervilla
Watervilla – which is the same as sunset watervillas but just doesn't have sunset view.
There are no watervillas with pool, but the 2-bedroom one does have a whirlpool. 
Beach Villa With a Pool
The beach villas are generally on the east side of the island facing north and south as well. Our villa are on the south coast and these are all newly renovated with vibrant and colourful accent. It's very spacious with direct beach access.
2-bedroom beach pool villa
Deluxe beach pool villa
Beach pool villa
Beach villa with whirlpool (so no swimming pool)
The beach is accessible by all so there might be people walking by or swimming in front. But we never have any problem with passers by. The water is quite shallow all the way so it's good for a dip or a walk, but not much to see if snorkelling.
Beach Villa
The beach villas are smaller than the ones with pool but still have direct beach access.
Lagoon beach villa
Sunset beach villa
2-bedroom family beach villa
Deluxe beach villa
Beach villa
The beach villa is the smallest and doesn't have a big seating area like the others.
Sun Villa
The Sun Villa is away from the beach but in the lush greeneries of the island. The bathroom is partially outdoor with a bathtub.
Restaurants on Villa Park Sun Island
Having visited local islands in Maldives before, I know that food isn't really that good. But that doesn't apply when you're in resorts! Villa Park Resort has 5 restaurants covering all types of cuisine. Two of them are the buffet restaurants for all guests: Maaniya and Southern Star, which serves all types of food.
We tried all of them during our stay and here is my report:
ZERO Restaurant
The coolest part of the experience is that you can go to the hydroponic farm to learn about the farming effects and also pick some vegetables for the salad. I cut some peppermint and lettuce on the tour and we also saw rosemary, sweet basil, and the Maldivian chili!
The menu features mostly Asian cuisine and we tried the seared tuna salad, deep fried banana blossom, seafood, and a make-your-own salad from leaves we picked and their selection.
Opening times: 11:00 – 21:00
Cost: starters around 26 USD, mains 66 USD+
Al Pontile Restaurant
If you want to go for a romantic night out, Al Pontile is the Italian restaurant by the pier with a beautiful setting. It has lights that attract lots of sea life and it's basically like an aquarium. We saw schools of fishes, nurse sharks, and sting rays during our dinner!
The food is also fantastic. We ordered through their recommended sets with appetisers, main, side, and dessert each. 
Both the pasta and pizza are great and the portion sizes are generous. And the service was excellent.
Opening times: 11:00 – 23:00
Cost: between 10-24 USD per dish, desserts are cheaper.
Sun Star Thai Restaurant
The Sun Star Thai Restaurant is at the tip of the watervillas pier, serving very authentic Thai food. It is not as romantic a set up as Al Pontile but it is a nice walk on the wooden bridges if you aren't staying on the overwater villa.
We had the Tom Yum soup for starter and they made it less spicy for me. For main, we shared the green curry and beef satay, both very delicious.
Opening times: 11:00 – 22:00
Cost: dishes 17-44 USD, with seafood shared mains around 83 USD. Our 2 soups 2 mains were 123.01 USD.
Teppanyaki Restaurant
The Teppanyaki Restaurant isn't technically a restaurant on its on. It's a little area right outside Southern Star Restaurant where the buffet meals are served. There are only around 8 seats, so booking is required.
It's as much of a show as it is dinner – as those who have been to a Teppanyaki restaurant would know! We had stir-fried vegetables, fried rice, scallops, shrimps, and diced beef, and it was delicious. It's not comparable to Japan or Taiwan standard, but this is the Maldives!
Opening times: 11:00 – 23:00
Southern Star Restaurant
As our room is closer to the Southern Star Restaurant, we had our breakfast, lunch, and dinner there. It's a buffet style with a table for appetizers, an Asian (mostly Indian) main, a Western main, fruit table, and a dessert table.
There's also a live cooking station which is also the egg station in the morning and serves things like noodles or grill for lunch and dinner.
Floating Breakfast
You can order floating breakfast for your room if you have a private pool! They come to your room to set up and it's a very comprehensive and delicious set!
Because it started to rain, we had to take it back in the room to eat but the heart shape floating tray is a bonus!
Activities and Facilities on Villa Park Sun Island
The perk of being on Villa Park and Sun Island is that there is plenty to do without getting off the island. We tried to do as many activities as we can:
Araamu Spa
If you're looking to relax and unwind, then Araamu Spa is perfect. Villa Park has created a Balinese oasis that invokes an inner peace on the island. The name means blissful state of total relaxation in Dhivehi, and they have a range of treatments available.
We were greeted with a drink to cool down and cold towels, too. They have a consultation form where you can put down your preference and what is bothering you. We then changed into robes and headed to our treatment area, which is outdoor but fairly cool.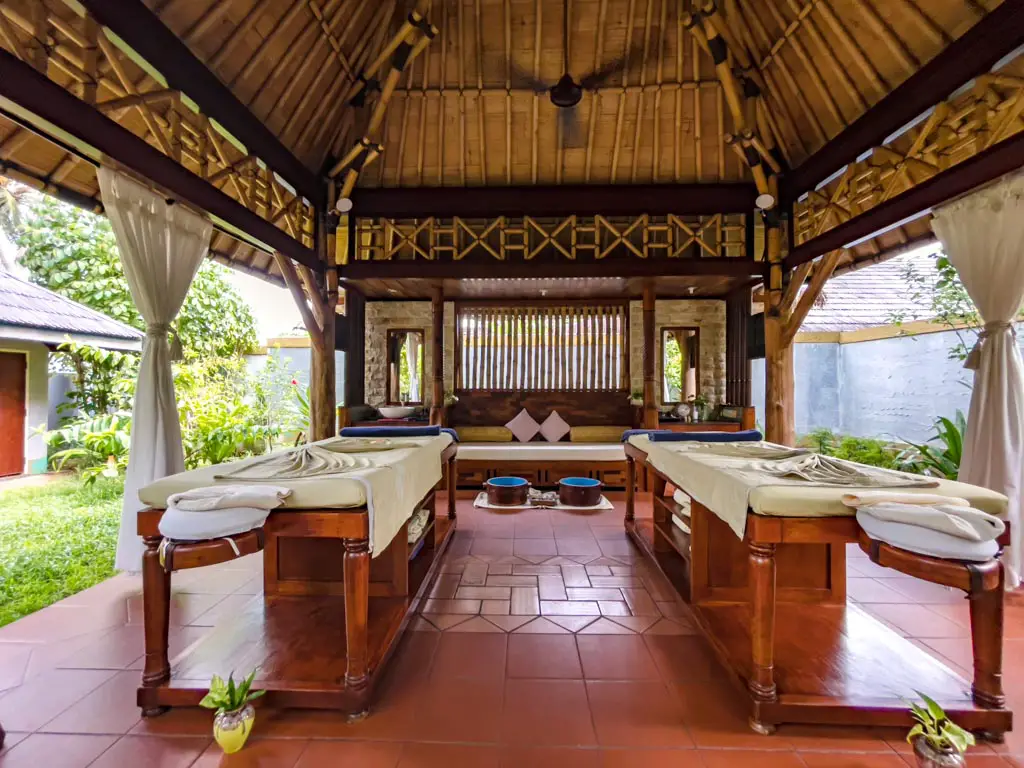 Opening times: 9:00 – 20:00 (last treatment at 19:00)
Green Fingers
If you like plants or just want to be in lush surroundings, then don't miss Green Fingers! It's across from the Southern Star Restaurant and offer free gardening class on how to recycle plastic bottles as planters.

There are so many greeneries and blooming plants and shaded branches. And if you fancy a health walk, there is a Chinese acupressure stone pathway!
If you have opt for a picnic excursion, you can also harvest some fruits here. We saw a lot of passion fruit and also gourds (not for picnic though)!
Tree Planting
A worthwhile and cute gesture you can do while on holiday in the Maldives is to plant a coconut tree! It costs 10 USD and you can plant it by the side of Green Fingers. It's a fun activity for couples and families. We named our Coco – see if you can spot it if you visit!
Eastern tip Sand Bank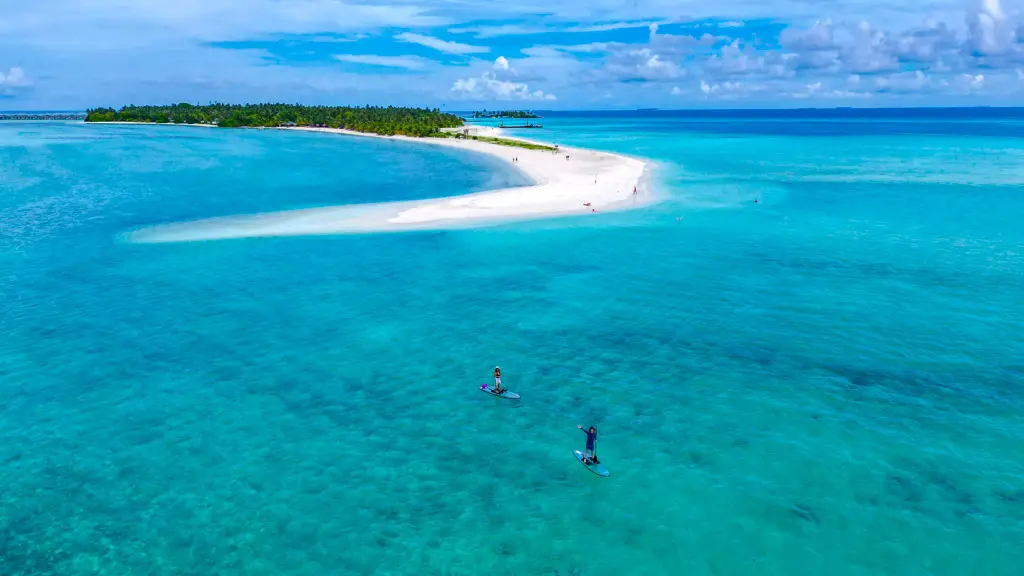 Villa Resorts has a gorgeous sank bank on the eastern tip of the island which is the picture perfect spot to be! There is no shade and strong currents in deep water, so you must be careful.
Excursions from Villa Park
The resort offers a plethora of excursions and it's best to talk to the activities director on arrival to figure out what you want to do. What's available is also dependent on the weather condition and the season, and there is also a dive center. We did two excursions from Villa Park during our stay:
Sunset Dolphin Cruise
A great choice for a romantic evening is a sunset dolphin cruise. It lasts for two hours on a speedboat where we chase around a popular dolphin hang out to find them.
In general, it's fairly likely you'll spot them because dolphins are friendly with humans and love to chase the waves caused by speedboats.
Included in the excursion are snacks, juices, and wine. Coupled with the sunset views, it makes for a lovely evening out at the sea event without the dolphins.
Whaleshark snorkelling
The South Ari Atoll is also close to whaleshark hangouts, but sighting are not guaranteed. We spent around 2 hours looking for them but we didn't spot any. So this is something to be mindful of when booking excursions, too. As it's nature and you can't control whether you see them!
Watersports in Villa Park
The watersports center is on the eastern tip of the island close to the sandbank. There are plenty of watersports equipment for rent there from the most popular jet ski to the more obscure sea bob. For more photogenic trips, there are clear SUP and kayak!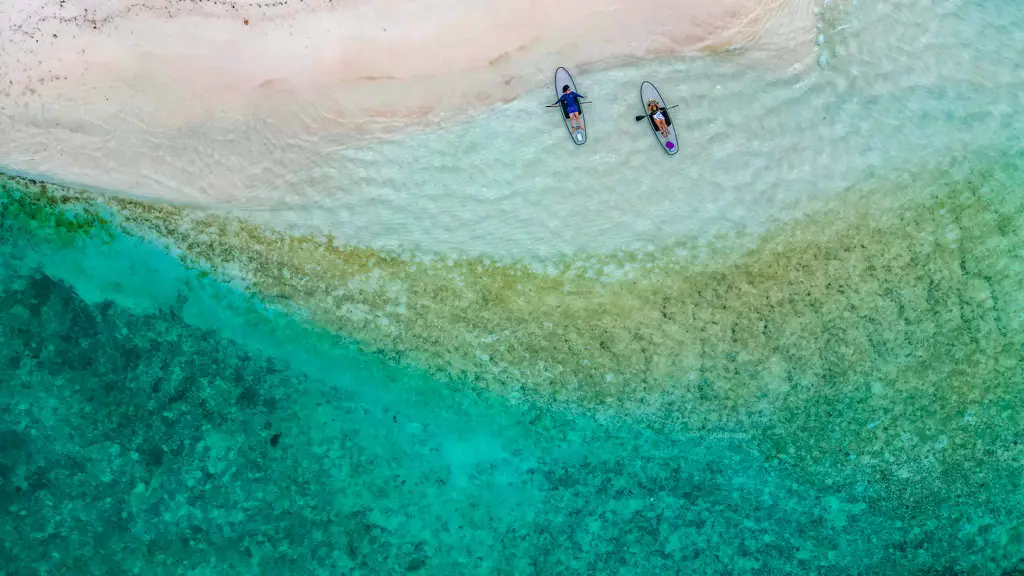 Rental prices are listed in their brochure. It's not very busy but if you're interested, I'd recommend you to reserve. 
Snorkeling in Villa Park
The best place to snorkel in Villa Park is by the Al Pontile Restaurant, where you can often see nurse sharks and sting rays passing by.
If you prefer to see them, there is Shark feeding every night.
Summary of Villa Park Sun Island

Overall, I think the beach villa with private pool is a stunning place for a romantic holiday or family trip. There is plenty to do on the island and also dining options. If you want sun, sand, beach but also lush greeneries and seeing iconic sea life in Maldives, it is perfect.
That said, if you want a cozier vibe, check out Royal Island instead.