Last updated on August 23rd, 2022 at 02:43 pm
Wyndham Grand Phuket Kalim Bay Resort is perched on the eastern coastline of Phuket overlooking Patong Beach from across the bay. Not only is the sprawling resort home to pool villas and stunning views, but they are also making every effort to create a more sustainable stay for their guests. Here is a review of my stay and a behind-the-scene of Wyndham's green initiatives at this resort. 
Note: my stay at Wyndham Grand Phuket Kalim Bay was hosted but all opinions are my own.
Wyndham Grand Phuket Kalim Bay Sustainability Measures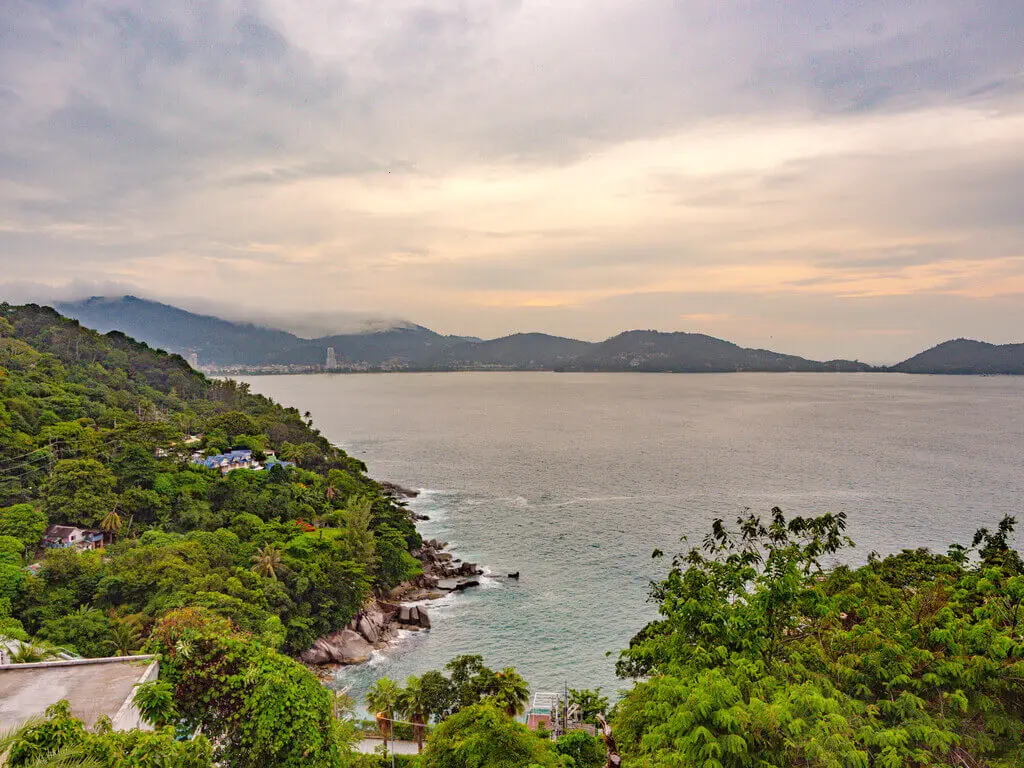 Every step matters when it comes to sustainability. The Wyndham Grand Phuket Kalim Bay has achieved the Silver level of the Green Hotel Thailand Award, valid until 2024. They have also reached level 2 within the Wyndham Green Certification Level and are working on reaching level 3.
Here is a closer look below the surface at what the hotel has been doing to make it more eco friendly:
Reduce water usage
Phuket is prone to drought between October and April. The resort gets its water from the dams on the mountain and in an effort to conserve water, a special aerator is installed in the sink taps. Instead of 5L of water per minute, it reduces water consumption to 1.9L per minute.
Recycling around the resort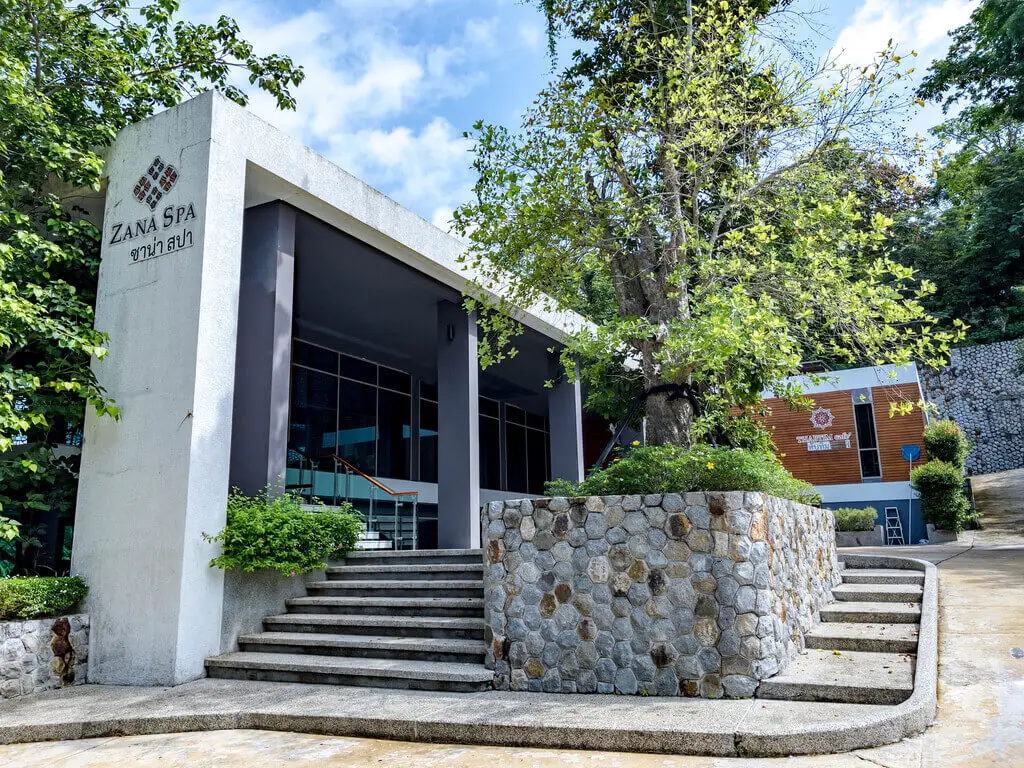 To encourage the staff to recycle, they are incentivised by using the money from seeking recycled items – paper, glass, metal, and plastic – to upgrade the employee cafeteria. The latest additions include TVs and microwaves.
There are collection points for the employees with monthly pick up from the recycling company.
How Wyndham Grand Phuket Kalim Bay Minimise Waste
HandiGo App
The hotel app is a replacement for all the menus and guides the resort used. It saves printing whenever there's new information for a big resort and allows instantaneous updates across the board.
Guests can download it during the check in service and use it to order room service, make bookings for the spa, and request items.
We ordered room service using the app and got a confirmation call immediately, which was very convenient.
Wooden Keycard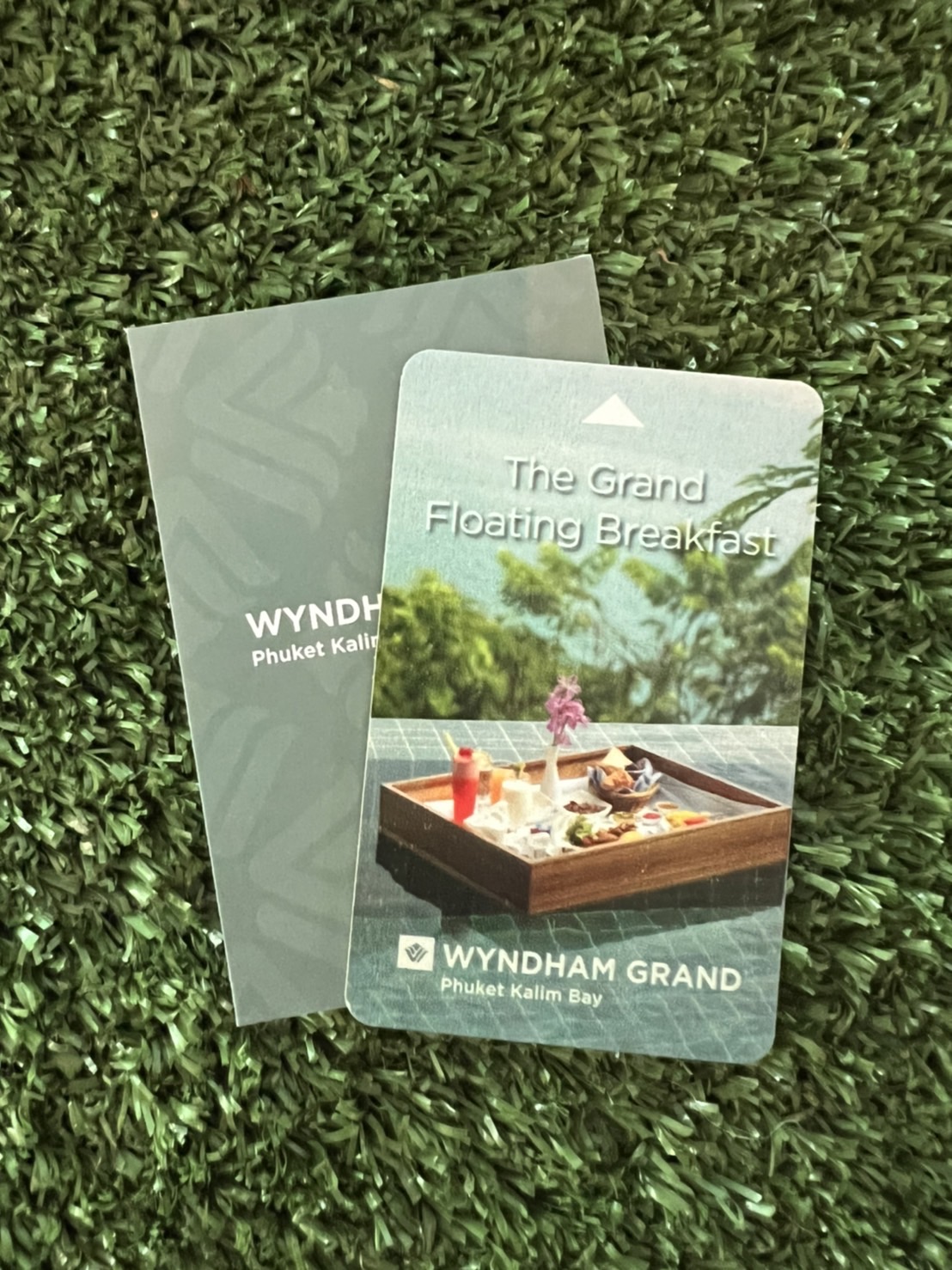 The resort is now implementing wooden keycards for guests to eliminate even more plastic waste!
Garden foliages recycling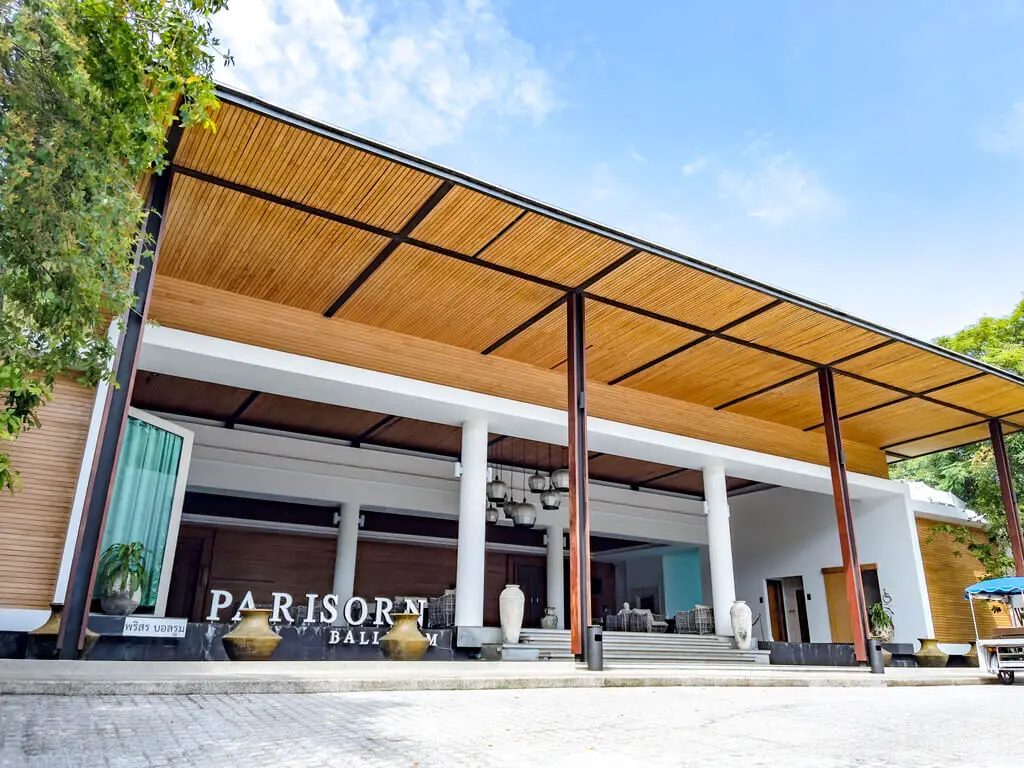 This initiative was suggested by the gardeners. First, the bags used to collect are now a reusable green liner, and the foliages collected are used for a compost system.
Herb Garden
They also have a herb garden by the ballroom, which is being prepped to replant lemongrass and pineapple heads.
A Green Welcome Drink
The resort's signature, and also their welcome drink is a Bamboo Booster served in bamboo cups. It's a refreshing pineapple-based drink that makes for an excellent welcome and can be ordered for room service or at the restaurant.
Bamboo and green decor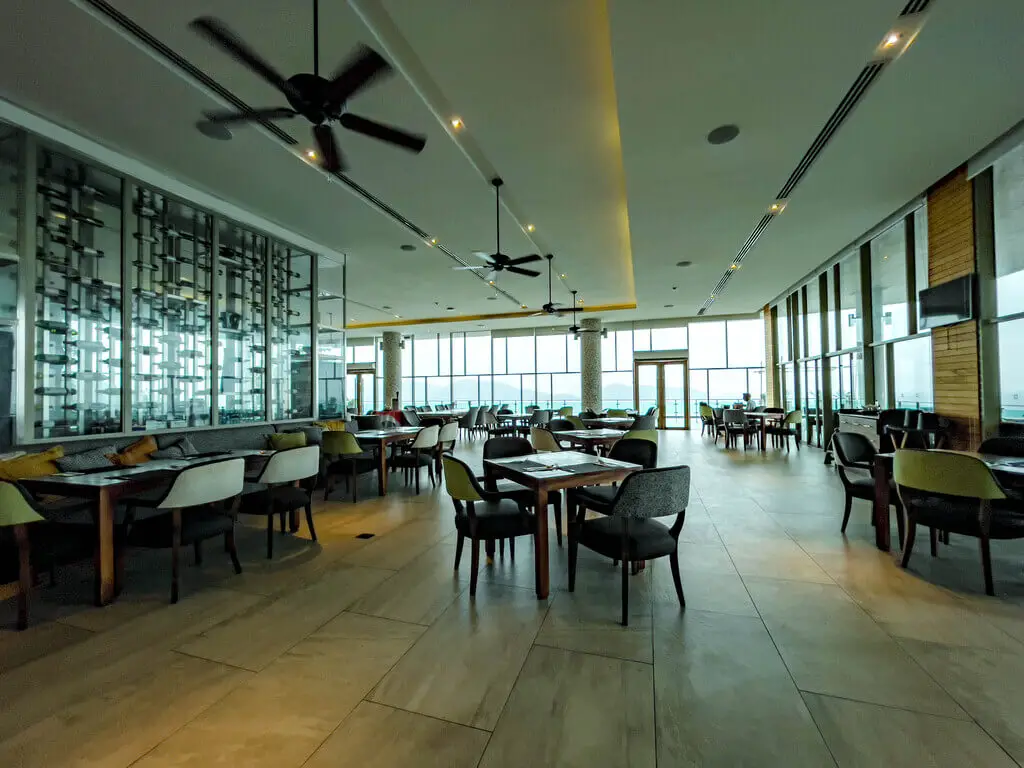 To make the decorations more eco-friendly, cutleries, ashtrays, and napkin holders are now made of bamboo instead of single used plastic or plastic versions.
All the decorations in the resort are made from natural ingredients and seasonal products as much as possible.
The resort also uses paper straws and uses no ballon unless guests request.
Working with community
Save the Tapir
Wyndham Grand Phuket supports Save the Tapir, an endangered southern Thailand species similar to a pig but with a curved, long snout. They host events, sell T-shirts, and collect donations for the Seub Nakhasathien foundation. 
Team activities for the environment
The staff at Wyndham Grand Phuket participate in various environmental activities:
Beach clean up
Mangrove clean up
Charity run
Walk to work day
Annual Earth hour – which is different every year such as yoga by candlelight 
Wyndham Grand Phuket Kalim Bay rooms and facilities
Pool Villa
A pool villa with a spectacular sea view set in nature is a dream holiday for many and it's exactly what the rooms at Wyndham Grand Phuket are like.
The villas are spacious with a kitchen/work area, bedroom, living room, balcony, and the largest bathroom I've ever seen. There is a shower and a bathtub, plus two sinks.
Both the bathroom and the balcony have access to the private pool, which has the most therapeutic night light.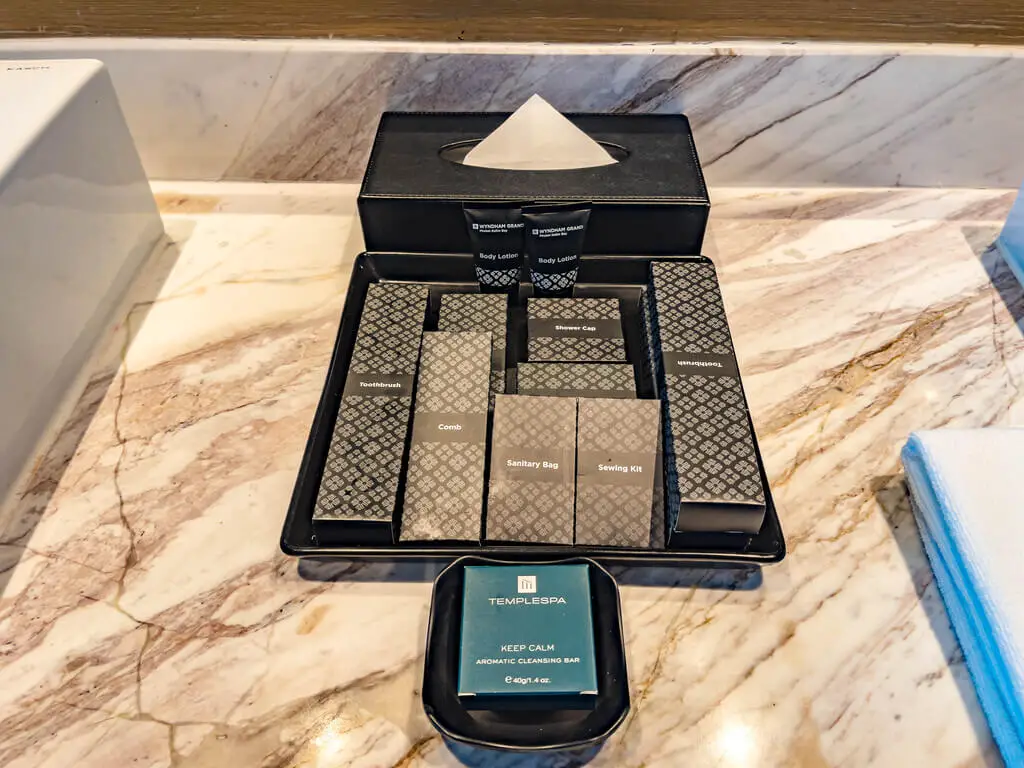 There are two TVs that are linked together, one in front of the bed and the other in the living room. It doesn't have smart apps but it has screen share or HDMI cable connectivity.
Another thing I love is the labelled master switches by the bedside. It controls all of the lighting and makes it quick and easy to turn them on and off.
Main swimming pool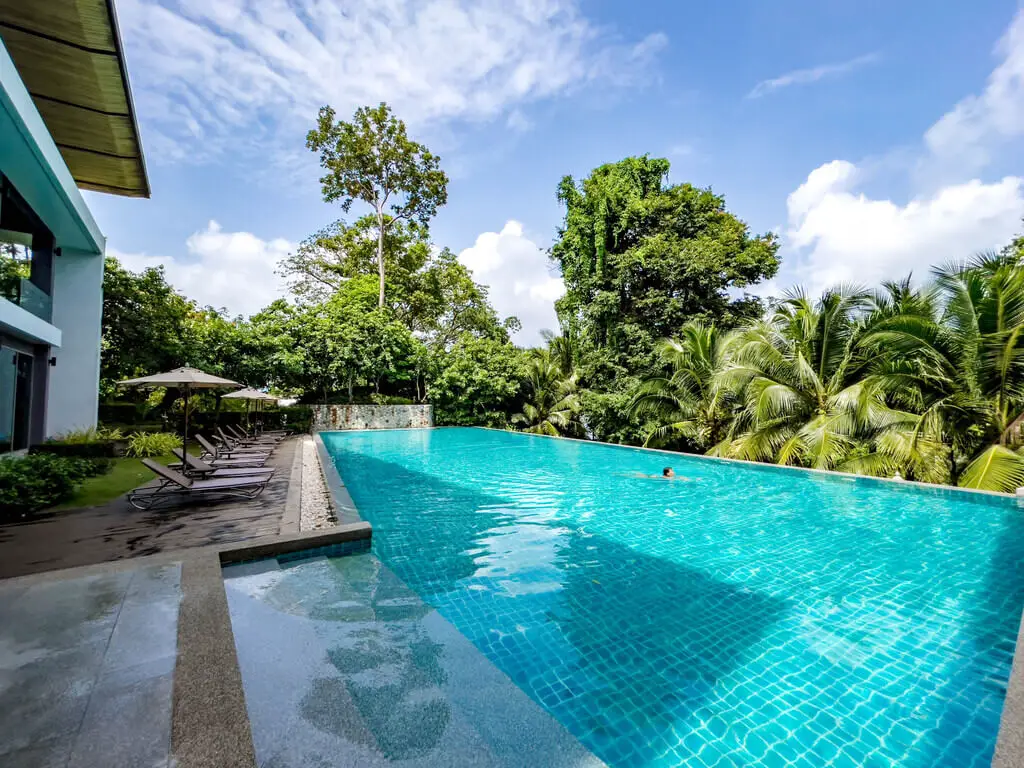 The main swimming pool is located near the spa. It's an alternative for those who might want to swim laps as opposed to the smaller pool at the pool villa.
The Deck infinity pool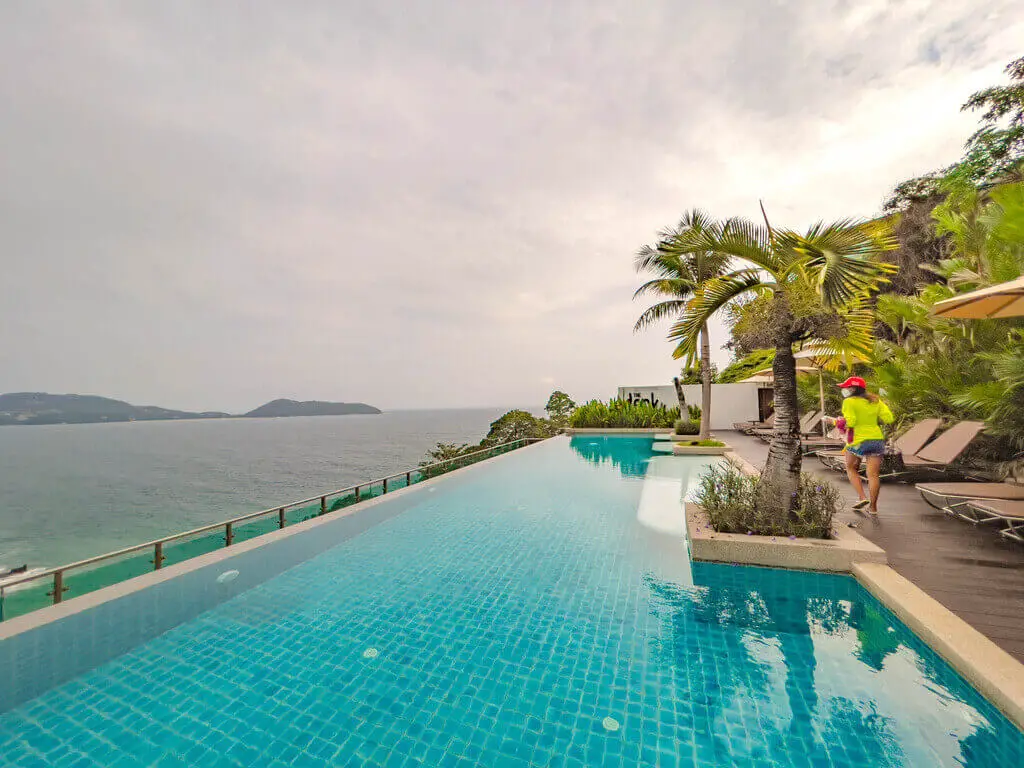 For a more photogenic pool aside from the private pool, head left from the lobby to between block D and C to the Deck Infinity Pool.
There are already beach towels and also a poolside cafe, and a great view of Patong Beach.
Gym
Also under the spa by the main swimming pool is the resort's gym. It has a good set of weight and other basic gym equipment for a holiday workout.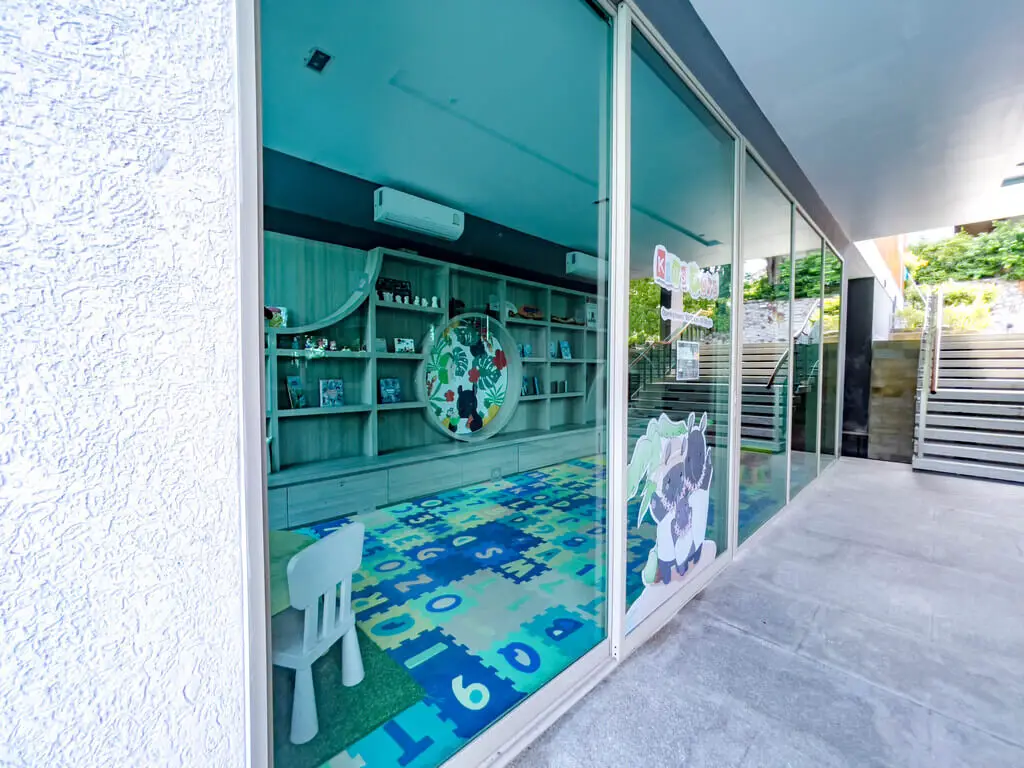 There is also a cafe and the kids zone by the gum and pool!
Restaurants at Wyndham Grand Phuket Kalim Bay
If you visit in the rainy season like me, fear not, there are plenty of great dining options within the resort.
Latitude 98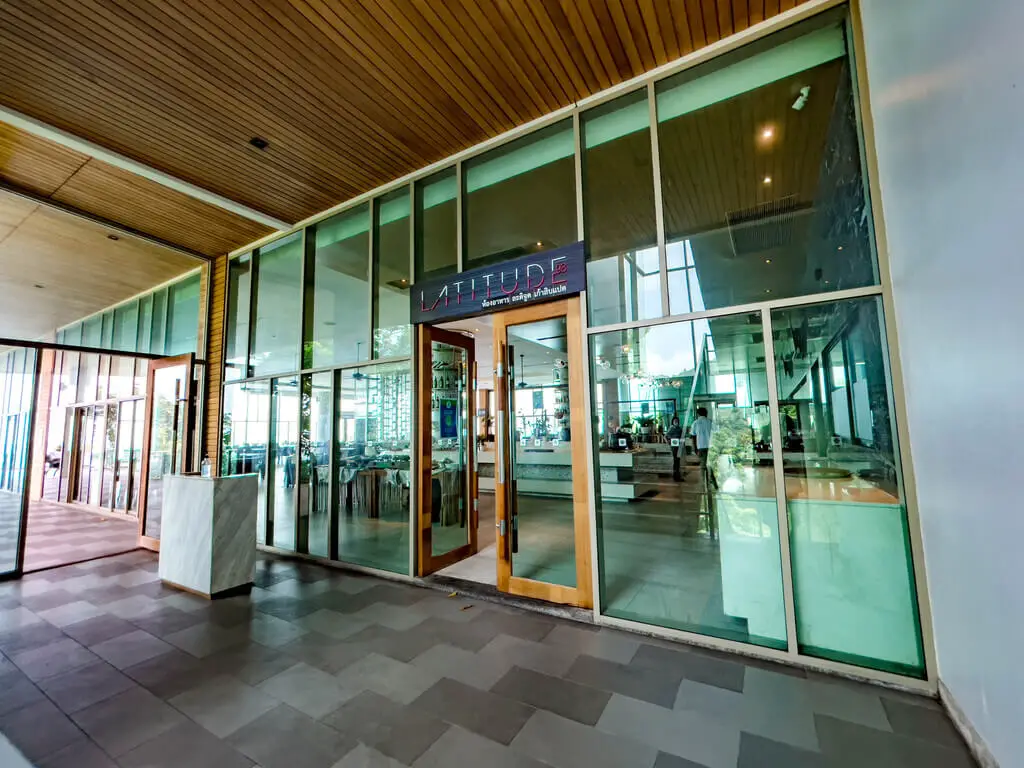 The Latitude 98 is the main restaurant of Wyndham Grand Phuket with a wrap-around balcony that offers outdoor seating. The resort offers a romantic balcony setting as well for couples.
Breakfast
Their buffet breakfast spread is comprehensive from eggs stand and noodle stand to cold cuts and cooked food.
There's a good balance of western and eastern food, and plenty of fresh juices and pastries. You can easily eat enough for lunch here.
Dinner
The Latitude also serves quality Italian food. The set 4-course meal was delicious. We had the mozzarella starter which was seasoned to perfection.
Mains were the most tender chicken breast or seafood alongside Thai sauces and a good portion of roasted vegetables.
Dessert was tiramisu, which rounds off the meal on a delightful sweet note.
Infiniti Lobby Bar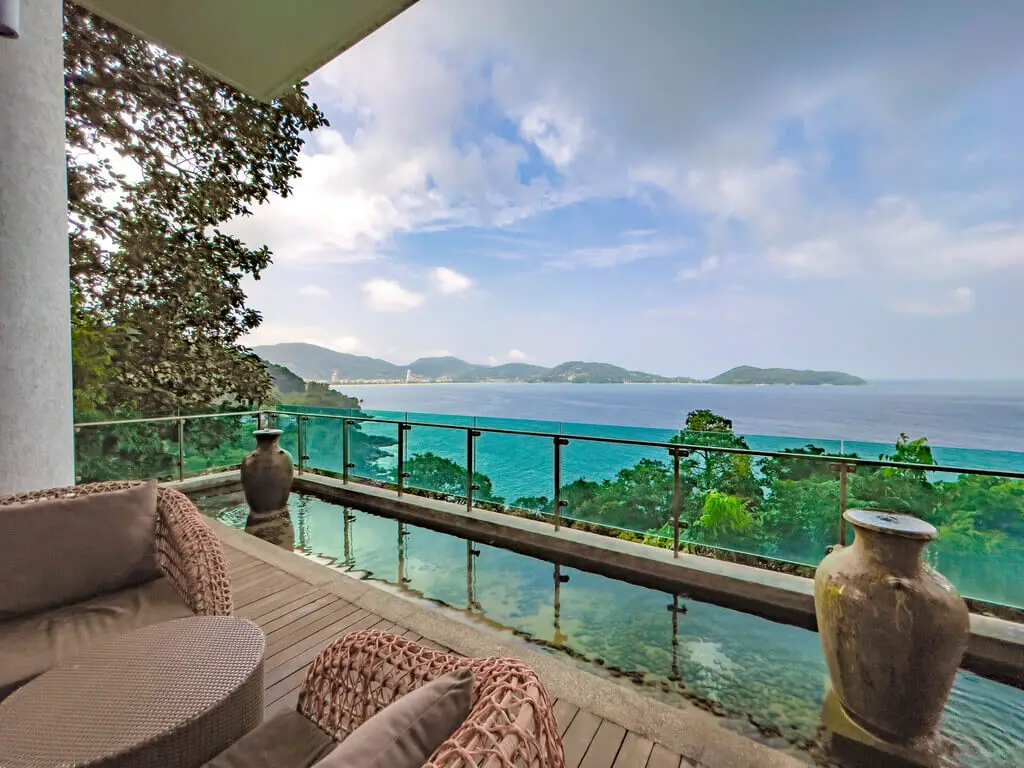 Although we're unlucky with the rainy weather, it was still lovely to sit at the bar across from the lobby and admire the view. They have special sunset drinks there and it's worth booking early for a good spot.
Floating Breakfast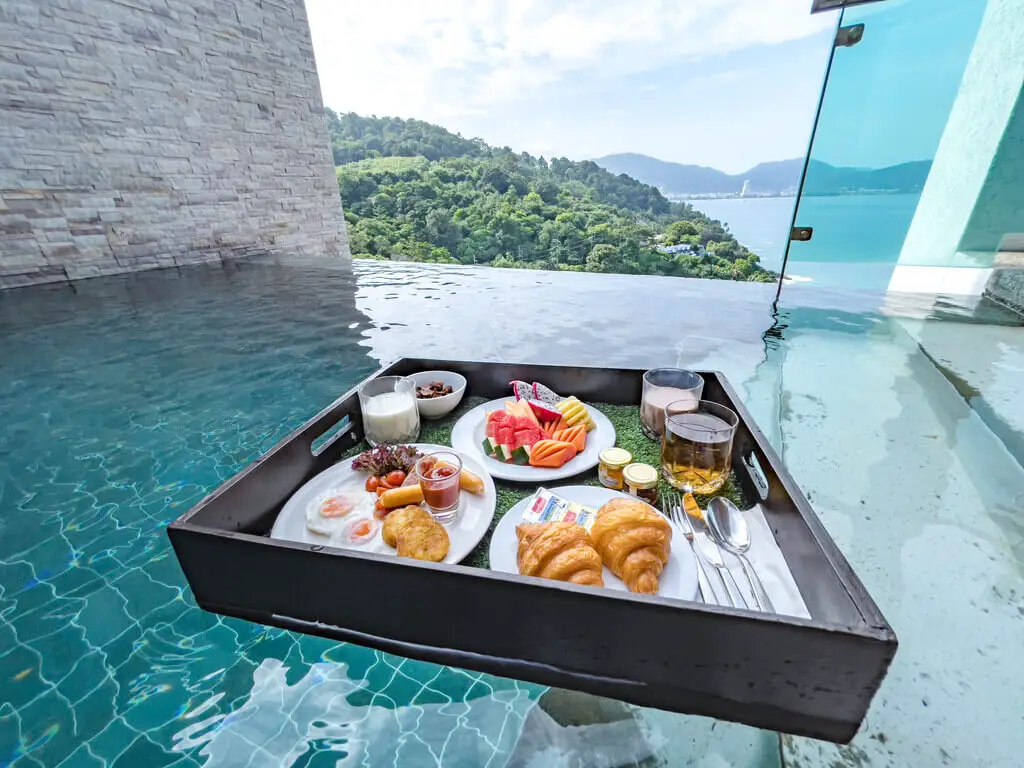 What else completes a stay at a pool villa? The answer is floating breakfast! The resort offers Asian, American, and Continental set that are delivered to the room. While the tray looks heavy, fear not, they do float. And you can always eat it back in the living room after your photos.
Room service
The room service menu at Grand Phuket Wyndham might not be the most varied but it's definitely tasty and affordable. A burger is less than 400 baht and a club sandwich that kept me very full was even cheaper.
Activities at Wyndham Grand Phuket Kalim Bay
There are quite a few activities to keep you occupied at the resort and they can organise tours for you, too, through an operator that does not engage in unethical tours such as Tiger Kingdom or elephant riding. I would highly recommend their cooking class as a lunch and culture learning combo:
Cooking class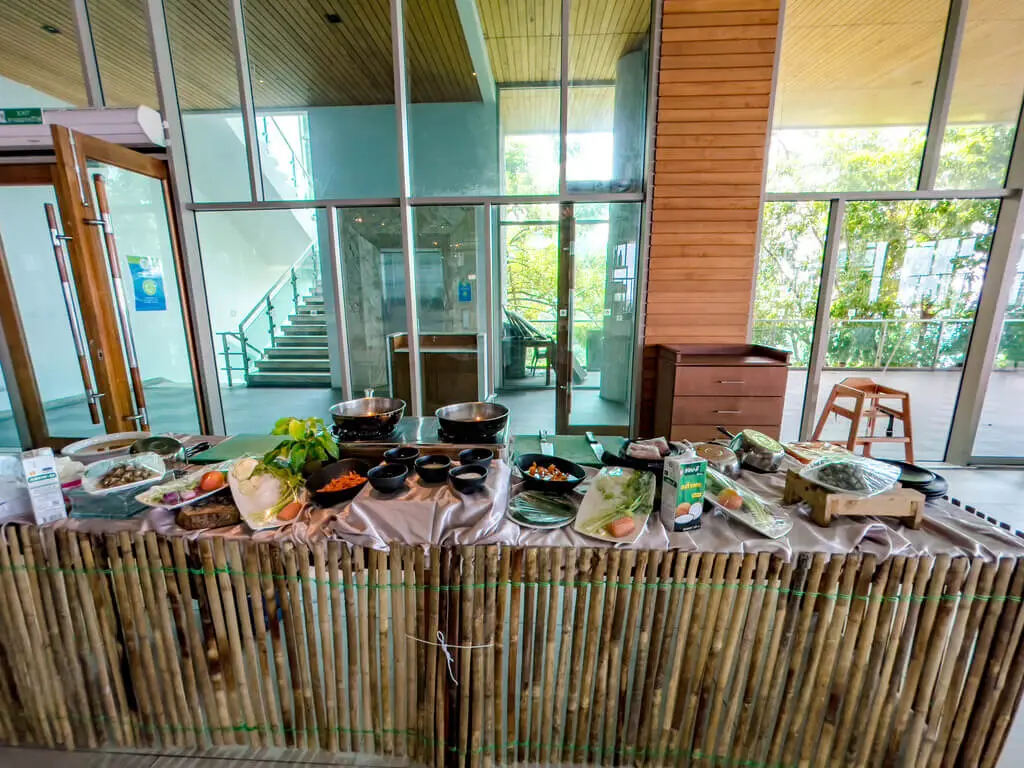 The 4-course menu for the cooking class at Wyndham Grand Phuket is carefully picked to reflect the culture of Phuket and the essence of Thai cuisine. The menu lists all the ingredients and the dishes' names, and the chefs are there to guide and help.
We were given paper chef's hats too which made it more fun!
The first course was deep fried spring rolls, then a delightful shrimp salad with the local Thai sauce. The main course is a Phuketian pineapple red curry that was interesting and easy to make, and also super delicious.
To round it all off was a coconut milk sago dessert.
Other activities that I didn't have a chance to experience include:
Vegetable carving
Cocktail classes
Yoga classes