One of my favourite things to do on my travels is to try the local cuisine, so much so that I always try to join a food tour or a cooking class. Being at home for so long makes me long for travel but that's not always possible. Ifr you want a taste of your favourite country at home and not at a restaurant, here are some great recipes that I found and tried myself.

Note: if you are from Hong Kong, I would also list where I buy the ingredients etc from
Thailand
Thai Milk Tea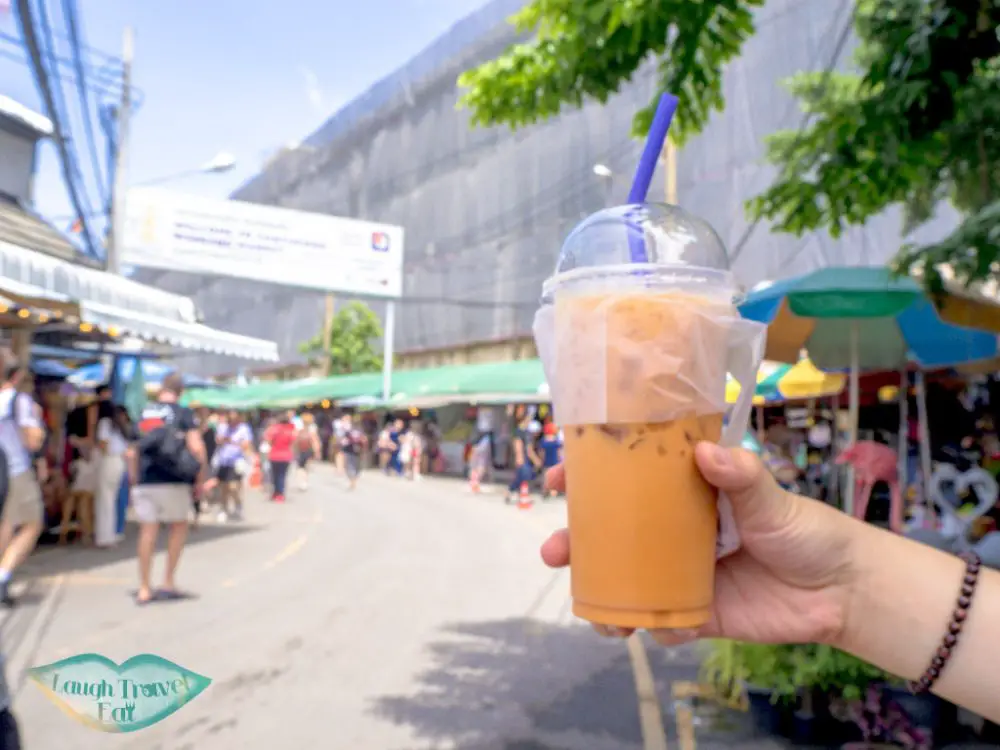 Arguably a very easy choice, but the essential ingredient for Thai milk tea is the tea leaves themselves. The best brand is ChaTraMue – the tea mix is a fine ground with vanilla scent and brews a tea that's dark orange to red hue in colour.
The next and second important step is to add sweetened milk. I use condensed milk or sweetened milk from the Carnation brand. You can add however much you like depending on how sweet you like. But if it's not sweet, then it doesn't taste like Thai Tea.
If you prefer more adult beverage, these cocktails are easy to made from home.
Tip: I use a French Press to brew the tea for half an hour, and it saves me the hassle of filtering the tea leaves

Ingredients: thai tea leaves, condensed or sweetened milk
Where to get Thai Tea in Hong Kong: there is a ChaTraMue shop in Causeway Bay, and AbouThai sometimes carry them too.

Green Curry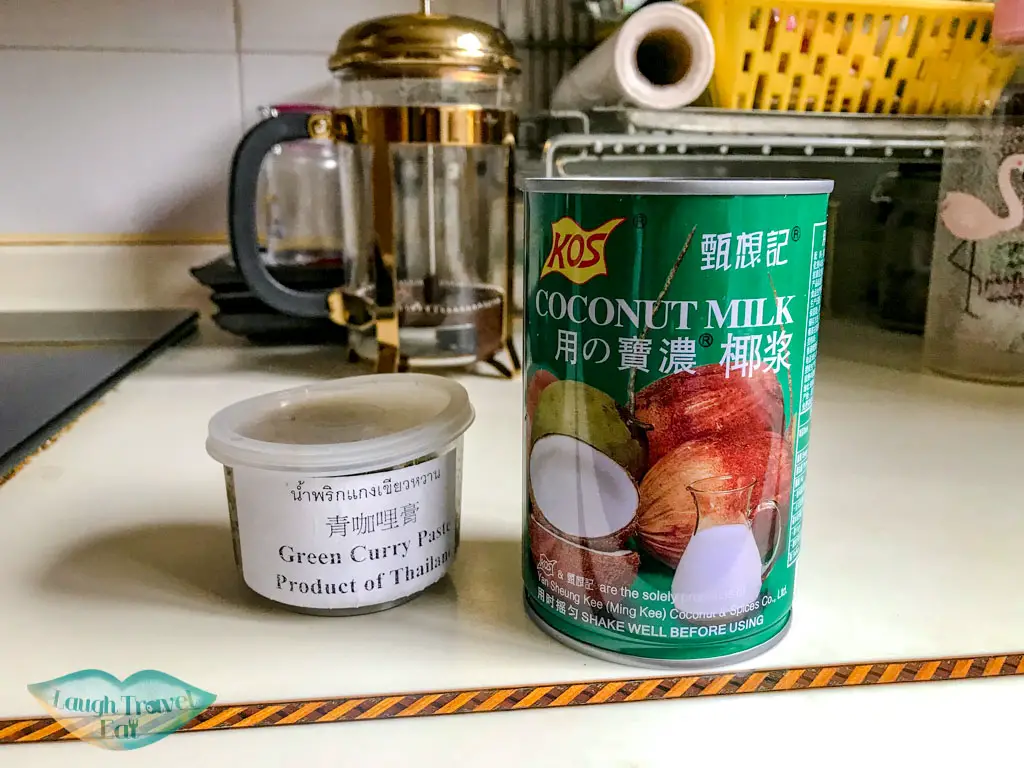 I did a cooking class on my trip to Chiang Mai this time around and one of the easiest and tastiest recipes is the green curry. The trickiest part is getting green curry paste, which can be found in Kowloon City district or you can make your own.
Since I like my vegetables softer, I add the coconut milk first and make sure it's not too thick or thin by mixing it with water, of course it depends on your preference, too. I like it thicker. Then I add the green curry paste to taste and the vegetables and let it boil for a while before adding the meat.

Ingredients:
Must have is coconut milk, green curry paste, and kaffir lime leaves or skin
Vegetables: thai aubergine is the best, otherwise broccoli and carrots
Meat: chicken or shrimp is the best

Vietnam
Bun Cha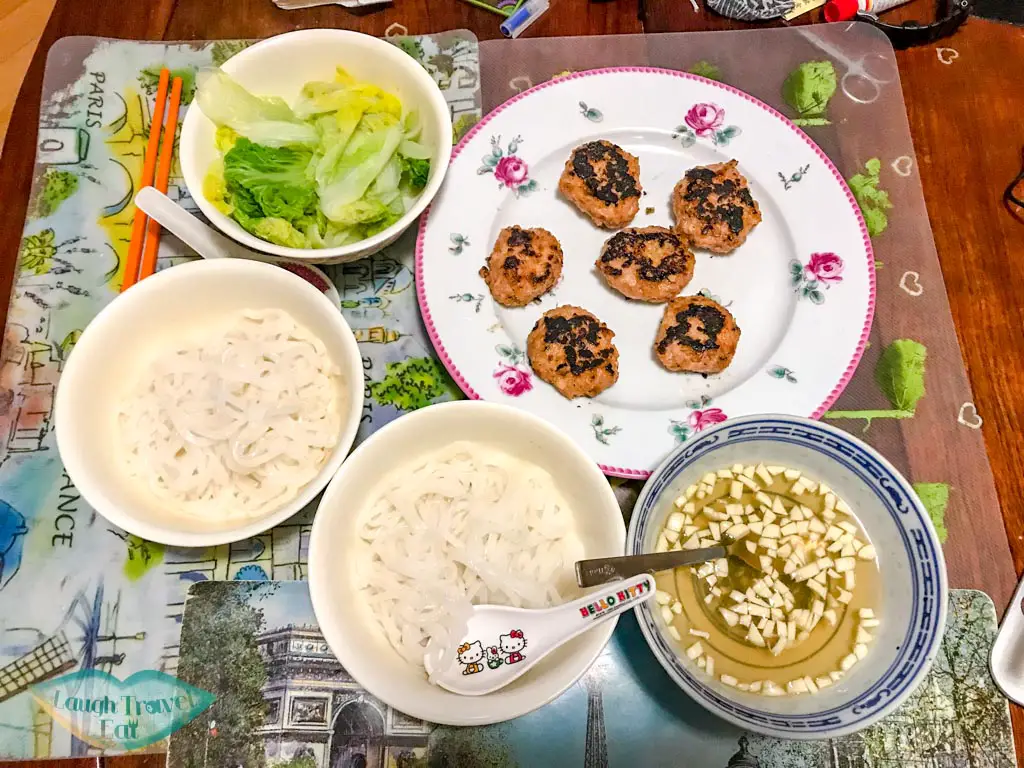 My top favourite dish from Hanoi is Bun Cha, the Vietnamese meatball with rice vermicelli noodles and special sauce. I also learned how to cook it in a cooking class in Hanoi, but I hadn't tried to recreate it until recently. I found this recipe online and adapted it to whatever I can find at home. You can follow the portions listed in general there.
Here is what I used for 2:
Meatballs: 280g minced pork, 2 tablespoon fish sauce, 2 cloves of minced garlic, 2 teaspoon of minced lemongrass, 1 teaspoon sugar, and pinch of salt and white pepper
You don't need to marinate too far ahead, around 20 minutes beforehand will do. Then fry it in a pan or grill it if you can.

Sauce (for meatball and noodles): 3 tablespoon of rice vinegar, 2 tablespoon of fish sauce, 1 teaspoon of sugar, 2 minced cloves of garlic, and 85-100ml of water

Any rice noodles would do! And get some lettuce and beansprouts to accompany the dish. Chinese baby cabbage would also do.

Korea
Kimchi tofu broth
An easy broth to make in the winter and delicious, kimchi tofu broth is perfect as it's basically a soup + vegetable + main course. It's also super simple, just remember that you need more kimchi and less water than you think! There's also zero skills involved except making sure you have enough kimchi in.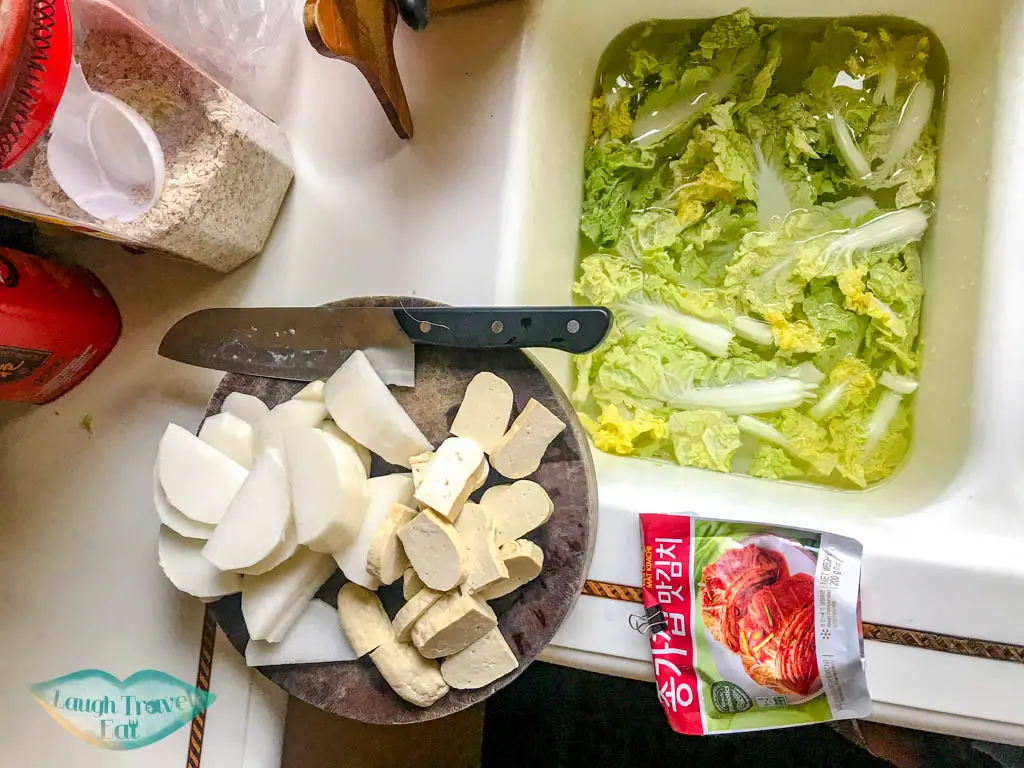 Ingredients: kimchi, soft tofu, baby chinese cabbage, beansprouts, and radish. If you want to add meat, I recommend thinly sliced pork marinated in bulgogi sauce (which should be added last when it's just about done)

Bonus: there are spice sachets you can buy and add.
Time taken: probably need an hour to prep and cook. Simply make sure you put enough kimchi in and that there isn't too much water.

Portugal/Macau
Pastel de Nata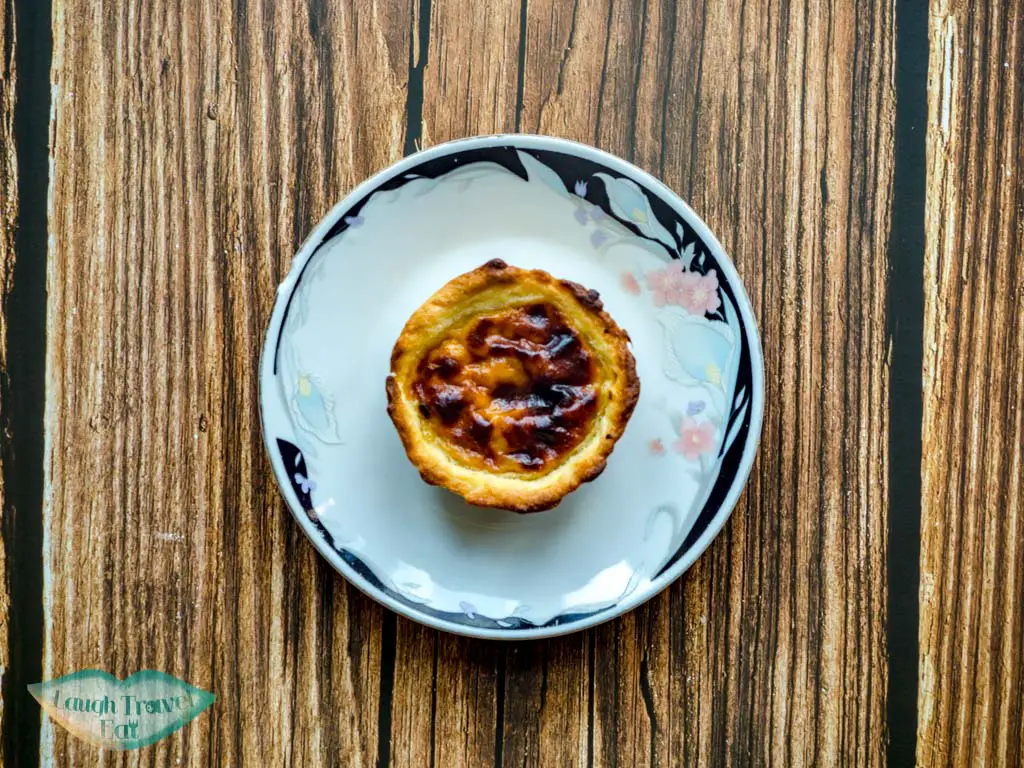 The Portugese Tart is one of the most iconic sweet treats in Portugal and Macau itself. I always thought it's difficult to make but turns out it's not as hard as I thought. While I wasn't physically there, I did an online class by  Pastelaria Batalha, who is based in Lisbon, and managed to make it!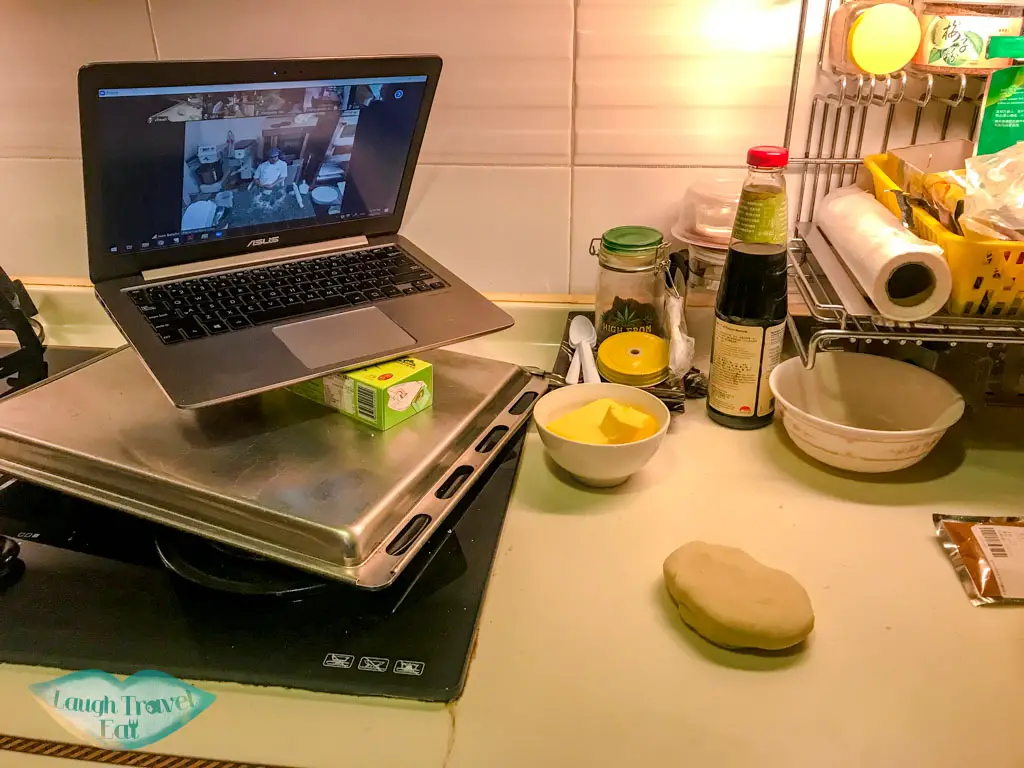 The class lasts around 2.5-3 hours with detailed instruction by the pastry chef. A list of ingredients were sent a few days before and it was mostly things that I already have in the kitchen. While my puff pastry didn't turn out perfect, the fact that I was able to make it and that it tastes just like store-bought was an achievement!

Switzerland
Rosti
Rosti isn't roti but a Switzerland dish that is basically potato. In fact, you can just make it with grated potato but it's better to add some toppings! The most common choice is egg, bacon, and cheese. When I made it, I only had eggs and pork slices, so those had to do.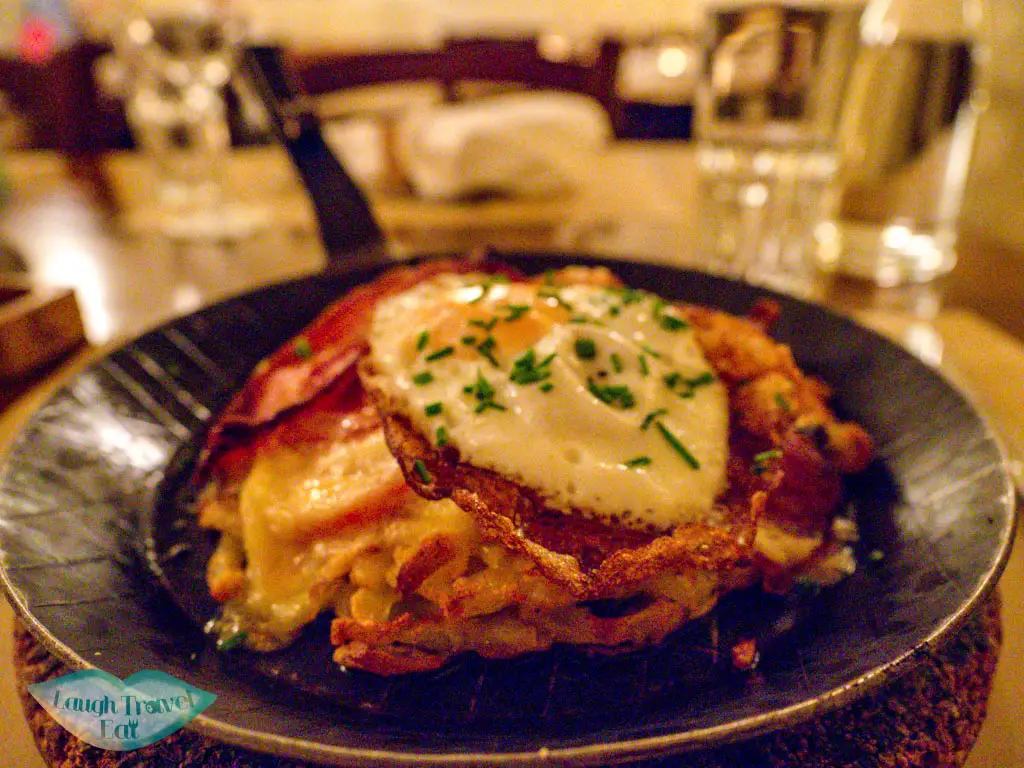 Grate however many potatoes you want and then drain its water – either with a tea towel or by hand. Season it with some salt and black pepper to taste. Then fry it in a pan in a sort-of round shape like spanish omelette. Remember to add enough oil and let it fry for a while before adding toppings and flipping it over, otherwise it would lose its shape.
Don't worry if you flip the first side too early, just let the other side fry longer and slide the whole thing into a plate of appropriate size.