Looking for an itinerary for Northern Italy? There are probably too many to choose from! From the Italian Alps to the rolling vineyards of Tuscany, it's hard to pick which city or even region to visit.
Trying to plan an itinerary for the entire northern Italy is difficult, and you're going to have to make some sacrifices. But fear not! I've spent months exploring this part of Italy, and I'm here to help you pick and choose what you want to see and how to see as much as you can:

Understanding Northern Italy
Before you plan your Northern Italy trip, you should consider the 9 provinces in northern Italy, with the most famous being Tuscany and Veneto. Overall, you can split it into the mountains, the cities, and countryside, and the coastline. But since we're covering the whole of northern Italy, here's a quick overview:
Trentino-Alto – the main region where the Dolomites is located, it's perfect for nature lovers
Veneto – the former Venetia Empire with the crown jewel Venice. Other beautiful cities are Padua, Verona, and it also extends up and include some part of the Dolomites
Lombardy – neighboring both of the above, it is where Milan is with Lake Como and mountain towns, too
Piedmont – a lesser known region with the historic Turin east of Lombardy
Liguria – stretches along the coast from the French Riviera down, it's home to Cinque Terre
Emilia-Romagna – south of Lombardy and Veneto, this is a region of hidden gems and the foody region with Bologna as its center. There's also the independent city state San Marino.
Tuscany – wine, rolling hills, and culture, Florence is no doubt the most famous of Tuscany's city. 
Train in Italy
Unless you head up towards the mountains and explore the Dolomites, you don't need a car to get around Italy.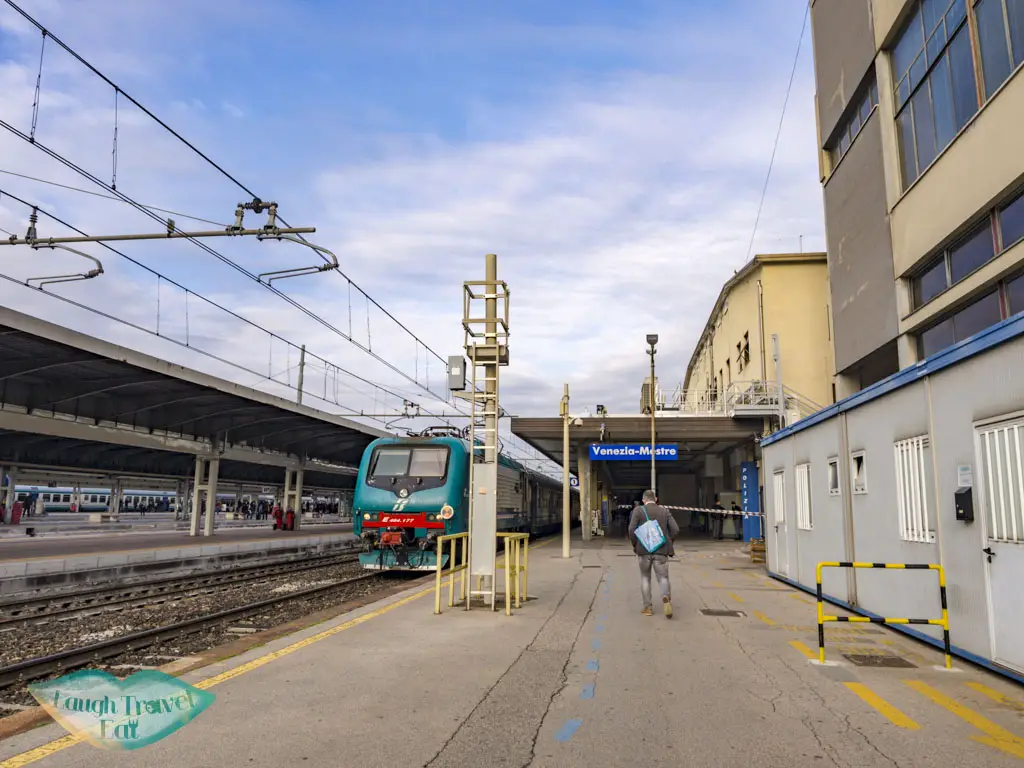 Their train network is fantastic, with fast trains linking major cities such as Venice, Milan, and Genova. However, bear in mind that fast trains are not cheap but slow trains are not reliable. I have spent an hour between Verona and Milan on a regional train due to technical difficulties.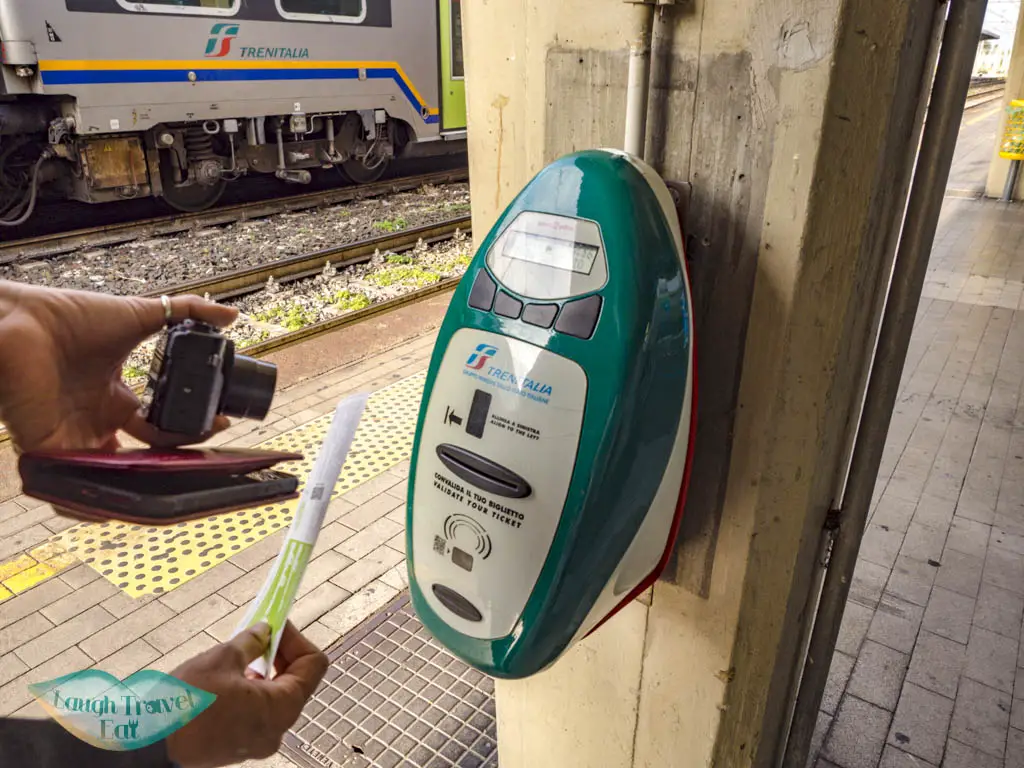 Getting a ticket at the station can be a bit of a shore, as the queue for both the ticket counter and machines can often be long. This is why I recommend using the Omio app. Sometimes you get slapped with a 50cent booking fee, but you won't need to remember to validate your ticket or queue to see if there are seats on your desired train. It even notifies you if your train is late.
It's often much better to book the train in advance, especially the fast ones, because the price increases as the date approaches and they get sold out.

Driving in Northern Italy
Driving in Italian cities is not for everyone, but for those going to the mountains or countryside, it's the only option.
Renting a car in Northern Italy
The best place to rent a car is at the airport, and usually the smaller the cheaper. I'd advise you to book with bigger companies instead of cheaper ones because they often want to upsell you on an insurance package and some even withhold your deposit.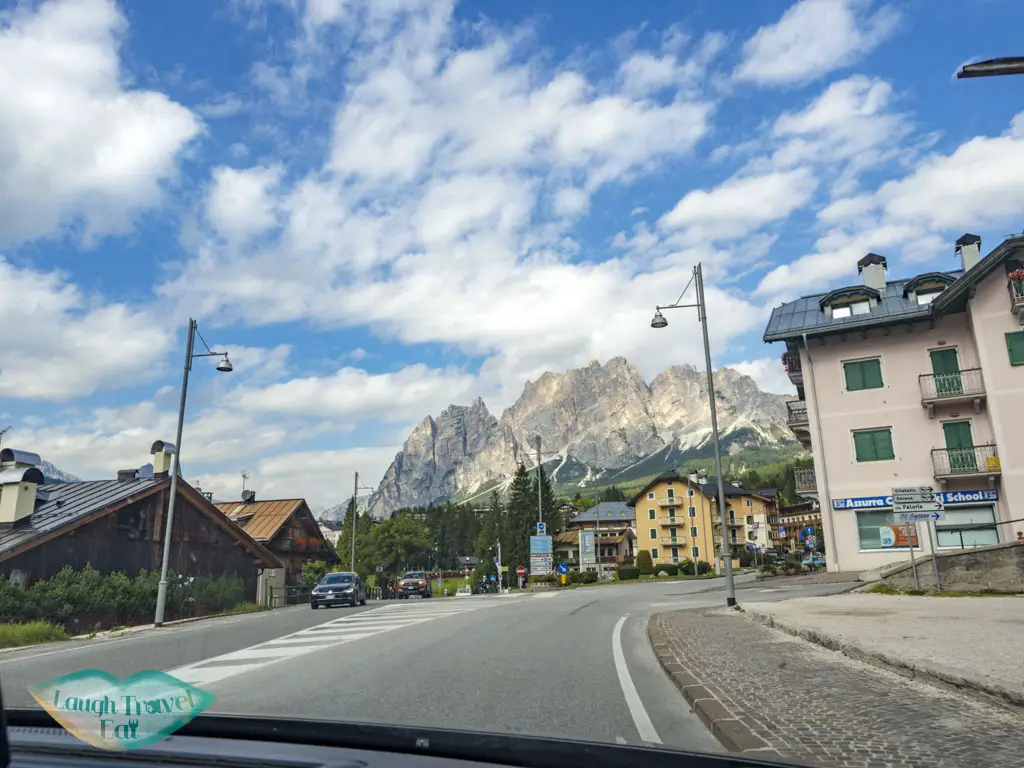 Always, always, always check reviews online extensively and compare prices!

Northern Italy Driving Tips
Here are some quick tips on driving in Northern Italy:
You will need your driving license and an International Driver's Permit (unless you are holding a driving license issued in the European economic area)
There will be autostradas – toll road – especially as you head north. Make sure you have some cash to pay for them. Some accept credit cards, but some don't.

Make sure to check if your hotels/accommodations provided a parking space. Most places in the Dolomites would, but in cities not so much. Some cities also have driving restrictions.
Best Northern Italy Itinerary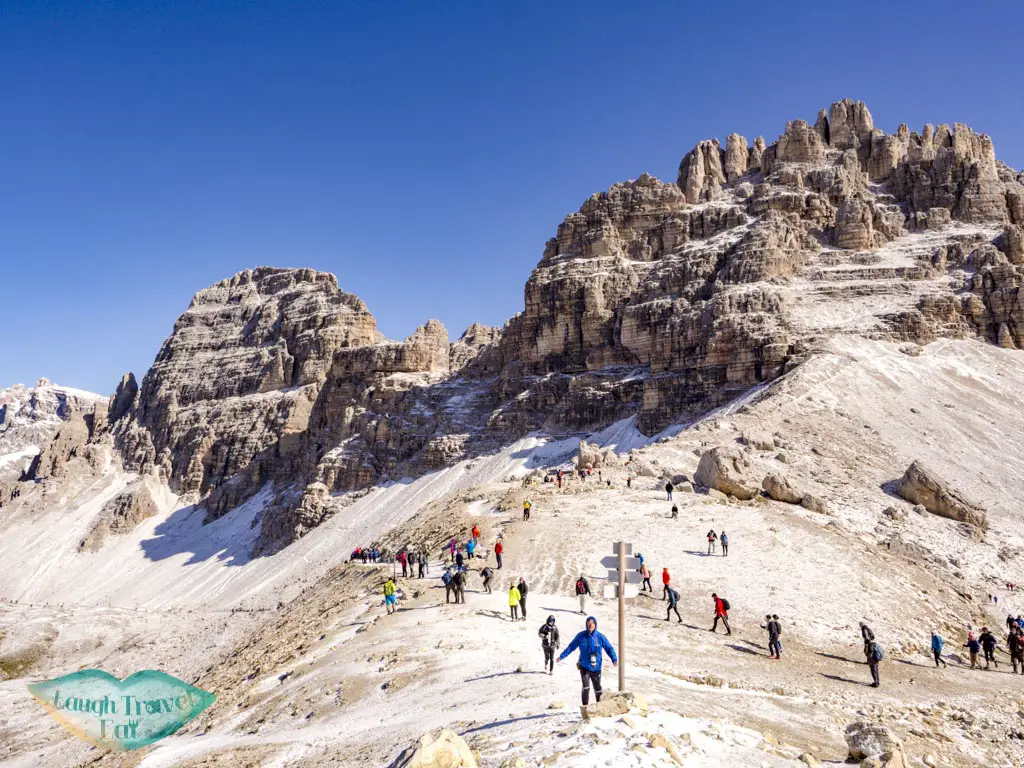 It's hard to say which one is the best Northern Italy itinerary because all of the places are amazing! So I've put together four Northern Italy trip itineraries for you to choose it:
A highlight Northern Italy 2-week itinerary to all the major cities
A nature focus Northern Italy itinerary 10 days (or 8 days)
A Veneto region focused 10 days Northern Italy itinerary
An Emilia-Romagna region focused 10 days Northern Italy itinerary
Feel free to mix and match the itineraries! You can add or subtract as you want to make a 2 week Northern Italy itinerary into a week or less.
Northern Italy itinerary 14 days – a highlight trip
Want to see everything? Here are some of the top cities to visit if you have 2 weeks in Northern Italy! It's a bit packed, so if you can, skip one or two based on preference to focus more on the others. If not, you should still be able to see the highlights:
Venice – 3 days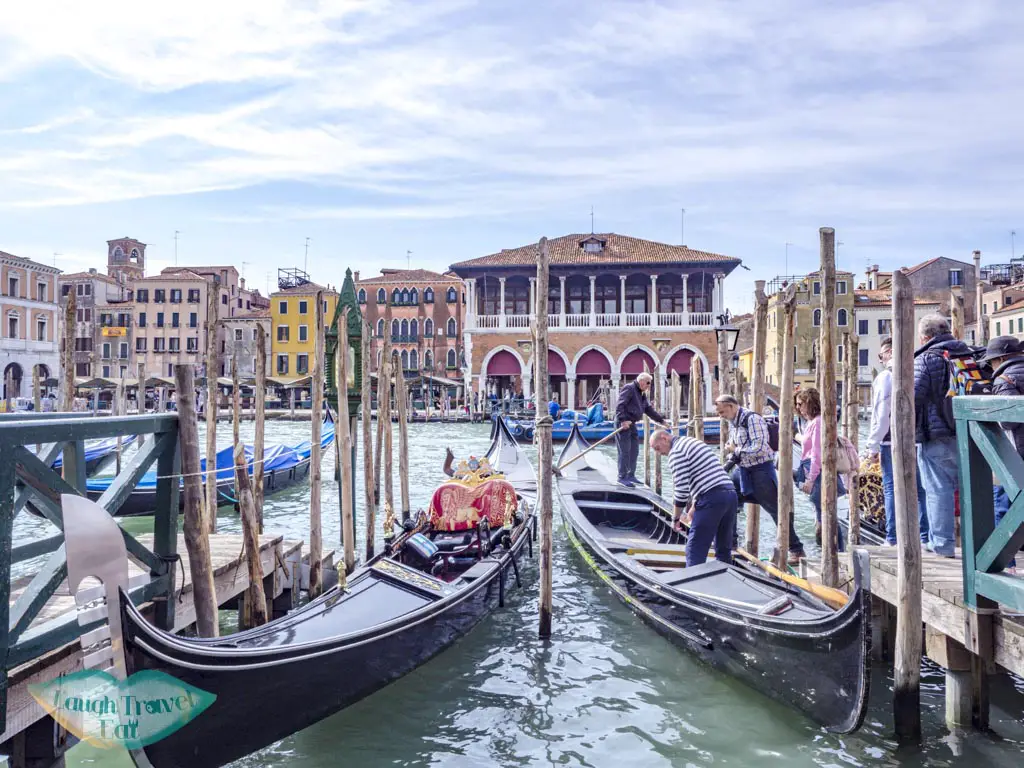 Kick-off your adventures at the capital of the once-mighty Venetian Empire. Venice is like a step back in time, with canals, bridges, and palazzos, a relic from a glamorous time. Its main sights are crowded, yes, but there are quiet pockets, a side street between canals where it's just you and hundreds of years of history. If it's your first time, be sure to hit all the highlights – I have a guide on the best passes in Venice that can save you money sightseeing.

Here is a rough itinerary for you to follow: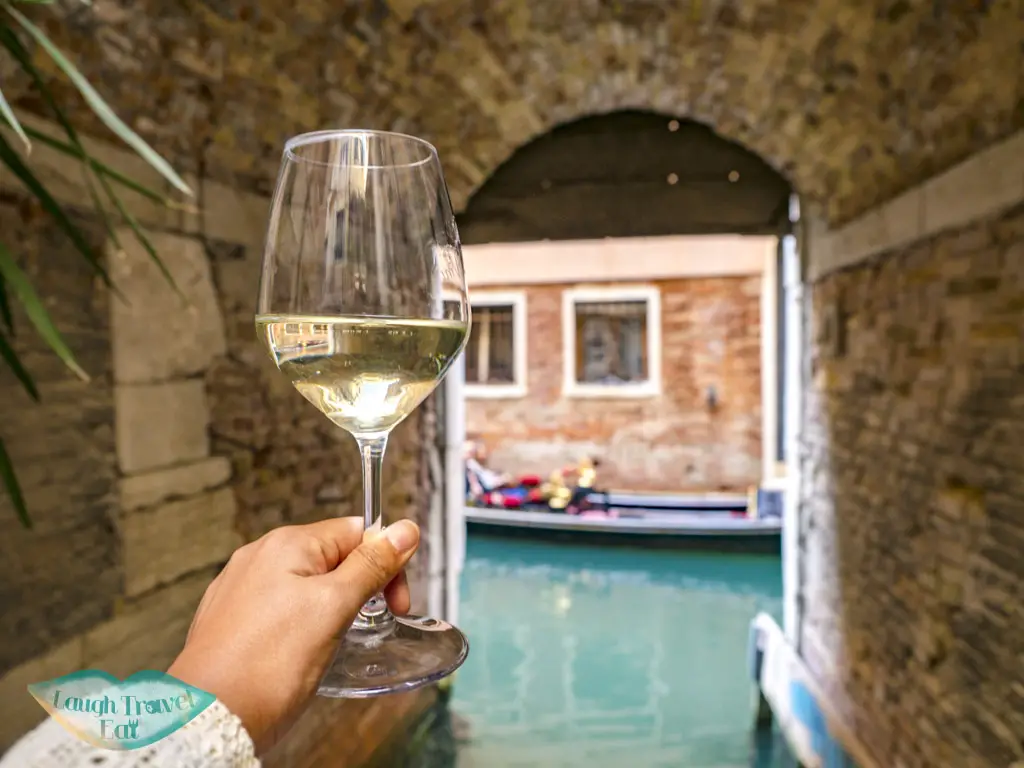 Day 1 – Wander around Venice and discover its nooks and crannies! There are simply too many photogenic spots. Then join a food tour to explore the Venetian way of life and sample the Italian cuisine.
Book in advance for a slot on the rooftop of the Fondaco dei Tedeschi (for free) to gaze over the main canal, before seeking out the pretty Libreria Acqua Alta Di Frizzo Luigi to see the book staircase.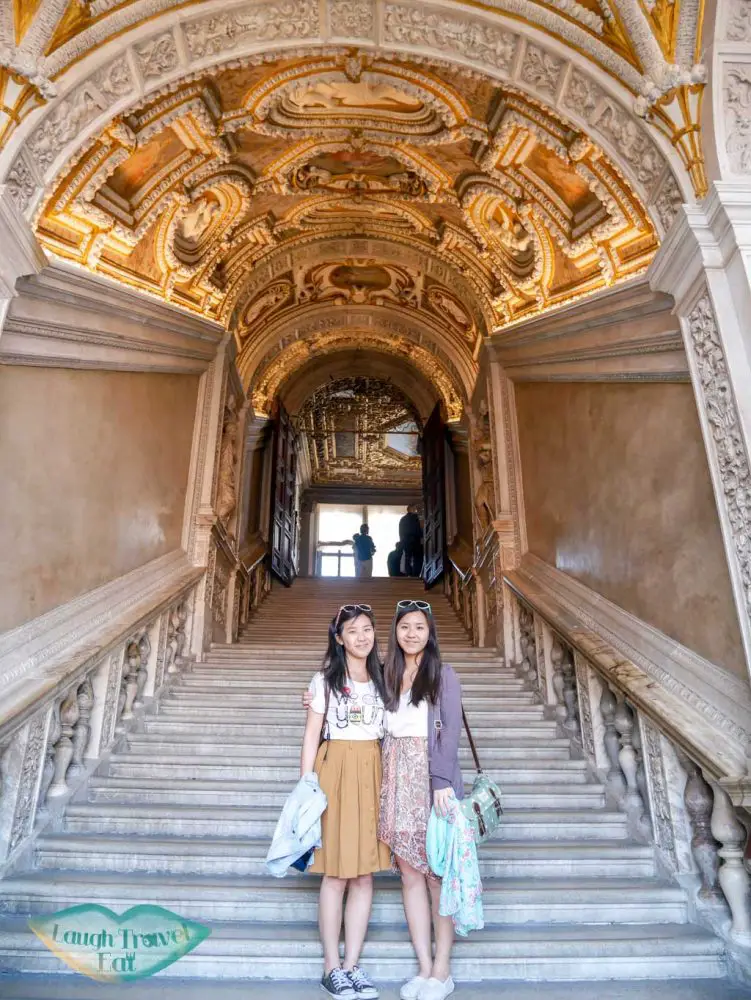 Day 2 – Visit the Doge's Palace on the Secret Itinerary tour in the morning, then join a boat trip to see the islands of Venice: Burano, Murano, and Torcello. Known for their colourful houses, lace, and as the first settlement, respectively. Round off the day by visiting the St Mark's Basilica and watching the sunset at the square.
Where to stay in Venice
Budget: stay in Venice Mestre to save a few bucks. The A&O hostel has very affordable rates for dorms. Wombats hostel is also nearby, and both are close to the train and the bus.
Mid-range: for mid-range, there are some choices for inside Venice main town. B&B Da Nina Venice is a cute and clean place and relatively spacious. Locanda Barbarigo is more centrally located with a Venetian vibe.
Splurge: Residenza De L'Osmarin B&B is a modern and quaint B&B with canal-view rooms. Want to feel like Venetian Royalty? B&B Bloom Settimo Cielo has elegant rooms with fantastic services.

Verona – 2 days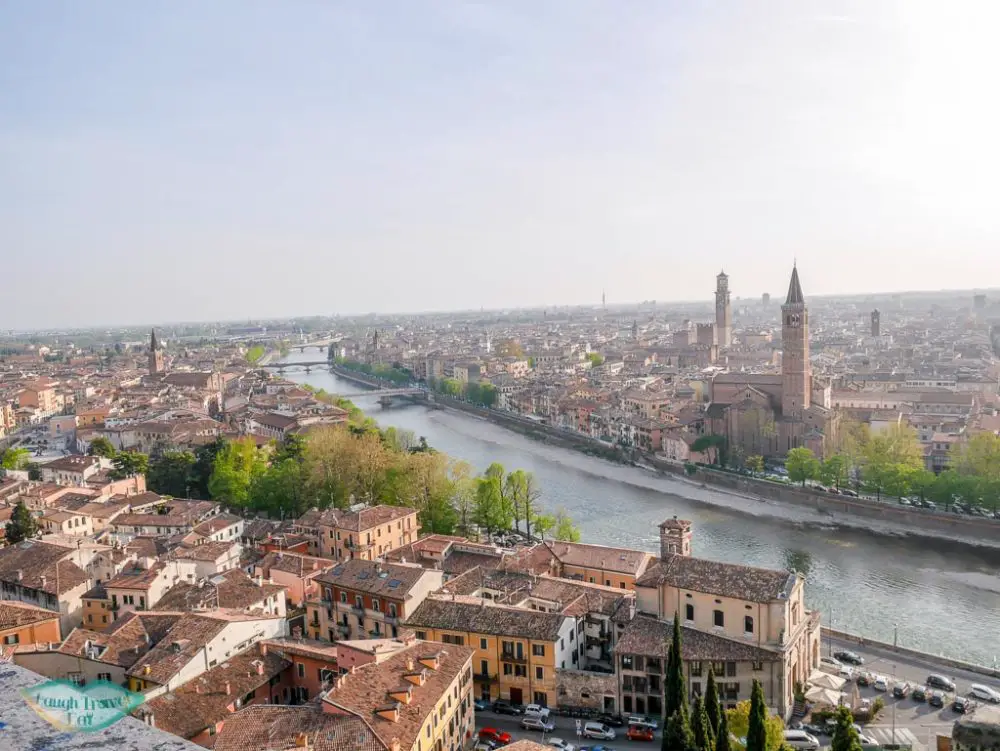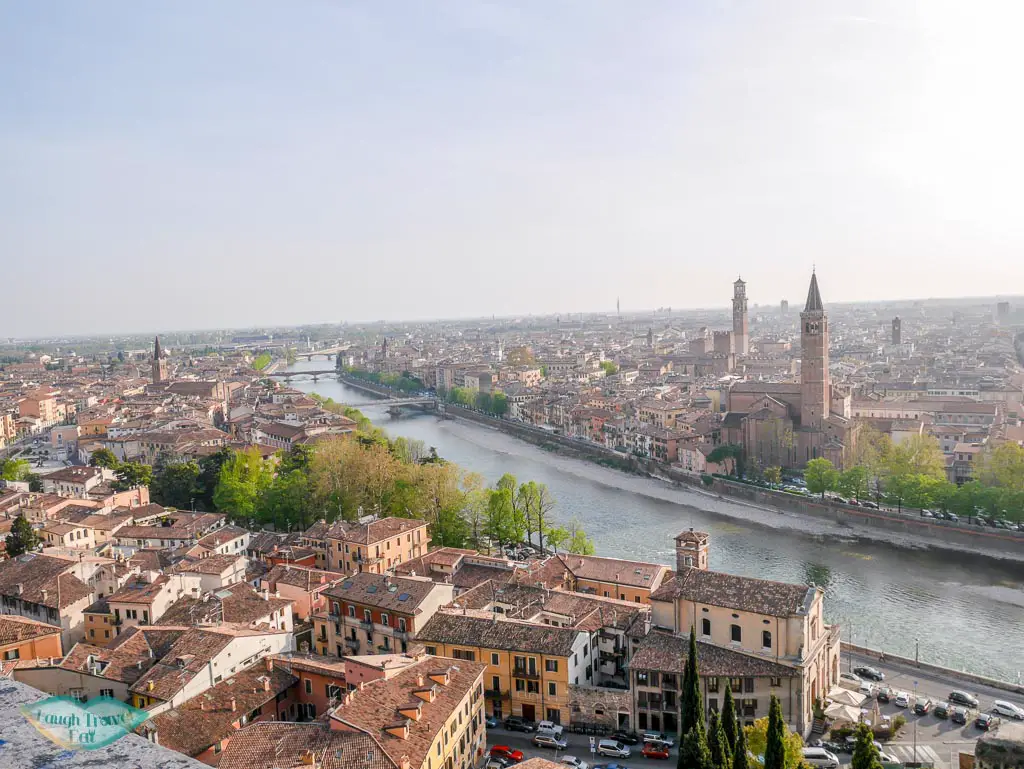 The city of love is arguably my favourite in northern Italy. A thriving city since Roman times, you'll find one of the best surviving Roman Amphitheater, gates, bridges as well as the houses of a Shakespeare's tragic lovers, Romeo and Juliet. You can see all the highlights in 2 – 3 days and getting a Verona Card can save you money – here's a review.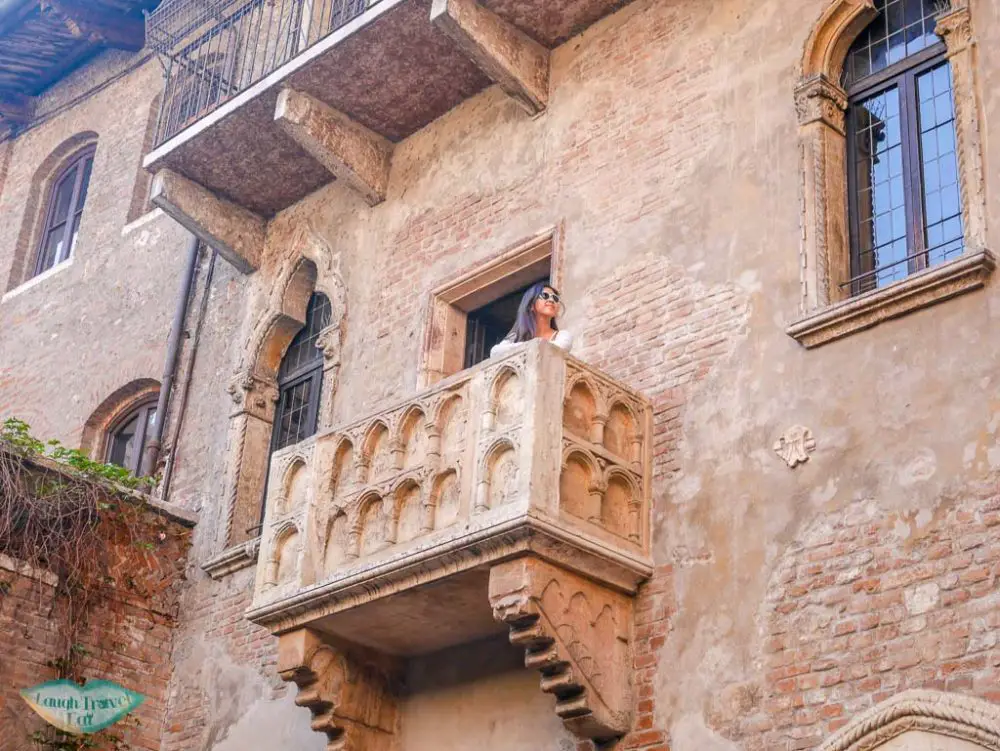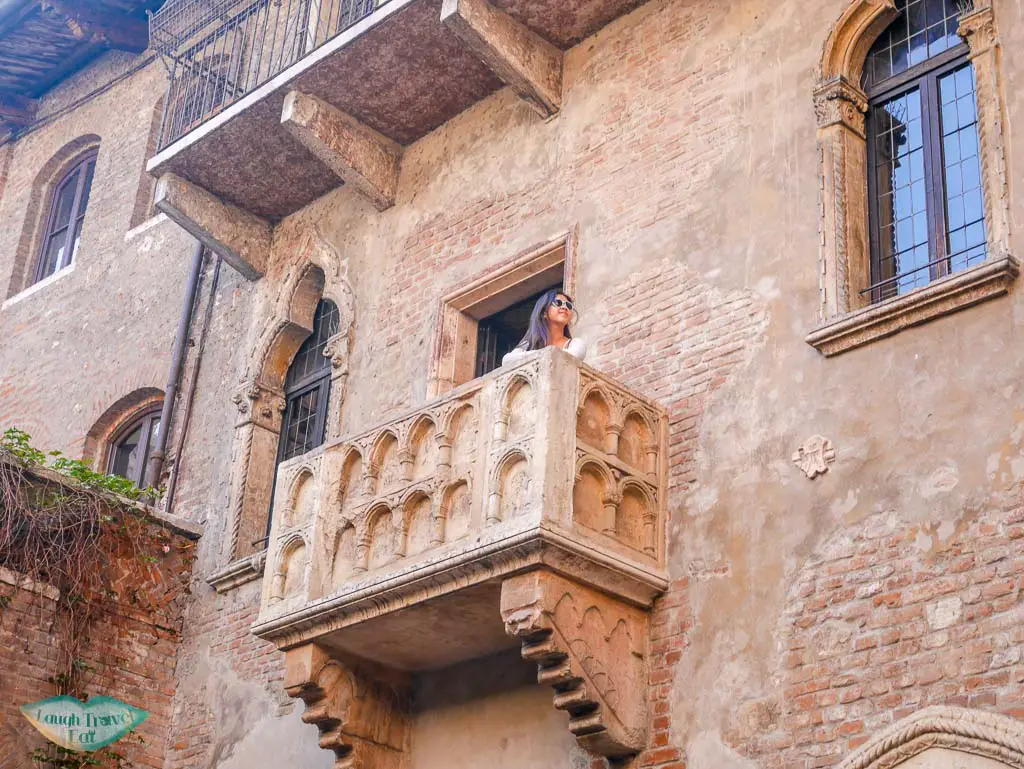 Day 3 – Take the morning train from Venice to Verona, which should be around 1-2 hours depending on how fast it is. Drop your luggage off at your accommodation and go on a hunt for all things Romeo and Juliet! It's very likely that they were real people that Shakespear adapted. I highly recommend heading up to Piazza San Pietro for an unparalleled sunset view over the city!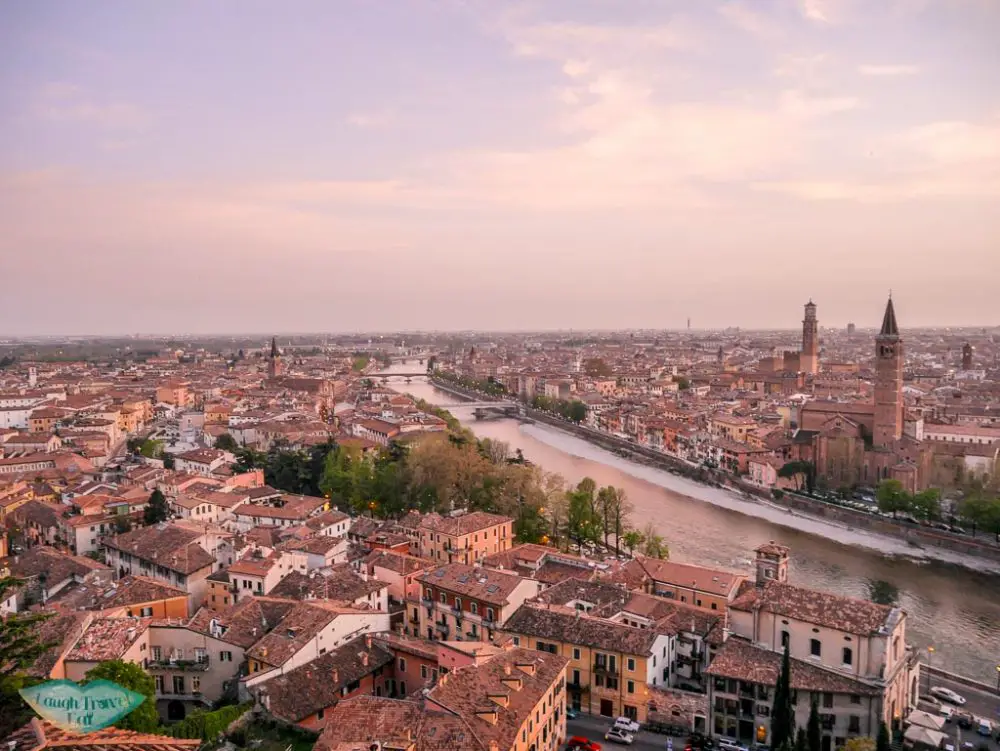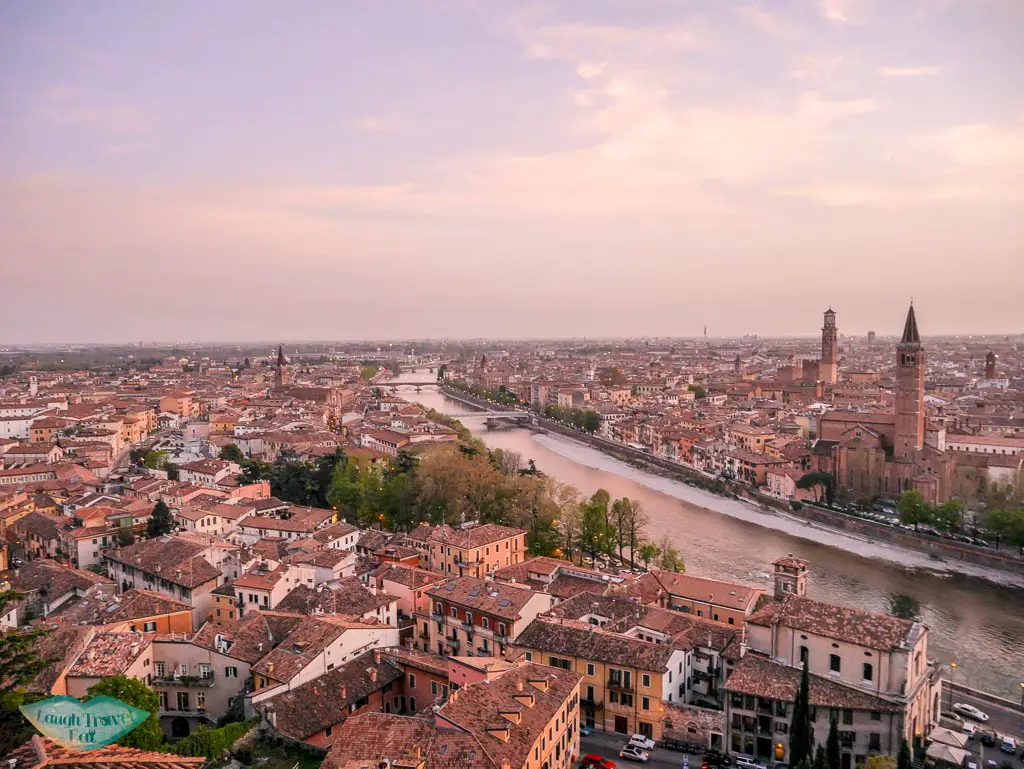 If you just so happen to be in Verona during August and September, why not get a ticket (which starts at 25 euros) to see an opera in the grand Amphitheater? I've done that a few times and had a blast!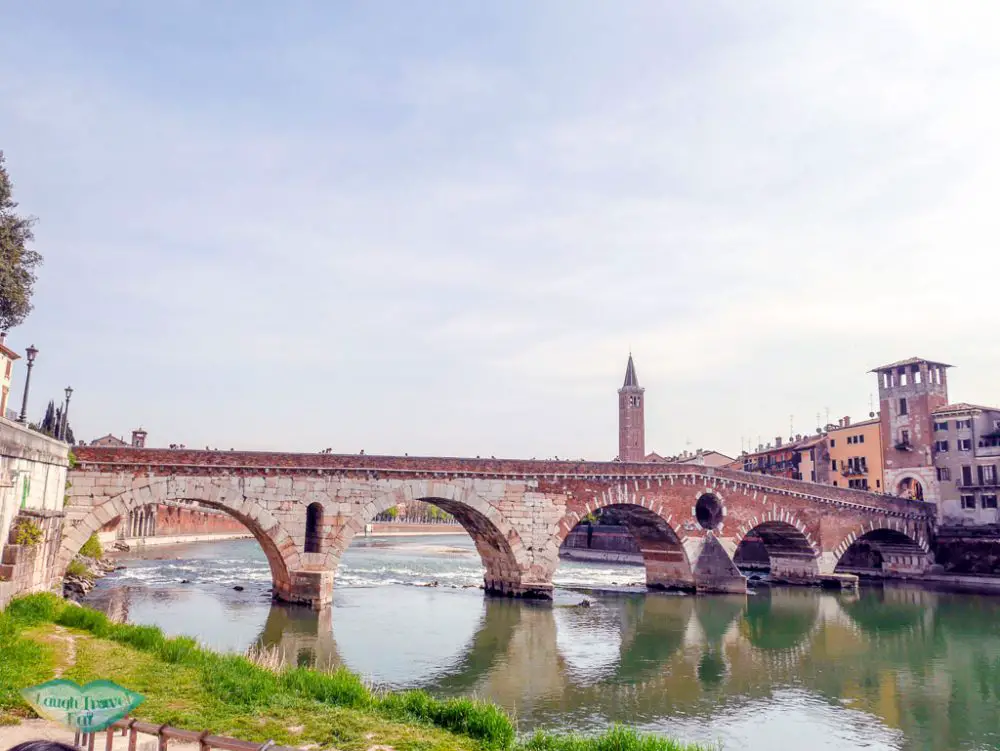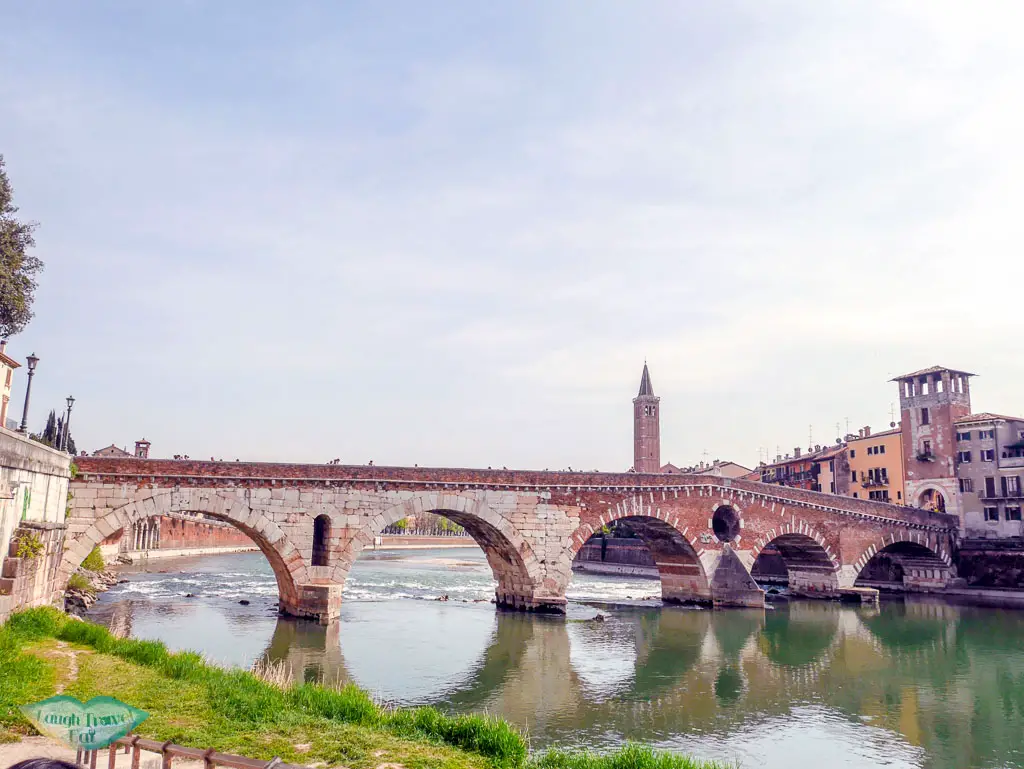 Day 4 – the main sights of Verona can be done in one day if you are ambitious. Use the Verona Card to get the max benefits. Key sights are the Palazzo Vecchio and the beautiful red brick bridge, the churches dotted around the city, the Roman bridge Ponte Pietro. I've also got some off-the-beaten path suggestions, too.

Where to stay in Verona
Mid-range: I stayed at B&B Casapiu Piazza Erbe on my first visit to Verona and it's amazingly located but still nice and quiet. B&B Casanova is not as close to Juliet's house, but a good walking distance everywhere with good reviews.
Splurge: Hotel Milano & SPA***S is just across the road from the Roman Amphitheater that can be seen from the rooftop. Corte Realdi Suites Piazza Erbe has classical decor and a lovely terrace and view.

Milan – 2 days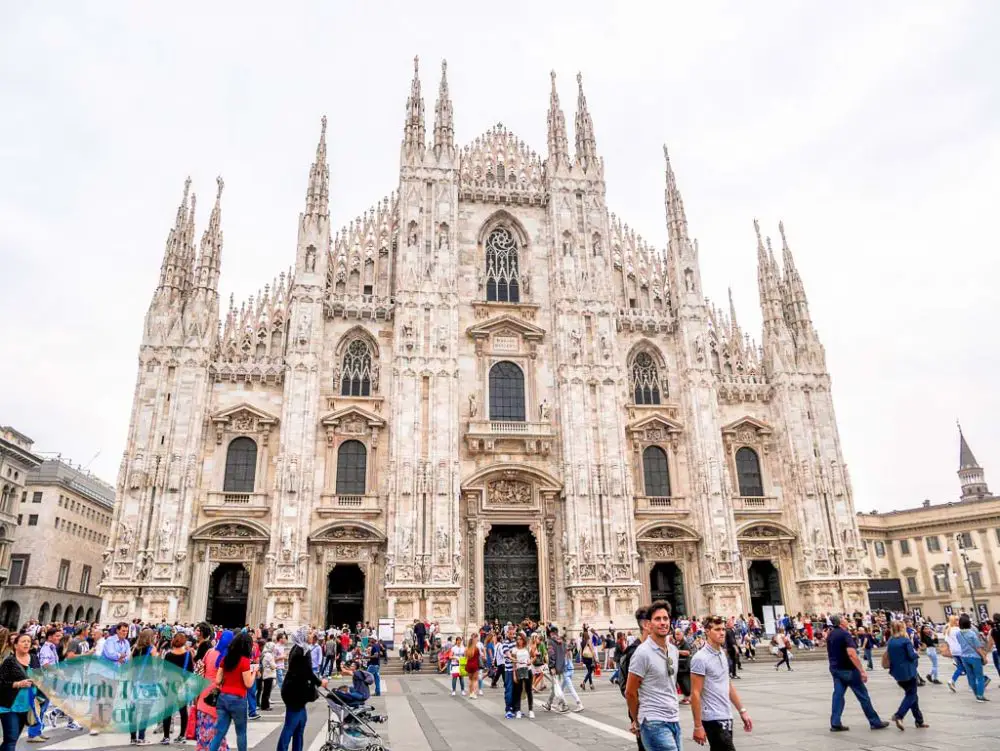 The fashion capital is not only a stylish city but also home to the largest Chinatown in Italy. I must admit, my first visit to Milan was lovely, but it didn't make me love the city. My second time, however, I began to warm up to it. Compared to Venice and Verona, it's a more living, working, and hustling hub, and I adore how it is both modern and old.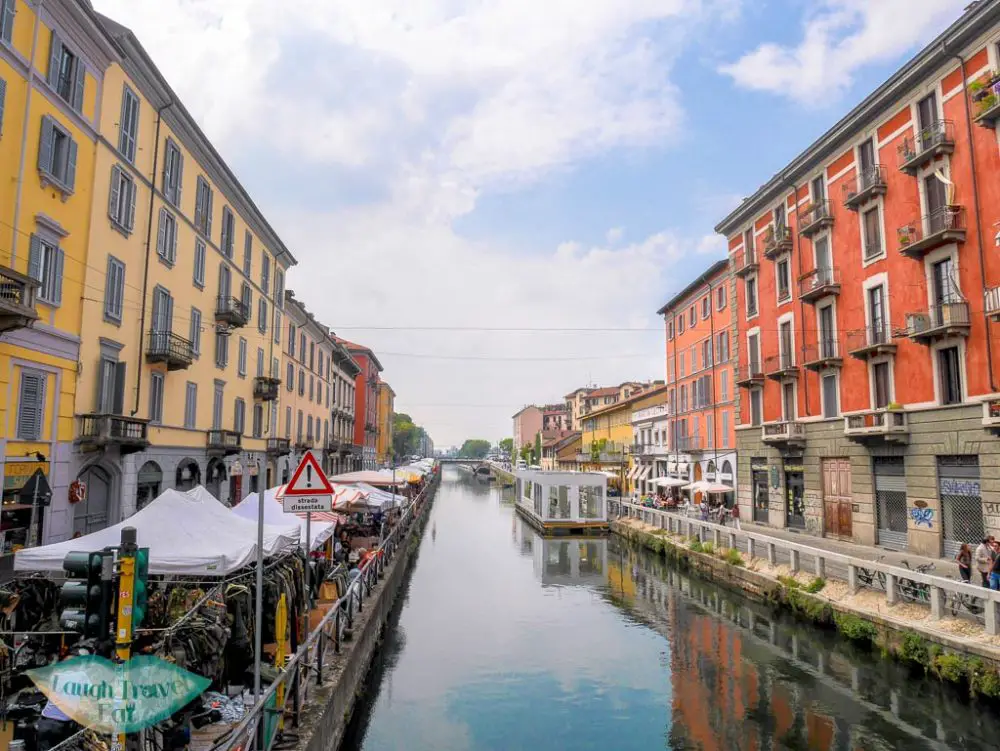 Day 5 and 6 – Verona to Milan is also about two hours, getting you right into the center. I did a weekender to Milan and visited the famous Milan Cathedral, the nearby Galleria, as well as the artsy canals and less talk about castle! Here's my full guide.
Where to stay in Milan
Budget: Ostello Bello Grande is only a few minutes' walks from the Central station. It's one of the nicest and warmest hostels I have ever been to.
Mid-range: My Bed is a good choice 10 minutes from Duomo, but bear in mind that it's in a traffic-restricted zone. A little further but with a great modern vibe, B&B Hotel Milano Sant'Ambrogio is near the Sant'ambrogio metro.
Splurge: Sina De La Ville is 5 minutes from the Duomo with a sun terrace and pool. If you want to be even closer to the Duomo, Hotel Dei Cavalieri is 250 m away!
Bologna – 2 days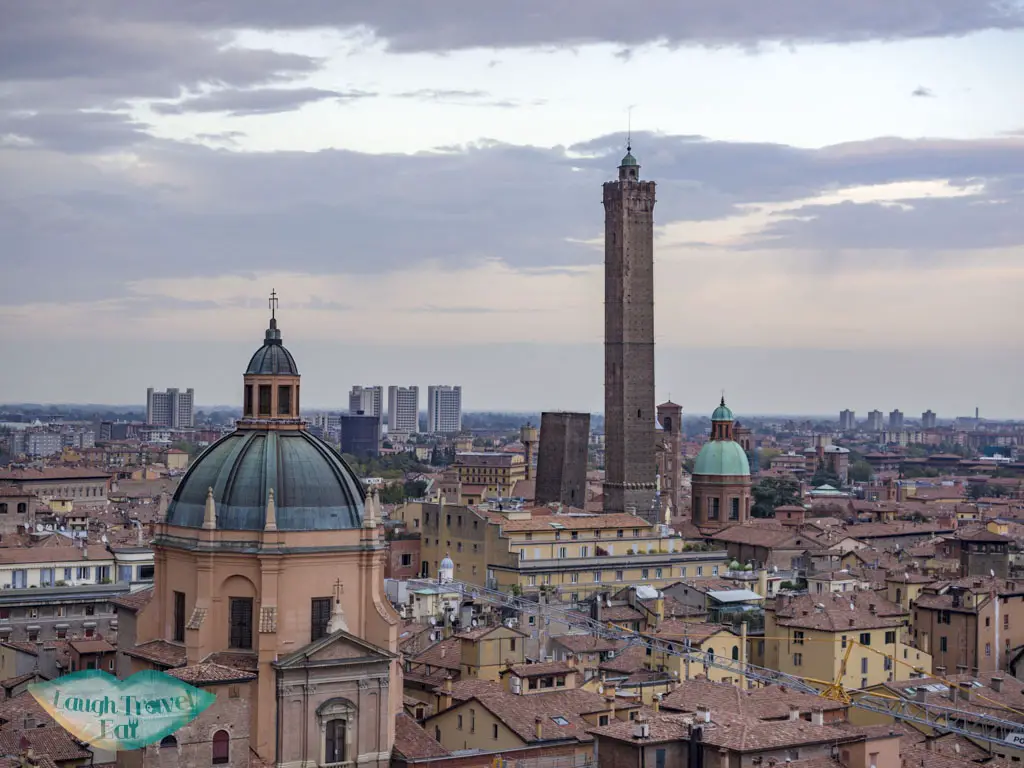 The capital of Emilia-Romagna is a foodie paradise and I'm ashamed to say that it took my 4th trip to the region to actually visit. It's known for having many towers, red roofs, and is home to the oldest university in Italy.
I love that even in the historic center you see a mix of locals and tourists, and the university section is full of students chatting and drinking at night. I honestly would spend a lot more time in the region, and if you agree, I have a Discover Emilia-Romagna itinerary further down.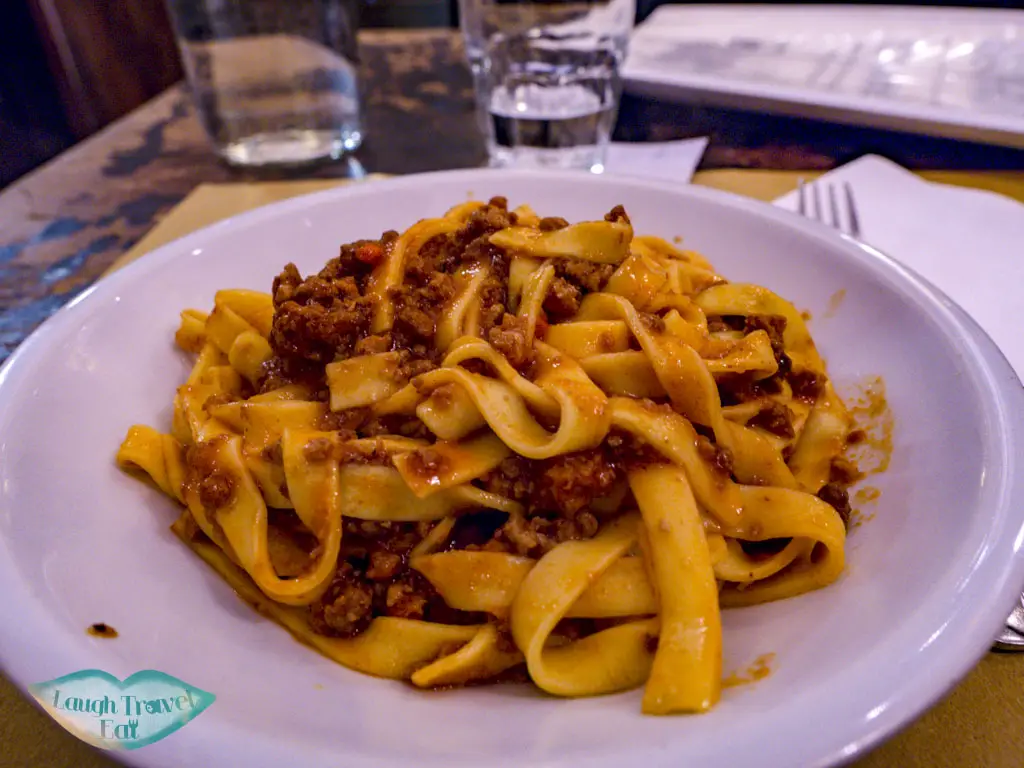 Day 7 – the fastest trains take you from Milan to Bologna in 75 minutes, giving you plenty of time to arrive in town for lunch in Bologna. I've rounded up all my favourites in this foodie guide, and I personally recommend diving headfirst into the regional special Tagliatelle Ragu at Ragu.


There are many sights in Bologna, for more information see my guide to Bologna here. The first order of business is making your way to the Neptune Fountain and Piazza Maggiore. It's the busiest part of the city and a great place to people-watch. Within the area, there are several churches to see, but Santo Stefano is arguably the most famous, with 7 churches in the complex. If you feel up for a walk, head south and go up to the Santuario di Madonna di San Luca for a panoramic of the city.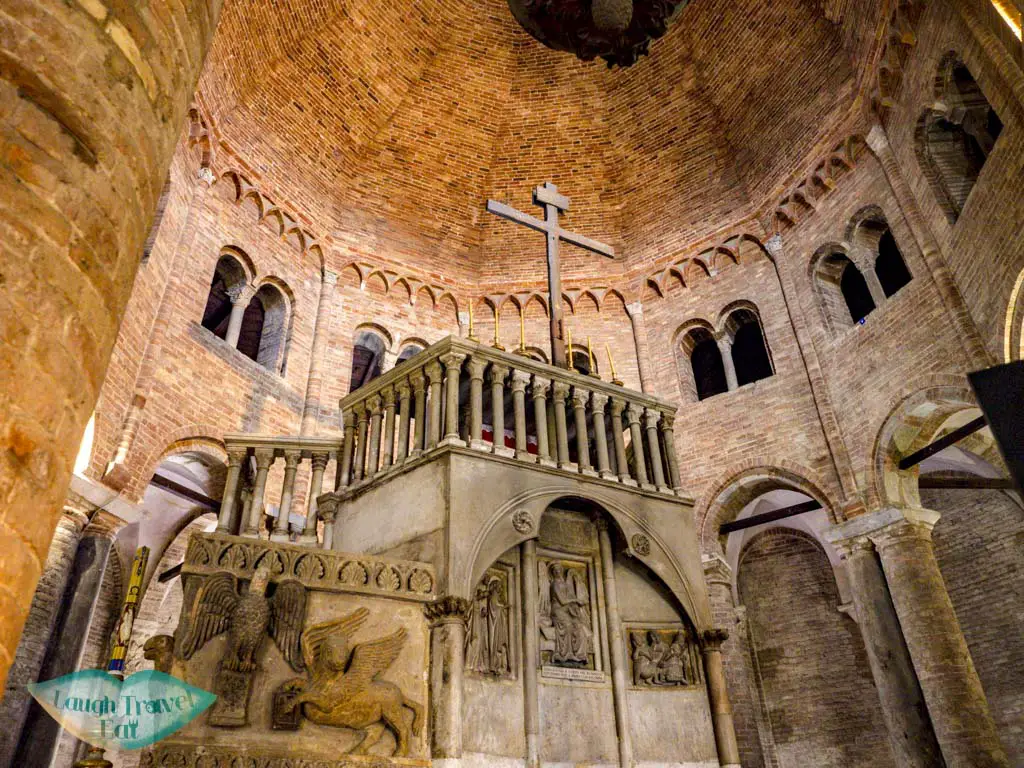 Head back inside the city to this cute alleyway just off Piazza Maggiore and try another traditional Bologna cuisine: tortellini at Caffè del Mercato.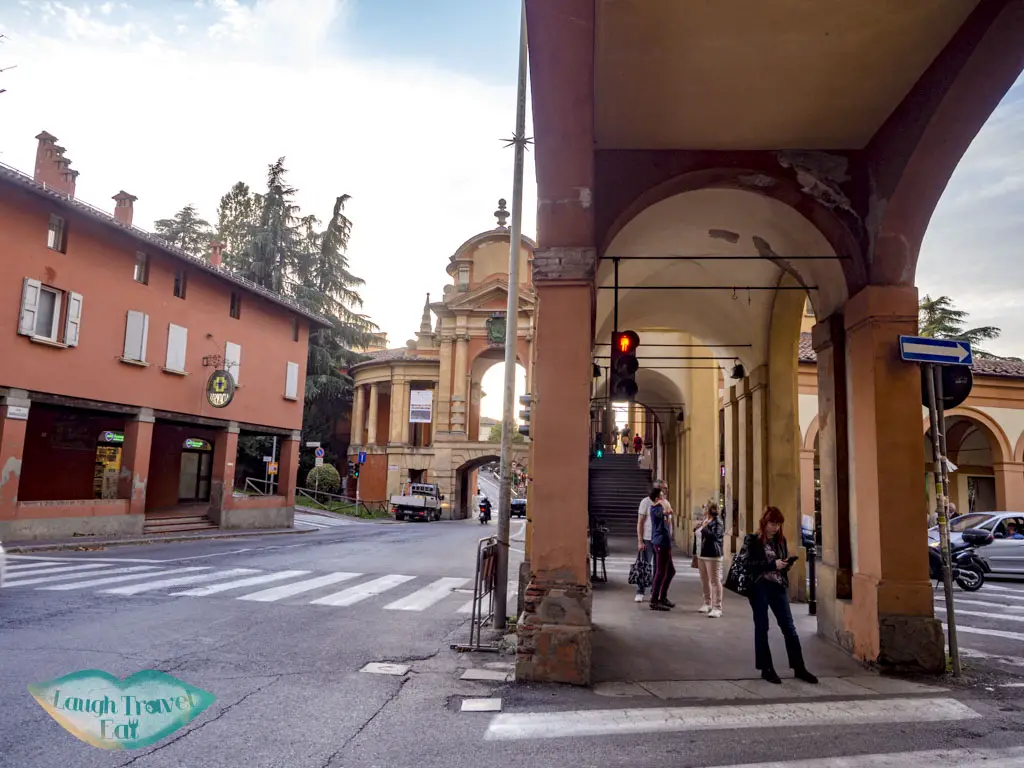 Day 8 – Walk up to San Luca on the longest outdoor portico in the world or catch the San Luca Express from Piazza Maggiore. I do recommend at least walking one way to experience it! Head back in town to Ristorante È Cucina Leopardi to enjoy a three-course lunch the Bolognese way.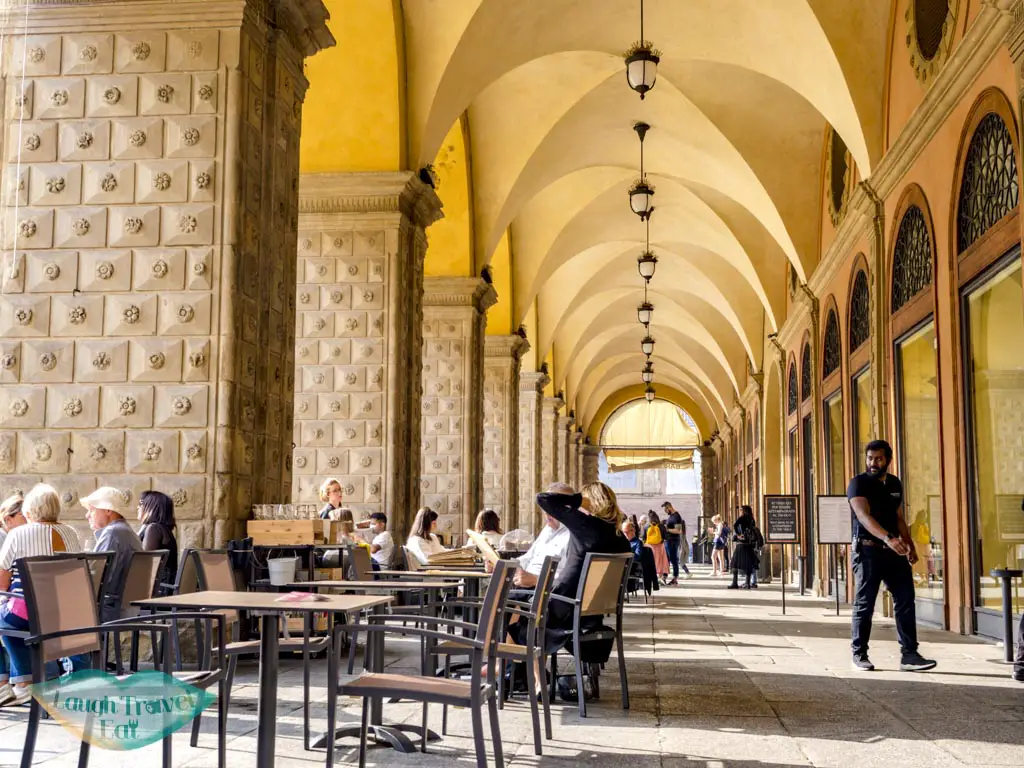 In the afternoon, take a wander around town to admire all the covered walkways and visit the Anatomical Theater. Remember to pre-book so you can climb up the taller of the Two Towers. For dinner, go to Osteria Dell'Orsa for some authentic pasta and one of the best tiramisu I've had.

Where to stay in Bologna
Midrange: if you like apartments, then L'8 Boutique Apartments is the perfect choice between the central square and train station. Bibliò Rooms Guesthouse has great modern but vintage-style rooms with a private bathroom. Biasanòt Mini is located in a quieter part of town with airy and spacious rooms.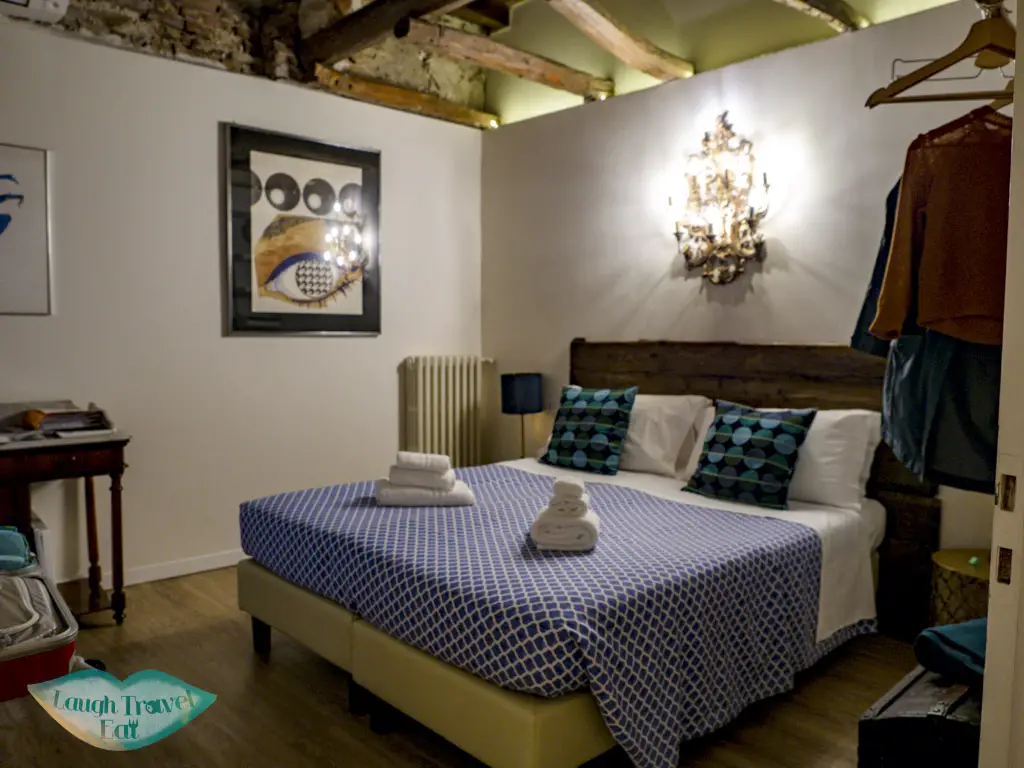 Splurge: Casa Bertagni has an amazing breakfast, sparkling clean room with classic decorations. Art Hotel Commercianti also has a good breakfast and an interior like a palazzo.

Florence – 3 days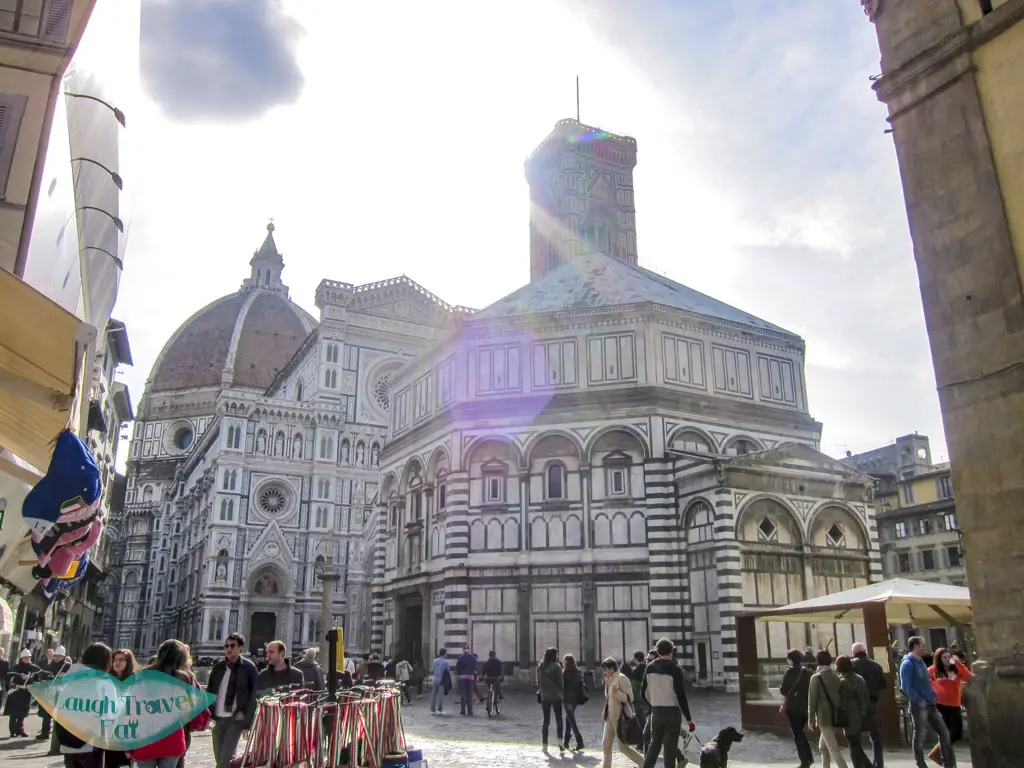 Spend the next three days immersed in art in the jewel of Italy. Florence is the epitome of the Renaissance with the distinctive Duomo and the Palazzo Vecchio.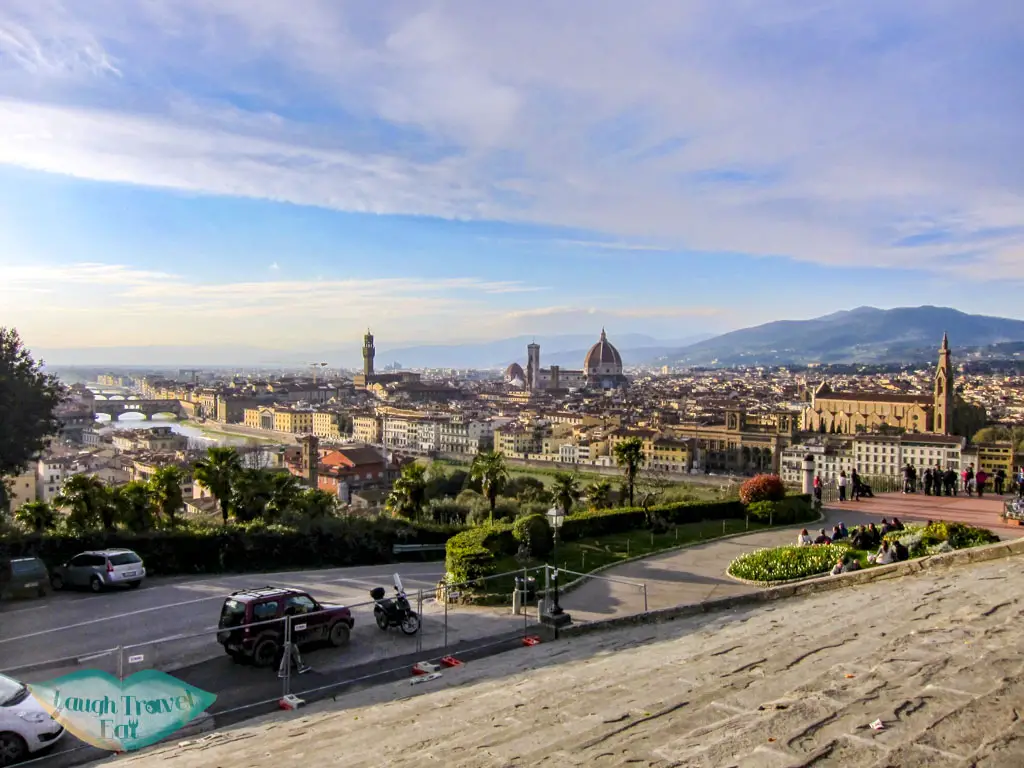 There are enough works of art in its museums that would take you days, if not weeks, to see. And if you want to stretch your legs, a walk along the Arno River or up Piazza Michaelangelo would give you an unparalleled view.

I went to Florence pre-blogging, but here is a great 3-day itinerary for your Day 9 – 11.

Where to stay in Florence
Budget: B&B La Residenza di Michelangelo has clean, classy rooms and is only 7 minutes from Duomo Square. 
Mid-range: B&B Bonsignori is a rustic choice south of the river, it's quieter with good reviews. Stay in a 19th-century palazzo with a modern bathroom at Strozzi Palace Hotel.
Splurge: Hotel Villani is right by the Duomo with a rooftop that looks directly at the spectacular church. Hotel Art Atelier's view is not as good but it's closer to the train station.

Cinque Terre – 3 days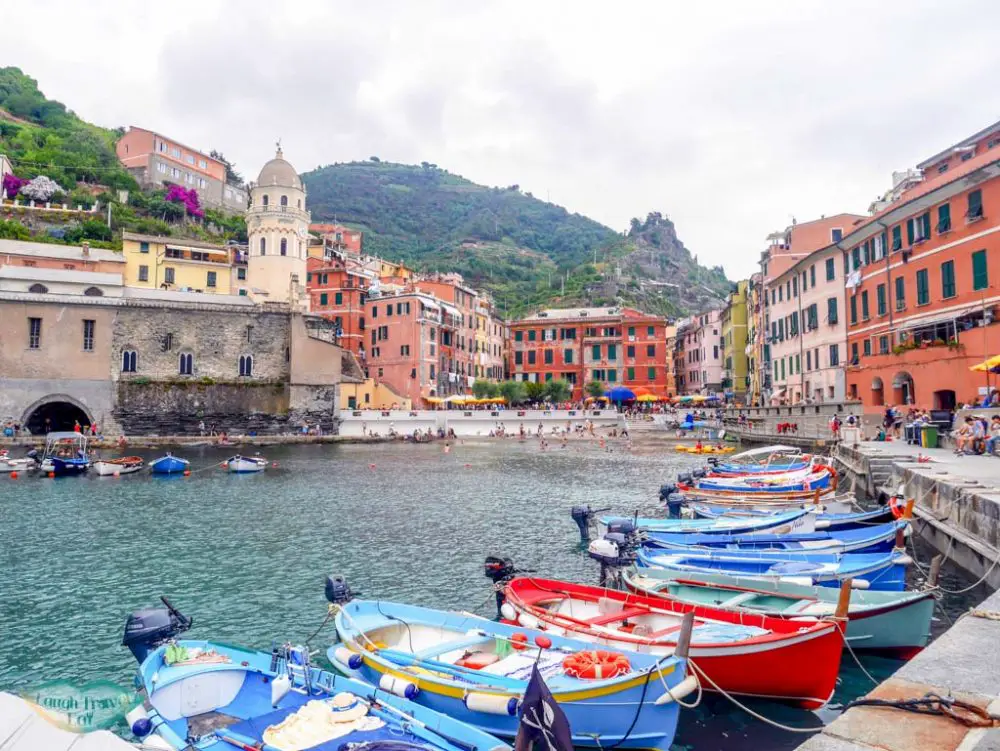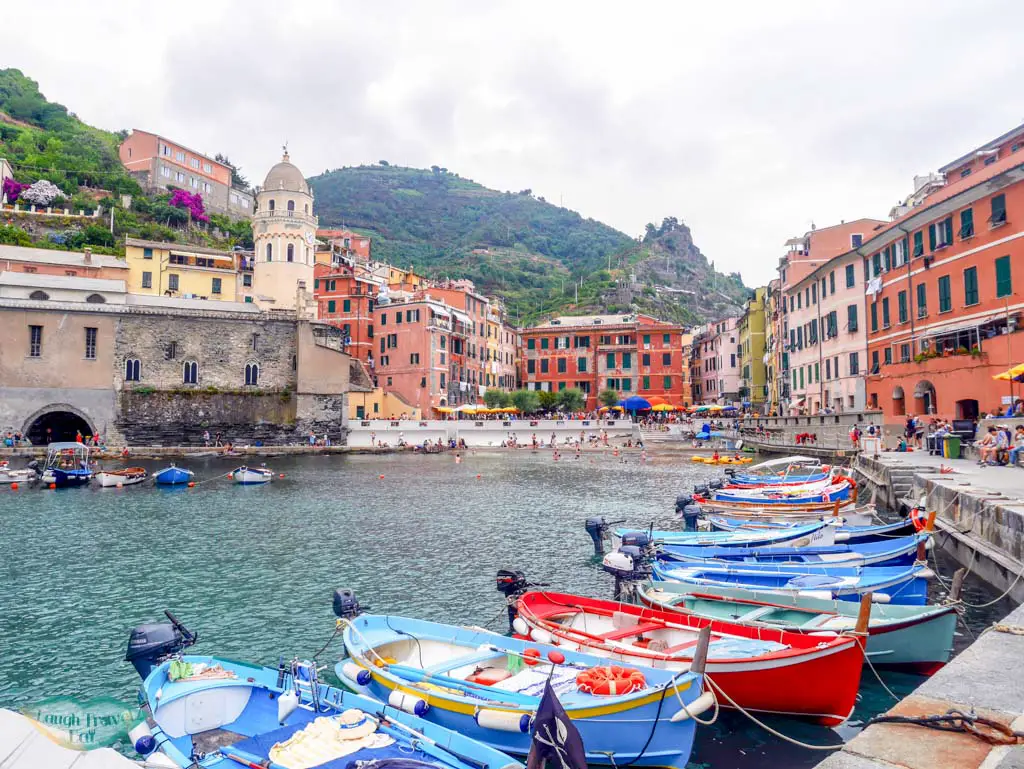 Translated as the five lands, it refers to five villages along the Liguria coast that are famous for their colourful houses and beautiful landscape. You can hike between the villages or opt to take the train. I suggest spending 2-3 days here – I have a complete guide to Cinque Terre on here, but this is the outline:
Day 12 – spend the day visiting all five villages. If you are short on time, you can skip Corniglia as it's on the hill and not as pretty as the others.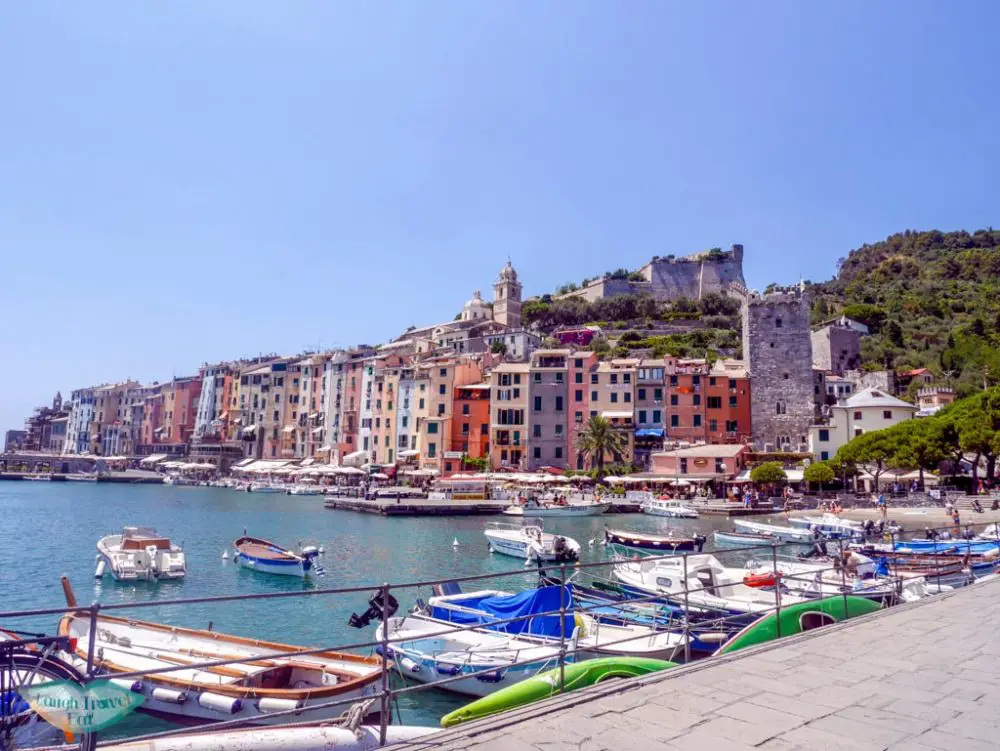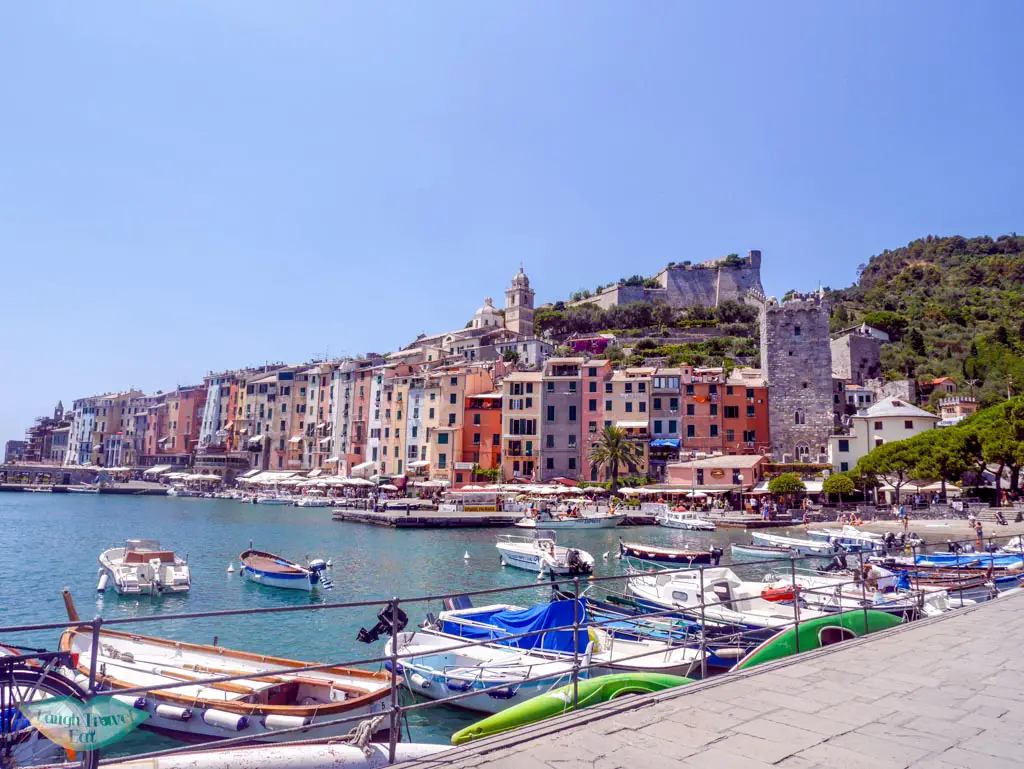 Day 13 – day trip to Portovenere, a nearby village that's significantly less crowded but just as pretty.
Day 14 – depending on what time your departure is, spend some more time in our favourite village of choice before heading off.
Where to stay in Cinque Terre
It's best to choose one place to stay for the whole time instead of going to and from. 
Budget: We ended up staying in a hostel about a 20 minutes drive from Riomaggiore called Ostello Tramonti. It's a good choice for backpackers and they offer shuttles to Riomaggiore.
If you want to stay in the five villages, I personally enjoy Riomaggiore the most. You can find a full list of accommodation recommendations here:
Northern Italy Road Trip itinerary: Nature edition (6-14 days)
For those who are looking for a Northern Italy road trip for 2 weeks, this is the one.
Escape to some of the most beautiful mountains and lakes in northern Italy – and you can add on Venice and or Verona if you have two weeks in Northern Italy. I'm featuring some of my personal favourites:

The Dolomites – 6 days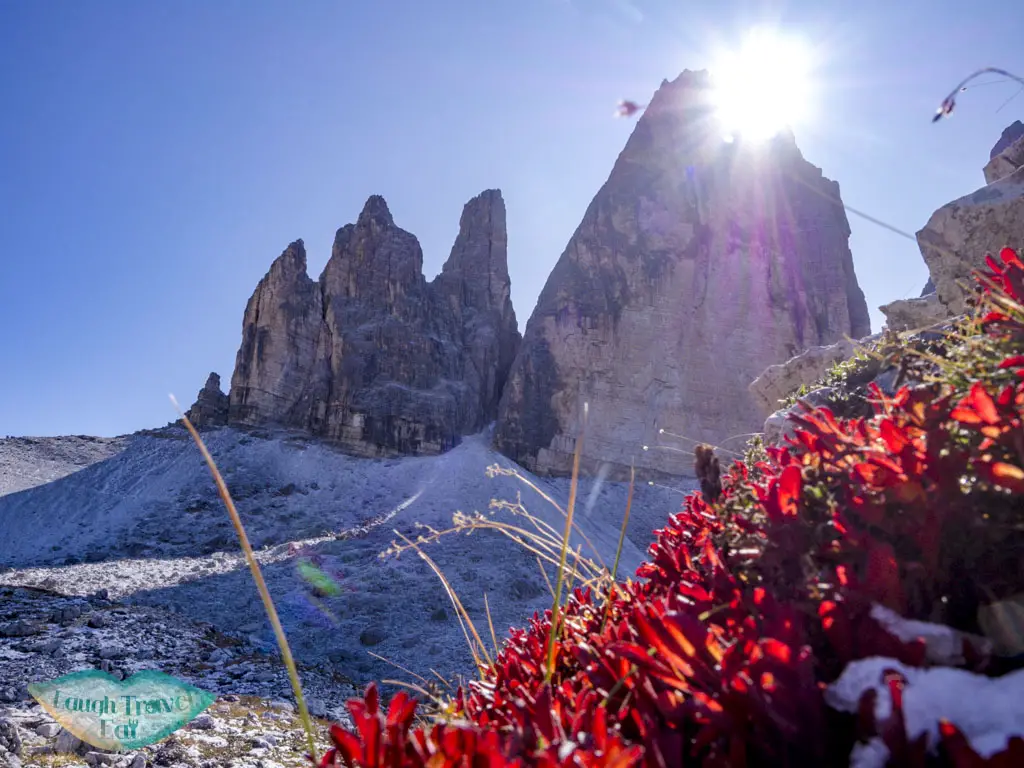 Two hours from Venice, the Dolomites have some rugged mountains waiting for you to explore. I have planned the perfect 6 days split between Cortina d'Ampezzo and Ortisei in Val Gardena here. You do need to rent a car to do the trip, but I suggest extending the trip to Lake Garda from Ortisei!
Lake Garda – 2 days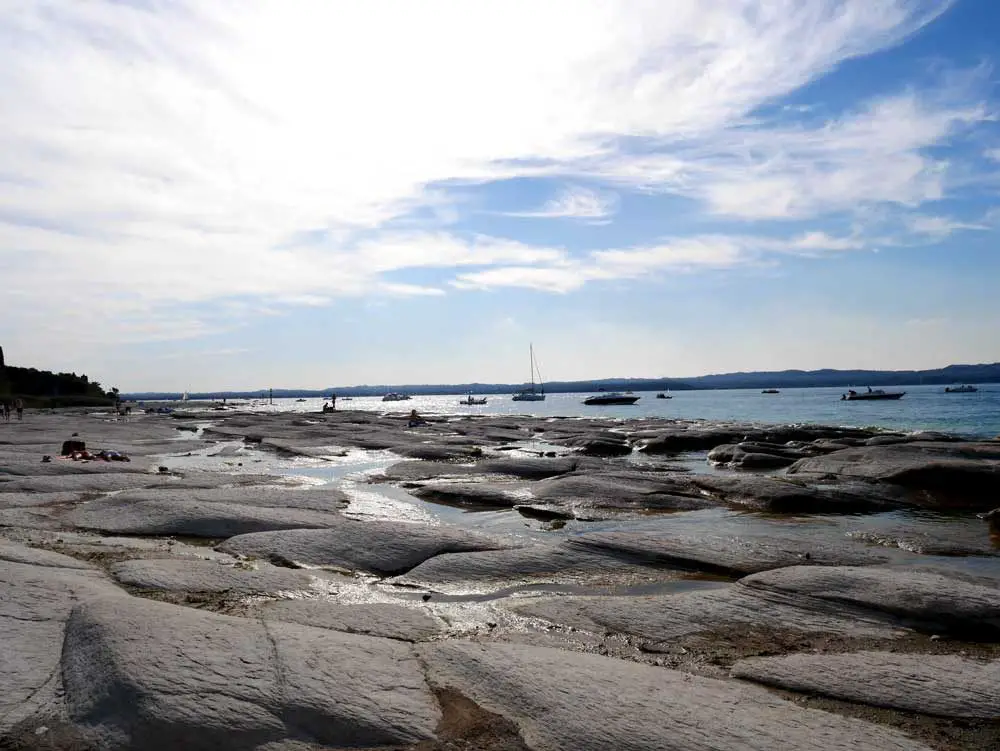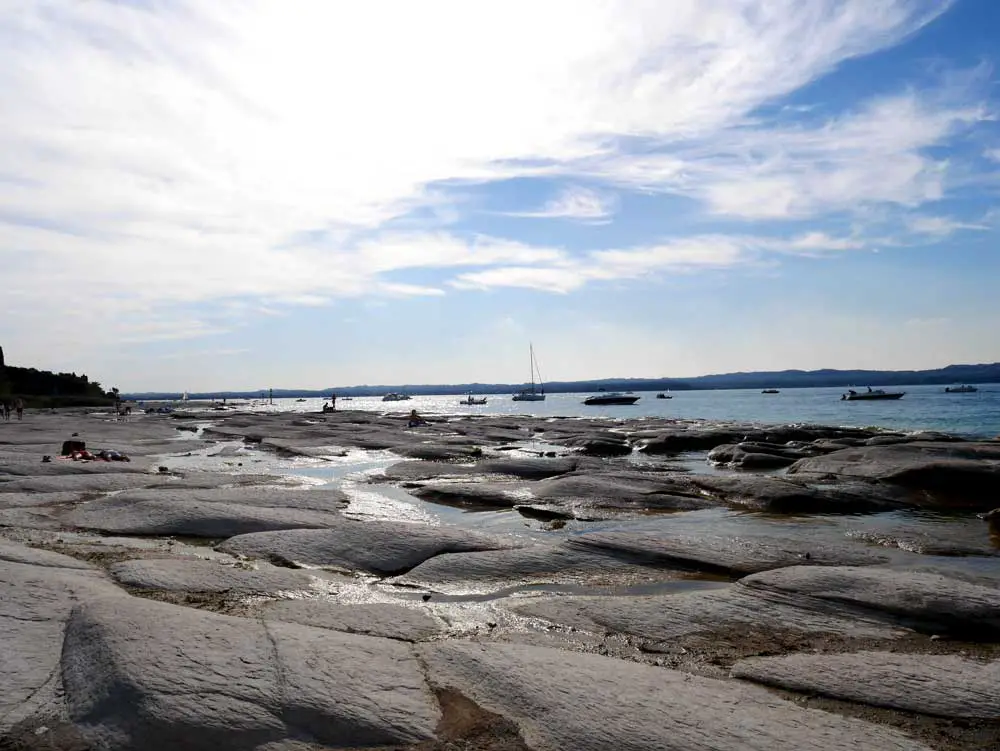 There are numerous towns around Lake Garda, but I've only been to Sirmione and I adore it. Base yourself there for two days, use one to explore the town and enjoy the beach. You can look into a day trips to another Lake Garda town.
Add on: Verona/Venice/Milan 2 days eachItaly
From Sirmione, you can reach Verona, Venice, or Milan. The nearest cities are Verona and Brescia, both of which are quite nice to visit. Personally, I'd probably return my car in Verona and take day trips out. They have an airport there that's easier to reach and fly out of than Venice's.
10 day northern Italy Itinerary: Discover Veneto
I'm a huge fan of slow travel and exploring a region more fully, and this Northern Italy 10 day itinerary is my homage to this beautiful province with little towns and cities that are worth putting on your list.
Venice – 5 days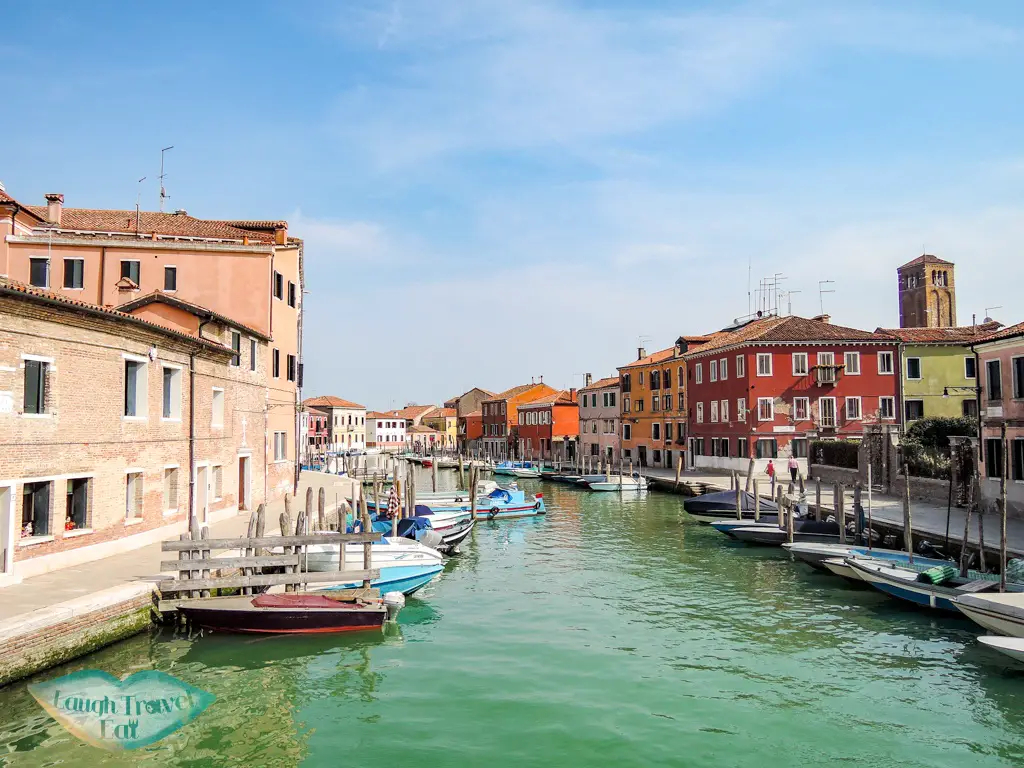 You still need to spend three days exploring Venice properly if you've never been before. And even if you have been before, I always find it so wonderful to walk around. Use the two-day itinerary I had before and take the last day to visit anything that catches your eyes on my Venice recommendations. It's not a city to be rushed!
In addition, I'd take two-day trips from Venice. There are many options, but in terms of proximity and personal recommendations, I'd pick:
Verona – 2 days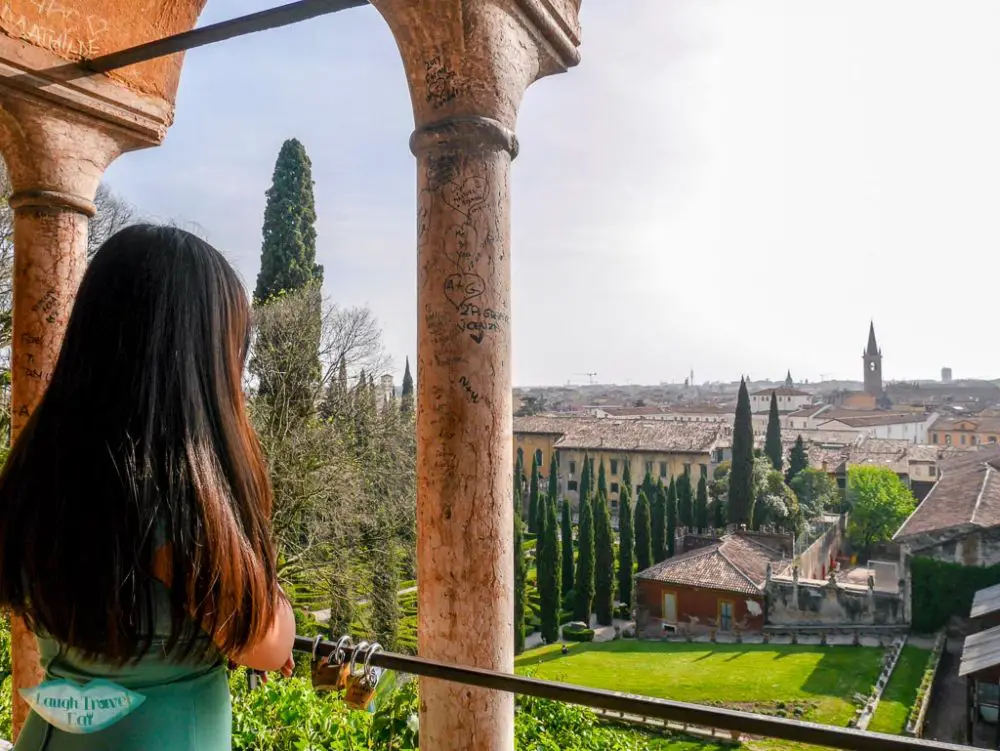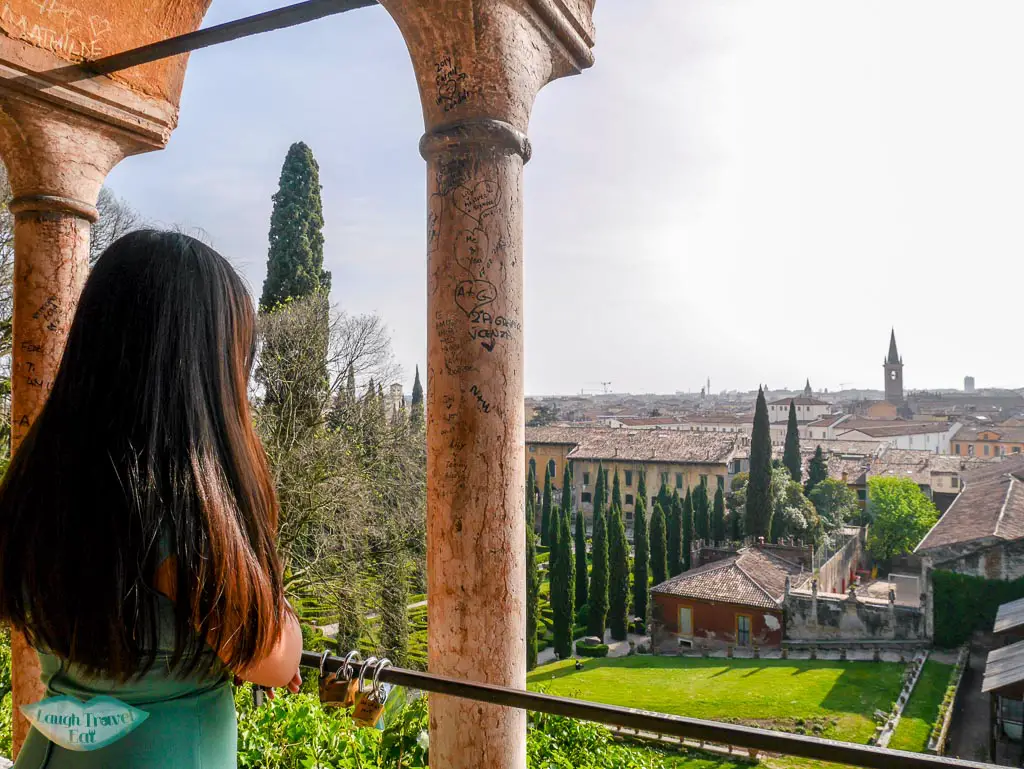 If I put it on the highlight, it means that you can't skip it! The city of love has a lot of hidden gems as well, but there are also some great day trips within 1-2 hours. Here are three of My top favourites: 
Mantua – a small city with three palaces to visit, including some stunning frescos (although this town is actually not in Veneto!)
Sirmione – laze out on a limestone beach by Lake Garda and admire the quaint town vibes
Brescia – an often overlooked city, Brescia also has a keen Roman past but also mixed in with some Fascist/Rationalist buildings.
Discover Emilia Romagna – 10 days
Bologna – 7 days
Spend 7 days in Bologna, with 3-4 days in Bologna with the first two days the same as my highlight. In addition, you can either visit:
Then it's time to take 3 day trips to see some off-beat towns with charming histories of their own. I would say base yourself in Bologna near the train station to avoid too much changing! For a full list of possible choices, see my guide on day trips from Bologna here. I suggest these three towns: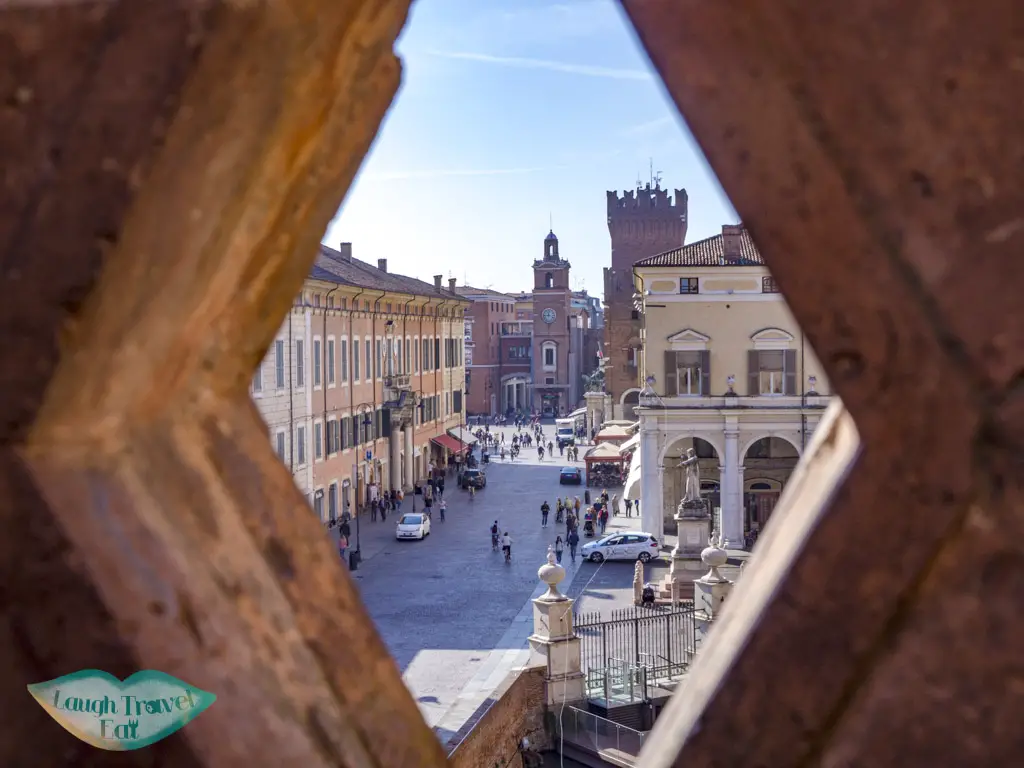 Ferrara – only 24 minutes from Bologna, Ferrara was the seat of the d'Este family with the Estense Castle in the center.
Parma – its Veronese Pink Marble Baptistery is a must-see, and you can visit a Parmigiana Reggiano factory and balsamic vinega factory on this day, too.
Modena – home to balsamic vinegar, sports cars, and of course, a historic old town
Rimini – 3 days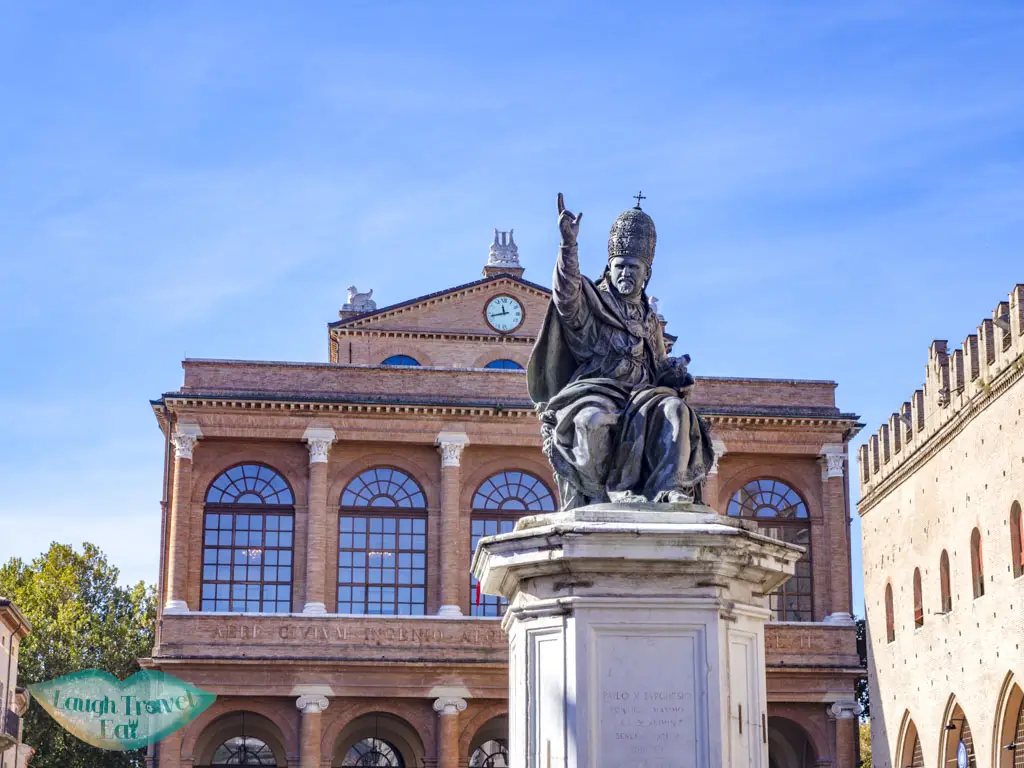 Spend the remainder of your time in Rimini by the Adriatic coast. It's a lovely little city with Roman roots, a medieval castle, and some lovely beaches. Although the beach is a 20 minutes walk from town, so be sure to factor that in!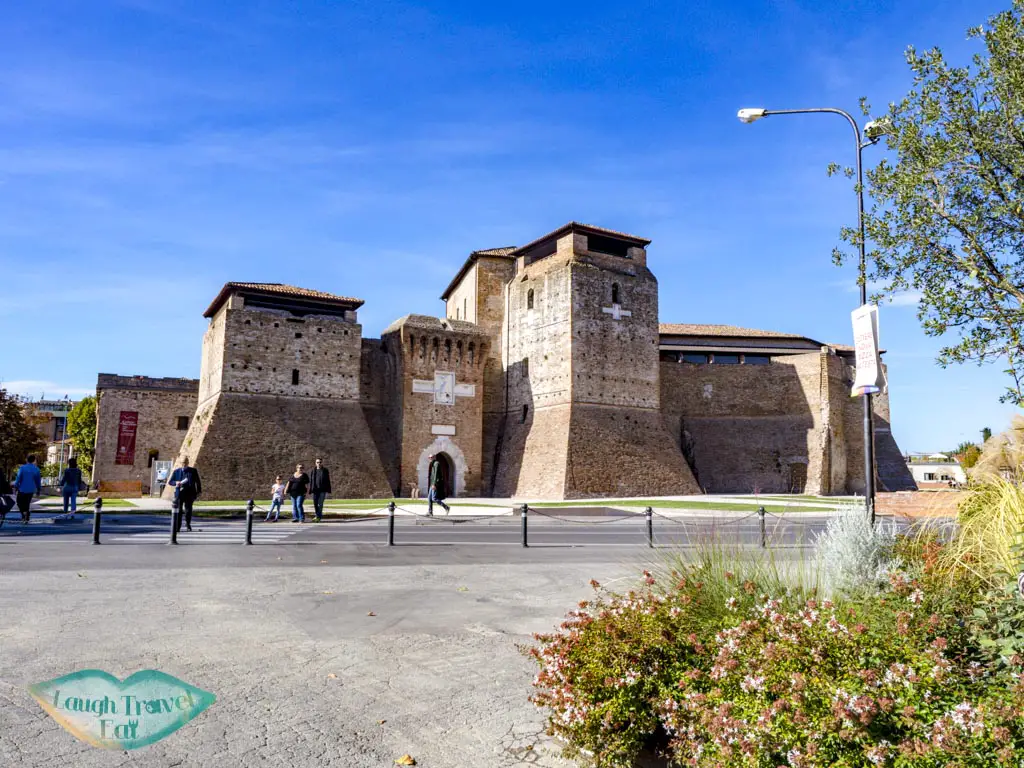 Day 8 – explore Rimini's past and the many Roman structures, in particular the Augustus Arch and the Tiberius Bridge. It was the start of the Aemilia Way that sees it flourish into medieval time under the rule of Malestesta from the 13th to the 16th century.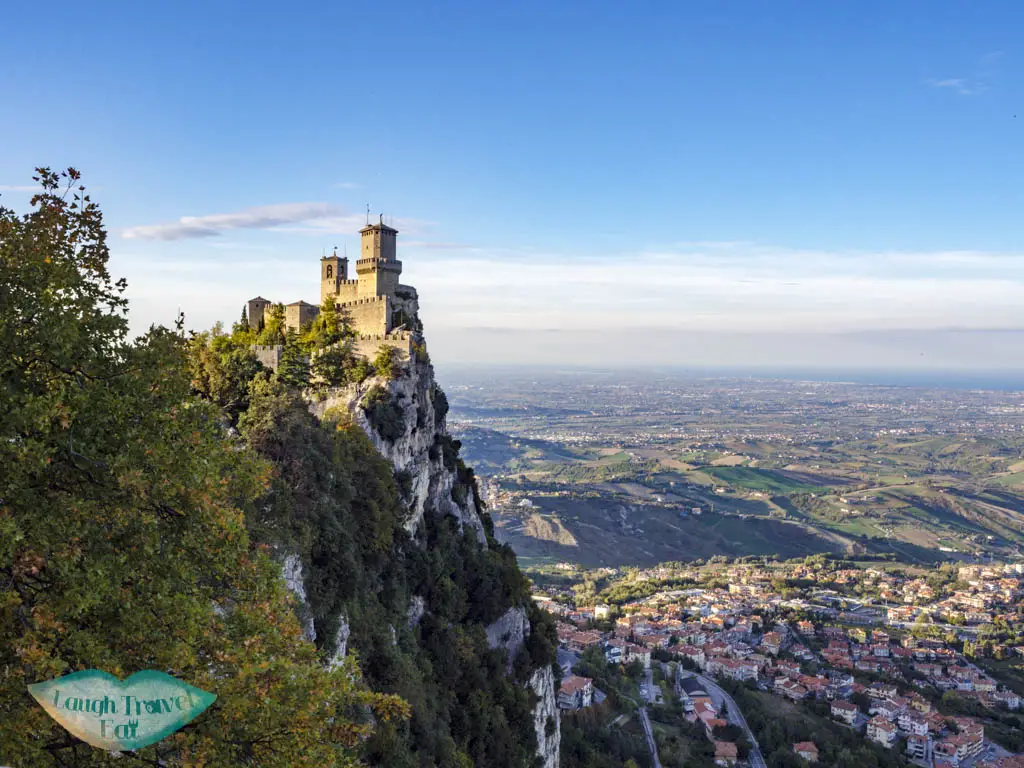 Day 9 – Take a day trip to the oldest republic in the world: San Marino. From piadina class to climbing its two towers, it's only an hour's journey from Rimini and the highest point in the region.
Day 10 – enjoy the beach or do some last-minute sightseeing before your flight out!

Where to stay in Rimini
Budget: Hotel Ausonia is between the city and the beach with good value for money accommodation. Hotel Rosabianca is right by the beach with minimalistic and clean rooms.
Mid-range: Hotel Napoleon is a good, traditional hotel by the train station. Hotel Aria is a good beach choice with a good price range.
Splurge: Stay close to the station in comfort at Card International Hotel, the best of both worlds only 20 minutes away.