Barefoot luxury. It was a term I've heard of but I didn't truly understand it until I arrived in Zeavola. Located in the north of Koh Phi Phi Don, it's far removed from the boisterous Tonsai main town and offers a secluded serenity that I hadn't thought possible here.
Zeavola is part of Green Pearls collection of sustainable and green hotels, focusing on reducing their impact on the environment and supporting the local and environment. It's perfect if you are looking to experience Koh Phi Phi with serenity and sustainability:

Location on Koh Phi Phi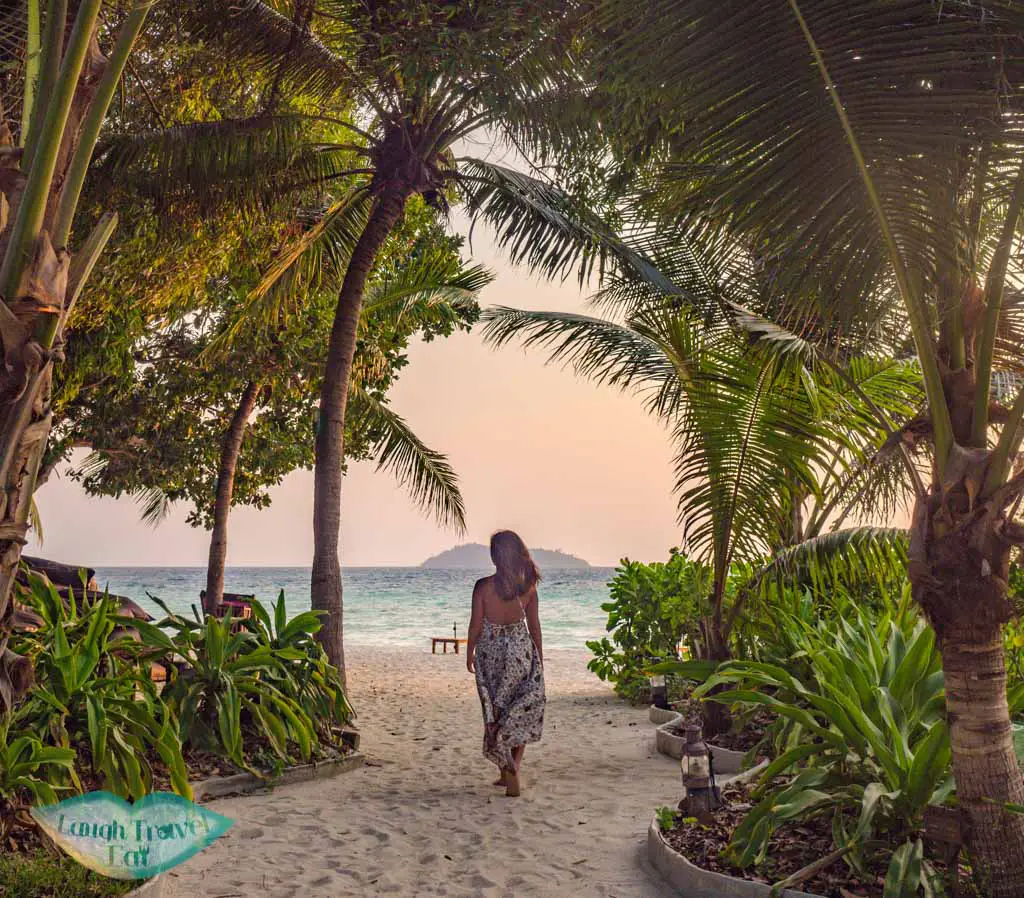 Located on the north end of Koh Phi Phi Don, Zealova sits on a narrow stretch of the island sandwiched between Laem Tong Beach in the east and Laem Tong Beach Pier to the west. Zeavola has a little stretch of the beach to itself with barely any crowd, and a swimming area directly across, making it perfect for vegging out.
There is a path that can take you to the main town in about 30 minutes or less, although you can also negotiate a ride with a longtail boat or arrange with the hotel.

About Zeavola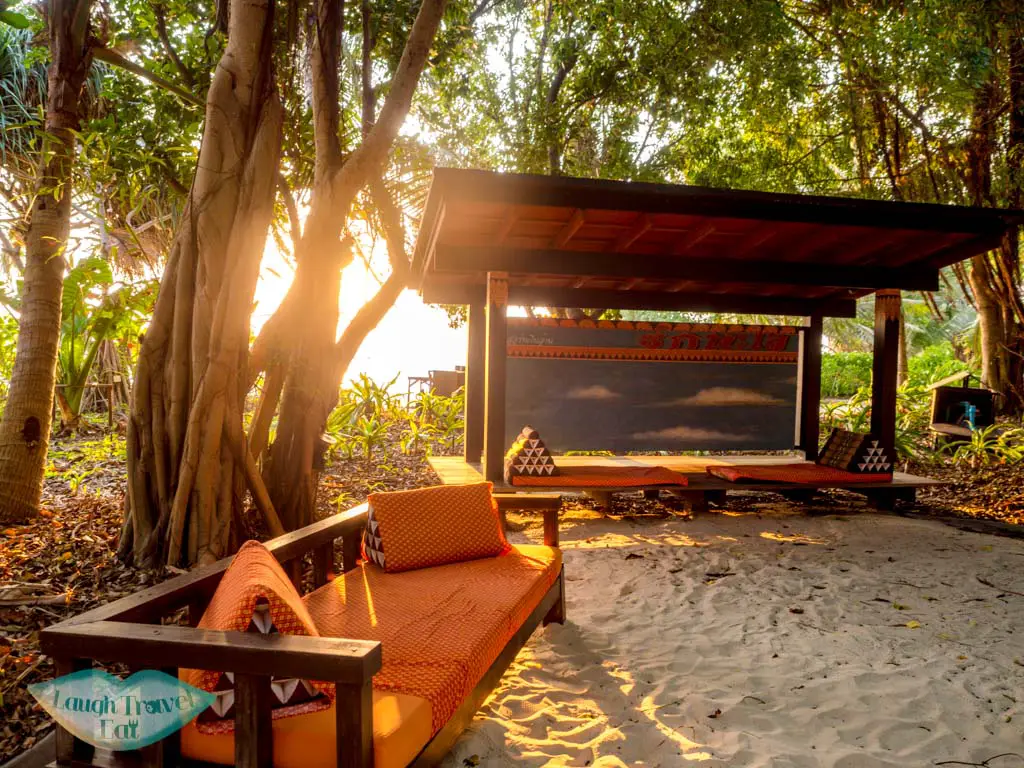 Zeavola is named after the latin name of the Sea Cabbage, Scaevola taccada, which reflects in its sustainable efforts in protecting the island and the sea. The teakwood villas spread across the webs of sandy walkway are reminiscent of a traditional Thai village with their outdoor terrace and classic Thai design. The lush greenery in between means that not only humans inhabit the space but geckos, birds, and frogs do, too.

Zeavola's green initiatives
While the hotel has existed since 2004, its sustainability journey started in 2008 when the hotels changed hands and the new General Manager Florian took the helm. Zeavola's green efforts has earned them the Travelife Certification, which has over a hundred criteria checking if an accommodation is up to scratch.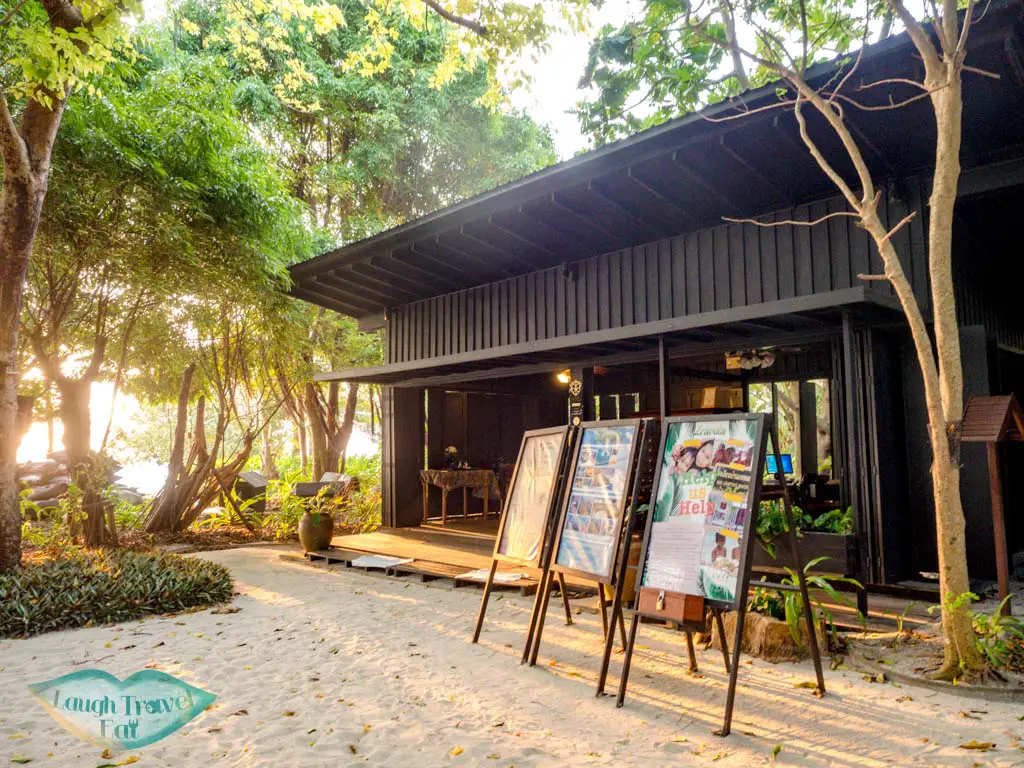 Being on a remote island like Koh Phi Phi definitely makes it more challenging for Zeavola to be green. Water source, trash treatments, and food waste are only some of the issues. If you are interested in more in depth info, their little Green Book documents the amazing journey and the code of conduct for the resort. I was able to have a chat and see the back-end of it all with Florian himself.

Water recycling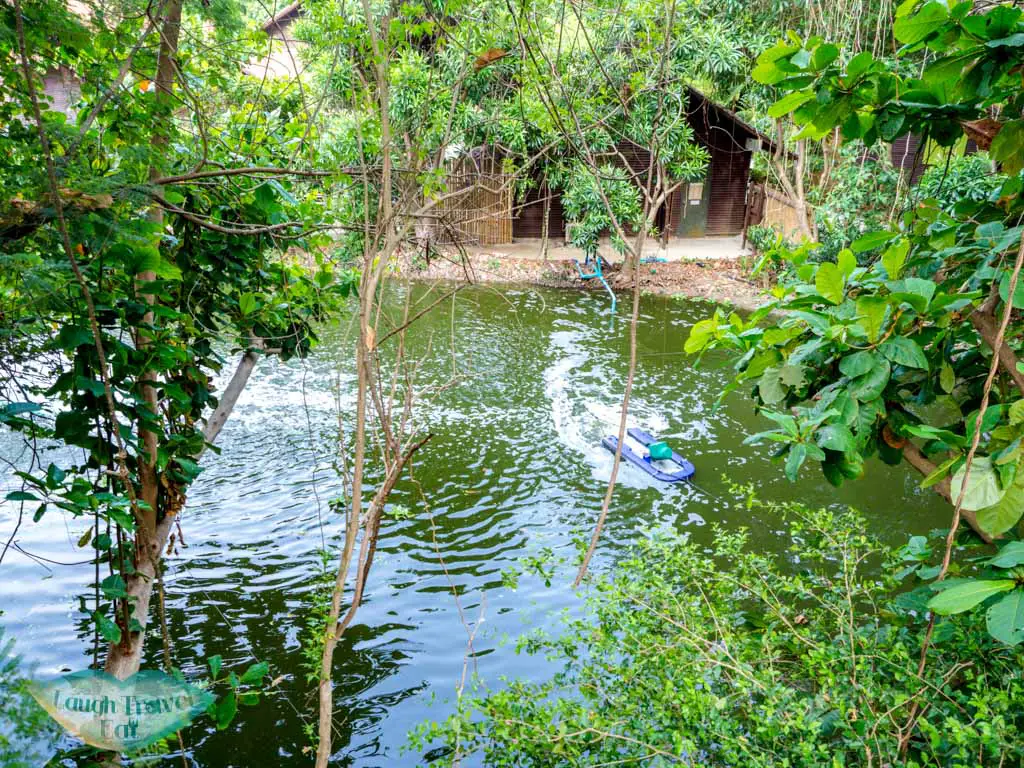 The water used in the resort is from rain and run off and filtered for use. The wastewater is then clean collected in the pool in front of the spa with two pumps to oxygenate and reduce algae growth. It all passes through a 5 chamber filter system and is one of the cleanest in Thailand. The water is then used in irrigation in the garden. The water use in laundry is also recycled each day.

Eco swimming pool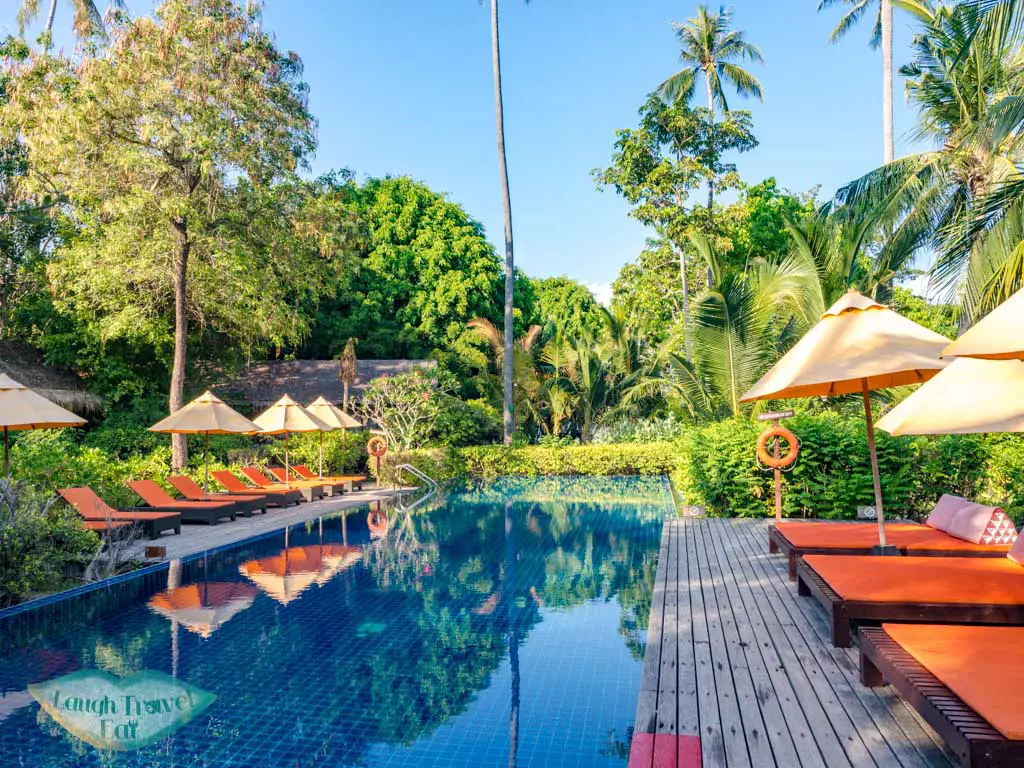 The swimming pool at Zeavola uses the Asia Enviroswim system to purify the water of the swimming pool without the use of chlorine. This means the water feels better on your skin and is recycled through the intricate and effective filtration system to reduce environmental impact.

No plastic bottles
Drinking water is provided in 2 glass bottles, and the bottles are clean, disinfectant, and rebottled onsite. You can refill them at the Refill My Bottle Station near the reception. Each guest is also given a metal bottle they can bring home to use!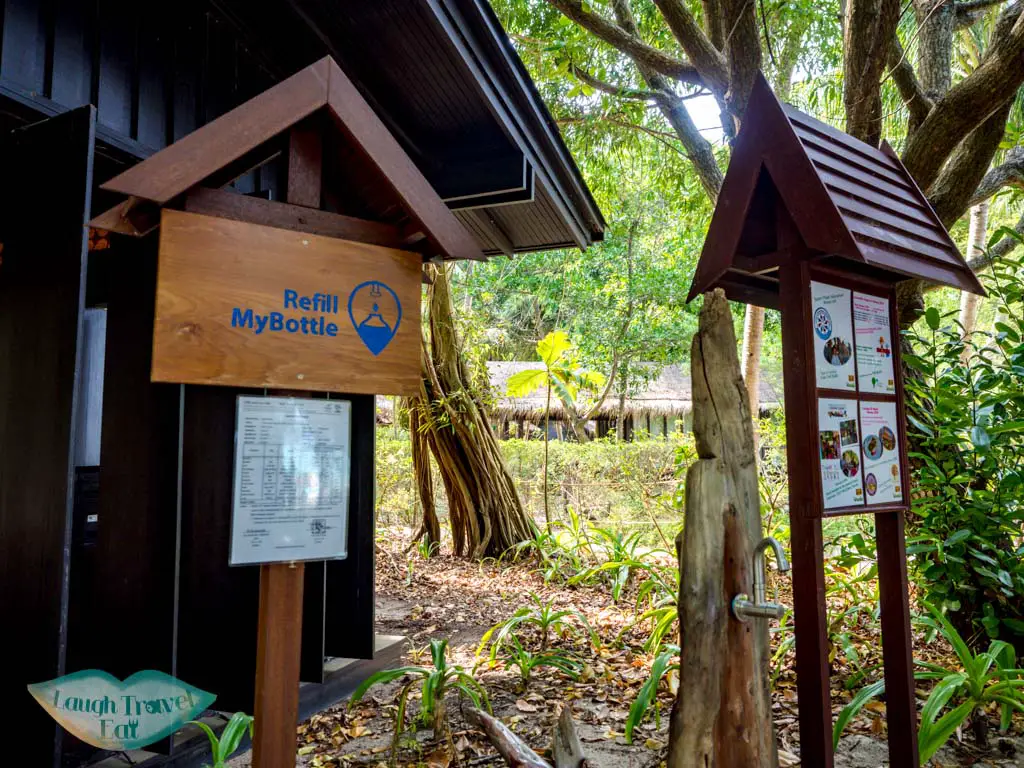 They also use ceramic bottles for shampoo and body wash with organic and non animal tested formula. I absolutely love using them and the bottles are beautiful.

Making their own fertilizer
Food Waste

All the food waste from the restaurants is converted into fertilisers. First, they are put through a dewatering machine that reduces the mass to 50%, then the water goes into a fat trap to separate fat so the water can go into the wastewater system.
The dewatered food waste is then fed into a composting machine and within 24 hours a nutrient-rich fertilizer is produced, reducing food waste to zero.

Foliage and jungle trash
Instead of transporting them to the mainland to burn, a shredder is used to tear them and they are mixed with the fertilizer produced from the food waste together to use back in the jungle!

Waste management
Packaging is kept to a minimum with the use of baskets and ice boxes as much as possible, and any that are generated are sorted and recycled or sold.

Community efforts
The area is settled by sea gypsies and Zeavola collects donations for local schools. Every Friday they do lunch for the students and teachers Ban Laem Tong Primary School as well and guests are welcome to help.

Rooms in Zeavola
There are 4 types of villas in Zeavola: Pool Villa Suite, Beachfront Suite, Garden Suite, and Village Suite. Each features an outdoor terrace area with the Thai triangular cushion settee, coffee and tea making facilities, and two glass bottles of water. There's a minibar and snacks too with a price list.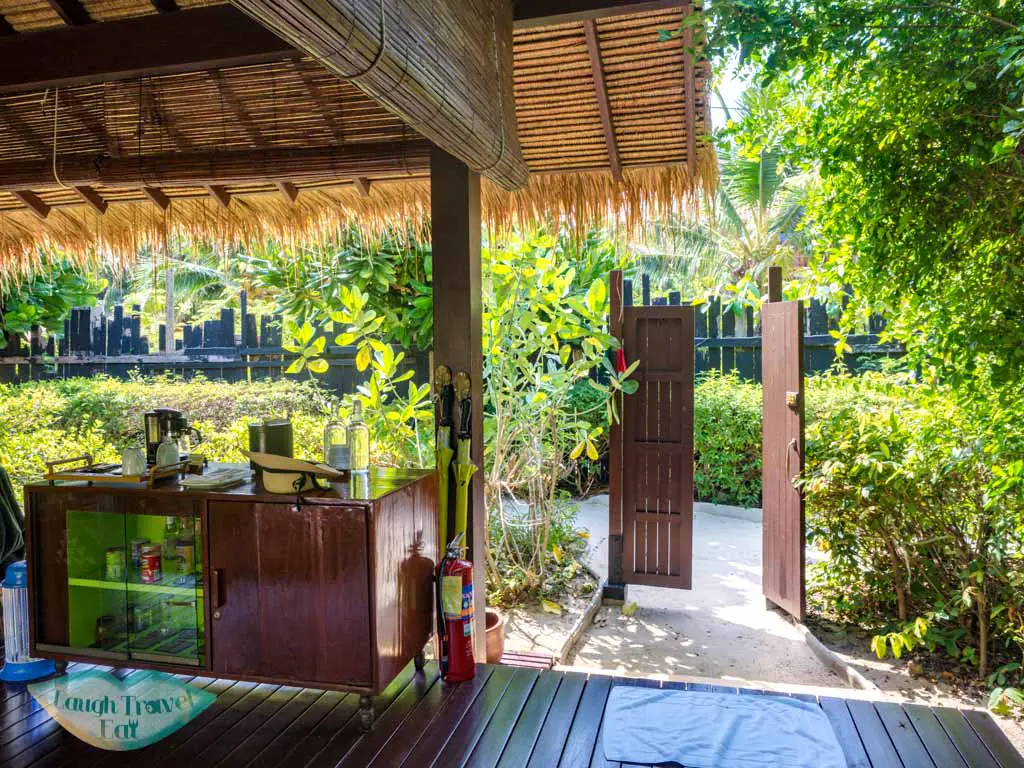 The rustic wooden doorway has two flags, one for cleaning the room and one for do not disturb. Every morning when I'm at breakfast, they come and clean the room and part the curtains to let the sunlight stream through. And in the evening they turn down the bed and open the mosquito net. They also move a bottle of water inside which is super sweet!
They also leave some fresh fruit daily in a little bamboo basket on the outdoor table, and there's cutlery and plate too.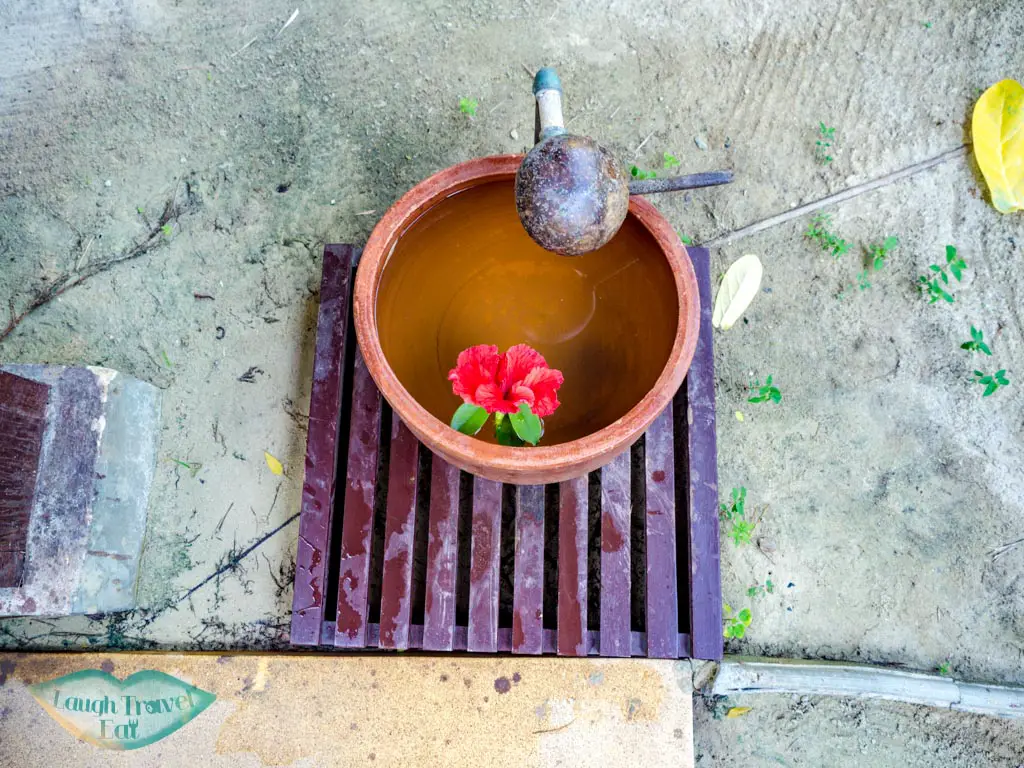 Each suite has a water tub by the stairs to wash your feet before you get in the villa, which adds to its old-time charm and is actually very thoughtful since the paths are sandy.

Village Suite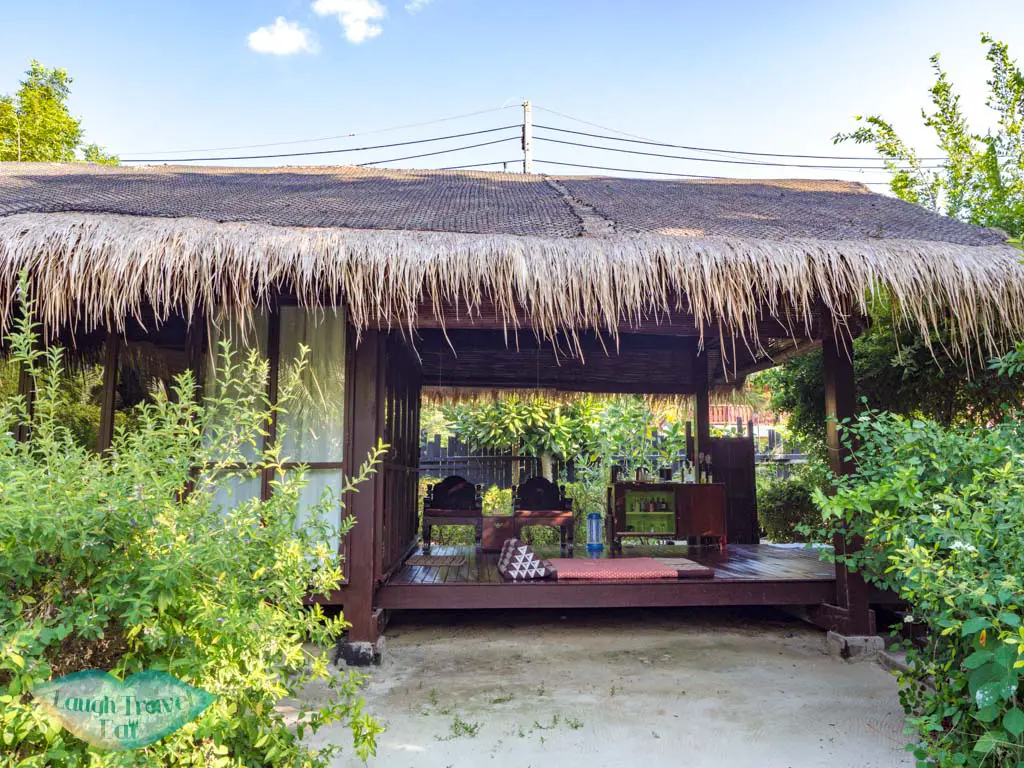 The suite is split into the room and the bathroom. It's a dream to sleep on the huge bed with hypoallergenic pillows surrounded by mosquito net, which I appreciate so much. There is air conditioning in the bedroom and I make sure to slide the door to the bathroom close to lower its use.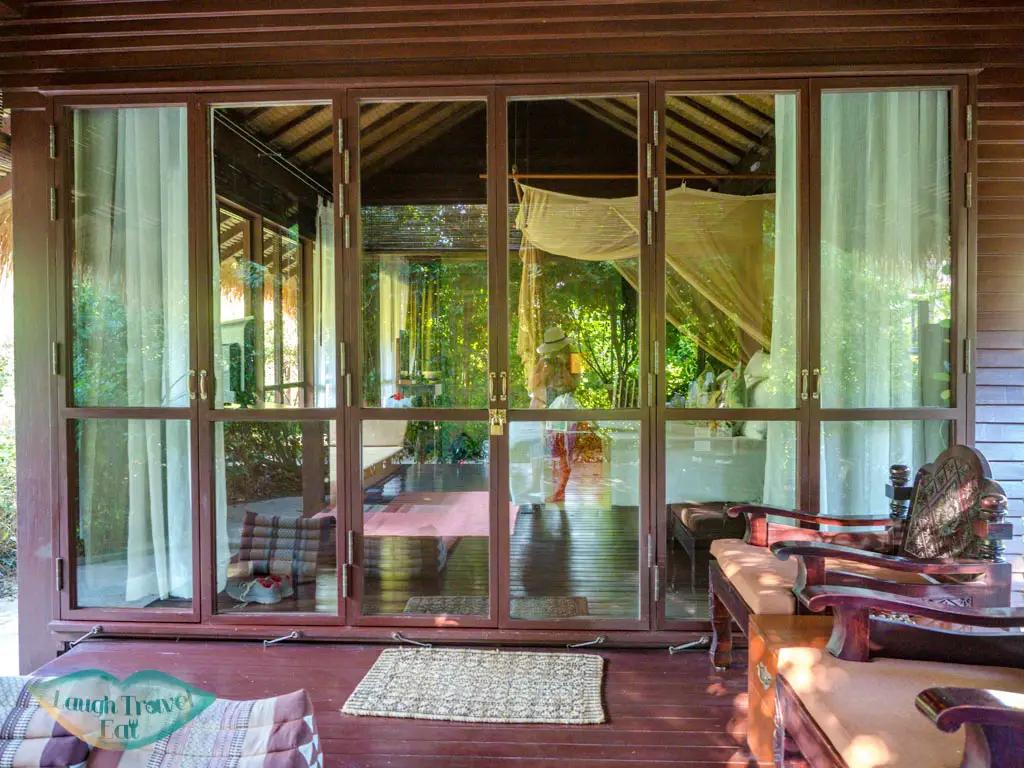 To charge your devices, head to the wood table by the bed. There are two outlets each with two USB charging pods. On the table is an information booklet with all you need to know about Zeavola's many facilities and activities.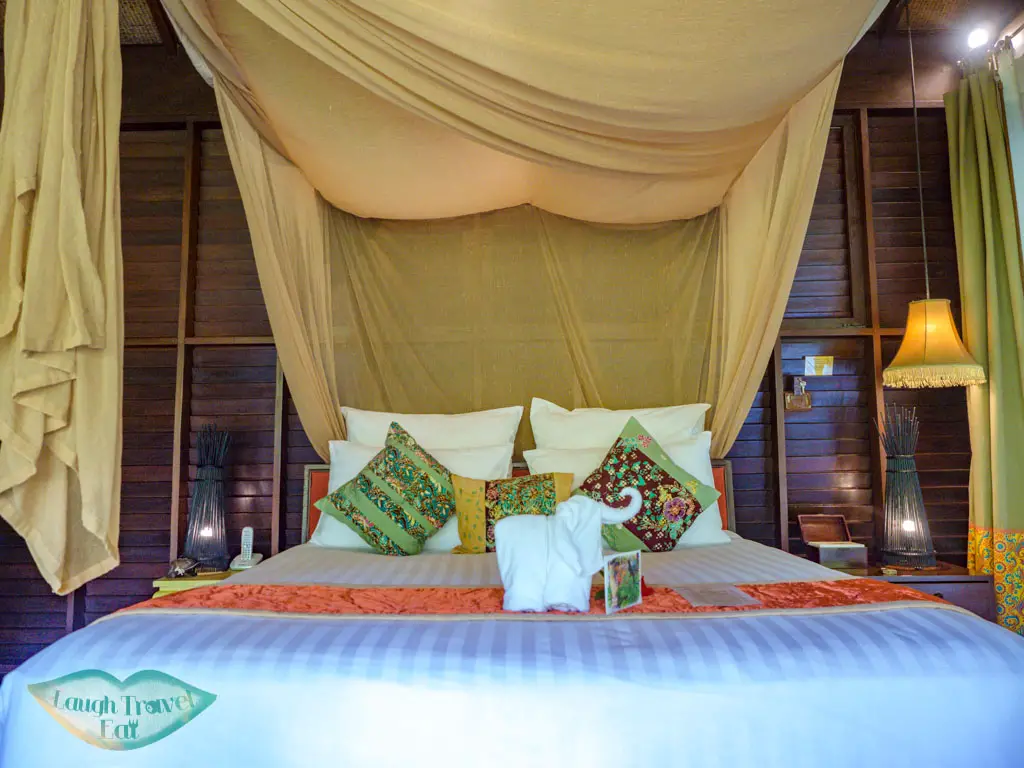 Next to the bed is a wooden toad, which you can place on the bed if the sheets need changing. The other side of the bed is a smart control with a clock for the lights. There is a TV, too, which I didn't make use of since I'm either reading in bed or on the lounge chair by the winter.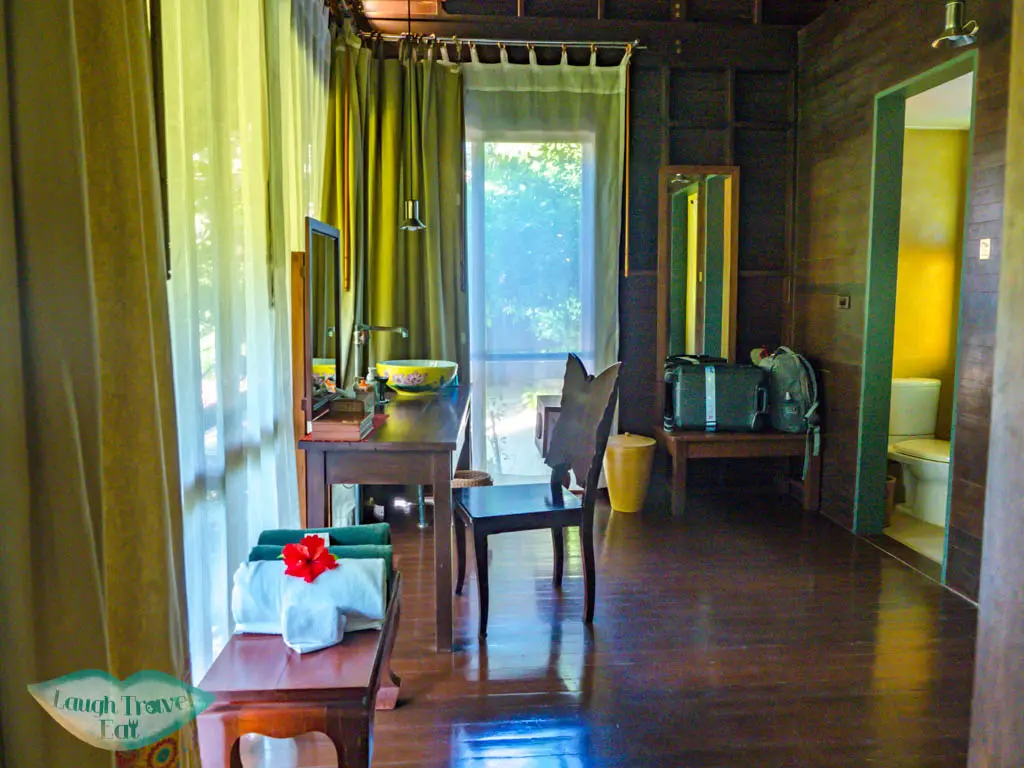 The spacious bathroom is another highlight and makes me feel like a noble woman in the Ayutthaya period with the long vanity table. There is an indoor and outdoor shower and a wardrobe. Of course, a full length mirror too.

The Garden Suite and Pool Villa Suite are set further back against the hill and are more spacious. The Pool Villa is ideal for couples and honeymooners, perched on top of wooden walkways. It has its own pool, of course, a day room and a whole villa a little further up.

Zeavola Spa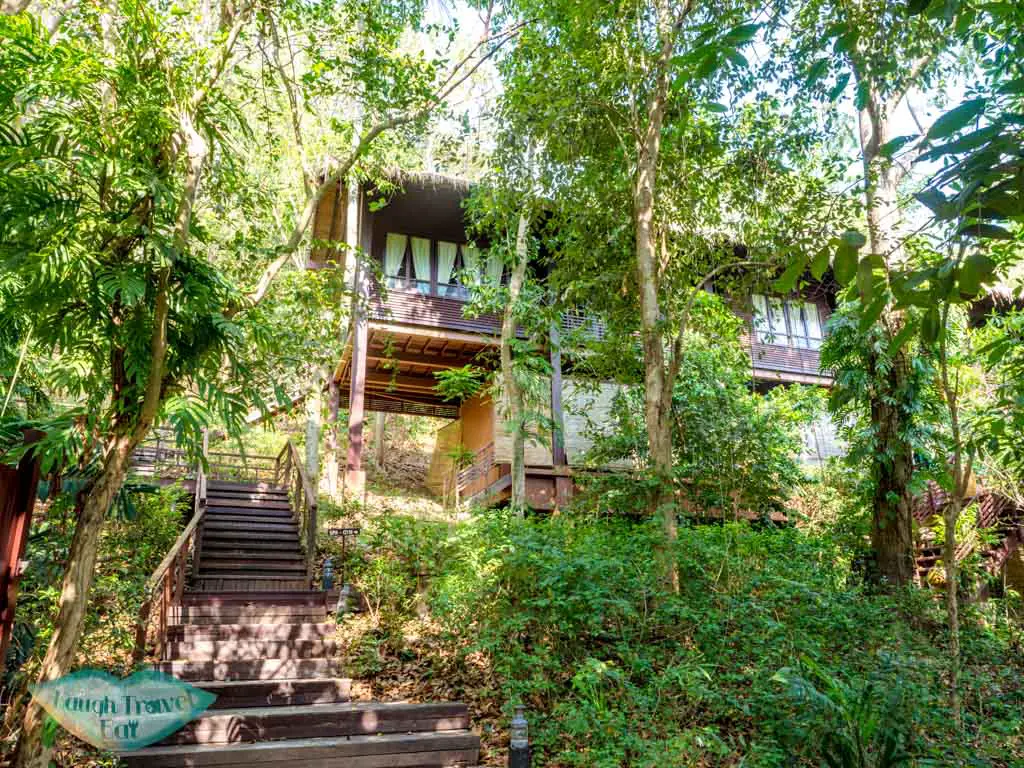 It's not a stay in a resort without a spa. The Zeavola Spa is a pocket of extra serenity in the resort, surrounded by the lush jungle and sound of birds. There are showers and changing room facilities at the spa, so you can go there straight from the beach.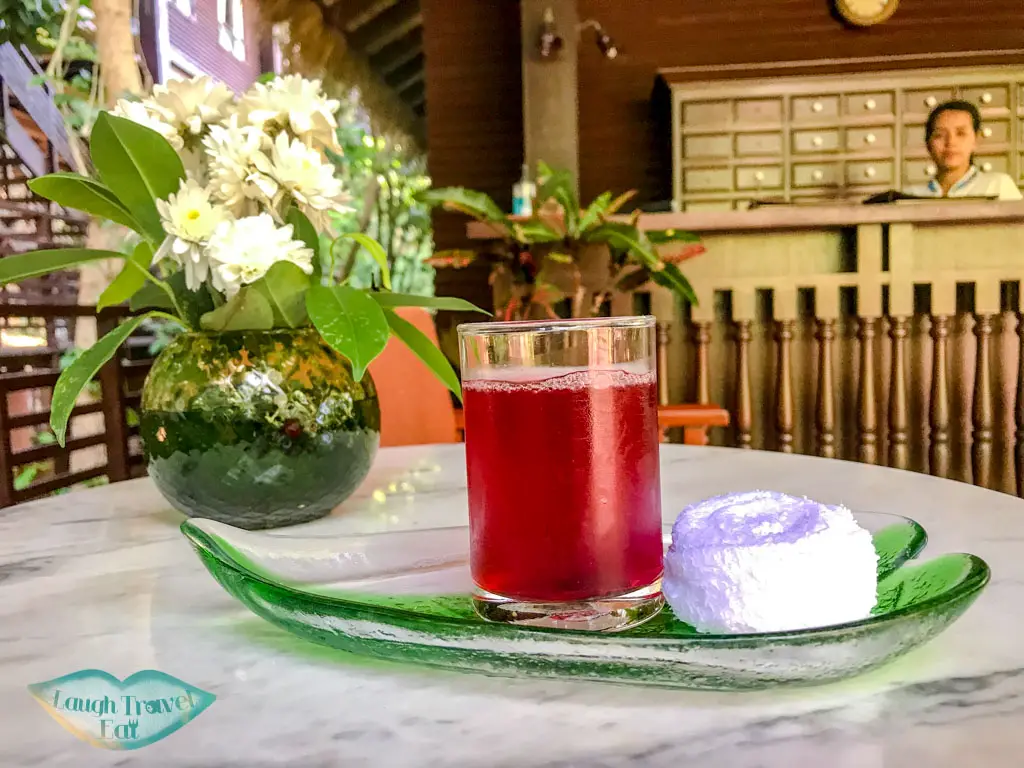 The spa offers a mix of massage and spa treatments that draws the best of Thai, Chinese, Polynesian, and western practices. On arrival, a cup of chill tea and cool towelette is handed over. I indulged in their 60 minutes Phi Phi Lomi massage – a mix of Thai and Polynesian technique. Instead of a dry Thai massage, it incorporates oil and makes it even more relaxing and soothing.
The spa also offers facials and body scrubs and wraps, and great spa packages. You can book at reception, call, or visit the spa counter to book. There are also couple rooms, too!

Restaurant in Zeavola
If I can only ever eat one meal forever, I'd choose breakfast in Zeavola. All the food served in Zeavola's restaurants are freshly prepped – and it's either at the Baxil restaurant where breakfast is served or Tacada by the beach afterwards. If you want to stay by your beach umbrella, they can also bring the food to you!

Baxil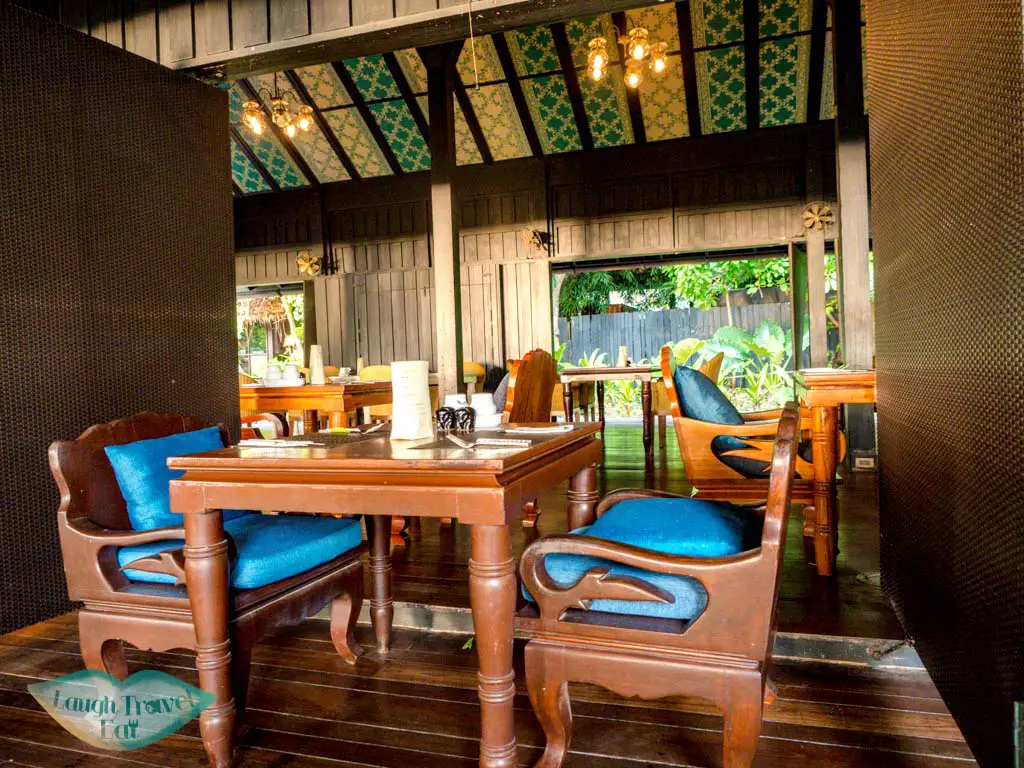 Breakfast is served between 6:30 to 10:30 with a wide variety of buffet items and 6 great hot food choices in addition to eggs. I wish there was enough time for me to try every single one, since there are American, British, Japanese, Indian, and Thai styles.
To be fair, my favourite is the American breakfast with a minute steak, pancake, harsh brown, eggs, and bacon, so I end up getting it again.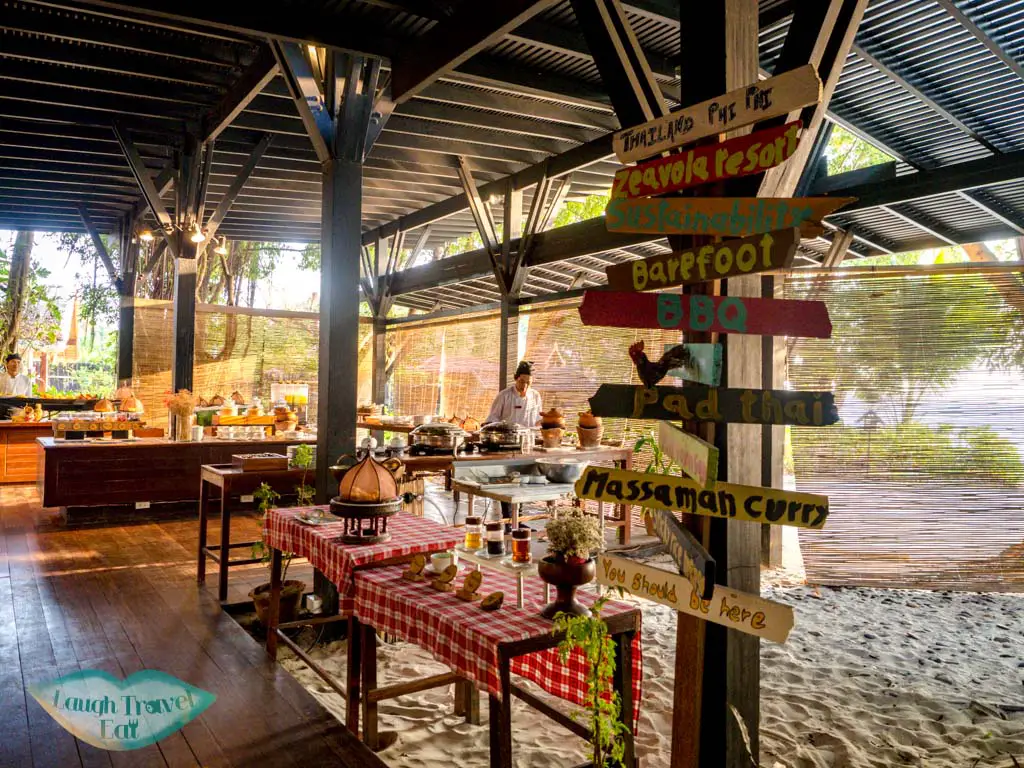 The buffet spread has all of my favourites, aka it's well stocked. Chocolate croissant, various juices, cheese, cold cuts, cereals, and even a noodle bar. The staff will come and take your order for the hot meal as well as coffee or tea. I often end up eating so much that I wouldn't need lunch!

Tacada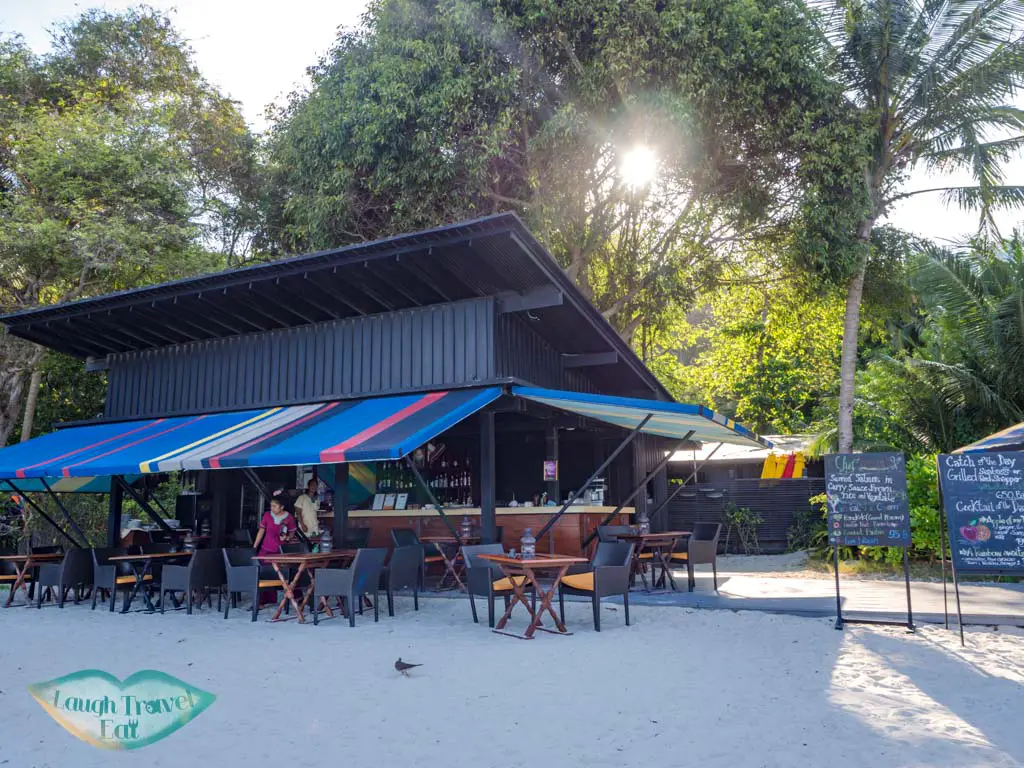 The beachside restaurant offers juices, mocktails, cocktails, and refreshments. If you don't want to move from your beach umbrella, they offer light meals and western style food on the a la carte menu.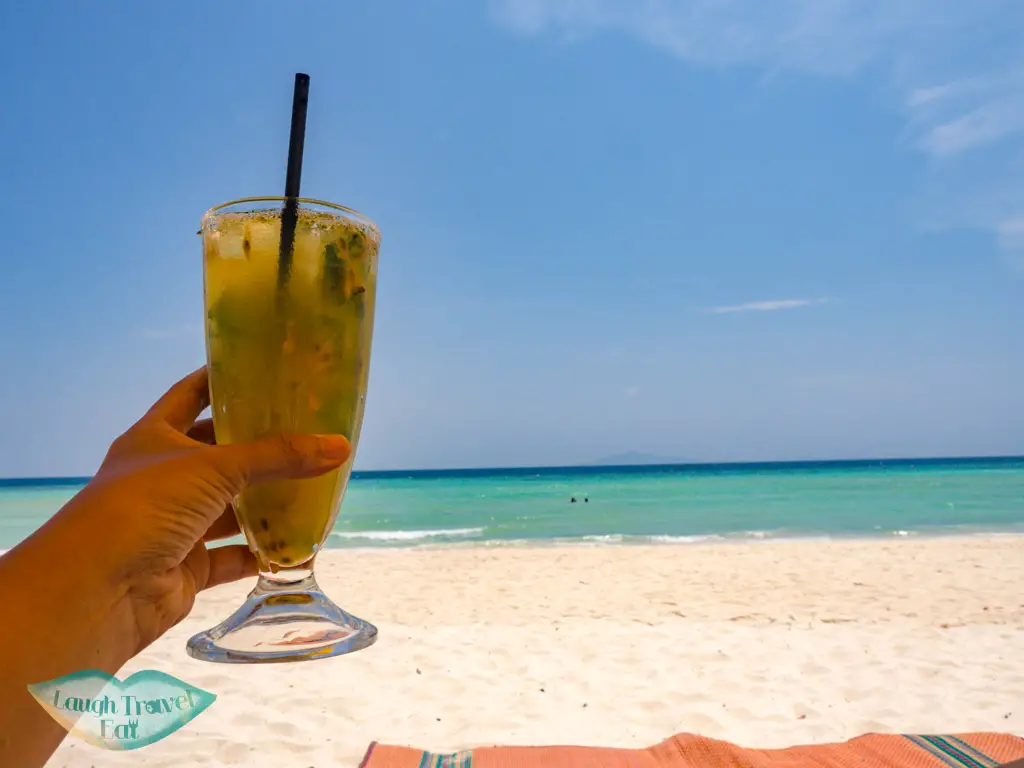 For dinner, there's a western and Thai set meal as well which you can enjoy in the romantic light of a lantern by the beach.
I tried their four course Thai Set 2, which includes ALL of my favourite Thai dishes. Crab cake, coconut chicken soup, green curry with prawns, and mango sticky rice!
Opening times: 10:30 – 22:30

In addition, room service is available between 11:30 – 22:30 with the menu. The prices are around 420 baht to 280 baht.

Chili And Pepper Restaurant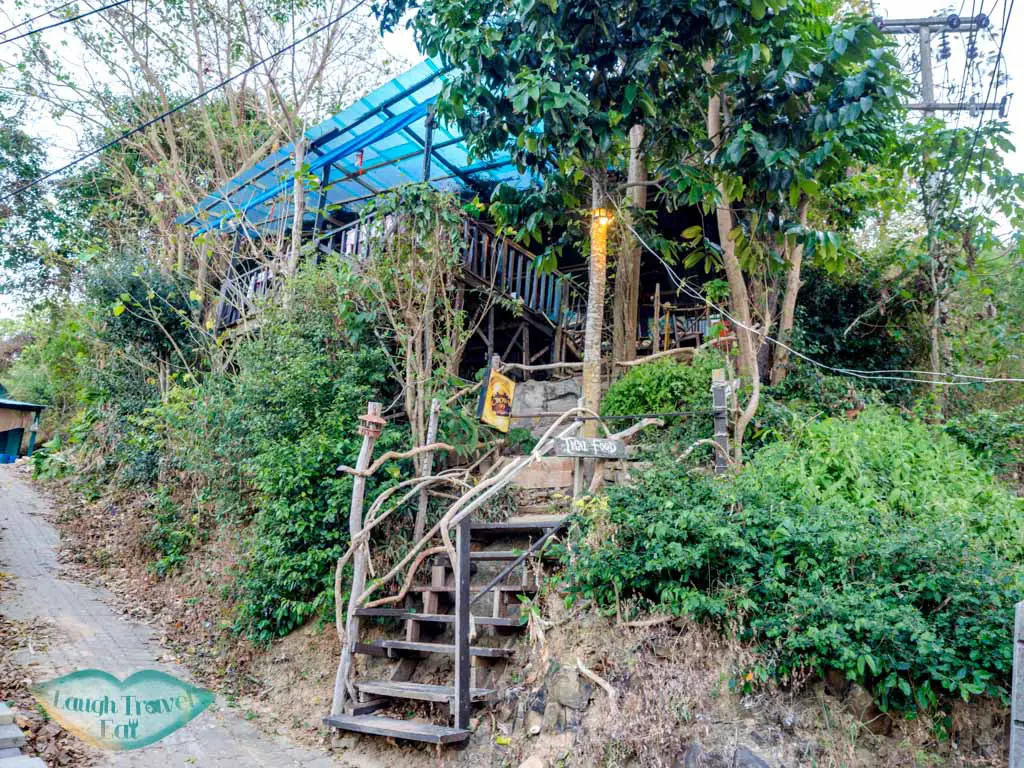 If you want something different from the hotel restaurants, there are a few eateries nearby. I tried a few and highly recommend Chilli & Pepper. It's a family owned restaurant on a rickety wooden house on the side of the cliff.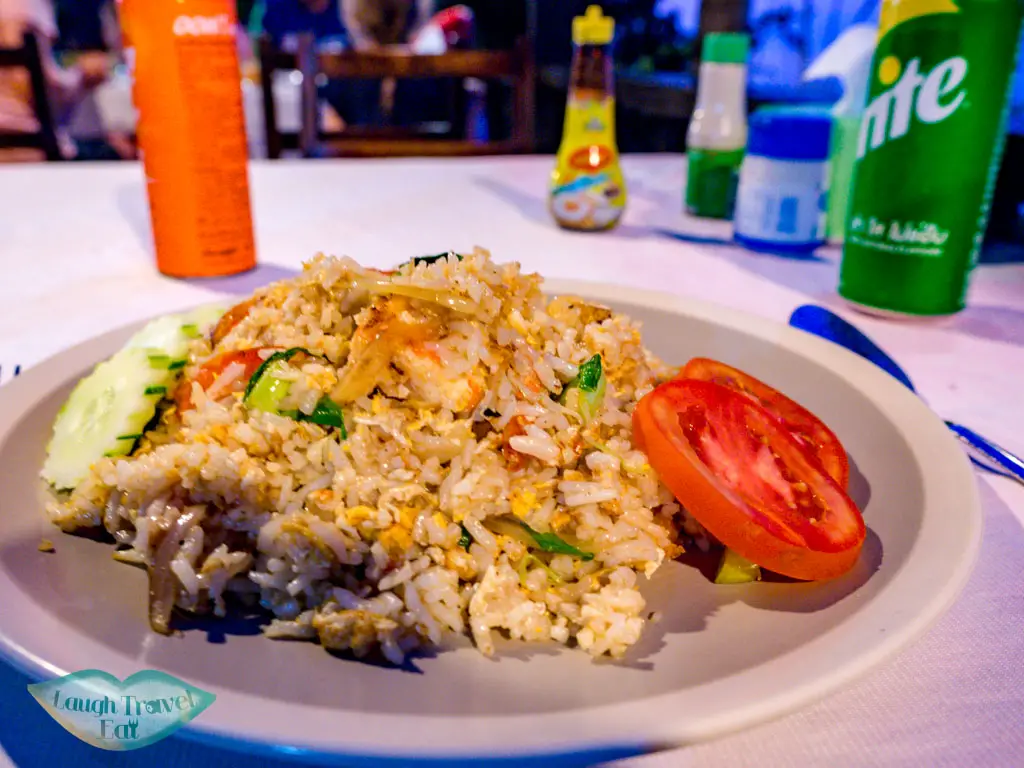 And it's the best fried rice I've had so far and relatively cheap compared to the other options this side of town.
Address: Ao Nang, Mueang Krabi District, Krabi 81000, Thailand
Opening times: 11:00 – 22:00

Activities in Zeavola
Zeavola can organise both speedboat and longtail boat excursions from the hotel, whether it's island hopping around Koh Phi Phi or to Krabi or Phang Nha. They can also organise romantic sunset dinner as well as couple excursions. Otherwise, here's some other things you can do:

Tanning on the beach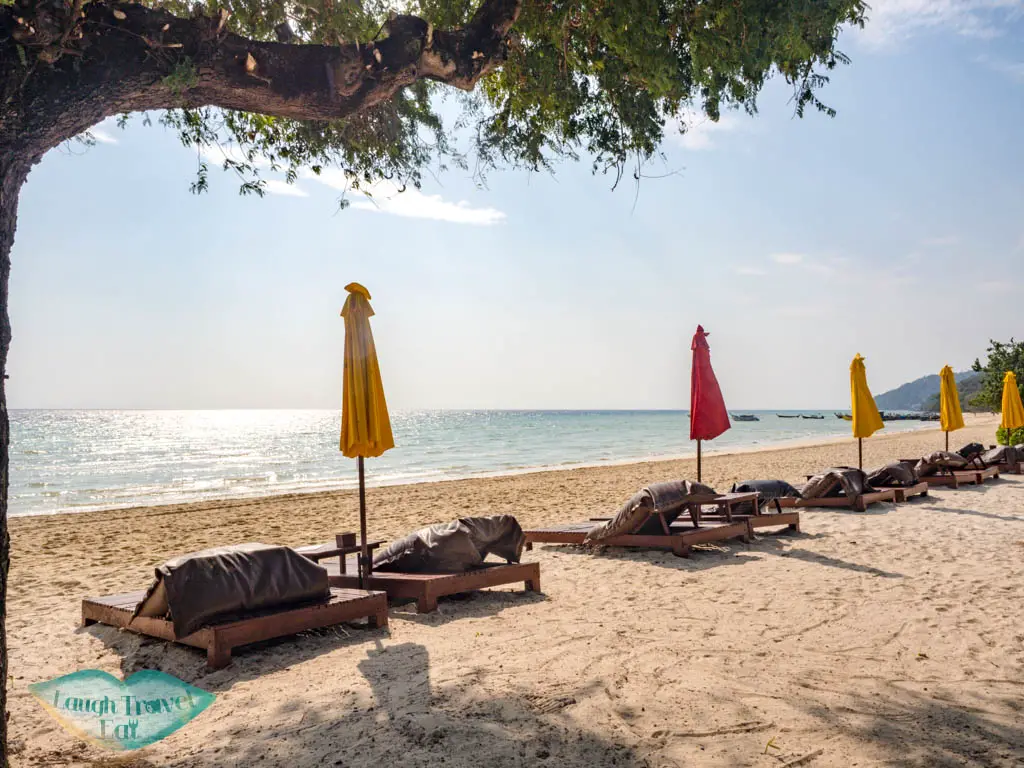 With a choice of beach mats with cushion and beach loungers, both shaded by umbrella and even a tree. The mats are by the reception and the lounger is by Tacaada, and rarely anyone walks pass this side of the beach. There's a swimming section across from Zeavola, too, perfect for a cooling dip. They often give out a small cup of cold drinks and towel around lunch time, too.

Zeavola Dive Center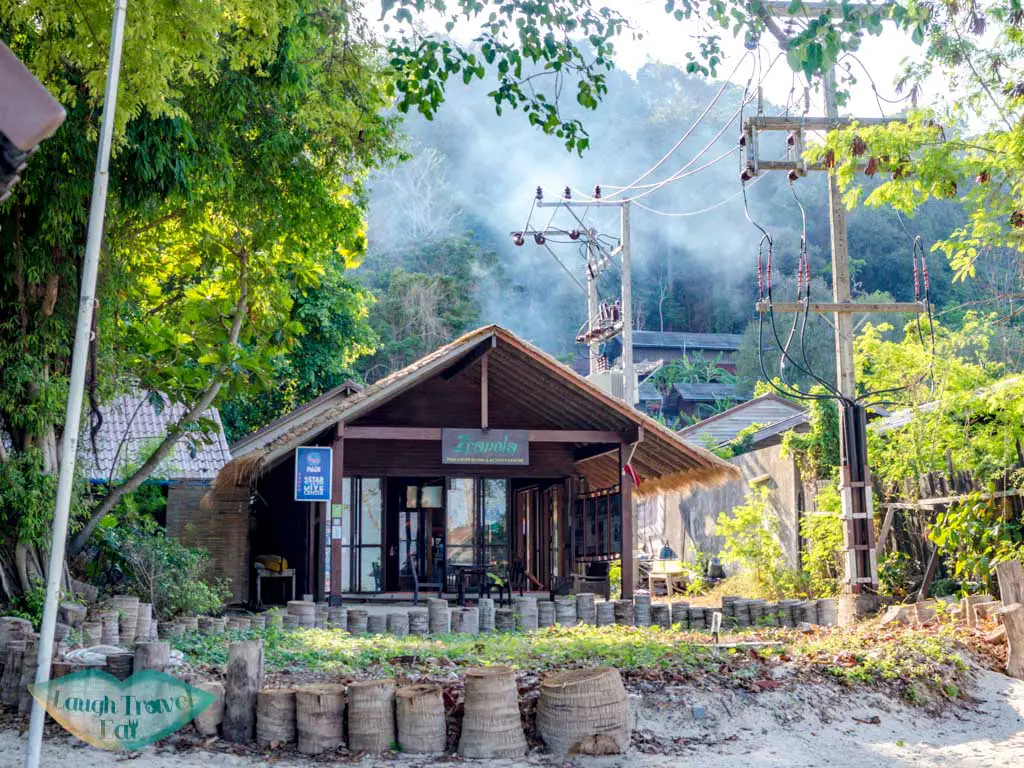 A little further up from Tacada is the Zeavola's Dive Center. You can arrange for an excursion or a PADI course beforehand via email, they reply very promptly and are very informative. As of March 2020, a day out diving costs 4,700 baht, and a PADI course with e-learning 12,700 baht.

Note: the area is in an National Park so 400 baht fee plus 200 baht diver's fee is needed and not included. The national park fee lasts 3 days, but the 200 baht diver's fee must be paid daily

Sunset viewpoint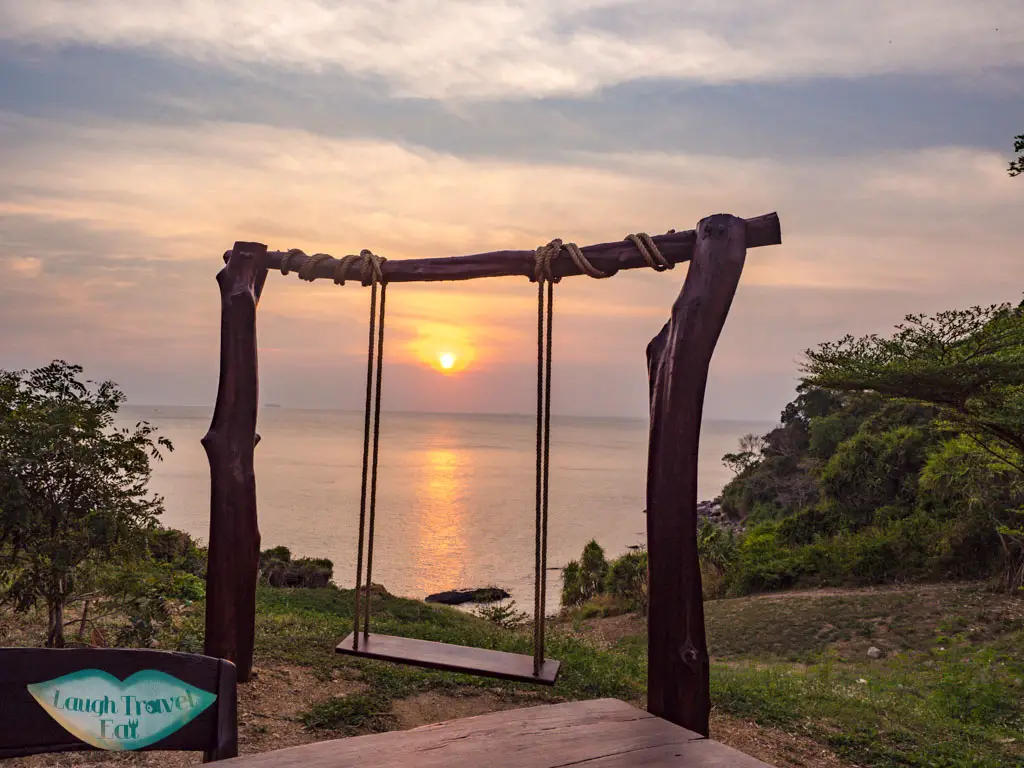 Less than ten minutes' walk away is a great sunset viewpoint with a swing as well. It's right behind a building that's part of the Phi Phi Natural Resort and the road there is paved.

Bird watching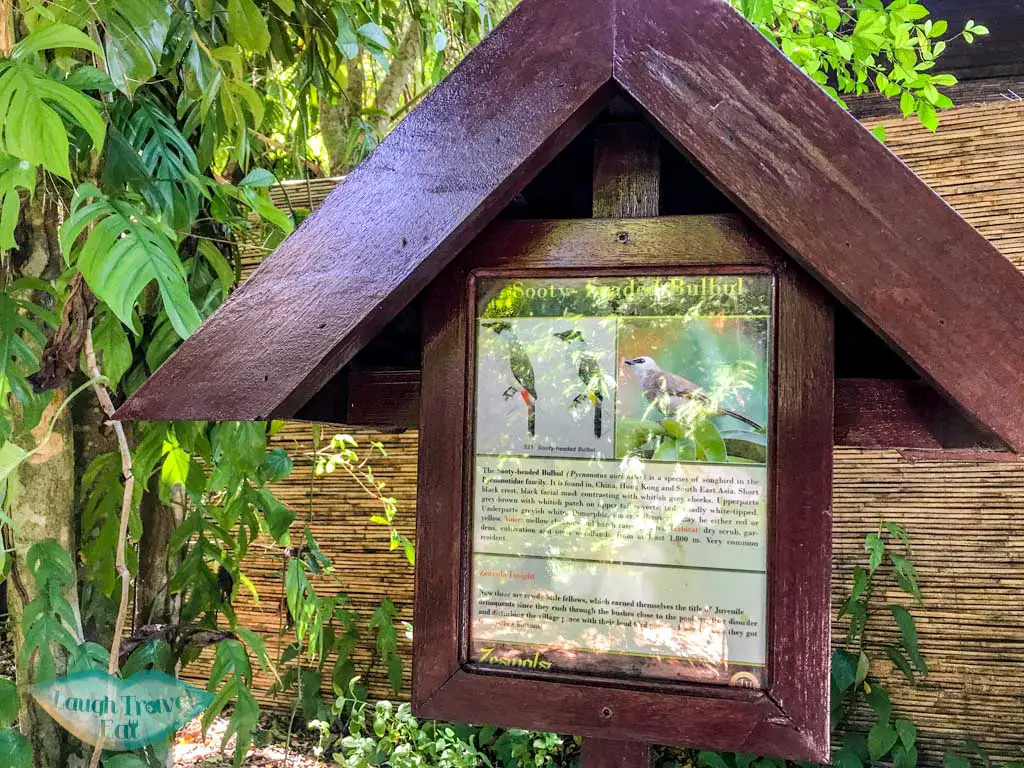 There are over twenty species of birds around Zeavola, at least half calls the area home. Keep your eye out for these nifty little signs that let you know which species of bird live where and their story with Zeavola around the resort.
Laem Tong Beach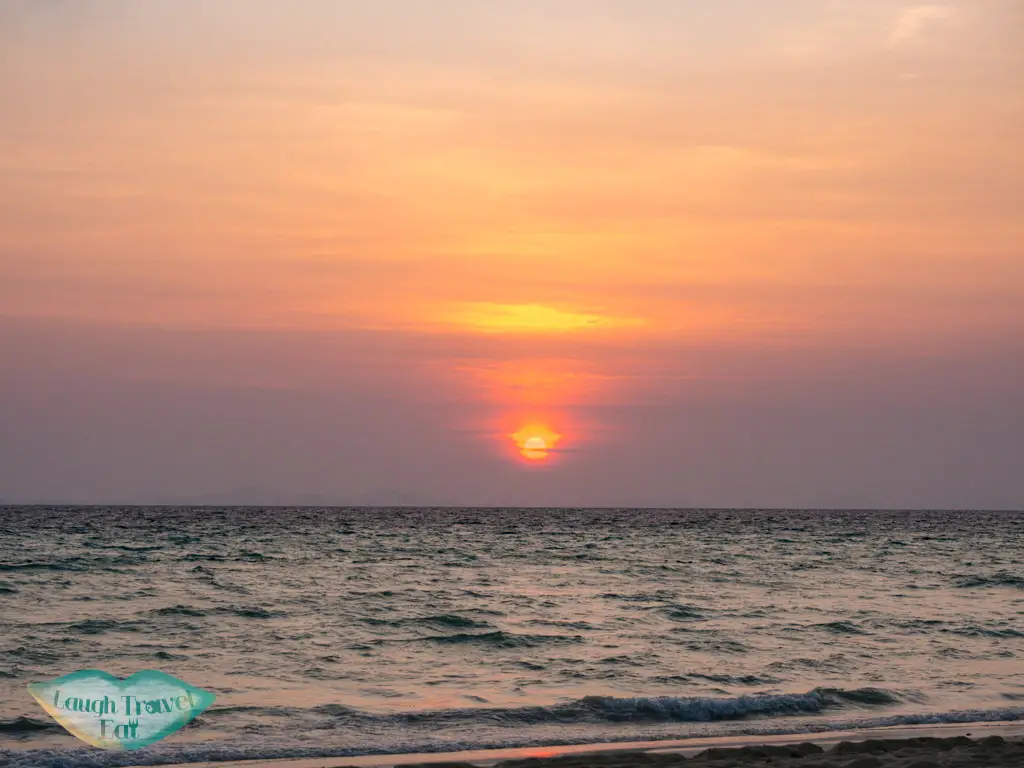 The beach, though not very long, makes for a nice walk especially in the early morning. If you are an early riser, you can get up for sunrise since it faces east.