Doha Airport is one of the best in the Middle East and the headquarters of the Qatar Airline. I needed to fly from Hong Kong to Europe (specifically Berlin) when I saw the option of having a layover at Doha and thought, why not? Without thinking too much, I booked the trip with 8 hours in Doha, opting to do a transit tour during the day before continuing my journey.
I couldn't find too much information about it online back then, so I thought I should write up my experience:

Booking the flight with Qatar Airline
I always recommend booking long haul flight directly, especially if some trickier aspect e.g. a transit is involved. Hence, I booked my flight on the official website and receive confirmation swiftly.

Doha transit visa
First things first: if you are only transiting – aka not leaving the airport – you DO NOT need a visa. But i gather some of you mean whether you can get a visa to exit the airport and see Doha/Qatar for a short period of time. Once you have your flights, you can apply for your such a visa if you need one. It's also called a transit visa, hence it's confusing.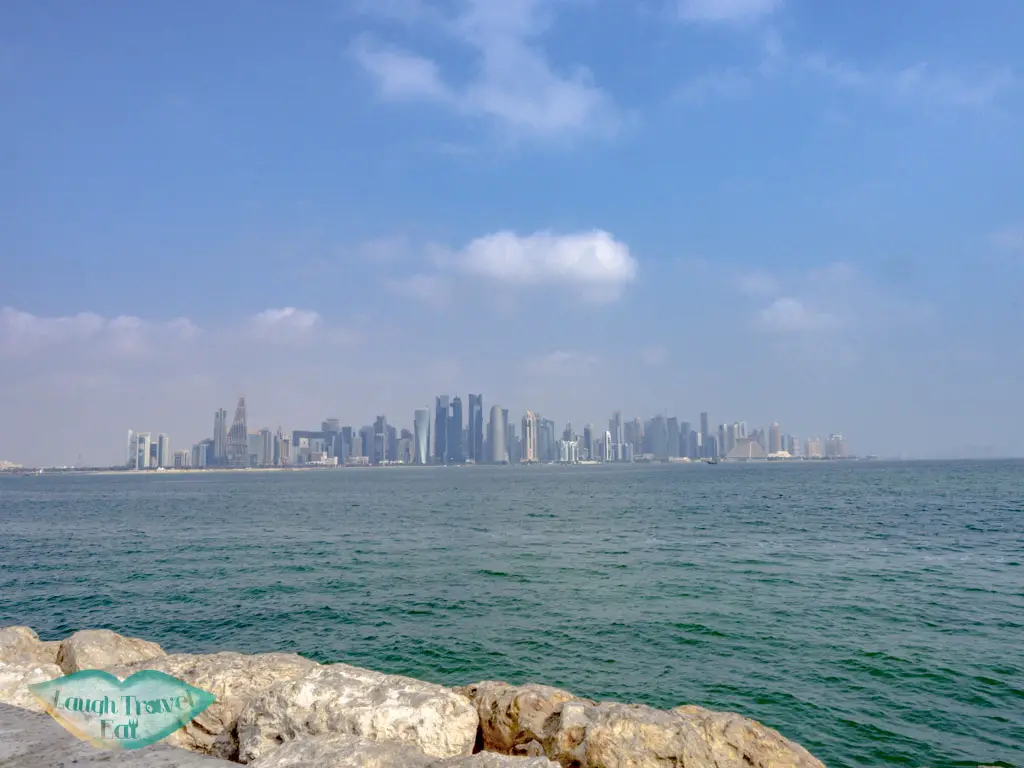 Once you have booked your ticket, you can apply for one on the Qatar Airline website here for free. But if you are one of these 80 countries, you don't need to apply for one at all. This visa is valid for up to 96 hours and need a minimum of 7 days. You can't do it too far in advance either if I remember correctly – only 60-30 days in advance.

Booking a transit tour for Doha with Qatar Airline
While Qatar Airline provide free transit tour before, after some digging, it seems that it is no longer the case. All transit tour can by Qatar Airline is under Discover Qatar now, and the formerly free tour is the Doha City Tour. It costs QAR 75, which is around 21 USD and 160 HKD, with 6 tours throughout the day, running for 3 hours. You need at least 5 hours of transit time to take a tour.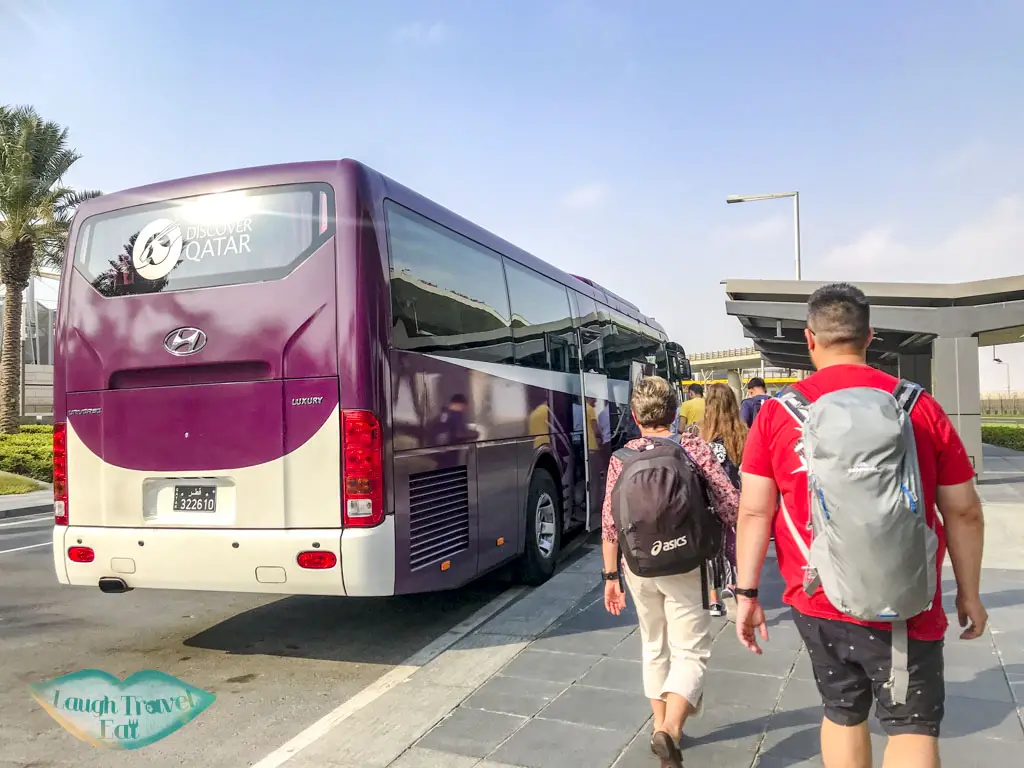 Why did I choose to book a tour instead of just winging it since I have 8 hours? First, with a tour they bring us through the immigration out and shepherd us straight on a coach, which is much easier. Second: I didn't need to change any local money at all. Plus, it's not a lot of money for a tour with so many stops.
But if you have more time and want to explore Doha fully, here are a list of things to do in Doha.
So I booked online, chose my date and time, and got my confirmation. I would print out the voucher just in case, although Doha Airport has excellent WiFI.

Flying with Qatar Airline
Since we're talking about the transit tour, it seems weird to not cover my experience flying with the airline, too. The space between the rows is spacious, but the back of the seat is quite stiff when upright.
They do have great amenities, like the fleece blanket and akit with eye mask, toothbrush, earplugs, socks etc. We were also handed hand towels when waiting to fly, which was a nice touch.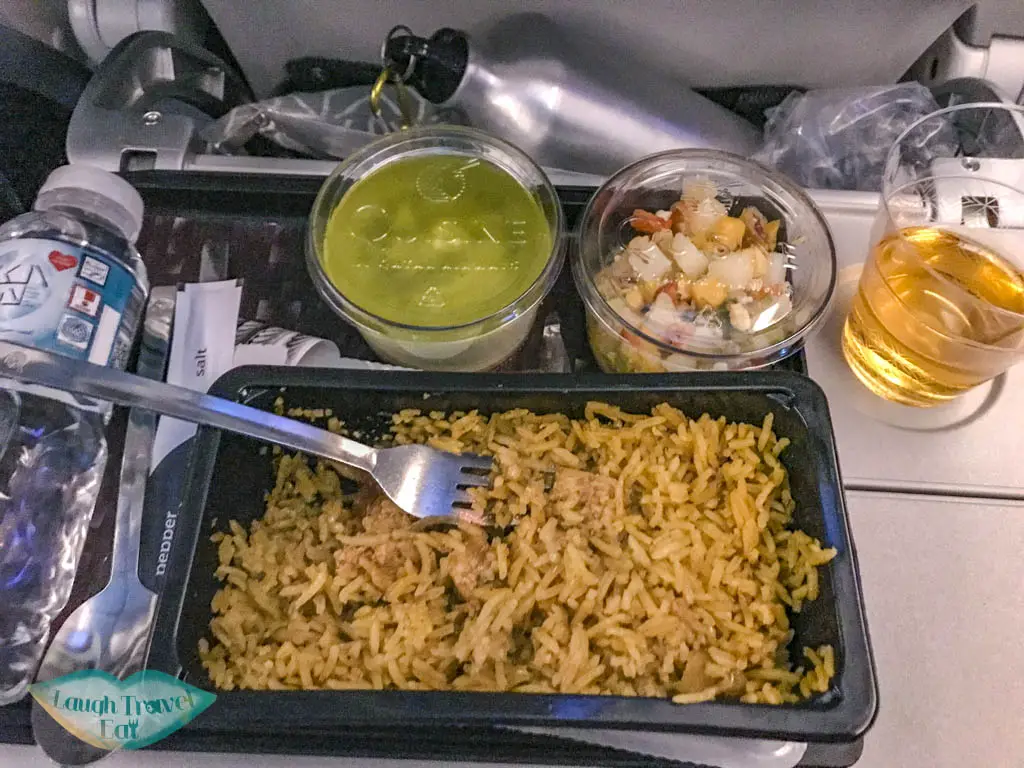 My touch screen monitor was a bit glitchy, nothing a restart didn't fix, and the selection of movies were good. My favourite was the food. My first leg from Hong Kong to Doha was around 8 hour and we were given two full meals. Although that meant I didn't have much time to sleep, I can't complain about the food at all.

Doha airport
Once we landed, I followed the transit sign to find the counter for transit tour. It's located by the gate A3, and from my international arrival, I needed to go through security check to go in, so no water!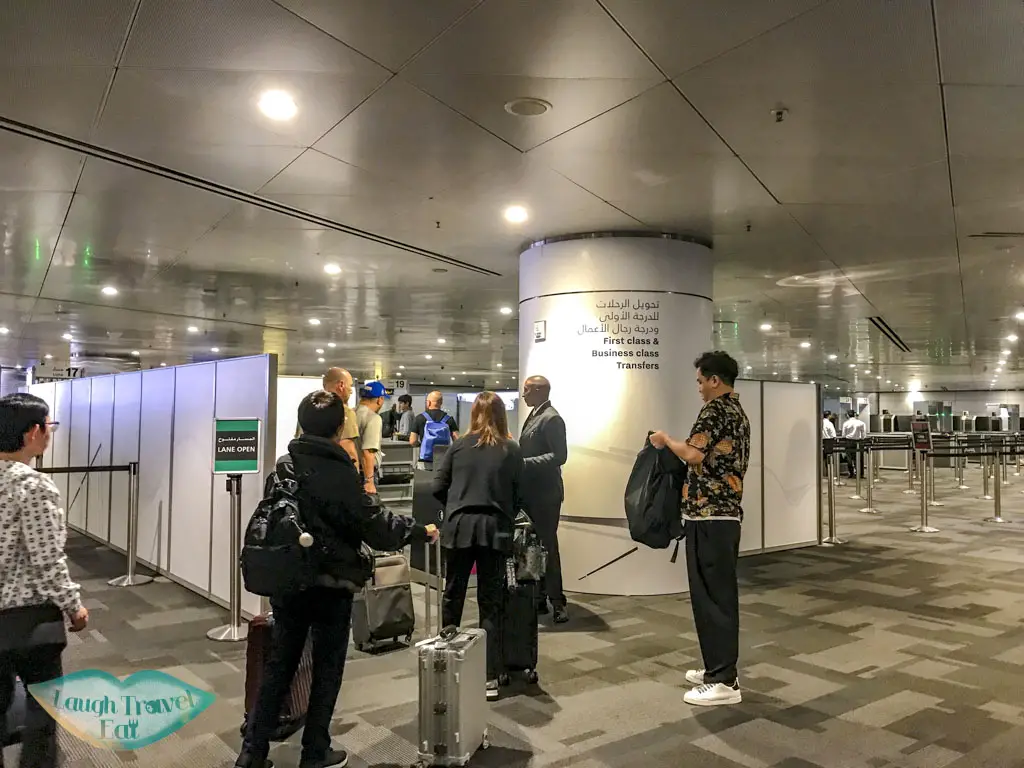 The booking window for the tour closes 90 minutes before the tour starts. Since I have already booked, all I needed to do was to let them check my passport and boarding pass.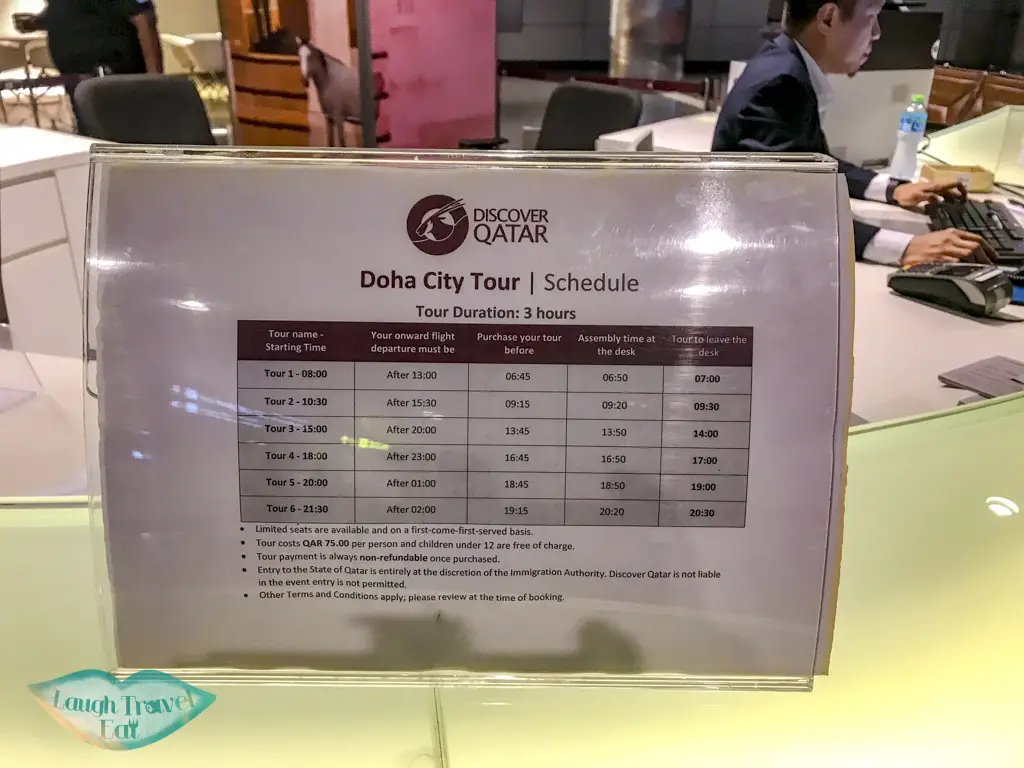 The 8am tour that I booked required me to meet by the counter at 7, where we were given pre-filled slips for immigration regarding our arrival point and next destination, as well as nationality.

Note: Alcohol is not permitted out of the airport. If you have any, customs will hold on to it. Although I'm not sure if you get it back when you re-enter.

As we leave, we had to have our bags scanned again but there was no need to take everything out. I do have a drone on me, which I didn't plan to use but needed to hand carry. There's zero issues of me carrying it out and back in, but do note that you can't use it in Qatar.

Doha City Tour for transit passengers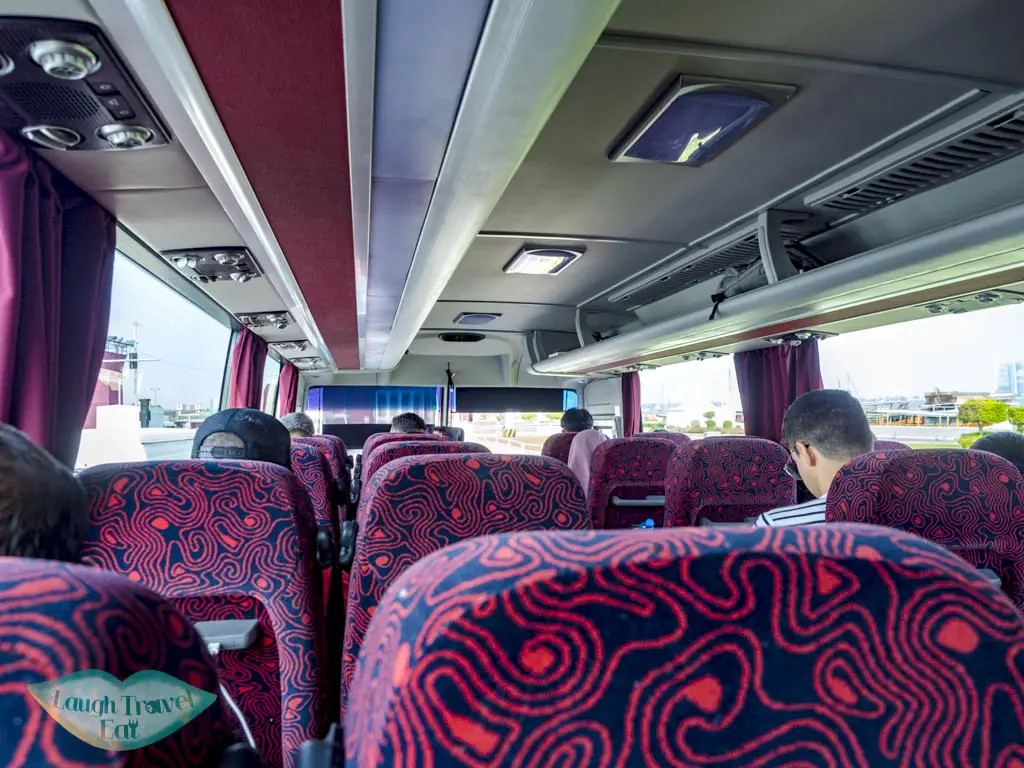 Once we are through immigration, we were greeted by another member of staff and had a few minutes to use the bathroom etc. Our coach was waiting outside the airport, and there's a snack, a water bottle, free WiFi and usb charging port. The guide – Jasmine – basically spew info on Qatar throughout and I quite like it.

Here is some information: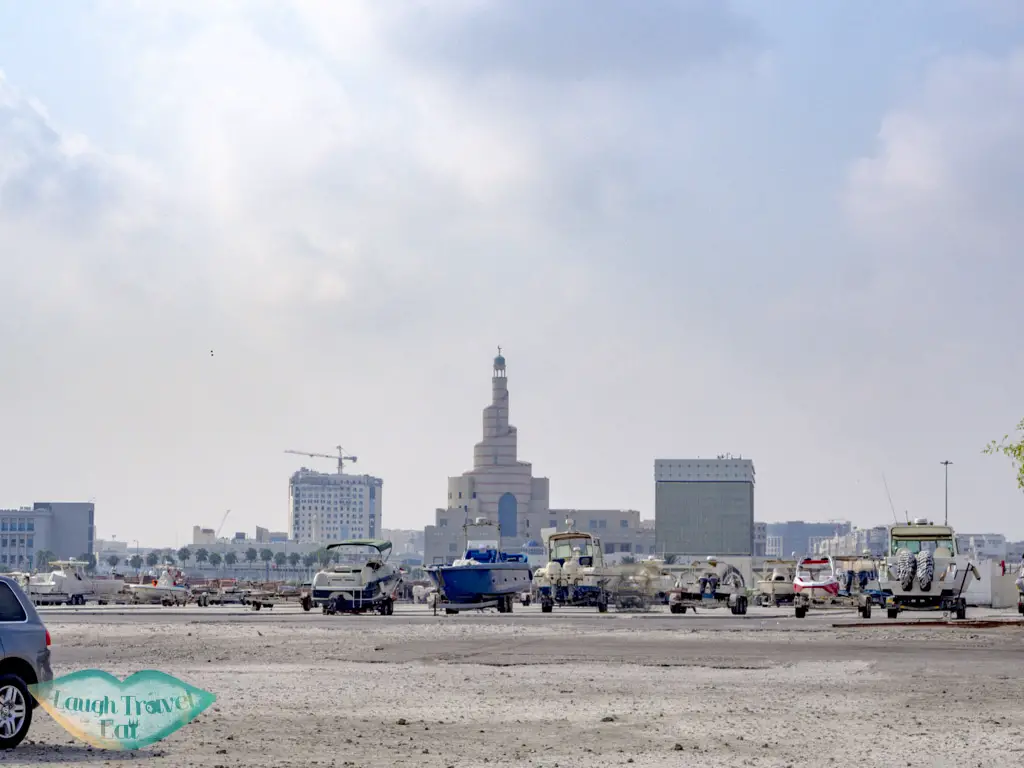 Islam was introduced around the 7th century, and it was occupied by the Portugese and ruled by the Ottomon. Qatar was a British Protectorate during WWI, and the economy started to improve as the British exploited the oil reserve here.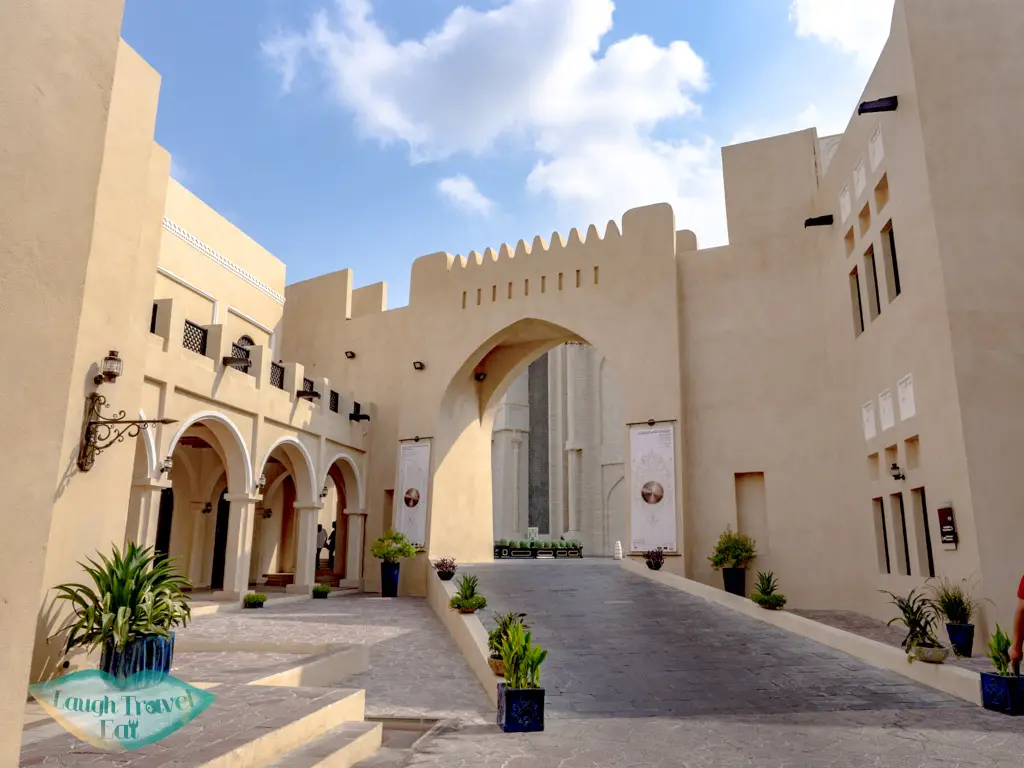 Now back to the tour. There are 4 stops on the city tour, and luckily, we can leave our bags on the bus. The three hour tour  is mostly a whistle stop tour, which I thought I wouldn't link, but it was so hot that most of us would rather get back on the bus half the time. The tour mostly loops around the city and we saw a lot of Doha through our window, too. Here's an overview of the tours:

Dhow Harbour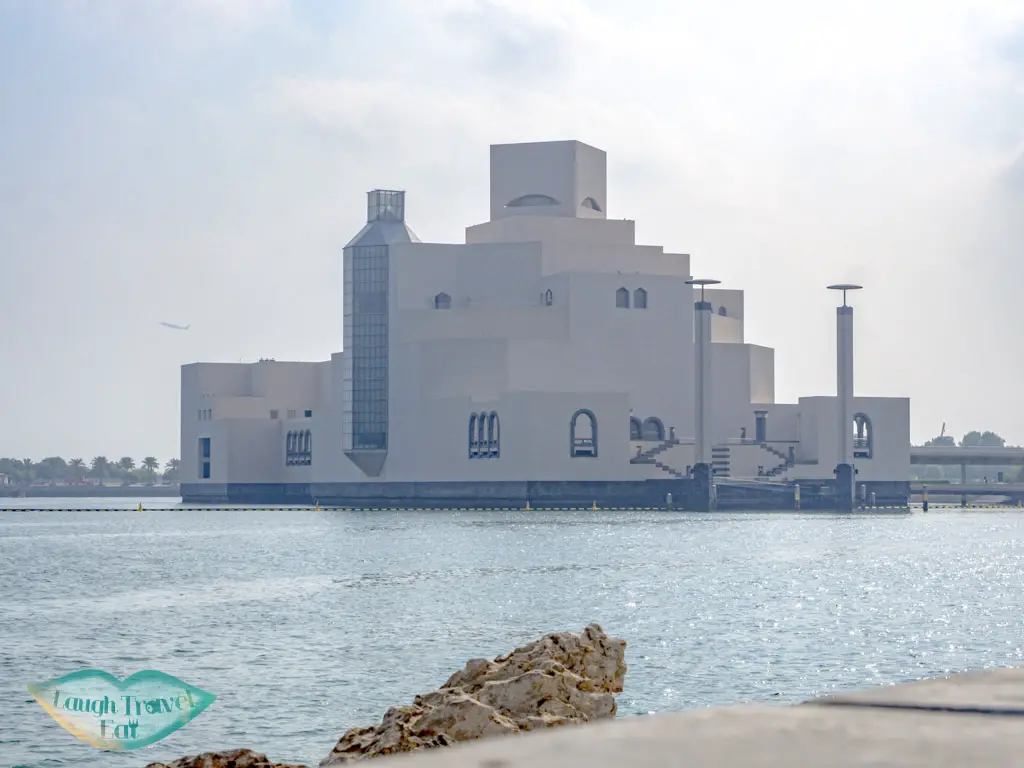 We stopped at the harbour front facing the modern cityscape of Doha, right of the Museum of Islamic Art. It's only a quick stop for us to take photos so we were down there for around 20 minutes.

Katara Cultural Village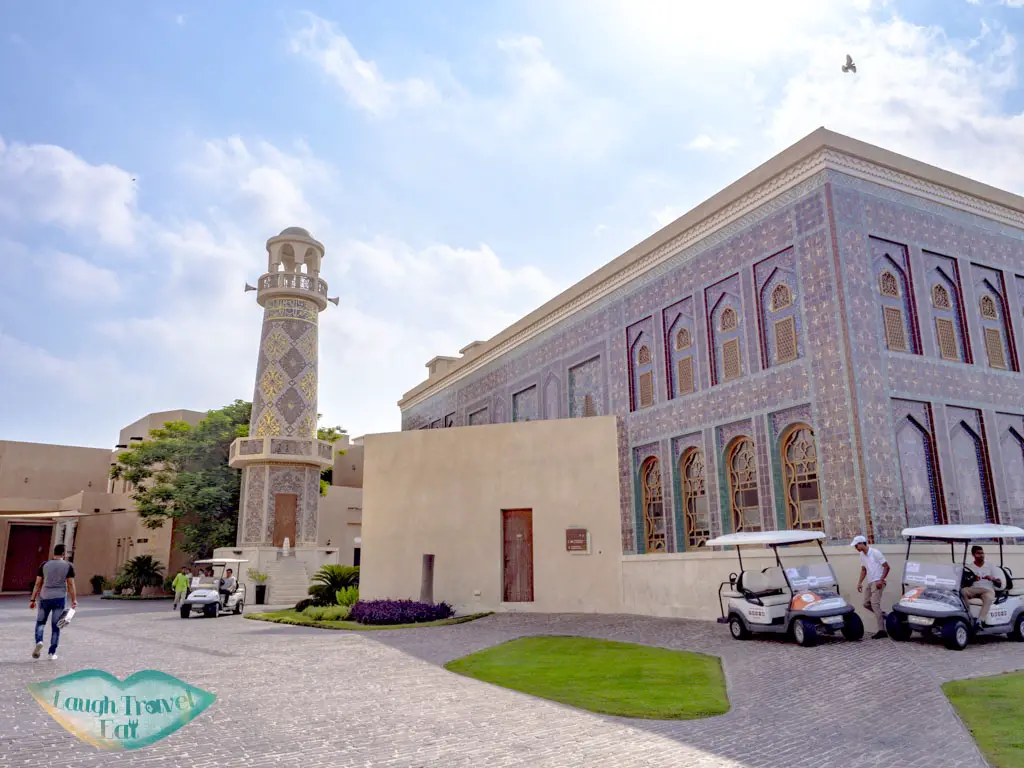 Although it was purpose built as a cultural center, I really enjoy the visit to the Katara Cultural Village. It has a beautiful mosque, amphitheater, and museums. Again, we only have a limited about of time – about 40 minutes – to snoop around. But it's definitely a photogenic location.

The Pearl
Possibly the least favourite part of the trip, the Pearl is a shopping mall by a pretty marina. It does, however, makes for a good place to take a bathroom break. Since most of the tourees felt the same way, most of us got back to the tour bus early and we left promptly.

Souq Waqif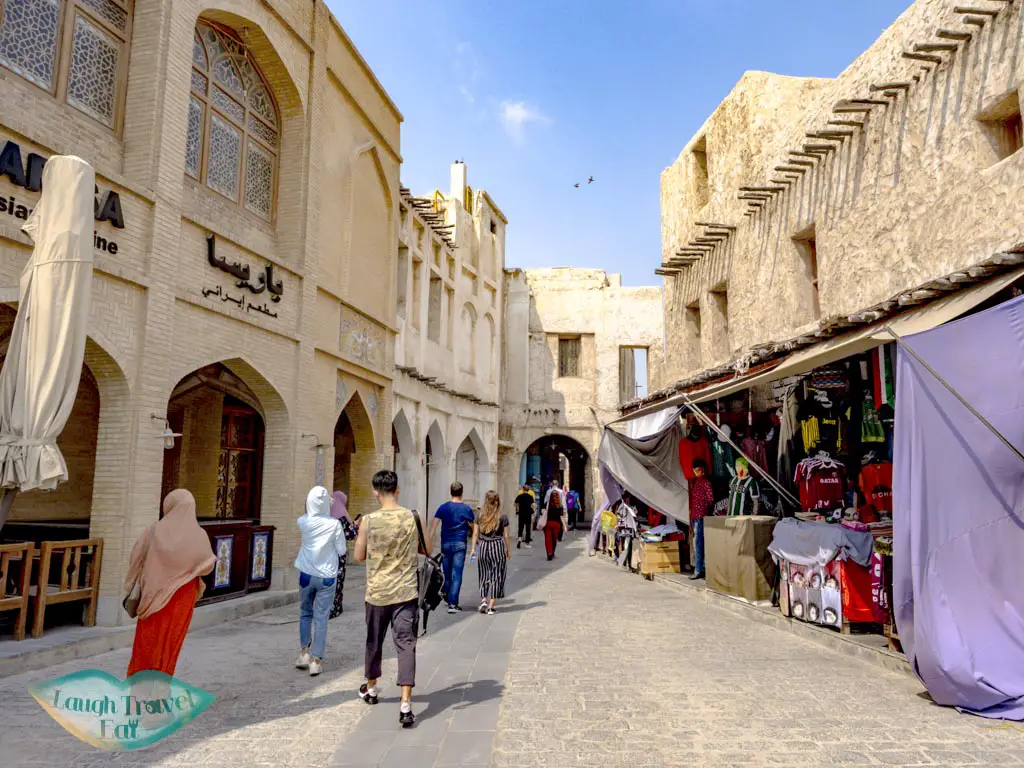 Our last stop is the Souq Waqif, a market complex with a maze of alleyways both indoor and outdoor. The original building was burned down and this was rebuilt in 2006. It's a perfect place to shop for some souvenirs and get some tasty treats.
While the merchants prefer the local currency, we find that they also accept small bills in Euros and USD. so bring some small bills if you don't want to change money and you can still buy some stuff. For example, a girl I met on the tour got some floral tea and cups.

Dropping off at the airport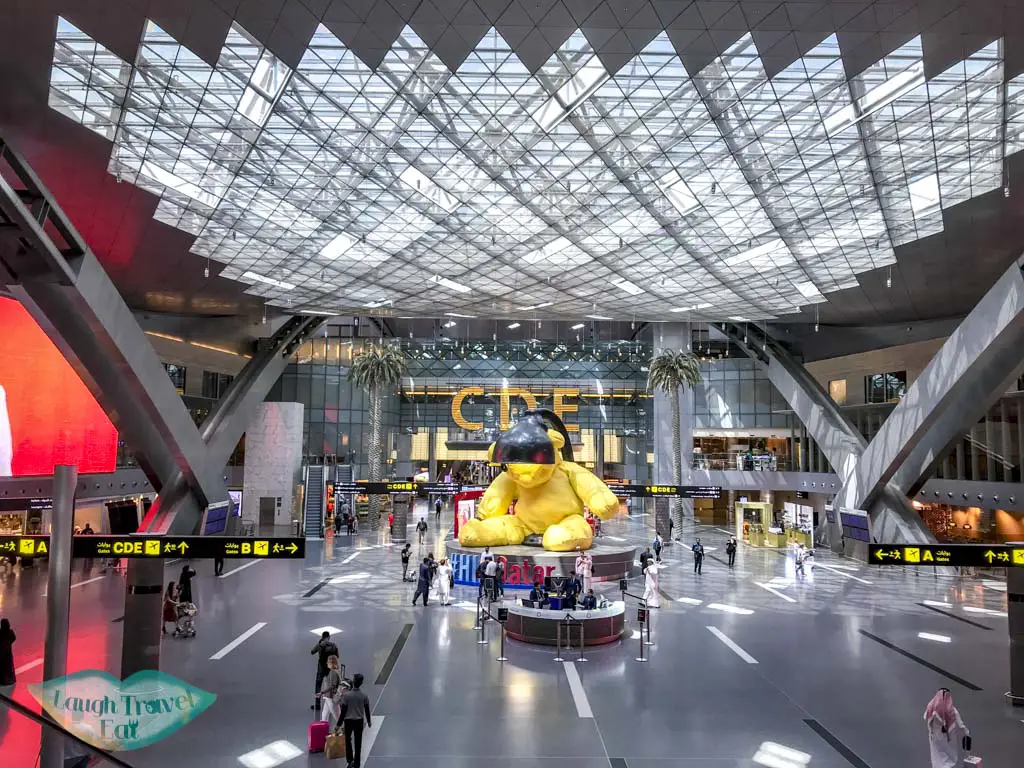 We were dropped off at the airport departure section where we can go through immigration ourselves. It's a smooth journey from there so overall, a good trip!