I am known as the girl who always carries a huge bag around, because I have a long list of essentials in terms of what I need to bring around with me every day. It gets even worse when I am travelling and I can never understand how some people can just head out with their phone and wallet.
However, I know that not everyone needs to lug a kindle around all day, or a notebook and pen. So I have picked out the 5 most frequently used items in my bag during my travels so that you know what you, too, should have in your travel day bag.
>Psst, need help planning your trip? Here's how I do it (I got a planning spreadsheet for you, too!)
1. Disinfectant / wipes / tissues

I lost count of how many times we have to disinfect our hands in my recent trip to Vietnam. I actually have all three items in my bag, and it's good to have at least two because different occasions require different solutions. Your hands will never be 100% clean and you certainly don't want to touch your food after running your hands all over the place. And if you have touched something gross – you will want to clean it immediately.
Plus, you never know when the toilet will run out of tissue or have a broken tap…
2. External charger

Your itinerary is on your phone; your map is on your phone. Heck, you take photos on your phone. The batteries can die quickly if you are using your precious mobile the entire day, so having an external charger is paramount. You don't want to lose your Google Map and not being able to find your way back to the hotel.
3. Essential toiletries: lip balm, eye drops, hand cream etc.

When you are out and about all day, your body will end up taking some strains. So make sure you have some lip balm, eye drops, hand cream or some lipstick ready to freshen up. I certainly couldn't live without them for a whole day.
4. Water bottle (with water)
Some of you buy drinks when you are out, but you might not always be able to find a store or they are being sold at ridiculous prices. So bring a small water bottle with you, especially if the weather is warm.
5. Hidden cash and passport
It is extremely important to keep your valuables with you at all time, and your passport is the most important thing you should keep on your person during your travels. It isn't always possible, I must admit, but sometimes it's a necessity.
There are times when I needed identification for museum entry or proof of nationality for certain discount. The other thing to do is keep some extra cash in a hidden pocket. You never know when you will need them, and having it hidden means even if your wallet is stolen, you have something to fall back on. This actually happened to me (kind of) once when my phone was stolen along with my cards.
Let me know what your travel essential is and whether you carry any of the items above.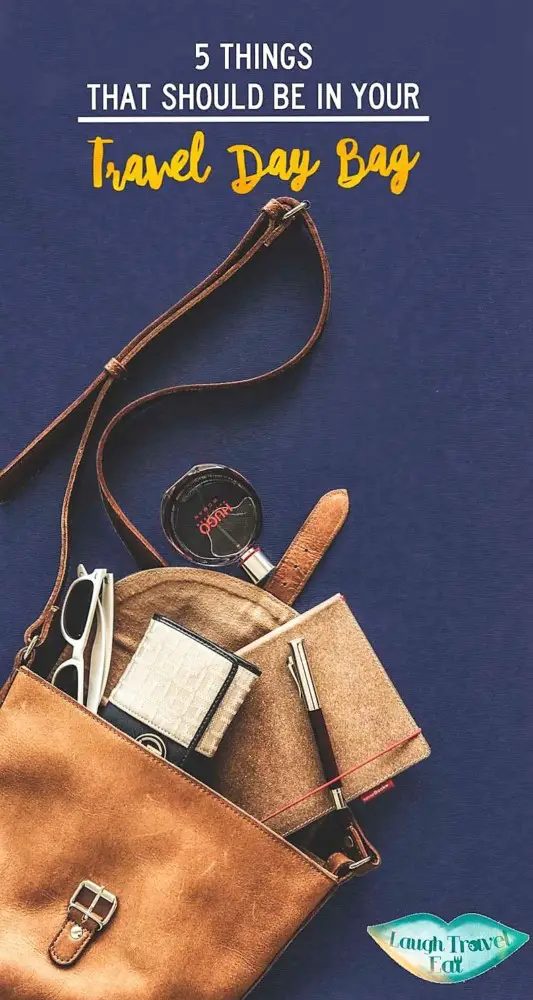 *all images are amazon affiliate links – which means that if you do click on them and buy something I get a % pay – AT NO COST TO YOU, though honestly, I used them for photos (wink)*