I had never heard of Royal Jordanian before, but when searching for flights to Bangkok they came up at a similar price point to the budget airline. Since it also comes with 30 kg luggage and a meal, I decided to book it. The whole process from booking the flight to flying with them was a complete pleasure, so much so that I was actually looking forward to my flight back! So here is a review that I just had to write:
Booking with Royal Jordanian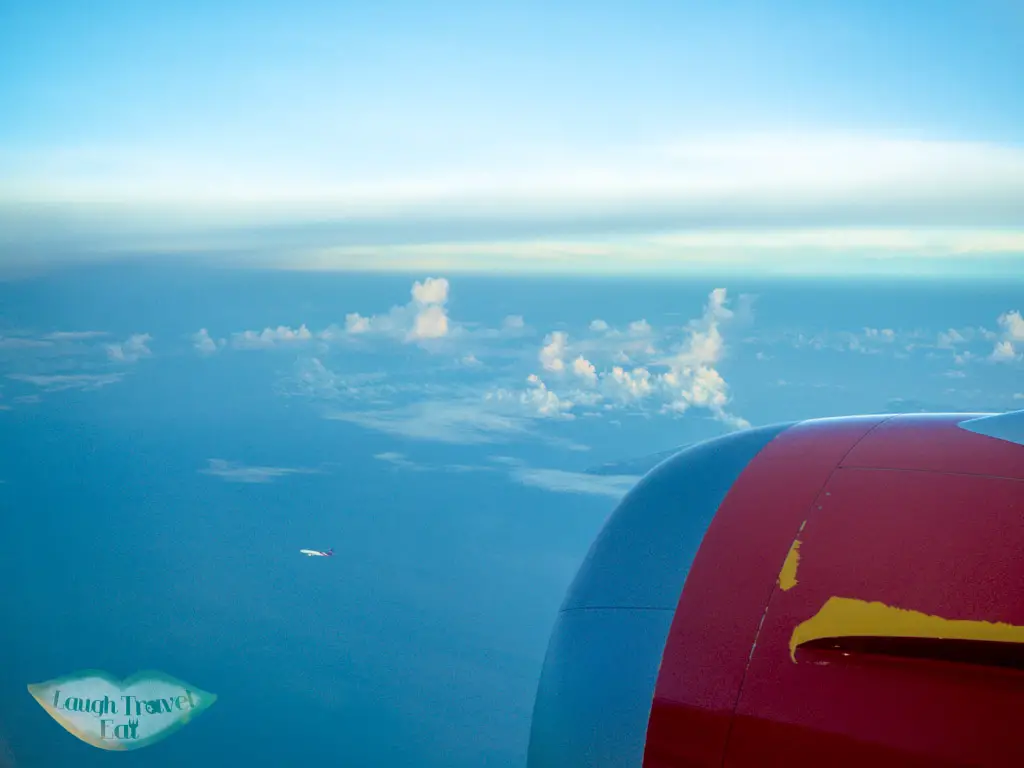 Unless there's a massive price difference, I almost always book flights on the official website. The Royal Jordanian booking system is very easy to use with a flexible date option. There are three categories to choose from when booking: Economy Saver, Economy Plus, and Economy Flex: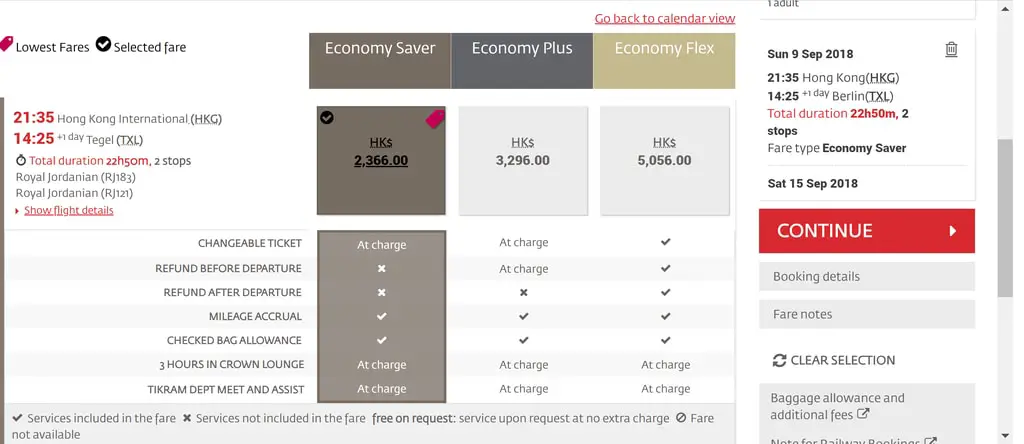 A check bag and meal are included in all fare tiers, so no need to fret!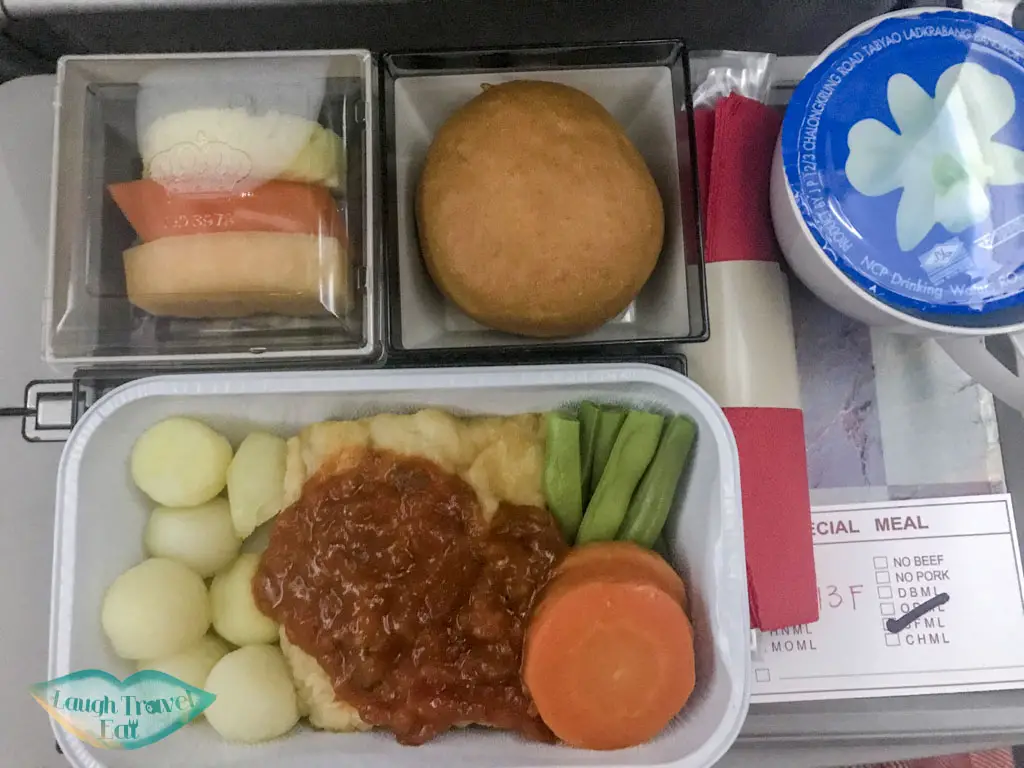 Another thing that I LOVE about Royal Jordanian is that it's super easy to choose a special meal if you need to. You can simply select it when you are booking your fare without added cost. I was curious and tried the seafood meal on my outward journey and a low-calorie meal when I came back – both are delicious. They also delivered my meal at the same time as they were serving the normal one, which was a bonus. For the full list of meal options available, see here.
GoCrown Bid to upgrade
A week or so before my flight, I got an email with the option to bid to upgrade to GoCrown, their business class. Since it was a short flight – from Hong Kong to Bangkok – I didn't think it was necessary for me. What it is is that you bid a fee for a business class seat and your offer might be accepted, and you'll get to experience luxury at a much lower than usual cost! Definitely worth it if you are flying long-haul.
Flying with Royal Jordanian

While the booking experience had been pleasant, what really sold me on Royal Jordanian is its aircraft. I was used to the standard cabin layout of commercial airlines with the same low oval windows and cramped seats, but this was not the case.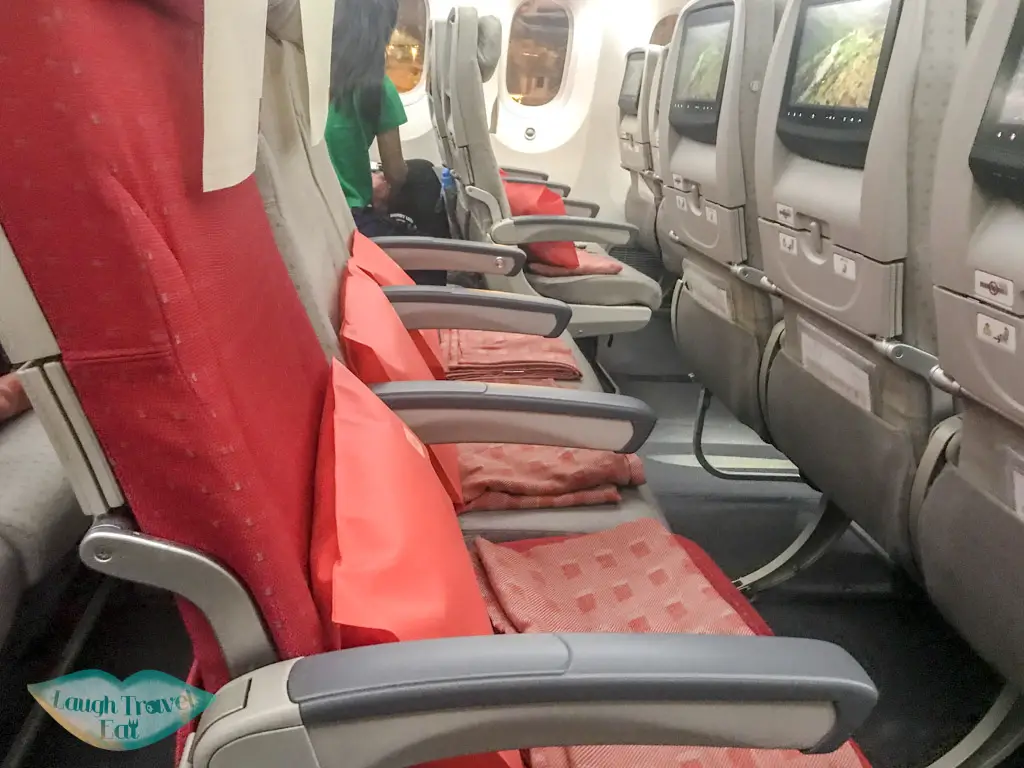 The flight I was on featured spacious seats in 3, 3, 3 configuration and high windows. It offered the best view I had seen. There is also a cushion and blanket on each seat already, and the in-flight entertainment was ready to go.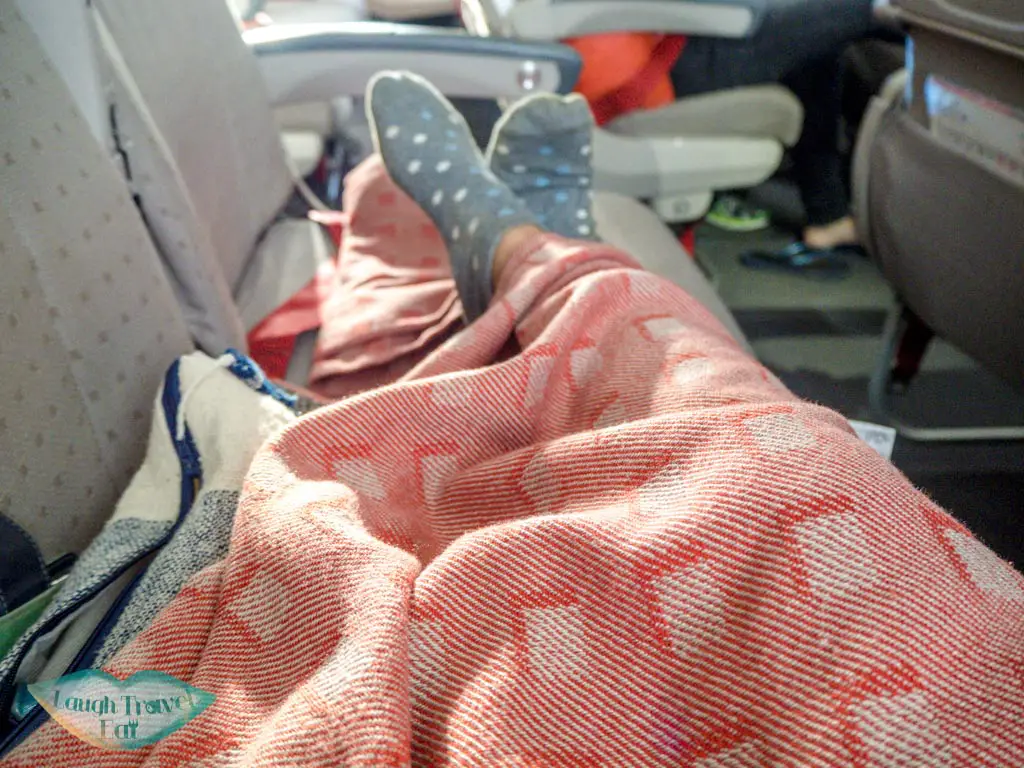 There is a comprehensive selection of movies from recent releases, classics, Bollywood, to children's movie. You can start as soon as the safety demonstration video finishes and my flight time pretty much allowed me to watch one movie.