It's the most wonderful time of the year again! Christmas is fast approaching, and even though I didn't grow up in a culture where gift exchange during this festive season is the norm, I am quite susceptible in browsing for gifts whether it's for Christmas or birthdays. I believe the most important aspect of a gift is being thoughtful and useful. A month might seem plenty of time, but never go shopping for last minute and sometimes you must account for time for shipping.
It's the most wonderful time of the year again! With only 3 weeks left before Christmas really hit, you really don't have much time left to find gifts. Which is why I'm here with some great ideas!
I have set a new list of gift ideas based on your loved one's interest:
*Note: this post contain affiliate links which means I receive a small % of the sales at NO COST to you 🙂
Camera Lover

Camera Straps – you can get simplistic but 1) embellished strap, 2) patterned straps or even 3) scarf straps!
Camera bag – get a 4) small sturdy one that's waterproof or one that 5) double up as a laptop bag (My current favourite)
Tripods – a 6) gorilla pod is a perfect size to be carried around, but a 7) proper tripod is taller.
Other accessories – 8) phone camera lens are a good gift option, but what I want is 9) this flextilt head that allows further movement of camera on gripod.
Travel luggage for everyone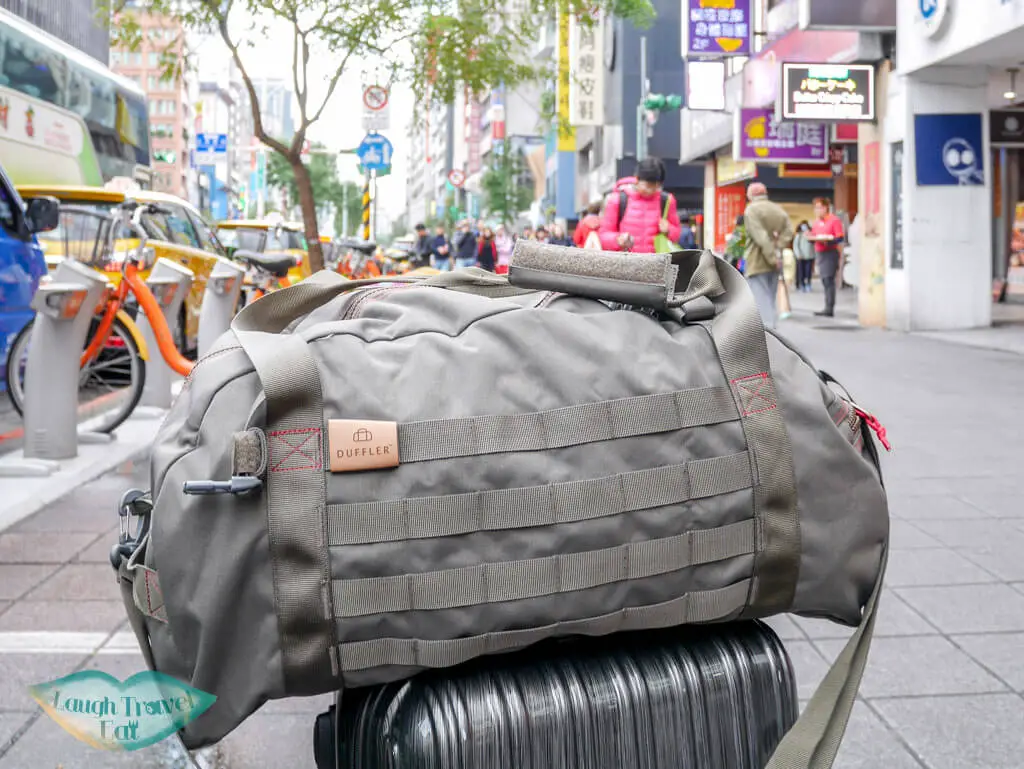 Is your family/friends needing new travel gear or an upgrade? For a weekend bag with style, the Duffler is perfect with a 10 years warranty and ergonomic design.
Water sports and adventure lover

If your friend owns a GoPro, getting them a 1) GoDome is probably the best thing that can happen. An 2) accessory kit or 3) a remote would be super useful too.
For those of your friends that doesn't have a GoPro, some good items to get are 4) a ergonomic dry sack, 5) a waterproof phone case and 6) Inflatable chairs (for picnics or camping)
Unique Tech/items for the savvy travel friend
I've become addicted to browsing on Kickstarter and Indiegogo, oftentimes finding great projects to back. Now I know you won't get these items in time for Christmas, but you can print out a description and give it to them later!

The Puffy Kachula multi-use blanket – it's waterproof and double up as a picnic mat and sleeping bag!

The Epack that's the most versatile adventure pack I've seen – suitable for frequent travellers too with laptop sleeves. I mean, how can you resist a bag with a blanket under?

Veego Stand is perfect for your travel nomad friends – it's built to help the posture of people working on their laptop!

Legend Bracelet are a great accessory with meaning that reminds you of climate change as well as donating profit to the charity!
Travel fashionista
For friends that are travel lovers but neither adventurous nor camera loving, there's always something you can get them. Here are some of my favourite brands of clothes and accessories:

Paul Hewitt watches: stylish with beautiful accessories to match

NA-KD: free shipping with great styles, I love their attention to details such as the pineapple embroidery on the jeans or the simple but sophisticated deep V blouse. For 20% off – use the code Nam20. The link to the jeans and printed blouse I'm wearing.
Unisex/Backup gift items

Buying a present for someone isn't easy, and sometimes you would need back-up present (for the random Secret Santa game being played). A 1) travel scrap map, 2) a cork globe and 3) neck pillow would all be great for a travel lover.
If not, a beautiful notebook is always a good fail-safe! Nomatic notebooks are currently on sale and I love their versatility!