Phong Nha Ke Bang National Park, Vietnam is one of the best karst cave structure in Asia, if not the world. Situated in the north central Vietnam region of Quang Binh Province, it is easily accessible via the Ho Chi Man Highway.
With numerous caves, including one of the largest caves in the world and stunning sceneries, Phong Nha popped on my radar as a frequent day trip destination for those who visit Hue. Excited by the promise of quaint villages and charming geological structures, I had decided to add this town to my 16 day itinerary and shuffled out three days for this visit.
Things to do in Phong Nha
Cave of Phong Nha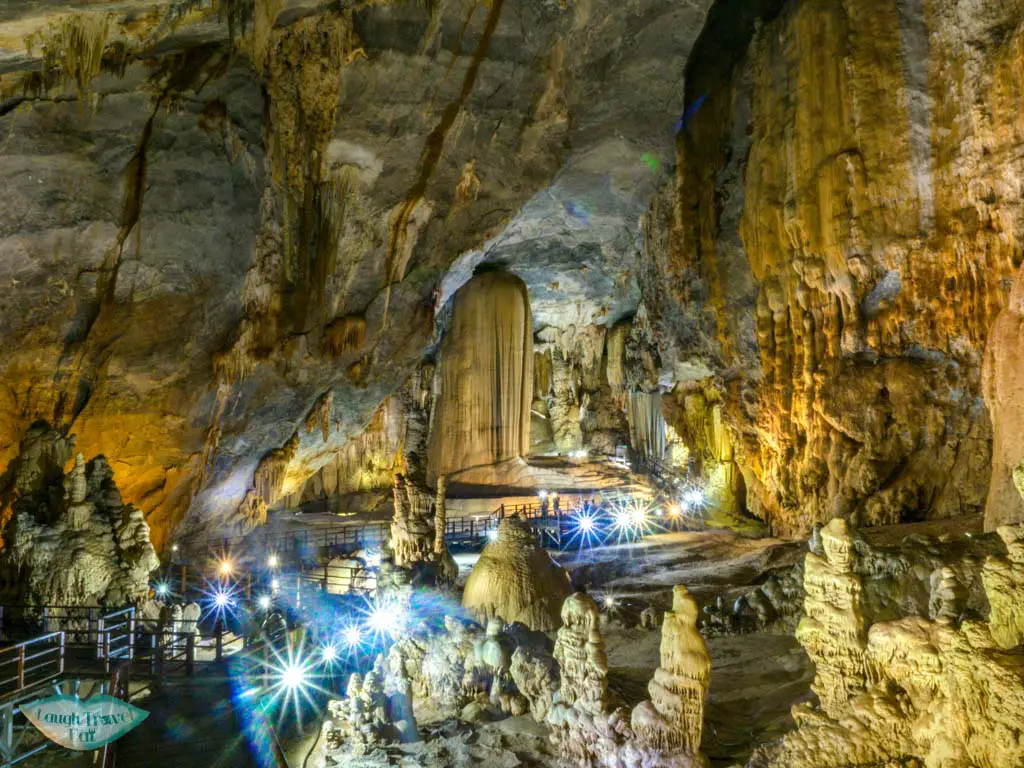 There are countless caves in Phong Nha, with the five most famous ones: Phong Nha Cave, Paradise Cave, Dark Cave, Swallow Cave and Son Doong Dave. They are talked about in details in my top 5 cave tours of Phong Nha-Ke Bang National Park article. The basic rundown:
Don't book a tour outside of Phong Nha for Phong Nha Cave, Dark Cave, and Paradise Cave
Research on cave tours if you plan on doing a multi-day trek, and plan for a longer stay in Phong Nha as some tours don't run daily, and some will cancel if there isn't enough participants
Pre-book 2+ nights trek prior to arrival if you know which one you want to do. Recommended companies are Jungle Boss, Phong Nha Discovery, and Oxalis.
Bear in mind that cave tours are subject to changes weather condition
Here's a video of my trip to 3 out of the 5 caves:
Tours Company in Phong Nha
You can book tours through any hotels, hostels, and travel agency in Phong Nha, who will then connect to the right travel agency for you. The advantage of booking with your accommodation is that you'll get notified by them if changes occurred.
However, if communication issues arises or if you have a tour that they can't book, I recommend going to Easy Tiger Hostel as their staff all speak excellent English and they have the biggest 'client base'.
In terms of tour companies, each of them runs a variety of different tour and none are the same. This is because they buy the 'rights' to run the tours to certain cave from the government so there will be no overlap with the exception of the three most popular cave: Phong Nha, Paradise, and Dark Cave. Here is a quick overview:
Jungle Boss – they do a national park tour, a few day trip options and one multi-day trek.
Phong Nha Discovery – I visited Paradise Cave and Dark Cave with them back in 2016 on a day trip that included the 8 ladies cave, which was good value for money if you can't drive. They now operate several new caves, too.
Oxalis – the most adventurous company that runs day tour to 5 days trip to the biggest cave.
Why do tours? If you don't have the means to get around, it'll be hard to negotiate the 15 and 25 km highway stretch that will take you to the Paradise and Dark Cave. Also, you don't have to organize anything if you go with them.
Pro tips:
Do Phong Nha and Tien So on your own
Make sure you lock your belongings in the tour car or leave it at home for the day if you are visiting the Dark Cave
Tours typically start between 7:30 -8:30 am
Prices: day tours are typically around the 60-75 USD, depending on what is included. Visit the respective website for an idea.
Getting around Phong Nha
If you don't want to take a tour, then you'll need to find a way to get around. First thing first: never cycle into the national park. The roads can get windy and hilly and it'll take you hours. I've seen people stuck and it's not fun!
Motorbike
For most people the best option is to rent a motorbike or scooter. It's super easy to do and the roads are relatively quiet for the most part. However, please remember that if you don't have a valid driving license that allows you to ride motorbike you are not covered by your insurance!
Cycling
Cycling is actually very doable, especially to the Bon Lai Valley. Although I would also suggest avoiding it during the hot summer months since it can get up to 37 degrees!
Easy Rider
You can now get an easy rider – aka someone to drive you on their scooter – in Phong Nha now (since late 2016). It can get expensive but there's no taxi in the area. A trip out to the farmstay is around 70k dong and 300k dong to Paradise Cave and back.
Things to do in Phong Nha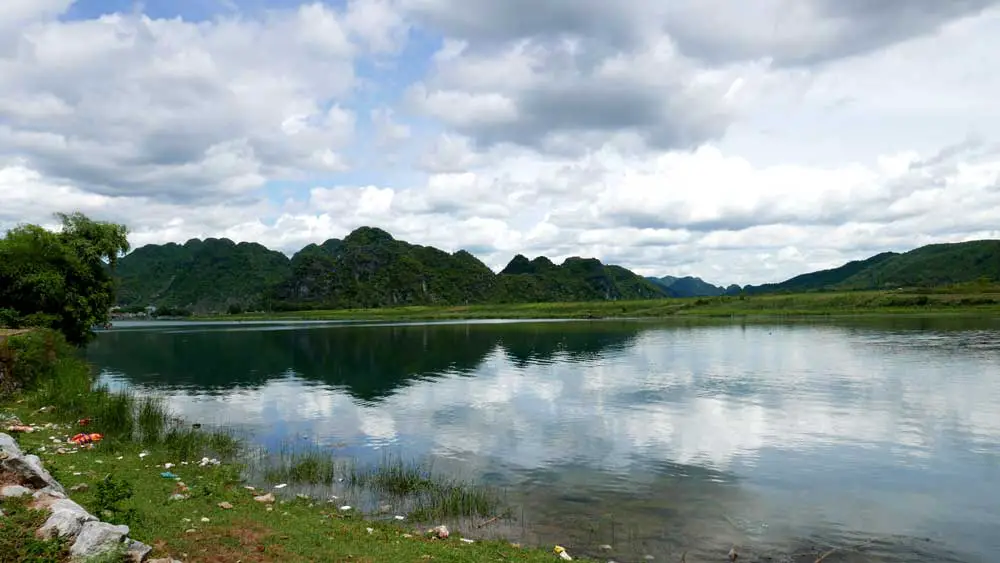 There are, believe it or not, other things to do in Phong Nha outside of visiting the caves. However, there are no questions that the caves are the real attractions. But if you do find yourself with hours or even days to spare, then here's some extra things to do:
Eco trail (Mooc Spring)
Photo credit: Flickr Creative Commons/ Huyen Tran Nguyen Ho
More of an organized bit of nature trail that leads to the spring, I personally feel that the Eco trail is too pricey for a walk in the wild with orchid garden, bamboo bridge and somewhere to swim in. however, it might be suitable for families, providing you have your own means to get there.
Opening hours: 7:00 – 17:00
Price: 80,000 (children under 1.3 m free), tour guide 200,000 (viet) and 300,000 (English); kayak rental 100,000 per hour
For package tour from tourism center: adult 180,000; children 100,000
Phong Nha Botanic Garden
Another organized nature attraction, the Phong Nha Botanic Garden is said to be less of a garden but more of a jungle. Often included in day tours, it's 12 km from the town. It's slightly more worth visiting, with the Gio Waterfall, Vang Anh Lake as well as an animal rescue center.
Address: Việt Nam, ĐT20, Sơn Trạch, Bố Trạch District, Quang Binh Province, Vietnam
Price: 42,000
8 ladies cave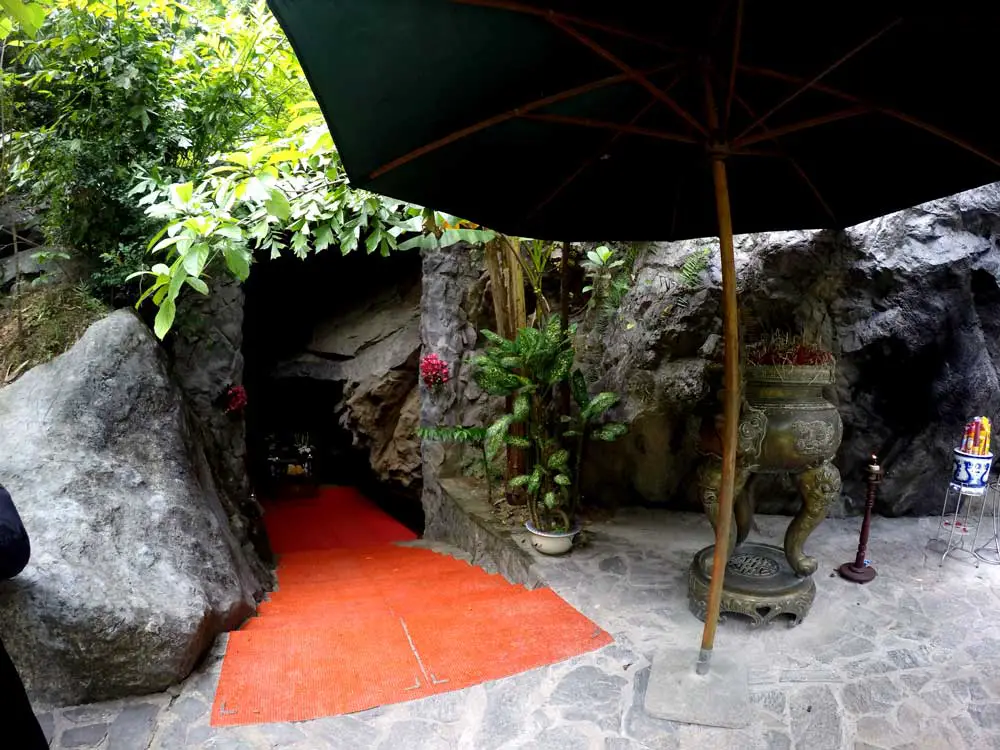 Not very interesting in my opinion, the 8 ladies cave is a temple associated with the cave nearby. from what the tour guide said, it is a tradition for 8 young men and women to stay there as guardians, and during the Vietnam War, 8 people were trapped inside the cave as a huge rock fall block the entrance. Their death is viewed as war sacrifice and made this place holy.
Entrance fee is free, though you are asked to cover your shoulders and knees.
Bong Lai Valley
My personal choice would be this local chill and swim spot. Although it is a fair way out of town, you can rent a bicycle and cycle along the emptier Old French Highway or the more scenic Ho Chi Minh Highway east to this spot. If you are staying in the farmstay area, this valley is all the closer to you.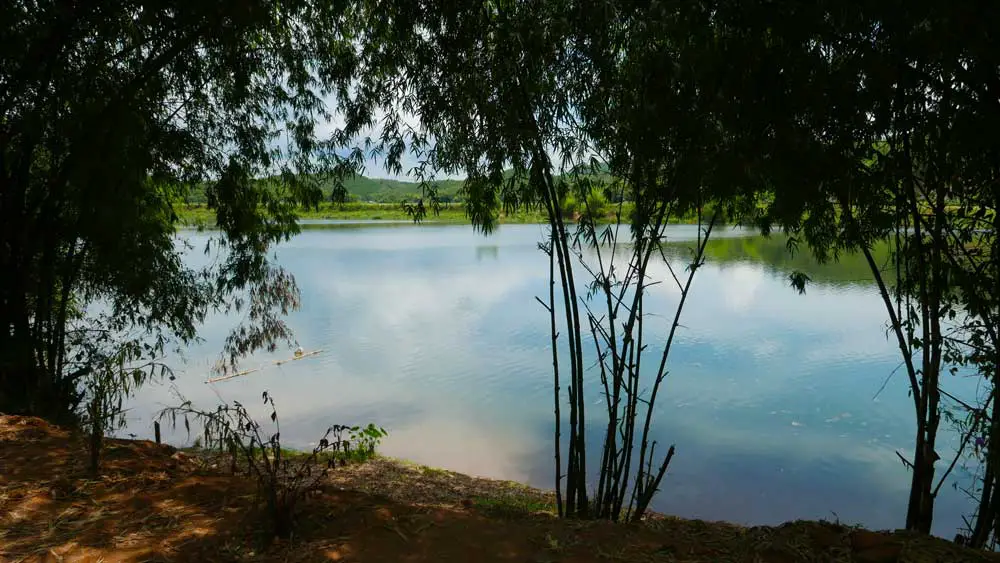 There is the famous 'Pub with Cold Beer', where they roast fresh chicken for you as well as the Lake House and Wild Boar Eco Farm. If you cycle along the Old French Highway, there's also the Bomb Crater Bar, which is a nice place to chill (though the food was less ideal).
P.S. since the area is not well mapped on google, getting your homestay/hostel/hotel to give you a map of where they are would be idea! I know that Easy Tiger hostel has a route for their guests!
Phong Nha Restaurants
Phong Nha is a small place. The town literally sprawls along a small stretch of the highway. Though pricking is slim, you are sure not to be disappointed for choice in this tourist hotspot. Here are my recommendations:
Phong Nha Bamboo Restaurant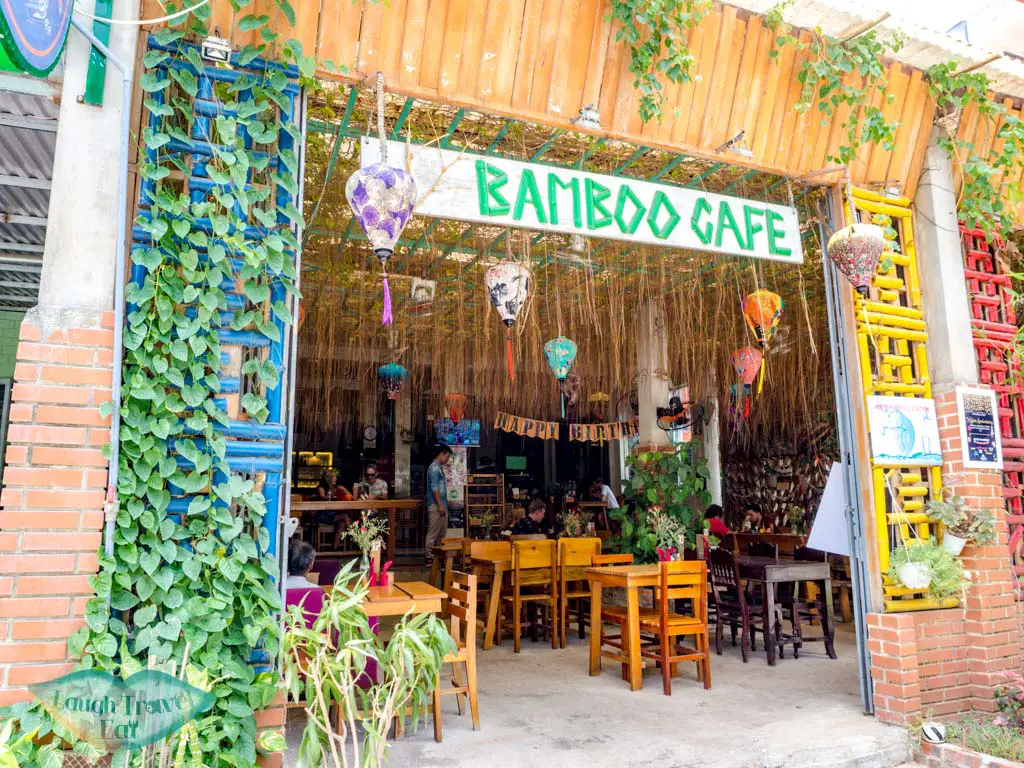 Ranked at #1 on TripAdvisor, I have to say the food here isn't bad and the price is reasonable. With a comprehensive menu of both Vietnamese and Western style food; it's a good place to eat if you want to be in a restaurant with nice décor and good vibes, as long as you don't mind waiting more than half an hour for food.
We had the wonderball, stir-fry and I enjoyed their Bamboo Special Smoothie.
P.S. they also offer tours – but I haven't been on any personally.
Address: ĐT20, Phong NHA, Sơn Trạch, Bố Trạch, Quảng Bình, Vietnam
Opening times: 7:00 – 22:30
Menu link
Tuan Ngoc Restaurant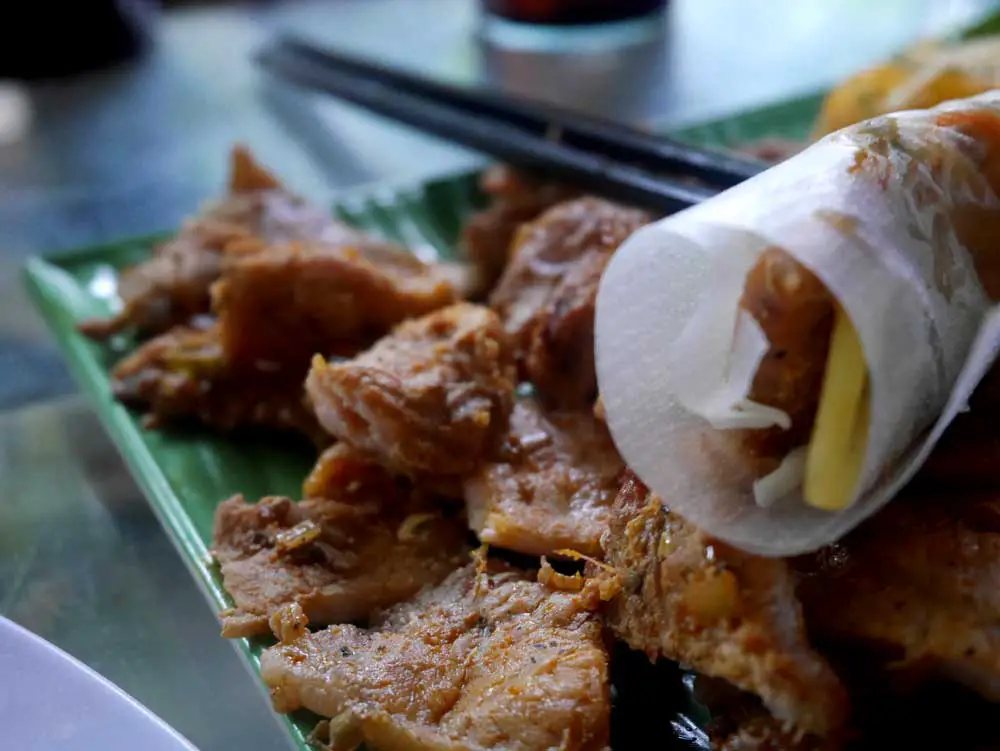 A few doors down from Green Bamboo and spotting a similar décor, Tuan Ngoc is a good alternative for those who don't want to wait forever for their food. The rice paper + pork/ribs dishes we ordered were huge and pretty decent, though their opinion of 'fresh juice' is very different from norm and way too small.
Address: ĐT20, Phong NHA, Sơn Trạch, Bố Trạch, Quảng Bình, Vietnam
Opening times: 6:30 – 22:00
Lemon Tree Café and Restaurant
A good place to chill and people watch, I haven't eaten here so I am not sure of the quality. While the service we had was slow, it has a great bar stool table facing the road and a quaint setting. The menu here is more westernized.
Address: Phong Nha, Sơn Trạch, Bố Trạch District, Quang Binh Province, Vietnam
Opening times: Mon – Sat 7:00 – 2:00; Sun 7:00 – 0:00
Easy Tiger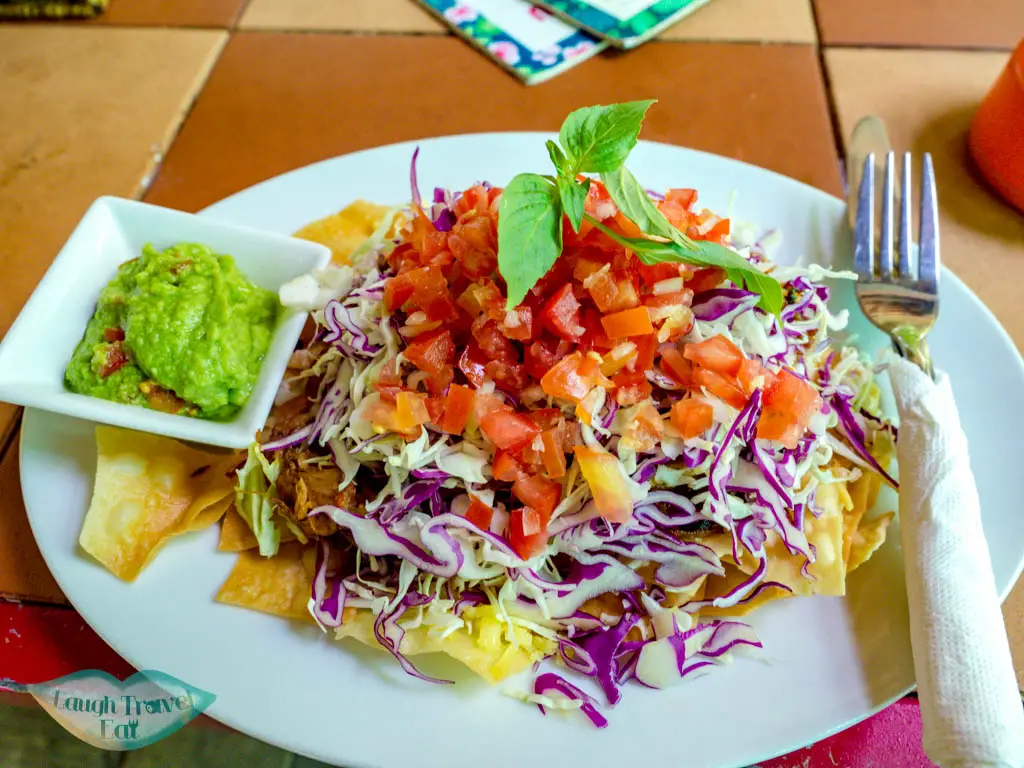 If you are looking for a crowd to hang and some western comfort food, then Easy Tiger is your spot. Adjoins to the hostel, it's one of the liveliest place in town and you will be sure to make friends here.
Address: Nhà bán vé và hàng lưu niệm., ĐT20, Phong NHA, Sơn Trạch, Bố Trạch, Phong Nha, Sơn Trạch, Vietnam
Phong Nha Hotel and Hostels
Since my first visit in 2016, there are more even more choices than before. While most people opt to stay in the center of town, there are now plenty of amazing homestays further afield, in particular around Ca Lac Village. Here are some suggestions:
Phong Nha Town Accommodation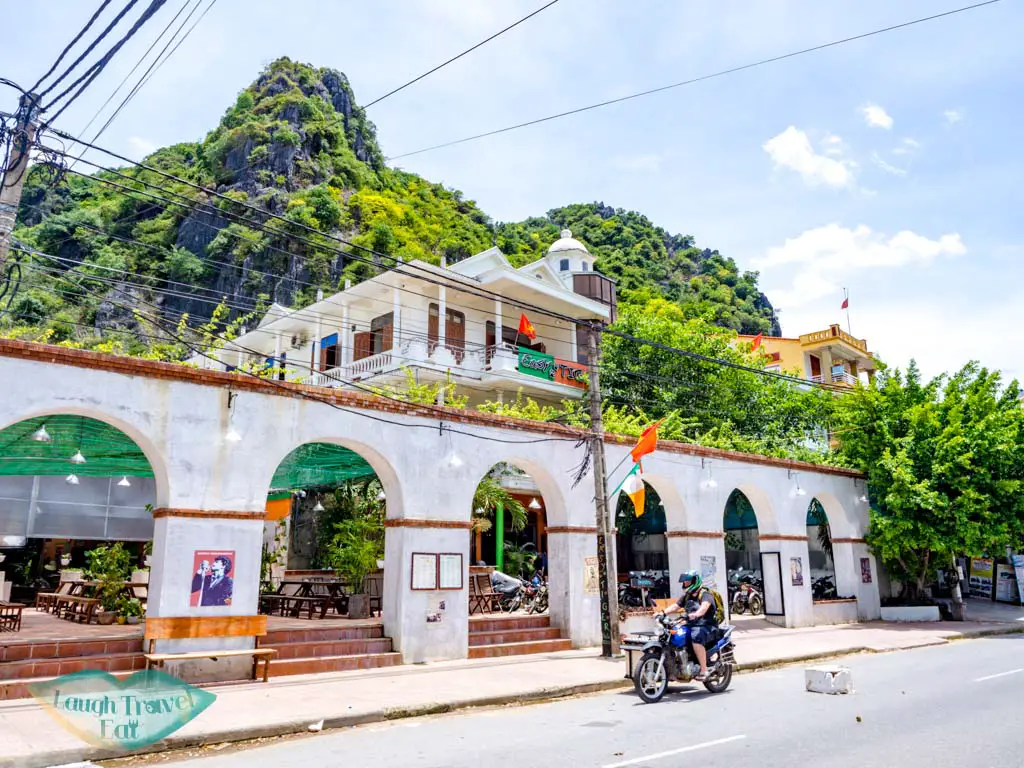 If you are a backpacker, then this is pretty much the go-to hostel. They only offer dormitories but is one of the few places in town that has a pool. They d nightly raffle and live music on certain nights, too. The common area is also nice to hang and chill. Don't miss their info talk that is open to all travelers every morning at around 9.
Linh's Homestay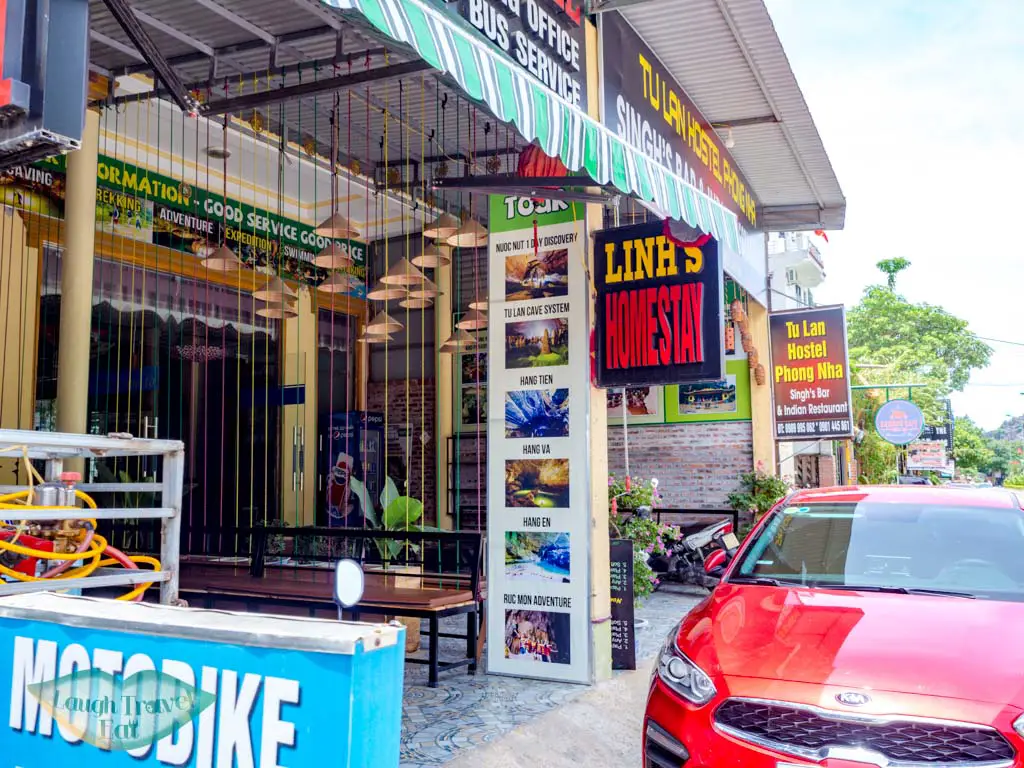 The warm reviews online didn't do justice to how lovely Linh and her staff are. We were greeted and welcomed with care, and she was happy to give us a million recommendations, even booking us on a last minute tour that we didn't pay for until check out.
The room was clean and great for a village this size, and I can't think of anyone to trust more than Linh.
Hang En Hotel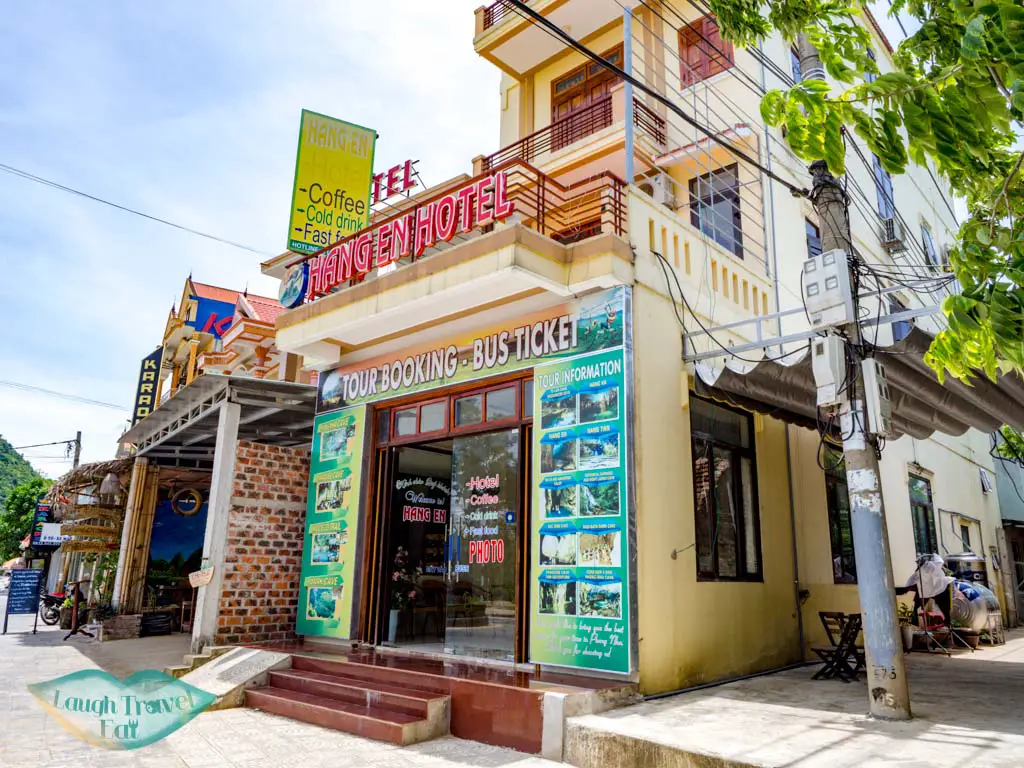 Also along the main stripe but closer to Phong Nha Cave entrance, I had a great 3 night stay at Hang En Hotel. It offers very competitive prices for private room that's clean and quiet.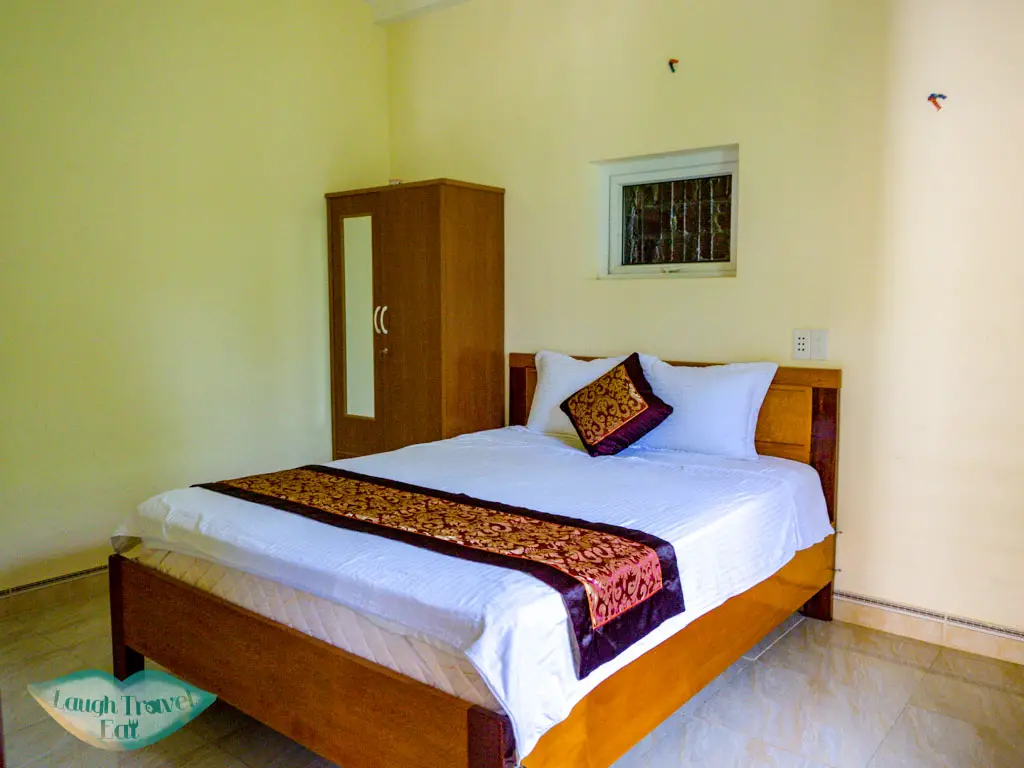 There is even a flatscreen TV that can connect to Youtube and Netflix!
Splurge: Victory Road Villa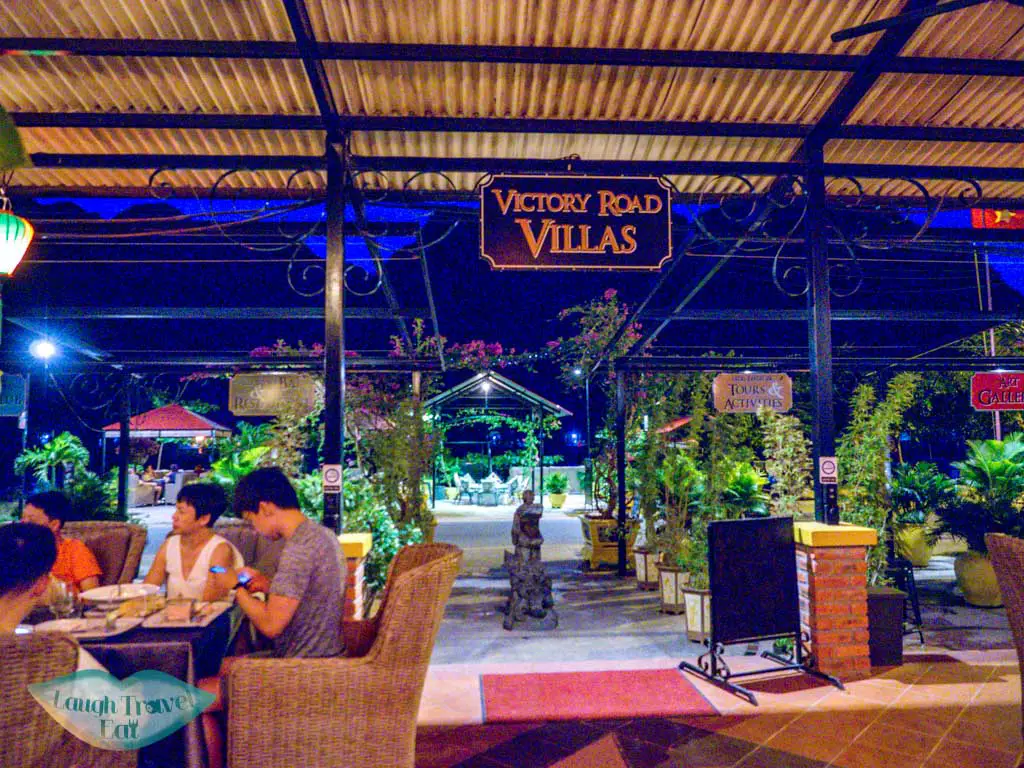 A little out of town along the river to Phong Nha Cave, Victory Road Villa is great for family, couples, or bigger groups.
The French-style villas are beautiful and completed with outdoor bathroom. There is a pool in the center of the hotel that overlooks a bomb crater!
Around Phong Nha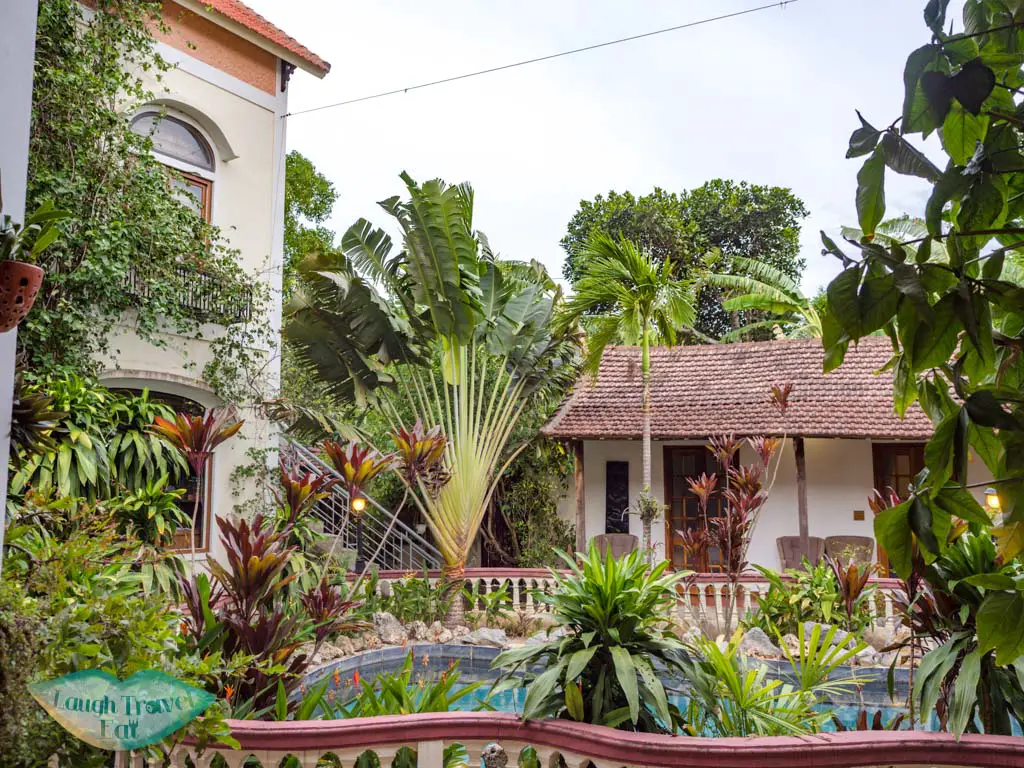 If you want something different, then farm stays are a good one to choose. It offers one of the best options in the region but not in the town center. It is located closer to the Bon Lai Valley which is nice for cycling.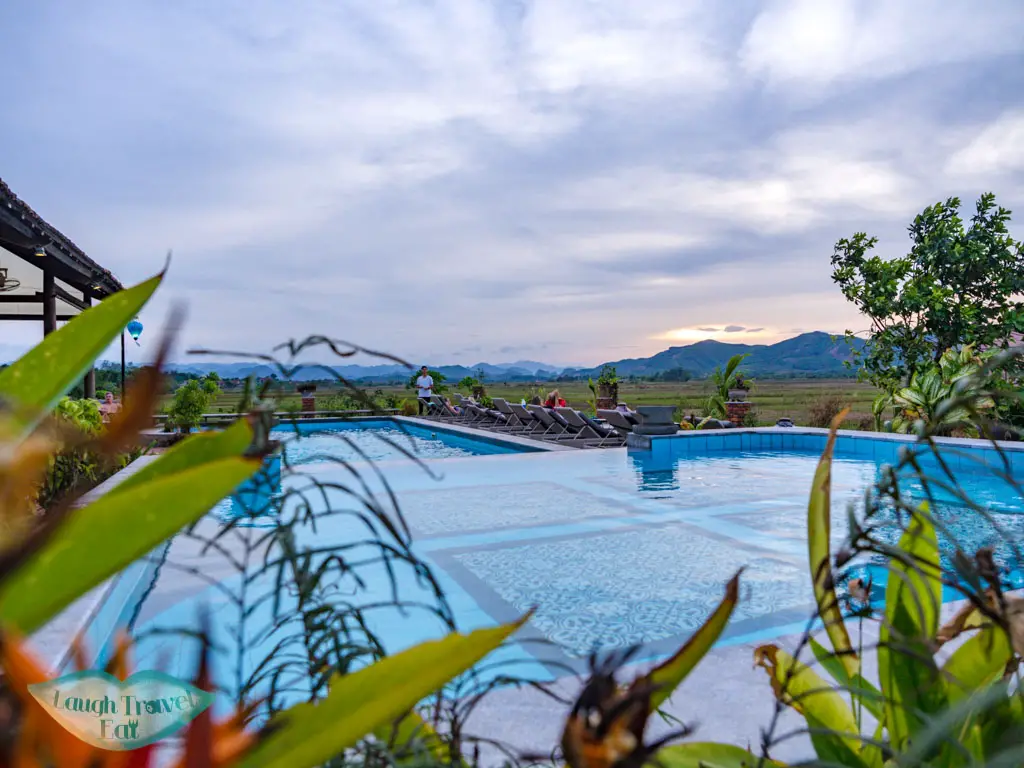 It's less good if you want a more social scene, however, the sunset there is pretty epic, and they have a bigger pool than Easy Tiger. They also organise shuttles to town, free bicycle rental, and a sidecar tour!