Croatia is full of beautiful National Parks – and Kamenjak is no exception. Though not as famous as the Plitvice or Krka National Parks, it's situated in the Istria region of Croatia close to the beautiful city of Pula. In fact, it's only a short bus ride from the town and definitely worth a visit, not just for its stunning coastline, but to see some dinosaur footprints as well.
Kamenjak National Park
Most famous for its Safari Bar and cliff-jumping, the Kamenjak National Park is both well visited by tourists and locals alike. It's the perfect beach place to go if you are tired of the tourist-infested waters at Verudella, which is undoubtedly much closer to Pula, therefore, easier to reach. However, at Kamenjak you get the whole stretch of coast to choose from.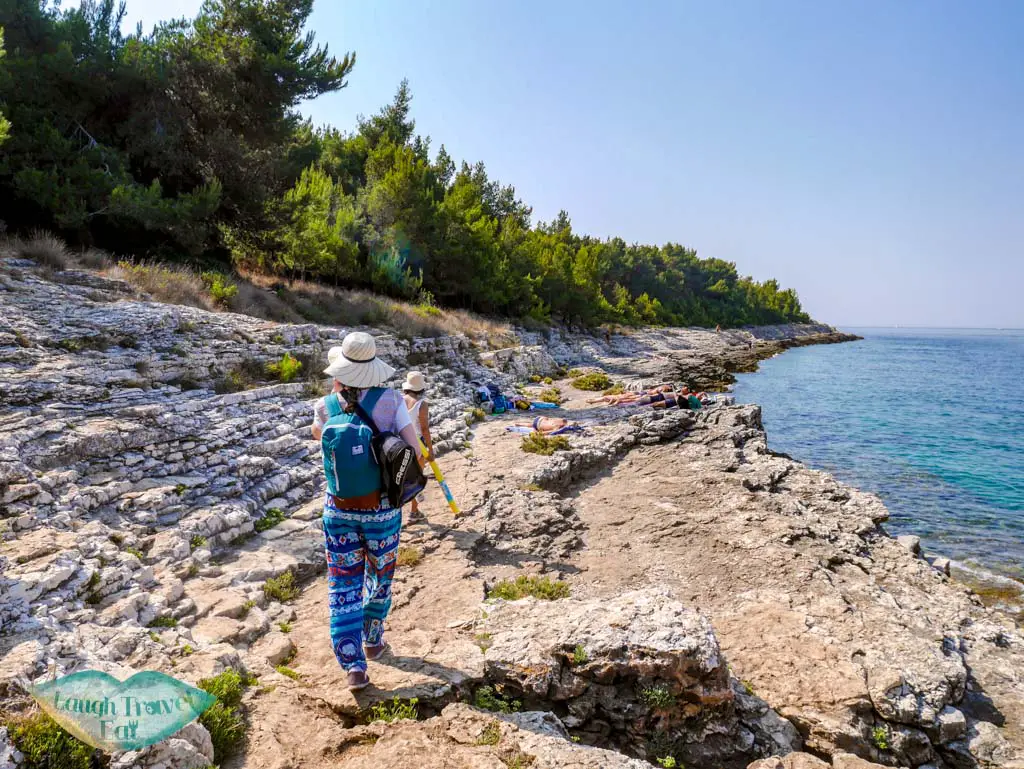 Due to the fact that we decided to explore the national park on foot, and the fact that we wanted to enjoy a relaxing day, we didn't end up trekking as far as the infamous bar and the cliff. But I was pretty happy with where we were: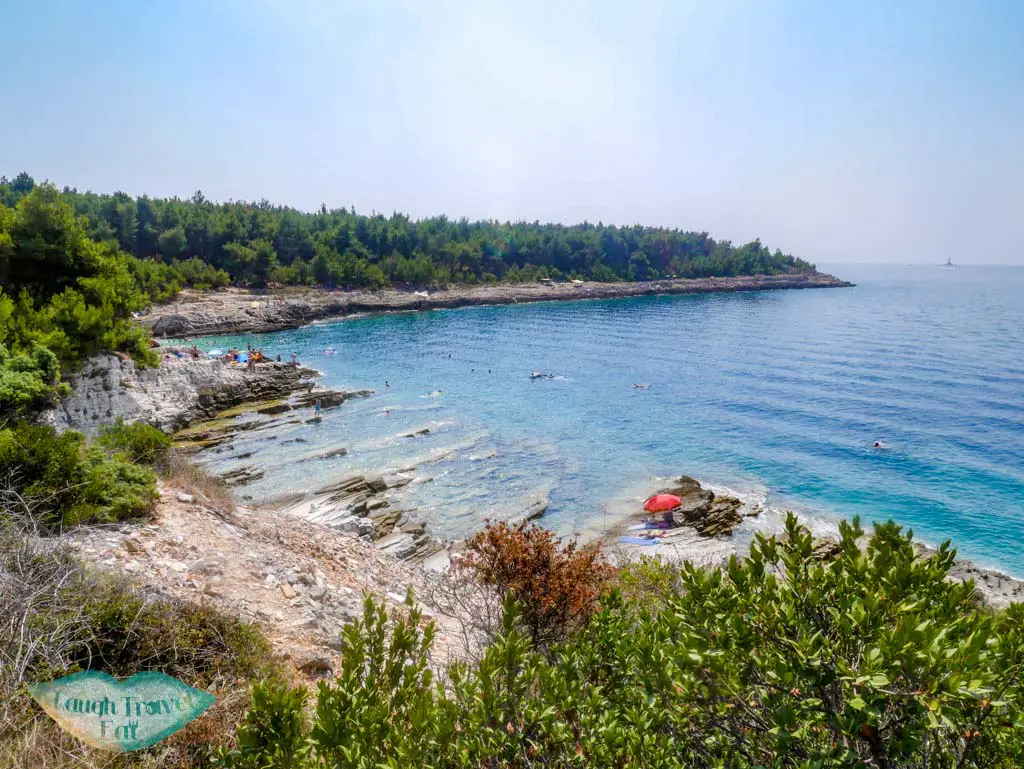 Dinosaur Footprints
One of the interesting things that I found out about Kamenjak is that there are Dinosaur footprints. And by that, I don't mean the children amusement kind, but the real trace fossil footprints. For those of you not familiar with the term trace fossils – it's behavioural marks left by ancient organisms in the rock record that isn't the organism itself (which are fossils), though caprolite (a super fancy term for fossilized poo) also count as trace fossils.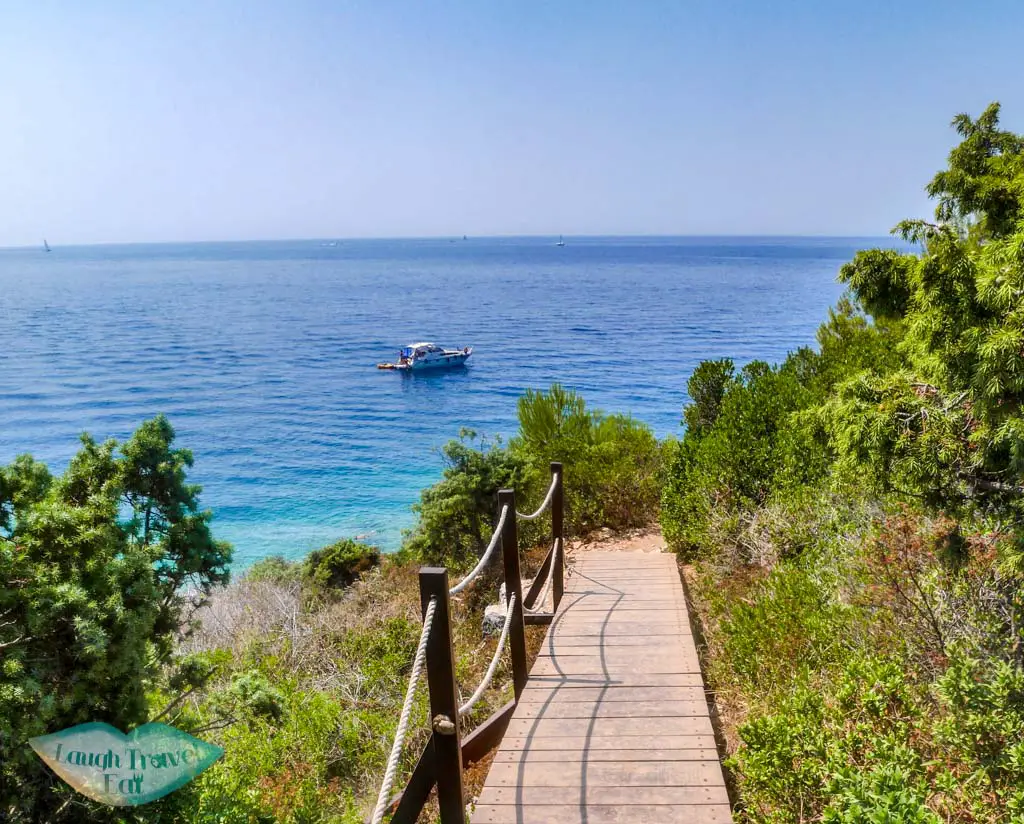 The footprints in question are located close to the entrance, and near where we set up camp for the day. They are actually pretty hard to spot, especially since someone decided it was a great idea to draw black circles around it. That only confuses people…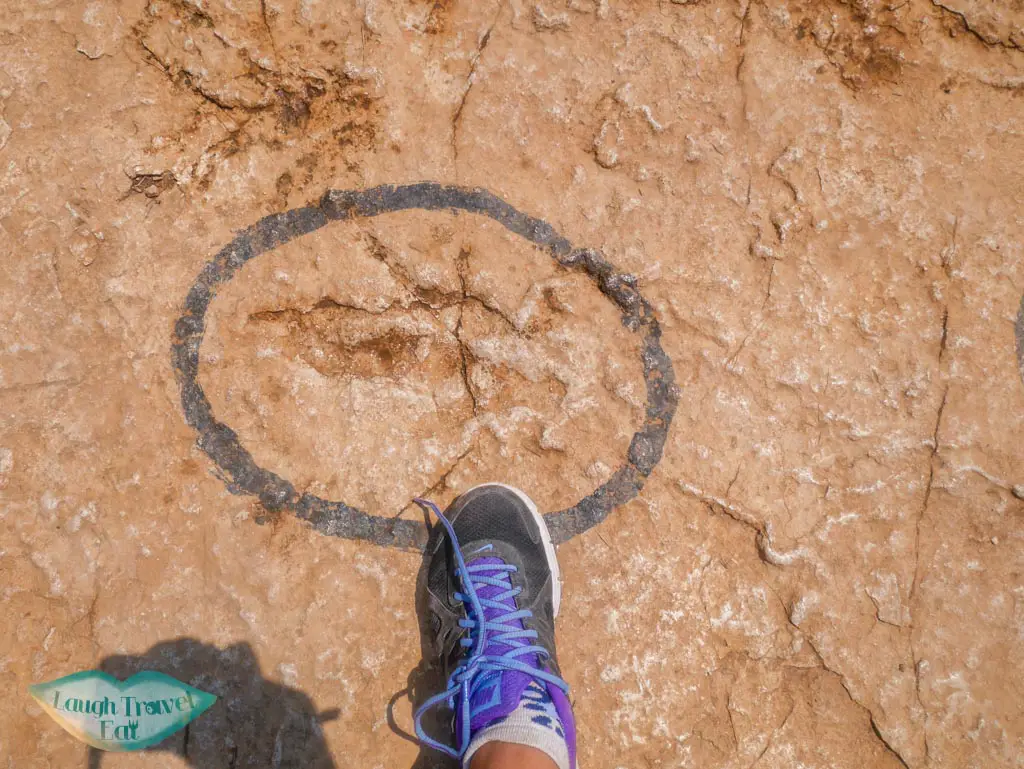 Getting around Kamenjak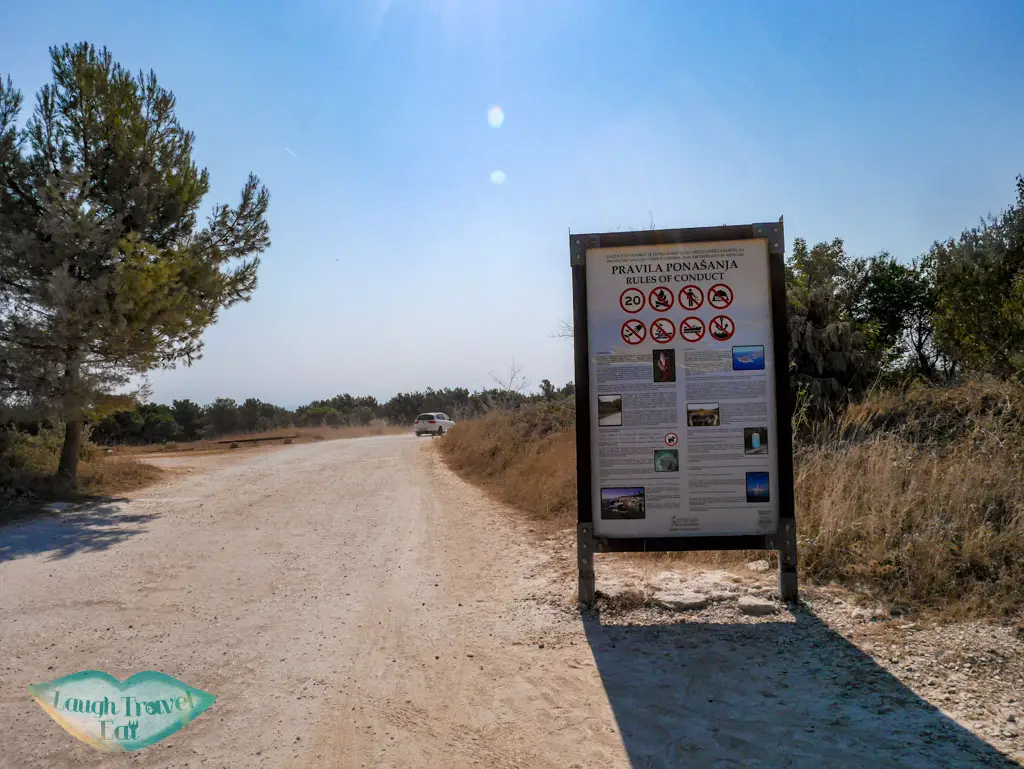 The national park is a big place, so if you really want to explore it properly, then renting a car and driving out there would be a great option. Having said that, biking or walking is totally doable as well; the only problem we had when walking was the amount of dust drove up by the cars, which ended up sticking all over us.
Admission fee for cars
The idea way to visit this 30km long national park is probably by car. Although you would have to pay kn 35 for entry (free otherwise), driving in the national park ensure that you can get to whenever you want quickly and without a face-full of dust covering you from head to toe.
Pula to Kamenjak:
Bus 28 from Pula to Premantura which takes 30 minutes.
The bus starts in terminal 12 of Pula bus station, but also three stops before we exit the town, you can check it all in the link.
The bus takes you as far as the campsite, whiclinksrectly link to the national park paths. However, if you want to rent a bike at Premantura, remember to get off early at the town itself.
There is also a supermarket within the campsite if you want to buy something to drink or eat before venturing into the national park.