Plitvice National Park is without a doubt the most famous place in Croatia. It is a few hours' drive from Split or Zadar in the center of Croatia. Consisting of 16 stunning lakes connected by a series of out-of-this-world waterfalls, it's on the bucket list of every visitor who enters Croatia. We are not exempt from the allure of the beautiful photos and the infamy of this national park, and after taking a dip at the Krka National Park, we moved on from the lovely Split to Zadar so we have a shorter drive to Plitvice.
Split to Plitvice Lake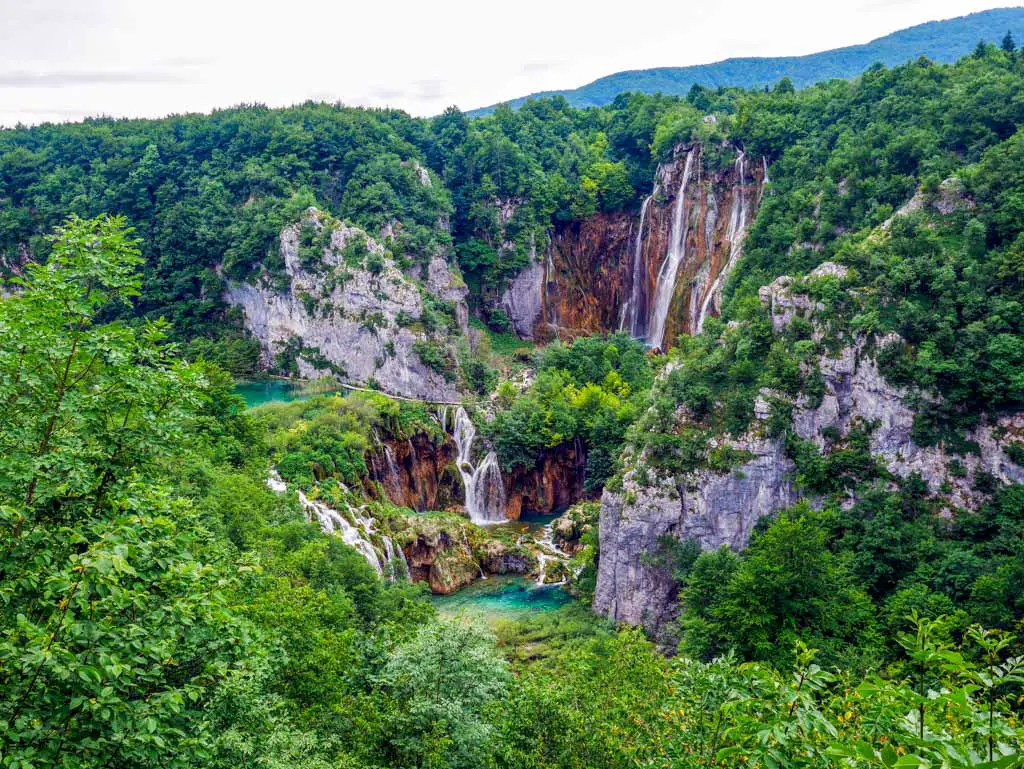 The reason why we decided to end our trip in Zadar was that the drive from Spilt to Plitvice would take an extra hour: 1.5 vs 2.5. Do note that there will be tolls on the highway as well and prepare cash for it.
Zadar to Plitvice Lakes by Car
You save about an hour driving from Zadar and, for us, the traffic was less terrible than the road that we saw going back to Split.
That said, expect there to be traffic jam on the way out because most people don't stay by the National Park and visit Plitvice on a day trip. We also recommend staying somewhere away from the old town center of Zadar so you can find parking easier and has less trouble getting back in the city.
If you are from another country and planning a road trip then you need to get an IDP on International Driver's Association.
Parking at Plitvice Lakes
Despite being a famous spot, it wasn't immediately clear how to reach the national parks or where its entrances are at. There are two entrances to the park and both are situated almost slam middle on the road running between Zagred and Zadar.
Entrance 1 is the northern entrance and the two are only a few minutes' drive away.
Need to rent a car? Check car rental 8 for the best price. We rented ours at Split and kept it until Zadar.
Parking is available near the entrance and costs kn 7 per hour. We missed the entrance 2 as we came up from Zadar, so we pulled into Entrance 1's parking lot. The park's entrance is across the road which is reachable via a bridge over the highway where there is also a restaurant and a souvenir shop. There is also a currency exchange there for some reason, and the ticket office is just behind it.
Plitvice Lake Tickets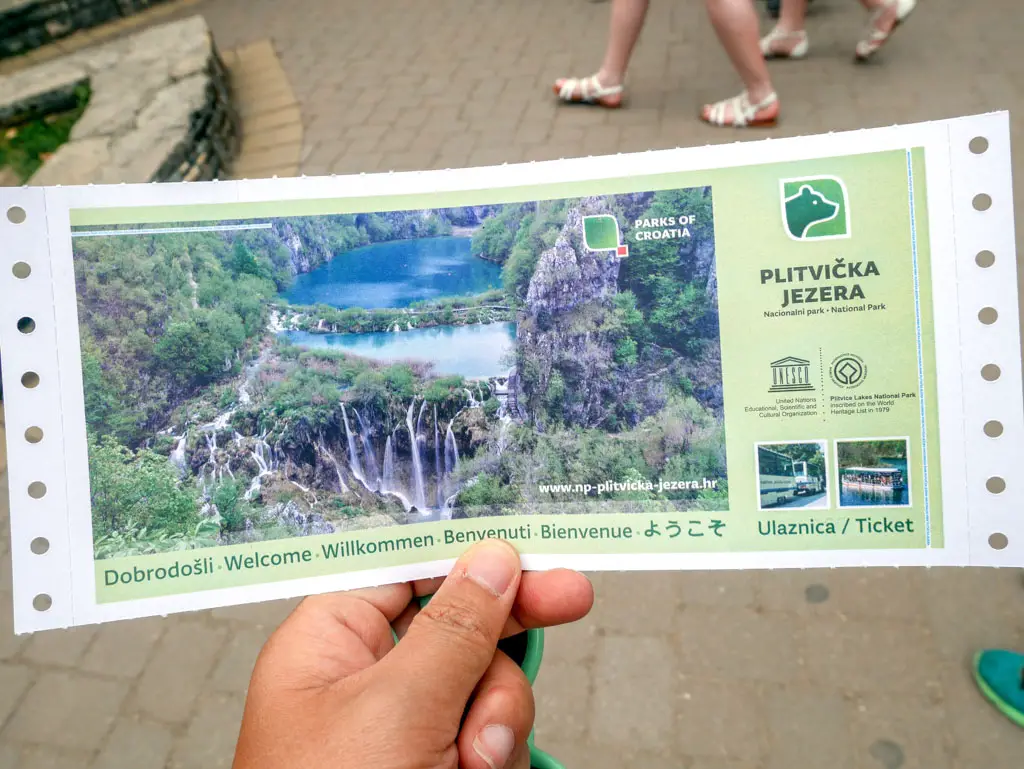 Tickets can be purchased right by the entrance, which is not to be confused with the information center. The price of the tickets fluctuates greatly depending on the season and be sure to bring your student ID (if you have one) for a discount. For the list of prices click here.
Visiting Plitvice National Park – choosing a route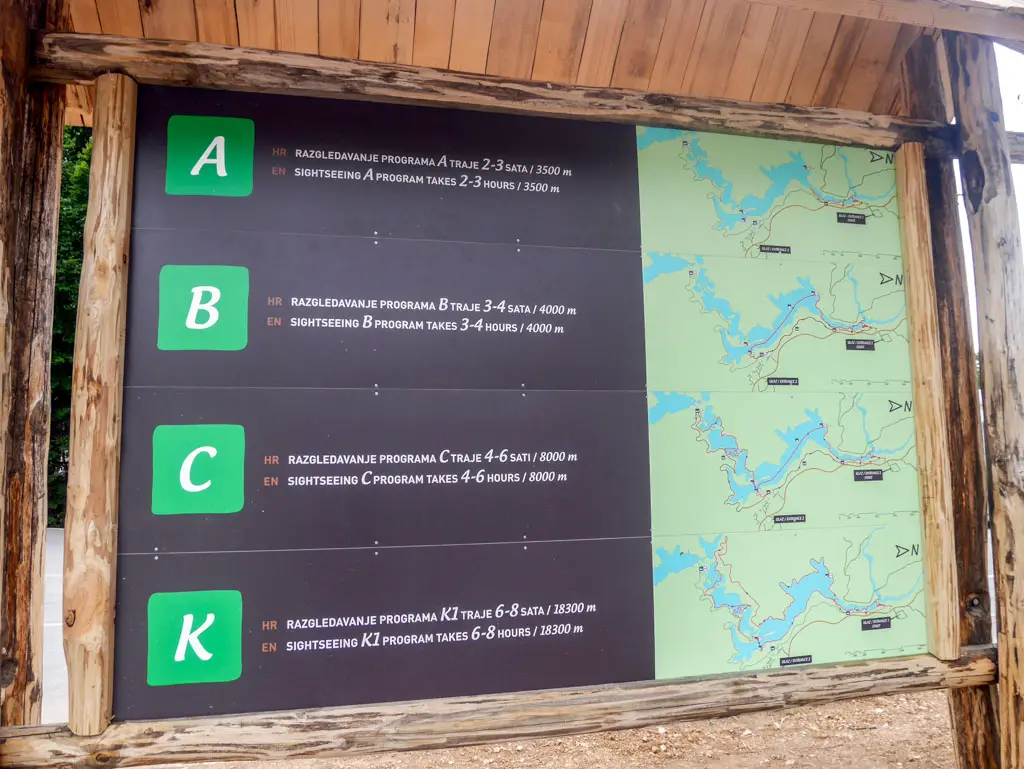 The park can be separated into two parts, the
Upper and Lower Lakes
. The Lower Lakes consist of two lakes that usually grace the top search you see on the internet, with a meandering wooden walkway leading you through the cascading sheets of water over green mounds.
The rest of the 14 lakes belong to the Upper Lakes – and there are simple little signs along the wooden path that show you the stats of each one as you walk along.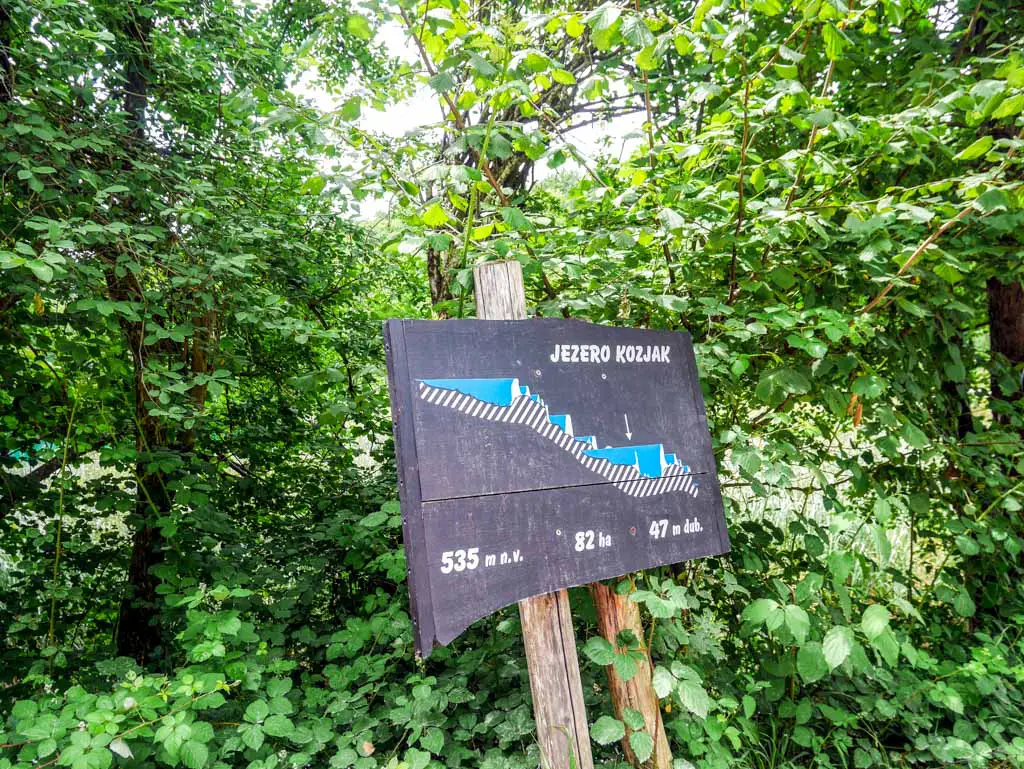 There are several trails that you can take around the park, and included in the ticket and incorporated into each routes are one boat ride and one train ride. You can choose from three hours to six hours routes and it's best to ask the recommendation of a park ranger, who can give you the best advice based on weather, time and physical grading.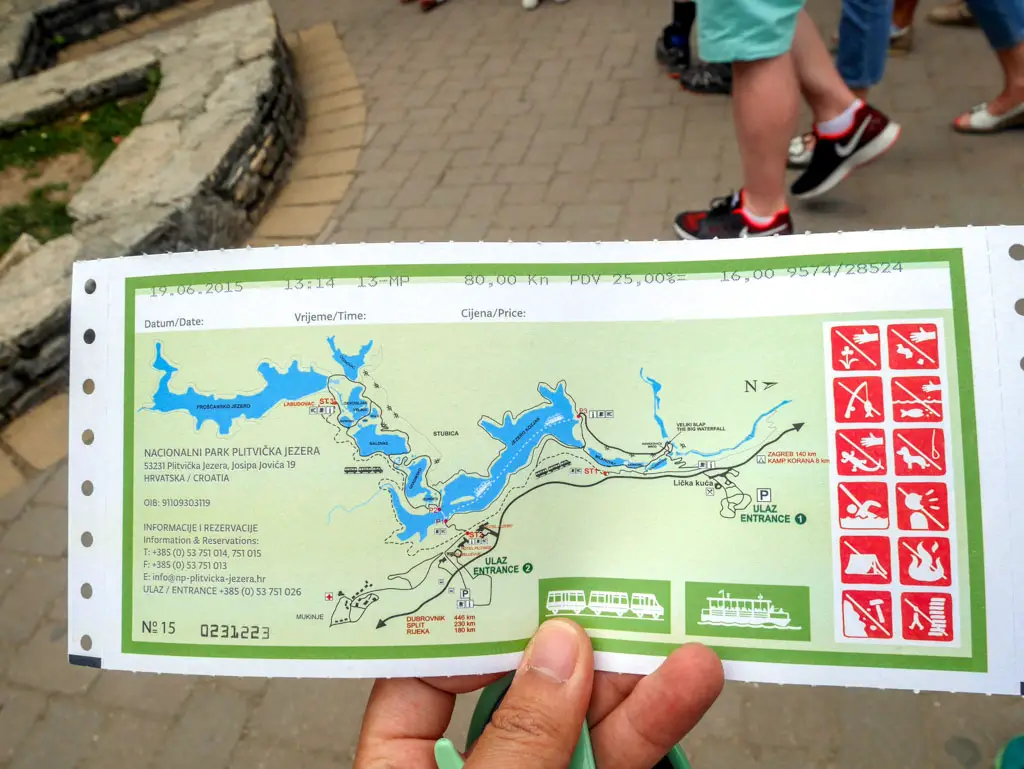 You can get a simplified map from the rangers, which would be more than sufficient for your need. However, if you want a detailed map you can purchase one from them as well.
There really is no reason to pre-plan your trip or worry over your itinerary, because the entire park is very well planned for visitors.

We decided to take route C which starts from Entrance 1. Unfortunately for us the Lower Lakes were closed during our visit due to the large influx of rainwater from the previous day, so we could only glimpse at it from above and head off to the temporary re-route. It was a little depressing but we didn't let it dampened our mood.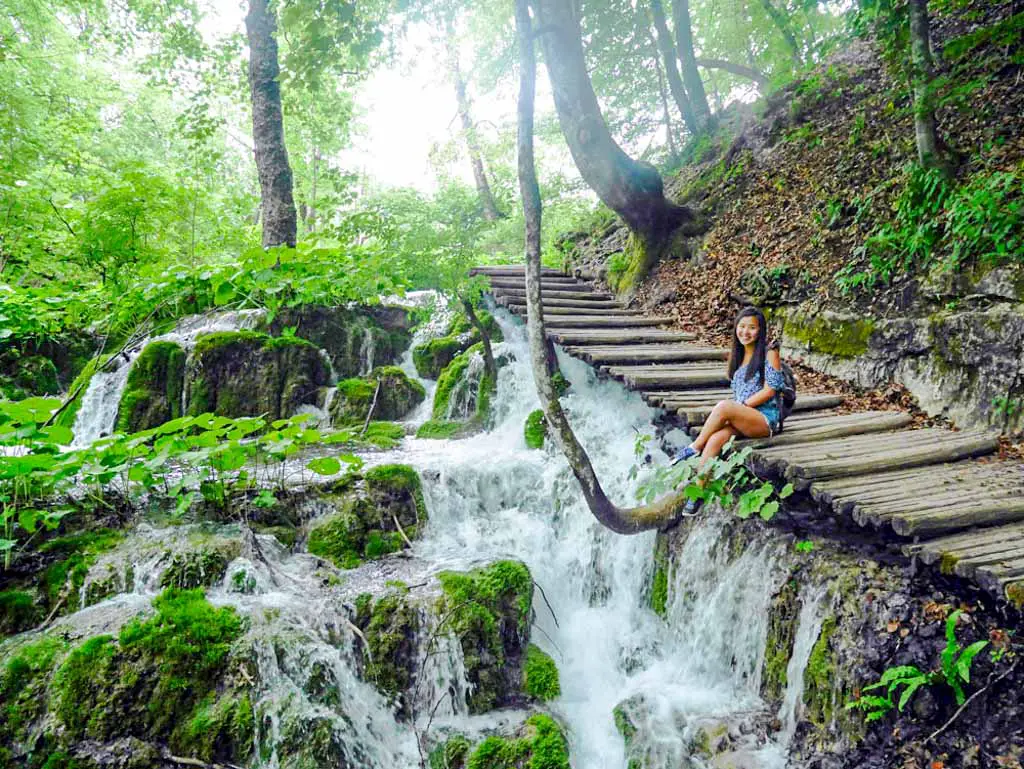 Despite the walk not being particularly strenuous or demanding in the footwear department, it would be best to wear covered shoes, or at least comfortable flat shoes that you don't mind getting wet or dirty. There are areas of the path where it's flooded and some trails would include a dirt trail. There are also tons of people who wants to walk around the park as well and more often than not you are hard-pressed to find an opportunity for photos during peak season.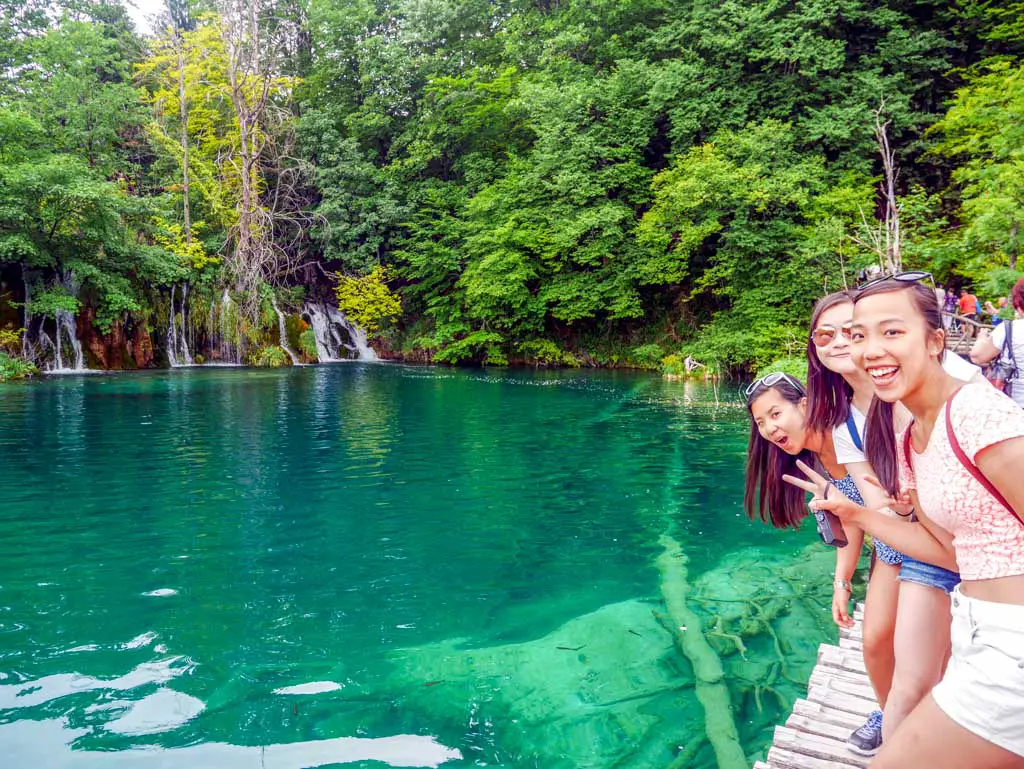 (cheeky photo bomb)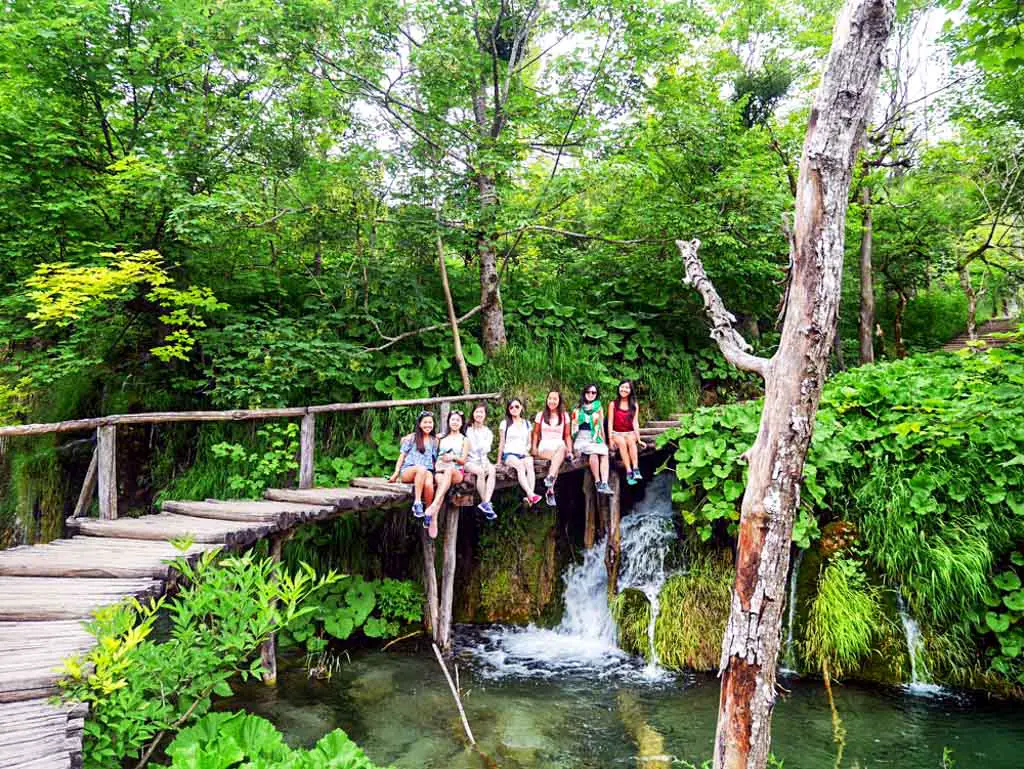 We were practically chased and engulf periodically by an big tour groupa and they were very amused at our selfies taking and attempts at group photos.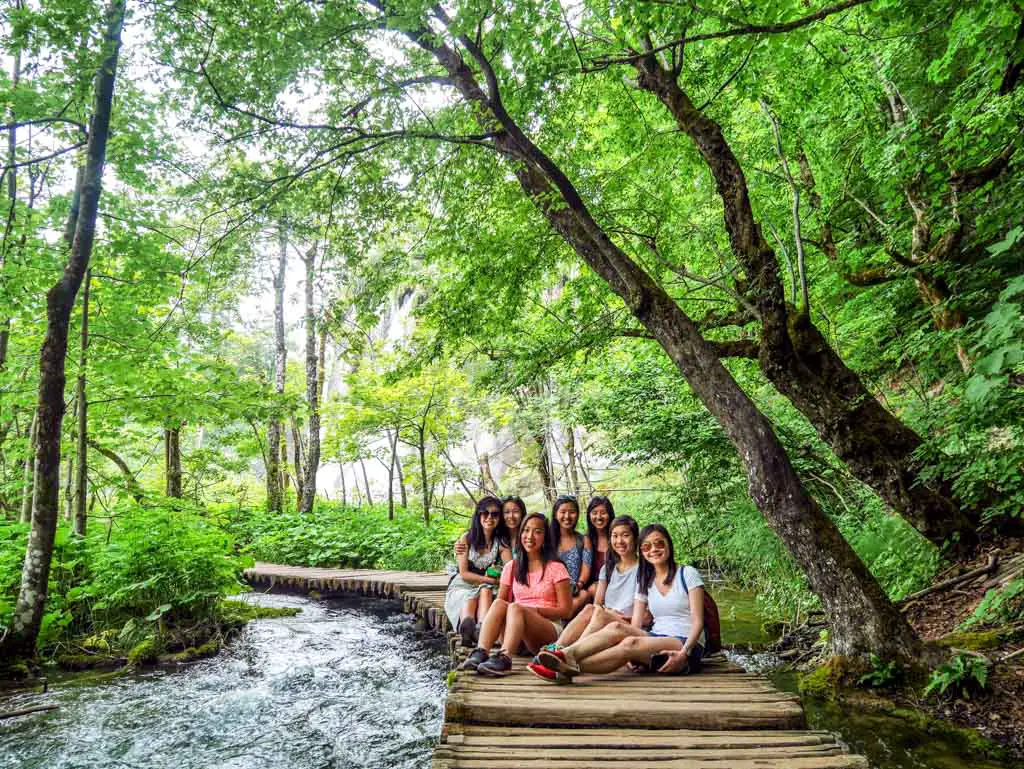 I actually got asked if this shot was too far away – it was, in fact, perfect 😀
We actually blocked off an entire group of people for this shot – precious commodity right here.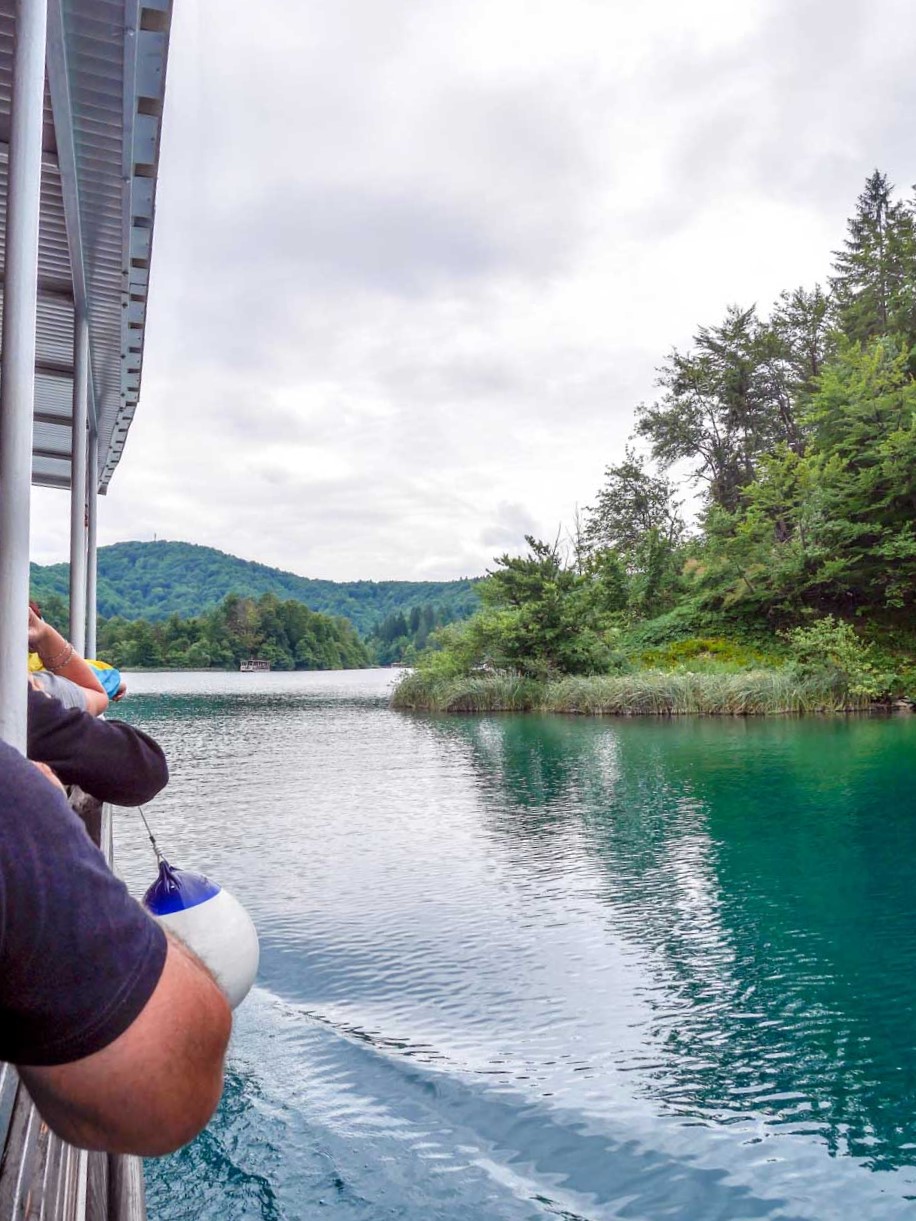 The ferry ride was surprisingly lovely, although you need to be lucky enough to snag a seat by the side to be able to take some good photos. I wasn't able to so I made my friend who was at the end take photos for me.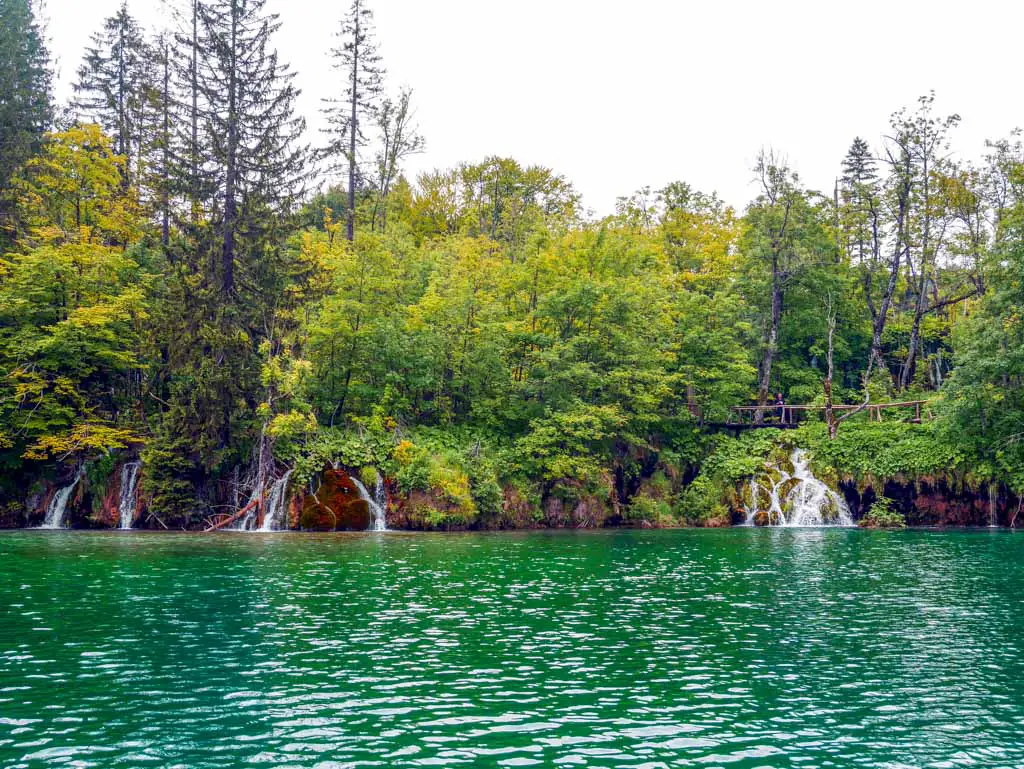 Our hike started with intermittent sunny weather, which quickly became cloudy and eventually it began to rain. Let's get this straight: the park is beautiful even in the rain, which gives it a serenity that you won't see otherwise.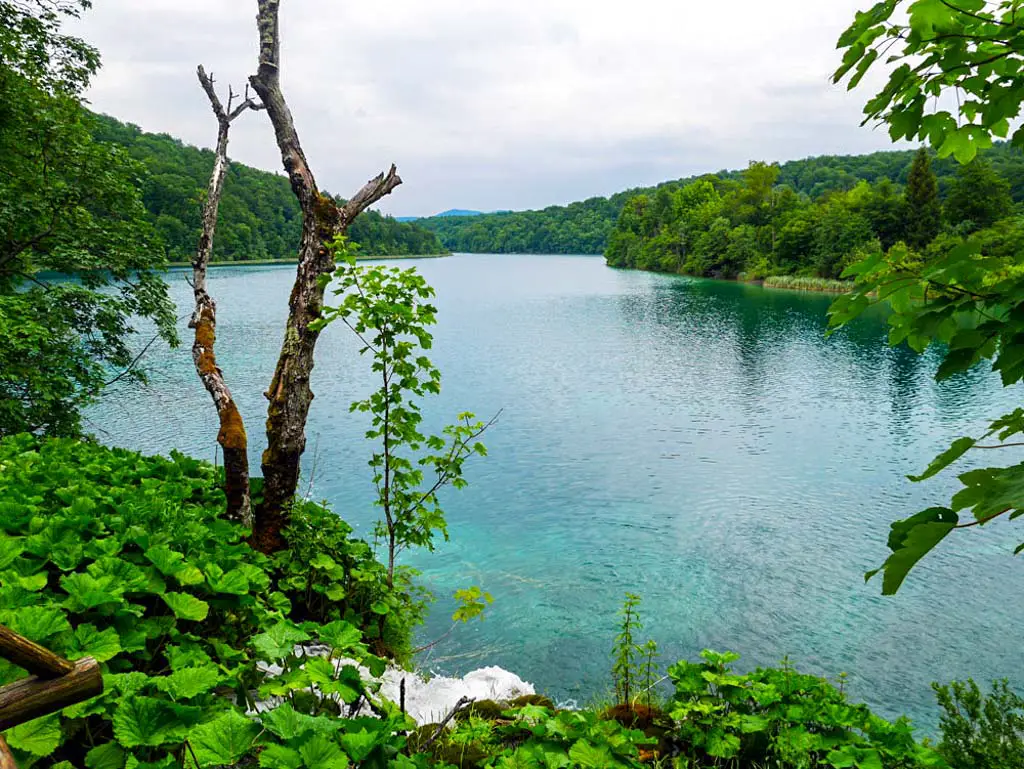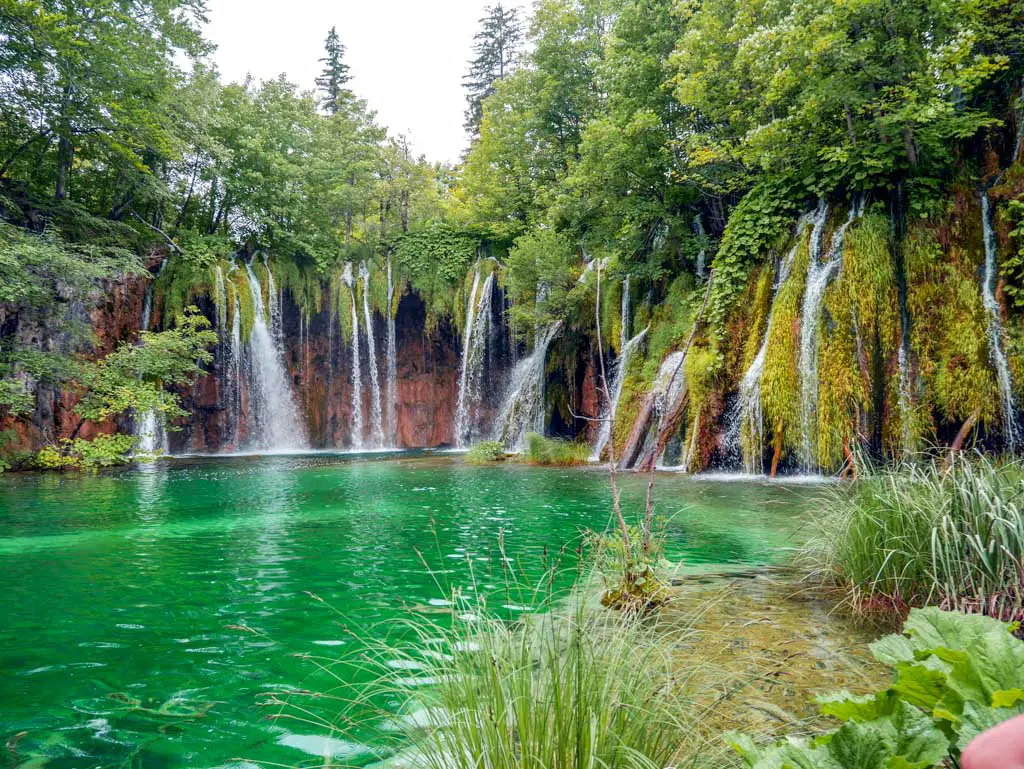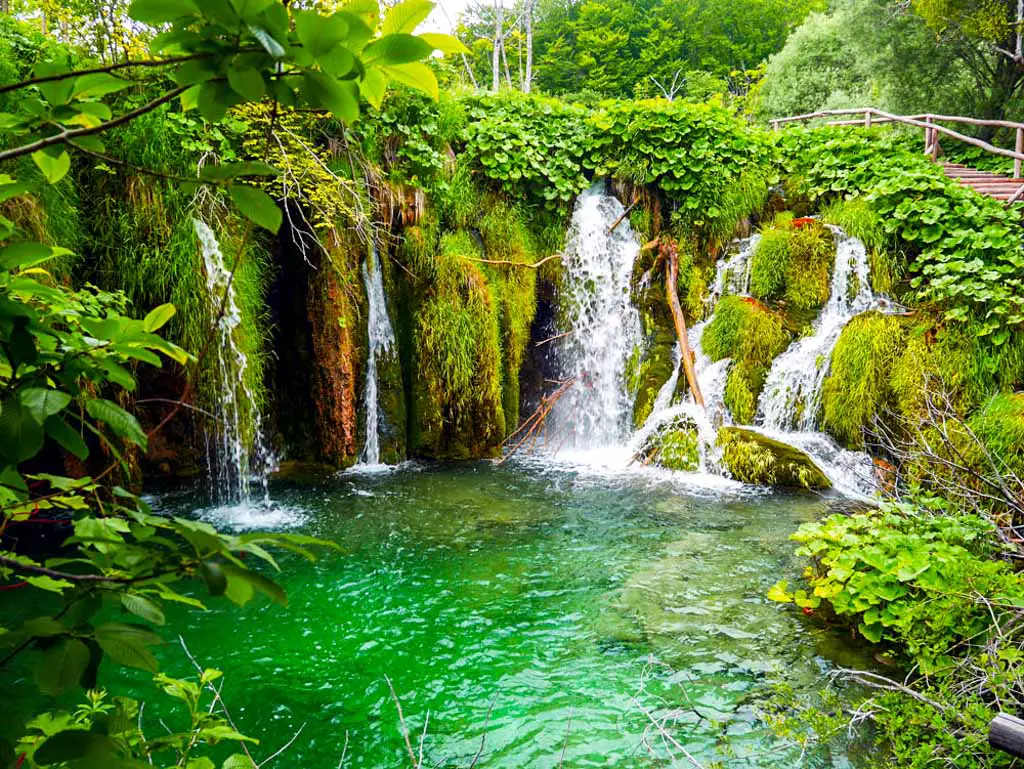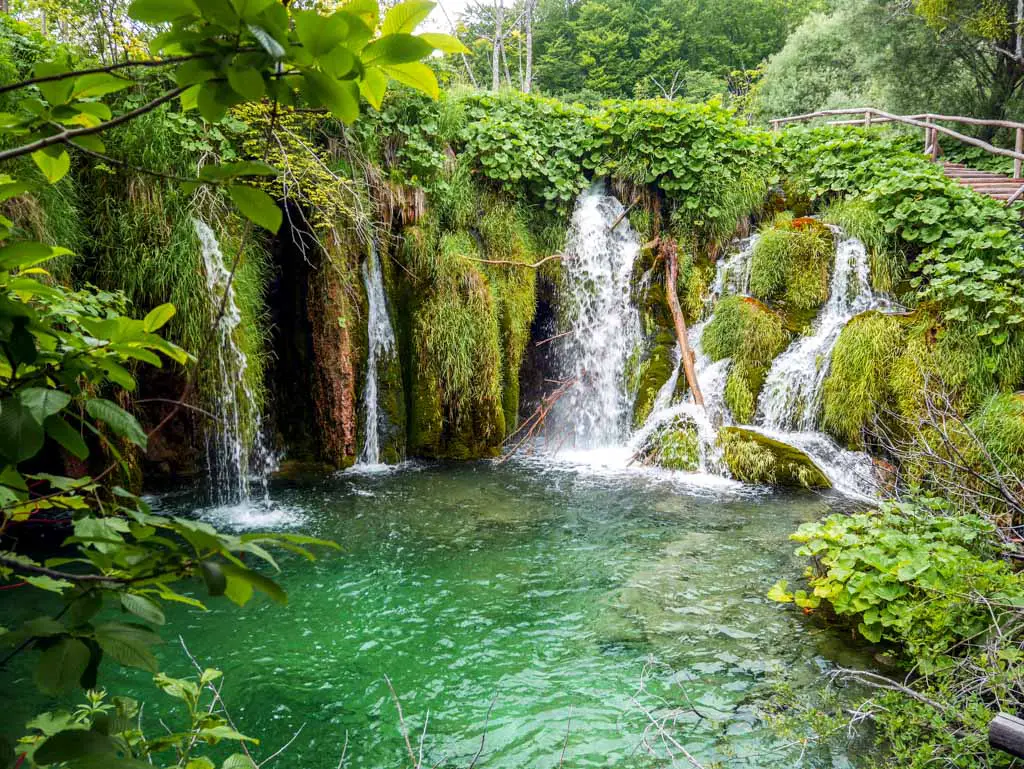 However, only one of us brought an umbrella and it got increasingly cold. So we hastily rushed towards the panoramic train pick up point, which although resembled trains are actually buses. Since it was raining outside, the vehicle was crowded with tourists avoiding the weather and the windows were speckled with rain and fogging up with the cold. So there really wasn't much to be seen, and honestly, the train goes through a proper road so all you see are forests.
Plitvice or Krka
How is it compared to Krka? Some of you might ask. To be honest, the sceneries between the two are fairly similar, though of course, Plitvice has more lakes and more comprehensive routes mapped out for visitors. There is also the famous photo of small waterfall crusading down rounded, green mounts with the wooden plank path meandering through it that gets every tourist's phone out in a frantic.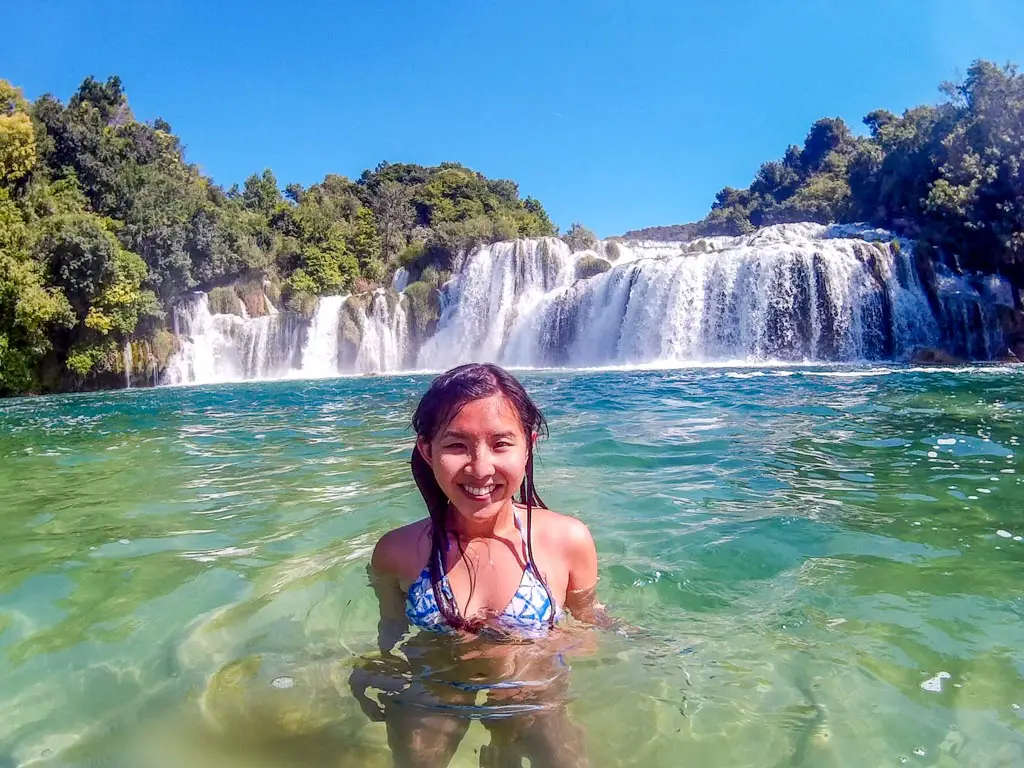 Personally, I enjoyed my time at Krka more because we got to swim in the waterfall. However, the weather also played a big factor in my preference. But in truth, if you are in a hurry and passing through Croatia, I most certainly wouldn't beat myself up if I couldn't go to Plitvice. Go and enjoy Krka, and make Plitvice an excuse to come back to Croatia.