You know that moment when you find that perfect dress on the internet and you how excited you felt when you wait for it to arrive. However, this all come crushing down on you as you slip on the gorgeous garment and saw that there is an unsightly zip bulge on your back, making it look like you have a back-hump. You realized that the body of the dress is too long but there really isn't much you can do with a zipper. How do you fix it without taking it apart completely?
Well – I had just experienced that and let me tell you, I was not willing to part with the dress without a fight. It was exactly what I had in mind for the Salsa Ball I am going too and I wasn't especially fund of the idea of paying postage to return it.
Since I wasn't a professional seamstress, I knew redoing the zip was definitely not an option. After a failed try I managed to figure out the problem and how to fix it.
While the reason the zip bulges is because the length of the dress is too long, the way to remediate it is to not zip it up all the way. This might sounds scary and potentially disastrous, but trust me – most zips doesn't undo easy.
Here's what I did:
Take in the back – this step is optional and a method that I tried on the first round but didn't undo. It decreases the width of the dress so it fitted me better, although it does create a kind of crowl-neck effect to the front that some of you might not like. Make sure both sides are symmetrical.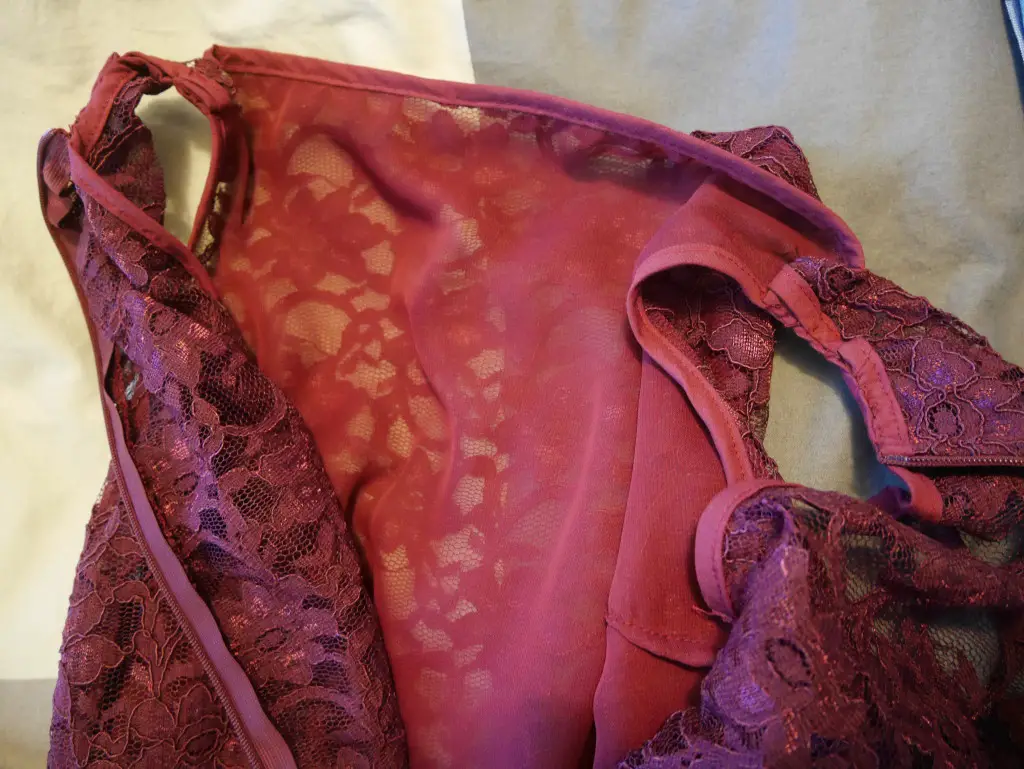 Fold the top of the back: like the photo, sew the fold down but only on the side. This would make it look natural and even my sister couldn't tell what I had done. You don't need to sew it diagonally because this gives you more freedom with how much you want to zip up. The result looks like the left side of the photo below (which really doesn't look like it's been tempered with at all!):

There are still some crinkling but it is much better than the original bulge (sorry for the back of photo – I was home alone at the time and couldn't be bothered). This might not be a permanent or perfect solution, but it is certainly the easiest, fastest and a fuss-free way to make it fit better without a sewing machine or taking the dress apart.
Here's a photo of me wearing the dress at Oxford Salsa Ball 🙂