Glimpsing authentic Maldives – a photo diary of Gaafaru
Most people only think of resort islands when they think of Maldives, but they know very little about the people of this small island nation. As a Muslim country as well as one of the flattest countries in the world, it wouldn't surprise anyone that fishing is the occupation that most Maldivian holds. What about the rest? What is their way of life? What is their home like? What do they do for fun? For many who only visit the resort islands, they won't know the answer to these questions. However, having stayed on the local island of Gaafaru with Mirian Sky, the only hotel in the area, I've got the privilege to interact and get a glimpse of their life.
My 8 days with Mirian Sky Hotel
Now, I won't pretend to know every aspect of their life, seeing as how I did spend more time exploring the underwater world. However, here are a photo diary and the meager things I've gathered from talking to some of the locals:
Jorli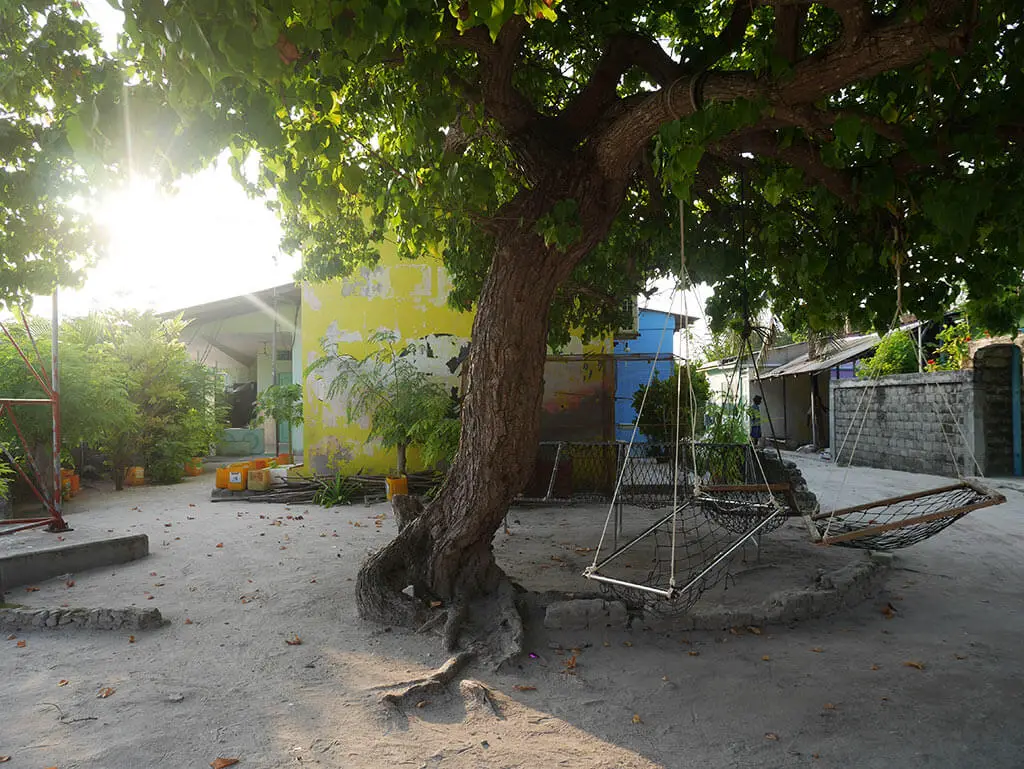 At first, I have no idea what these netted, metal things were. They resemble fishnets but the function wasn't immediately clear. But it turns out that they are the Maldivian version of benches.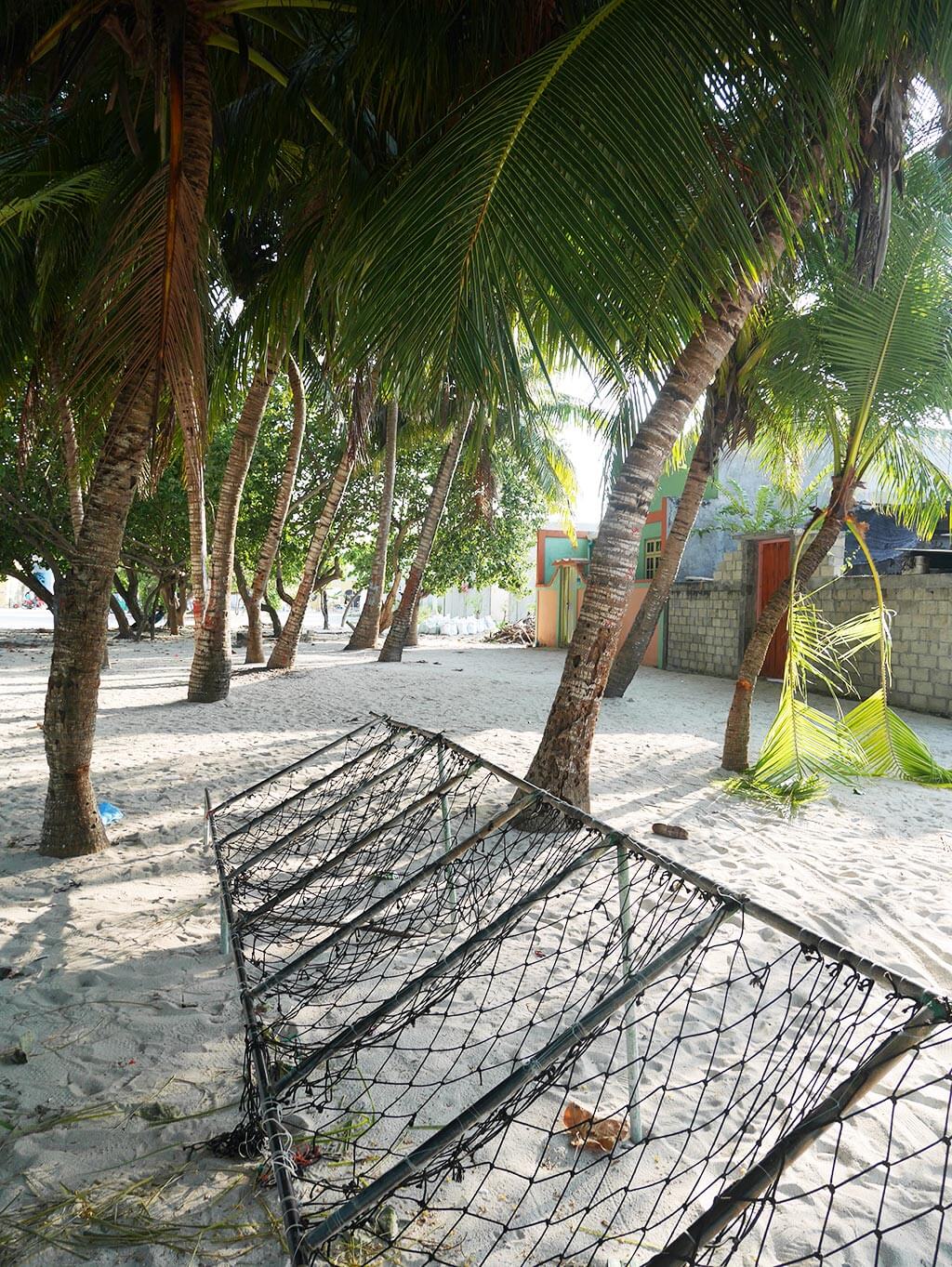 Plural, as in those that are in a row, are called Jorli Fothi. They also come in hanging for, too, kind of like a hammock.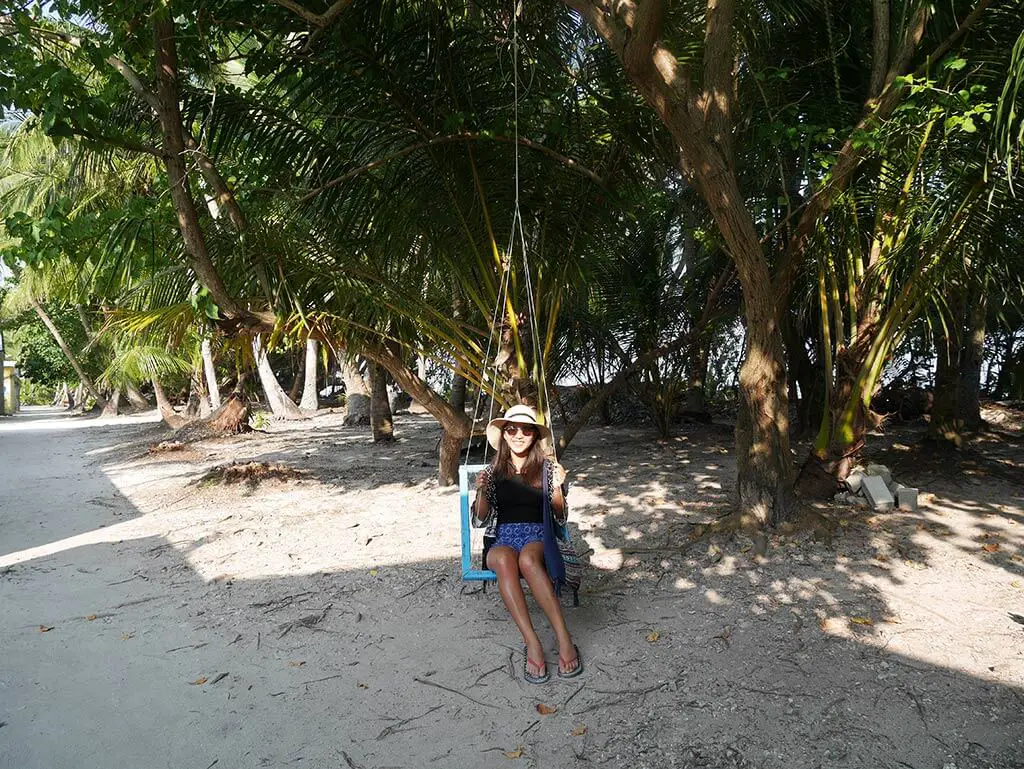 Many locals can be seen chilling in them in various spots around Gaafaru, chatting with friends and family or playing on their phone.
Mostly one storey homes with colourful exterior
Most people imagine Maldives' houses as the overwater villa in a resort. But that's not where its people live. Admittedly, some of the houses are nothing but a simple concrete structure with metal roofs, but there are also many colours in Gaafaru.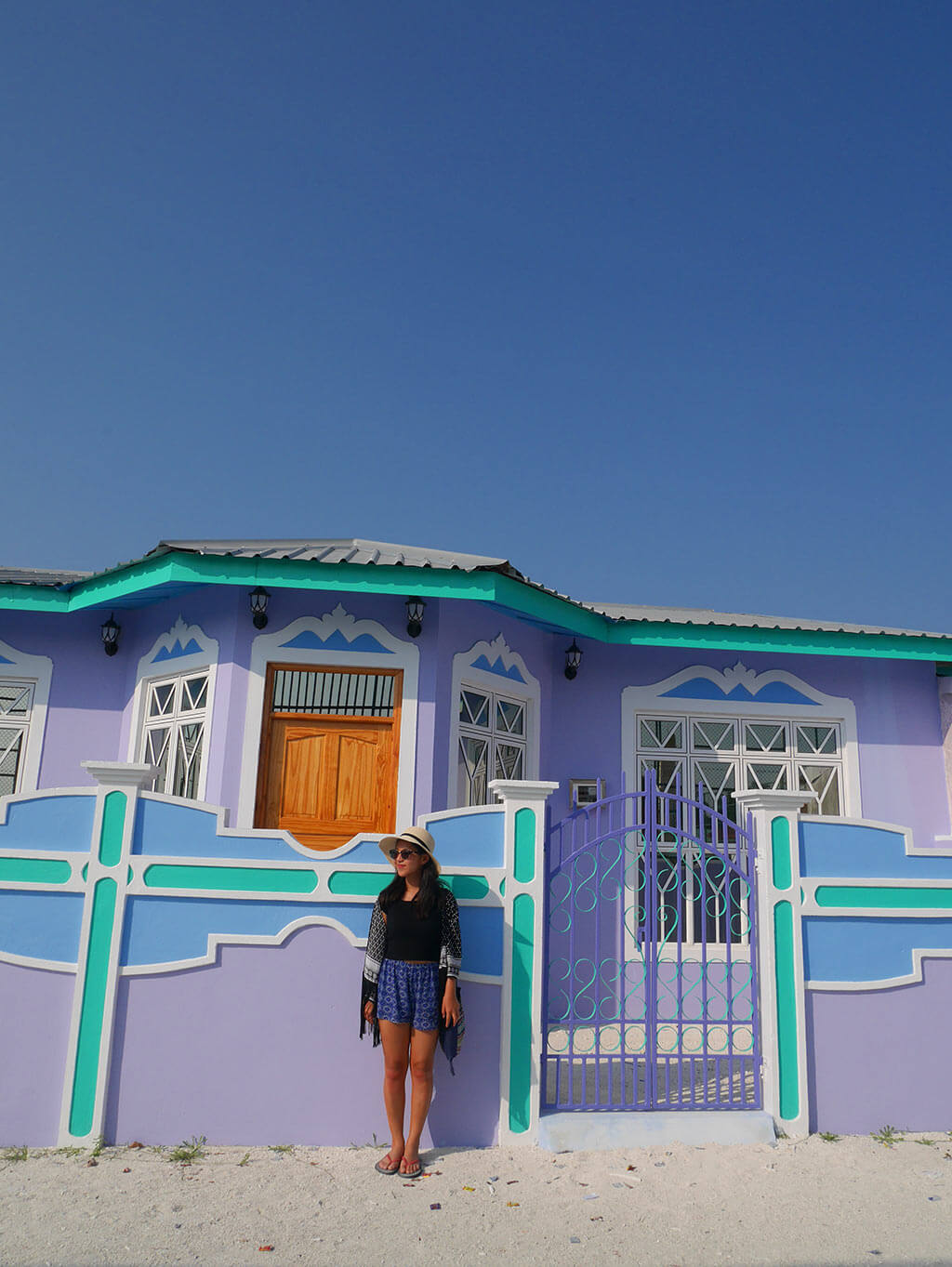 Lilac, turquoise, yellow, orange and pink, they have some stunning vibrant colours with gorgeous door and windows.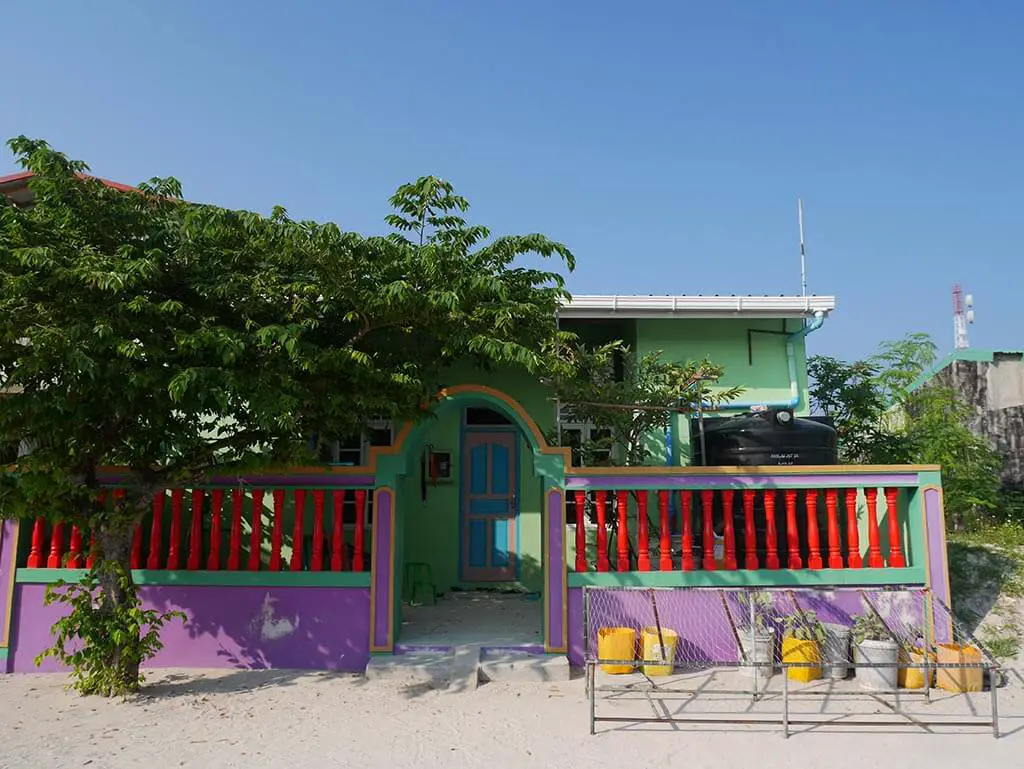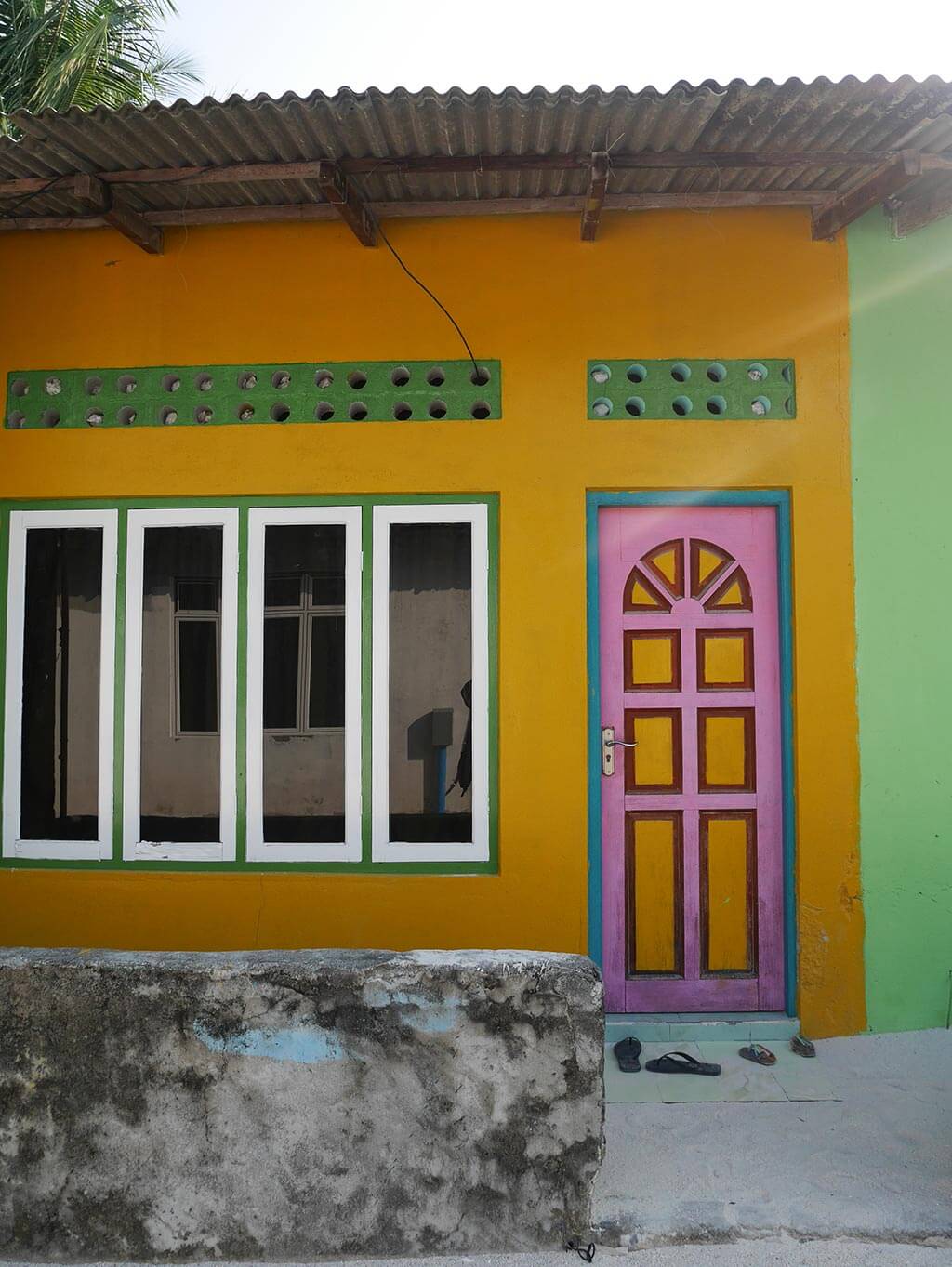 Football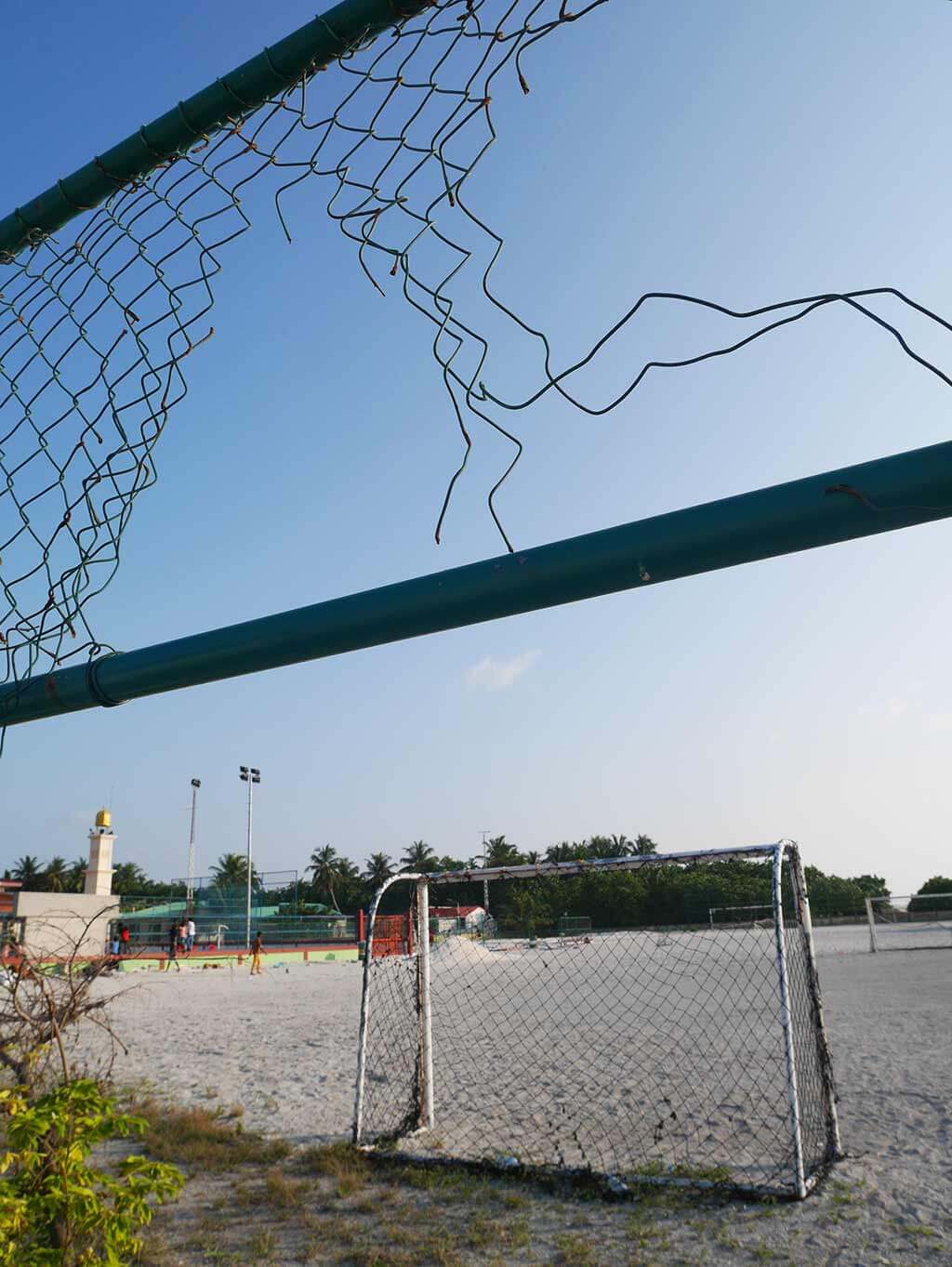 Football (as in soccer) is the biggest sport on the island. There is a field next to the old harbour where games frequently occur in the cooler evenings.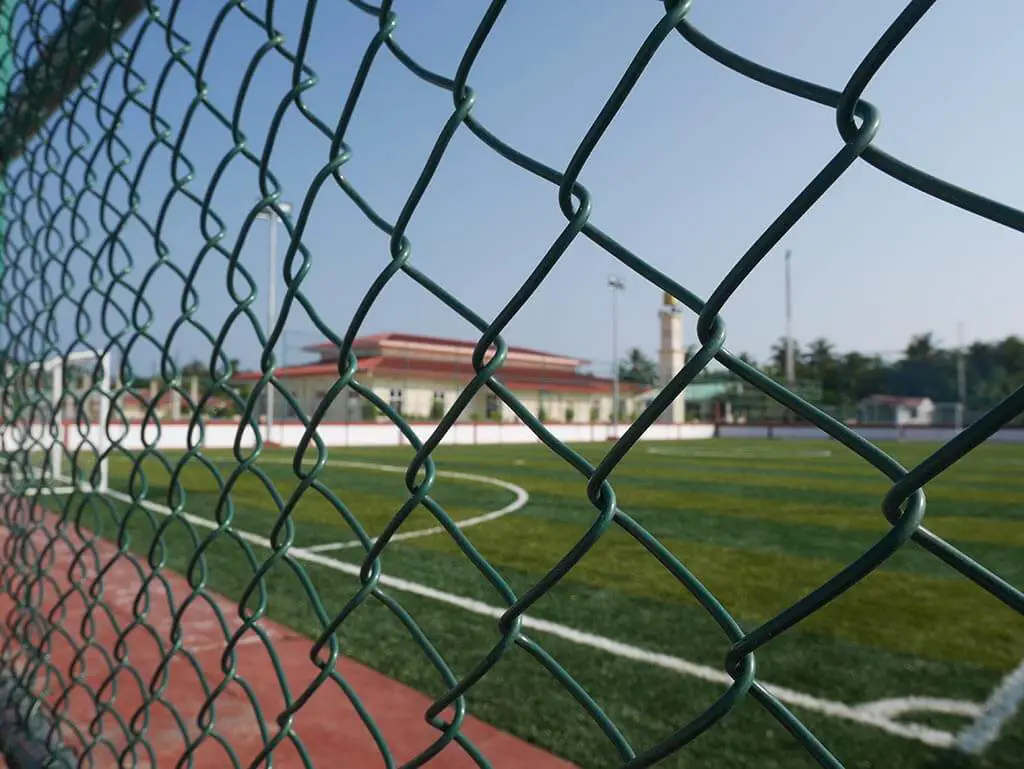 Men of all ages would gather outside to watch and cheer.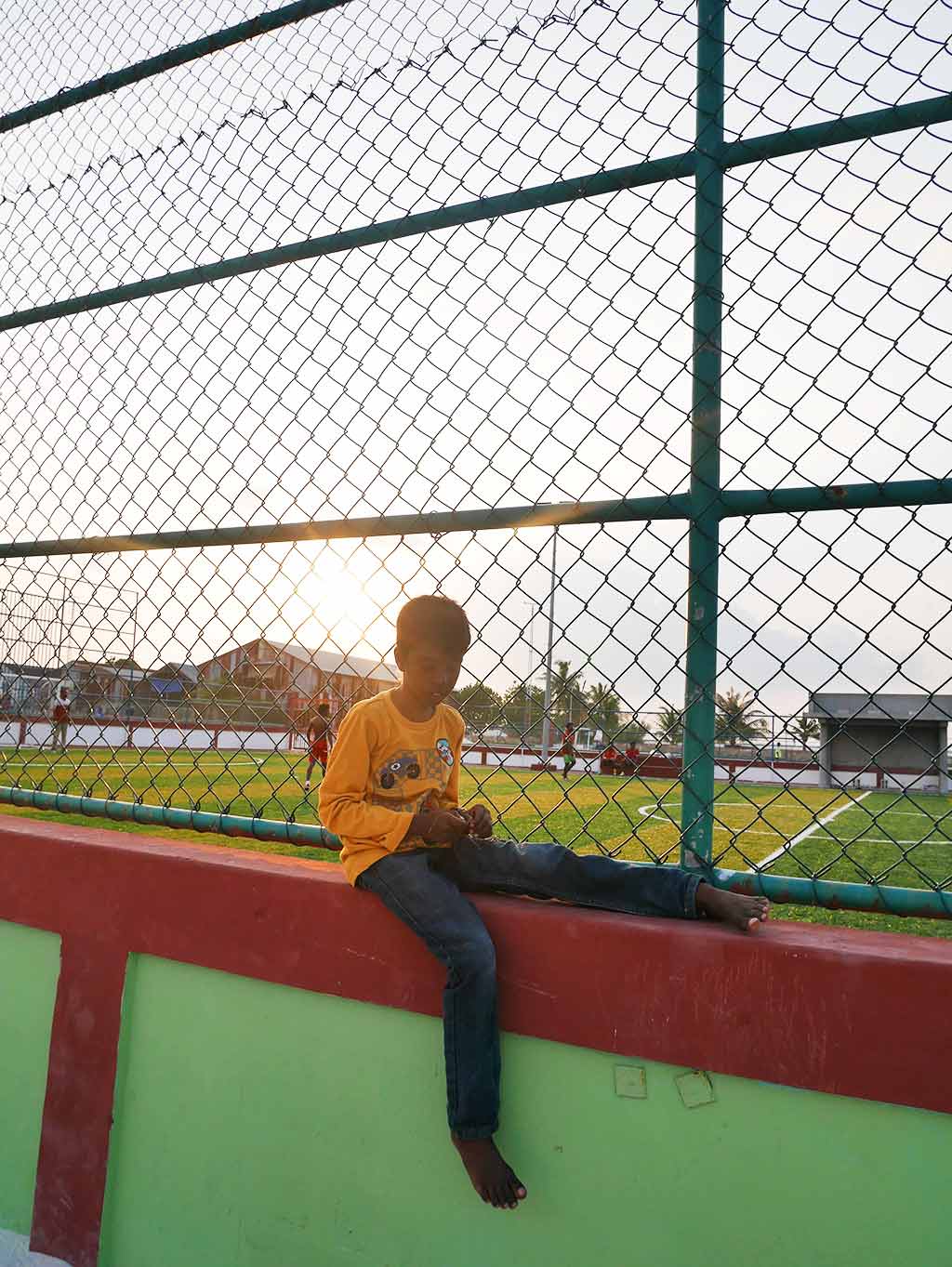 The two cafes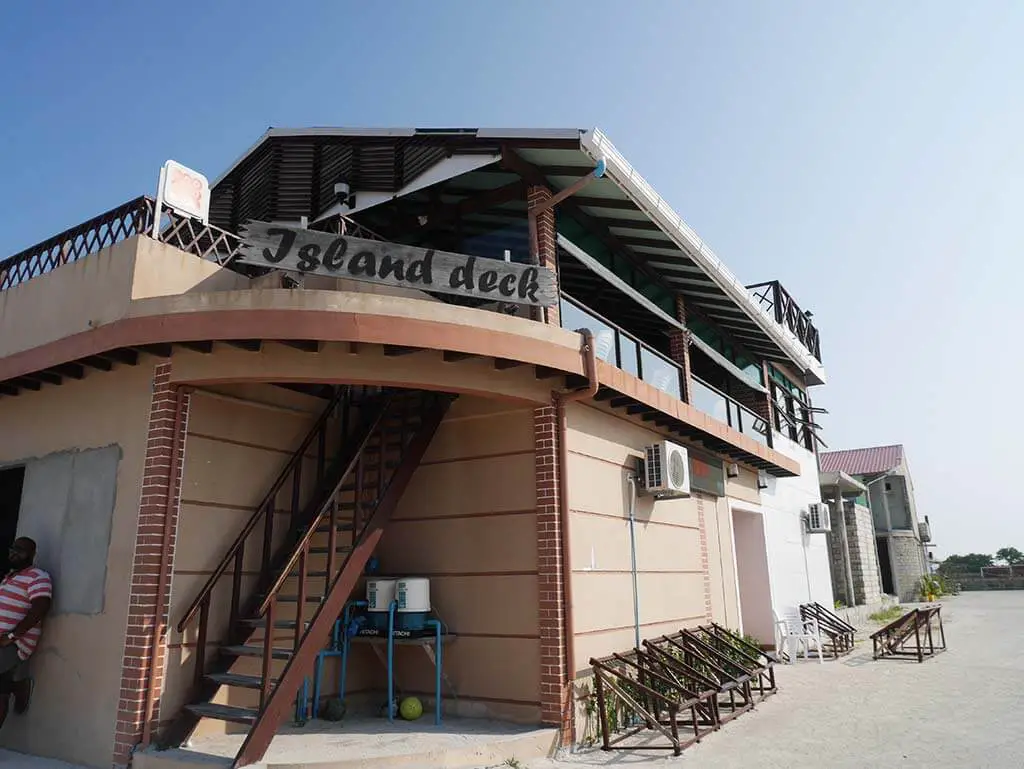 There are two cafes in town: the Island Deck facing the old and new harbour and the Lemon Leaf Café. I've only been briefly up the Island Deck Café, which has a rooftop area that offers an excellent view of Gaafaru as it is one of the highest building in town. But since my stay was full board, I hadn't got the chance to try their food.
Wonderful beach and lagoon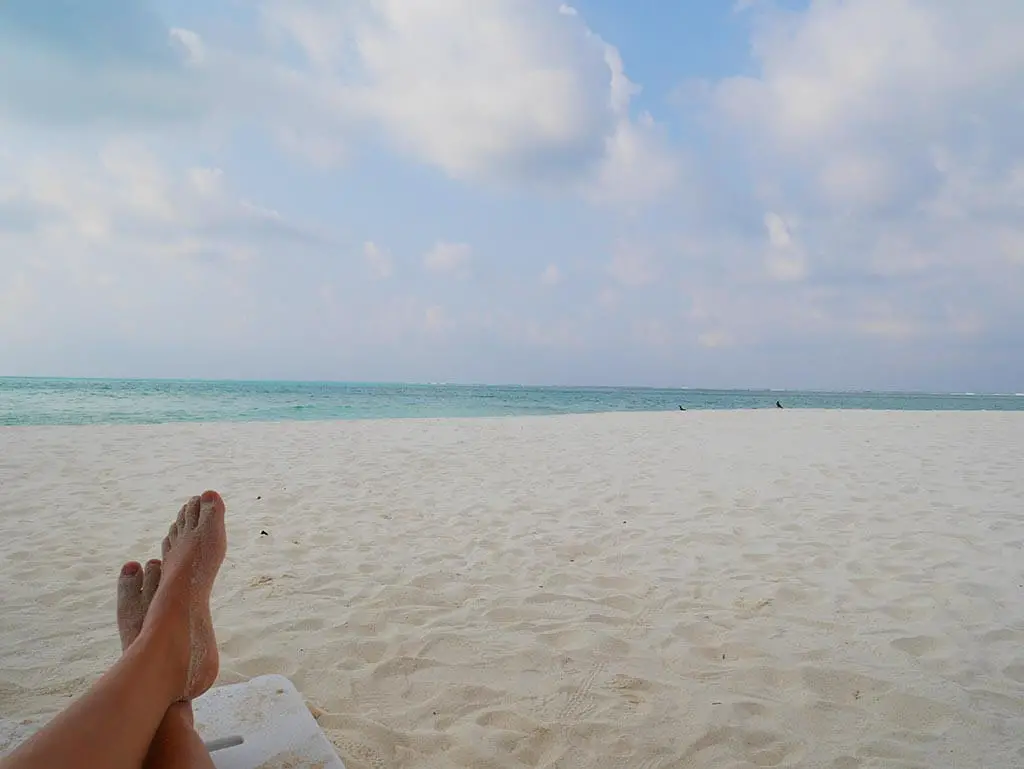 Gaafaru has one of the largest lagoons out of all the islands of Maldives and they are an unreal shade of blue. I found out that the shade corresponds to what lies beneath: turqoise for sand, blue-green for dead corals and dark blue for live corals.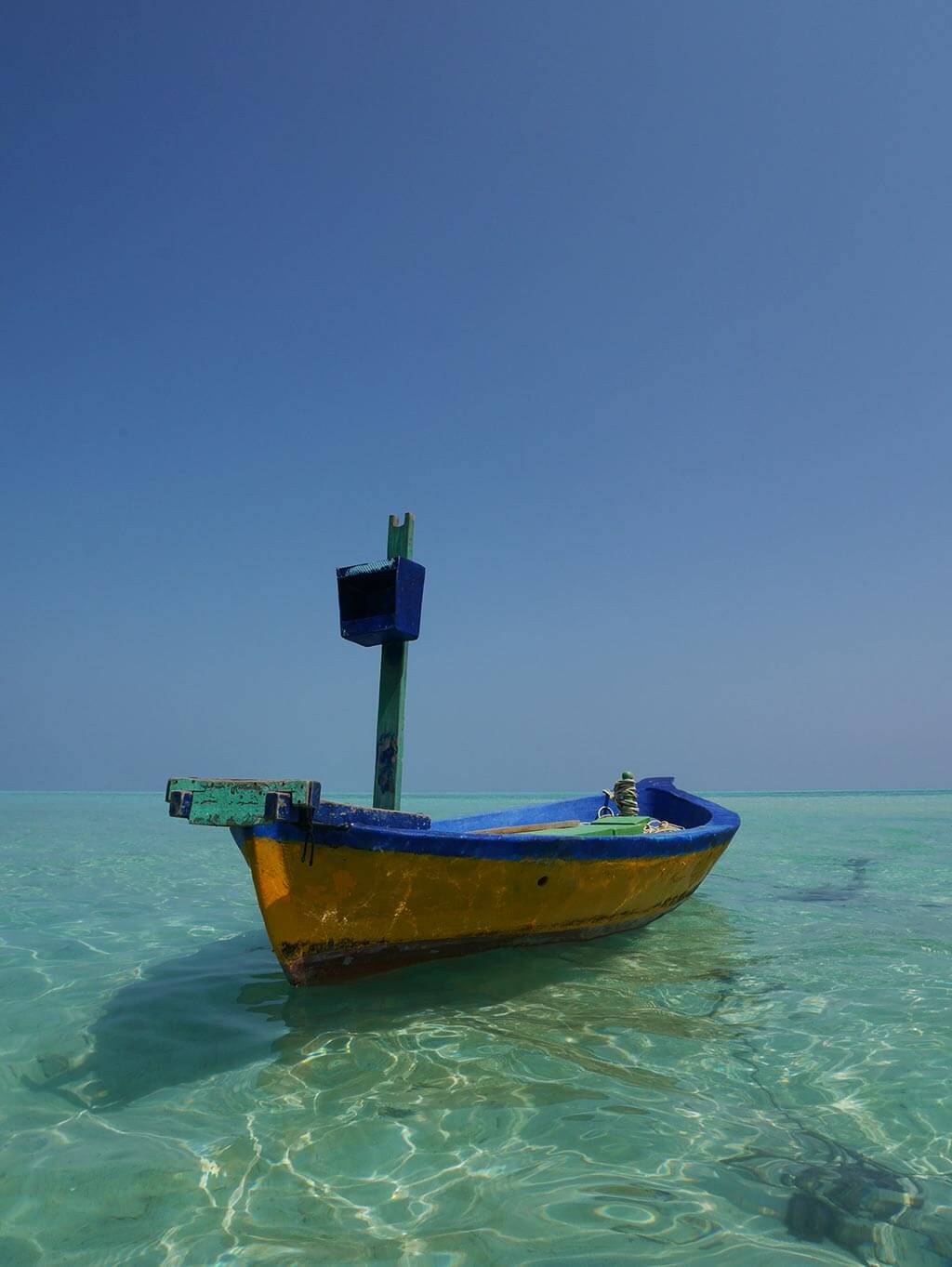 There were a lot of hermit crabs on the stretch of bikini beach, the only area bikini is allowed, as well. They come out at night and are the cutest critters!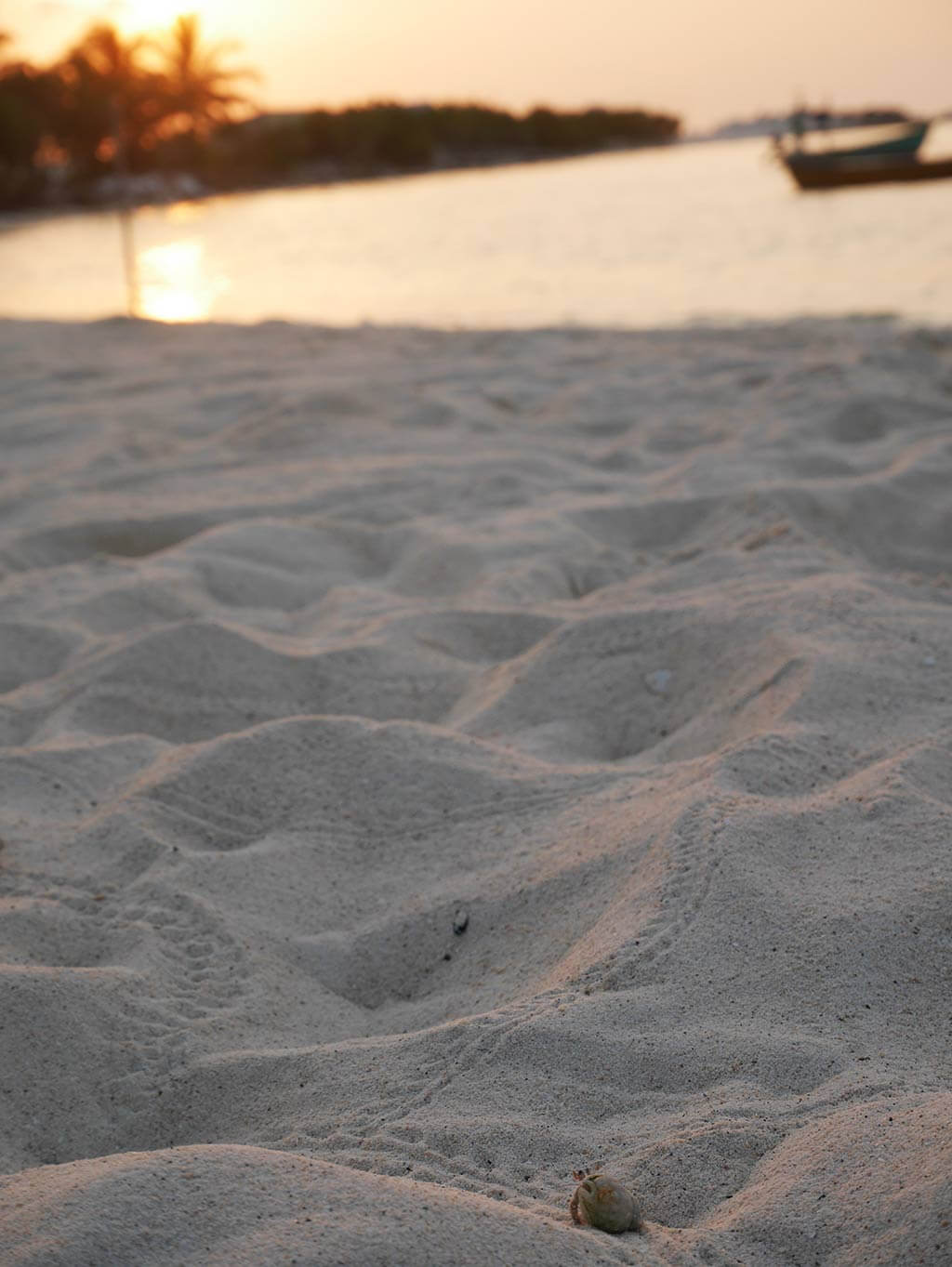 Sandy road but plenty of motorcycles, even on a small island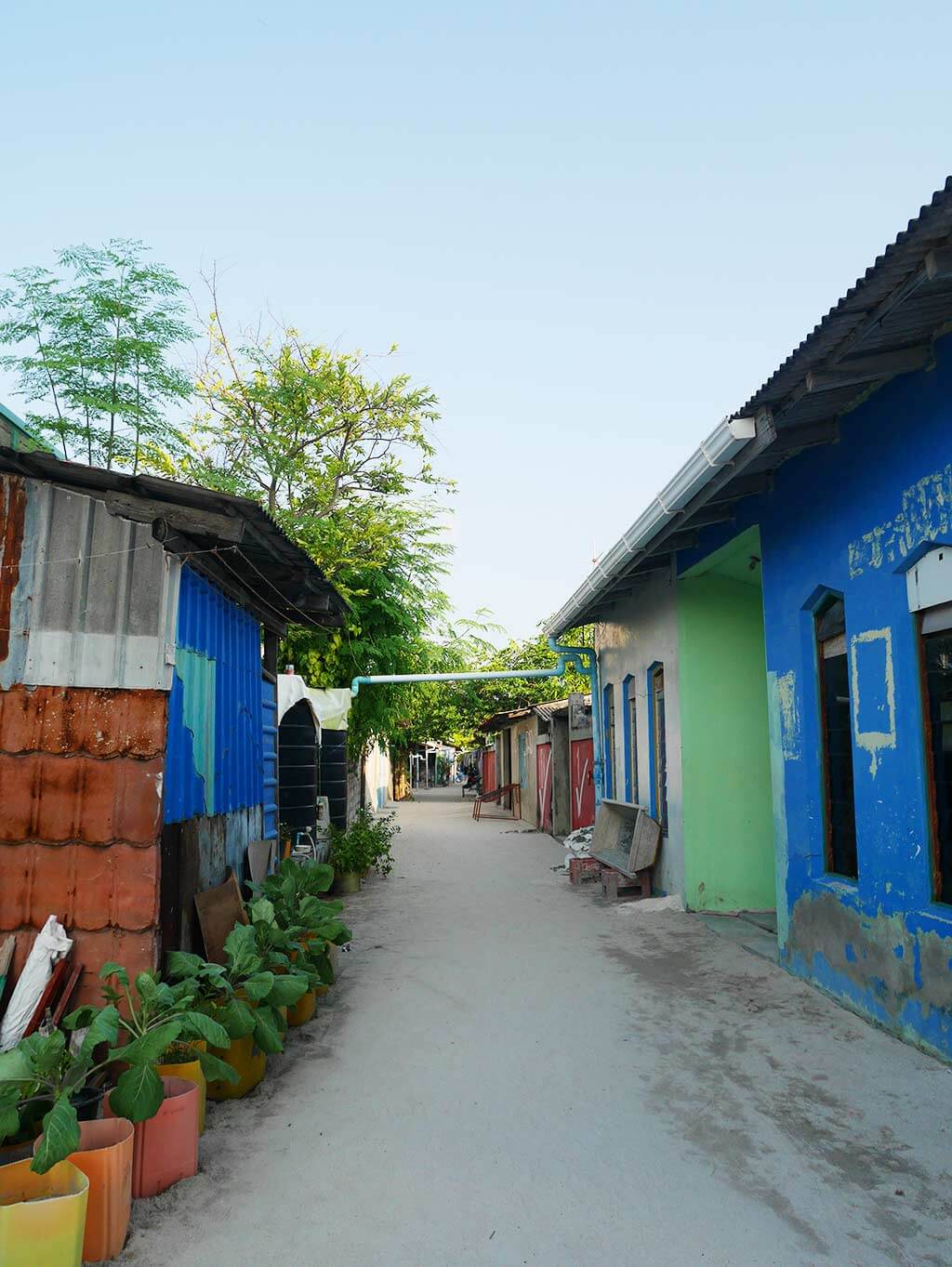 The roads are wider than expected but simple. Though the island is small, many locals would drive around in their motorcycles. Children often do the same on bicycles and there are even some that have hoverboards.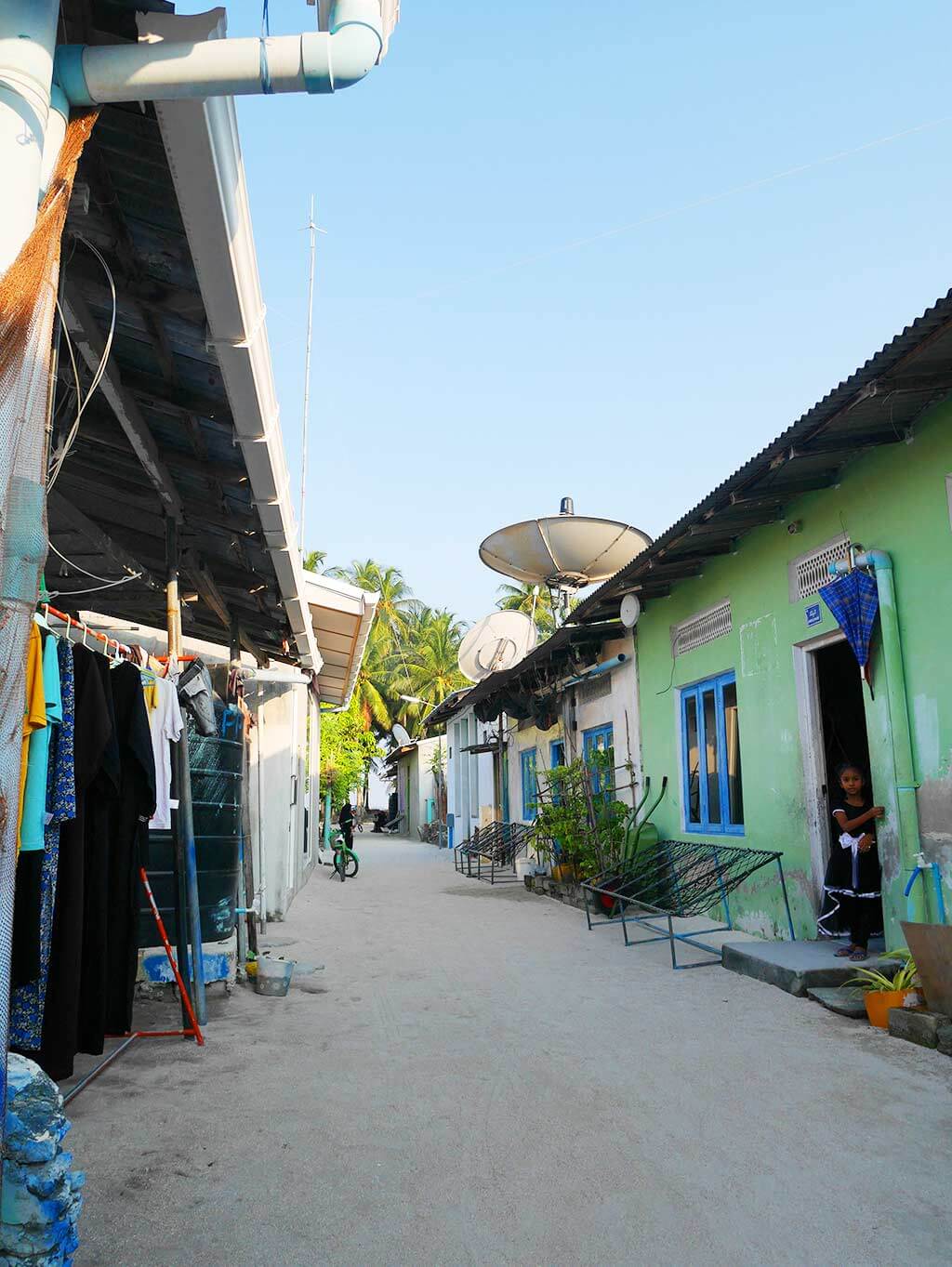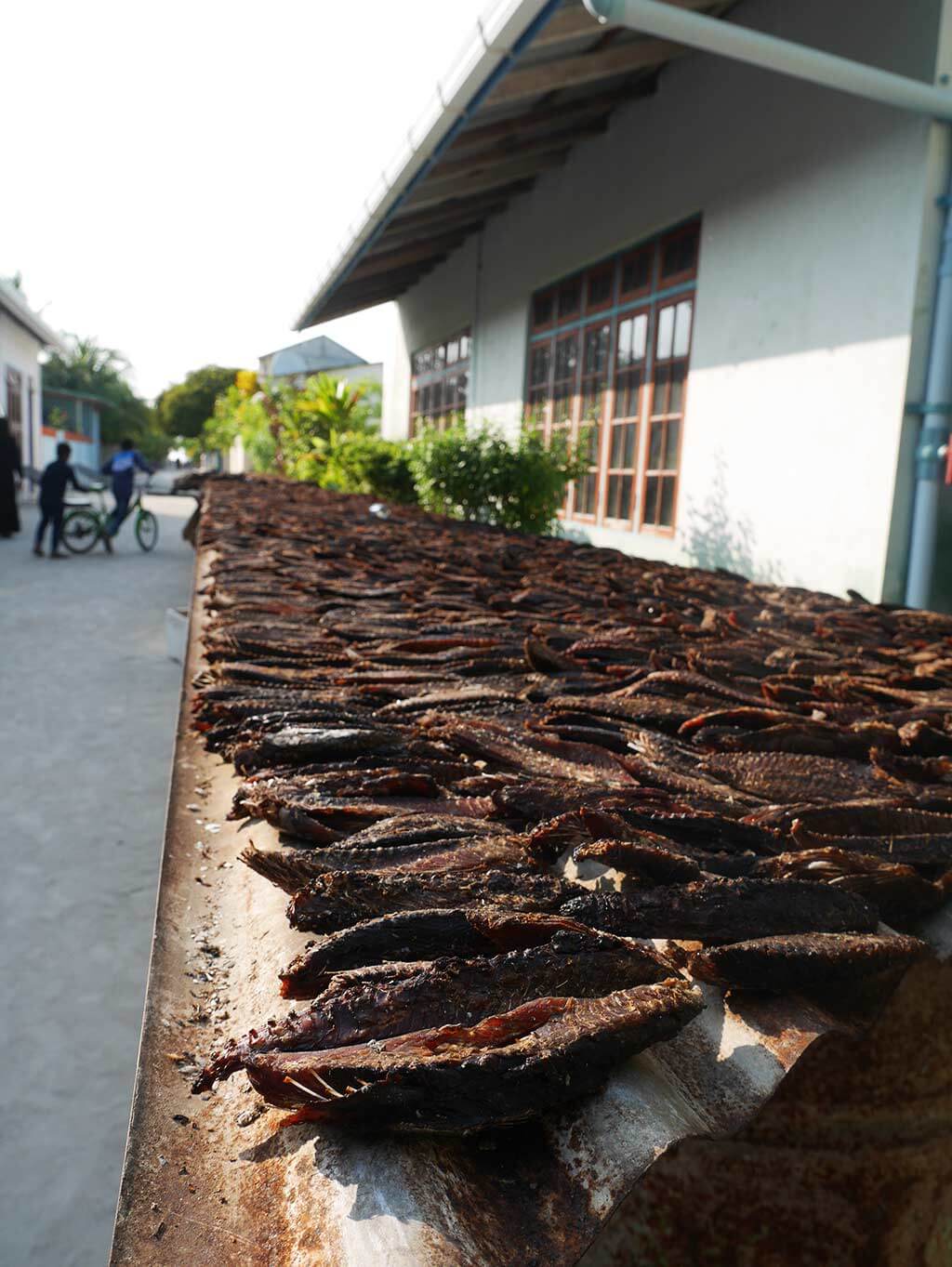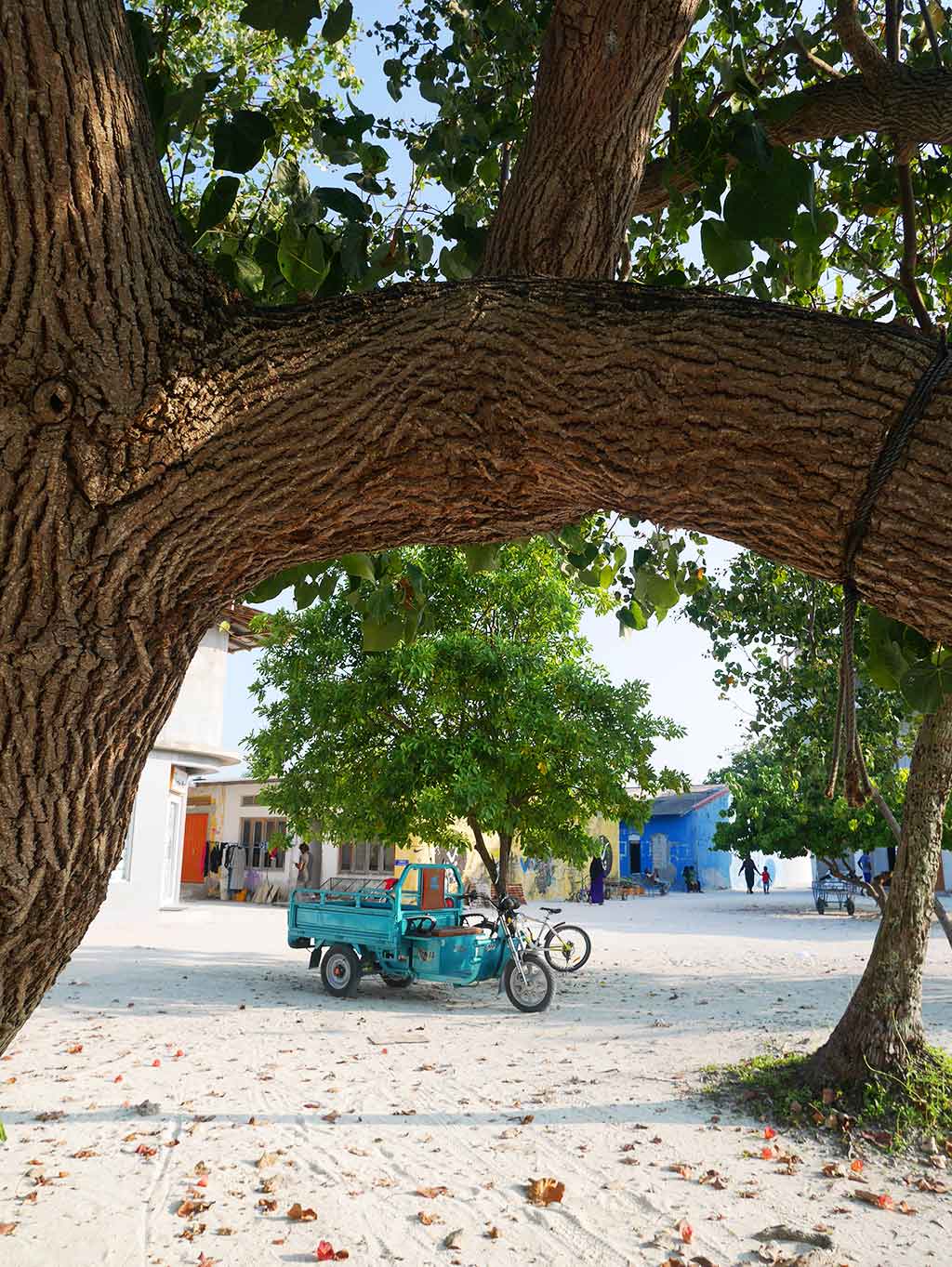 Friendly children and locals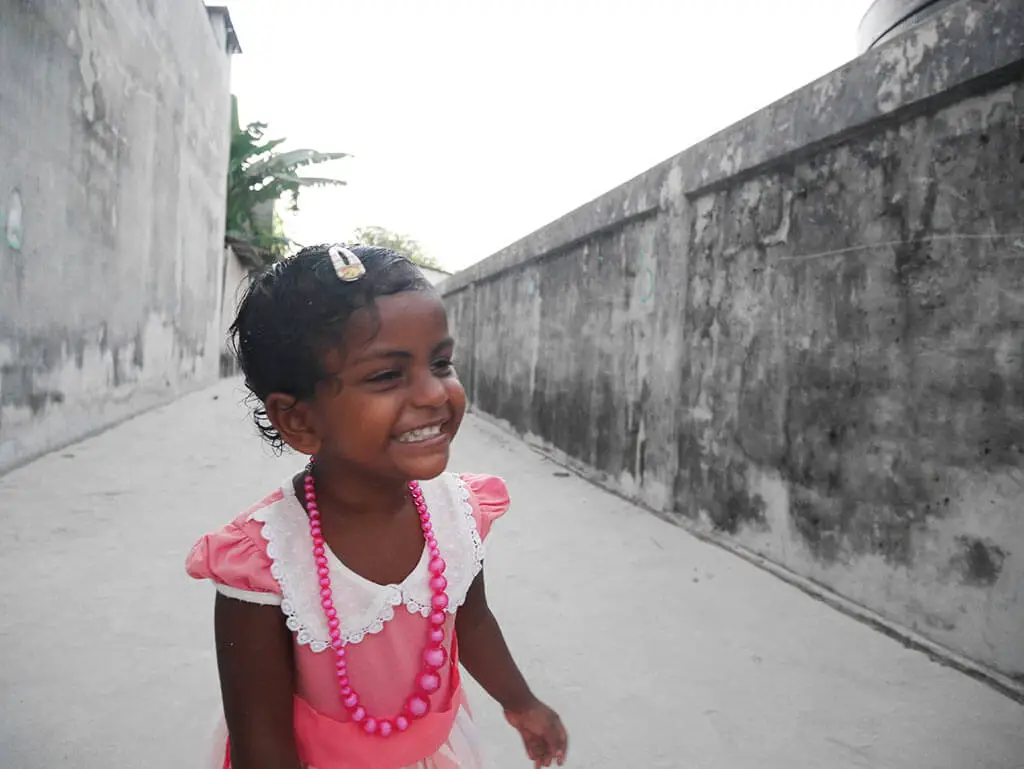 As I take my strolls around town, many children have come up to me and said hi. Most of them know a few words in English from school.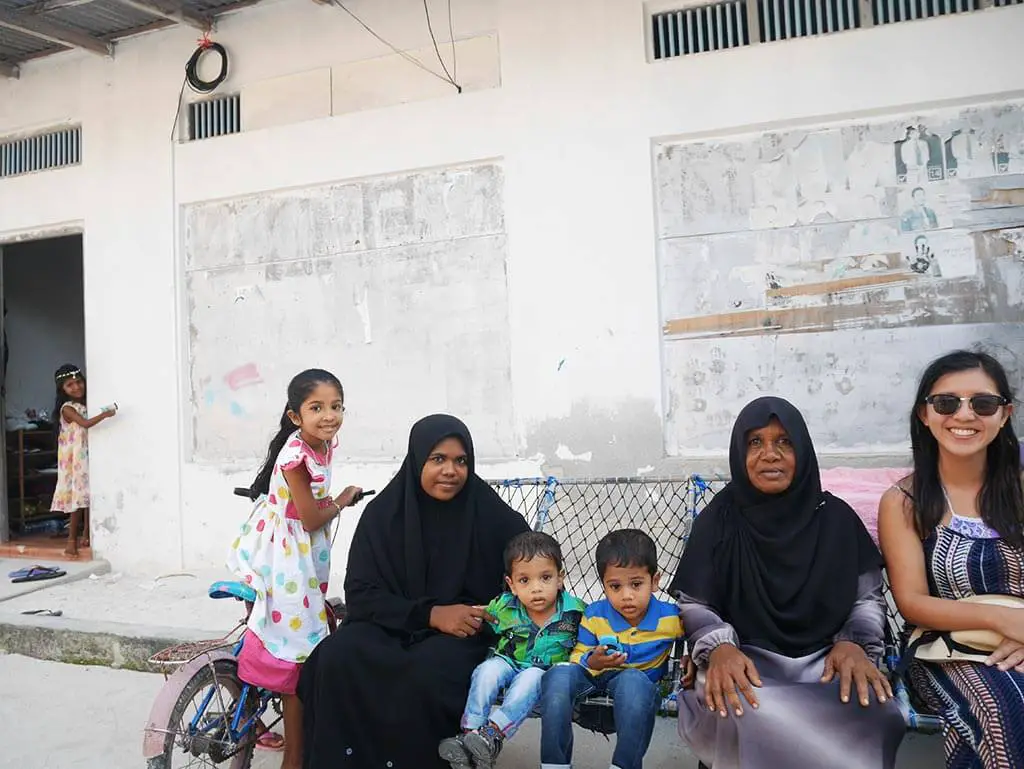 I usually received enthusiastic waves and nods – one girl even gifted me with some shells! Another came and greeted me enthusiastically. I've asked permission before taking photos – in case you are wondering.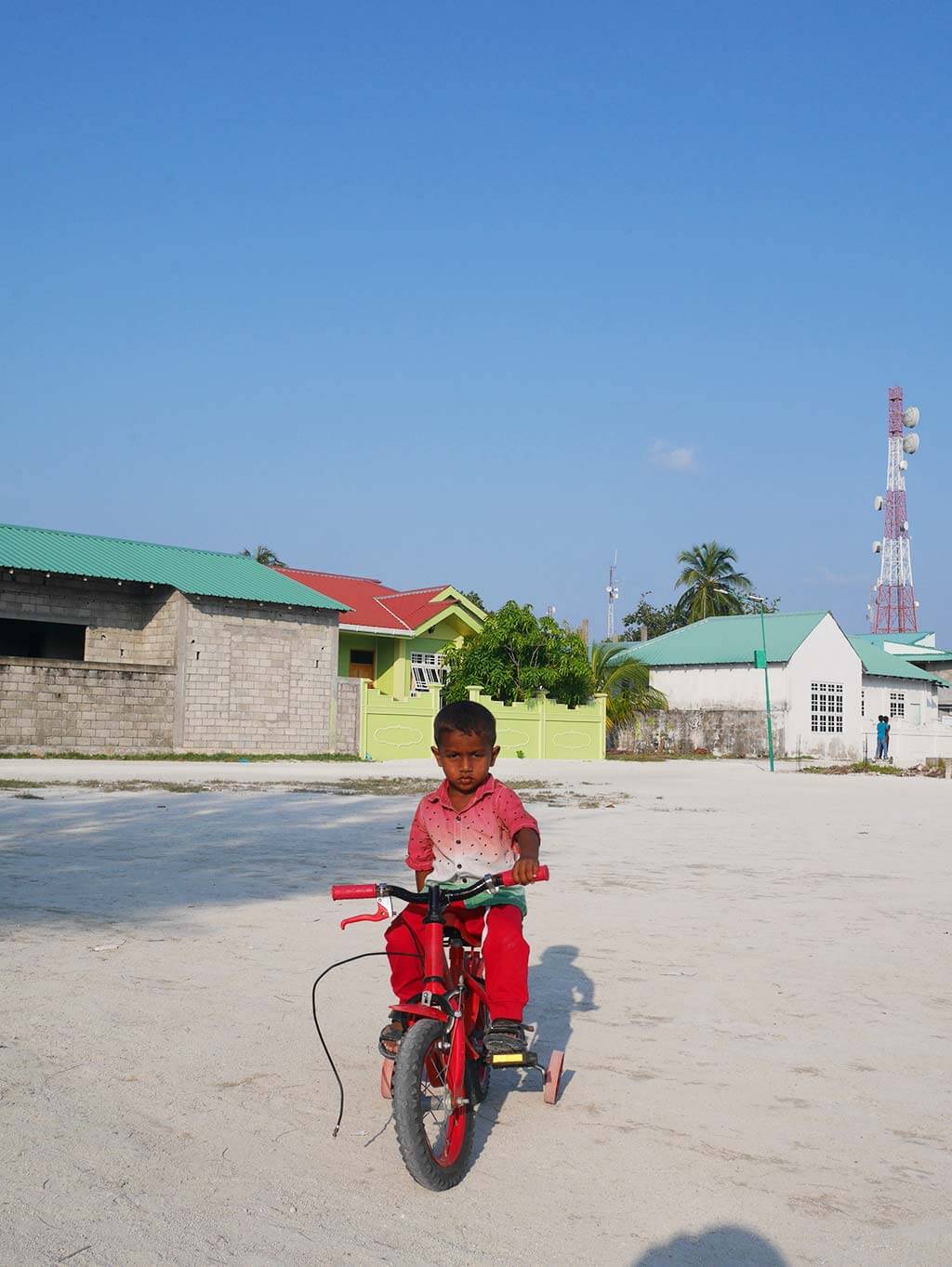 Satellite dishes
The most prominent feature on the island are the two tall Satellite dishes from the two mobile company in Maldives. They are near the Mirian Sky Hotel where I stayed and acted as a landmark for me when I get lost in the twists and turns for the first few days.
The protective reef of Gaafaru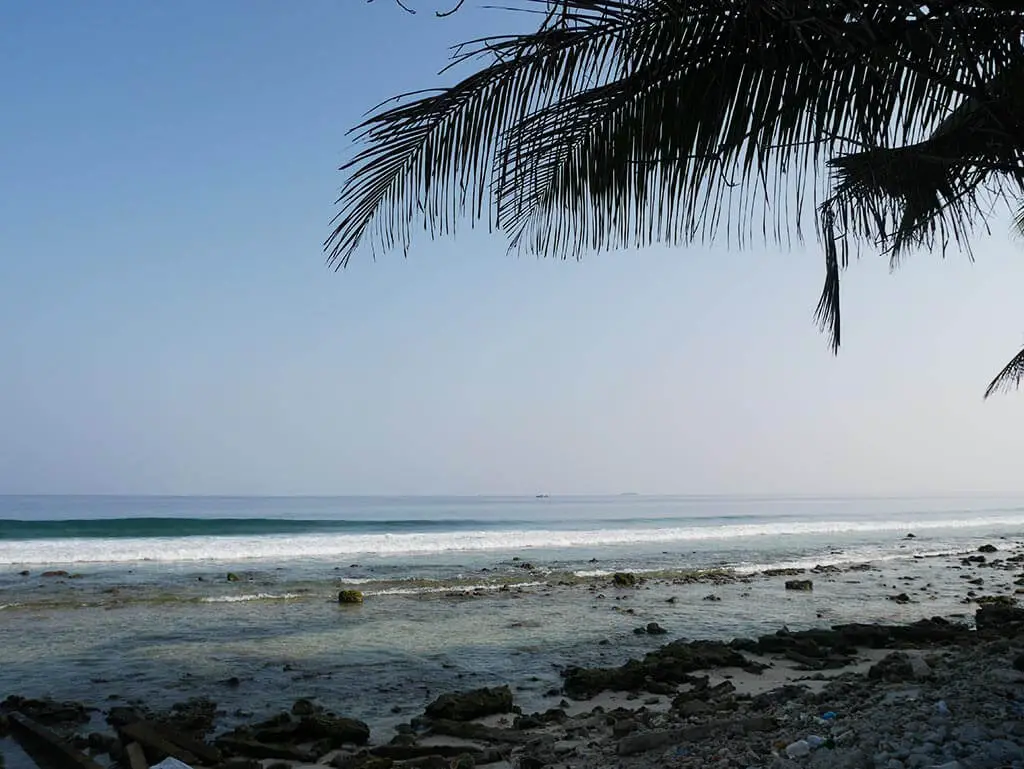 One of the most impressive features I've seen, Gaafaru is surrounded by reefs and shallow water with the second biggest lagoon in the country. These reefs protect the island from storms and you can see waves from deeper water crash into them 24/7. It's almost like Moanna the movie – magical.
The music night (Maldivian Idol) next to the colourful playground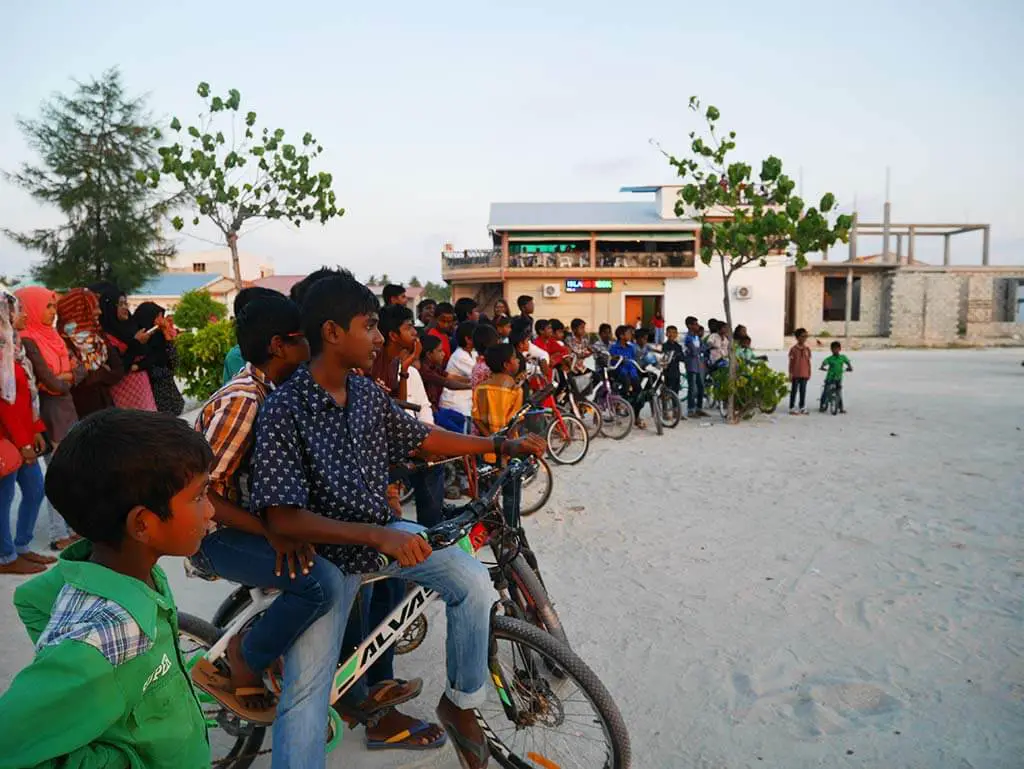 A fact that my fellow travellers found out and told me: Gaafaru is home to the winners of Maldivian Idol and we have the privilege of seeing them perform on a Friday night. They played on the empty space next to the children's playground and a large crowd gathered to watch.
Coffee fan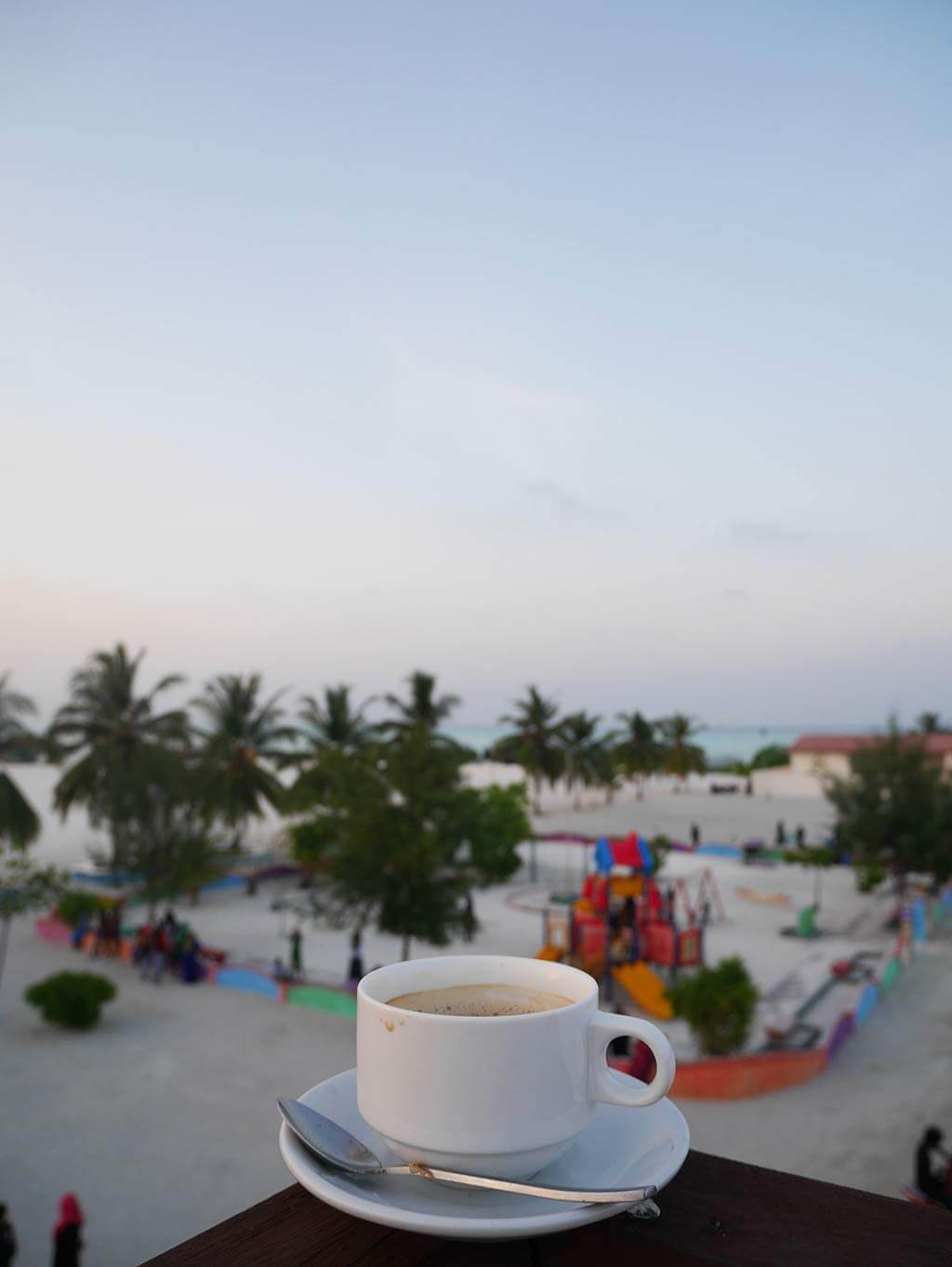 From the largest (and one of the only two) café in town – the Island deck, you can seep coffee and enjoy the view of the Gaafaru harbour along with many locals. They have a huge appreciate for the beverage and while I dislike it, I enjoy the view just as much.