A Tokyo Itinerary: a 7 day guide to shop, eat and hike
Tokyo is a metropolis, there is no doubt about it. As the most densely populated city in Japan, this capital is famous for being crowded and compact, though not to the point of Hong Kong.
Given that it is such a big place, how do you make sure you see everything during your trip? The answer is you probably can't. However, my twin happens to be a great planner and we focused on seeing the most famous historical sights, shopping, and food on our week-long trip to Tokyo in the summer. Beyond that, we even hiked Mount Fuji, the tallest mountain in Japan, before we dive into the itinerary, here's some useful info:
Getting around Tokyo
Tokyo metro is one of the most efficient systems in the world, and there is no other way to get around other than using it. You have several options as to how you can get around the Tokyo transport system and below are some advice:
Tokyo 3 day metro pass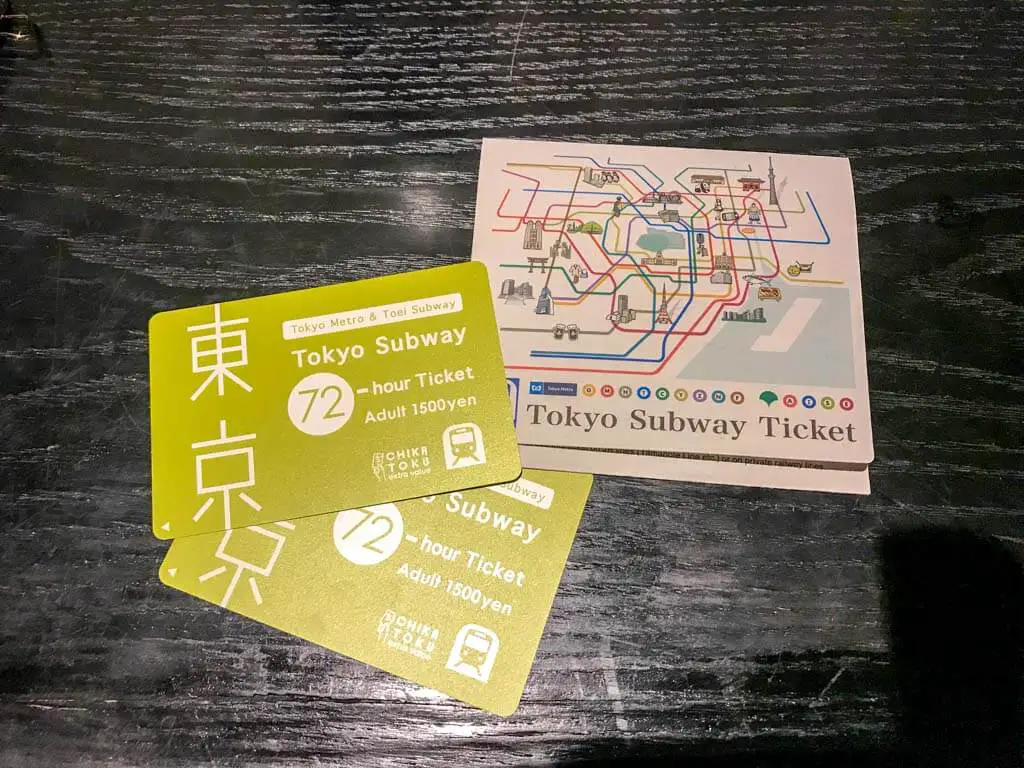 For 1,500 yen, you can get a 3 day Tokyo subway pass (which doesn't include the JR line). It's a pretty good deal for us as we planned on travelling more for 3 days. It is activated by day of first use, so you can buy them in advance.
It's easiest to get them when you arrive at the airport at T2. There are also 1 and 2-day pass, more information here.
You can also pre book your metro day pass here
IC card
The transport card for Tokyo, IC Card can be purchased at any station and you can top up as you please. Since I haven't used it, I don't know much about it, but here's the official website.
Individual tickets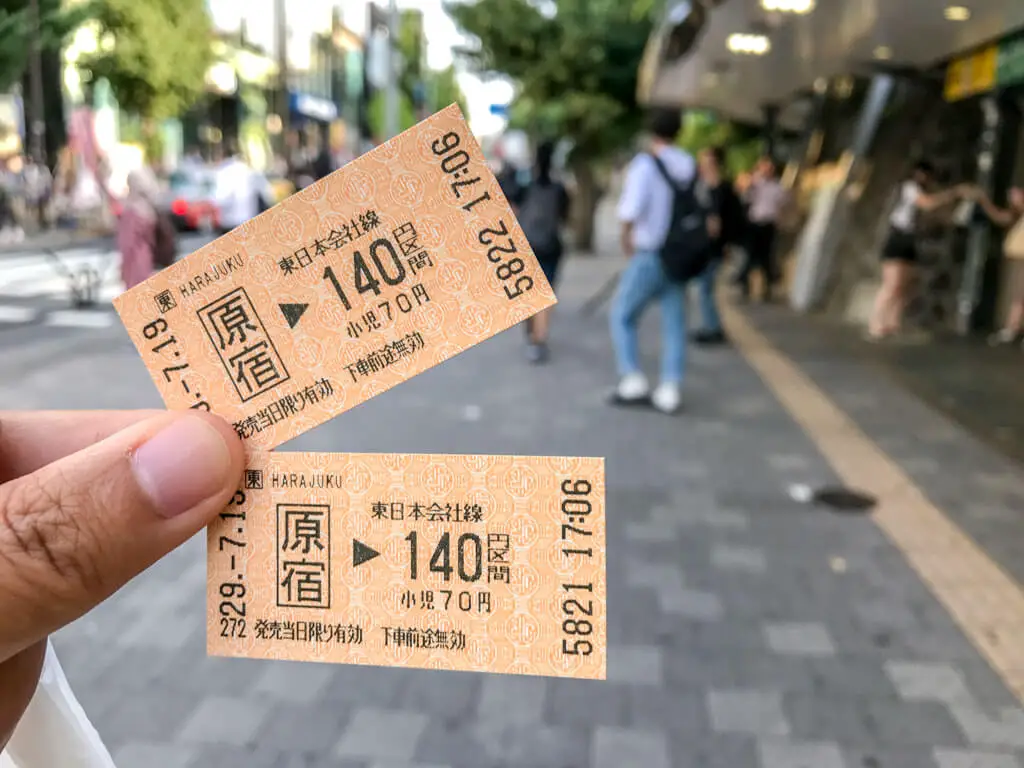 Individual tickets for a single trip can be purchased at any station, but bear in mind that tickets purchase at a station can only be used FROM that station, so don't buy more.
Tickets are available in denominations of 170 yen, 200 yen, 240 yen, 280 yen and 310 yen – based on distance from the station of travel. IF you end up going further or closer, you can get the fare difference at the manned ticket barrier or Fare Difference machine.
WiFi or Sim card for Tokyo
It's important to stay connected in a big city, I wouldn't be able to navigate effectively! I have booked a WiFi egg through Klook and picked it up at the Hong Kong airport, but there are sim card and Tokyo airport pick up options, too.
When to visit Tokyo
I visited Tokyo in the summer since Mount Fuji only opens to hiker between late June to early September. However, Tokyo – and Japan in general – can be visited year around. In spring, there is cherry blossom, in summer there's good weather, autumn brings red leaves, and winter brings snow. Here's 5 amazing things to do in Winter in Japan.
Tokyo itinerary 7 days
Day 1 – Asakusa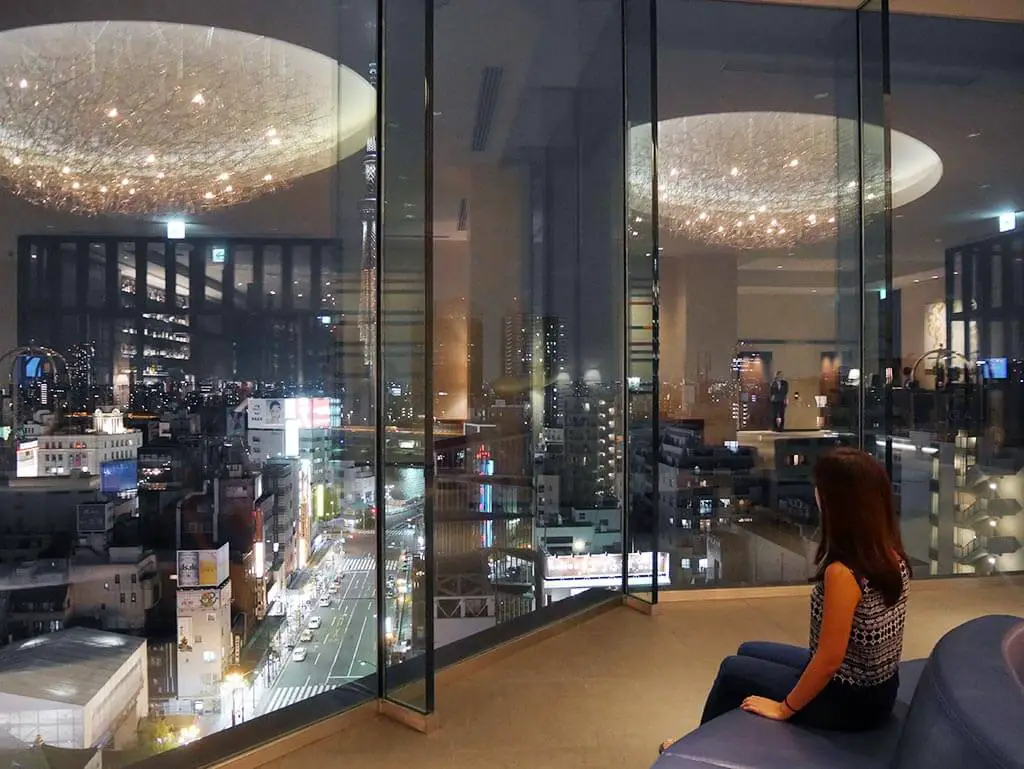 We arrived late on our first day and checked into the Gate Hotel Kaminarimon in Asakusa, so we'll start with our day 2 itinerary.
Asakusa Kimono experience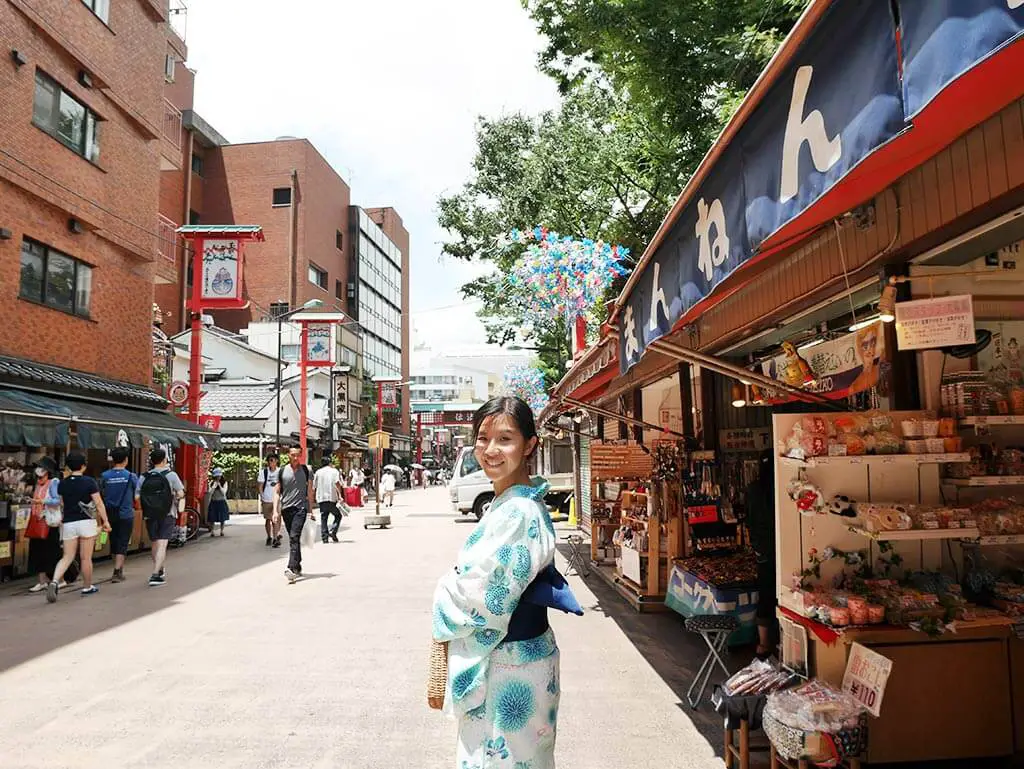 We had booked a month in advance at Asakusa 7 Henge for Yukata (a summer Kimono) rental at 10:30, so after a delicious breakfast at the hotel, we headed to the other side of Sensoji Temple to get dressed in Yukata
.
Kimono or Yukata Rental in Asakusa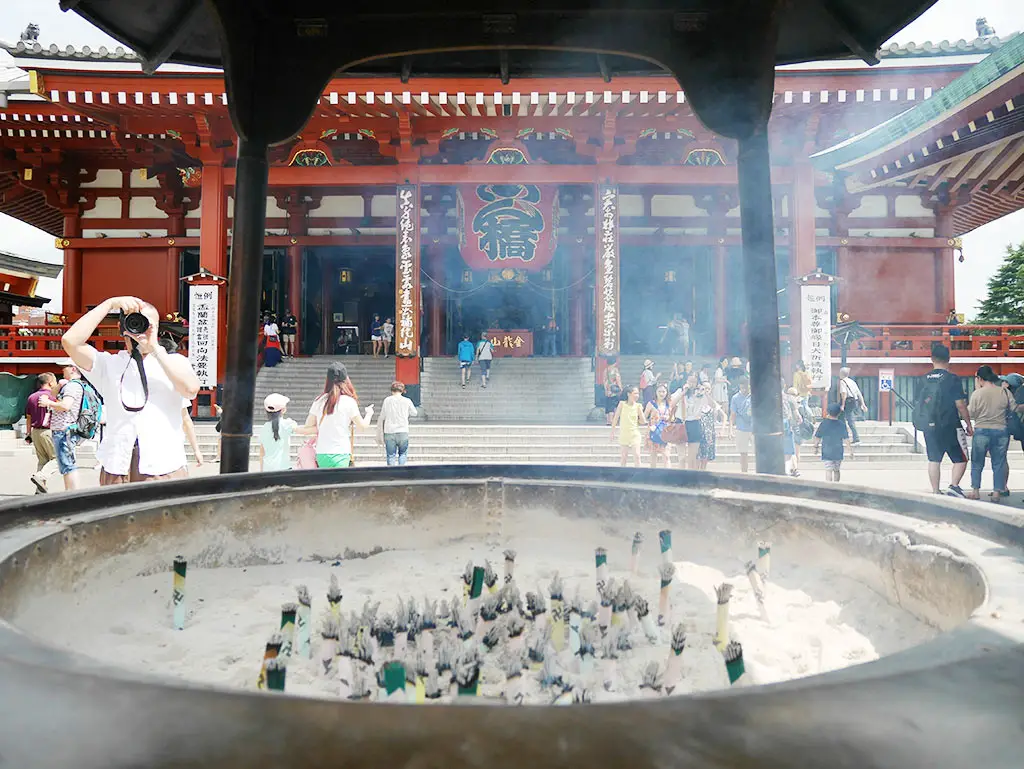 The incense burner
We then explored Sensoji, which is the oldest temple complex in Tokyo, and used this opportunity to take photos in our Yukata.
There are many restaurants in Asakusa, we decided to go with the least crowded option and went for sushi.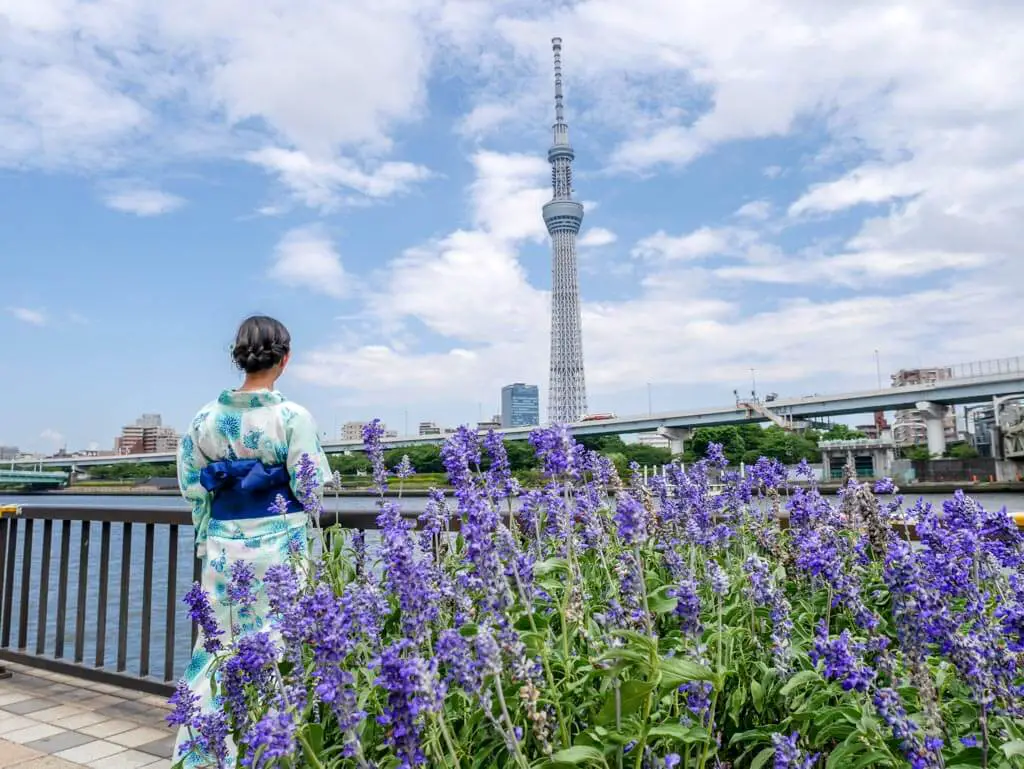 We hit some more outlying temples and shrines in the Asakusa area such as the Bentendo Hall as well as the Sumida Riverside Park before returning our Kimono.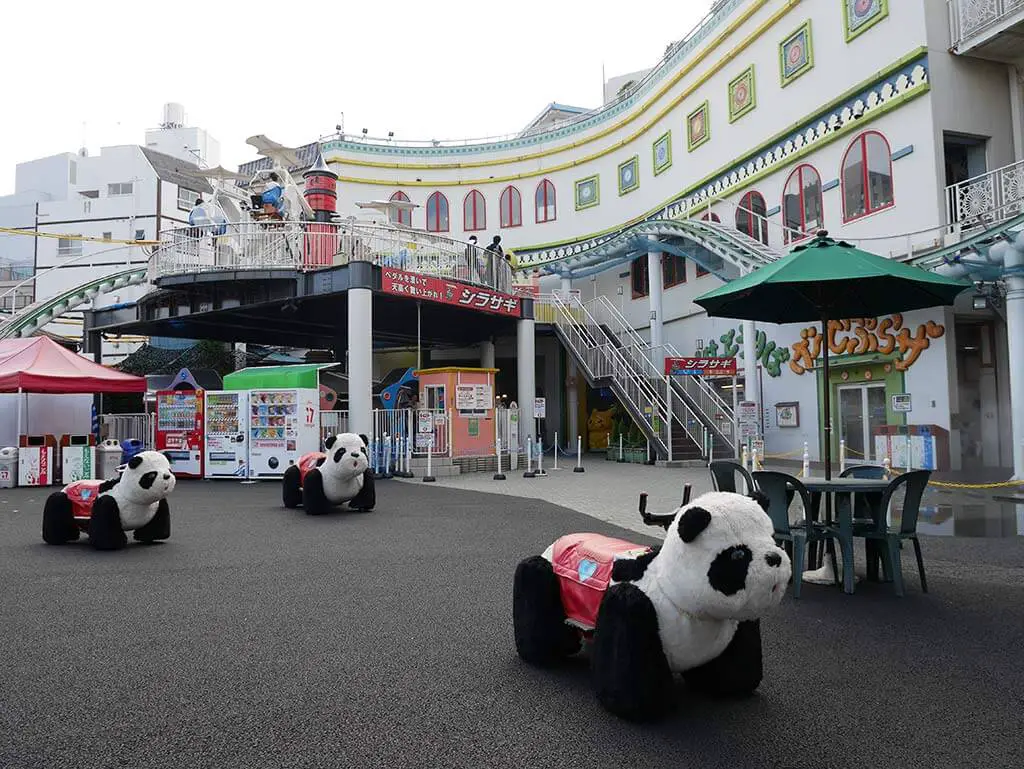 Afterwards, we headed to the Hanayashiki amusement park, the oldest in Japan!
Gyukatsu dinner

We then caught the stunning sunset at the hotel and enjoy the evening on the rooftop terrace.
Day 2 – Odaiba, Tsukiji Market, and Ueno
Odaiba has a special place in my heart because of my love for Digimon, as the Fuji TV Station is where one of the most iconic scenes is located.
Odaiba
We took the scenic Yurikamome (seagull) ride from Shimbashi Station (ticket costs 320 yen one way) – try to get in at the front because they have a glass window that gives you an unparalleled view.
*You can buy tickets at the ticketing machine for two single journeys to go back. We were using Tokyo metro 3 day pass which doesn't include this stretch.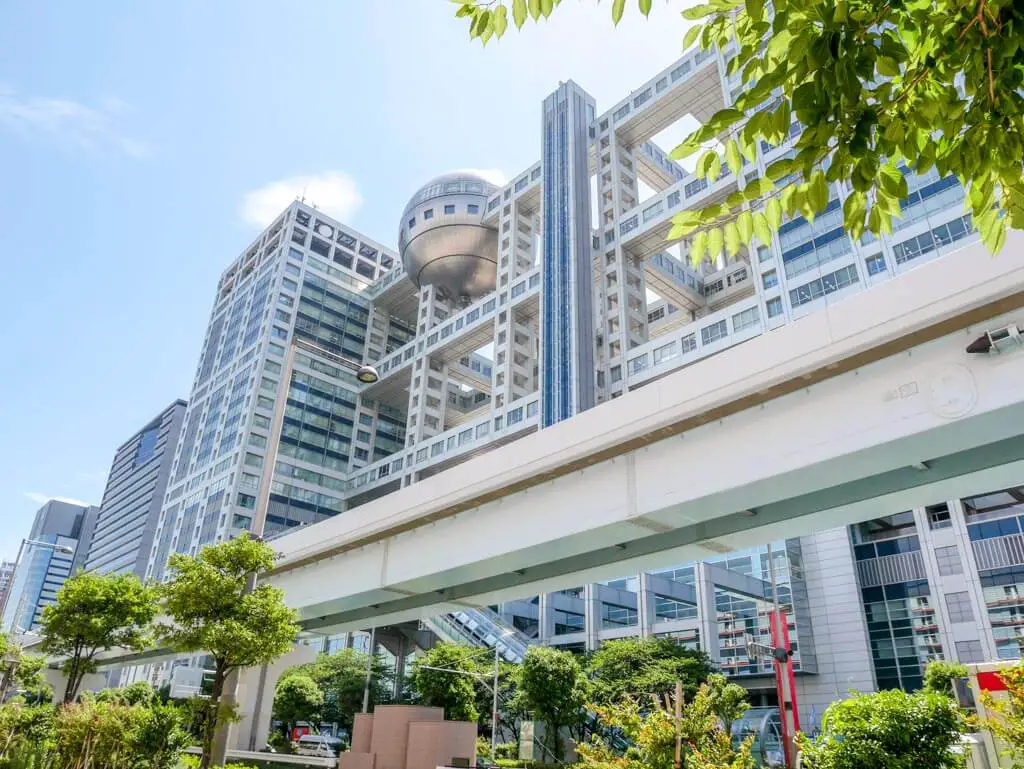 Odaiba is a more expensive, upscale area not dissimilar to Canary Wharf (London) in style. Aside from the Fuji TV Station, there is the small Statue of Liberty and several malls around. And did I mention a beach? Everything is connected by the skywalk right out of the metro station.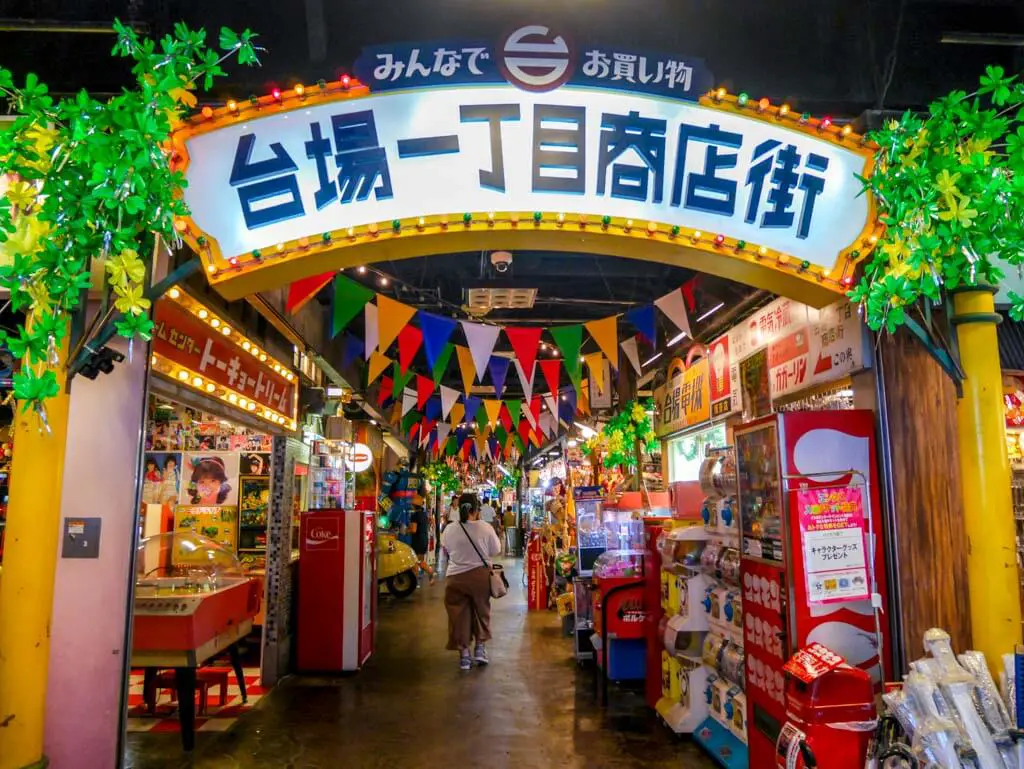 We visited the Decks Mall as well since they have a 50s Tokyo style street.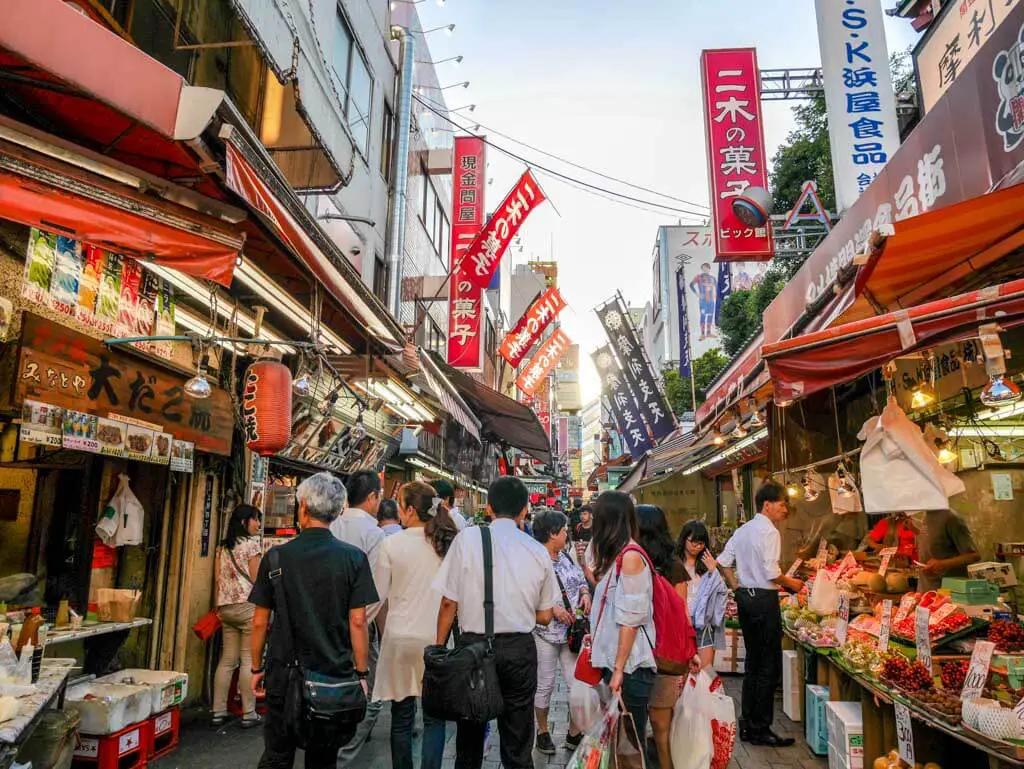 Tsukiji fish market
We headed to Tsukiji Market, the most famous fish market in Tokyo for some lunch next. Tokyo has some of the best tuna and that was what we had.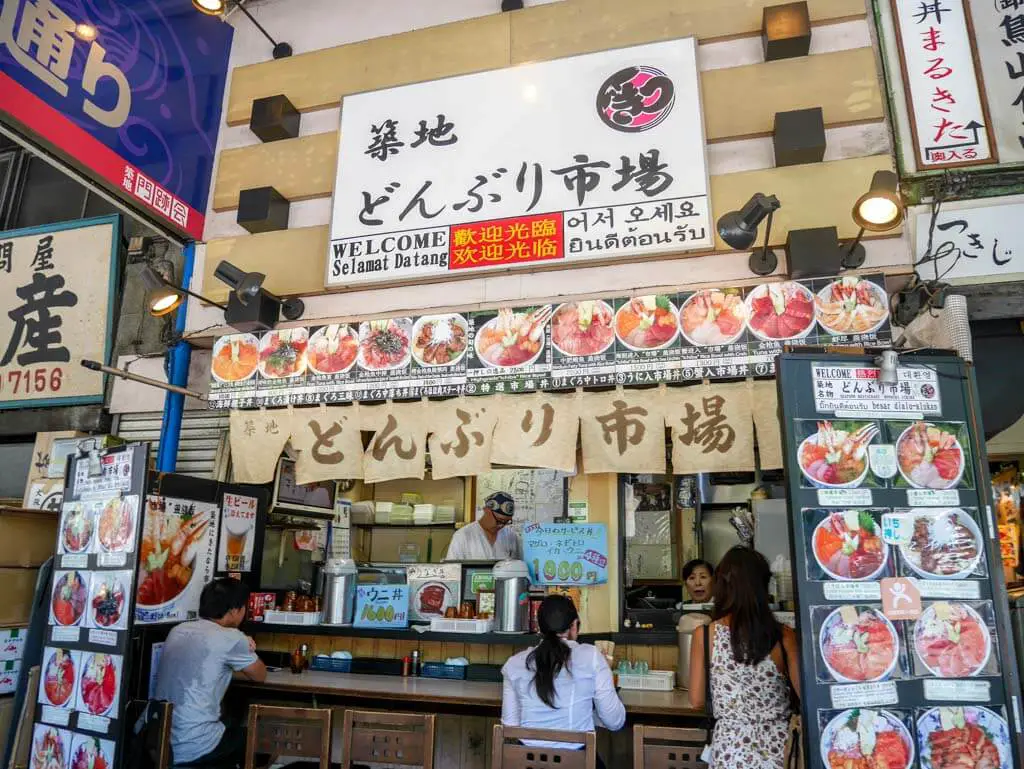 The seared tuna cheek store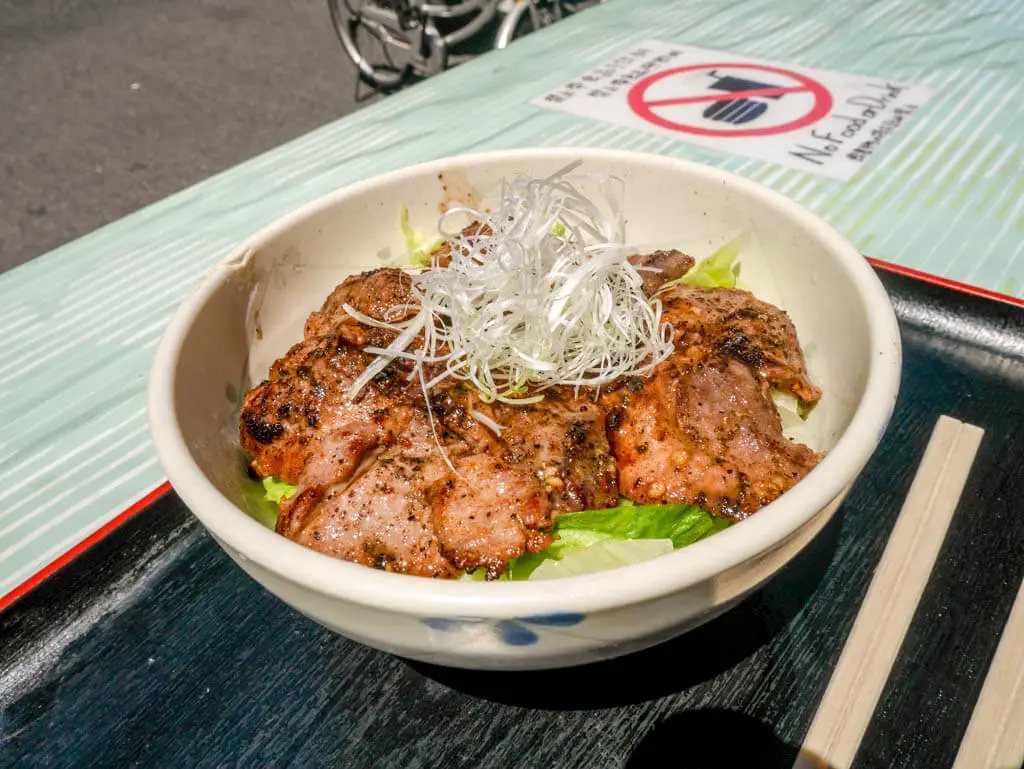 First, we went to try the Seared Tuna Fish Cheeks (which I didn't like but the others loved), it was a bit too fishy but tastes like beef.
Then we had a tuna sushi platter at Sushizanmai for 1,280yen.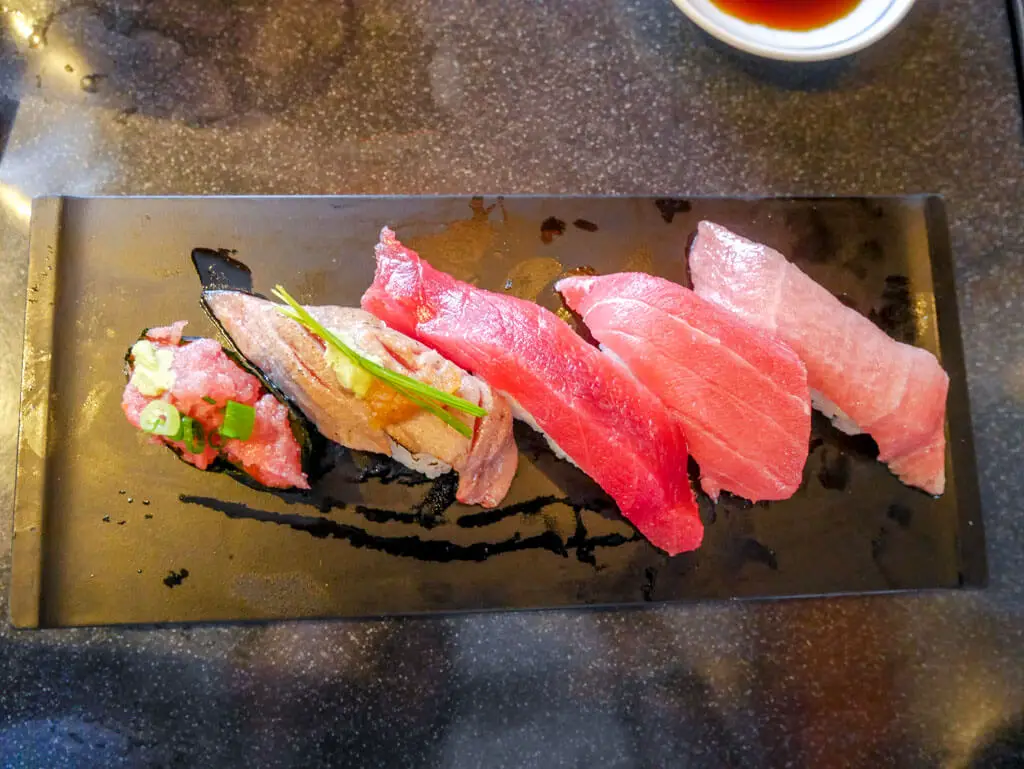 Tip: get off from Tsujiki Market metro stop, turn right and you'll reach it
Ginza
After lunch, we popped over to Ginza to check out the summer sales in the department stores as well as the crowd. There is a 5 storey tall Uniqlo!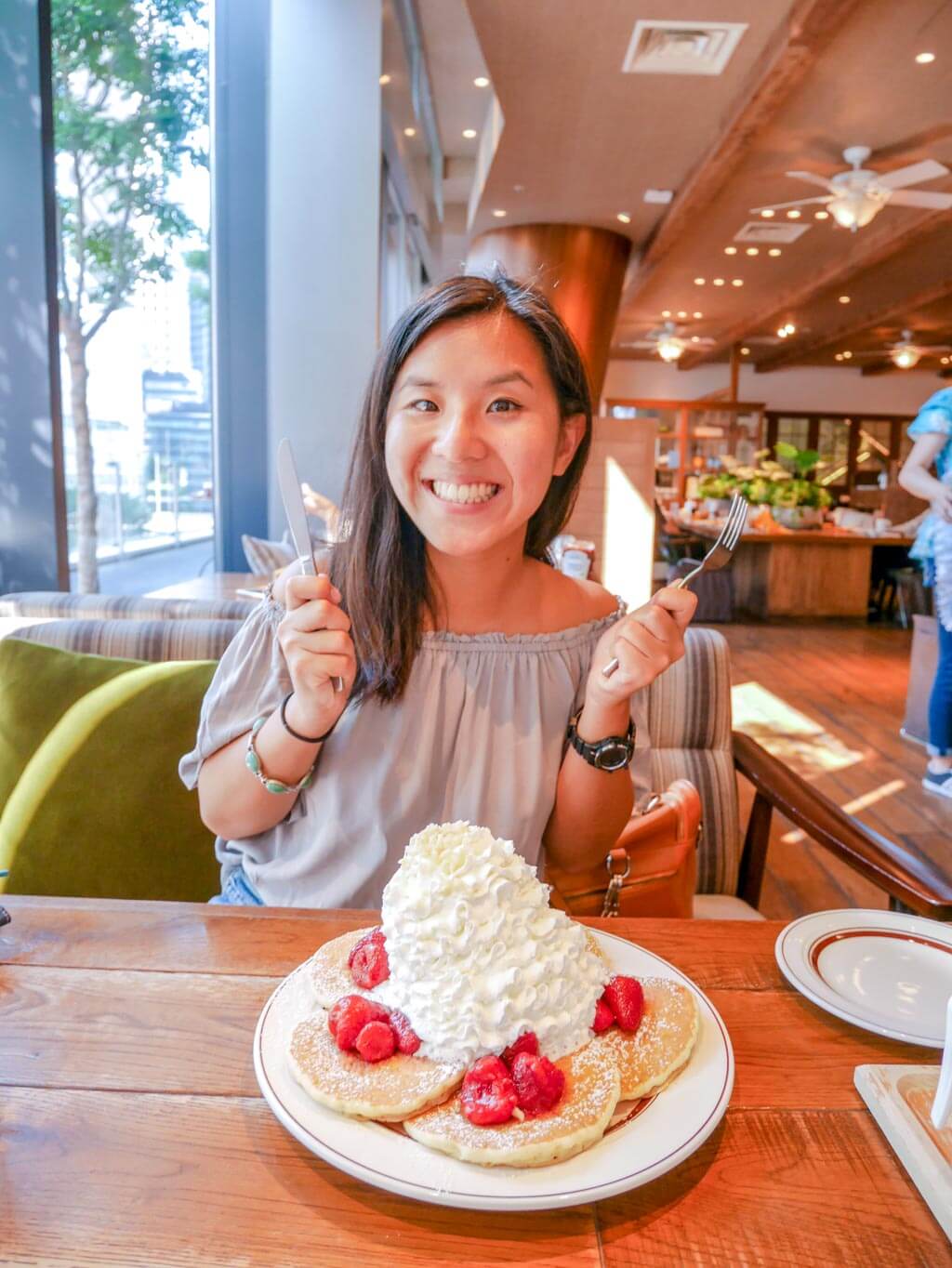 An afternoon tea devouring the pancakes at Egg N Things was in order. This wonderful strawberry pancake costs 1,200 yen or so and address is below:
1 Chome-8-19 Ginza, +81 3-6264-4949
Opening times: daily 9:00 – 23:00
Note: Egg N Things is a chain store and you can find its other addresses here.
Uneo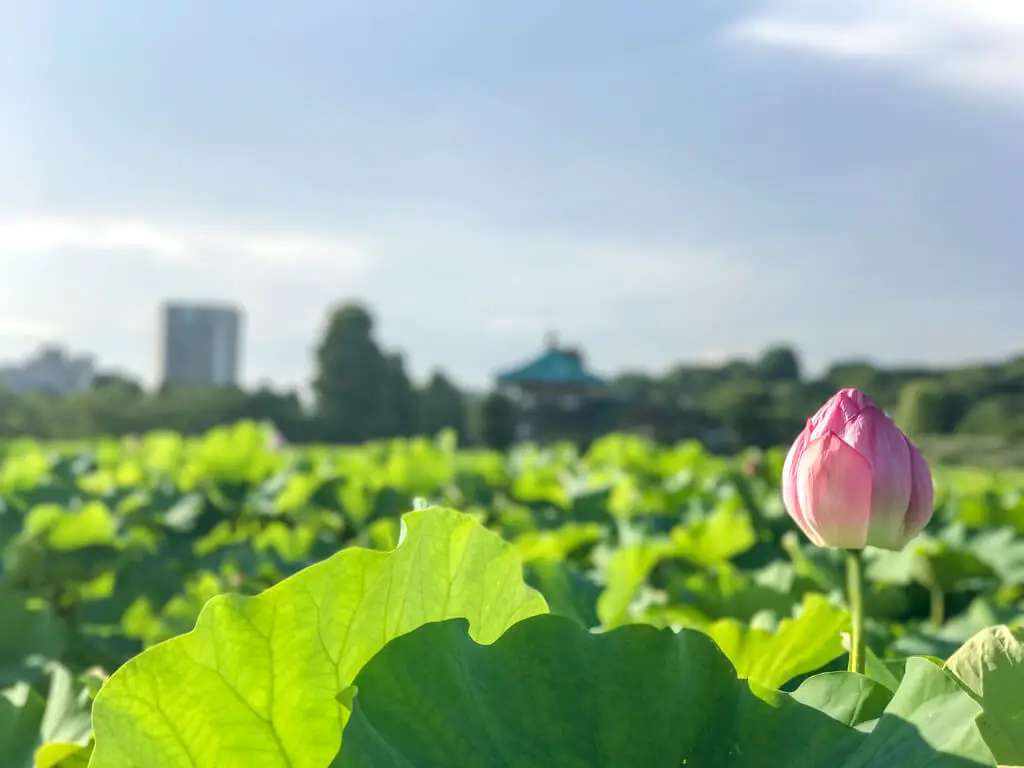 Then we headed to Ueno, where the lotus was thriving in the Shinobazu Pond and we made it just in time before Kyu Iwasaki-tei House and Garden closes.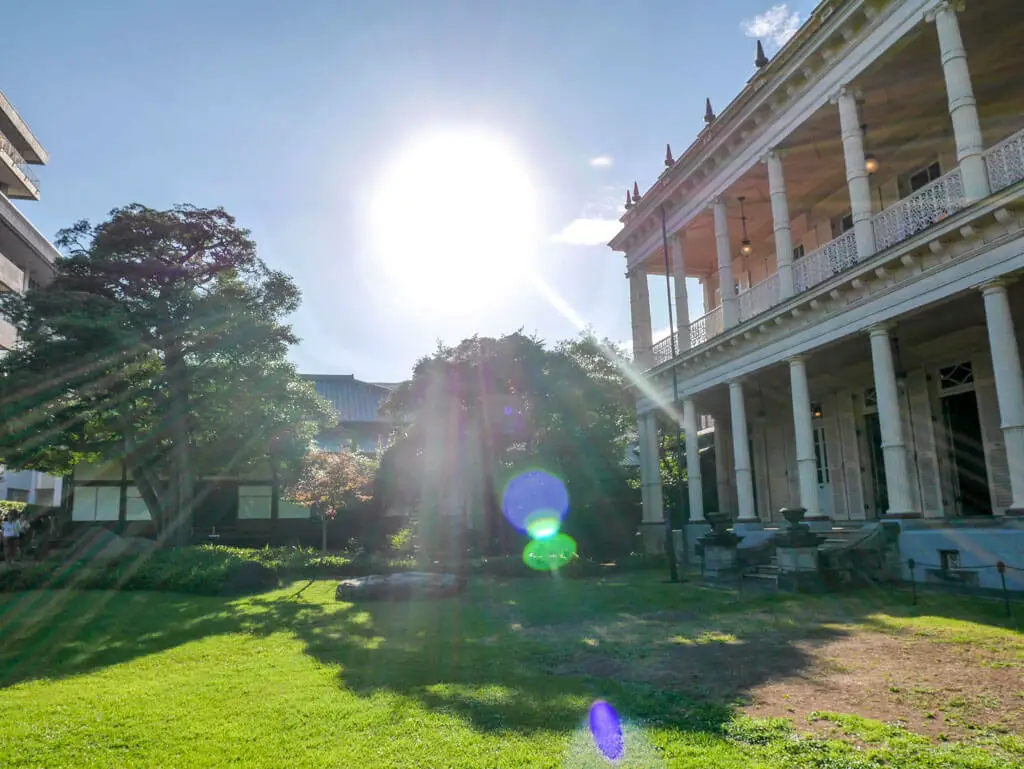 Kyu Iwasaki-tei house with a western and Japanese house
The Kyu Iwasaki-tei House was the home to the Mitsubishi founders (a conglomerate company), with a connected Western and Japanese house as well as a billiard house. It is great if you want to glimpse the late 19th century Japan.
Address: 1-3-45 Ike-no-hata, Taito-ku, Tokyo 110-0008
Opening times: daily 9:00 – 17:00, last admission 16:30
Admission fee: 400 yen adult, 200 yen for 65+, primary and secondary school students free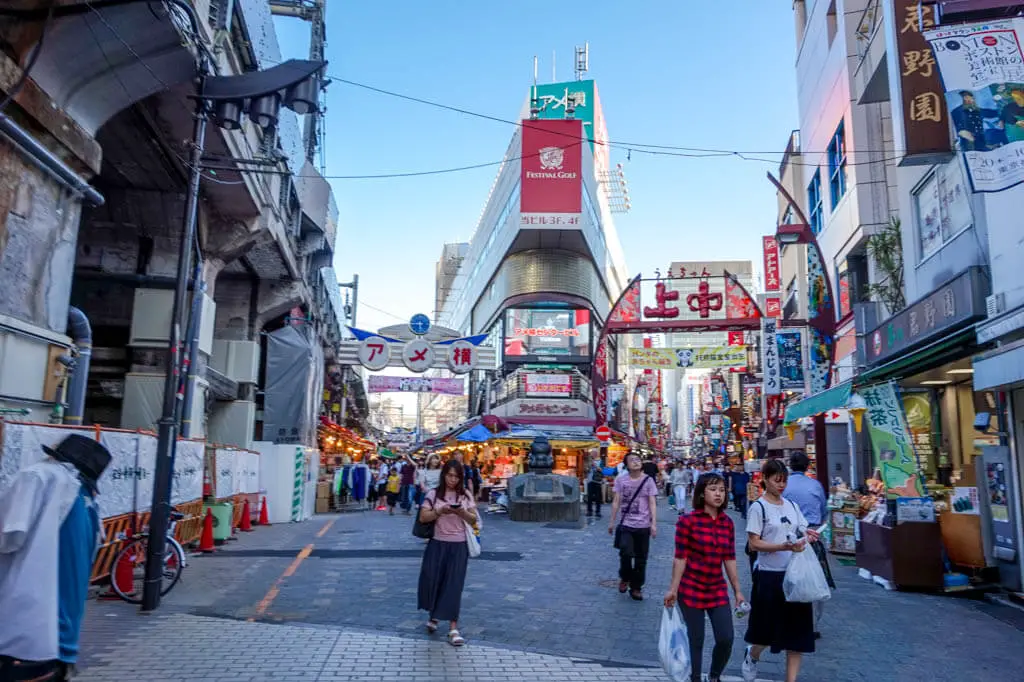 Fuuunji dip ramen dinner
After checking out Ameyoko Shopping Street, we headed to Fuuunji for some vending machine ticketed dip-ramen!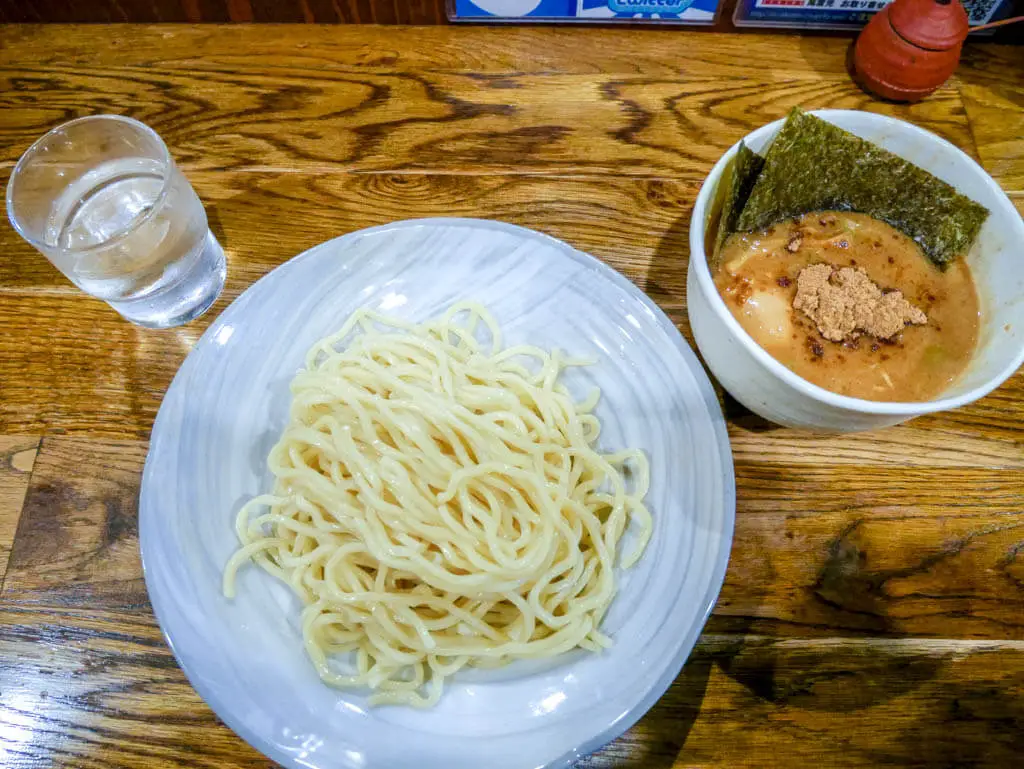 Dip the ramen to your own taste
Tip: you'll have to queue to go in. once you do, purchase your meal of choice on the vending machine and wait to hand them over once a seat is free.
Address: Japan, 〒151-0053 Tokyo, 渋谷区Yoyogi, 2 Chome−14−3 北斗第一ビル
Opening times: closed Sunday, 11:00 – 15:00, 17:00 – 21:00
Note: this is now an international chain store
Day 3 – Tsukiji Market (again), the Imperial Palace, and Sawara Festival
Tsukiji Market
Of course, a single visit to the Tsukiji Market isn't enough, so this time we returned to get some pork chop sandwich and sashimi. Fatty tuna is now my new favourite sashimi.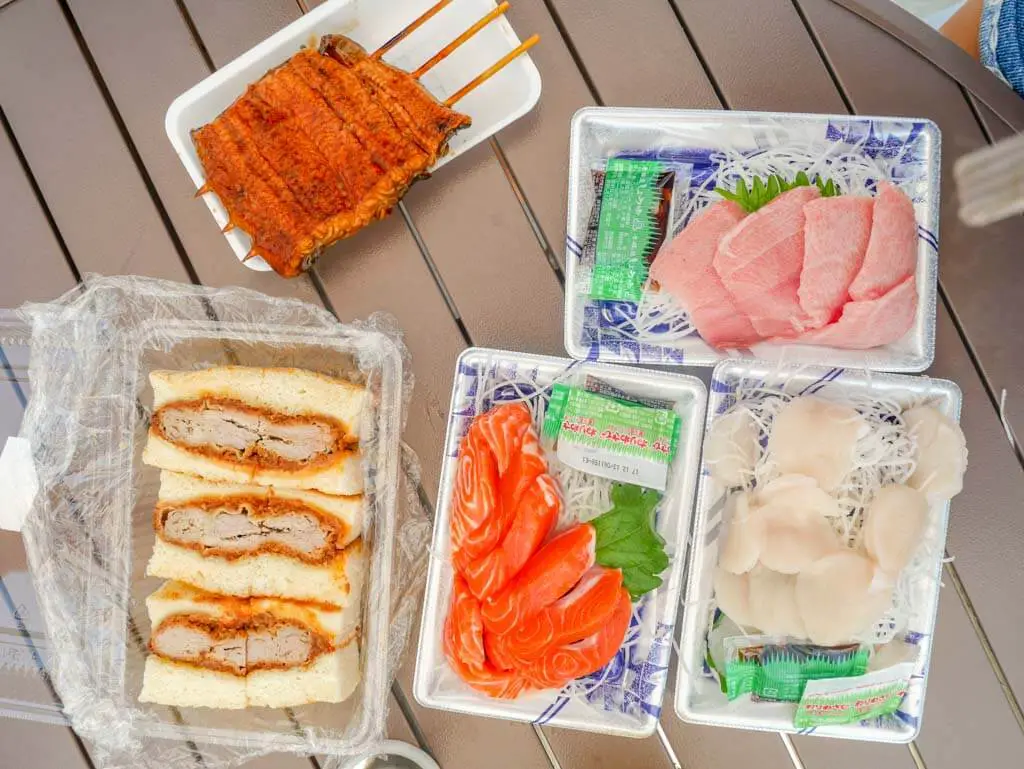 A feast fit for the, well, sashimi lover
This time, we purchase our food from vendors and headed to the rooftop the market to eat.
Imperial Palace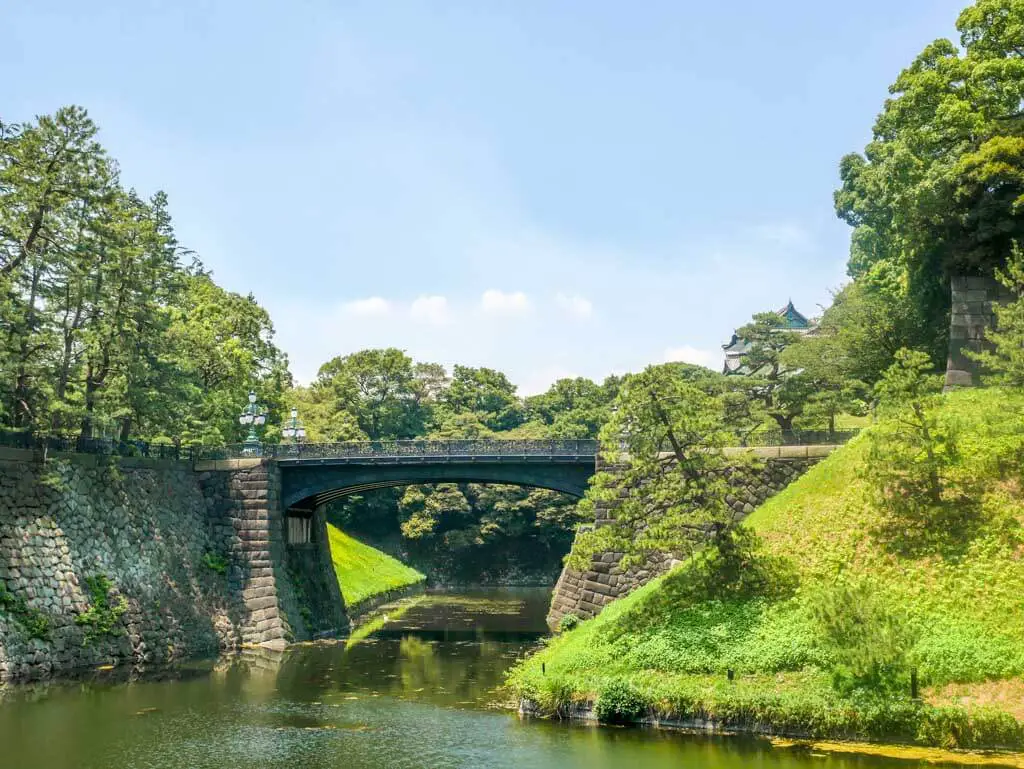 Afterward, we went to Imperial Palace and admire it from afar. Most of the palace is off limit, but if you are organised you can get a free tour by booking through their website (you can show up but you might not get on one). You can find more information here since I didn't go.
Tokyo Station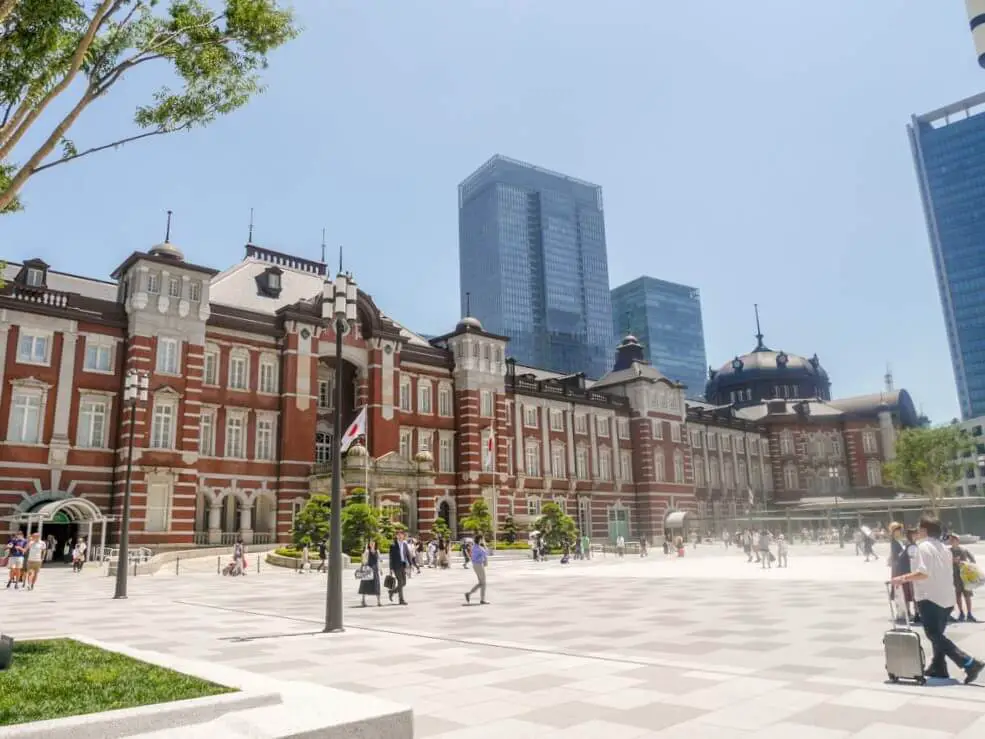 Tokyo station east entrance
We went to Tokyo station, where we explored this giant transport hub and its underground streets before our bus to Sawara departs.
Sawara day trip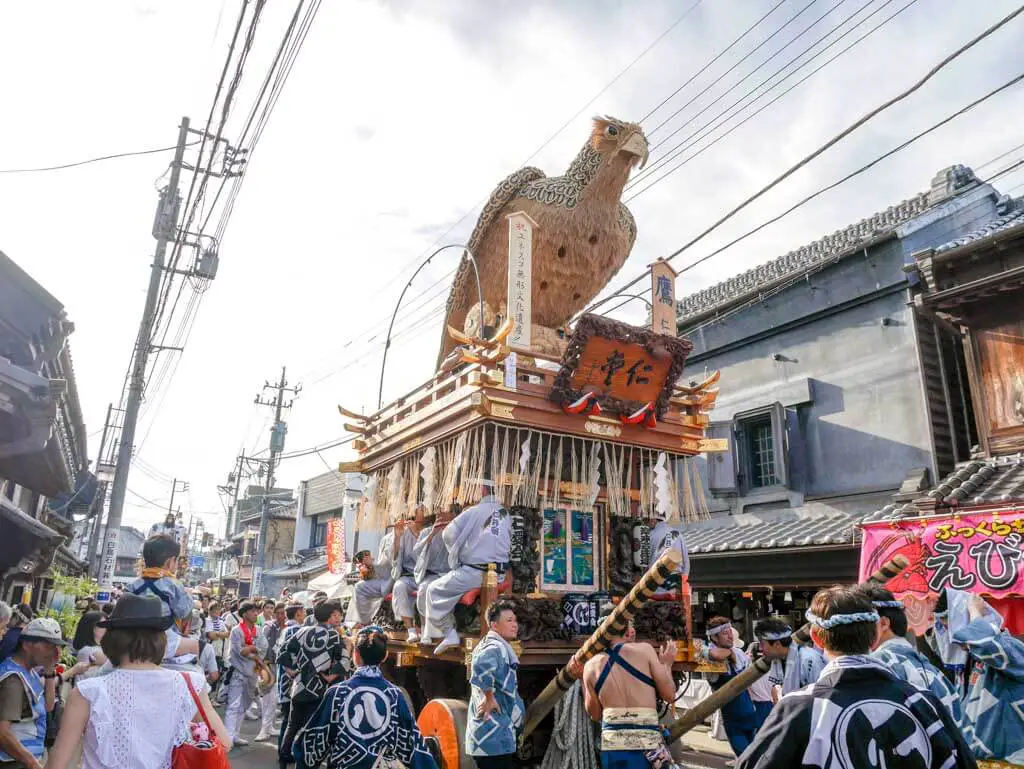 Sawara is a small, Edo-styled town about 1.5 hours east of Tokyo, they hold large festivals numerous time throughout the year, and we were just in time for the Grand Sawara Festival. We spent the rest of the day here before catching the 8:41 train back to Tokyo.
Day 4 – Meiji Shrine, Harajuku shopping, and Shibuya
SHINPACHI japanese style breakfast

We decided it's high time for a traditional Japanese breakfast, so we got up early and headed to SHINPACHI early and got a rice, fish, and miso soup set. I shared my salmon one with my sister so I can try hers, and both are delicious and a good way to start the day.
Address: Japan, 〒160-0023 Tokyo, 新宿区Nishishinjuku, 1 Chome−15−9
Opening times: daily 7:00 – 02:00 next day
Meiji Shrine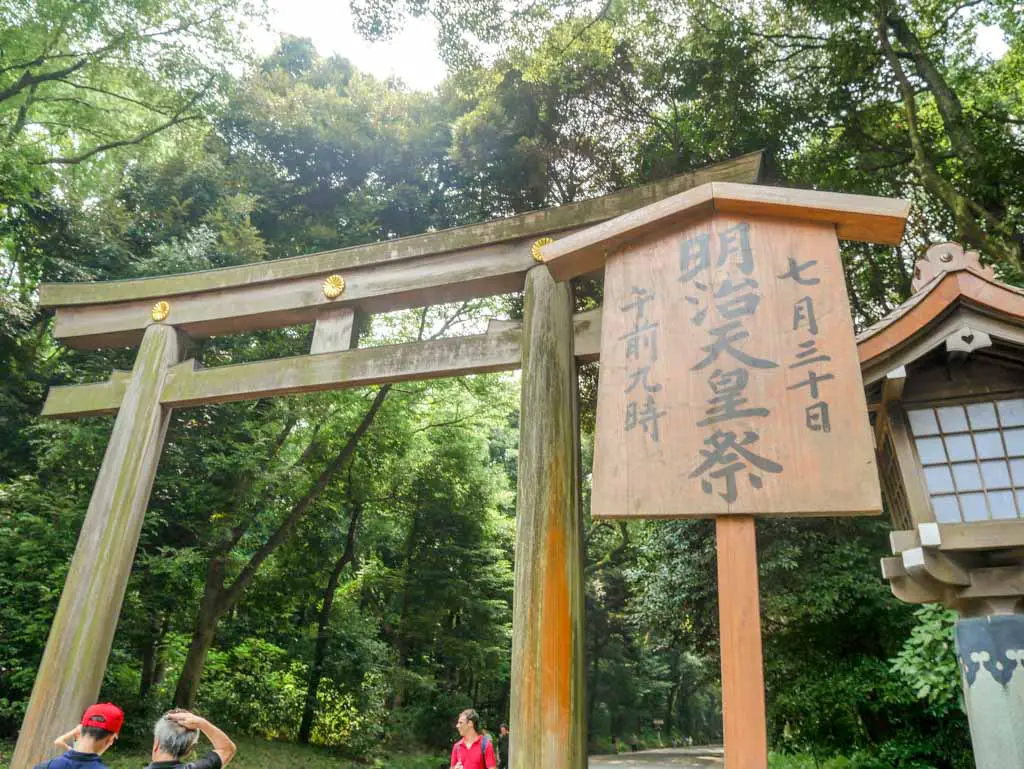 After breakfast, we headed to Meiji Shrine. Emperor Meiji passed away in early 20th century, his wife and he are deified and this is their Shinto Shrine! This shrine is located in a green area in Shibuya that existed before the shrine and is a popular tourist attraction.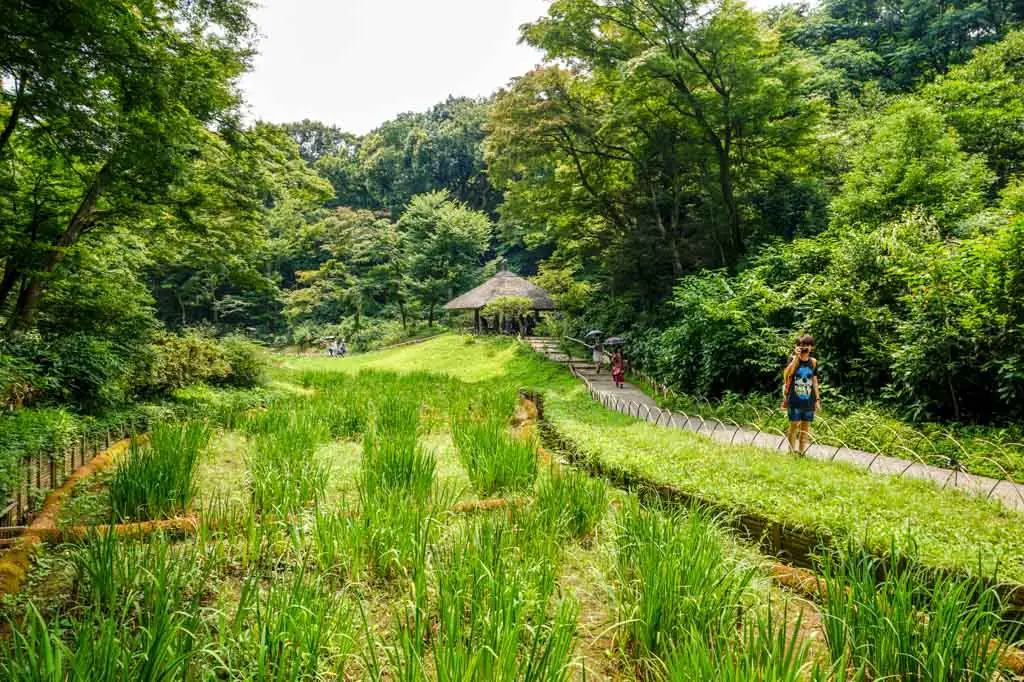 Hoping over to Meiji Shrine's garden, a part that existed before the shrine was built around it. It cost 500 yen to go in but the lotus pond was lovely! The garden was first built by a feudal lord Katō Kiyomasa in the Edo period and eventually end up in the Imperial's Family household in Meiji period.⠀
There is also a well with the urban legend of granting wishes if you take a photo of it and use it as your screensaver (which we didn't do… ops).
Bitter Sweet Buffet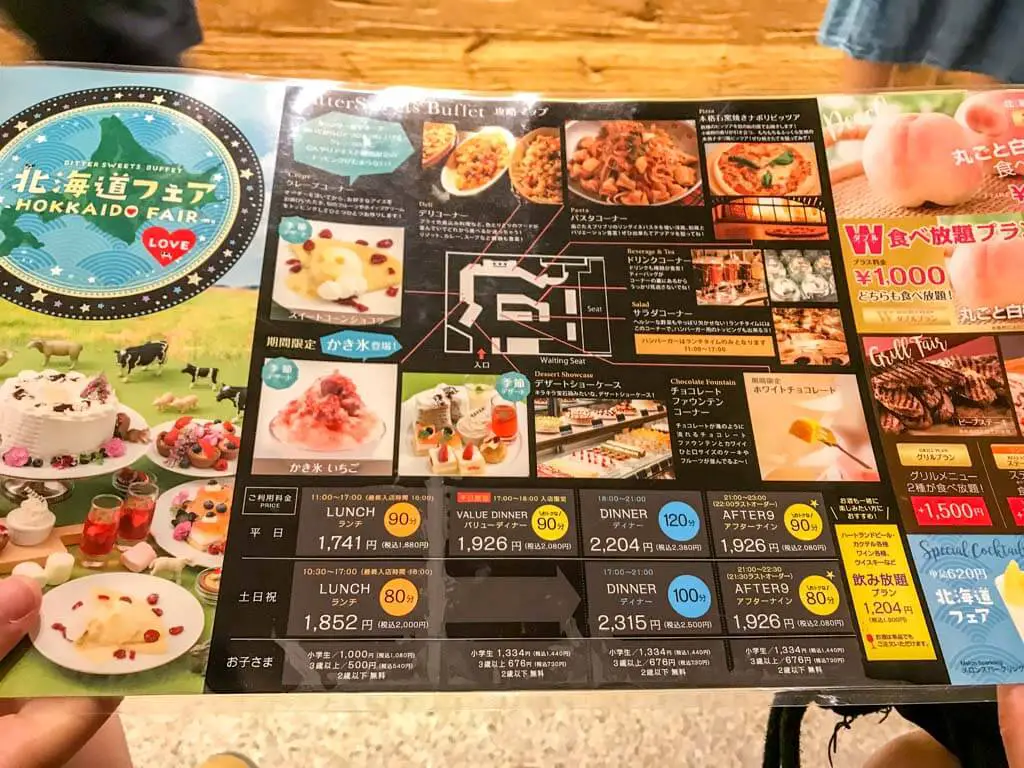 Lumine East has become my favourite shopping mall in Shinjuku since our venture to the lunch buffet at Bitter Sweet. A recommendation found by la twin on her internet search, we had to wait in line for a little while before we were seated.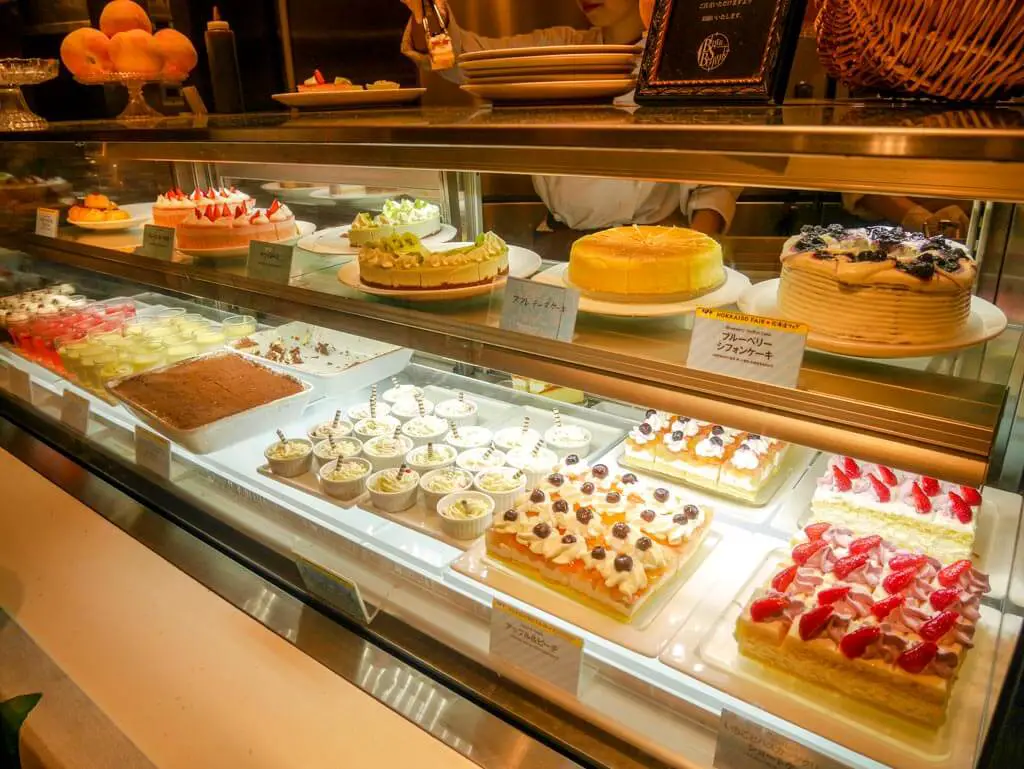 The buffet was western style, with a good selection of pizza, pasta, main, but the main attraction is the dessert. Oh, and the peaches – if you are there during the right season. We added extra 500 yen for the peaches and while they are not even the top quality, it was amazing value.
They also have other options such as beef add on, everything is displayed on the menu in photos. The staffs there don't speak much English, so arm yourself with google translate and the like.
Address: 3-38-1 Shinjuku | Lumine East Shinjuku, Shinjuku 160-0022, Tokyo
Cost: 2,000 yen, additional 500 yen for peaches.
Harajuku
We then took the metro one station over to Harajuku for some vintage shopping. There are three big ones around there, and prices are pretty on par with the western world. We end up buying a cute Yoda vintage tee (since I needed one to go up Mount Fuji) and our friend got a dungaree. Here are the deeds: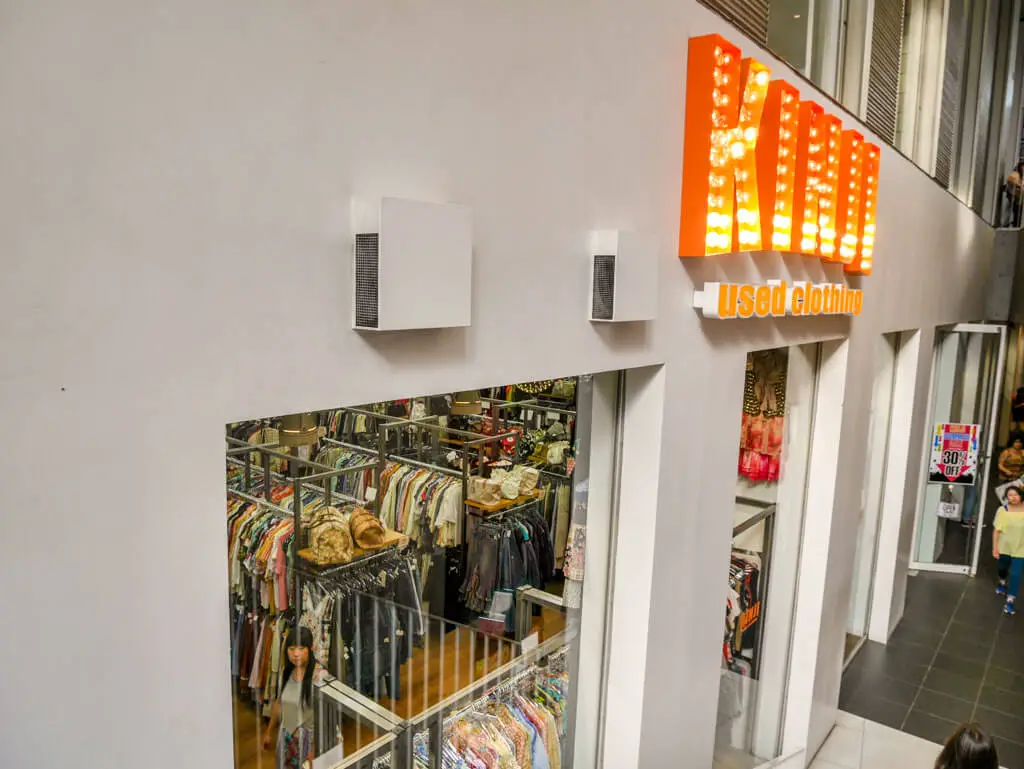 Kinji – this is a huge chain across Japan and you can find all of their addresses here. This is also the most affordable one out of the lot. https://www.kinji.jp/shops/view/harajuku
Address: 〒150-0001
東京都渋谷区神宮前4-31-10 YMスクエア原宿B1F
Opening times: 11:00 – 20:00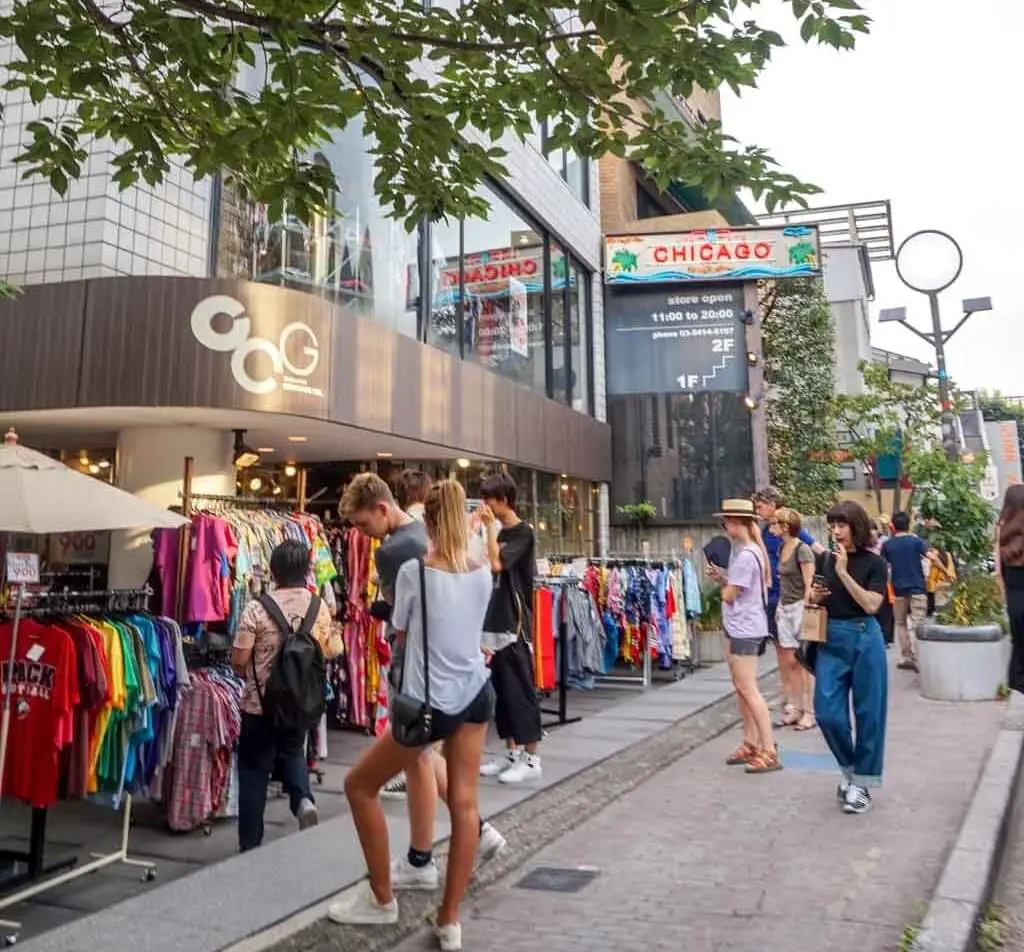 Chicago INC – if you are looking for a more boutique style vintage store, this would be it. the price is also higher, but it's a more selected range.
Address: Japan, 〒150-0001 Tokyo, 渋谷区Jingumae, 4−26−26
Opening times: 11:00 – 20:00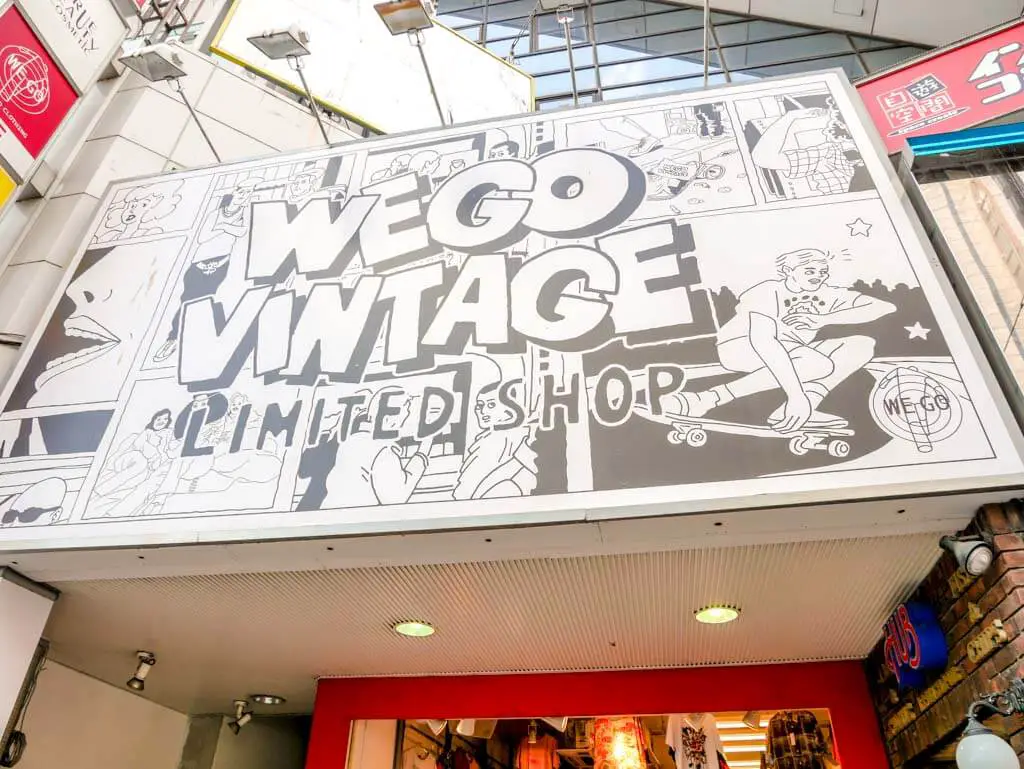 Wego Vintage – A bit of a mix between the two above, Wego vintage sells some other merchandise as well. It's near to Takeshita Street, so we actually stumbled across it a few days after but you can easily go to all 3 in one day.
Address:  6-5-3 Jingumae, Shibuya-ku, Tokyo
Opening times: Sun – Fri 10:00 – 21:00; Sat: 9:00 – 21:00
Shibuya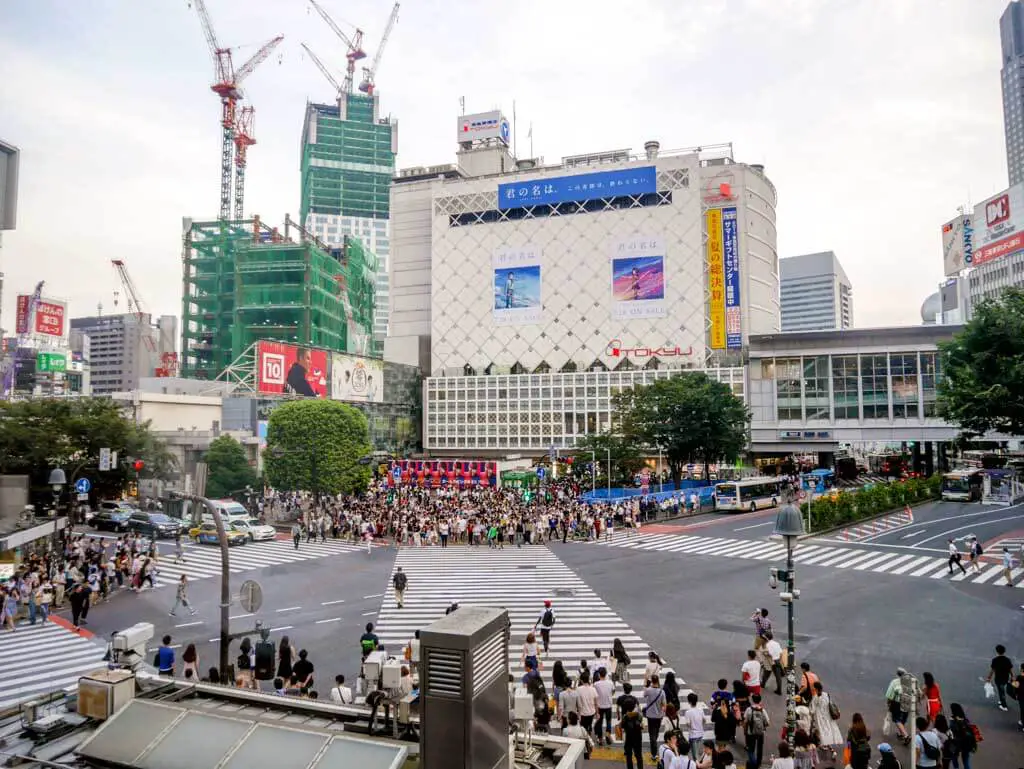 Then we headed to Shibuya and find a spot to watch the famous crossing. While it might not be the *best* place, Starbucks from across the station is certainly an easy to reach and free place to capture and admire the moment. It will take you some time and effort to get a prime location (i.e. in front of the glass).
Afterwards, we shopped around at 109, which has the summer sale on full force and had an okay dinner at JL burger.
Day 5 – Mount Fuji Ascend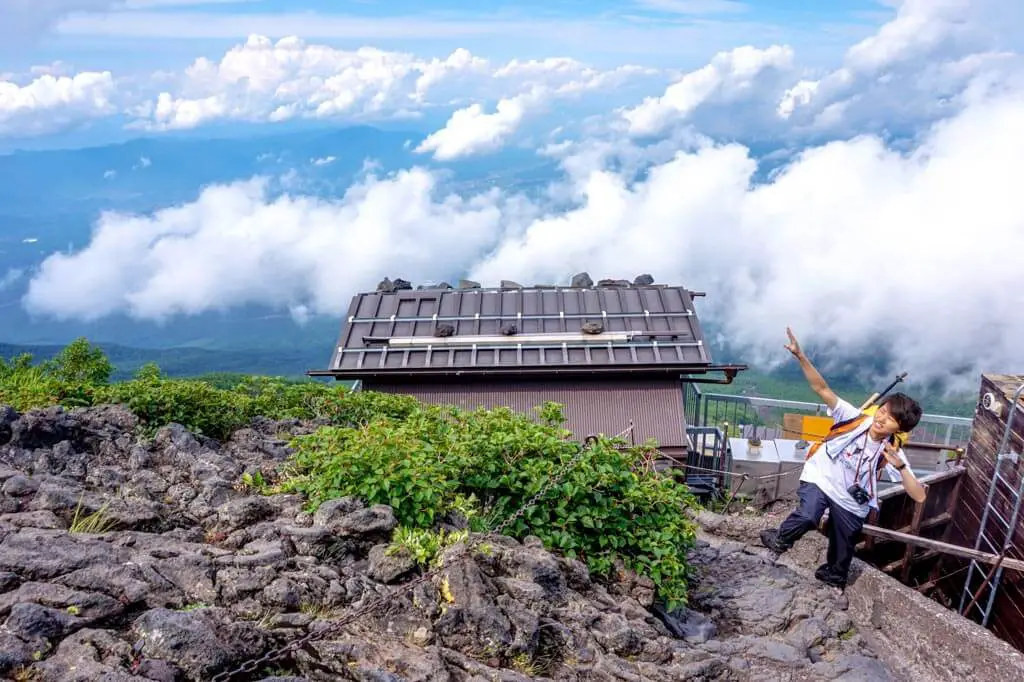 Read more about Mount Fuji in my other post here!
P.S. If you are not visiting Tokyo during Mount Fuji hiking season or don't want to hike, there are plenty of day tours and trips you can do. If you are visiting during colder weather, going to an onsen that's nearby with the view of Mt Fuji would be equally amazing!
Other great places to see Mount Fuji includes the Chureito Pagoda, see here for more Mount Fuji day trip ideas.
Day 6 – Mount Fuji Descend + Shinjuku
We got back to Tokyo in the afternoon. After settling in, we went in search for a place for dinner and ended up at Tonchinkan.
Tonchinkan dinner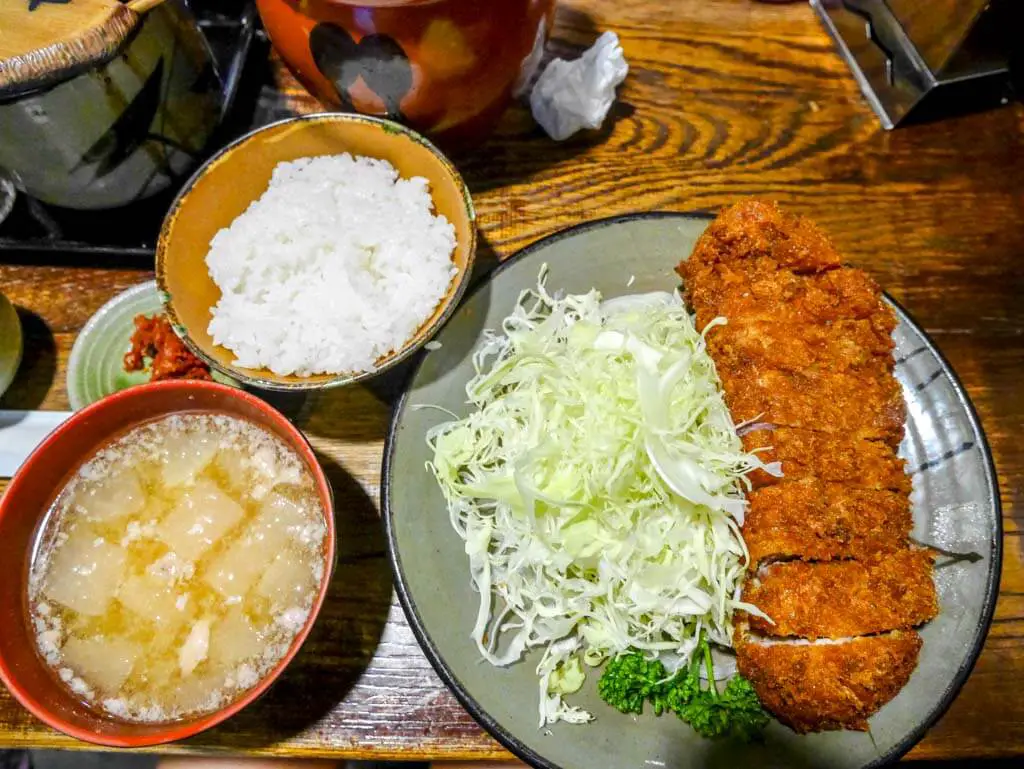 The soup is amazing!
There was a short queue and it was clear that the place was popular among tourists. The portion of the pork katsu was huge, and though I appreciate that it's good, I personally don't like so much fried crust. The soup, however, was the highlight of the meal filled with radish and flavored with meat.
Address: Japan, 〒160-0023 Tokyo, 新宿区Nishishinjuku, 1 Chome−13−8, LeCIEL西新宿館
Opening times: closed Sunday, 11:00 – 15:00, 17:00 – 22:00
Day 7 – last minute shopping around Harajuku, Shinjuku and Shibuya
Rokkasen Japanese BBQ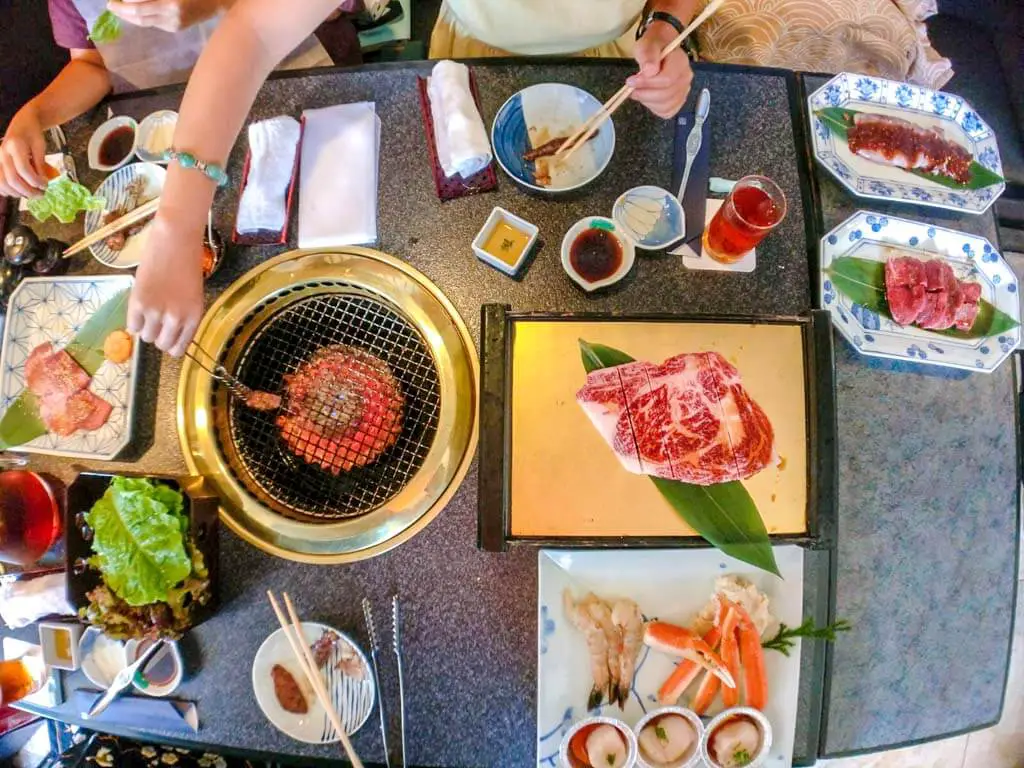 After the strenuous Mount Fuji hike, we rewarded ourselves with "brunch" at Rokkasen. It was hands down the best all you can eat bbq I had ever been to. Not only was the meat amazing quality, they staff are very attentive and swapped our hot plate at regular interval. We were also given tea to help digest the fat afterward and all in all, the best meal in Tokyo.Tip: bookings are necessary, so try to do it a day in advance. You can book online here
Address: Sunflower Building 6 F / 7 F, 1-3-1 Nishi-Shinjuku, Shinjuku-ku, Tokyo,160-0023, Japan
Opening times: daily 11:00 – 5:00 (next day)
Cost: they had several options as well as a la carte. We went with a no drinks (there will be tea anyway) set called Yuki for 7,700 per person.
Takeshita Street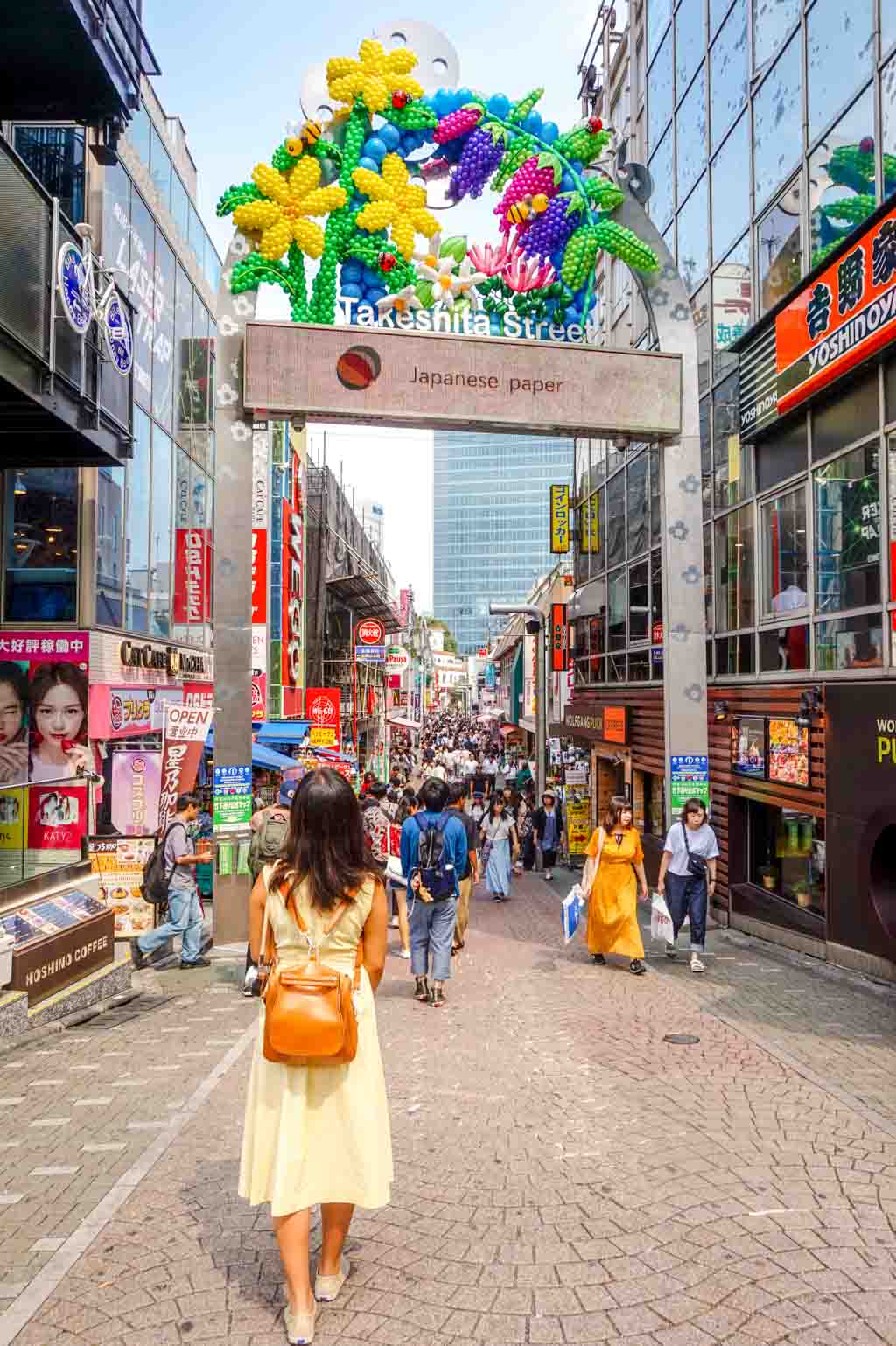 After that, we headed to Harajuku again to shop around the Takeshita Street. It is right opposite the Harajuku JR station and definitely my favourite place to shop. They have all the cute clothing boutiques as well as the Japanese dollar store Daiso. Did I also mention that it' a beautiful street?
Gram – souffle pancake
Because we had brunch and not lunch, we hopped over to Gram off one of the small side streets for some famous soufflé pancake.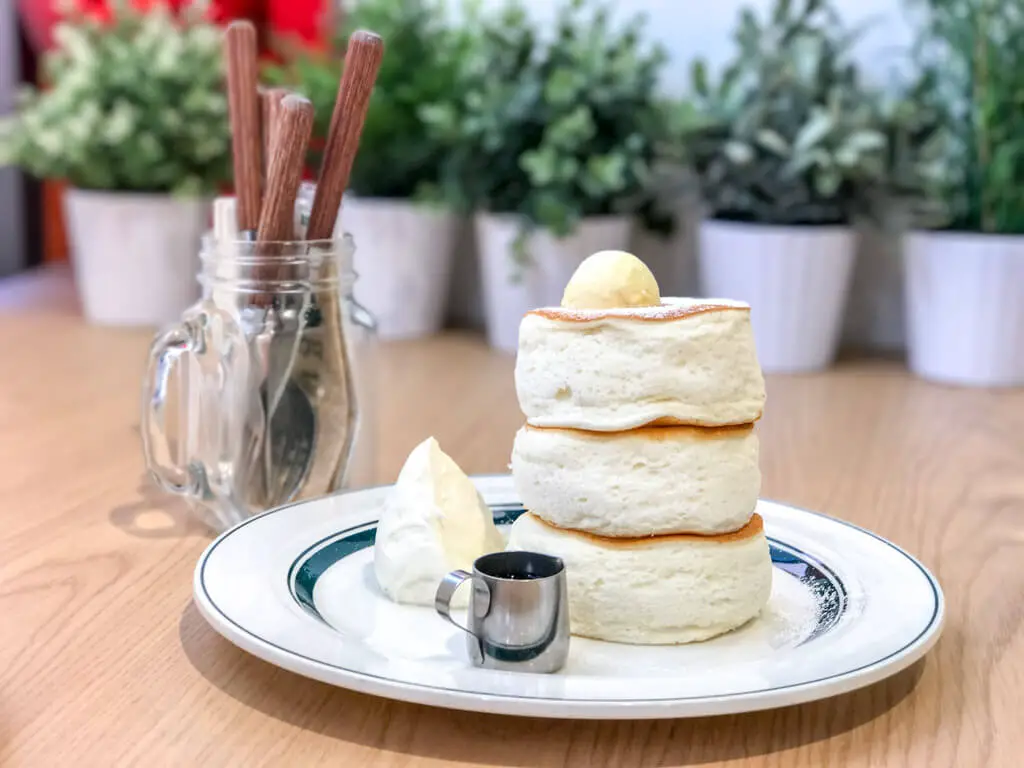 You'll need to get there early because the portion is limited. Supposedly, they serve fresh soufflé pancake at 11:00, 15:00, and 18:00, however, we were told to come back at 16:00 when we attempt to book it at 14:30. So budget time if you want this deliciousness. Because it's SO worth it.
Note: Gram is also a chain store across Japan, so there are other stores around.
Address: Japan, 〒150-0001 Tokyo, Shibuya, Jingumae, 1 Chome−9−30
Opening times: daily 11:00 – 21:00
Donki – the souvenir shop for all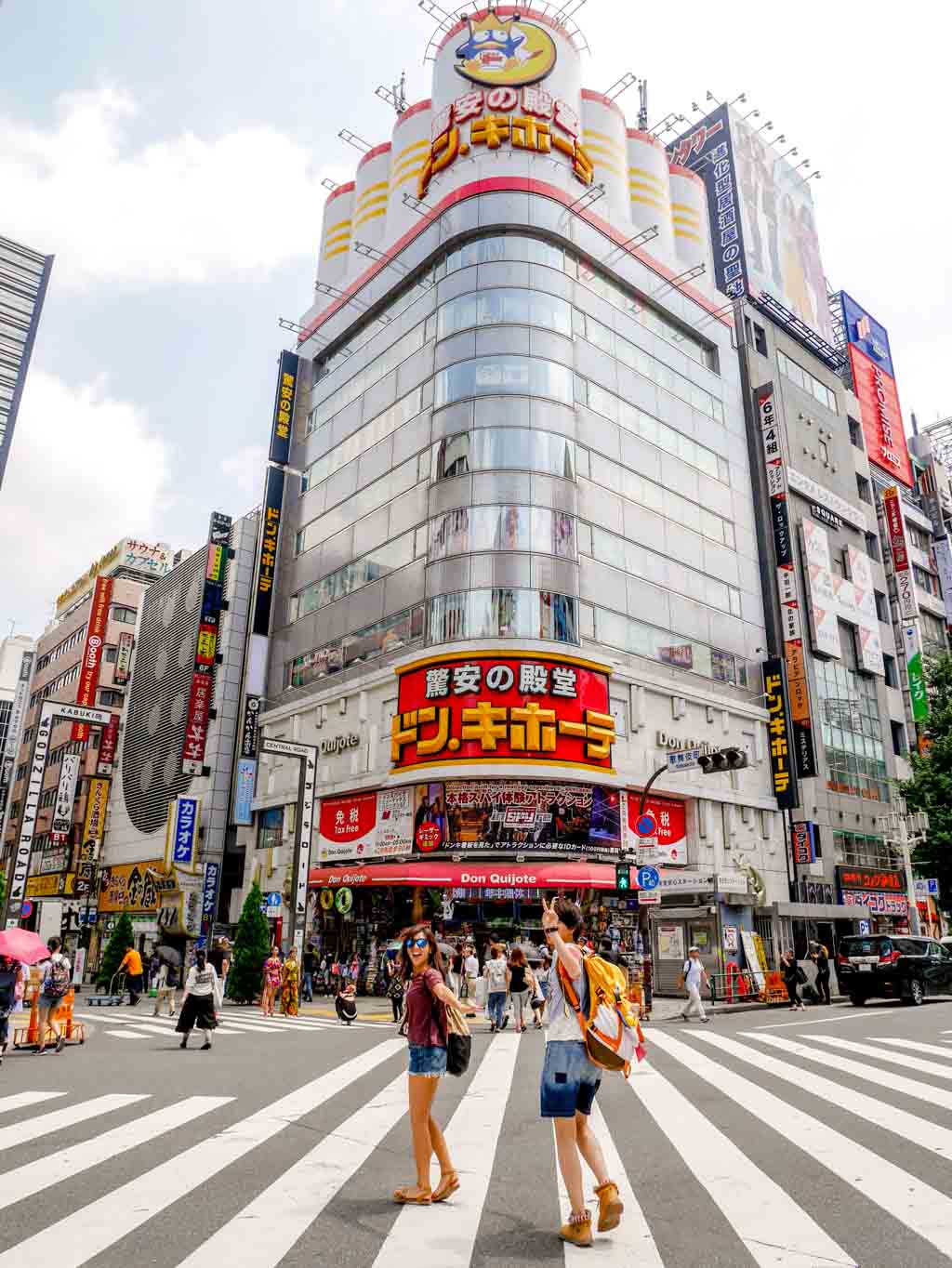 We then finished a round of shopping at Daiso, then hopped over to Donki. Donki is like a pharmacy/department store/dollar store in one go, selling everything and anything with tax back service over 5000 yen. Which makes it the perfect place to buy souvenirs. My twin and I ended up spending 10,000 yen and admittedly most of those snacks went into my stomach. Ops.
We then barely had any time left, so we had a quick dinner at Lumine East, located conveniently above Shinjuku Station before heading to the airport.
Where to stay in Tokyo
With 7 days, you can change your accommodation base on where's close by or choose to commute. Either way, here are some of my suggestions. Bear in mind that Tokyo isn't cheap!
Asakusa Accommodation:
Splurge/ Mid-range: The Gate Hotel Kaminarimon is not only lovely but has a great view and awesome breakfast.
Budget: If you want a more budget and traditional option, Asakusa Ryokan Toukaiso is great.
Shinjuku Accommodation:
Splurge: Hotel Rose Garden Shinjuku is near the station and has a 8.6 rating on bookings.com!
Mid-range/Budget: Imano Tokyo Hostel is at a great location with good amenities and reviews.
Shibuya Accommodation:
Splurge: Shibuya Granbell Hotel is about as close to the station as you can get! With a great review too!
Mid-range/Budget: unfortunately the only budget-ish choice is female only! But girls on a budget, Nadeshiko Hotel Shibuya is really great value!
*This post contains some affiliate links.
And it's a wrap!