Nara deer park is a must-go for animal lover in Kansai region and a day trip to Nara wouldn't be completed without seeing other Nara attractions as well. I have put together a one-day Nara itinerary for those keen to explore the Nara deer park as well as the temples and food around the area.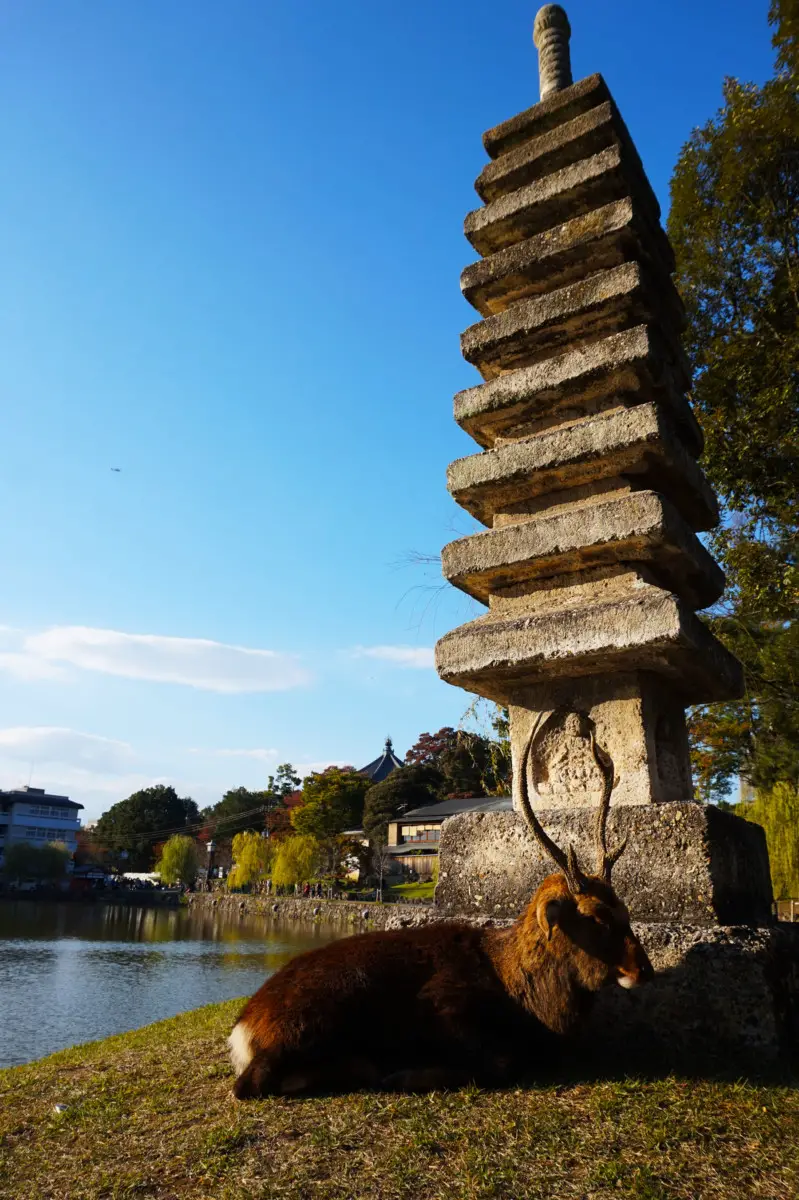 p.s. tips on how to take photos with the Nara deer at the end!
Transportation to Nara
Train is an obvious mode of transportation to Nara: it's fast and simple to use. The only downside will be the price: but then I guess the punctuality balances that out.
There are 2 stations in Nara: JR and Kintetsu. If you are travelling from Osaka, my advice will be to take JR if you are staying in the northern part of the city (around Umeda), and take Kintetsu if you are staying in the southern part.
Price from Umede to Nara by JR: 800 Yen one way
Price from Namba to Nara by Kintetsu: 540 Yen
Geographically speaking, Kintetsu Nara station is closer to Nara deer park and other Nara attractions, hence if there's an option for you to choose between the station, Kintetsu will be recommended!
For those who are planning to travel straight from Kansai airport to Nara (that's what I did!), there are also 2 option:
Kintetsu (1230 Yen)
Bus (2050 Yen)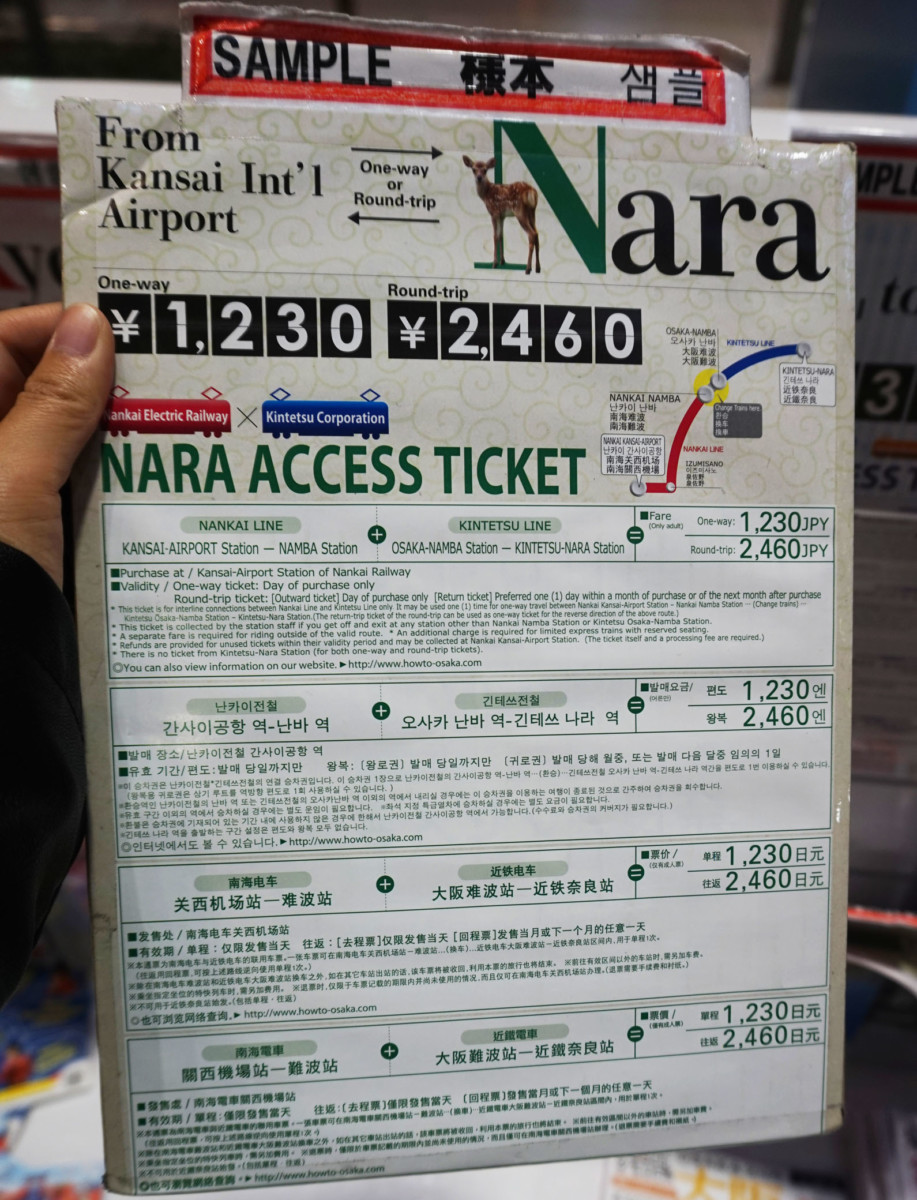 For those who are in doubt- the Tourist information Centre at Kansai airport is one of the best one I have been to and open at 7am. Check with them if you have any questions.
Nara Attraction and suggested Route
Get your free day trip itinerary map!
Nara Visitor Centre and Inn
Although I am attaching a google map here, I still advice everyone to start off at Nara Visitor Centre and Inn. They offer free luggage storage as well as free workshop and maps available. The staff are very friendly and they can give you up to date information on exhibit in the museum as well as any local events in the area.
For example, I attended their origami session and made this beautiful deer!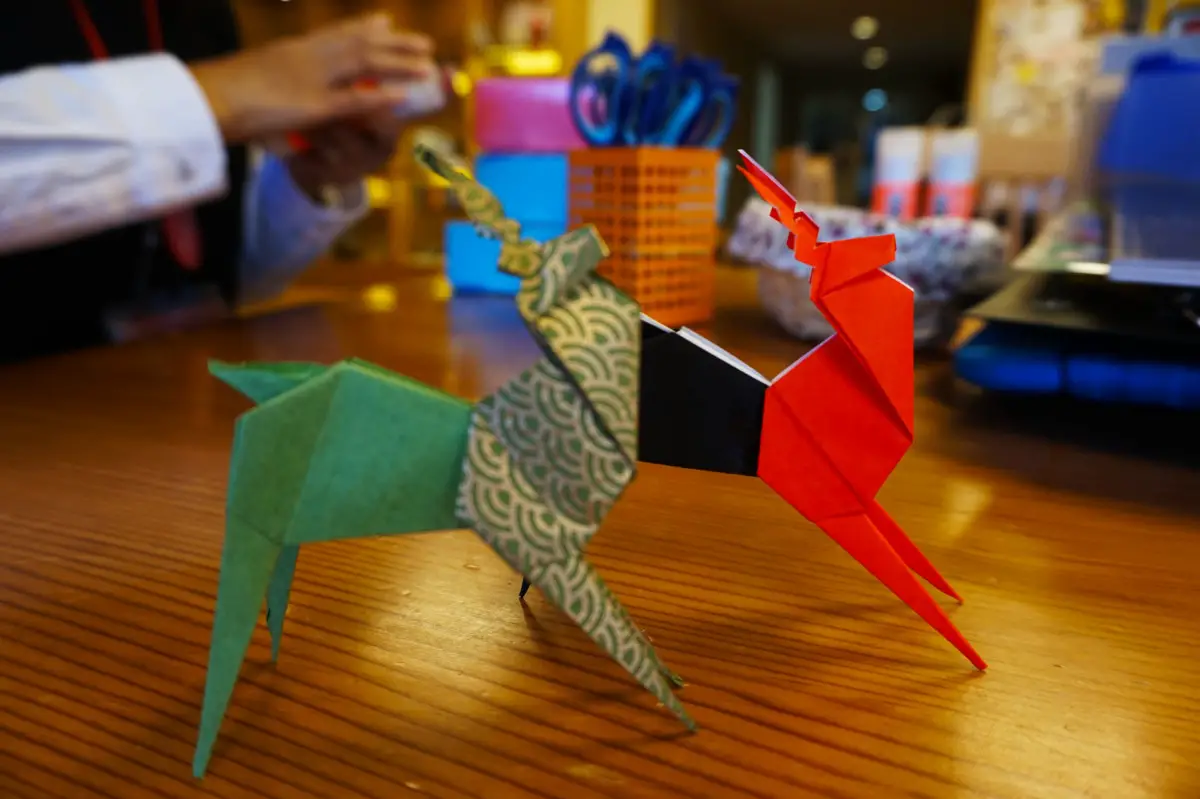 Kofuku-ji

The 5-storey tower of Kofuku-ji is one of the must-see sights!
Nara National Museum
For those on a half-day trip to Nara I would suggest skipping this museum. In fact, I myself did not go due to the long queue. However, the Museum building is quite unique itself (unfortunately it was too crowded for me to take a proper photo).
Admission: 520 yen (General)
Opening hours: 9.30am to 5.00pm (last admission 4.30)
Website: https://www.narahaku.go.jp/english/index.html
Lunch-釜めし志津香公園店
If you look on the map, the road to the N of National Museum is filled with restaurants, and you can pick anyone of them based on your fancy.
But if you are looking for specialty dish in Nara, it would be the pot rice offered at this restaurant (I have marked it on the map).
The restaurant opens at 11am, but usually a line starts to form around 10am, so it's difficult to miss the place. For those who are on a tight schedule– I recommend you skip this restaurant. The line itself is a) very long, and b) ordering takes a while.
Pros:
Tasty

Unique

way of eating (they have instructions!)
Cons:
I started queuing at 10.35am

,

and got in as the last few person for the first batch.

Ordered around 11.10 and food didn't come until 11.40am.

Overall: if you have time and don't mind waiting, can definitely give this a try!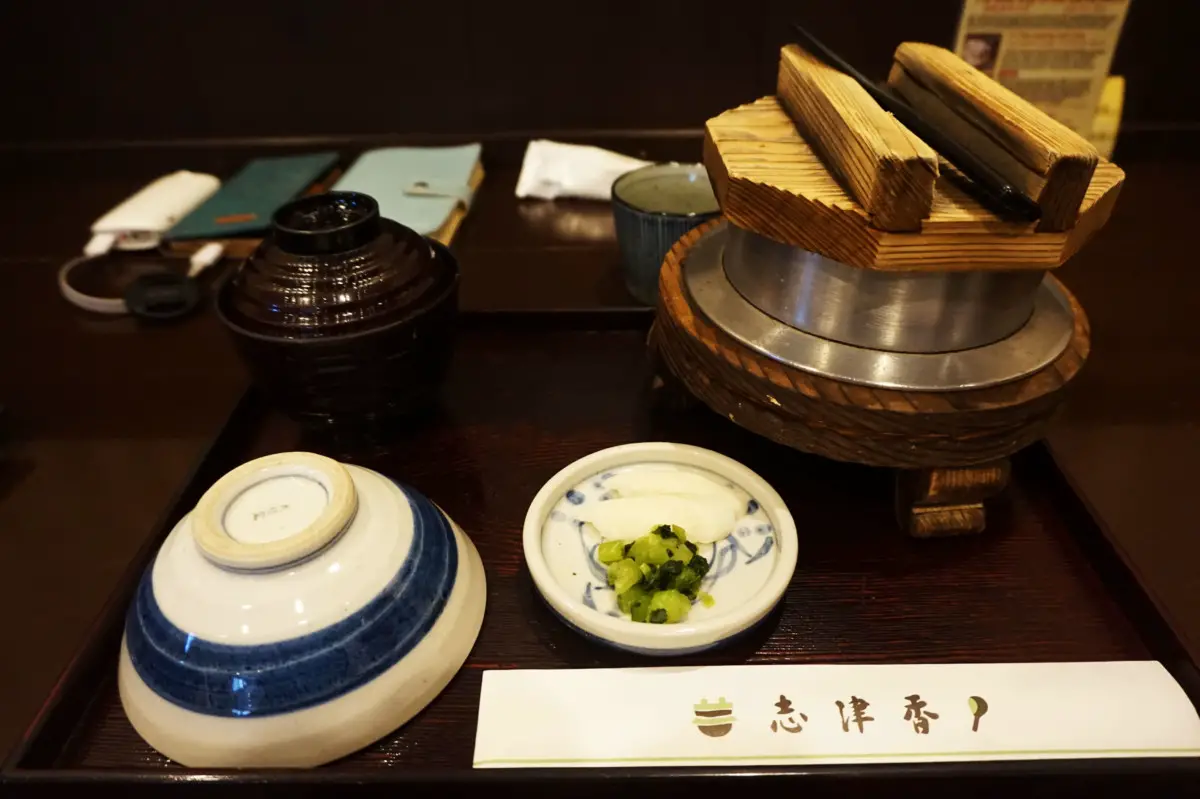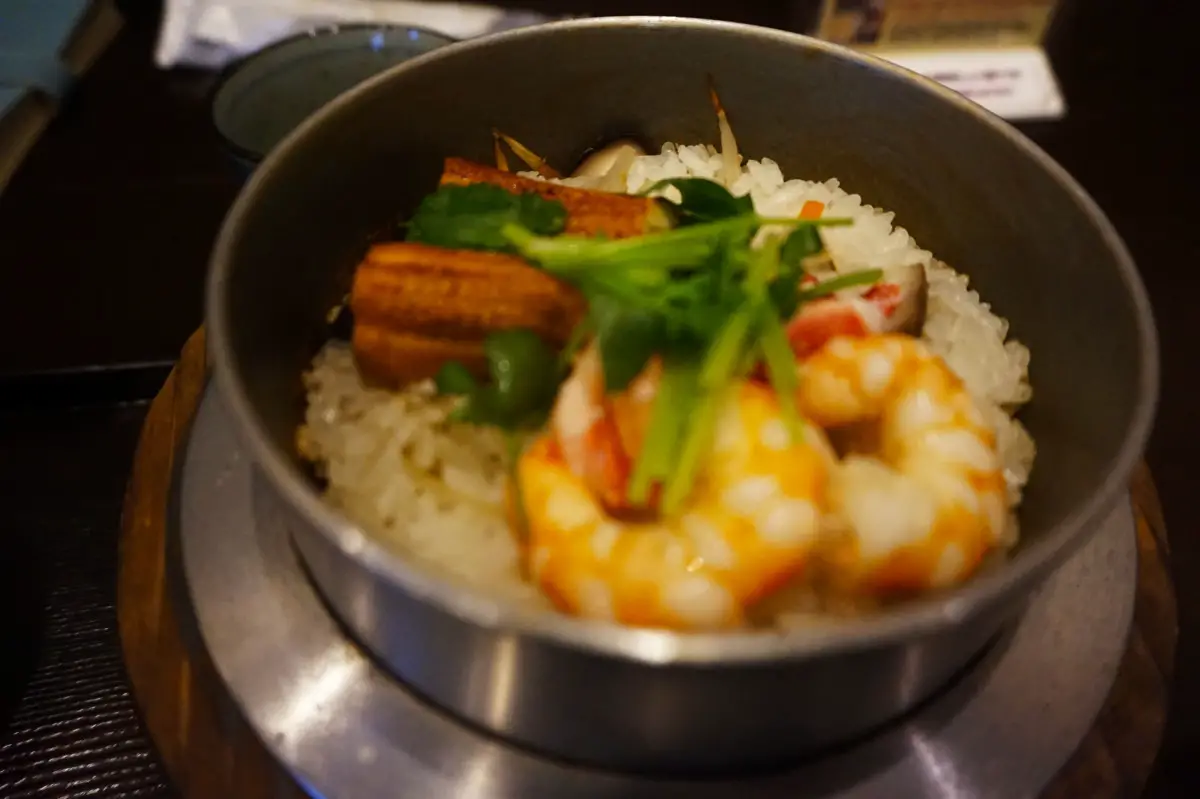 Cost is 1242 including tax
Todaiji temple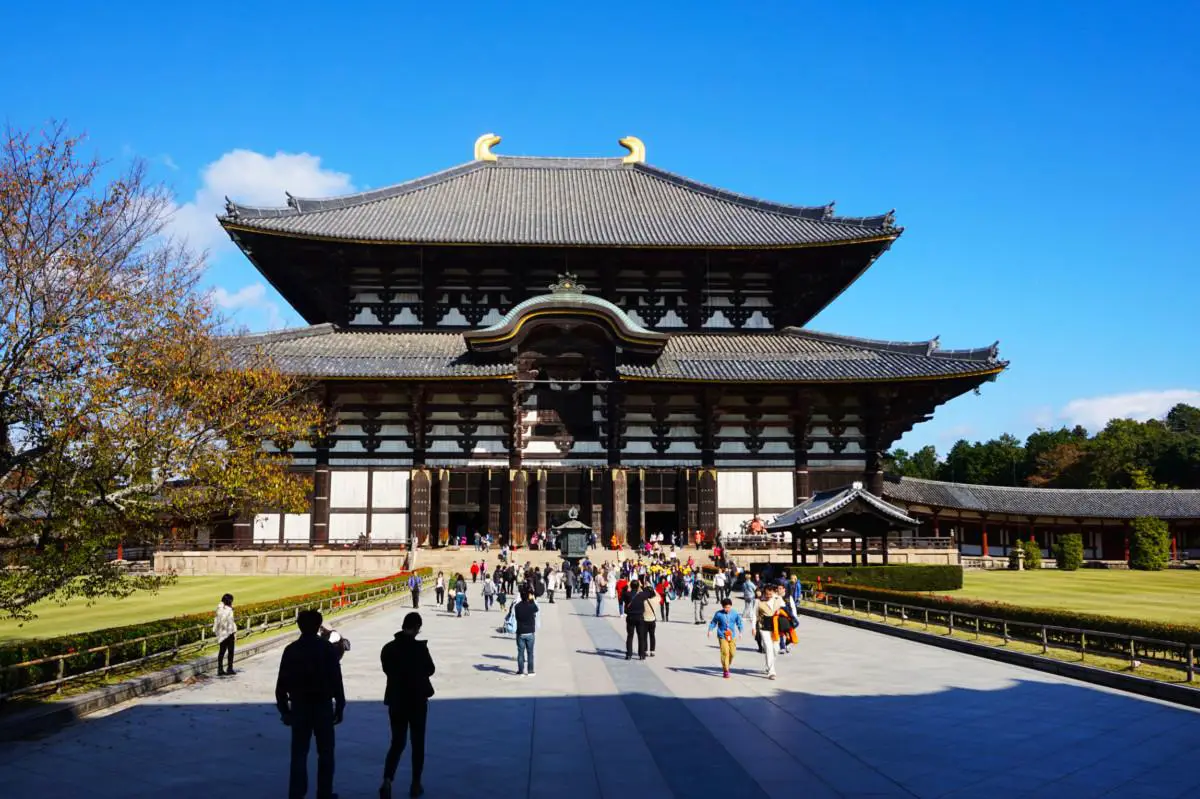 Todaiji temple is a must-see in Nara (apart from the deer, which I will dedicate a whole section to!). It is a UNESCO World Heritage Site (along with the other temples in the area) and housed the world's largest bronze Buddha statue.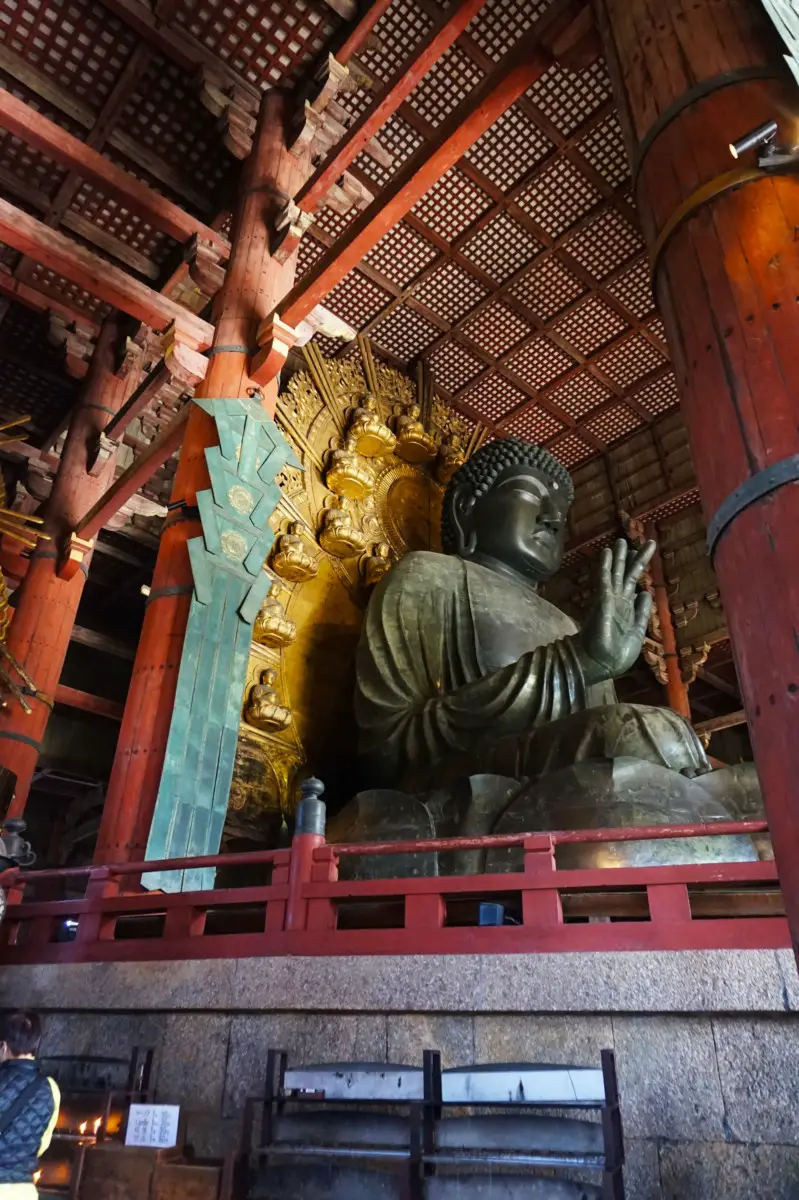 This is a paid attraction- entry fee is ¥500, I highly recommend going in as the temple really is quite spectacular!
There's a pillar inside with a hole, those who are small and nimble (or not!) can have a try at crawling through it.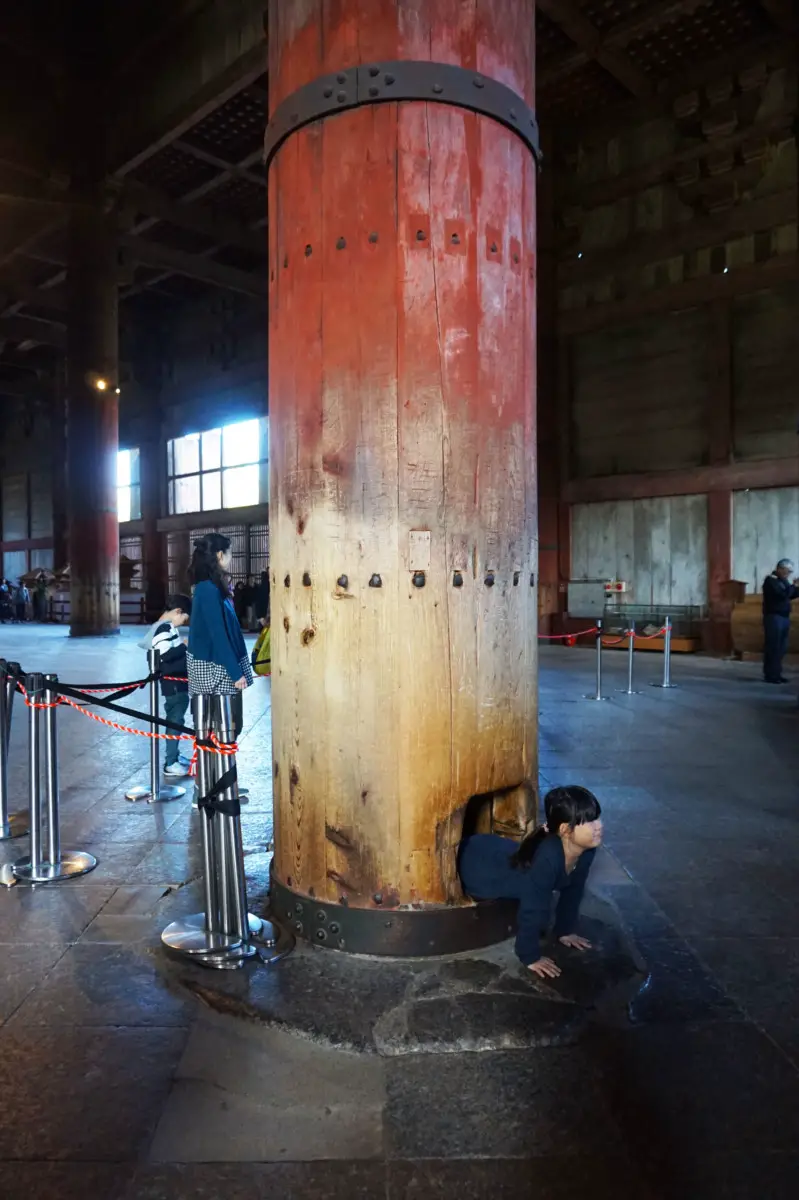 Todaiji Nigatsudo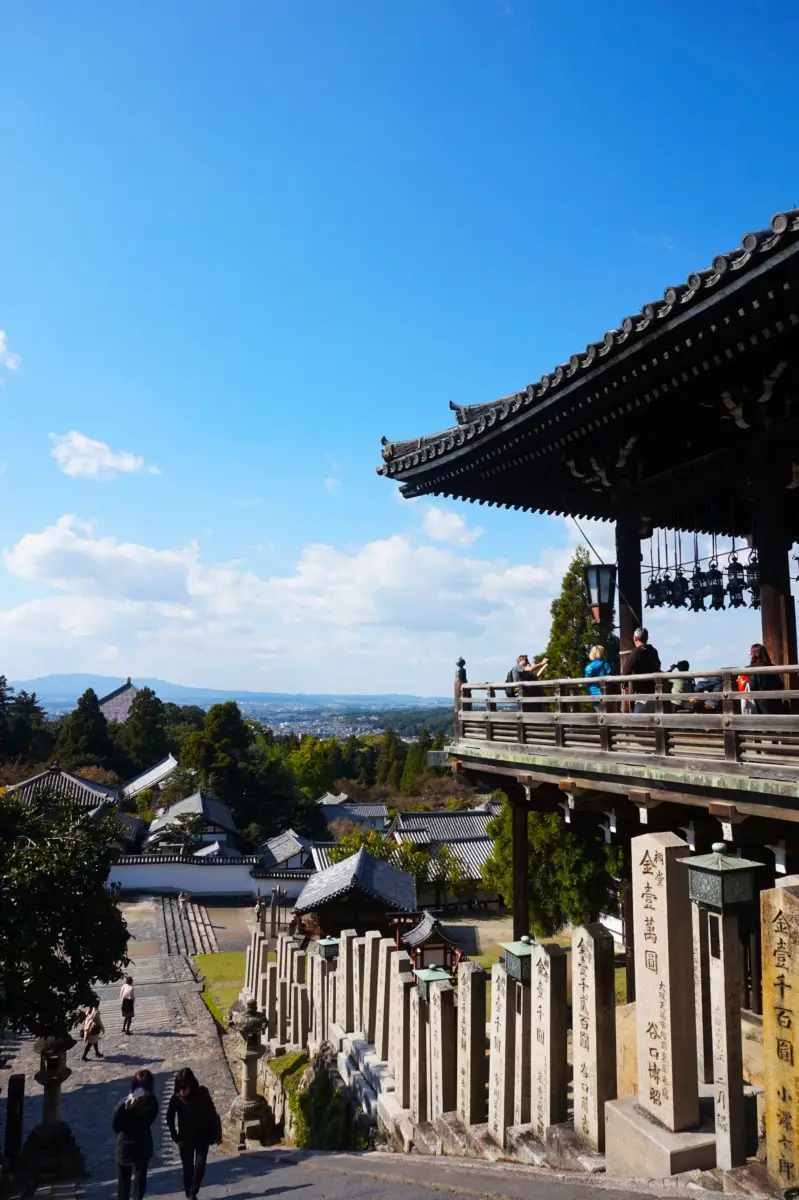 By far my favourite spot in the Todaiji complex, Nigatsudo is an elevated building which offer a stunning view of Nara.
Note: At the steep stairs going down, if you don't go down and continue walking forward there's a free resting area with hot and cold water available free of charge.
Mount Wakakusa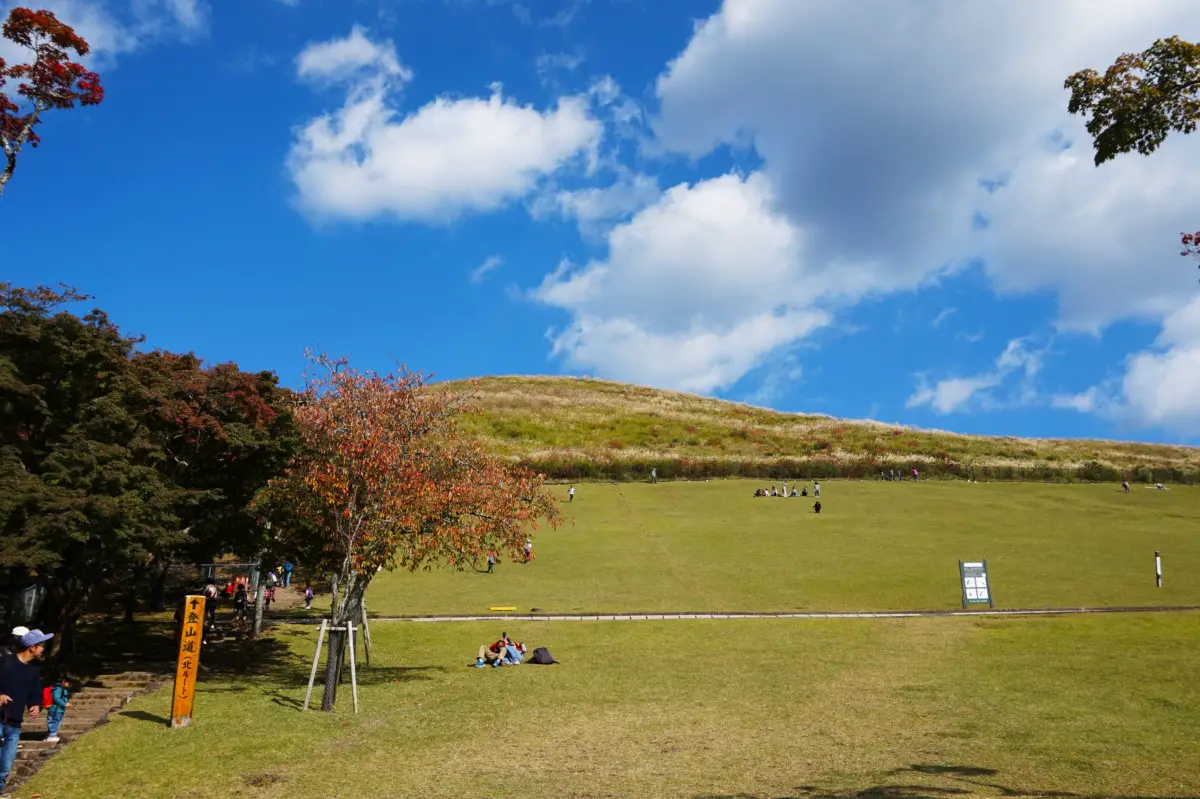 On the way from Nigatsudo to Kasuga-taisha Shinto Shrine, you will go past Mount Wakakusa. Personally I find it a bit odd to have admission fee to go up a hill, and a look at the steep hillside I decided against venturing up. But for those who want a picnic or simply relax in the countryside a bit, it might be worthwhile to go in and I dare say the view on top is good.
Entry fee: 150 yen for adult and 80 for children.
Kasuga-taisha Shinto Shrine
This Shinto shrine dated back to 1300 years ago (Shinto shrine are Japanese 'temples' that houses gods that they worship). Kasuga-taisha consists of a complex of shrine scattered around the hill (I was pretty confused myself walking around!), each shrine dedicated to a specific purpose, be it, love, study or fortune.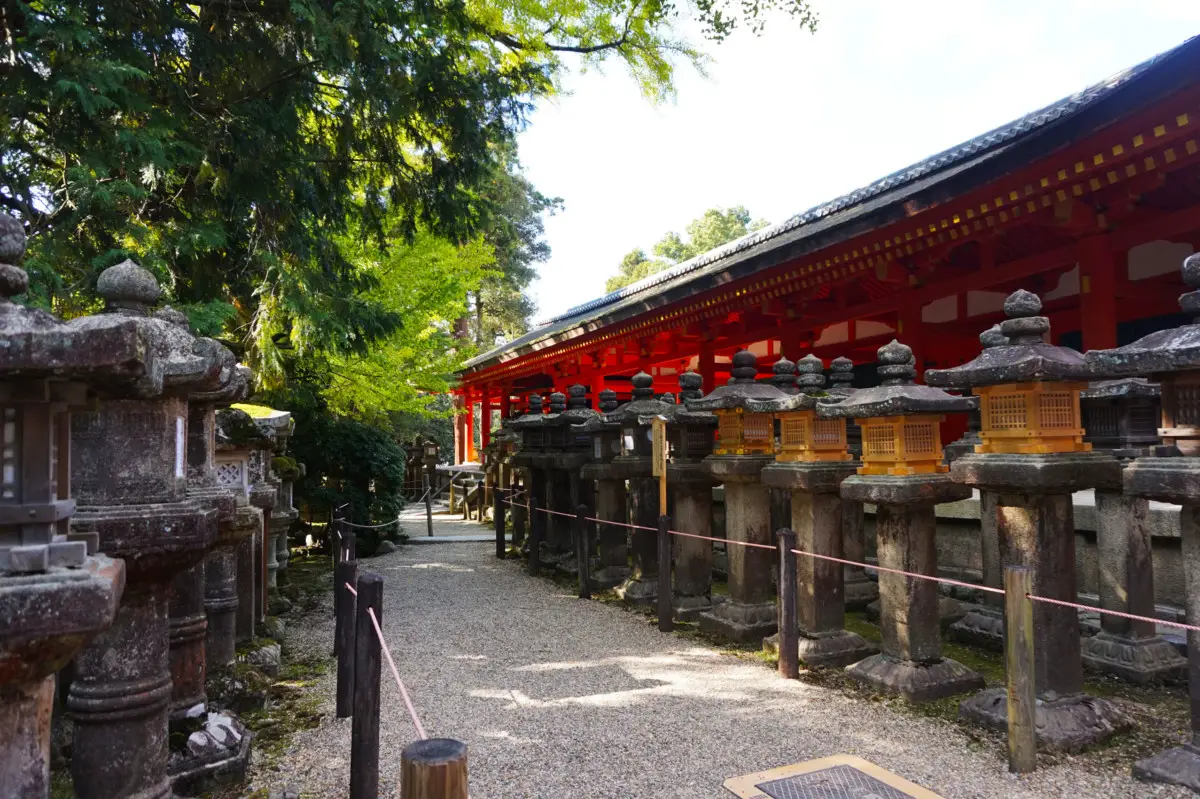 Kasuga-taisha is famous for the thousands of lanterns accumulated by donation from worshipers over the last 800 years. If seeing all these lanterns doesn't excite you, every year in spring solicitude and 14th and 15th August night, these stone or hanging lanterns are lit, creating a spectacular scenery. Unfortunately, my timing wasn't right and couldn't capture this magical moment, but be sure to google online if that's something you want to see!
Japanese Confectionary Shop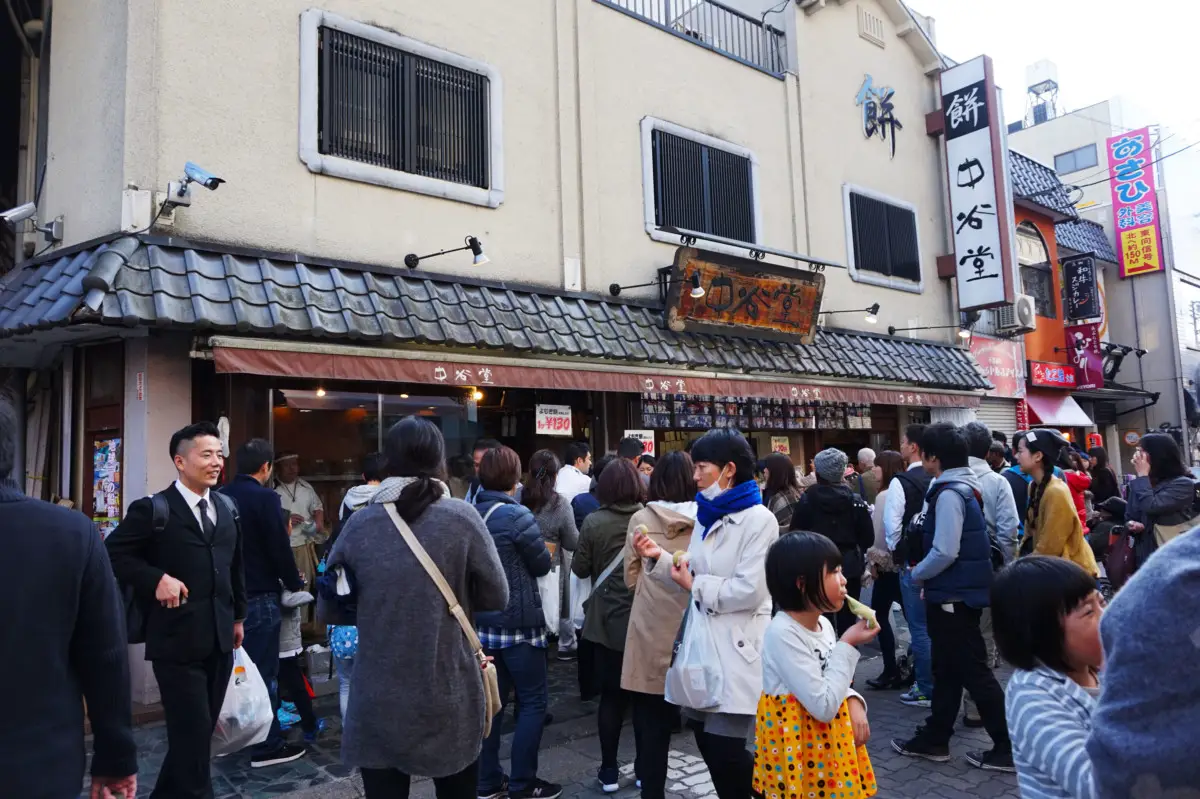 If you hungry after all these walking, then stop by this confectionary shop along Sanjo Dori after exiting the Nara Park area. Often there's a crowd of people around the shop so you definitely won't miss it!
Their mochi is quite big and relatively cheap at 130 Yen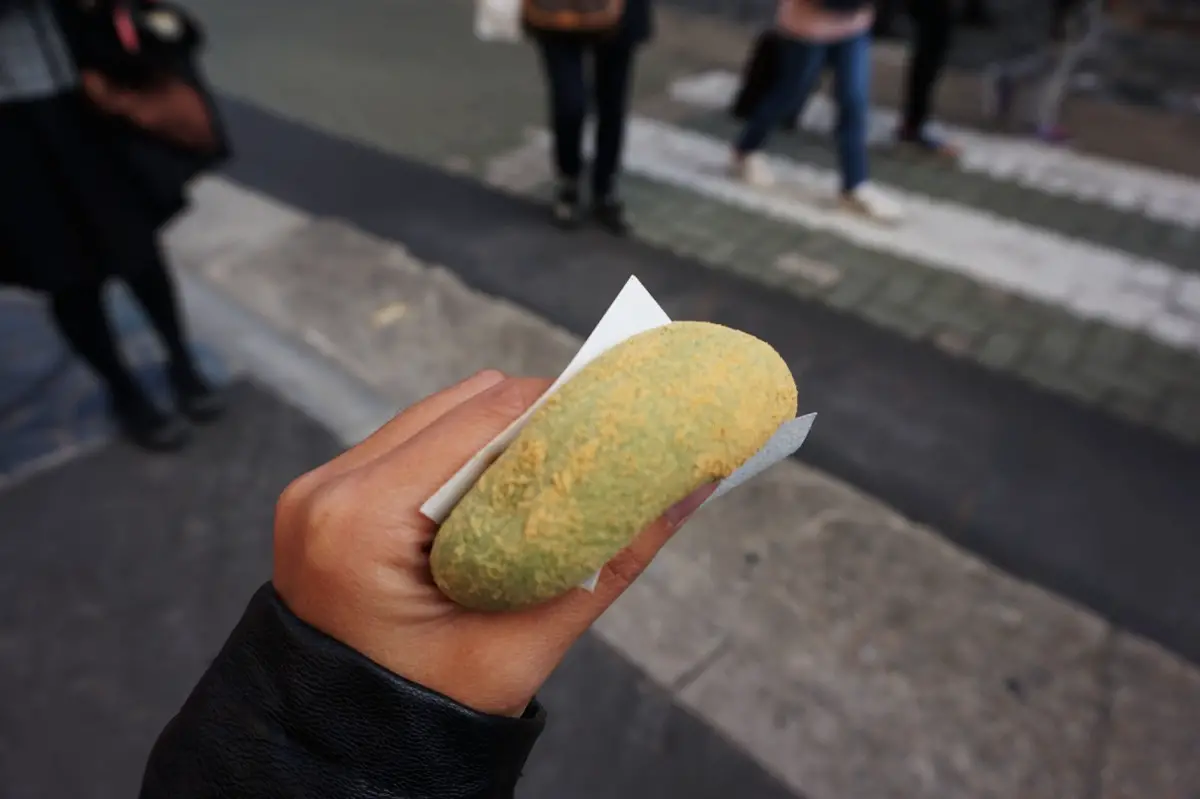 The Nara Deer
The Nara Deer are notorious in snatching food, and the government is well aware of their aggressiveness (see the sign below).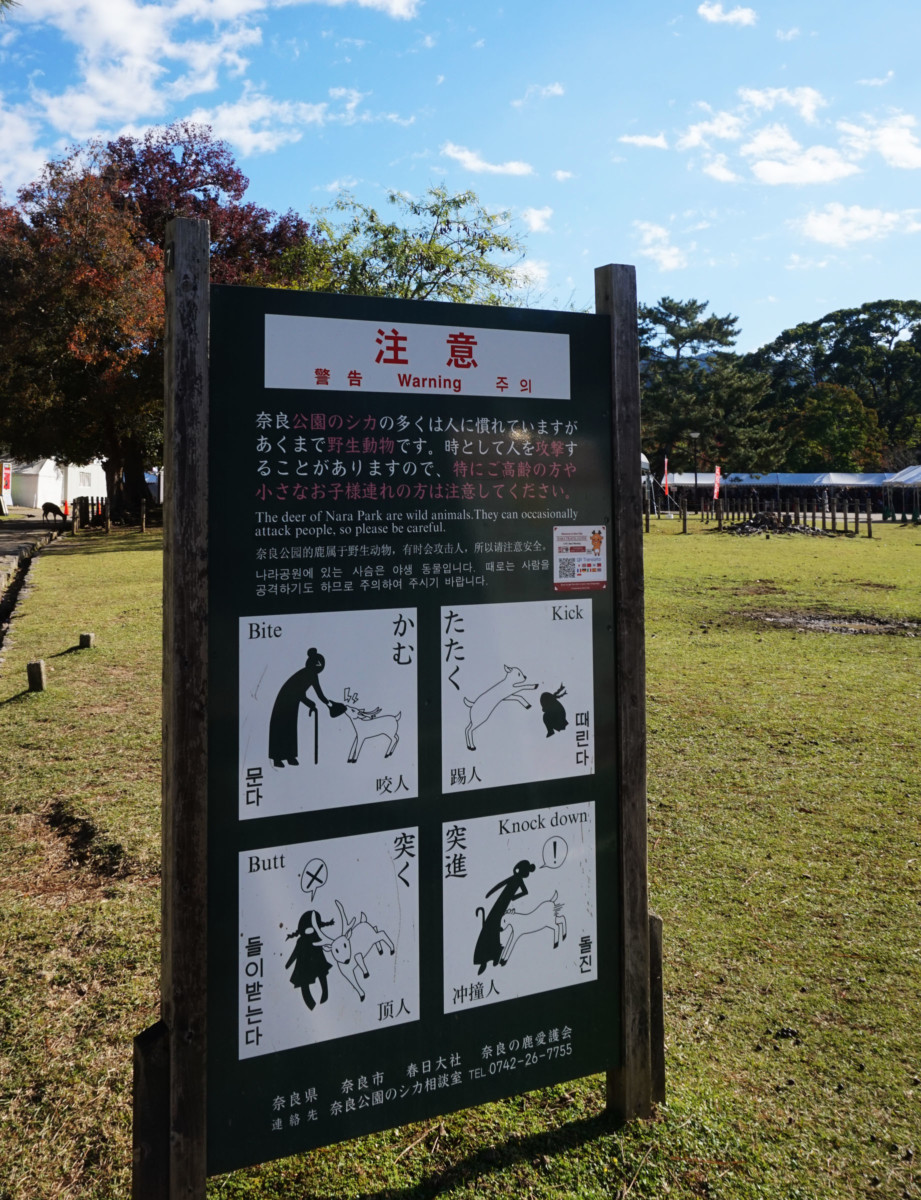 I have highlighted the area where groups of deer commonly congregate, and there's plenty of deer biscuits stall dotted around that sells a pack of biscuits for 150 Yen (standard across all stalls!). I would recommend getting them early on so you can give them out as you go: I debated on whether I should get one or not and in the end carried it around back to Nara Visitor Centre and Inn, and just fed it to an old deer chilling by the lake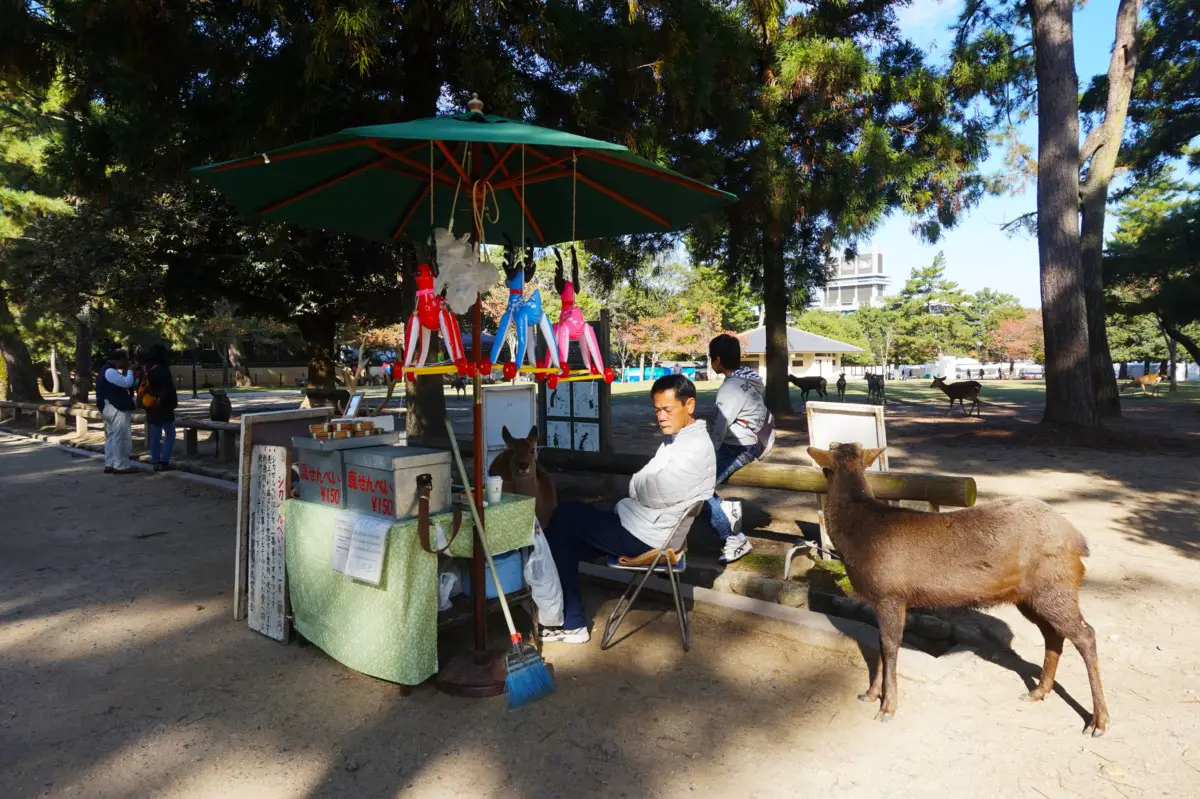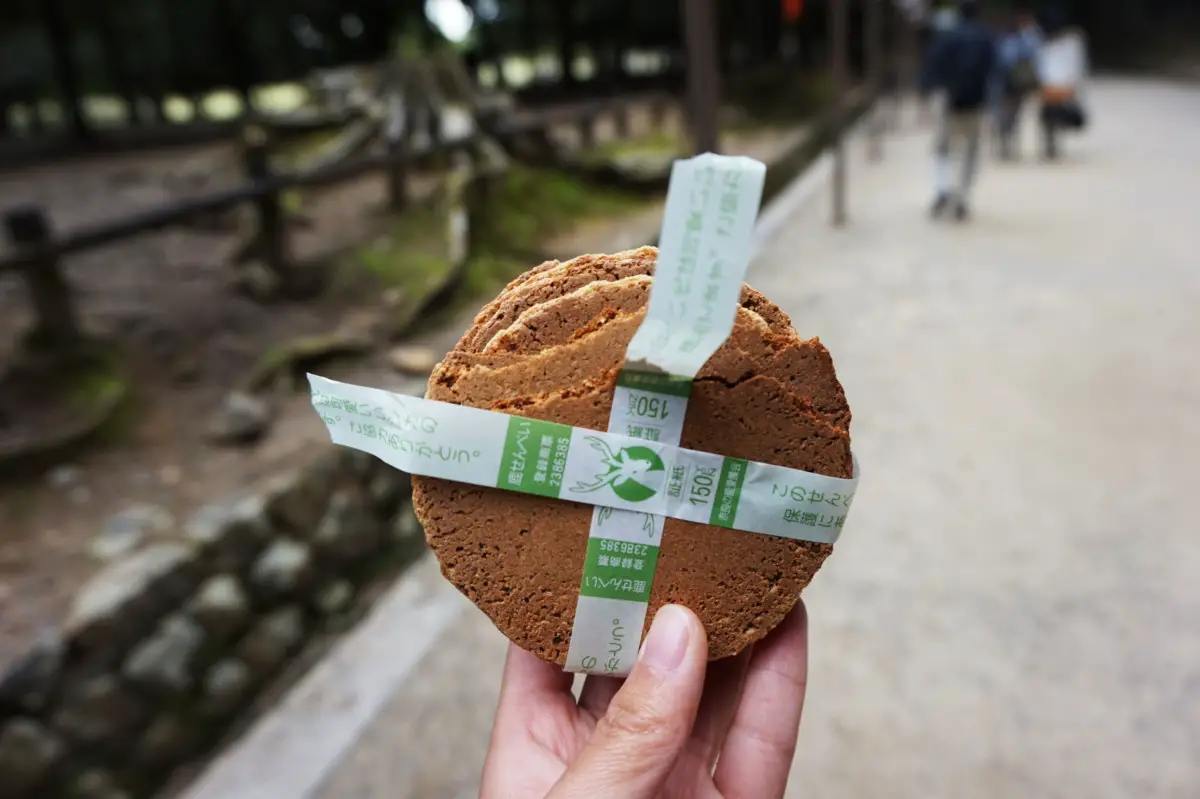 Fortunately for the Nara deer, they are bless with such cuteness that tourists still flocks to feed them in the hope of getting a selfie/photo together. And I am no exception. Let me share with you my wisdom in how best to get that Instagram or Facebook photo that will give you likes.
It's better if you have someone else to help you – trust me, getting a selfie is hard
Don't wear your best clothes – They have a tendency to try to bite everything.
Hide your maps – Deer eats paper too (see below my poor map)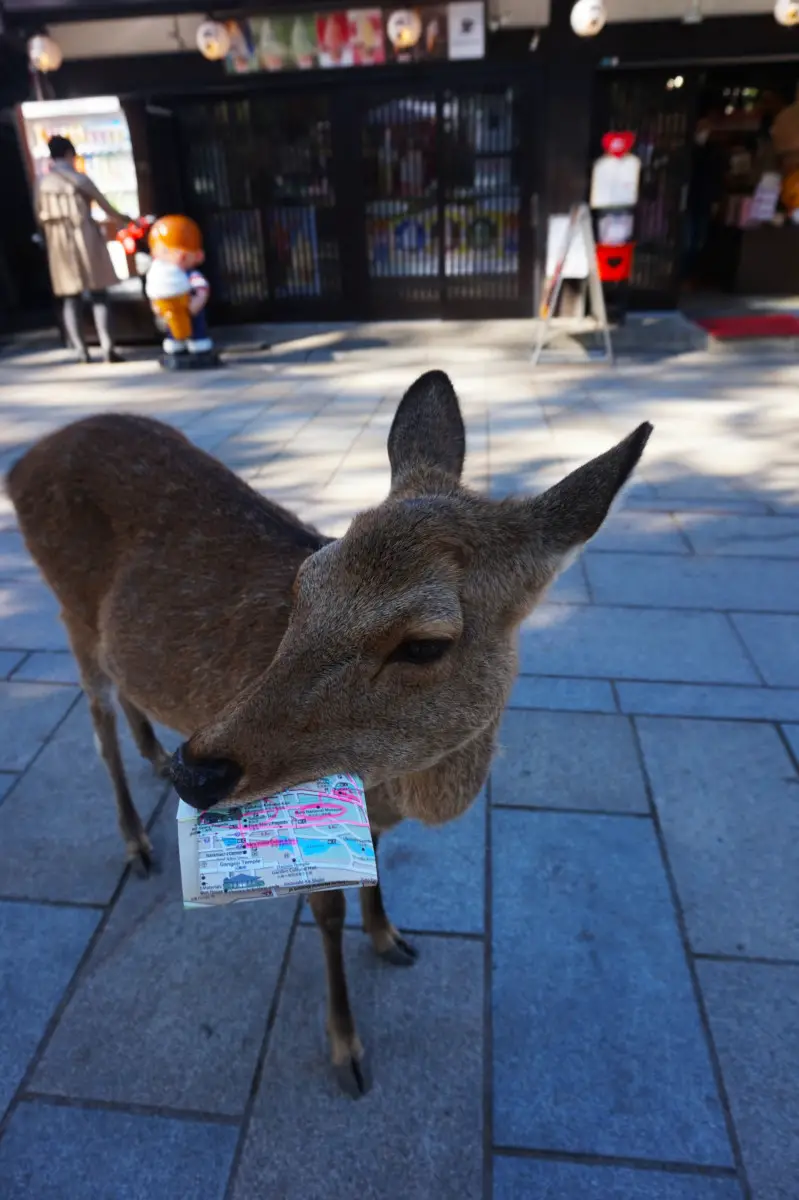 And don't forget to smile!