Shanghai Itinerary 5 days for first time visitors
Shanghai is one of the biggest cities in China and famed for its French architecture and cosmopolitan status. While it is easy to cover the major sights in one day if you really try, it would be a shame not to give Shanghai a proper chance. To be fair, it took me quite a while to put together a good itinerary because the city is big and full of cool things to do!
Note: Check here for a food and restaurants guide in Shanghai with more detail on the places I had eaten at.
Shanghai's airports
Pudong Airport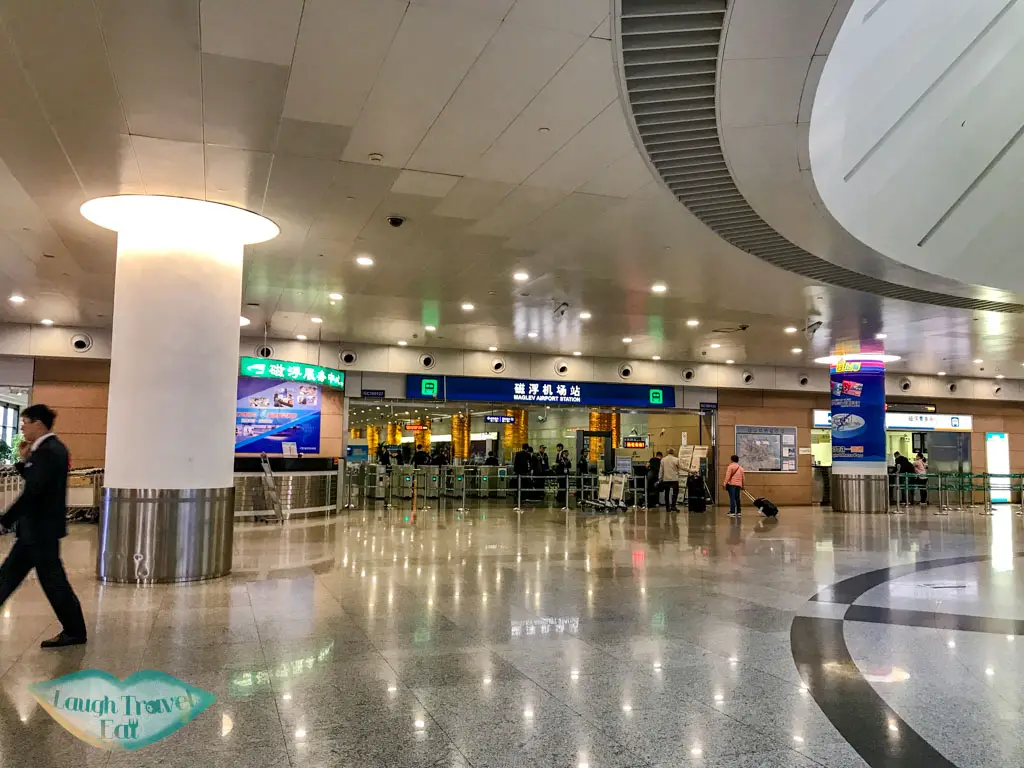 The bigger but further airport, the fastest way to get from the airport to the city is via Maglev trains. It operates between Longyang Road Station and the airport and departs every 15-20 minutes.
You can purchase the tickets online to save some time and save some RMB – and I highly recommend you, on landing, to check the timetable beforehand. Longyang Road is connected to Line 2, 7, and 16 on the Metro line – and you can find a map here.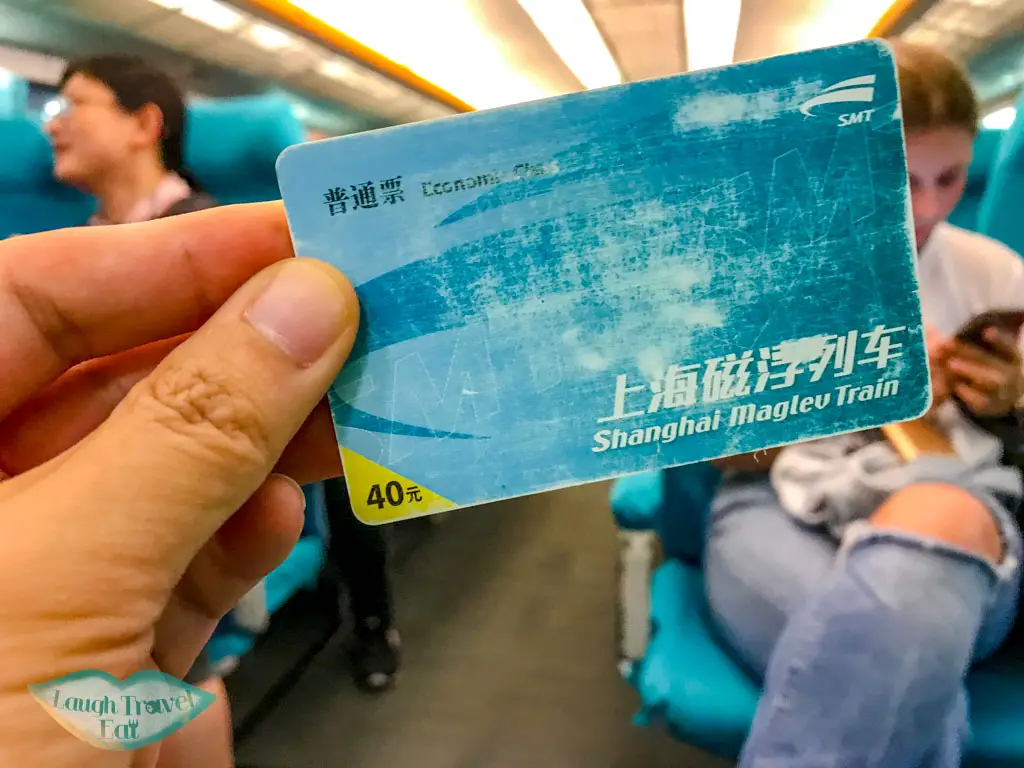 Alternatively, you can also take the metro directly from the airport into the city. But the queue to get in is long (since all metro stations require security bag checks) and it'd be harder to get a seat.
Also, if you are a group and or have big luggage, it might be better to arrange private transfer since the total time can take up to an hour and a half to reach the city center
Hongqiao Airport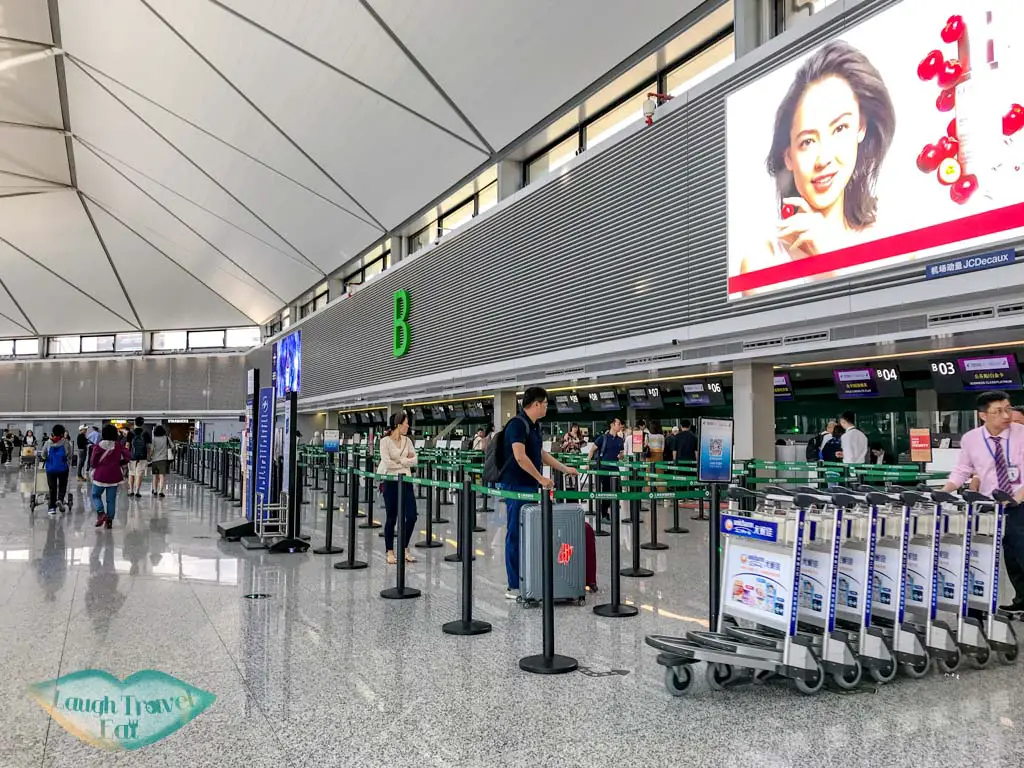 Much closer to the city, Hongqiao can be reached via the metro line 10. There are different stops for the two terminals, so be sure you know which one to go to beforehand. It's a 5 minutes' walk from the metro station to the airport, which is a lot smaller than Pudong so easy to get around.
Sim card for Shanghai
It's much easier to order a WiFi device or Sim Card before reaching Shanghai as you are likely require to register to purchase a sim card with your full details if you do it on the ground.
If you are arriving and leaving from Pudong Airport, consider getting a WiFi device with unlimited 4G data and can connect up to 5 devices!
VPN for China
It's essential to get a VPN in China if you need to access Google, Gmail, Facebook, Instagram, Youtube – basically, all your usual hangouts. There are many free ones on the market but they aren't very good. Most people use ExpressVPN, which costs around 12.75 USD for a month but can get you watching Netflix and using everything at top speed.
For more tips on traveling in China, check out my post here.
Getting around Shanghai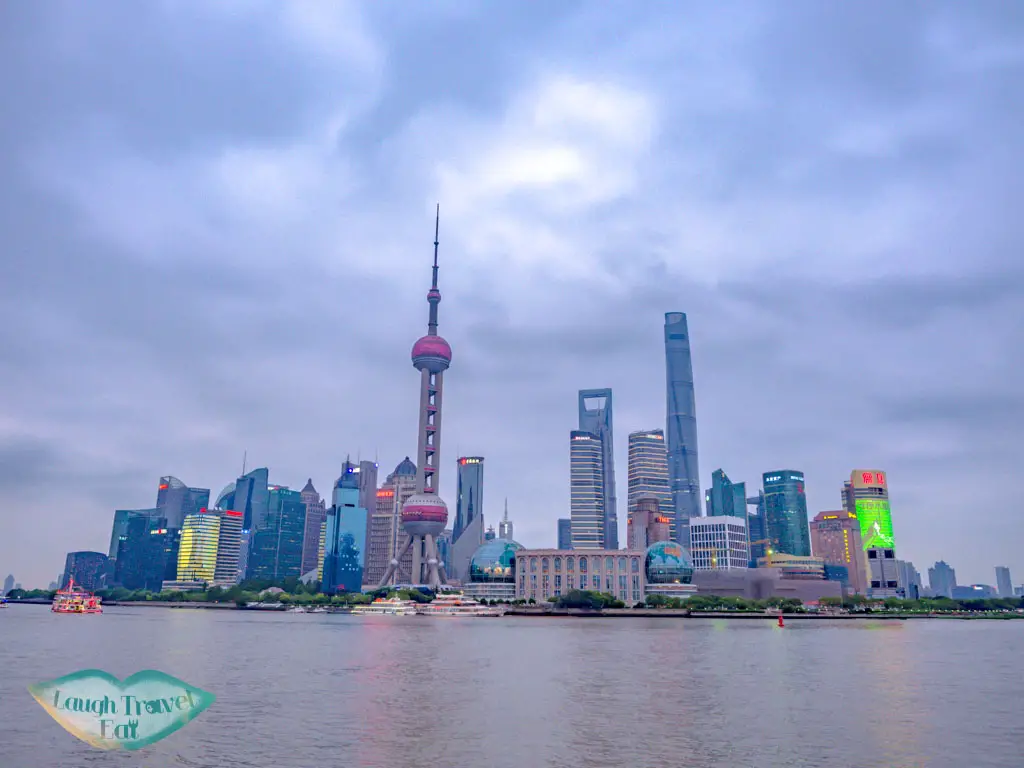 Shanghai is a best city and while some sights are within walking distance, you'll need to use public transport or taxi to get around. In addition, google map isn't very accurate or doesn't load so it's best to download another map. If you know Chinese, I recommend 高德地圖 as it let you save locations (unlike Baidu). Otherwise, try to get offline map eg OsmAnd or Maps.me.
Tip: download a PDF of the Shanghai Metro map and get a paper map from your hotel
Shanghai Metro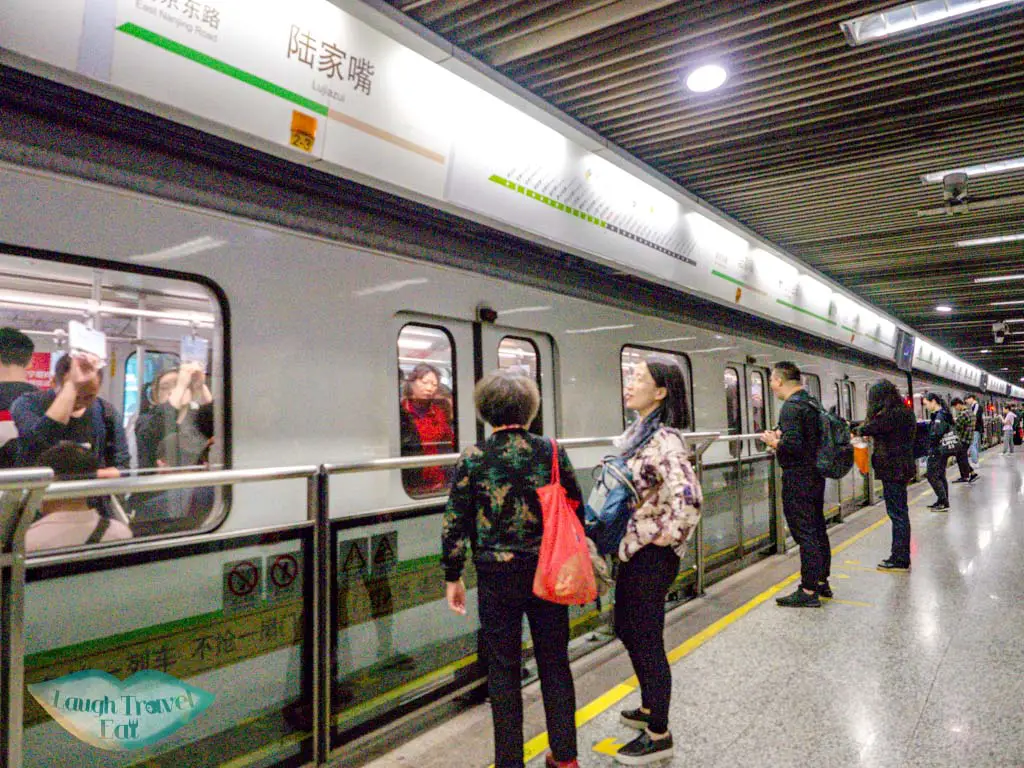 The metro in Shanghai is fairly easy to use. If you are staying more than one day, it would save a lot of time to get a metro pass. You can get it at the metro station at the airport or any station. Simply go to the counter and asks for a metro pass.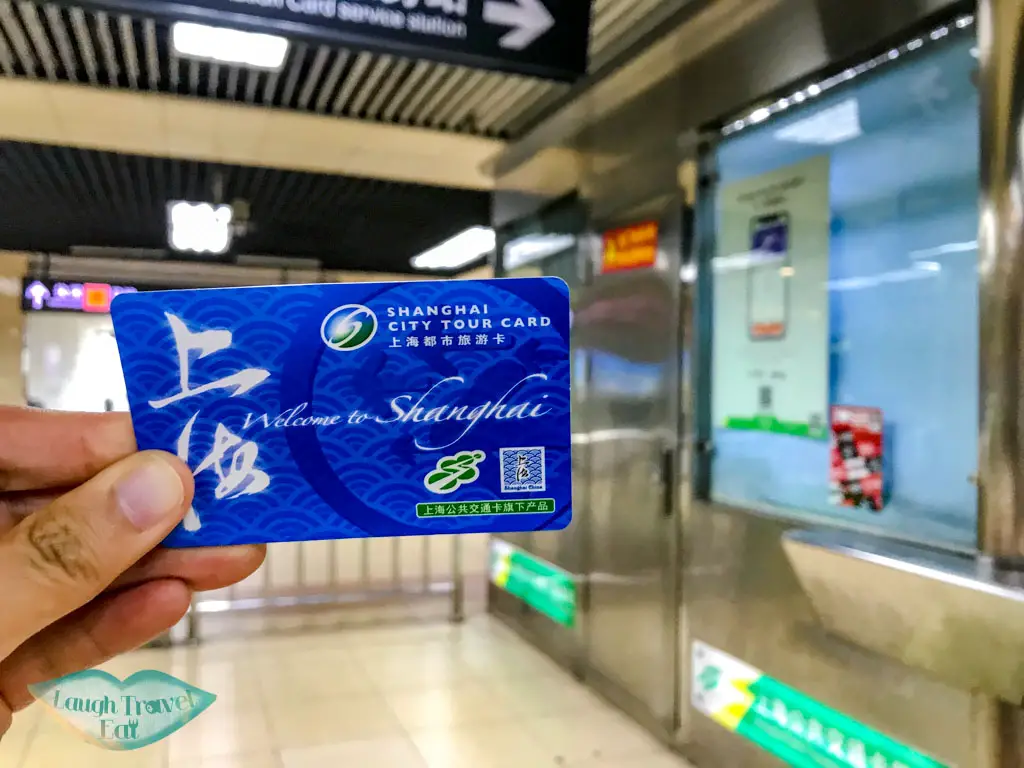 It costs 20 RMB for the card itself and you can top up as you like. The 20 RMB is refundable when you return it at the station.
An average journey costs between 6-4 RMB in the city center and its useful to have a map handy.
Buses in Shanghai
The bus link in Shanghai is pretty good, and most have English announcements as well. They charge a flat fare between 1-3 rmb depending on how far the line runs.
During non rush hours, it can be a faster point to point transport method. Again, I used the Chinese Map to help me navigate, so if you are unsure it's best to take a taxi or metro.
Taxi in Shanghai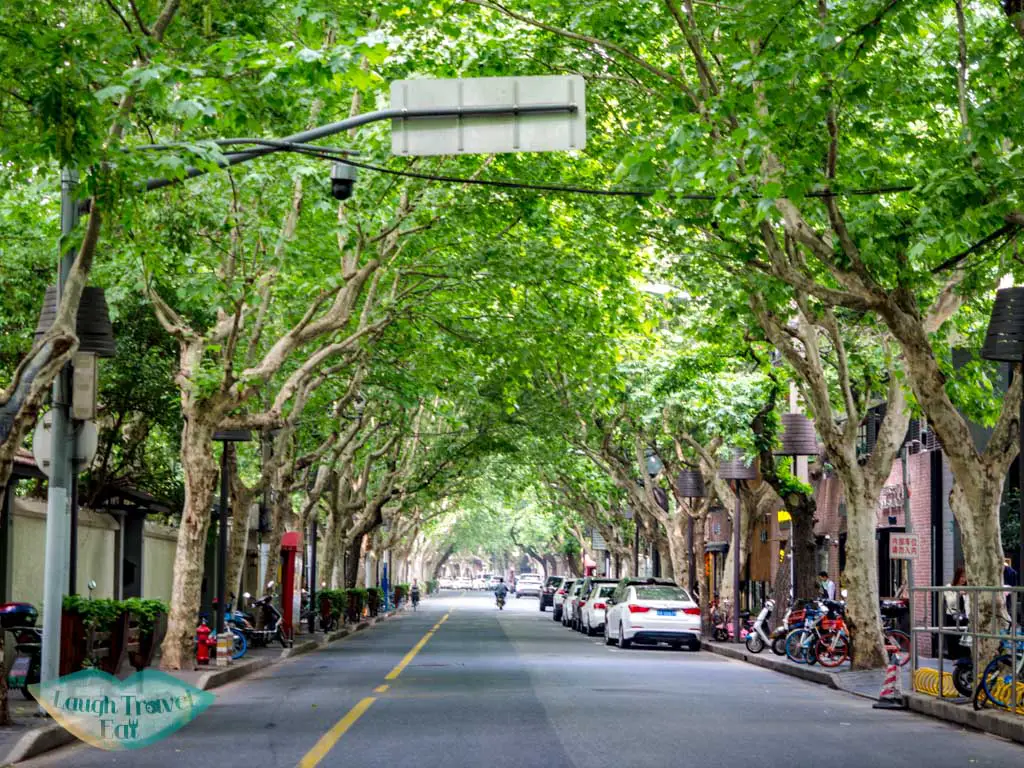 Have your hotel or destination address in Chinese is immensely helpful. DO keep a card or a written version of it with you and insist that the driver turns on the meter. If possible, using a taxi app would be easier and can likely be done by asking your hotel staff.
Cycling in Shanghai
It is difficult to register for the sharebike system in China without a China mobile number.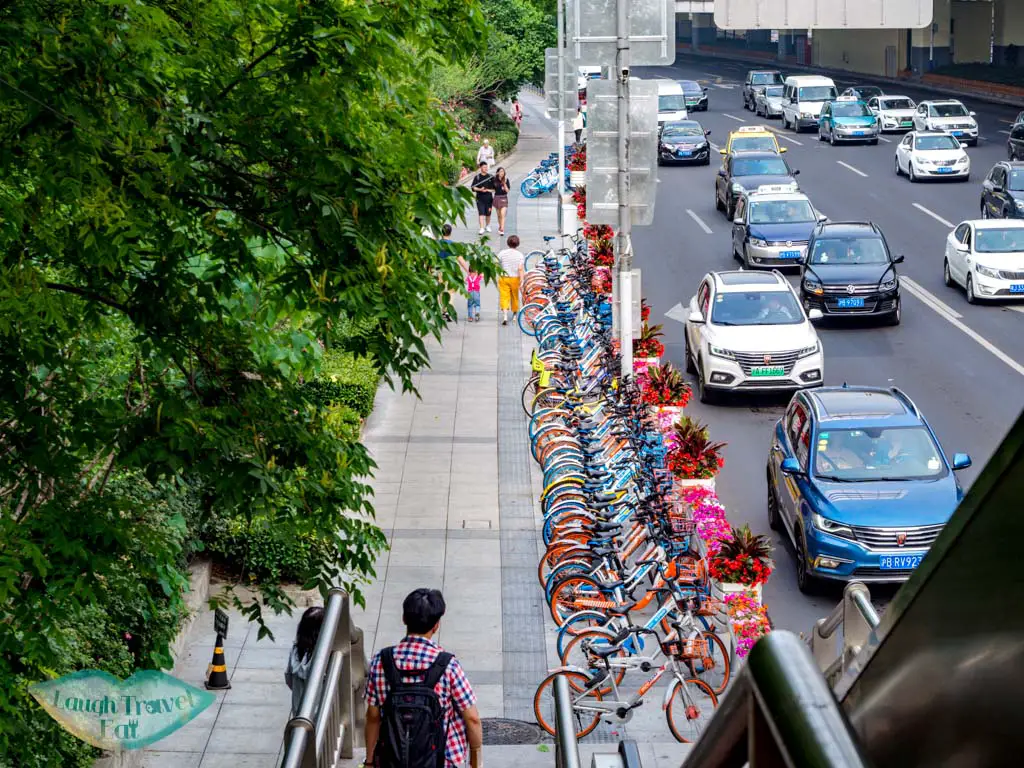 However, I can use my Hong Long ofo Account but it charges me more – 3 rmb per 15 minutes – which is comparable to a metro trip that lasts half an hour.
Shanghai itinerary 5 days
Day 1 Pudong Riverside and Yu Garden
Binjiang Avenue 濱江大道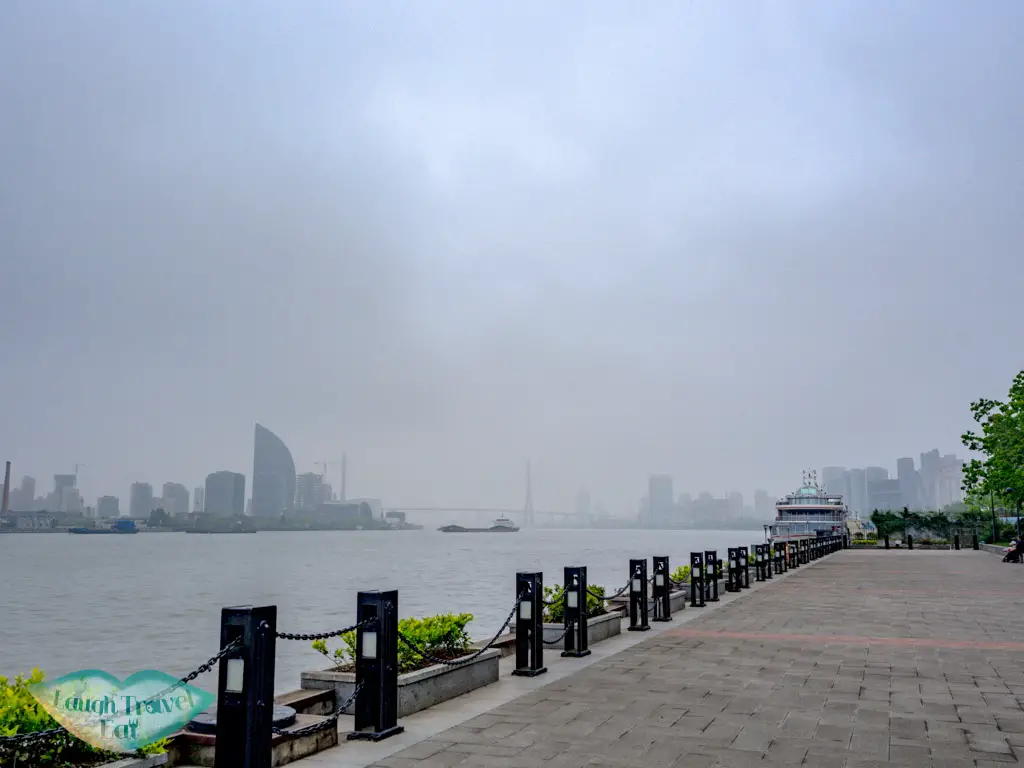 The eastern promenade in Pudong area near Lujiazui, this section is completed with jogging and cycling trails at 2.5km long. I ended up starting my trip here just because my Airbnb was nearby, and was pleasantly surprised to find it a great walk and lacks the usual crowd, although it'd be more time efficient if I cycled!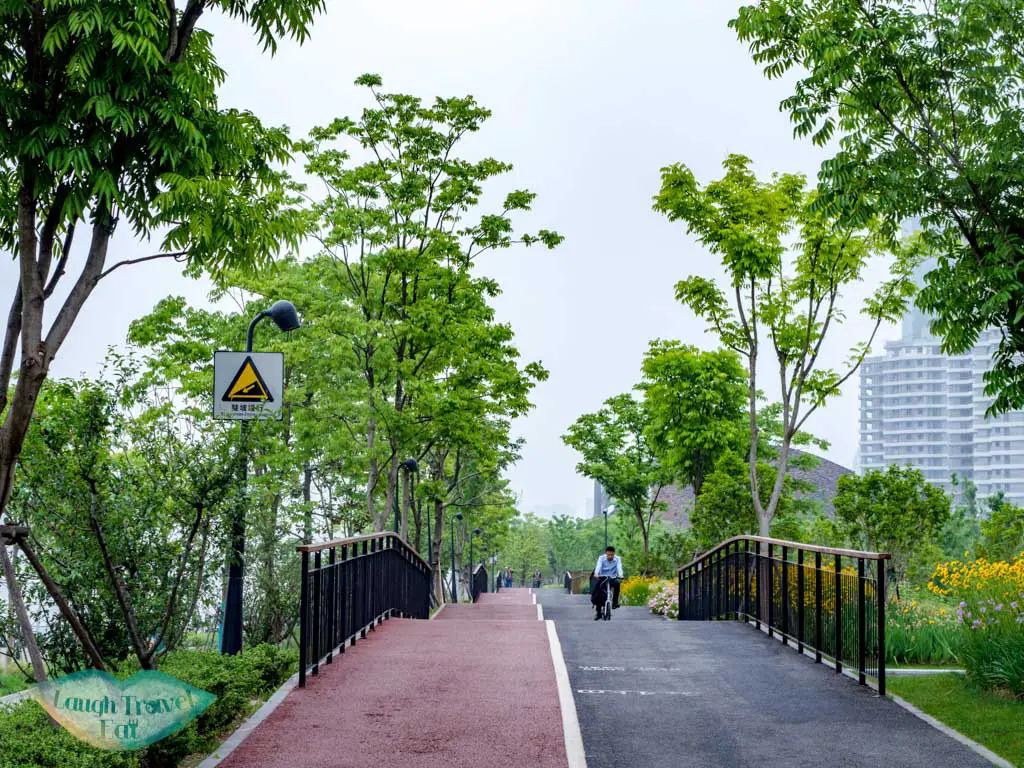 The western edge has a beautiful view of the Bund and the Oriental Pearl tower. Here are some of the top sights to look out for, too:
船廠1862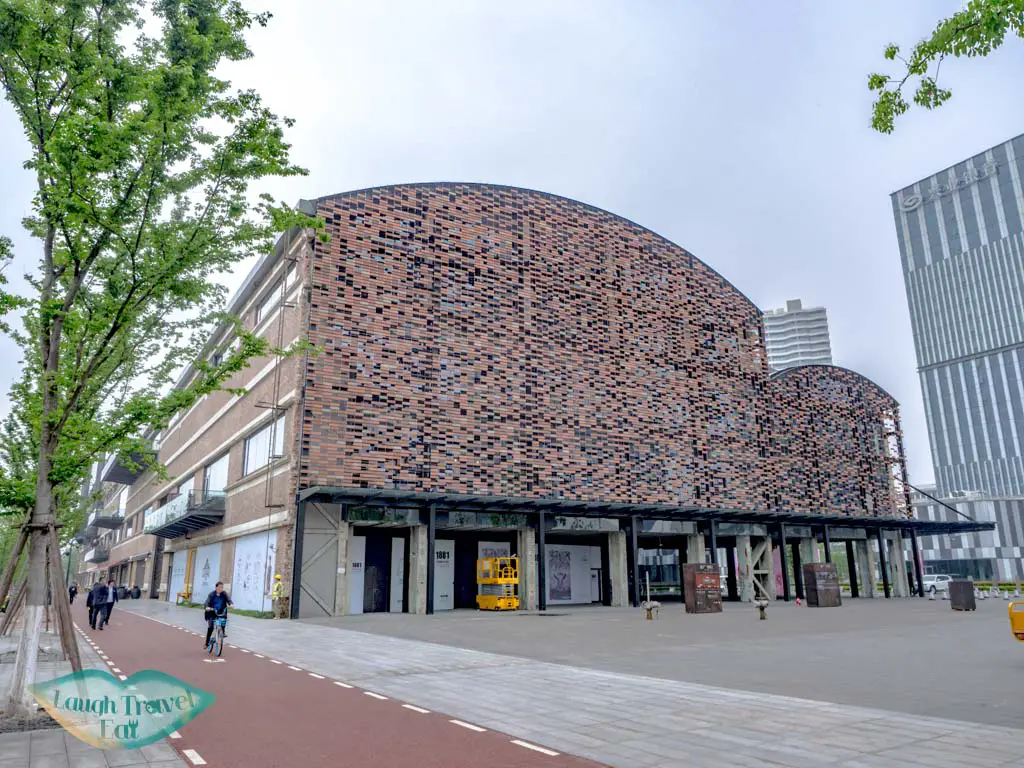 A former shipyard that was built in 1862 by a British company, a relic of one of the many Shanghai's shipyards that had all been demolished in 2005 except one. It is now a mall and theatre, with many promenade-side restaurants. They did a good job of preserving the industrial edge of the shipyard and making it a modern mall.
Oriental Pearl Tower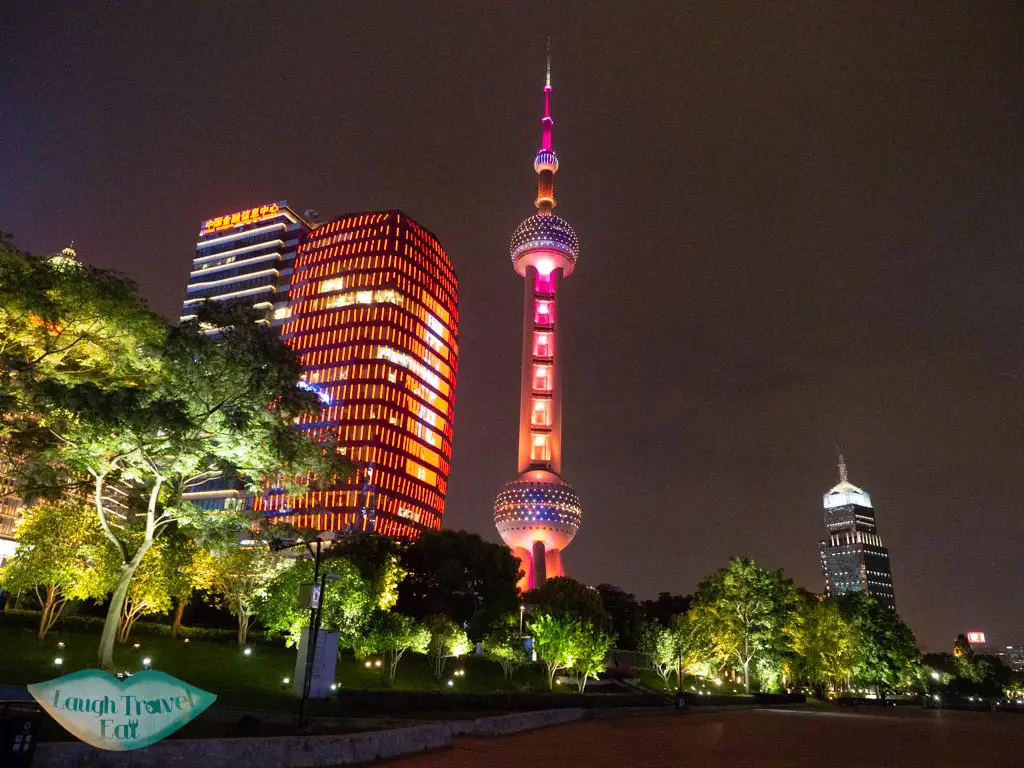 From the riverside there are plenty of points where you can see the Oriental Pearl Tower clearly and get a good shot without anyone in sight! You can also go up its observation tower, although since the weather was abysmal during my visit so I didn't go up. But you can pre-purchase ticket online for a discount and skip the ticket queue.
If you are planning to do more sightseeing in Shanghai, you can also consider the Shanghai Attraction Pass that includes entry to the Oriental Pearl Tower along with a few other perks at a discounted rate.
Lujiazui
The financial hub of Shanghai, it is the equivalent of Wanchai/Central in Hong Kong and Canary Wharf in London. Fun fact: a lot of the buildings share the same names to those in Hong Kong and major cities such as IFC (International Finance Center).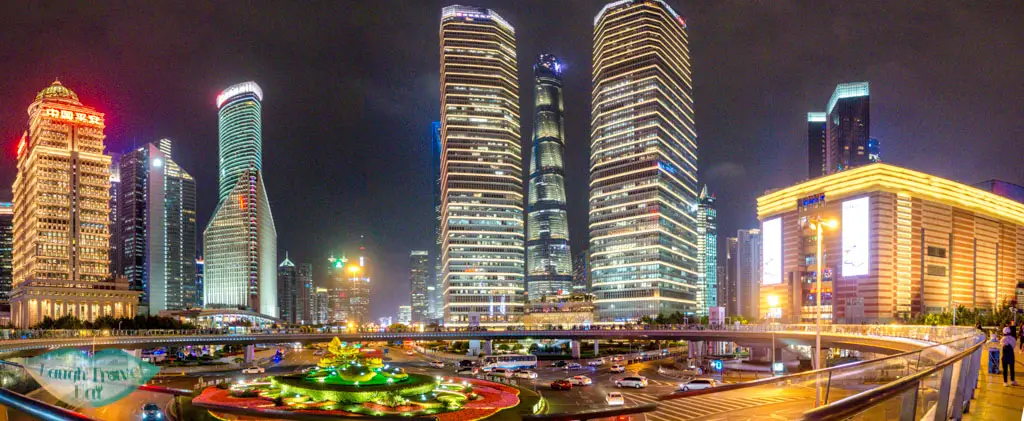 The coolest part, in my opinion, is the circular pedestrian walkway that straddles the giant roundabout beneath. You can get a great view of the Oriental Pearl Tower here, though it's much harder to fit it in the frame of your camera.
正大廣場 Super Brand Mall lunch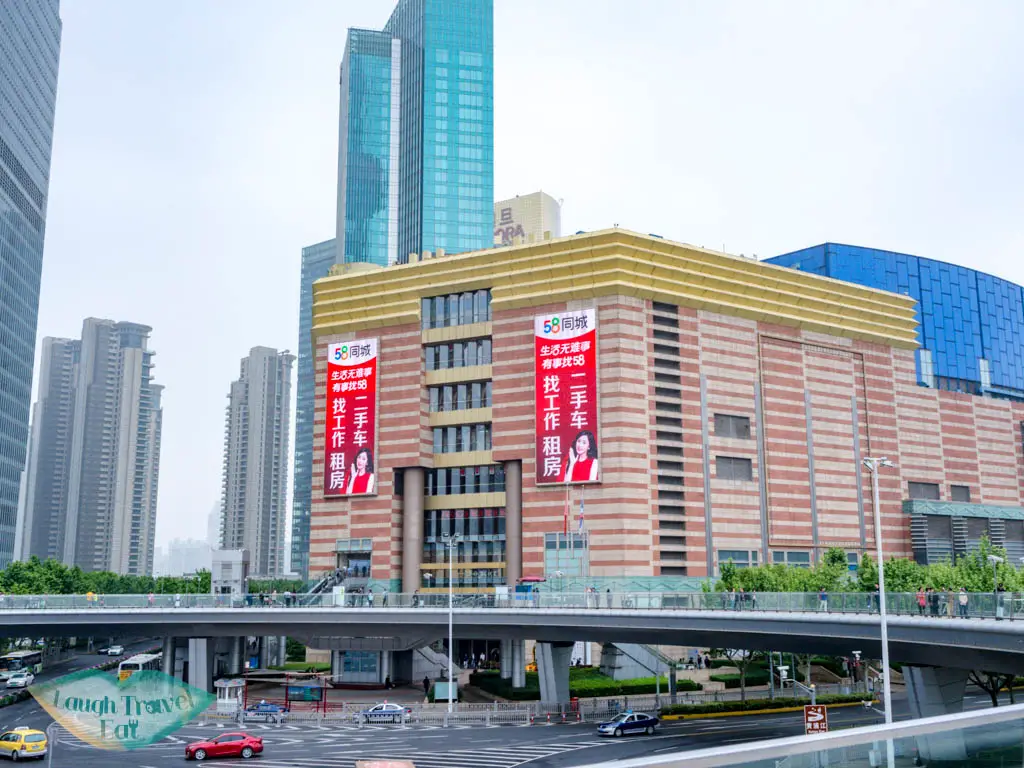 A big mall by the ring pedestrian road at Lujiazui, it is home to many restaurants and some even offers a view of the Bund. I ate at a chain store – 南小館 the Dining Room – that serves Shanghainese food with modern seatings and a view of the Bund. It's not the best food in the world but it was a nice place to sit. Alternatively, there are many other choices inside such as a coconut chicken hot pot one shop down.
Fuyumen Market 福佑門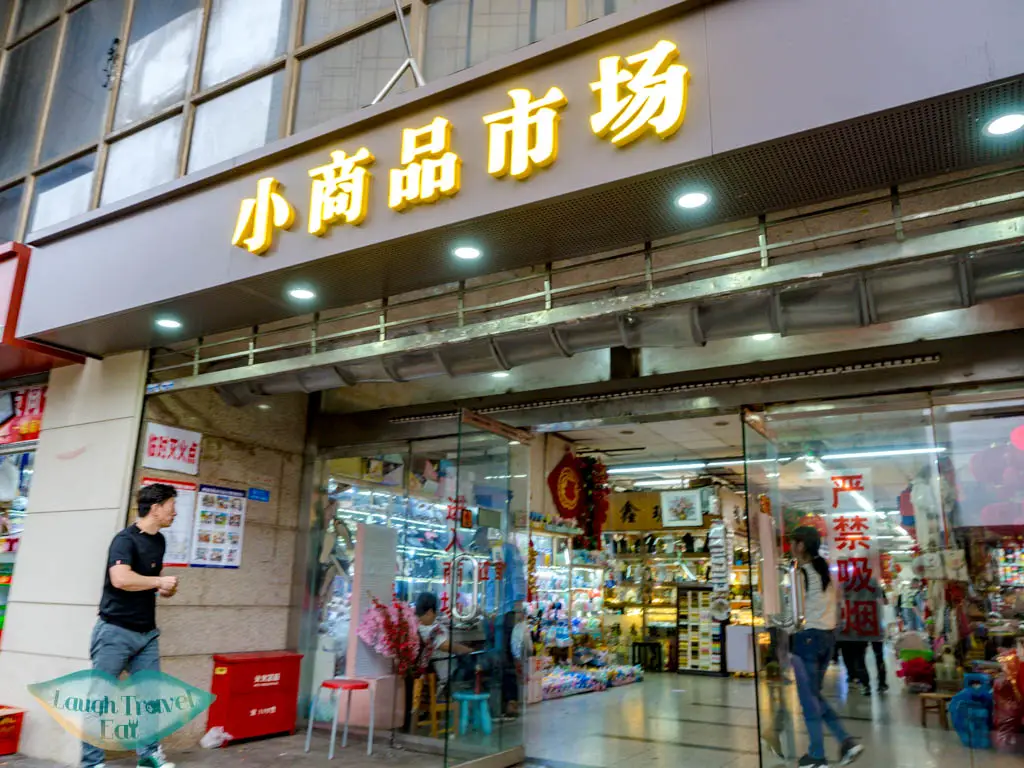 Get on the metro at Lujiazui then change at East Nanjing Road to Yu Garden. Fuymen Market Market sells a lot of trinkets such as sunglasses, bags, socks etc and is right by the metro station.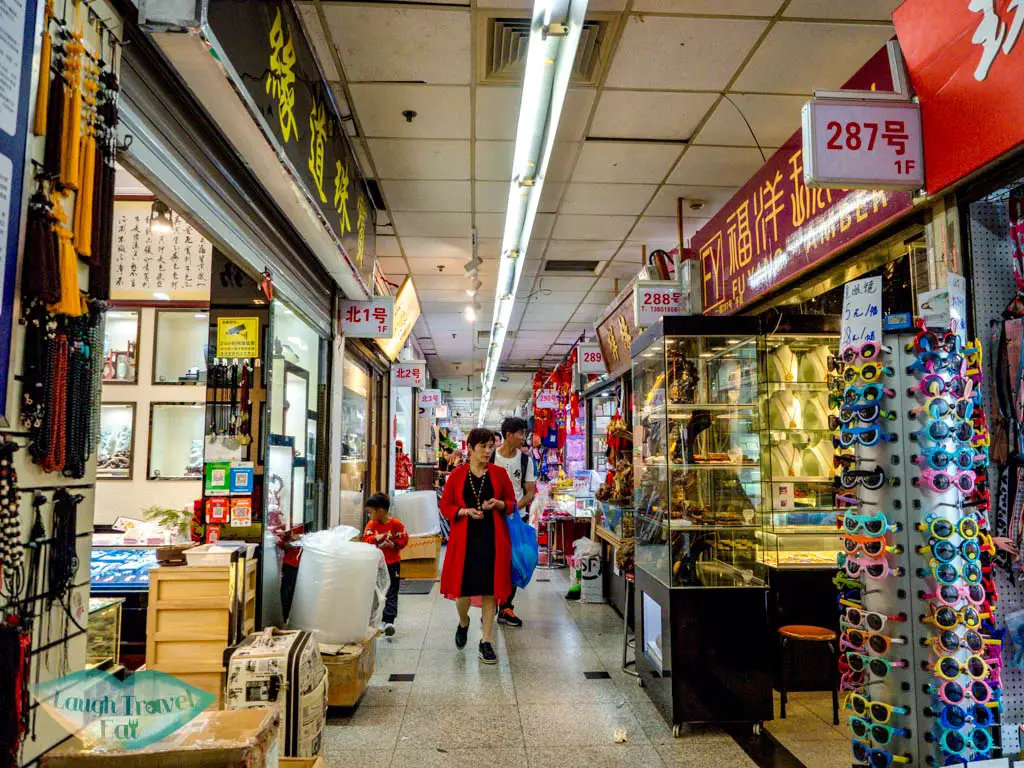 It's worth a snoop if you like browsing, don't forget to haggle when you buy, particularly if the price is not listed.
Yuyuan Tourist Mart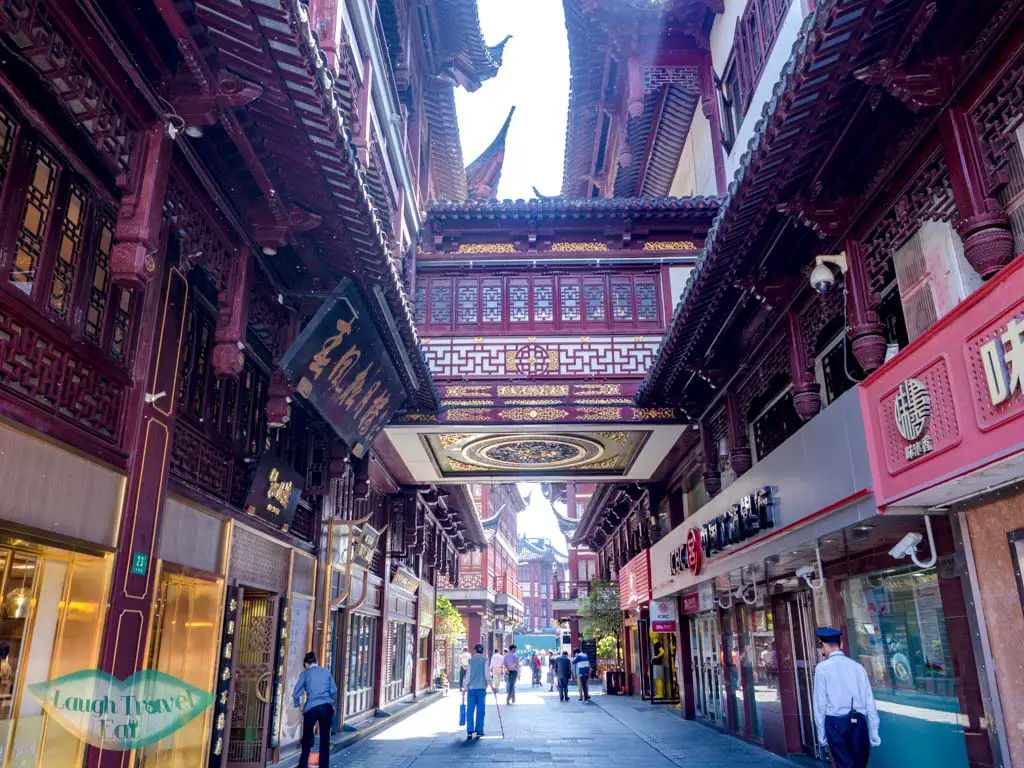 Arguably one of the must-sees in Shanghai, Yuyuan Tourist Mart is often just refer to as Yu Garden as well, but that is technically only the inner garden. The area was once a Ming Dynasty Garden built by an aristocrat at the time. However, the family eventually lost their fortune and the garden was pass around and neglected until 1760 when it was reopened as the Western Garden by wealthy locals. But that also didn't last long with the Opium War and Japanese Occupation.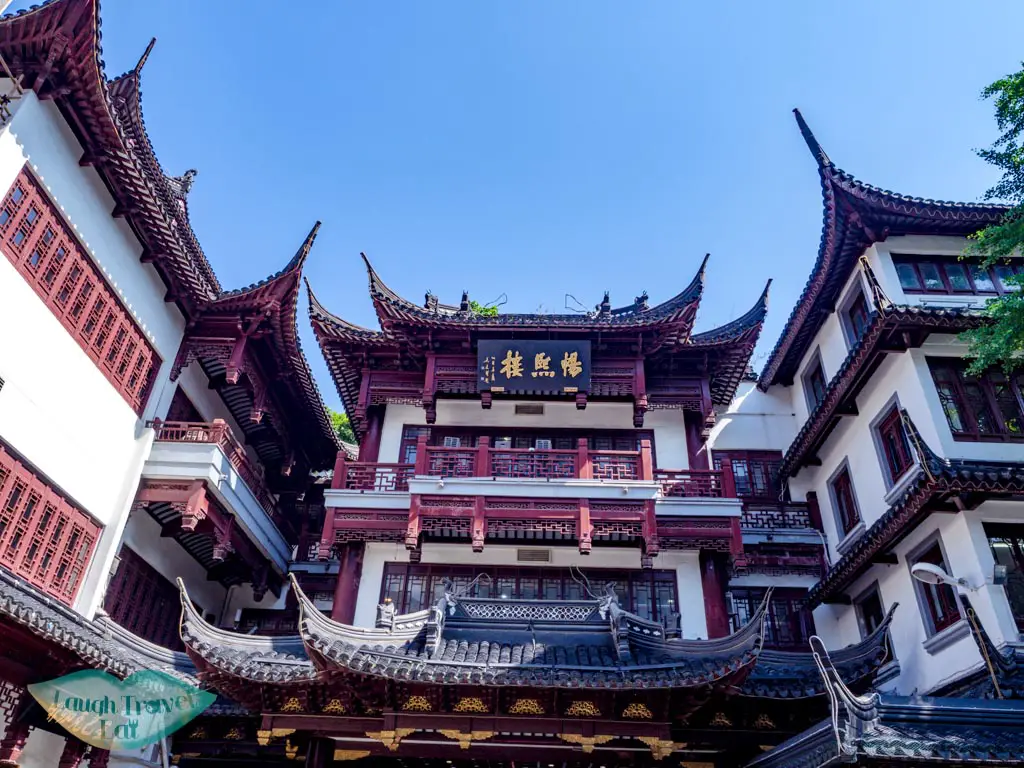 The area was home to some tea houses and restaurants for a while but was once again abandoned during the liberation before it was finally rebuilt. It is most recognisable by the distinctive architecture of the curved roofs and wood on white. This area is free to enter and fairly commercialised, with shops and restaurants vying for your attention. In the center is the famous 'Nine Curve Bridge'.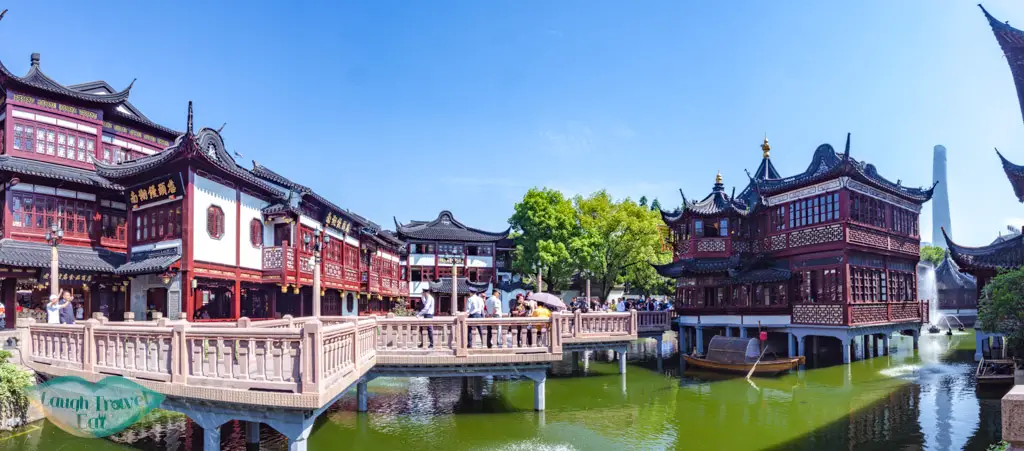 On the bright side, there are plenty of food store around so you definitely won't be leaving hungry.
Yu Garden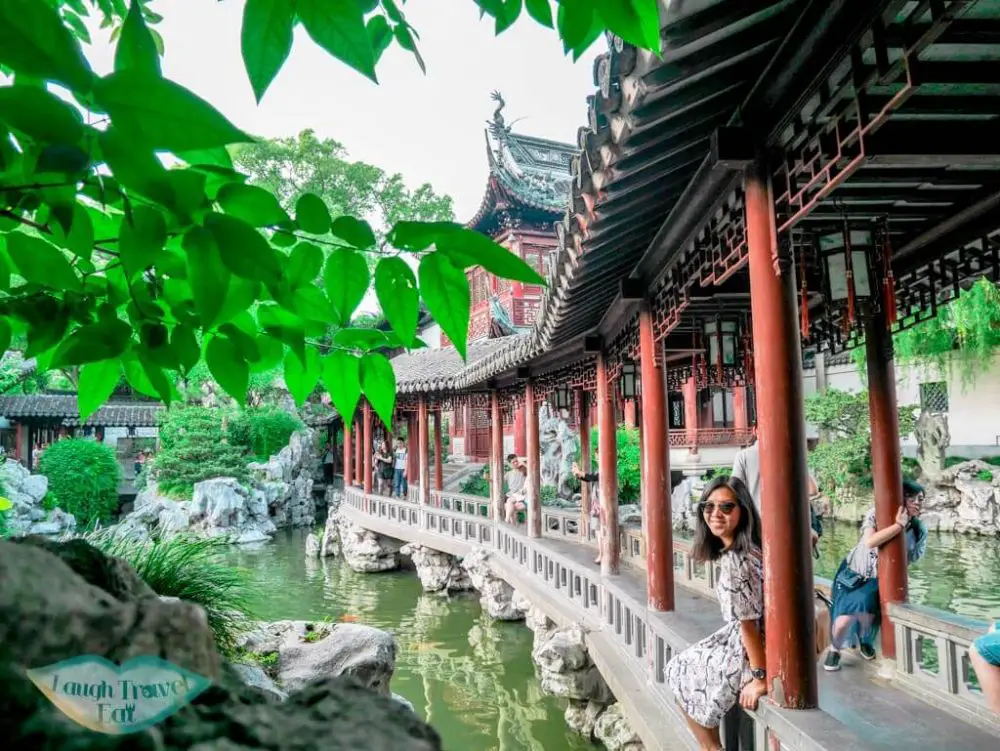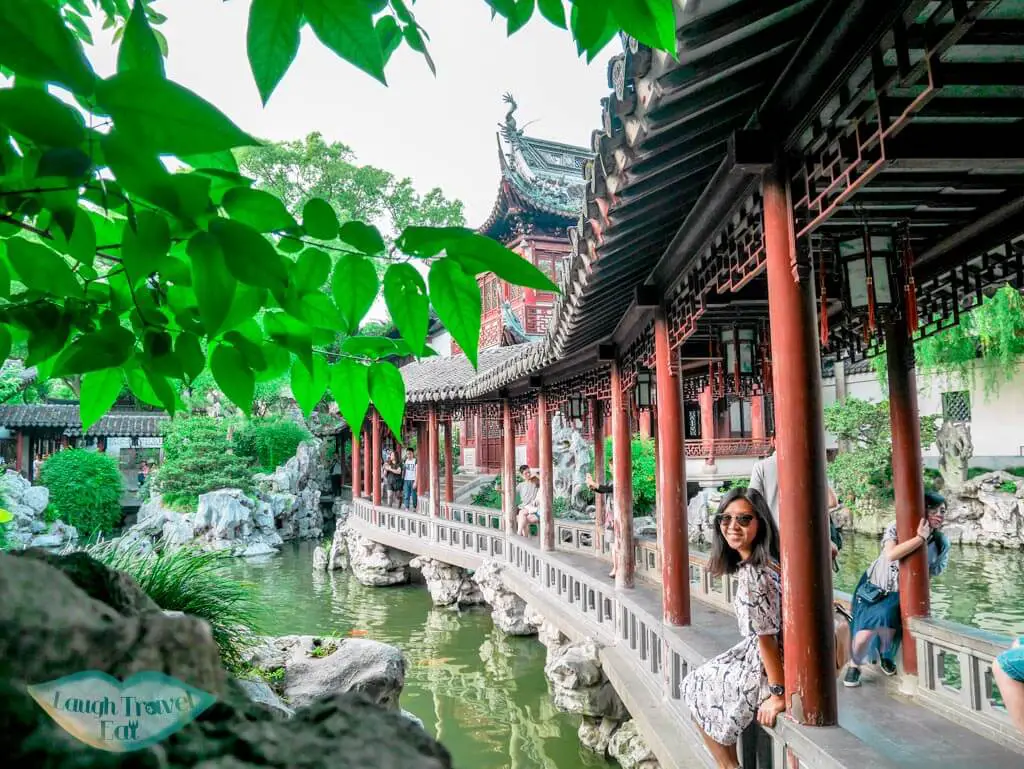 The current Yu Garden we see is a reconstruction done in the 50s. To visit the inner gardens will cost you 40 RMB and you can also get online here. Since there's an admission fee, the inner garden is quieter with the quintessential ponds, pavilions, bridges, and greenery. If you are free and don't mind paying, I think it's a nice walk and look around!
Opening times: 9:00 – 16:45, last entry 16:00
City God Temple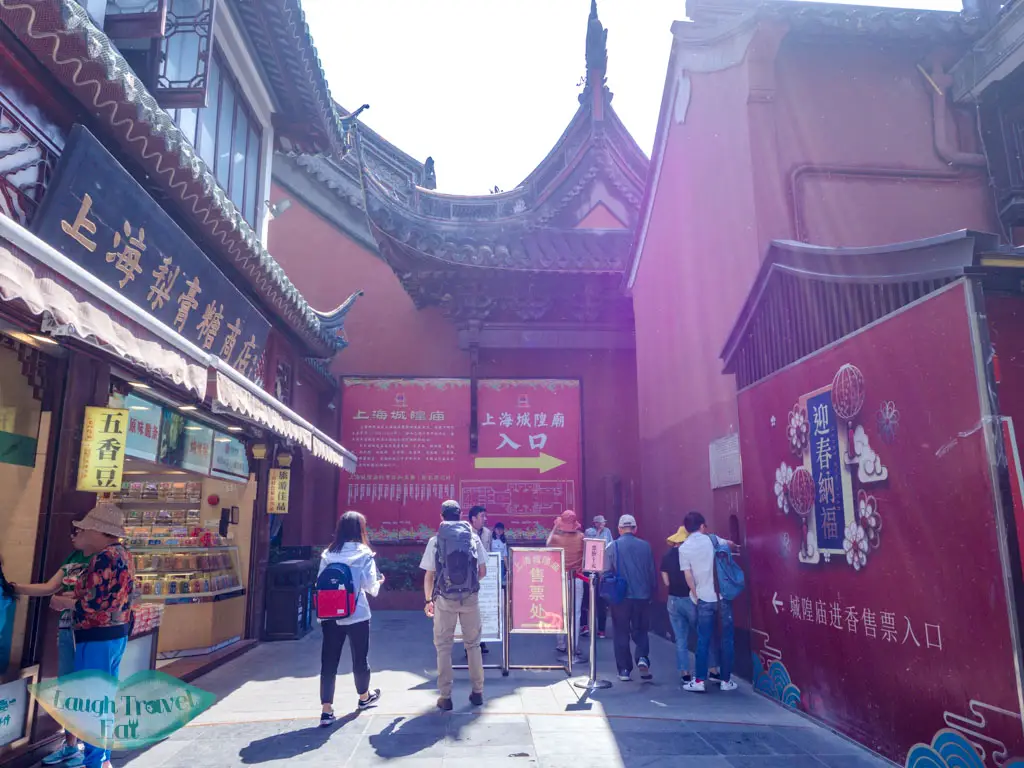 The City God Temple is a Taoist shrine that was built in 1403 in the Ming Dynasty. City God, as his name suggests, is a personification and representation of the city and therefore an important part of people's live.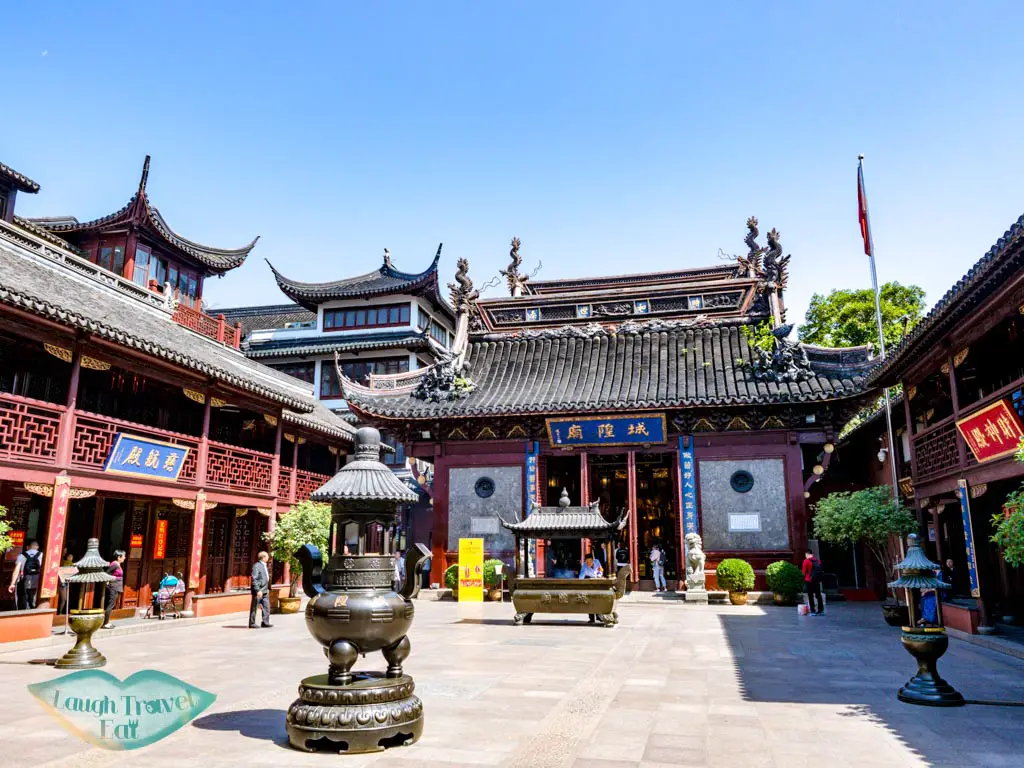 The temple was expanded numerous times in history, however, the wars had all but destroyed it and the current temple we see was rebuilt in 1926. Similar to many Taoist temple, it also houses other deities inside such as the Chinese Cupid, Tin Hau, and the Money God.
The temple isn't very big at all, so unless you are particularly interested or curious, the other temples such as Jing'an and Longhua are more worth visiting.
Admission fee: 10 RMB
Opening times: 8:30 – 16:30
Depending on the time and how tired you are, I'd say go straight to the Bund and admire the view. If you are quick, here is an extra stop:
The Bund Finance Center
A distinctive bronze building that looks like a giant organ, the Bund Finance Center is a multi-purpose building that also houses exhibitions. The pipes are meant to resemble not only stage curtains, but a harp and a crown, though I thought it looks more like an organ. The most interesting fact of all is that the pipes, which consists of three layers, can rotate around!
The Bund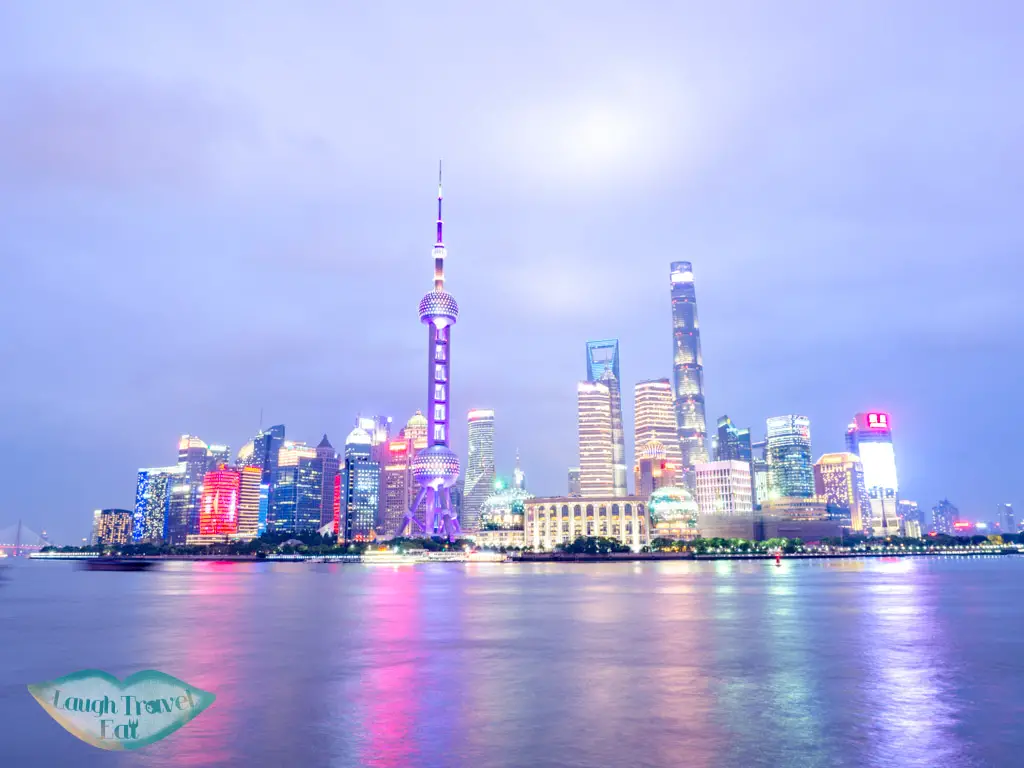 The attraction that needs no introduction, the Bund is the most iconic place in Shanghai and a testimony to its turbulent and multi-ethnic past. These beautiful French buildings are a relics of the western banks and enterprises that had flourished in the city after the Nanjing Treaty was signed following the First Opium War.
The French, along with other western countries, had divided up the city and set base there along the Huangpu River. The French Concession was the biggest of all, taking up prime real estate by the river for trade and settlement. Nowadays, it's a lengthy promenade that overlooks the new financial hub Lujiazui and also offer a good view of these buildings.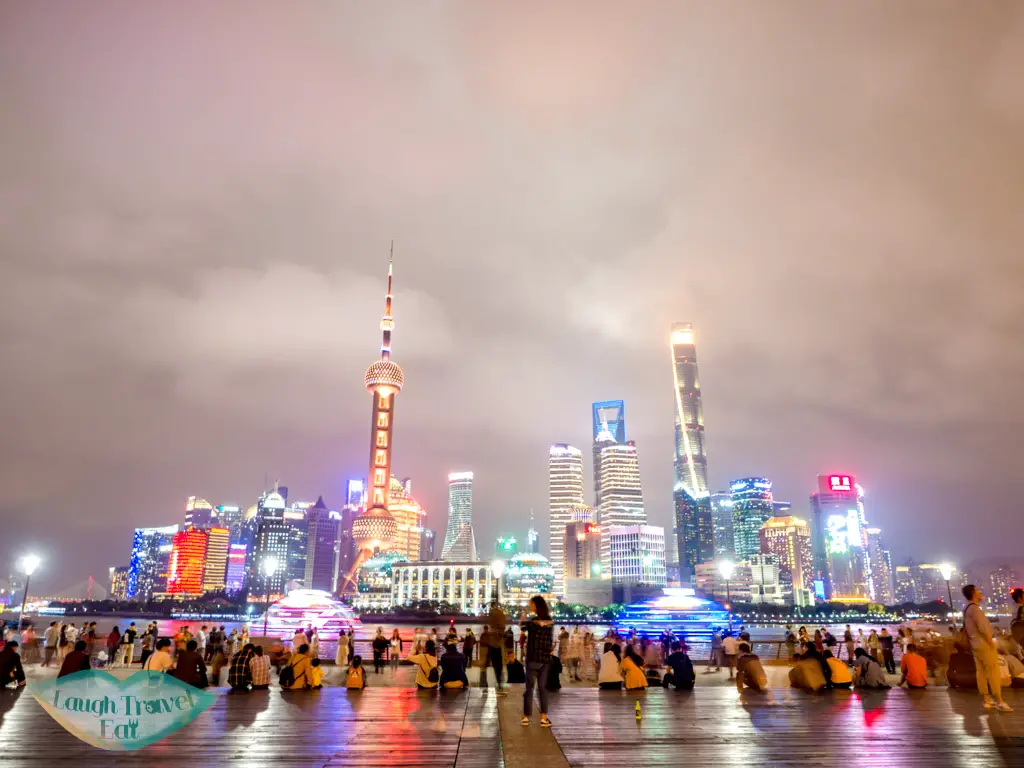 It is pretty busy no matter which day of the week you visit, especially during sunset time.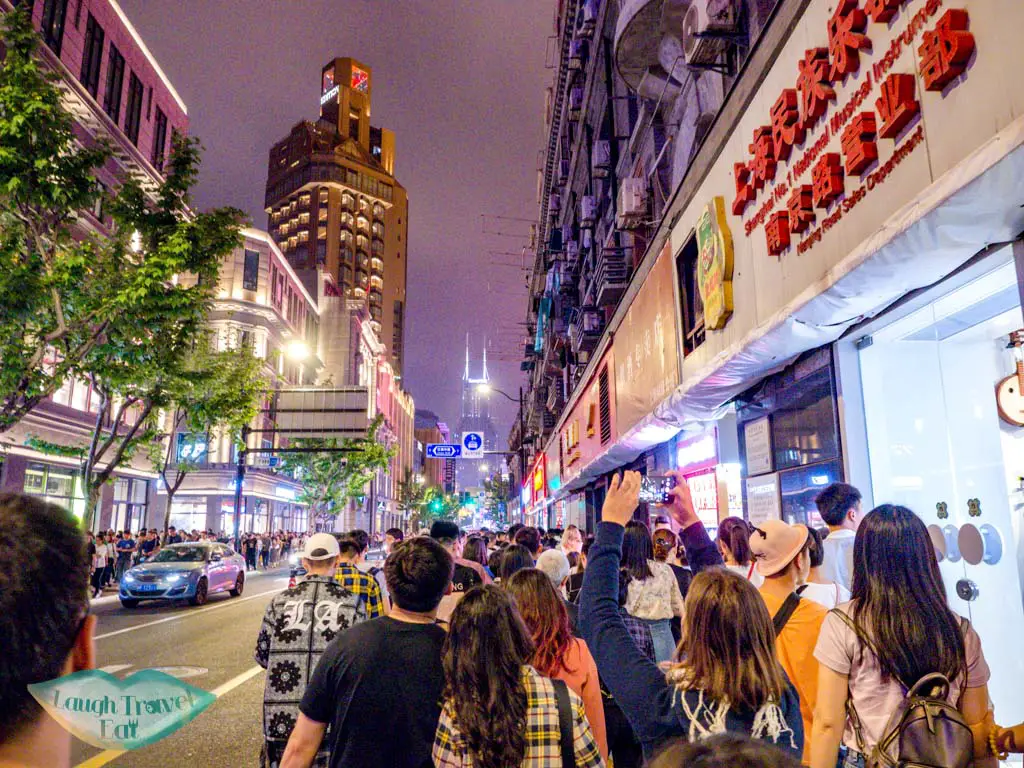 The nearest station is the East Nanjing Pedestrian Street and the walk to and from is almost always jam packed.
Nanjing Pedestrian Street
An 19th century road that was once called Park Lane, the Nanjing Road East is for the most part a pedestrian street now. It is THE high street of Shanghai teeming with department stores, high end malls, and anything in between. The pedestrian street is one block from the Bund and goes all the way to People's Square, with a spacious width of 28m.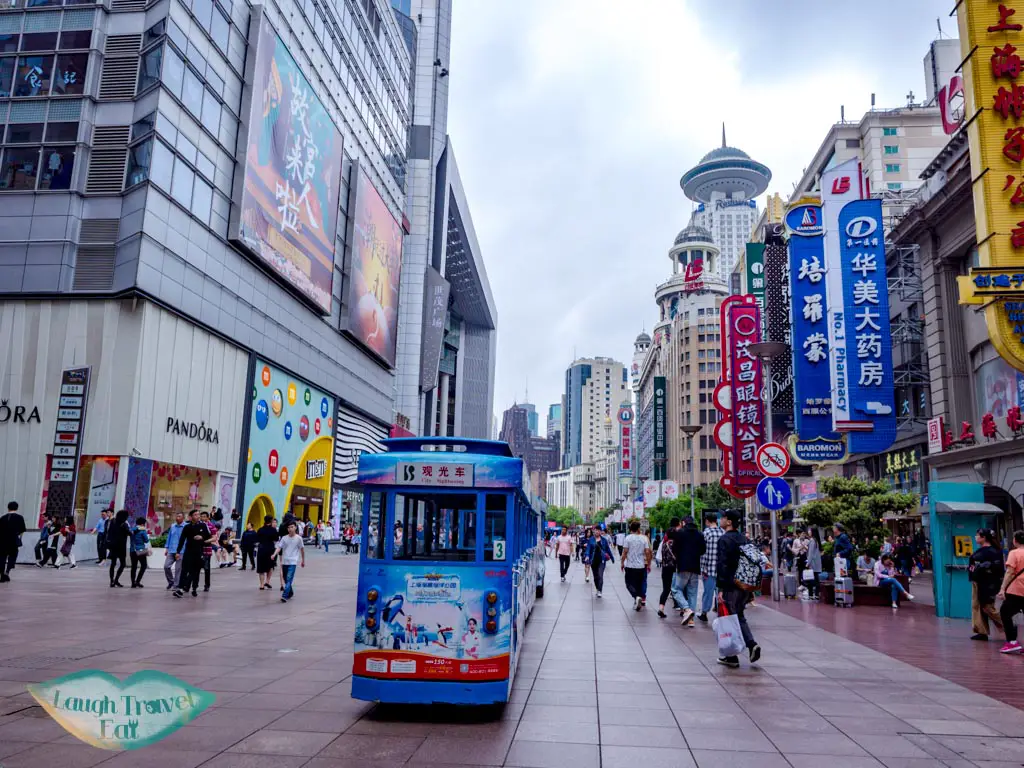 The wide lane is adorned by trees and there's even a little train can take you from one end to the other for 5 RMB! The best part is that the shops and restaurants aren't all high end, you can find plenty of affordable shops and eateries among the branded names.
ZhouLi LaoYa FenSiTang (Qi Pu Road) 妯娌老鴨粉絲湯
I ended up eating at this restaurant in one of the streets between the Bund and Nanjing Road. They serve up very affordable though more adventurous noodles as well as soup dumplings. Their signature dish is the duck blood and meat noodles and even with soup dumplings only cost me 33 RMB!
Address: 中國上海市虹口區武昌路579號
Opening times: 9:00 – 23:00
Day 2 Museums and Tianzifang
Shanghai Museum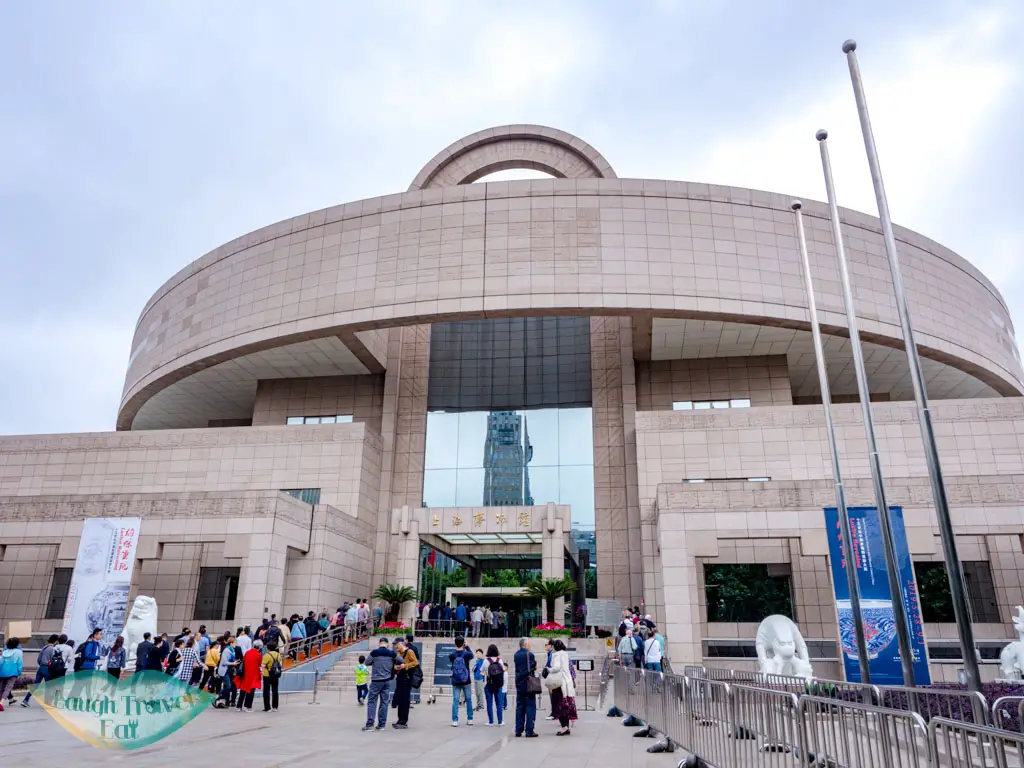 With free admission, there's really no reason why one wouldn't pay a visit to the Shanghai Museum. It highlights the main cultural gems of China: ceramics (porcelain), calligraphy, jade, and more. All of the exhibits are done well and in chronological order, with Chinese and English explanation throughout.
While the museum is not big, to do a walk through of all four floors will likely take 2 hours, more if you are paying close attention. Here's an overview of the exhibits:
Pottery and Porcelain

Jade
4th floor coins, minorities, jade, and furniture from Ming and Qing dynasty
3rd floor calligraphy, painting, seals
2nd floor ceramics and porcelain
1st floor bronze and sculptures
Minority costumes
My personal favourites were the Chinese minority and coins. They also have seasonal exhibits .
There is free storage available across the hall from entrance as well as audio guides (20 RMB).
Opening times: close Monday, 9:00 – 17:00, last entry 16:00
World Expo Museum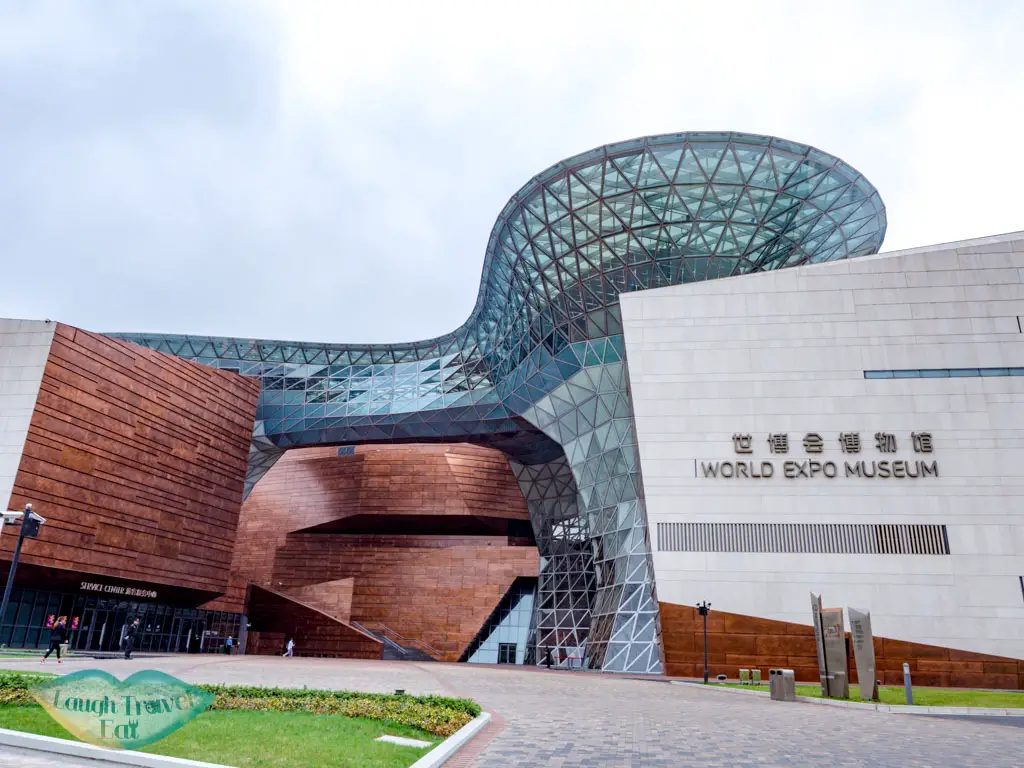 Even if you are uninterested in the exhibit, the architecture of the building is swoon worthy as a combination of glass, wood, and white stone.
The glass roofs are particularly photogenic and it was almost empty on my visit on a dreary Friday afternoon. They let me use my tripods too!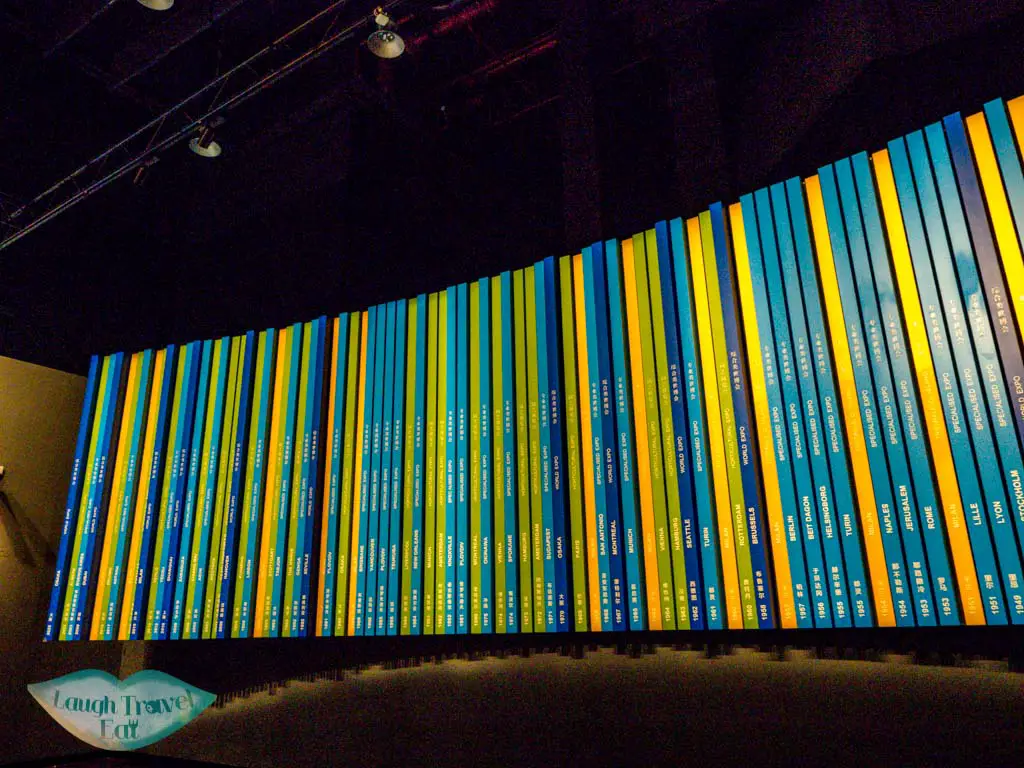 It's free to visit the museum, all you need to do is get tickets from the northern hall and then go across to the exhibit.
It showcases the different expos around the word in the last few centuries, in particular London, Paris, and the effect they have on the general public and, in particular, the host cities. The exhibits are spread over 5 floors ending with Shanghai expo. Then on the floors back down it's exhibits from around the world.
They have escalators but they weren't working in my visit.
Opening times: close Monday, 9:00 – 17:00, last entry 16:15
Tianzifang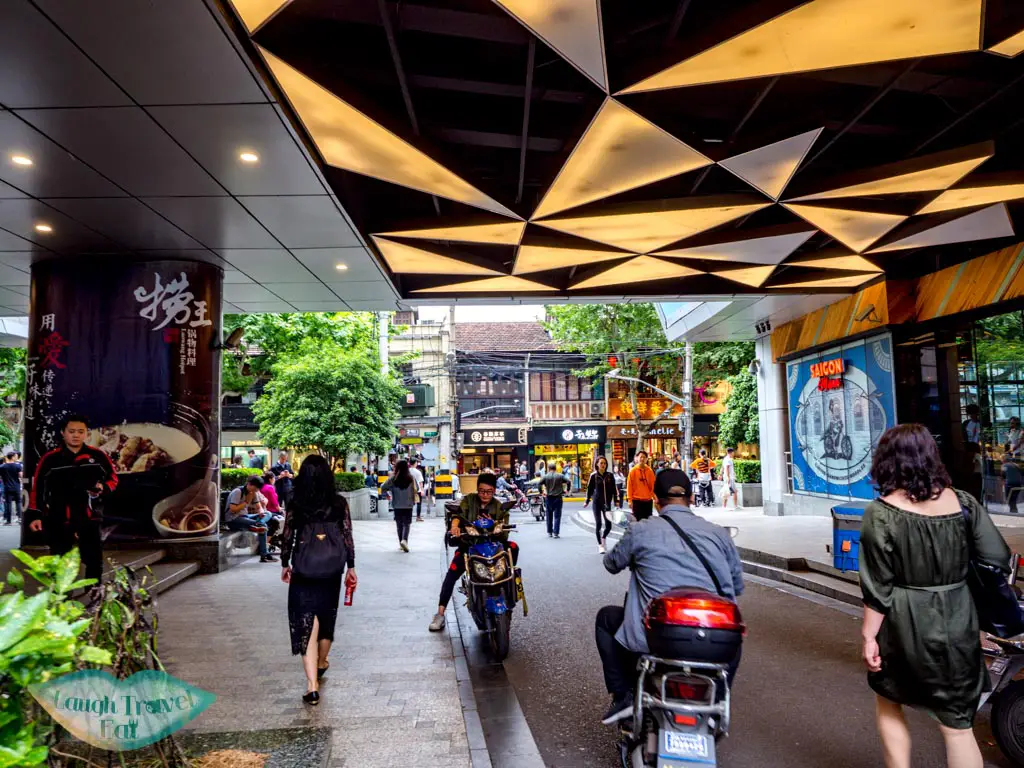 The most famous Shikumen area in Shanghai, Tianzifang is a cluster of 200 odd shops and restaurants clustered in the maze-like streets of an old residential neighborhood-turn-tourist-district. Shikumen refers to the architecture style of the buildings, which is akin to wutong and combine Western and Chinese design that was popular in Shanghai in late 19th and early 20th century.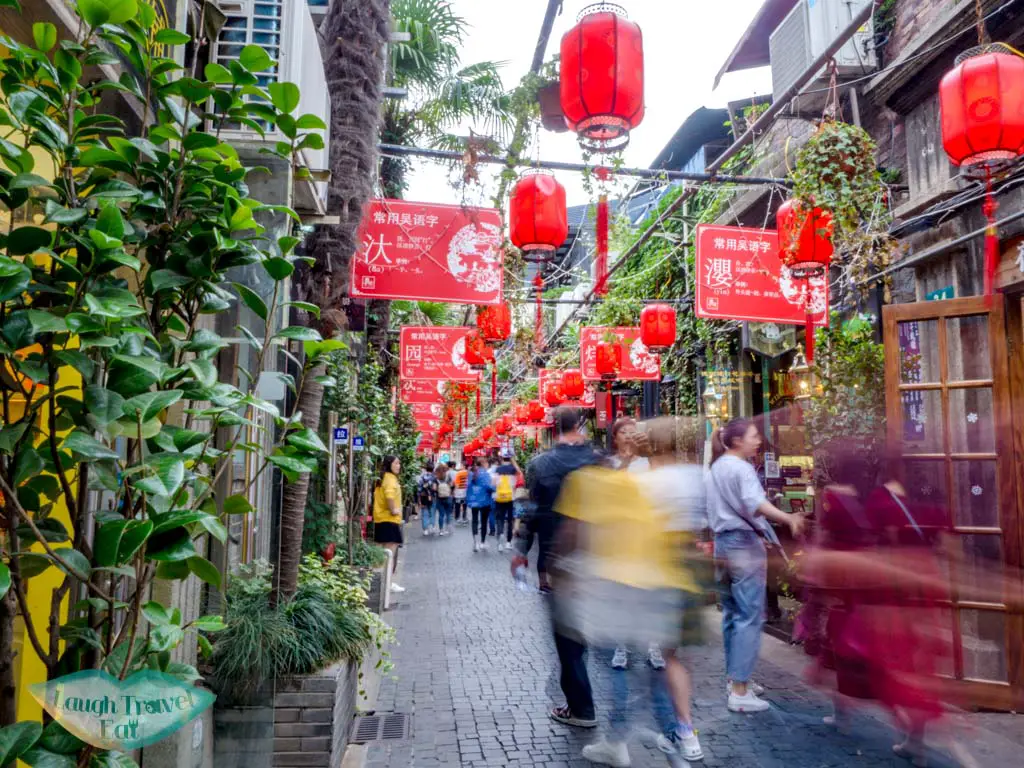 Tanzifang itself was built in the 30s and used to be an ordinary residential area on the edge of French Concession. Its cheap rents and location drew a flood of artists over who helped protest against its demolishment in the early 21st century.
Streetfood
It's very easy to lose your way around the streets inside with street food, international cuisine, and boutiques sandwiched side by side. The charm of Tanzifang isn't only in the narrow lanes and brick facade, but in the fact that it's still lived in with the residents' motorbikes parked along the street, electric cables in the air and old ladies sitting on the bench outside.
There are many dining options here as well – from western to Thai food. A few cafes are around the area, too.
Nearest station: Dapuqiao 打浦橋
Yuyuan Road 愚院路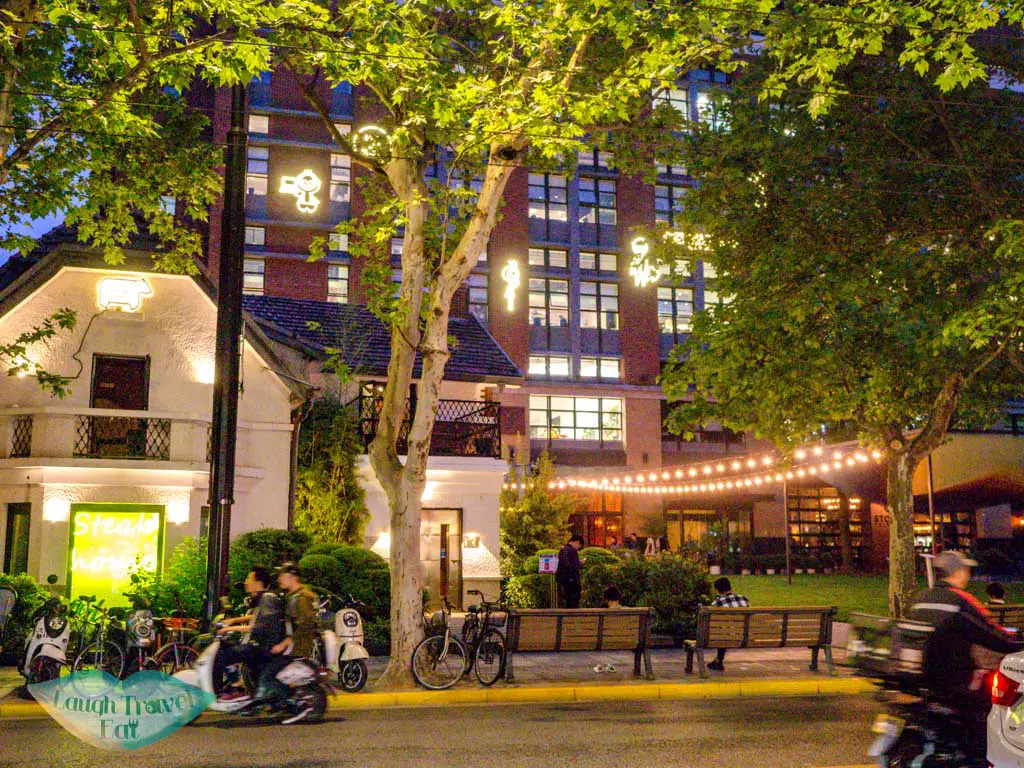 A super cute tree lined road, Yuyuan Road extends between Jing'an Temple and Zhongshan Park with many historic building and French architecture. If you like cute cafes, boutiques, and little nooks and crannies, then you'd love exploring Yuyuan Road. A number of famous local authors and merchants lived here, so you'll see a sign here and there declaring it as the former residents of so-and-so.
I was late for dinner with some friends so I was only able to do a quick walk through and snapped some shots.
Dinner at Lotus Hubei Cuisine 蓮餐廳.湖北菜
Do you like spicy food? This is the place to be! It serves Hubei cuisine with a modern twist. It's more suitable for a group as most dishes are meant for sharing.
Address: 長寧區 长宁路641号
Opening times: 11:00 – 14:00, 17:00 – 22:00
Drinks at Saga-Milu
After dinner, my friends from uni found this cute bar hidden in a residential street right by the main road. The cocktails are divine, though prices rival that of Hong Kong's. This small bar is very popular so it might be best to book beforehand if you know you are going.
Address: 江蘇路62弄弄里54弄18號後門
Opening times: 19:00 – 02:00
Day 3 People's Park and Longhua Temple
People's Park and Marriage Market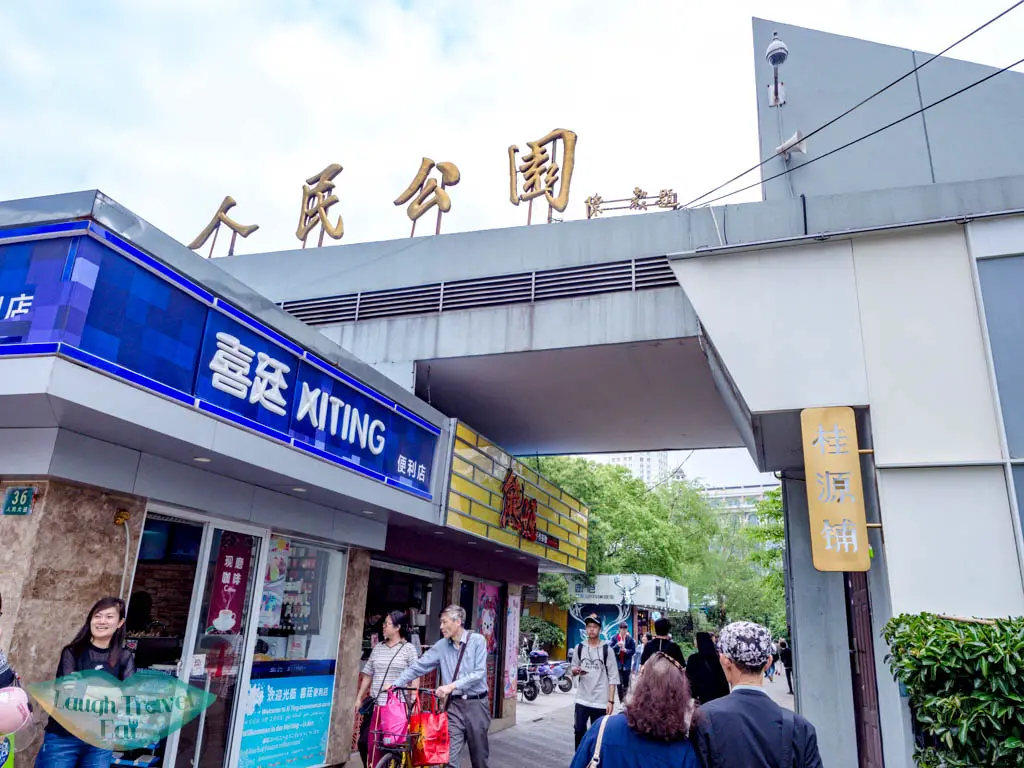 People's Park is the most central park in Shanghai, bordering Nanjing Road and People's Square. It covers over 92,000 m2 of ground, built in the 50s and taking up the northern part of the old Shanghai Race Course.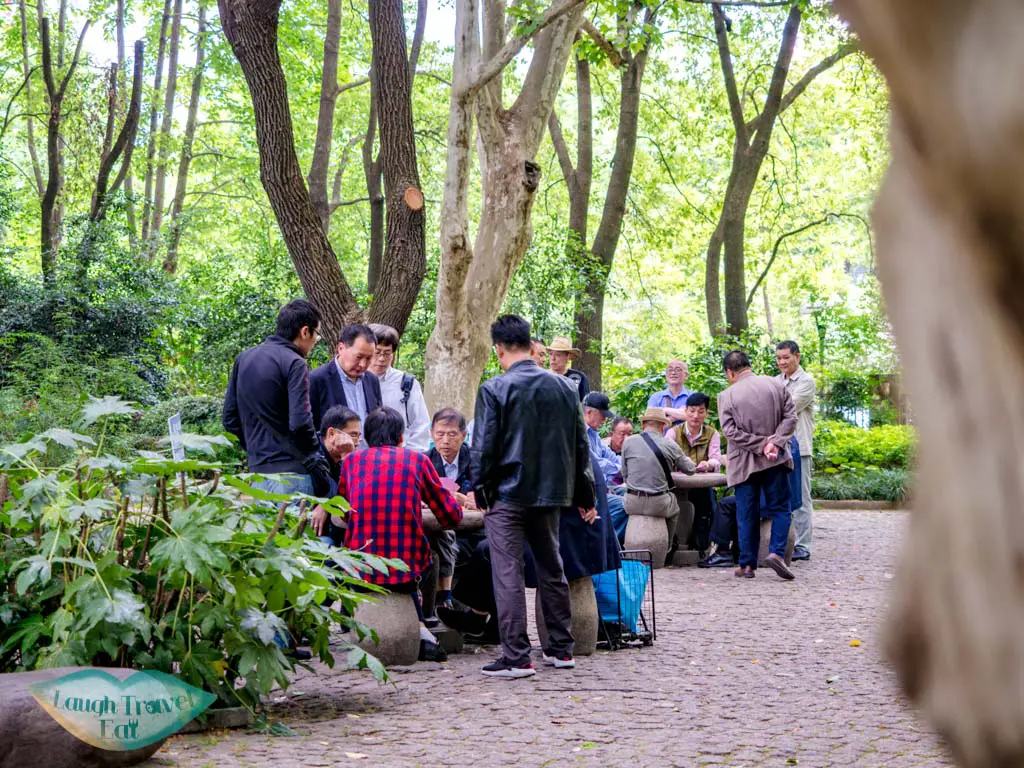 Nowadays, it's a place where people gathers on the weekend to do morning exercises, dance, sketch, and most famous of all: find romantic prospect for their children.
In the northern part of the park, parents lined the side of the path with umbrellas with handwritten notes of their children's age, occupation, and a short bio. More parents with a smattering of tourist roam the open market with the former seeking prospects and the latter curiously looking. If you want to take photos don't take close up, be discreet and fast as they can be quite unfriendly about having their photos taken.
Shanghai History Museum

Right by People's Park, it's a beautiful historical building itself with four floors of exhibits and a top floor restaurant and garden. It is housed in the building that used to be the Shanghai Race Club, distinctive with its brick facade and tall clock tower.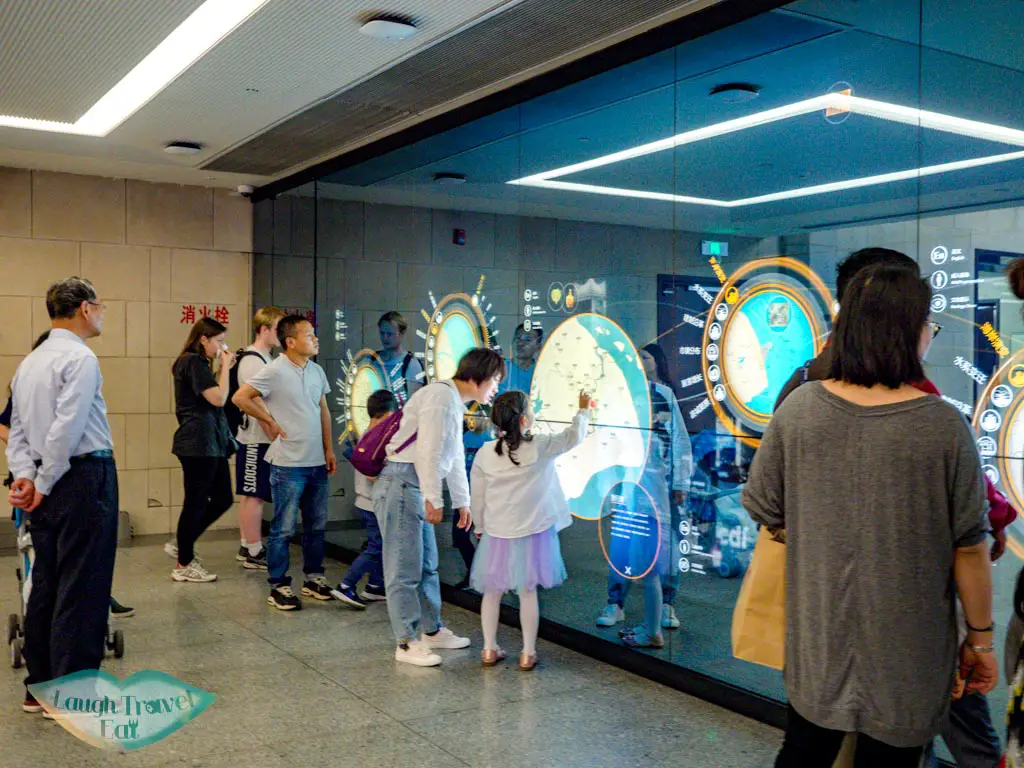 The Museum covers the history of Shanghai from prehistoric period to modern history, with many interactive exhibits and short movies. If you are unfamiliar with the history of the city, it's well worth a visit. The lobby offers a short film that goes over the history of Shanghai from prehistoric to modern times, lasting about 8 minutes, as well as a wall of interactive maps and chronicles.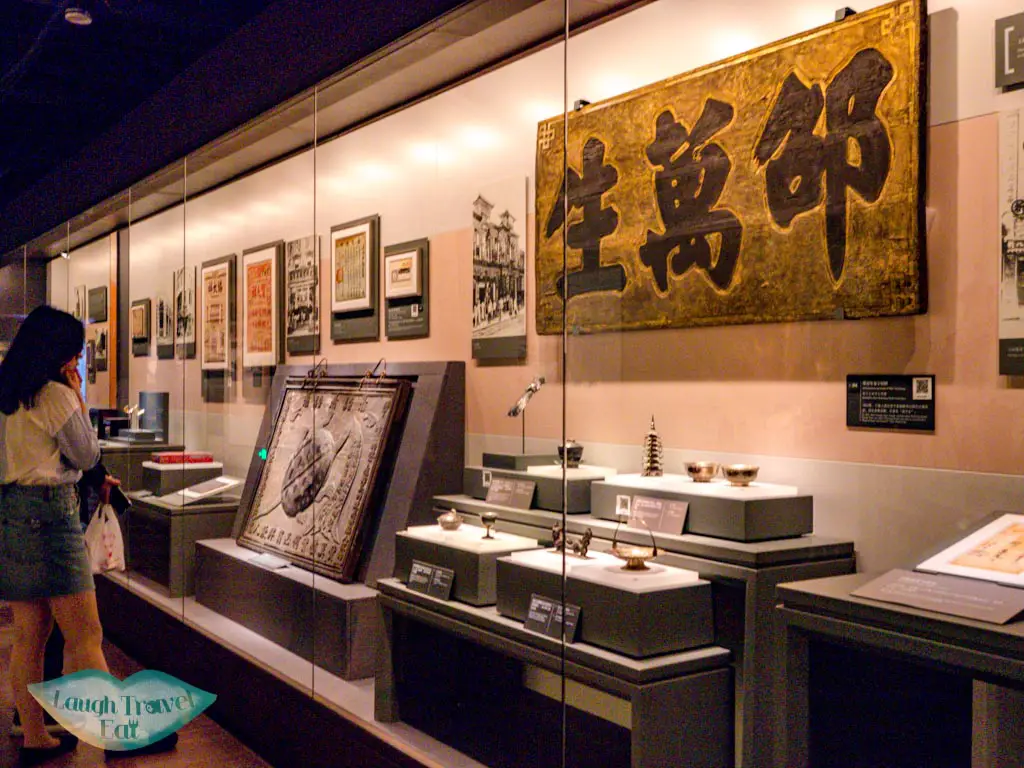 The first floor covers the prehistoric settlements and through the different dynasties in China history, then it moves to focus on the recent past starting from the 19th century when its port opened after the Treaty of Nanking.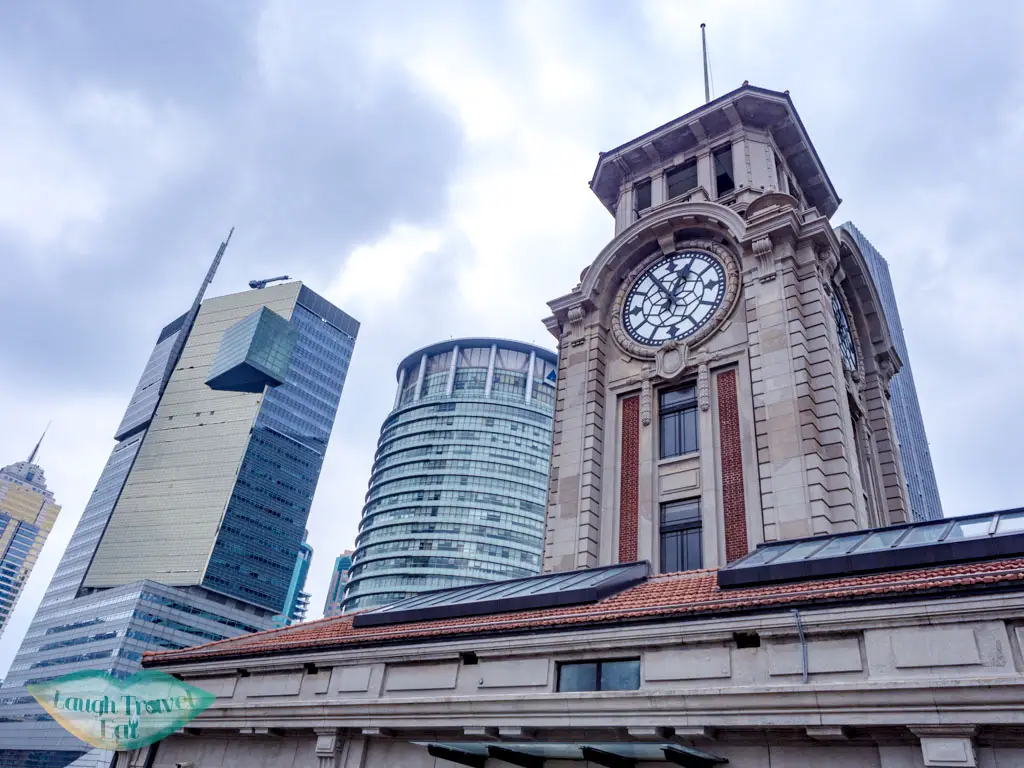 The rooftop has a decent view of the surrounding and a western restaurant. There are seasonal exhibits in the other building but I didn't have time to check them out.
You can rent an audio guide for 20 RMB right of the entrance with a deposit of 300 RMB.
Free admission
Opening times: 9:00 – 17:00
(I didn't end up getting lunch here because I wanted to make the best of time sight-seeing  – but I did buy some bread from a bakery)
St. Ignatius Cathedral, Xujiahui 徐家匯
In a city full of temples, St. Ignatius Cathedral is the most well-known church in Shanghai since it is also the seat of the Roman Catholic Diocese of the city. While a temple existed on the grounds since 1851, the current Neo-Gothic church was built to accommodate larger crowds in the early 20th century.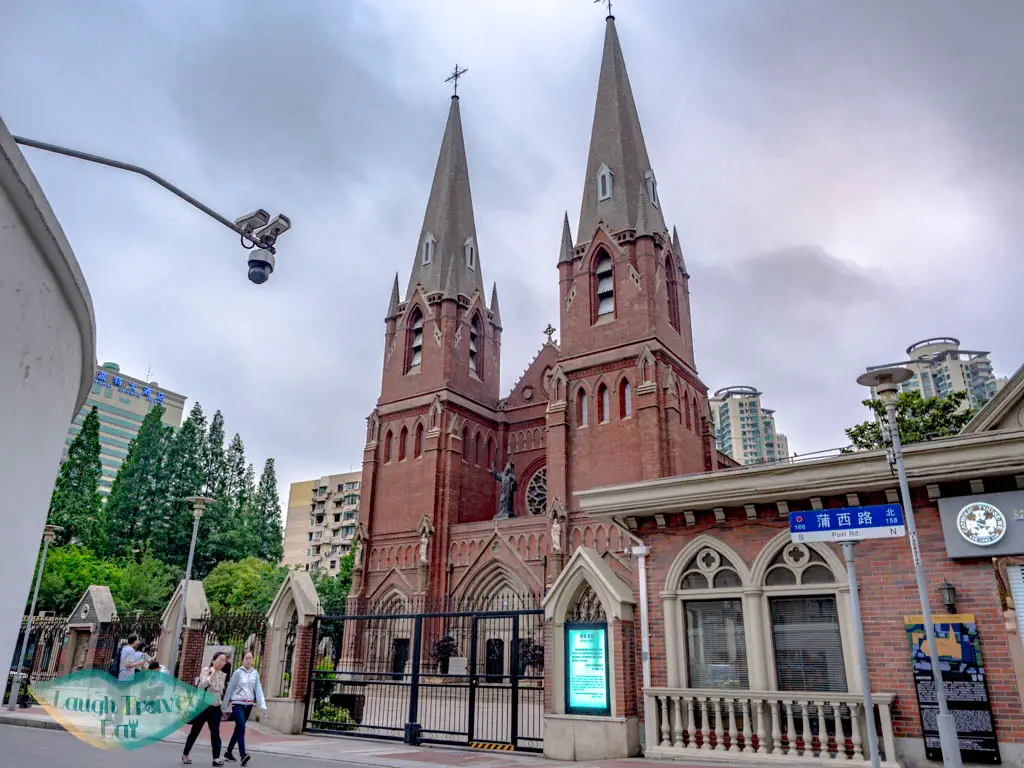 During the Cultural Revolution, however, much of the cathedral was destroyed and used as grain storage. It was reopened in 1978 with restoration being carried out since the 80s, starting with the church towers and ending with the stained glass window in this century.  
The exit to the church (3) is currently under construction, as is the area in front of it (May 2019).
It is free to visit inside during its opening hours and when it's not in service. The area is currently (May 2019) under construction so I'd give it a skip or stop by enroute to Longhua Temple briefly (the next day)/
Note: it's not a short walk from all metro lines except 1 to get to the church – it's like 10 minutes walk to the nearest exit!
Opening times: 9:00-11:00, 13:00 – 16:00
Longhua Temple 龍華寺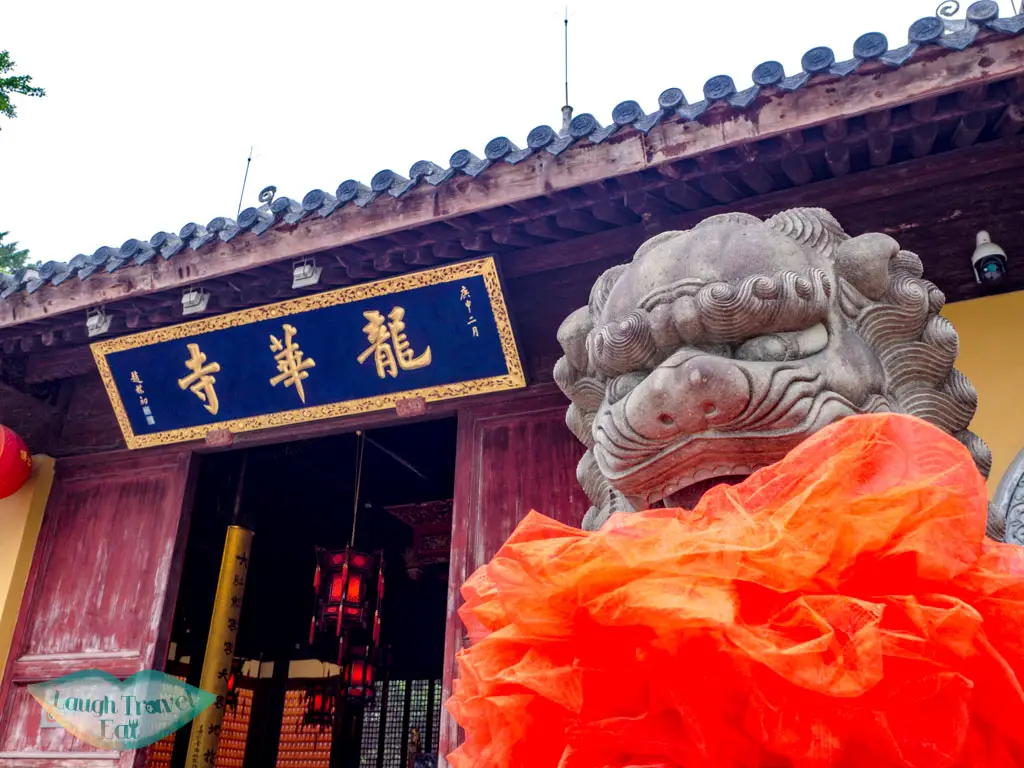 A huge Buddhist temple complex on the southern edge of town, Longhua Temple's history can be traced back to War of the Three Kingdoms (242 AD). The current architecture style, however, it's from Song Dynasty as it was destroyed and even then these are reconstruction from Qing Dynasty and the 50s.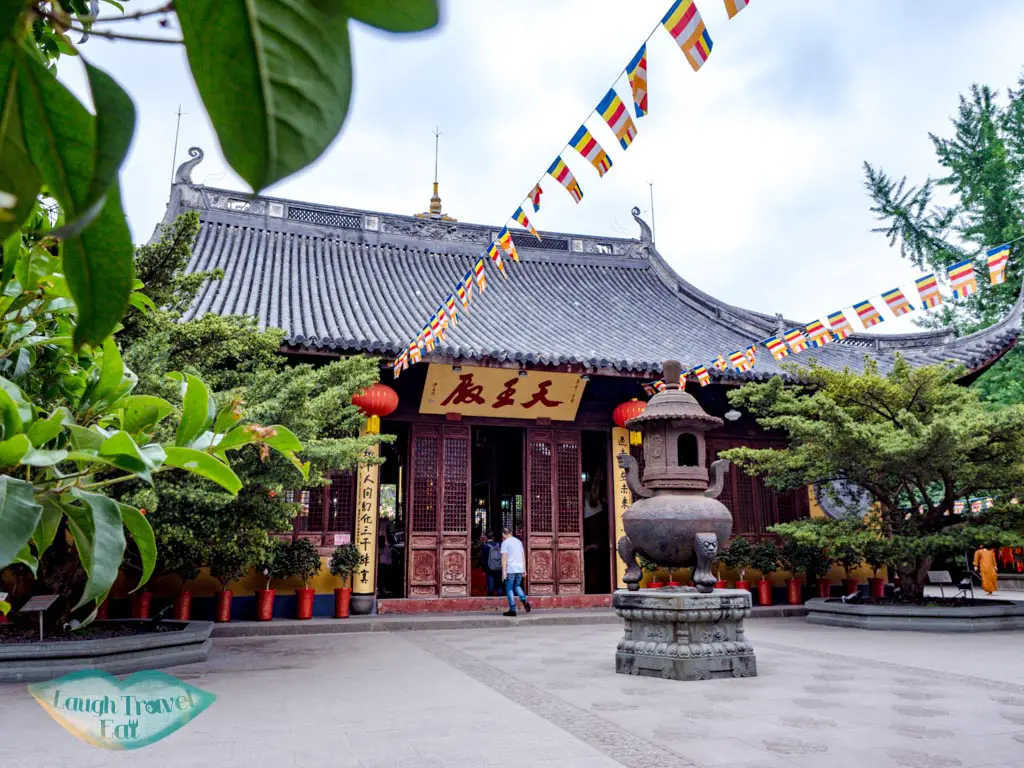 The temple boosts 20,000 square meter of grounds and attracts many here to pay respect to the Buddha. Outside the temple, you'll find tortoises basking in the small pond and the pagoda:
Incense are strictly forbidden to enter the temple, and you must purchase any from the temple shop itself and not bring your own.
The temple ground are extensive, with a symmetrical design down the center. There are various halls in the temple dedicated to the Buddha, as well as various others such as the Louhans (Arhat – highly enlightened Buddhists), and the thousand-hand Guayin.
Admission fee: 10 RMB – however seems to be free admission right now with construction around. You are not allowed to bring your own incense.
Nearest station: Longhua exit 2
Opening times: 9:00 – 16:30
Longhua Memorial Park of Revolutionary Martyrs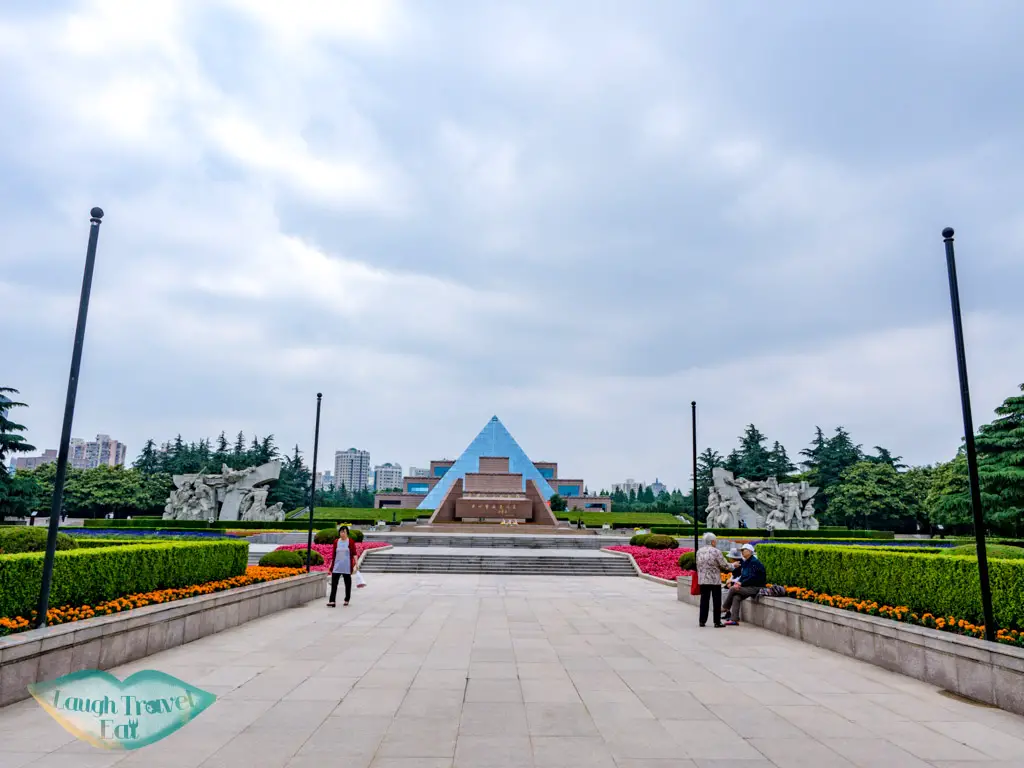 A memorial park built in 1981 to commemorate the communists who was executed between 1927 to 1931 when the ground it is on now was the Garrison Command and prison.
Allegedly, over 9000 people were held here and 800 killed. After the Japanese Occupation, the building was used as a factory for a time. The park is big with a memorial center in the heart, surrounded by various memorial sculptures and even a bamboo forest. If you aren't in a hurry after visiting the Longhua Temple, do pay it a visit.
Opening times: 6:00-17:00 for the park, and 9:00-16:00 for the memorial
Dinner at 嗲記湯包
Food dumplings galore – I was enticed to try this place as they serve soup dumplings the size of my face and it was decent for its price point.
Address: 定西路1115号夢海上1樓106室
Opening times: 9:00 – 21:00
Today would be a good day to get a massage. I basically collapsed back in my hotel since I have decision making problem! Later, someone recommended Zen Message to me, but it was already my penultimate day.
Day 4 Food tour and Qibao
Morning food tour
I did a breakfast food tour with Untour Shanghai which starts at 9am and lasts for three hours! See more about the tour and eating in Shanghai here.
Propaganda Poster Museum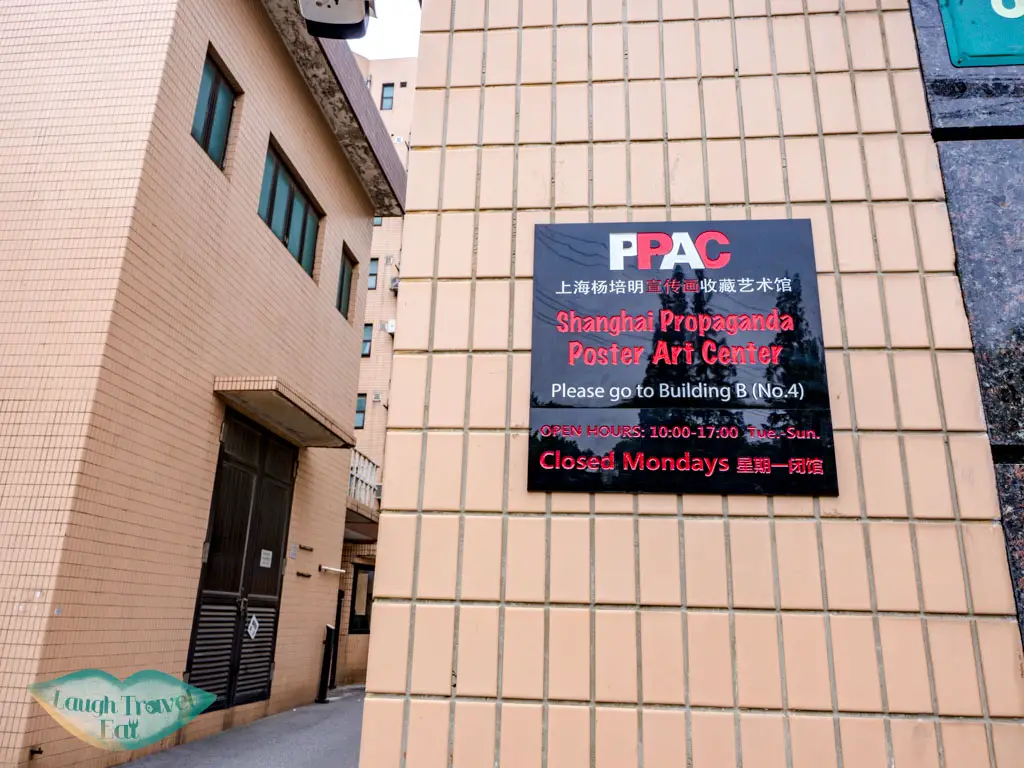 A collection of posters mostly from the Cultural Revolution period by Mr. Yang Pei Ming, the Propaganda Poster Museum is hidden away in the basement of a residential building. Mr Yang started collecting the posters in 1995 and his collection are considered to be one of the best as many Maoist propaganda posters were destroyed.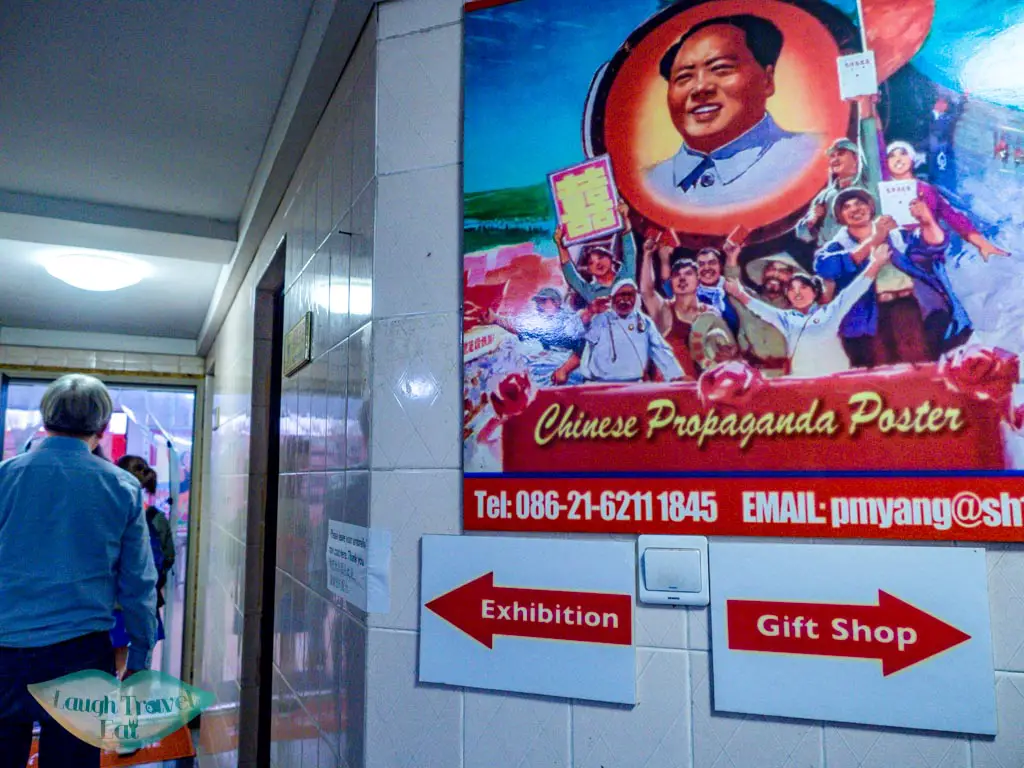 The museum consist only of two rooms with a separate gift shops with good English, Chinese, and French explanation. It might not be as comprehensive or well laid out as the other museums I go to, but if you are interested in art and the Moaist era, it's worth a visit.
Admission fee: 25 RMB
Address: Changning, Shanghai, China, 200333
Opening times: 10:00 – 17:00
Xintiandi and French Concession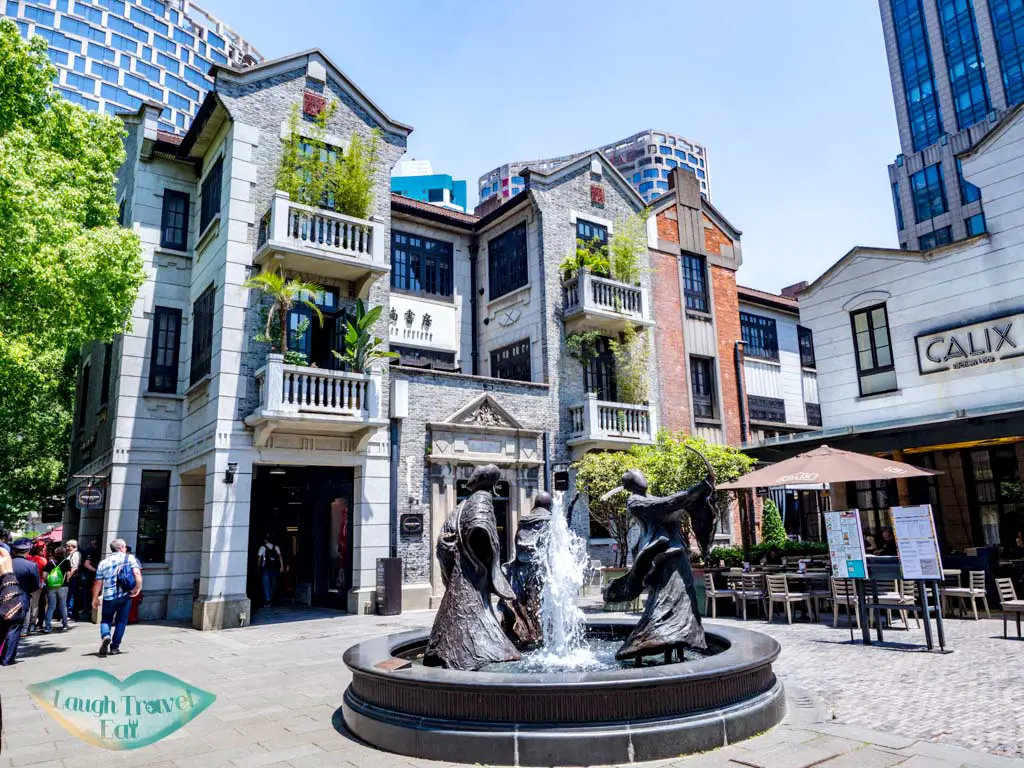 Xintiandi is another Shikumen neighbourhood but it was completely rebuilt and designed it into a shopping district in 2001. The historic buildings are in the center, which is also a pedestrian-only zone with one of the most expensive real estates in Shanghai. The entire area are full of modern malls and restaurants with outdoor seatings, making it a lively place to be.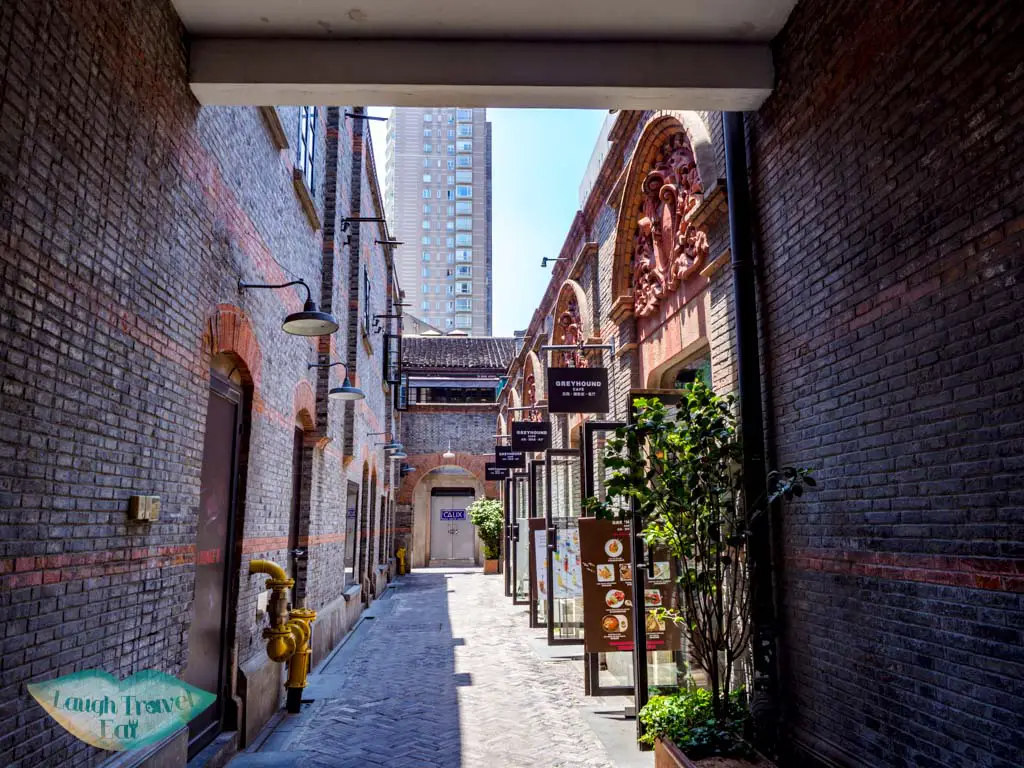 In addition, there's also a Shikumen Open House Museum and Museum of the First National Congress of the Chinese Communist Party. As it is in the French Concession area, the area is home to many historic buildings and quaint parks. If you like shopping, soaking in the atmosphere, and pretty architecture, Xintiandi is the place to be.
Jing'an Temple 靜安寺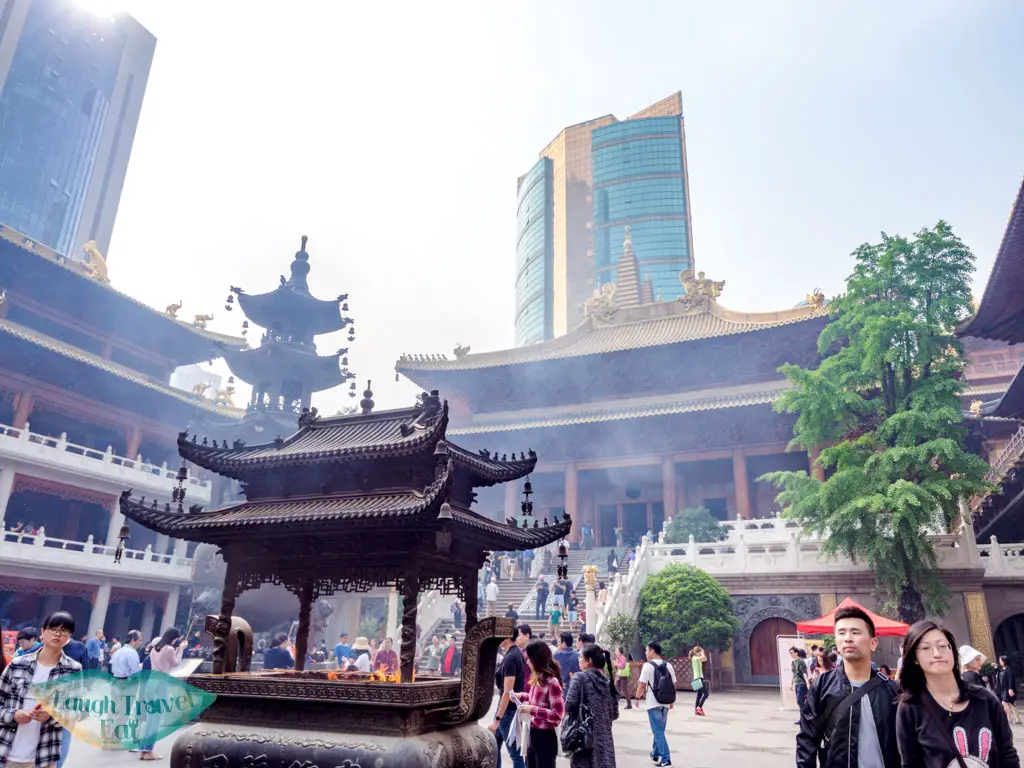 A sprawling Buddhist Temple complex at the end of Nanjing Road, Jing'an means Quiet and Peace in Chinese. The existence of the temple can be traced back to the War of the Three Kingdoms in 2nd century AD, but the current location dates back to the Song Dynasty. In fact, the current temple was rebuilt in the 80s with the addition of the Pagoda.
There are various halls in the temple, most notable is the main hall Mahavira, as well as Heavenly Kings, Three Saints, and more. Incense are restricted to the those bought from the temple itself and usually spots a queue at the front of the temple. Many also throw coins into the opening of the pagodas to make a wish.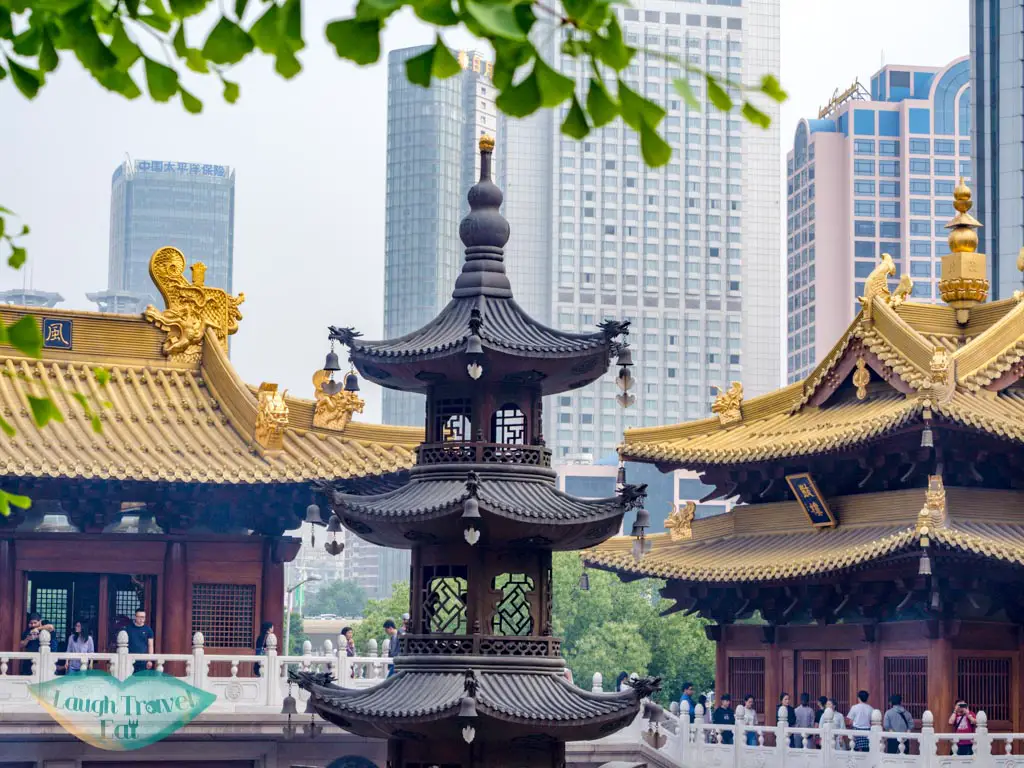 Jing'an Temple is a working temple and monks can be seen roaming around or found praying in halls. You can walk around the temple on ground level and on the gate level, taking a closer look at the two towers by the entrance gate.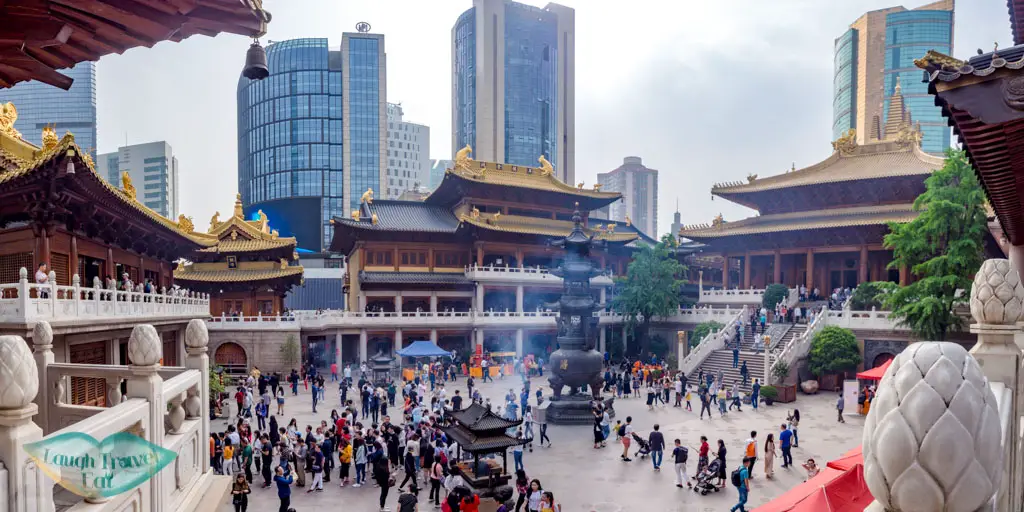 The Pagoda is at the back of the temple and not accessible from the inside that I can see, and is best viewed outside around the back. It's actually quite hard to get a photo of the entire temple complex, but the nearby skywalk gets a decent view of the top of the temple.
Opening times: 7:30 – 17:00
Free admission
Qipao Old Town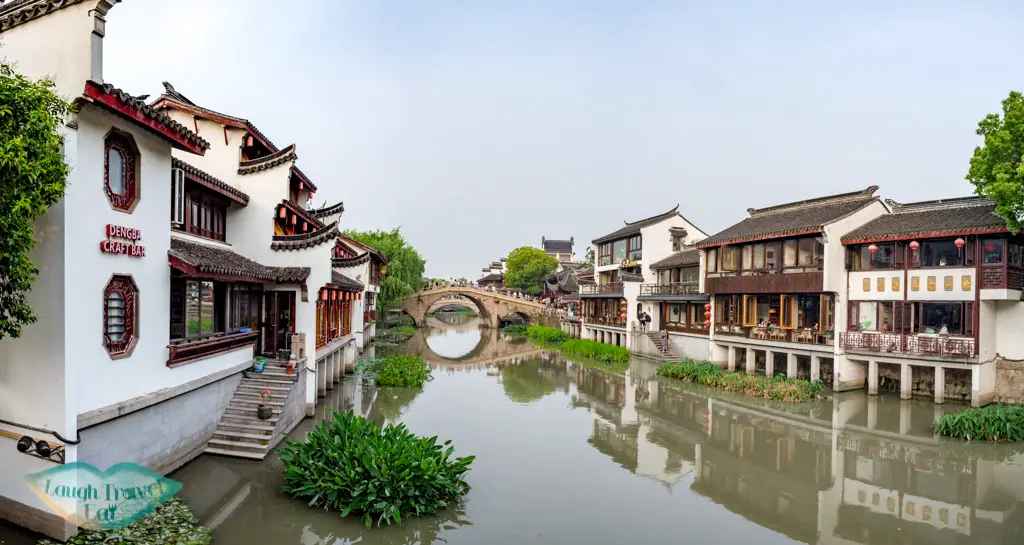 A charming water town within the town limit of Shanghai, Qibao is perfect for anyone who wants to see one but doesn't have a lot of time. It's just a few minutes walk from the metro station of the same name. For more info about visit Qipao and Zhujiajiao, see my post on Shanghai Water Towns.
Day 5 Zhujiajiao or other day trips
Zhujiajiao朱家角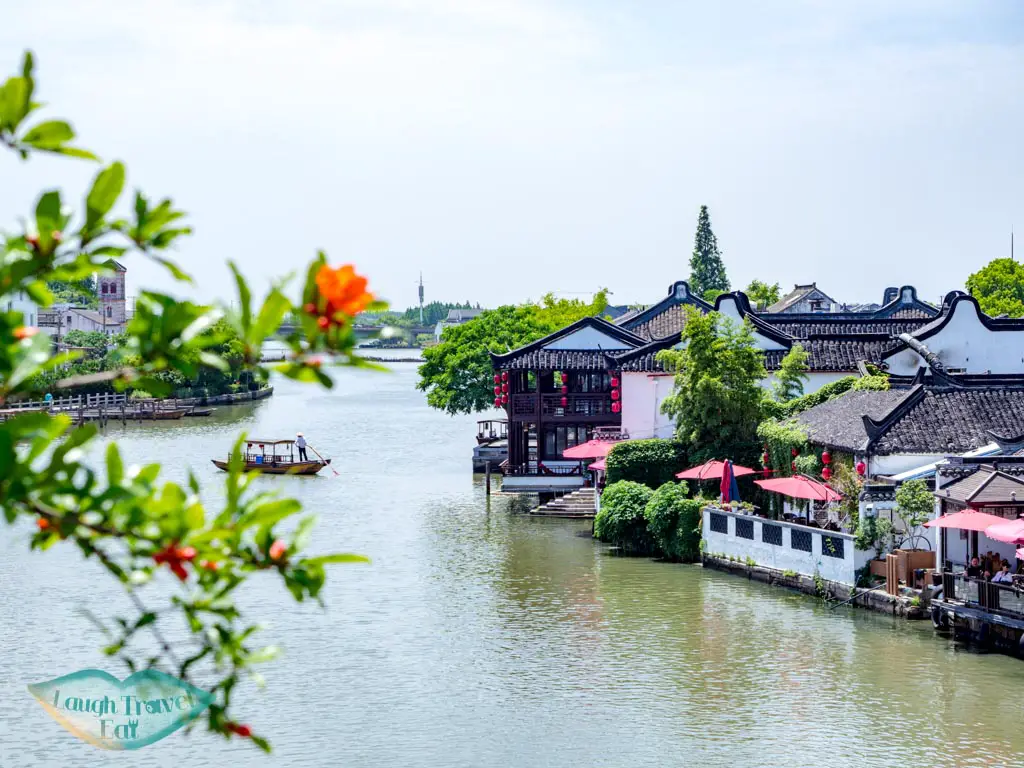 A water town about an hour or so from Shanghai – see my post on Shanghai Water Town for more information on how to visit!
Best Area to Stay in Shanghai
Generally, I'd say stay near a metro station and it shouldn't be that bad at all. But if you want to be the center of action, I recommend the general area around Diazijia on line 2 and line 10. They are connected to most other lines and also go directly to either airport. I'll also list some alternatives that are good for budget and are more hip!
Huangpu 黃浦
The district of Huangpu is much larger than you think, encompassing the Bund, Yu Garden, and in general the French Concession. It's much easier to split it further down according to the main attraction close by:
Close to the Bund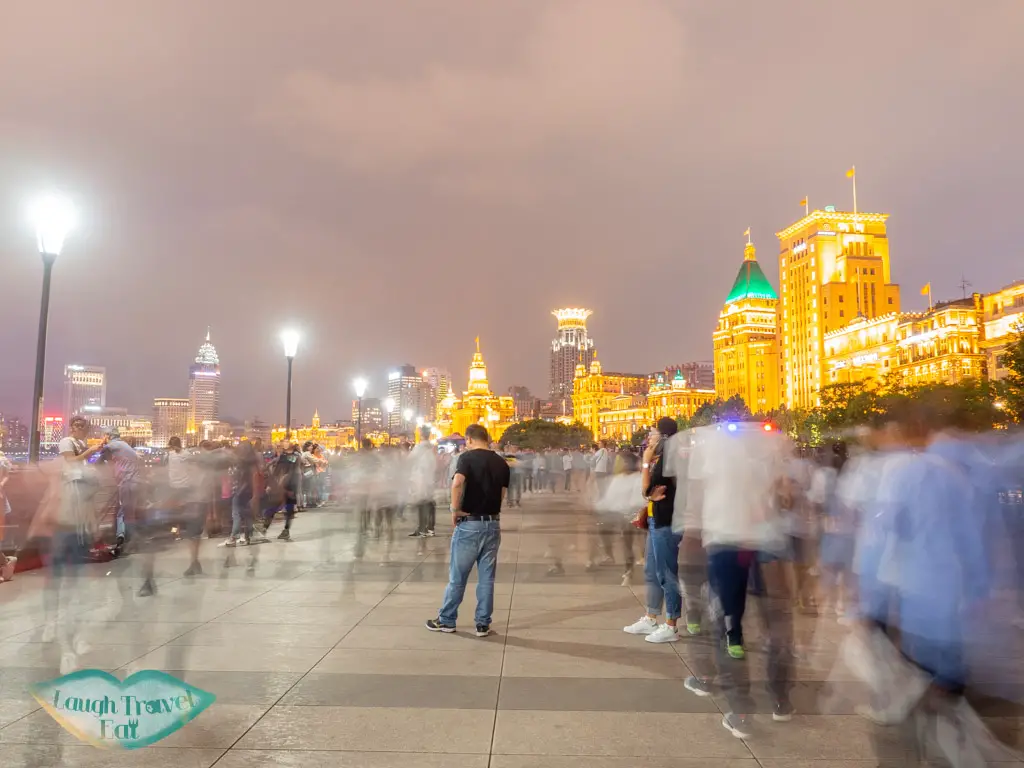 For lively vibes in the most iconic part of Shanghai, stay close to the Bund and Nanjing Road and you'll never run out of things to do or cool places to visit. However, the Bund is almost always fairly busy.
Mid-range: Shanghai Fish Inn East Nanjing Road has great function rooms despite being a little harder to find in an alley. If you are fans of apartments, The Bund Cozy Loft is a good choice.
Splurge: Fairmont Peace Hotel on the Bund not only has a view of the Bund, it is a historic building in itself in the beautiful art-deco style and a must see even if you aren't staying there. Alternatively, the Shanghai Edition is a new and modern hotel with a gorgeous rooftop.
Around Dashijie Xintiandi  
Stay closer in the heart of the French Concession where you'll find old architecture and plenty of malls and amusements.
Budget: want great location and don't mind small rooms? Haishang Xiaowu Hotel (Renmin Plaza Branch) fits the bill – though review says that staff doesn't speak much English and it can be quite loud.
Midrange: U hotel Xintiandi is set between Xintiandi and Loaximen, I've personally stayed there and enjoyed the location. The rooms are relatively clean with good amenities (and washing machine!). But the single room is on the small side. Staff speaks a little English but it's a quirky refurbished hutong hotel!
The Phoenix Hostel Shanghai-LaoShan is closer to metro station and designed to resemble an ancient Chinese guesthouse. Its room are competitively priced and even has a rooftop bar!
Low level splurge: Metropolo Classiq, Shanghai, YMCA-People square has retro style rooms that are big and clean by People's Square.
Pudong
Basically the majority of land east of the Huangpu River, the Pudong area is vast extending along the river from Lujiazui south and east. It's the more futuristic and newer part of Shanghai.
Splurge: Ritz Carlton and Shangri-La are both at Lujiazui, and for those who prefer apartments there's the IFC Residence – all with a view of iconic buildings and the Bund!