Readers of Laugh Travel Eat and those who follow me on Facebook and Instagram are no stranger to my hiking photos. I would like to think that I've become somewhat of a seasonal hiker, even if I do still struggle when climbing uphill! I've gone through numerous pairs of hiking boots and various gears and I think it's high time to share with you my trial and tested gears:

Hiking outfit
There are three main places where I get my hiking wardrobe: Cotton On, Decathlon, and Lafuma. Depending on how difficult the hike is, I will also wear it in the aforementioned order from easy to difficult.

For the most part, Hong Kong is too hot to wear anything other than leggings, but most hikes are also too scratchy to do in shorts. Here are some examples of what I wear:

Hiking trousers and tops
My patterned leggings are mostly from Cotton On, as well as my sports bra. I often pop over to their store in Hong Kong to browse for any good sales, and often scores leggings and sports bra under 100 HKD. 
I occasionally got a few tops and leggings from Decathlon, too. Lafuma is the best for technical hikes and keeping warm! Their fleeces are thin and keep me warm, with thicker polar fleece options, too.

Hiking Jacket
Depending on where you are going hiking, you might need a waterproof and windproof jacket. As well as extra layers. Especially if you go on an overnight hike or somewhere with high altitude – such as the ever popular Mount Fuji and Kota Kinabalu.

My top favourite one is from Lafuma, since they are environmentally friendly, too. The Gortex jacket above is good for warm weather, too.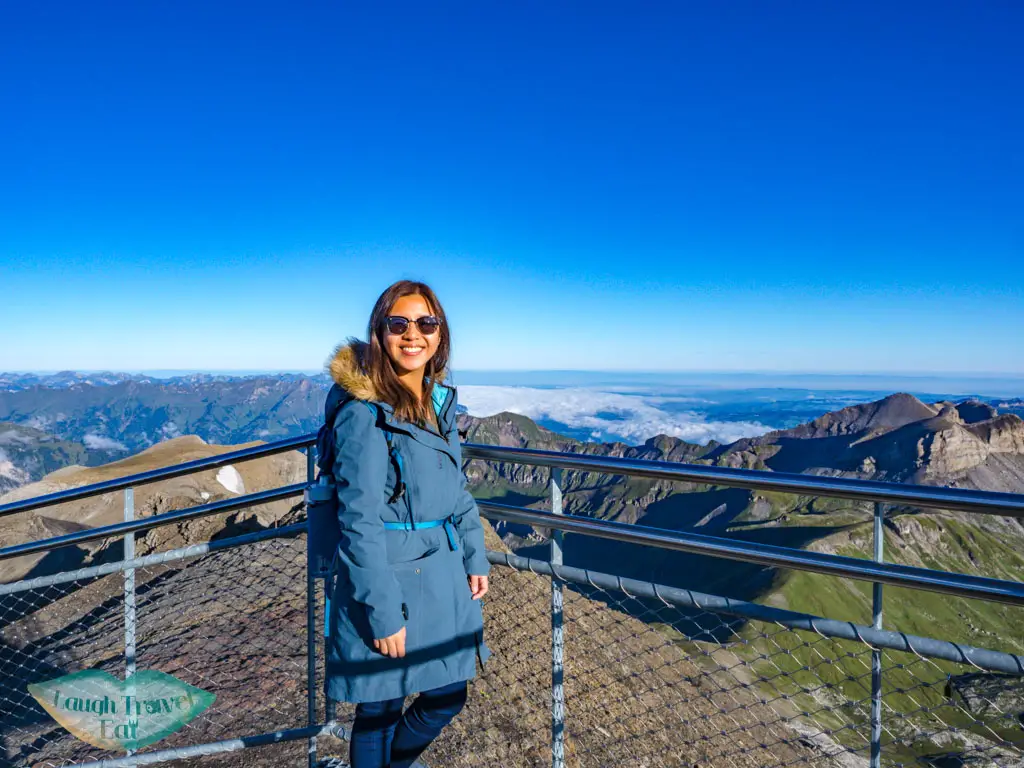 I'm particularly in love with their Mix and Match jacket with a waterproof outer and fleece or anorak inner. They are more expensive than the basic brands, but in terms of technical brands, it's one of the more affordable ones. 
Decathlon also has many and are cheaper, but the styles are hit or miss. If you are not a frequent hiker and want something that doubles up as a city rain jacket, Uniqlo's Blocktech line is for you (though it's also not cheap – photo above).

Hiking socks
There's no particular need to get special hiking socks unless you are going on a multi-day hike, though choosing thicker or technical socks would be best.

Hiking Shoes
In terms of shoes, it's definitely the one thing aside from jacket that you don't want to skimp out on. Ankle support is not absolutely necessary; the most important part is the sole structure – it should have opposing ridges that grips the ground so you don't slip. This is particularly important on gravelly paths.
I've worn hiking boots from Decathlon and Lafuma, both have great soles but the Lafuma boot is prettier and with ankle support. It gets a bit hot hiking with it in Asia, but I actually grew used to it.

Hiking bag
To be fair, you can hike with any backpack. But if you are going to hike a lot and don't want to wreck your back, you should invest in a good one. The best hiking backpack should have:
Waist strap
Chest strap
Hydration bladder opening
Waterproof case
Back ventilation


My favourite one is from Lafuma, a 24 L backpack that ticks all the boxes, except for the waterproof case, although it's easy to get on its own.
But in terms of value for money, Decathlon has the best range. Although their bags don't have back ventilation.
For camping and longer day hike, I suggest 40 L for ladies my size, because more would be difficult to carry. Lafuma and Osprey are both good brands with backpack for all sizes and gender.

Hiking essentials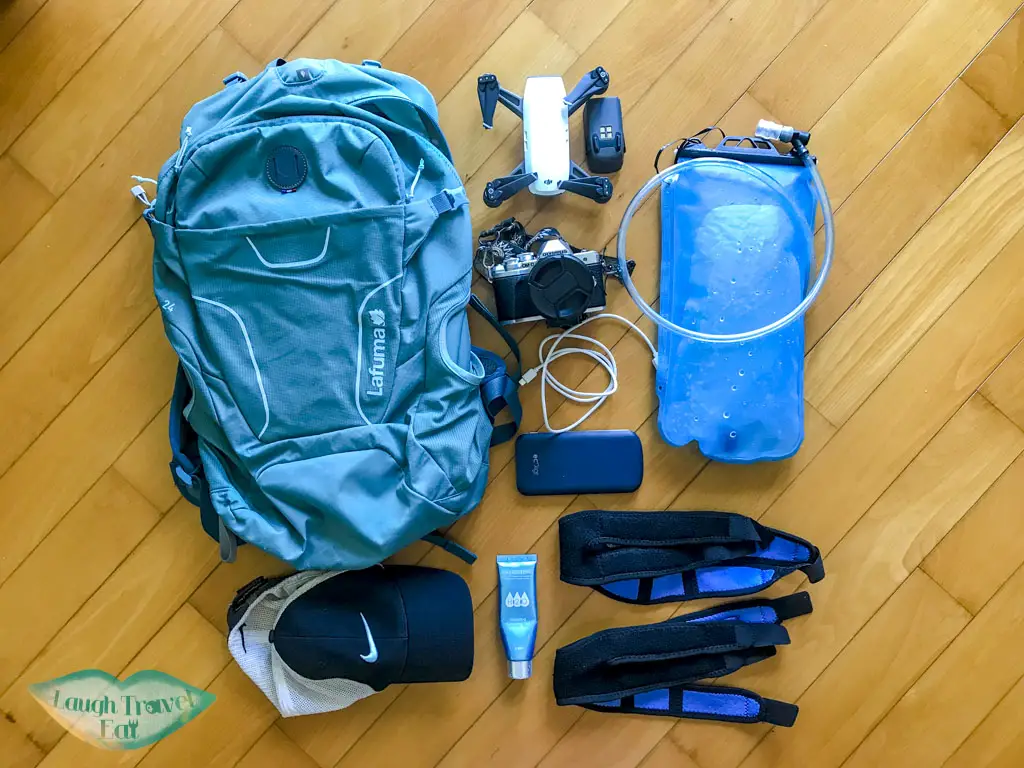 Aside your outfit and bag, here's what I usually have in my bag:
Sunglasses – I always have it with me just in case the weather clears up
Cap – ditto. I prefer a simple cap, but you can also find ones that can shield your face completely.
Small sweat towel or bandana if it's cold – you'll sweat regardless of temperature!
I picked one up at a local shop for 10 HKD, but for better quality ones, here are some picks on Amazon.
Sunscreen – hike longer than 3+ hours means you need to reapply! My personal picks is Banana Boat, although I tend to use ANESSA for face.
Camel sack/hydration bladder – my favourite hiking gear, it means I can drink water without trying to get a bottle out of my bag!
You can find it in HK at Decathlon, or on Amazon here, Aliexpress here.
Wipes or disinfectant spray – it's good to have something to clean your hands (or wound)
Small snack or fruit – for extra energy boost
Small first aid kit – in case someone gets hurt. You never know what's going to happen on a hike, so it's best to be prepared. One time, I was too busy reading the map on my phone and fell over uneven pavement!
Here's a small and compact one you can get from Amazon
Knee brace – I hurt my knees a while back so I always have my knee brace to put on when I go downhill. It helps stabilize my knee joint so it doesn't rub against each other.
I got my from Aliexpress, but you can also find it on Amazon
Hiking poles – it can be very helpful for downhill or uphill hike. You can find a full range 
Photography gears
Into photography? Here's a full list of my hiking photography gear:
Camera
I'm currently using the Olympus E10 Mark III camera with the Zuiko 12-40mm 2.8 lens. It's a bit heavy, and I tend to carry it with a neck strap and only put it in my bag when the hike get strenuous. Or when I'm doing a night hike up.

Drone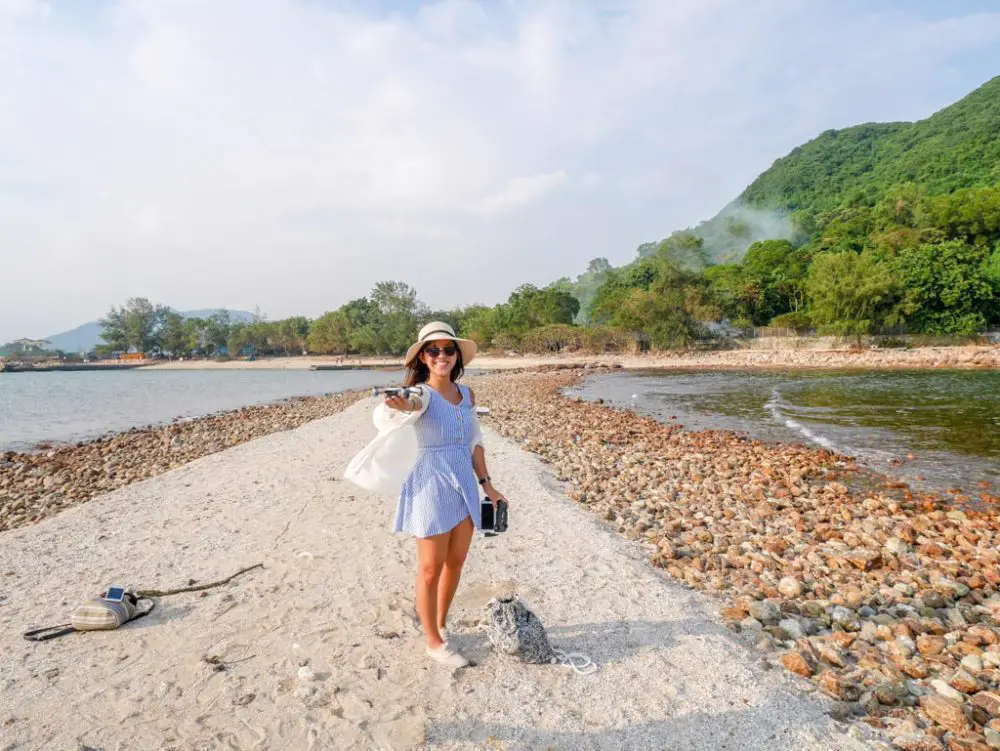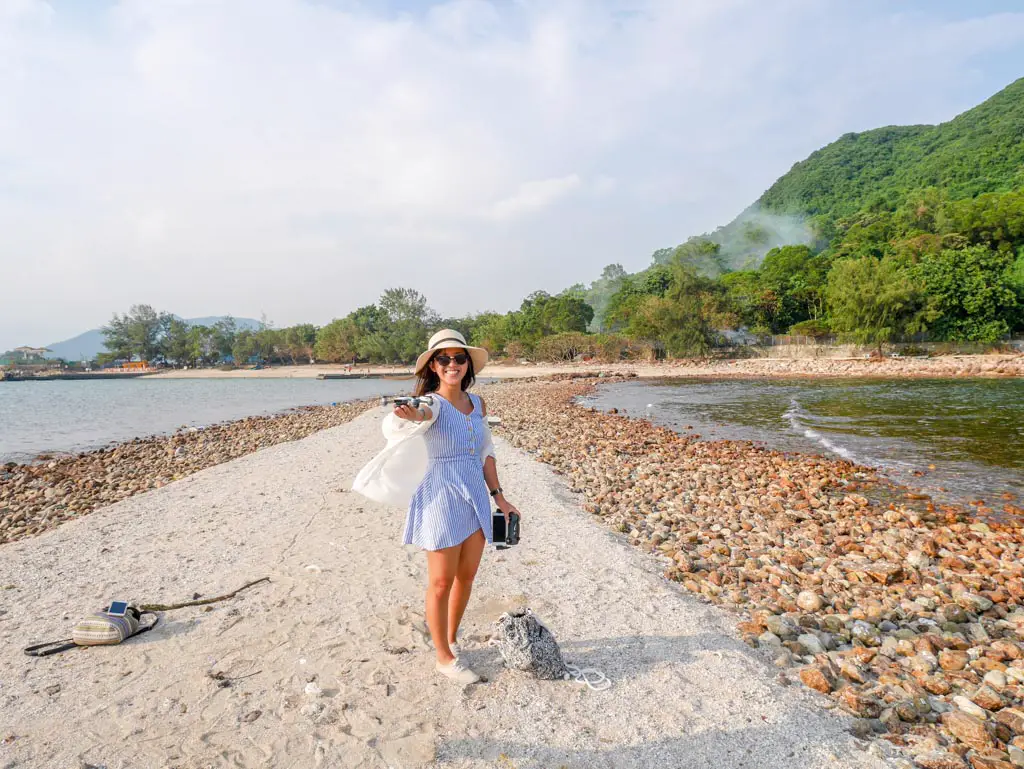 Unless it's rainy or forecast to be very windy, I usually carry my drone. It's a Dji Spark, and I got a more fitted case for the controller and the done itself. I have one spare battery so it allows me a total flight time of 20 minutes.
It's best to buy Dji Spark as a combo, since without a spare battery and or a controller, it's too limiting to fly. 

GoPro
My first GoPro was Hero 4, but the video stabilization isn't that good, so I eventually got a Hero 7. The time wrap function is stunning and the wide angle is best for selfies.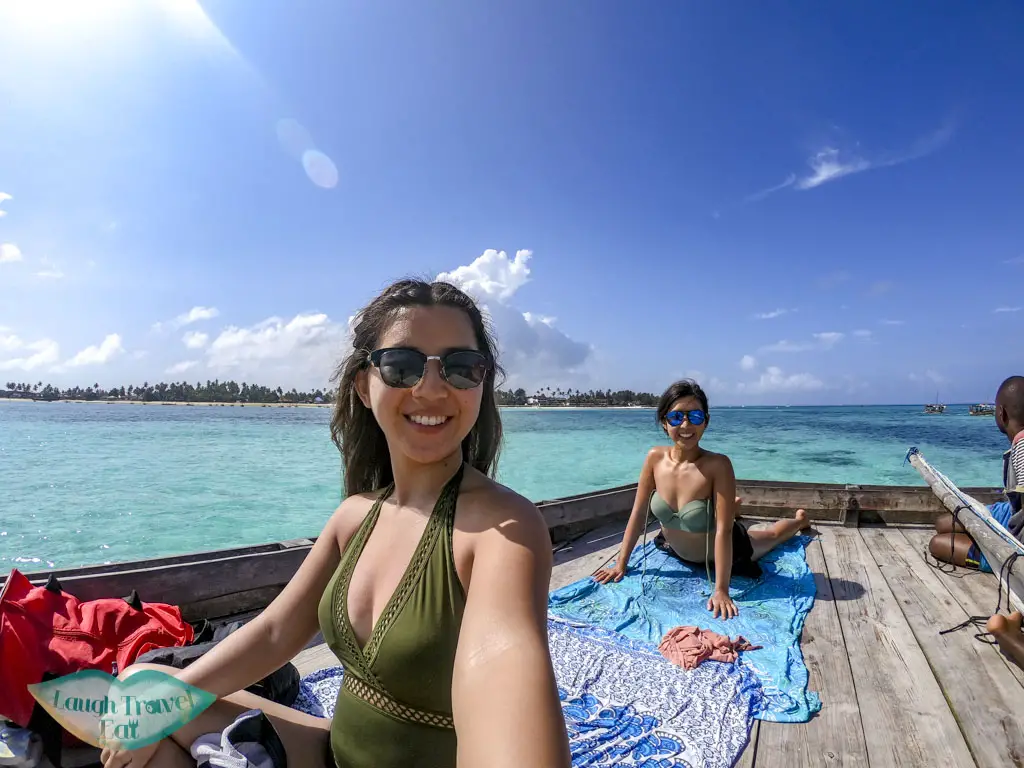 You can find it on Amazon, as I'm based in Hong Kong, I got mine from Fortress, one of the big chains to make sure I get a warranty.

Three way mount
Instead of selfie-stick, the GoPro three way mount is the best multi-purpose tool for GoPro. The bend means that you can arrange it so the stick doesn't appear in the photos. The base also has a small tripod stand attached but it's only good for flat ground, really.
The official version is not cheap, but you can also get it from somewhere like AliExpress.

Gorilla pod
If I know I'll be doing a sunset hike, I would take my gorilla pod so I can take timelapse on any surface. It's relatively small and lightweight, and the most trusted brand is Joby.
The same goes for Gorilla pod. The Joby version is a bit pricey, but knock offs are cheap.
Tripod
Depending on the hike, I might bring my big tripod. Usually it's either because I'm hiking solo or on a night hike. My tripod from the travel series by Sirui, which fits into my hand luggae sized suitcase.