Another hidden gem of a hike in Sai Kung, Lui Ta Shek means Thunder Struck Rock in Chinese, which likely refers to the lone rock jutting out just below the summit. It is the hill slightly north of Tai Tun Shan, one of my all time favourite, with a further but good view of Sai Kung Bay and the added bonus of seeing Highland Reservoir and Tai Po.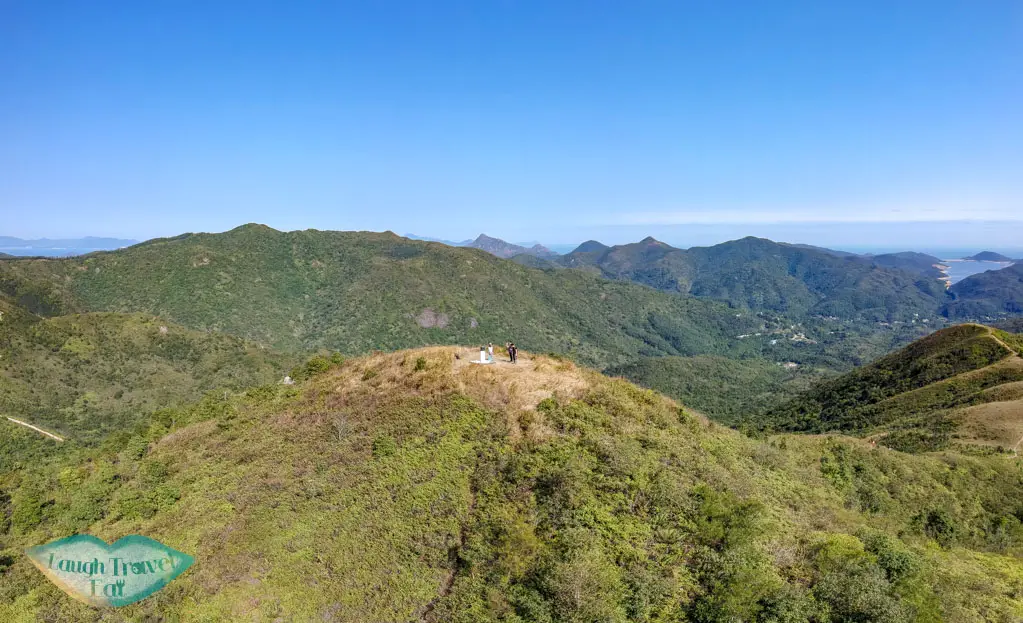 However, the hike is a little harder than Tai Tung Shan due to difficult terrain going up the hill! So don't go unless you have appropriate footwear.

Lui Ta Shek Summary
Time taken: 3-4 hours, depending on how long you spend taking photos
Pros: relatively less crowded, near public transport at both starting and ending point and amazing views
Cons: difficult terrain to reach summit
Difficulty: 3.5/5, not 4 because it's not long with starting and ending point near the bus station
Here's a vlog of the easy way to hike up Lui Ta Shek:
Starting Point for Lui Ta Shek
The whole trail is a sort of loop with starting and ending point interchangeable and only a few bus stations apart. I prefer to start at Cheung Shan, which has a set of stairs that leads up by the Monument for Martyrs Against Japanese Militarism.
You can take the 94 bus from Sai Kung Town Center and get off at Sai Kung Training Camp, which is only a minute or so away. The trail start is before the memorial and the only one nearby and not easy to miss.

Hiking up Cheung Shan
Don't underestimate the length of the stairs as it is long and continuous. Do turn around and admire the view of the Sai Kung Bay as you go up.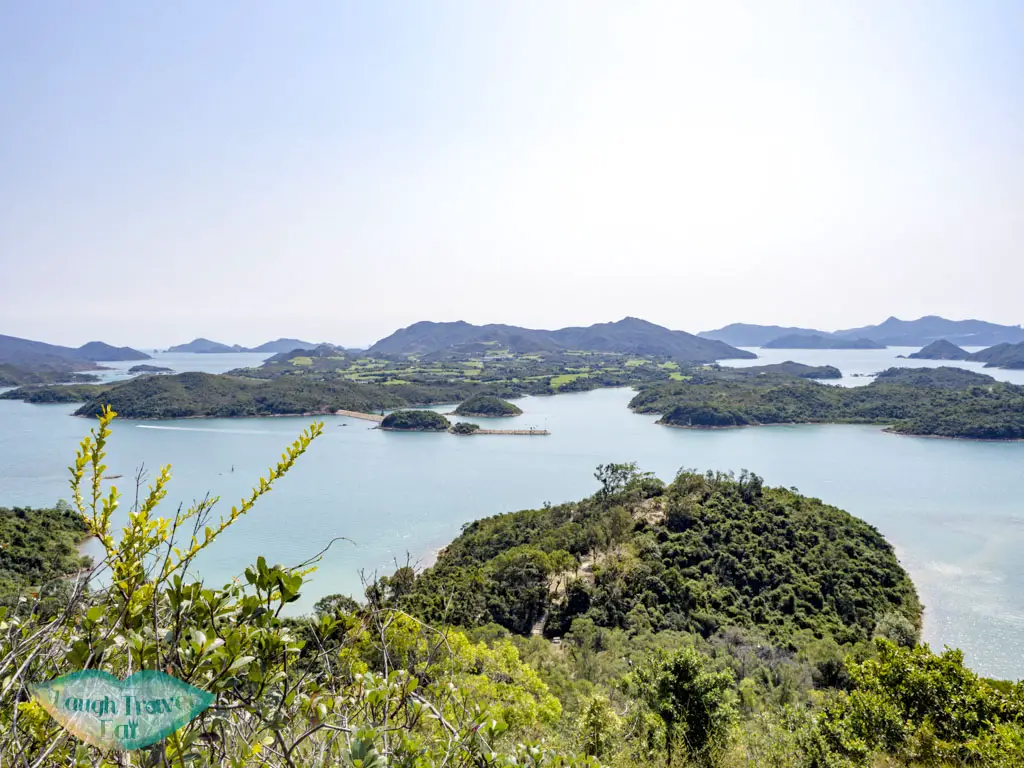 Once the end of the stairs is reached, the trail still goes up but between bushes with less incline.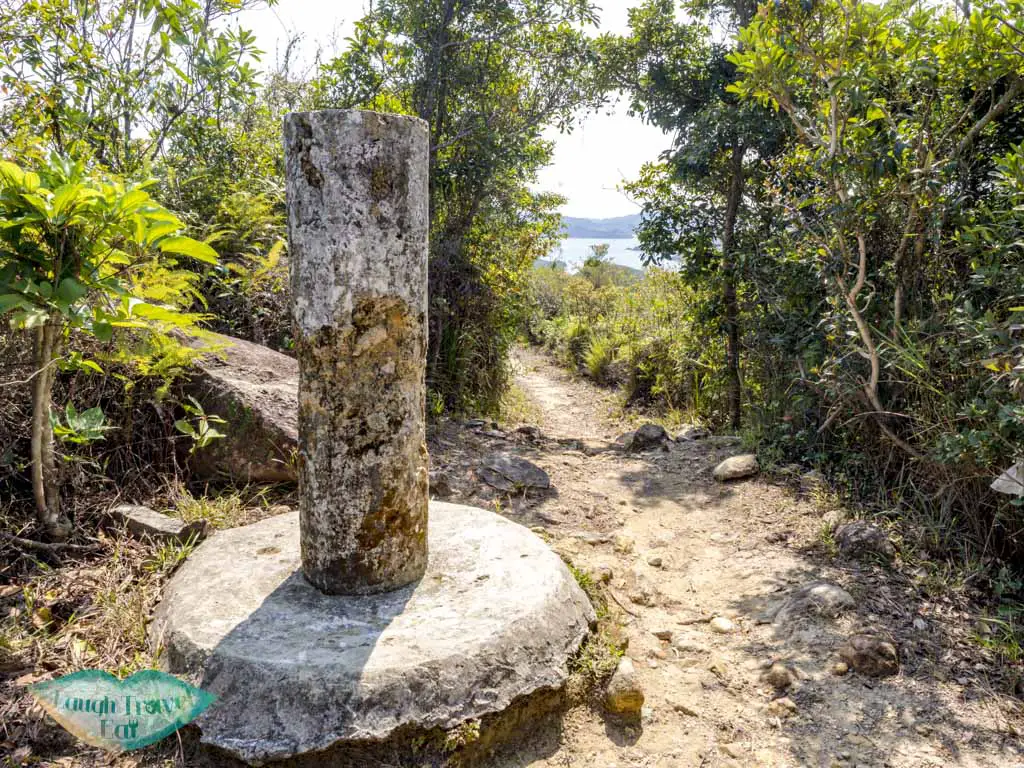 The top of Cheung Shan – which means long mountain – is marked by the standard black and white pillar. But it's surrounded by vegetation so there isn't much of a view.

Cheung Shan to big junction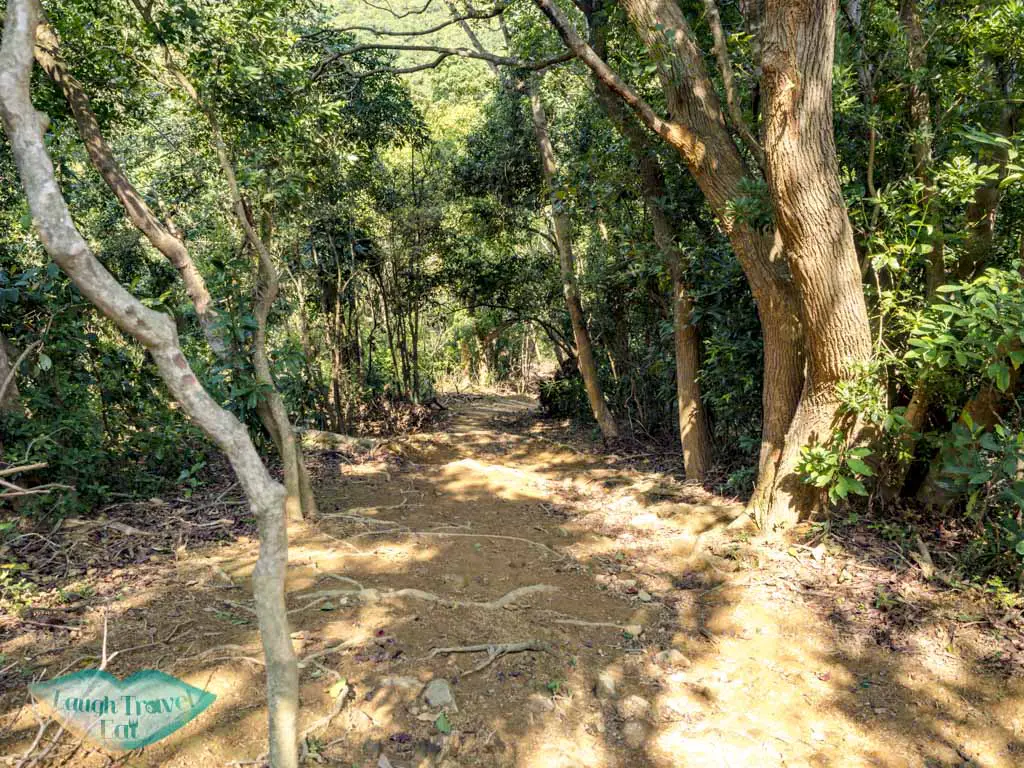 From Cheung Shan, carry on the same path and stick to the right. There are many signs pointing towards Pak Tam Shung so it's not easy to get lost as long as you follow it.
This stretch is almost completely covered by trees so you'll be nicely shaded. There are some slippery parts so definitely wear hiking boots with a good grip for this hike.
Eventually, you'll reach a big junction that looks like this: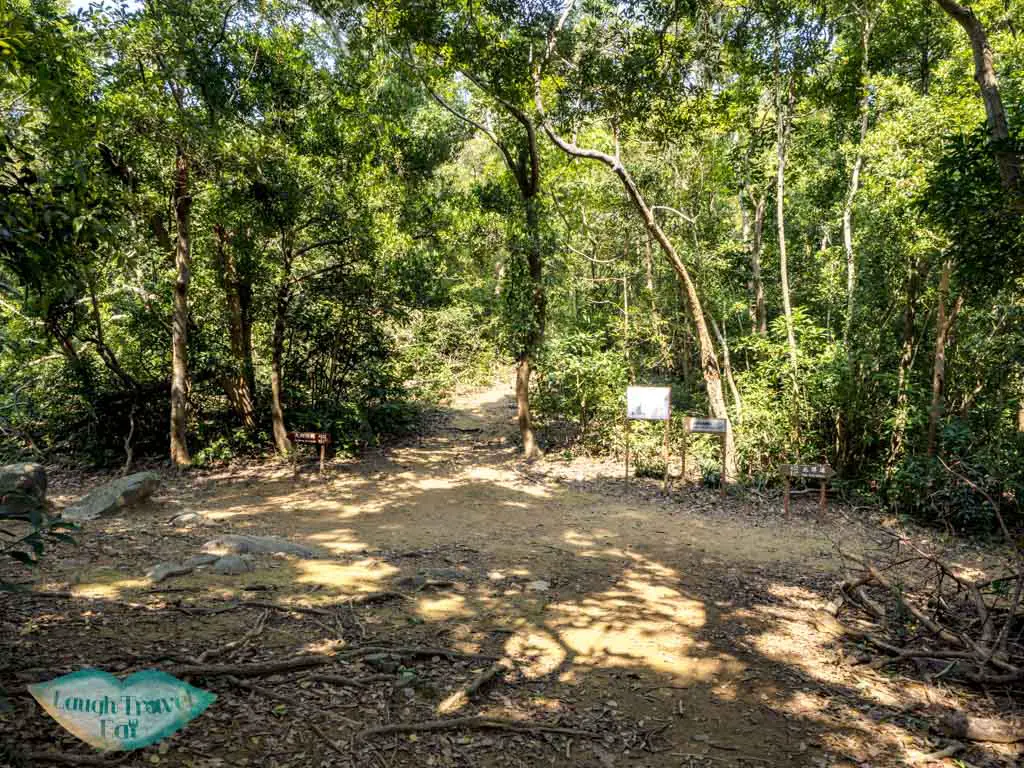 It should point to Pak Tam Chung to the left, but that's not leading up to Lui Ta Shek. To go up, continue straight to the small, obscure path.

Junction to Lui Ta Shek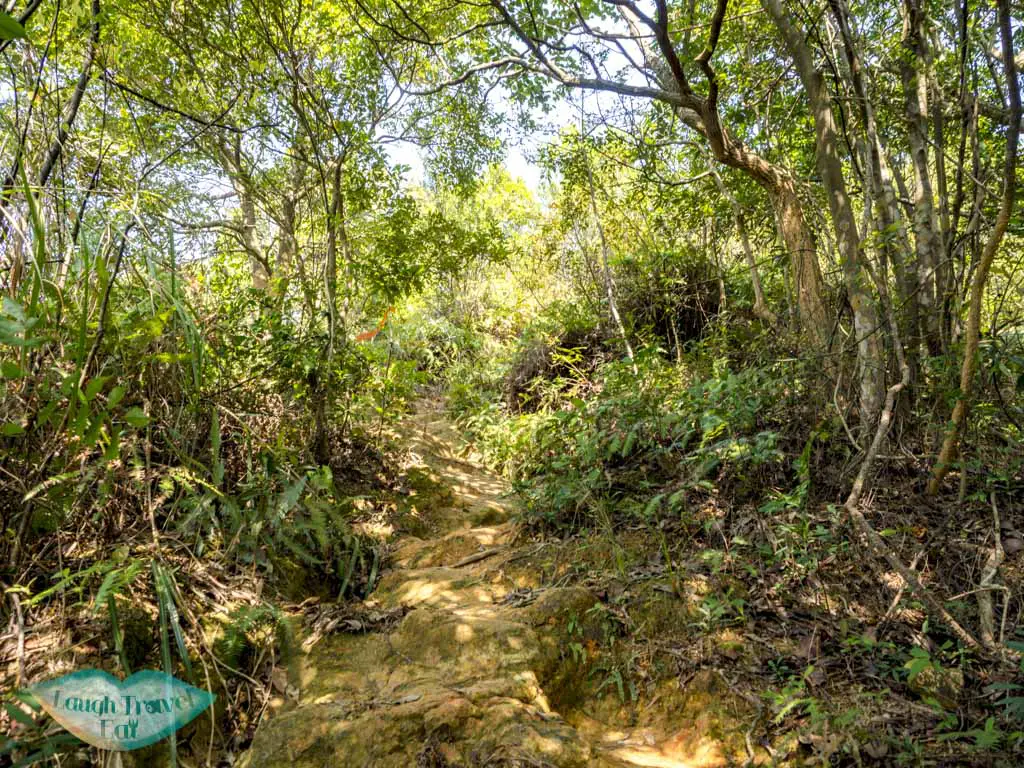 Follow the narrow trail up. It should be pretty straightforward as there isn't any other route. When in doubt, look around for ribbons which are trail markers in Hong Kong.
We did have to scramble over some parts that aren't the easiest, but overall, it's shorter to reach the top than expected.
Lui Tak Shek Summit (379m)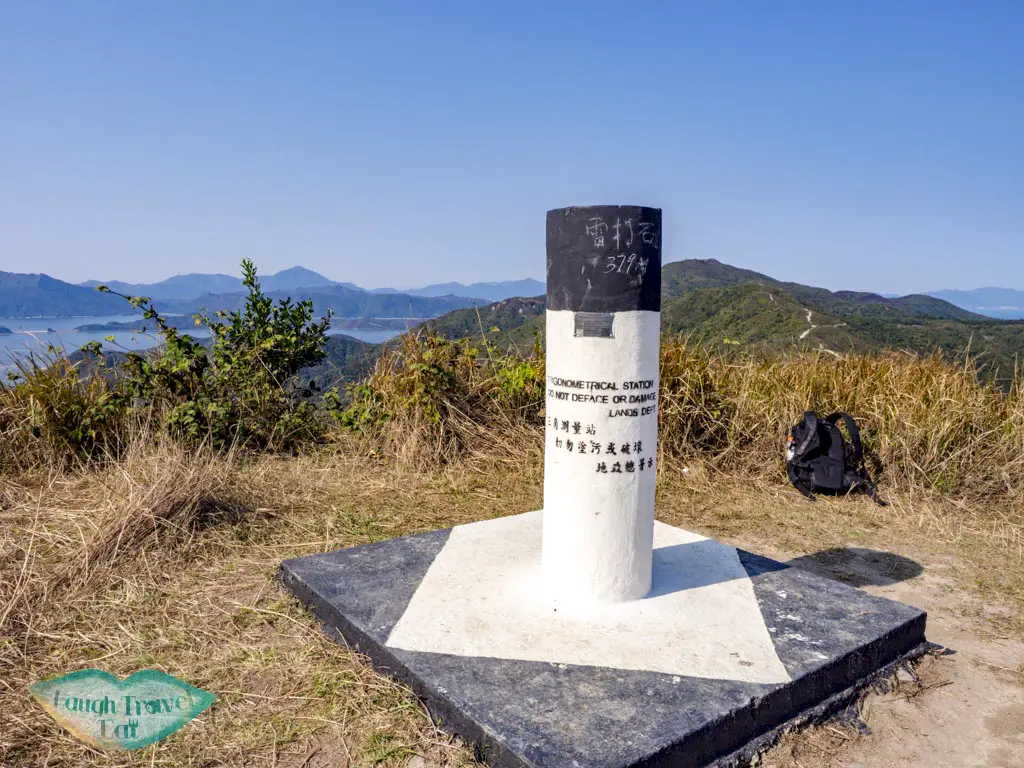 At the top it's a great panoramic view to all sides!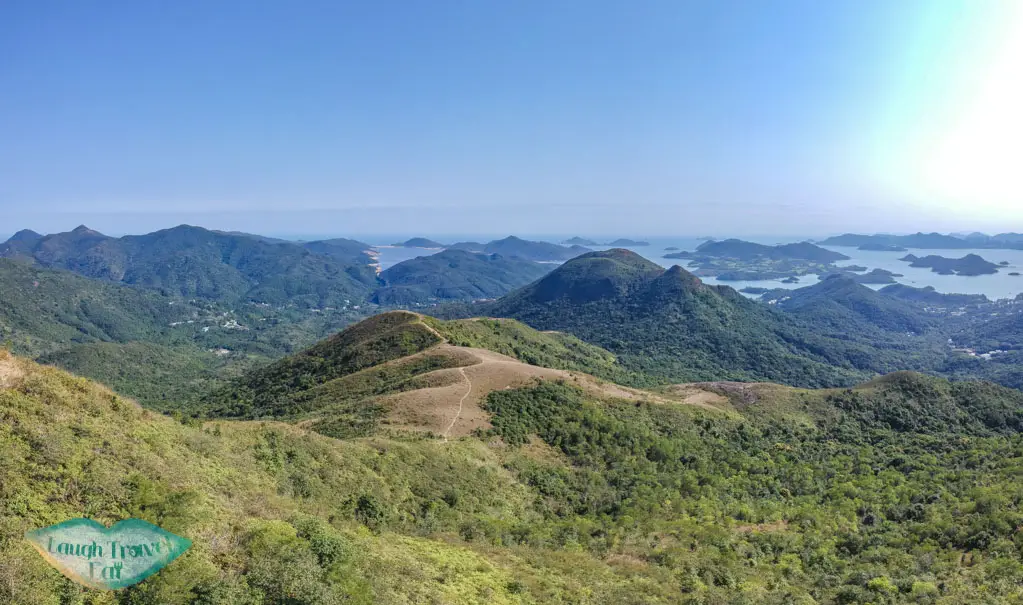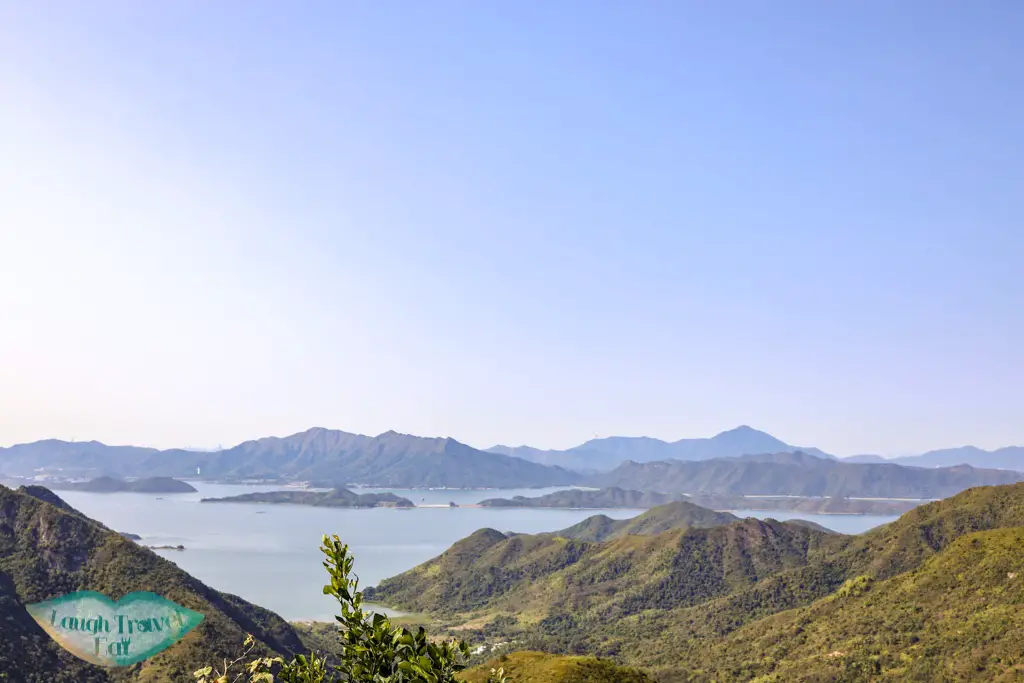 To get to the Lui Ta Shek itself, there is a trail that goes down across from the one that you come up on. It's like one or two minutes to reach it. Although without a drone, it's hard to get a good photo.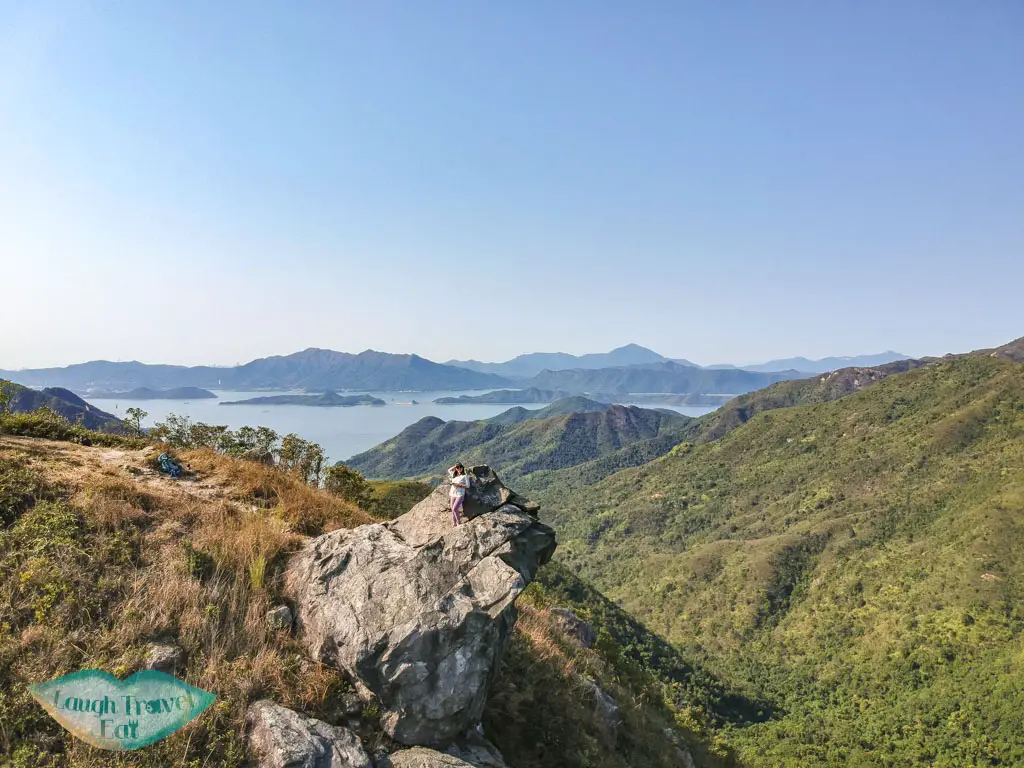 Lui Ta Shek back to Junction
The fastest way down is to go back to the junction then take the left towards Pak Tam Chung.
We found out that one of the hills has a shortcut, but it's not too hard a climb anyway.
It's rather slippery to go down so take care and take your time.

Junction to Pak Tam Chung
If you are up for more hikes, you can hike up Tai Tun as well and this would take you down to the obscure exit by the Pak Tam Chung Car Park.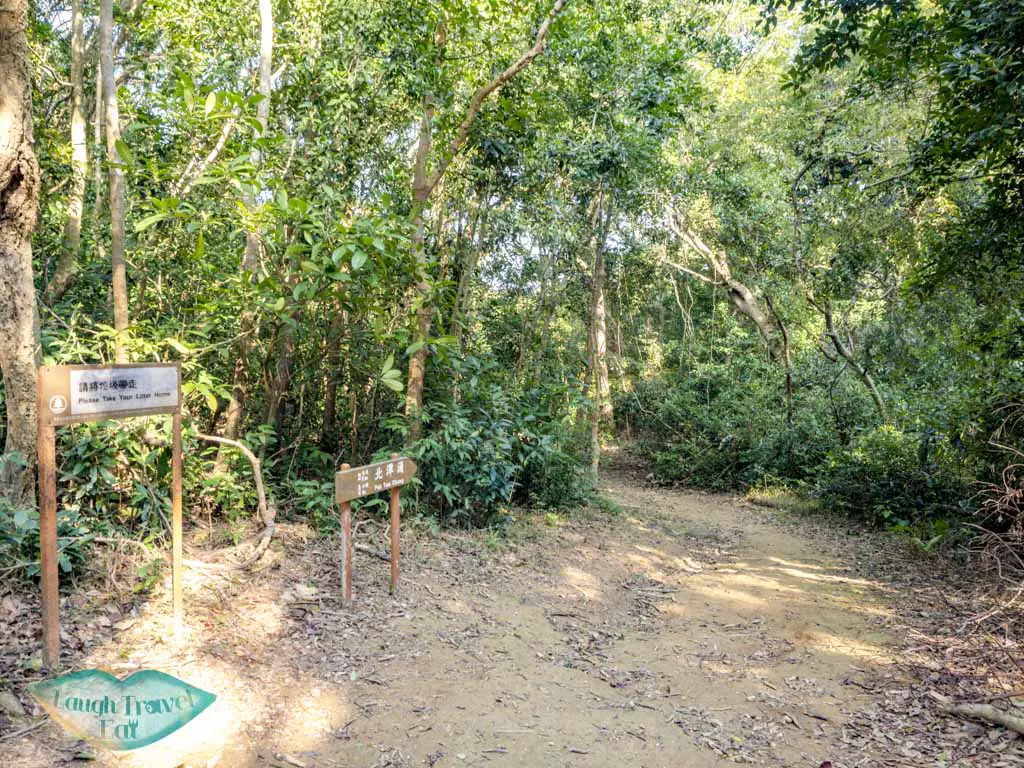 Otherwise, follow the sign that points to Pak Tam Chung.
You'll eventually reach a public bathroom, where there's a set of stairs that will lead you to the BBQ area.
Ending point and getting out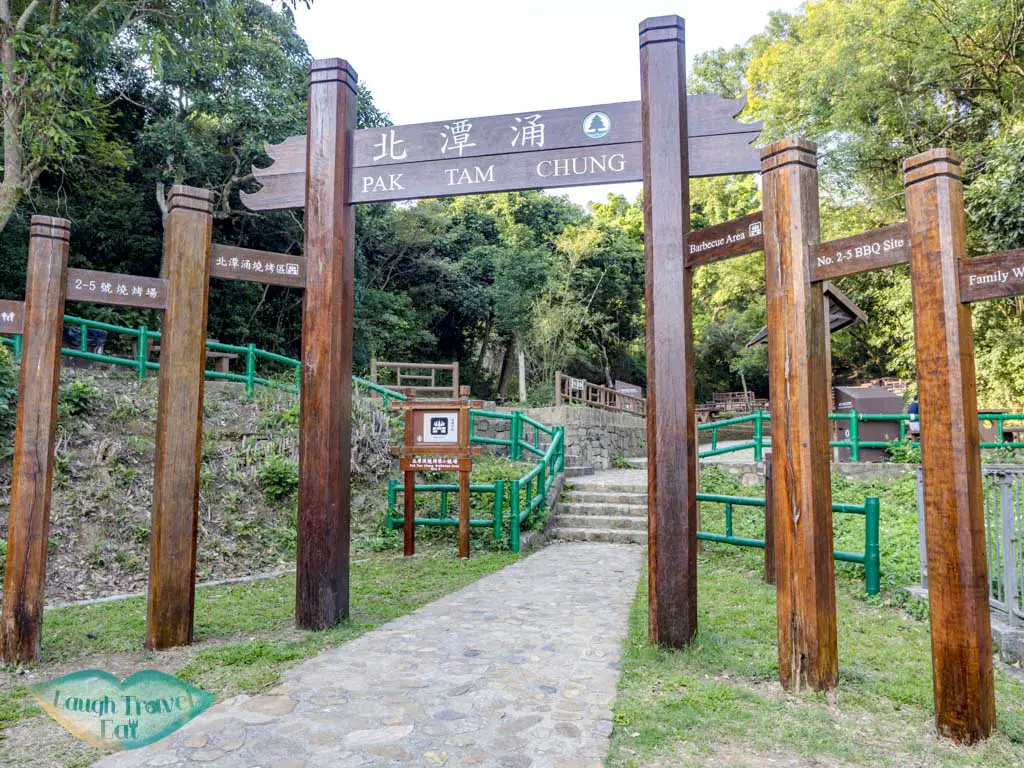 The trail links to the Pak Tam Chung Family Trail that exits at the coach parking lot. From there it's just a minute to the bus station where you can catch the 94 to go back to Sai Kung Town Center again.