It's hard to decide what to bring for a Europe summer backpacking trip. There are so many photogenic places but on the other hand, you don't want to carry a huge bag around. I am not saying that my packing list is perfect, but I am here to talk about what I bought and whether I regret bringing it or not:
*this post contains affiliate links which mean a % of the sale made through it goes to me at no cost to you. Clicking won't cost you any money though! So have a look at what I recommend.
Best Backpack for Traveling Europe:


First thing first, bags. You need to decide on a luggage. Going backpacking means you are on the move a lot, and the longest place we have stayed on this trip is 4 nights so that put suitcase out of the window. Here's mine and my sister's choice:
Honestly, I wished I would have got this one as well because it's so versatile. It just about fit in the carry on requirement if you get the S/M one and take off the added backpack, and it's well decided, too:
Pro:
provides an additional backpack with laptop sleeves and waist strap

The backpack attached by

zip

, less chance of ripping off

Zips that goes all the way around
Cons:
With our size, we can't carry the backpack with the extra backpack zip on the front because it tips us over.
The reason why I went for this is because I got this is because I wanted to bring more things. While the bag is awesome, it is a bit cumbersome to lug around for a high mobility trip. However, there are many good points about it:
Pro:
wheeled backpack two in one

Provide an extra backpack that clips on at the front

Provide an extra waterproof toiletry bag

Durable and all-terrain wheel

A shoe compartment at the bottom of the backpack

A zipped cover for the shoulder straps when not in use
Cons:
heavy frame, I can't carry it as a backpack at all

 The extra shoe compartment requires extra lock
All in all, I would recommend you to get the Osprey backpack for this trip – it'd be a lot easier!
A medium crossbody bag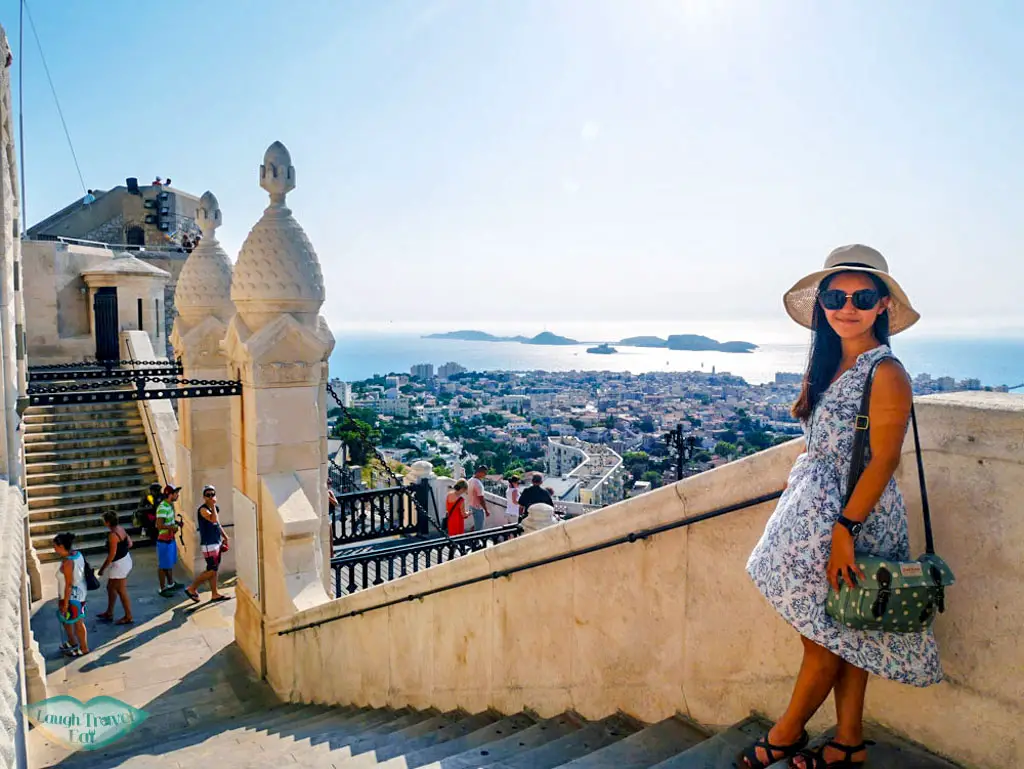 The bag that I brought along for most of the day is a Cath Kidston style messenger bag. It's water resistant as well and can hold a surprising amount of things. Of course, later, I got a convertible backpack that makes the weight easier to bear, though a camera bag would be a lot handier. I do tend to carry a lot of items with me day-to-day, so having a big enough bag that won't break my shoulder is important.
>You can read more about my 5-day bag essential here.
A small cross body bag
In case I want to go out for an evening or when I don't need to bring as much out, a small cross body bag is super useful. It is also great for when we go from place to place to store my valuables and travel documents, so I can get them out quickly. I would recommend getting one with zip and is relatively chic! I stole mine from my mum, but here's a similar styled one.
Backpacking Europe essentials accessory: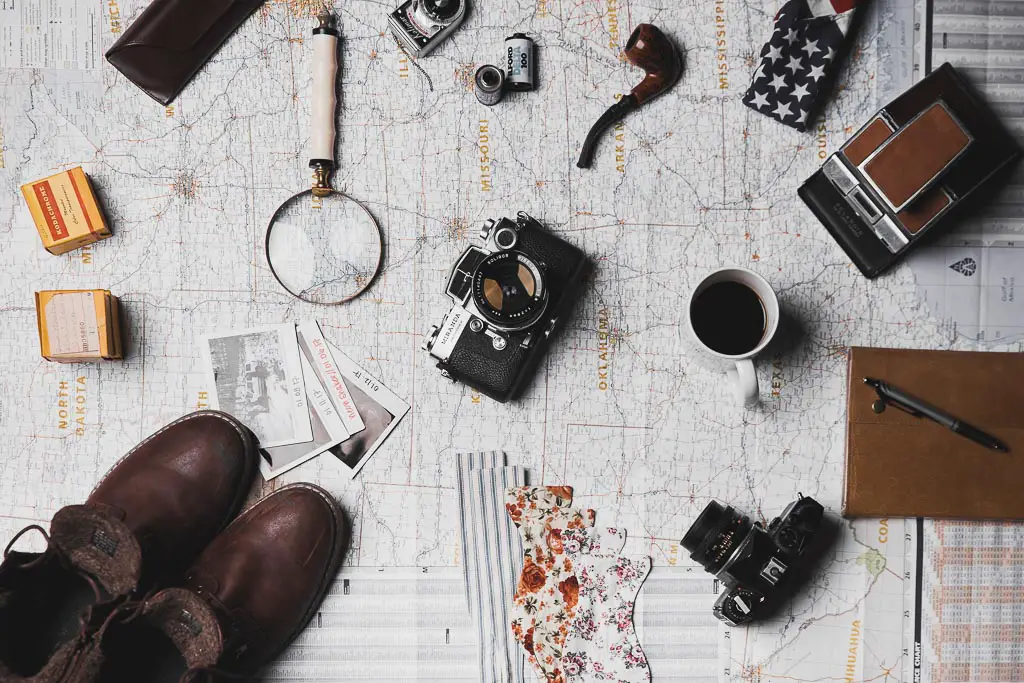 I have talked about my top 10 travel essentials before, but here I will mention a few of them again:
Women's travel clothes for Europe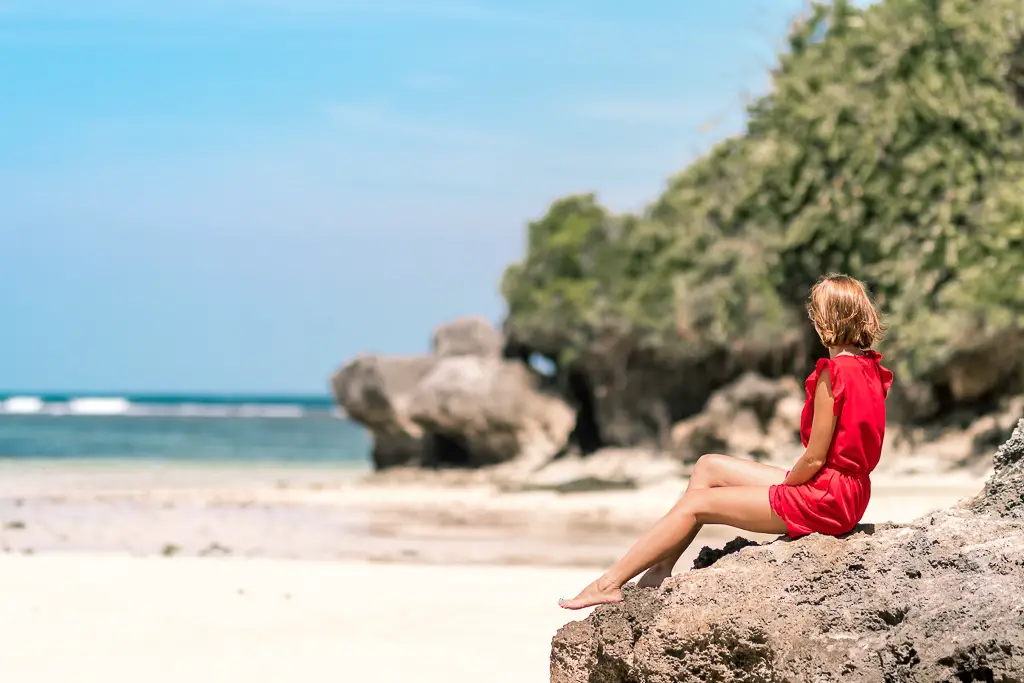 Now on to the good stuff (for some), I am actually going to list everything that I brought with me to the trip, but I will split the list into three tiers according to how frequently I wore them. Since I went to Europe in the summer and our trip involved a lot of hikes, there are pieces that were more useful than others. You can read more about our activities in the 22 days Europe itinerary.
Tier 1: most frequently wore
Straw hat: you can't go wrong with a straw hat. Not only do they block out the sun, they are breathable and stylish! Mine one has a wide brim, circular cap, and black bow: goes with every outfit and head shape: here's the link to the exact one. Although you can also spice it up with an embroidered one.
Sunglasses: admittedly, bring three is a little over the top but I love that I have choices: I have a circle polarized pair, a heart-shaped pair, and a regular, ray-ban styled pair.
Levis Denim cut off: the ultimate versatile piece that goes with any top (except other denim, NEVER go double denim!). I virtually never went on a summer trip without it. They are all one-offs, but here's an Etsy shop that sells them.
Grey macrame back top: a simple but sassy top that's great for any bottoms and hiking, too! I made this one (see how to in my summer DIYs post), but you can get a cross back one here.
Black palm printed shorts: I actually bought this while in Nice since I didn't bring any comfortable bottoms for hiking. Needless to say, it has become part of my basic wardrobe. The exact one is no longer for sale, but here is a similar one.
Sarong: often ends up as a beach towel and wrap as well, it's a great piece to bring for a summer trip. I got mine in a shop in Greece, but here's a very similar one.
A little white dress: my ultimate photo dress, I wore this on my first day in Cinque Terre and Riomaggiore and it's definitely an eye-catcher. Little white dress ftw (the dress was bought 3 years ago, but here are some similar ones):
[show_shopthepost_widget id="3016471″]
White racer back camisole: another basic piece that matches with anything, I wore it on this trip, to Italy, and to Vietnam, too!
White Lace off shoulder top: another piece that it's easy to mix and match – and it's not pricey!
Hi-low hem sleeveless dress: a printed dress goes a long way, and the hi-low hem makes it more unique! The exact one I got from Cotton On but it's sold out, but here's a similar one in black and white print.
Tier two: Nice additions
Brandy Melville cross back daisy dress: I would have put it higher if it isn't for the tricky cross back – you would have to wear a nude bra for that (I use nippie skin and they are pretty amazing – link here).
The dress I have is sold out, but here is a similar one, and here is a short-sleeved version.
Hollister denim shorts: because the Levis cut off I own isn't terribly comfortable, I brought along this for other occasions.
Open back printed top : a great number for a summer trip, the only problem is that it requires a bralette or nude bra.
[show_shopthepost_widget id="3016489″]
Printed skort: a more sophisticated option for none hiking day, and it's more breathable than denim shorts!
[show_shopthepost_widget id="3016493″]
Romper: super comfortable and still stylish
[show_shopthepost_widget id="3016497″]
Tier three: can probably leave at home
Swimsuits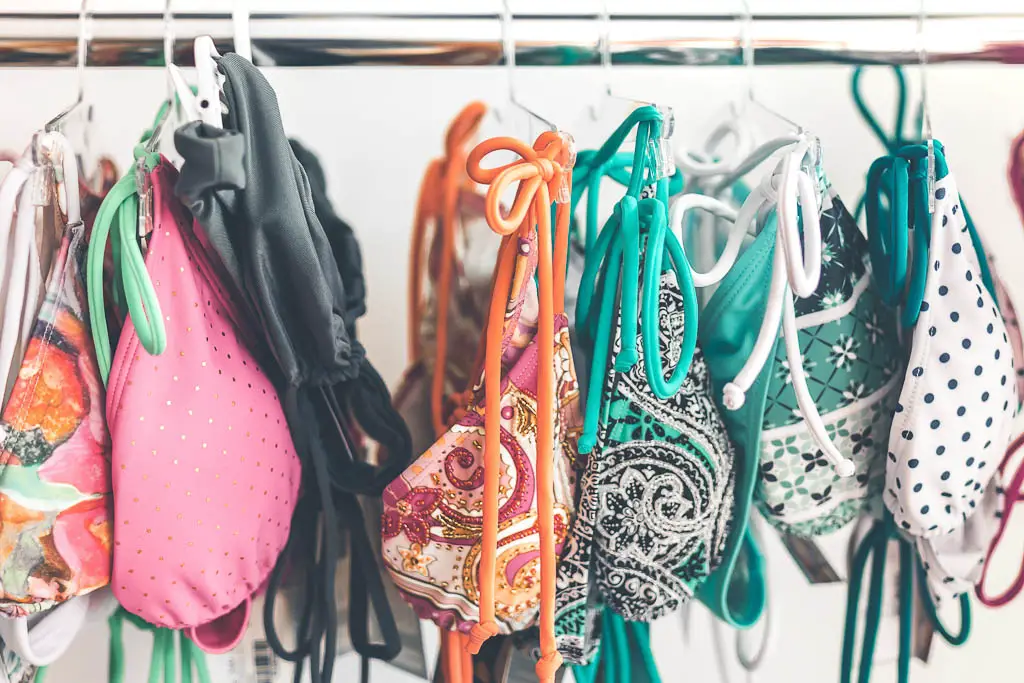 I brought two swimsuits with me on this trip, one is a bikini for tan line purposes, and one is a one-piece that would be better for coverage. I've since become obsessed with swimsuits and here are some of my favourite:
[show_shopthepost_widget id="3016501″]
Shoes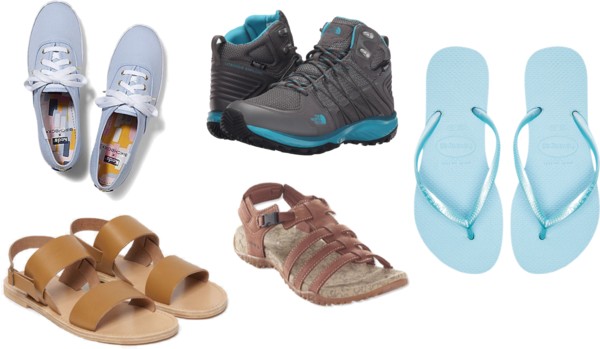 Shoes are among the heaviest things to lug around, so when picking how many to take on a trip, it is best to keep the number as low as possible. For winter, it can be as easy as wearing the same pair of boots, but for a summer active trip, it's not as easy.
Flip flops: you should never travel without flip-flops, unless you are going to a hotel. I wear them indoors, in showers, and out and about: they are useful! It's best to get something good quality – I have had mine break on me half way through the trip!
Sandals: it's summer and if you want to get dressier than flip flops, sandals are a must. You have to pick a comfortable pair or else you will suffer. It's best to get something comfortable (I recently got a pair made in Hoi An with leather), a similar one is is a similar one, here's a is a similar one(albeit less stylish).
Hiking boots: we hiked to Calanques and then up Stromboli to name two, so we had to bring them along. Otherwise, trainers would be fine. There are plenty of brands to go for, but I recommend getting one with ankle support or else you might as well bring trainers.Unless you plan on doing a lot of wet hikes, getting a non-waterproof one will be cheaper and more breathable.
Keds: since there are days when closed toed shoes are required, I brought a pair of keds, too. I got them in grey because it's a more versatile colour! 
Wet shoes: if you want to swim in places where the terrain is rocky, you'll need it!
Toiletery packing list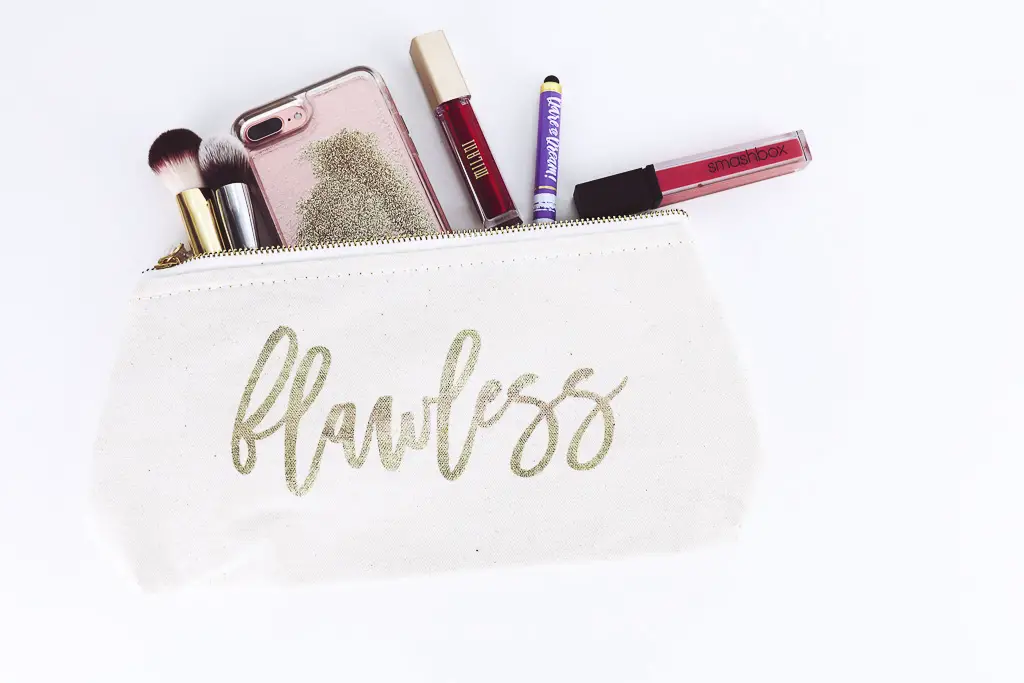 Sunscreen: you can't go on holiday in summer without sunscreen. My current favourites are banana boat SPF 50 spray for body. You should always have a separate sunscreen for your face, too, and this one by Shiseido is highly rated.
Assorted medicine and first aid items: you never know what you will need. Always carry disinfectant, wipes and some band-aids and painkillers.
Body butter: summer heat can be brutal and your skin will suffer, so bring some moisturizer. My favourite is the ones by body shop. They are so solid that I never had any problem bring them with me on carry on.
Wet bags: wet bags are essential for the endless trip to the beach or your toiletries.
Detangled hair brush: this hairbrush revolutionizes my life. Goodbye to tangled hair!
 Quick-dry towel: it folds up small and works on top of drying quick. My travel would be a lot more difficult without it.