3 days in Berlin: the ultimate highlight itinerary
Three days in Berlin might not be enough to see the whole city, but it will give you a taste of what it has to offer. The capital of Germany is one of my favourite cities in the world, rising out of its turbulence past with a mix of old and new. After three visits and 7 weeks in the city, here is a tried-and-tested 3 days itinerary that would give you the best of Berlin:

Note: if you are in Berlin on a Sunday, I highly recommend visiting its markets 
Transport in Berlin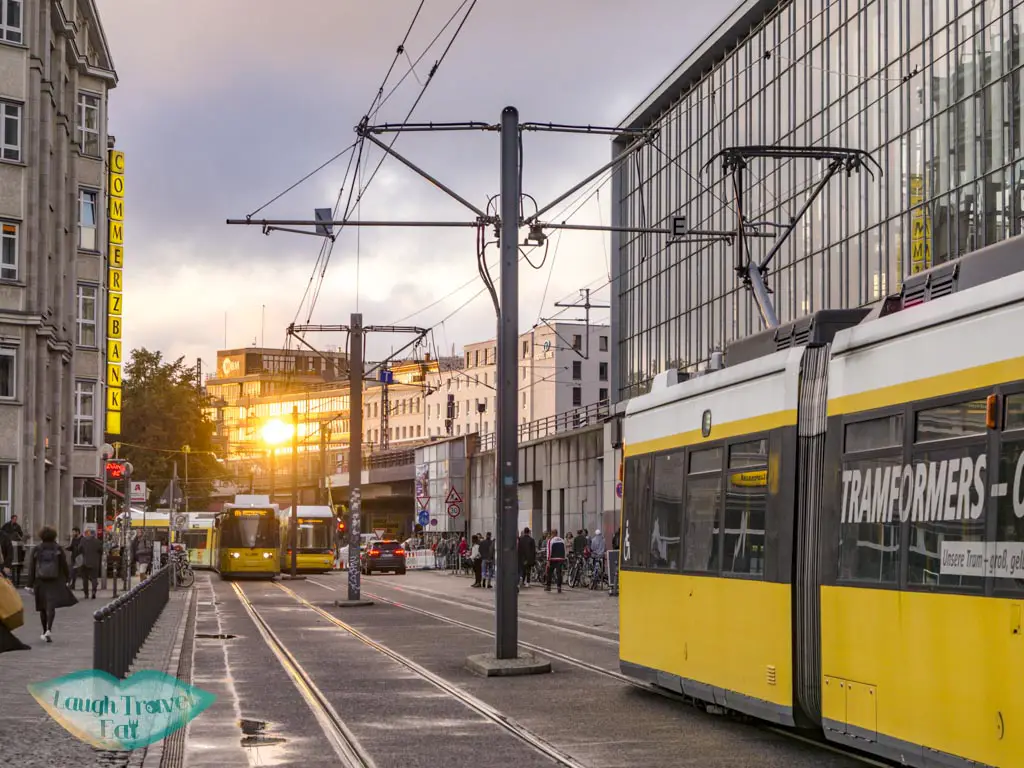 A sprawling city linked by an efficient chains of overground trains (S-bahn), metro (U-bahn), trams, and buses. There are no ticket barriers in Berlin, instead, you have to buy your own tickets and validate it on a yellow machine by the bus, tram, or metro stop.
There will be (frequent) random spot check by incognito ticket inspectors and you will be fined if you are found without a ticket. Be warned – it's upwards of 60 Euros.

Note: if you forgot to stamp it, the fine also applies!

You can buy single tickets, but for ease of mind and efficiency, I would get a day ticket – which costs 7 Euro, unless you are planning on renting bicycles. Another option is to get the Berlin Welcome Card.

See the Berlin transport ticket prices here

Berlin Welcome Card
I was gifted a Berlin Welcome Card but all opinions are my own

Nam
The Berlin Welcome Card is a transport and discount card for tourists ranging from 2 to 5 days. You can pick it up at any tourist center, including at the airport, and the date starts when you validate it at a machine. It also gives you one day of hop on hop off bus and up to 50% off various attractions and some restaurants.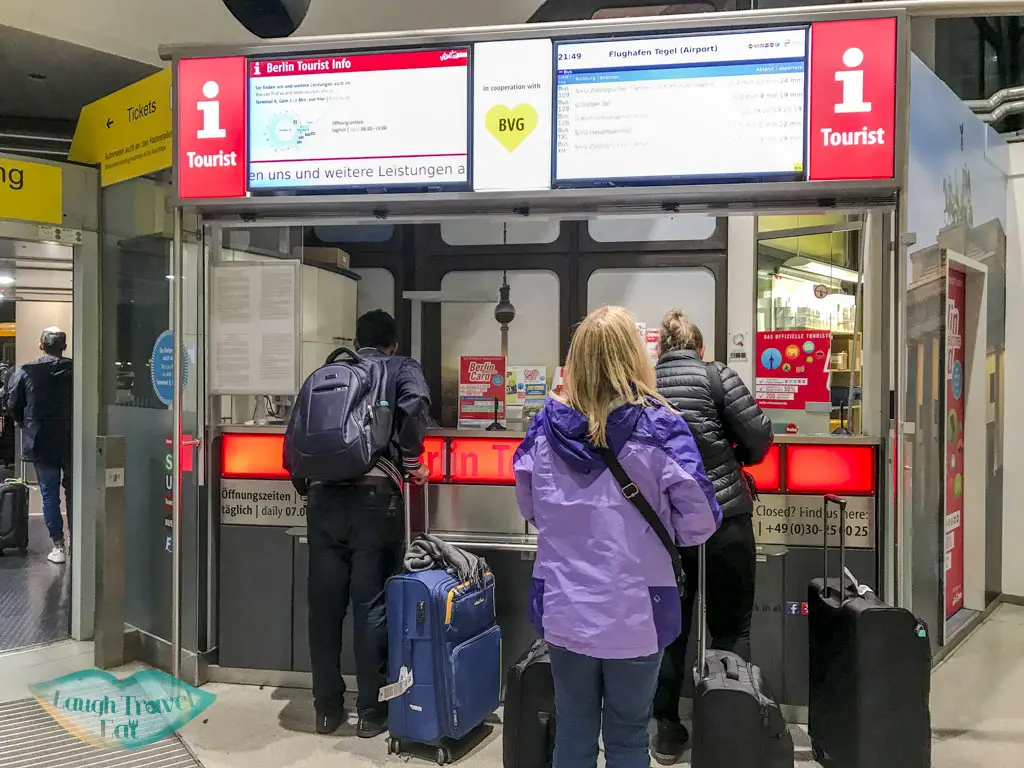 There's also the Berlin Welcome Card All Inclusive that includes museums. While I generally prefer outdoor activities myself, there will be a rainy day and the quality of museums in the city is pretty great (see my complete Museum guide here). If you are here longer than 3 days, I would get a Museum Pass, but if not, this Berlin Welcome Card All Inclusive is great value since it's a package deal.

Berlin Welcome Card 72 hours EU 29, All Inclusive EU 46
What to do in Berlin in 3 days
Day 1 Discover Old Berlin and its Museums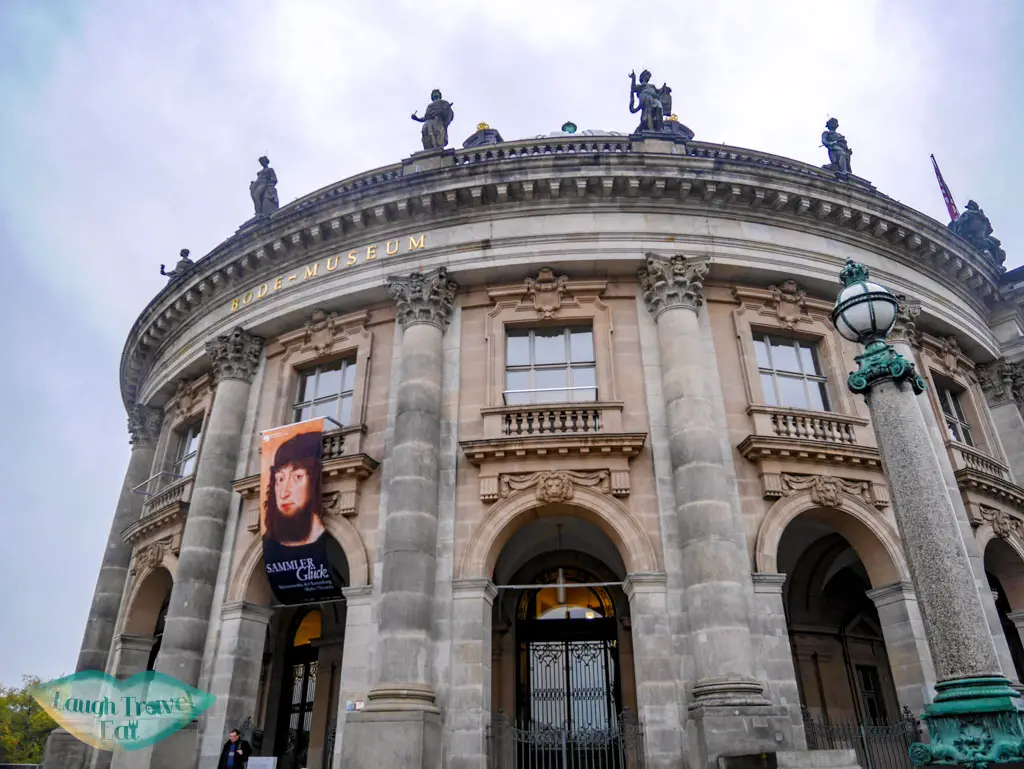 Berlin has a great collection of museums and most of them are clustered around the historic center by the River Spree. In fact, a lot of them are on an island in the river which is nicknamed the Museum Island. Depending on your interest, there are dozens of museums you can visit.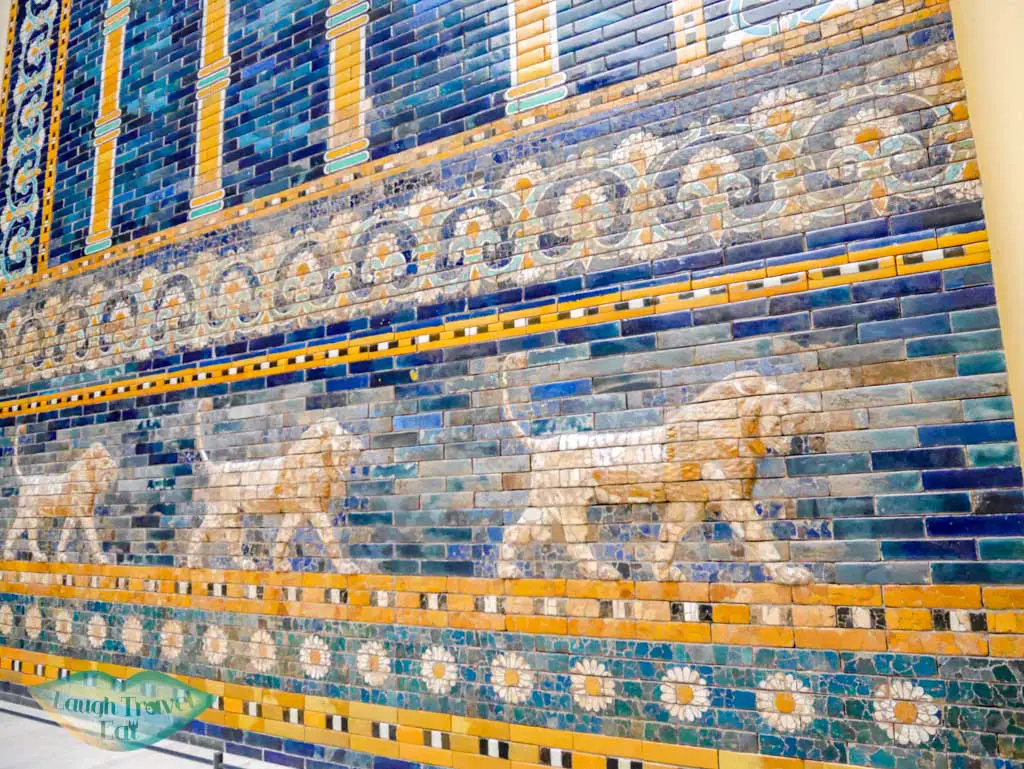 My personal favourite is the Pergamon Museum, although it focuses more on the Middle East and Islamic history and art. I suggest you start the morning off with a visit to the Berliner Dom – aka the Berlin Cathedral – and go up the tower before moving on to the rest of the museums. Here is a detailed guide on the museums of Berlin.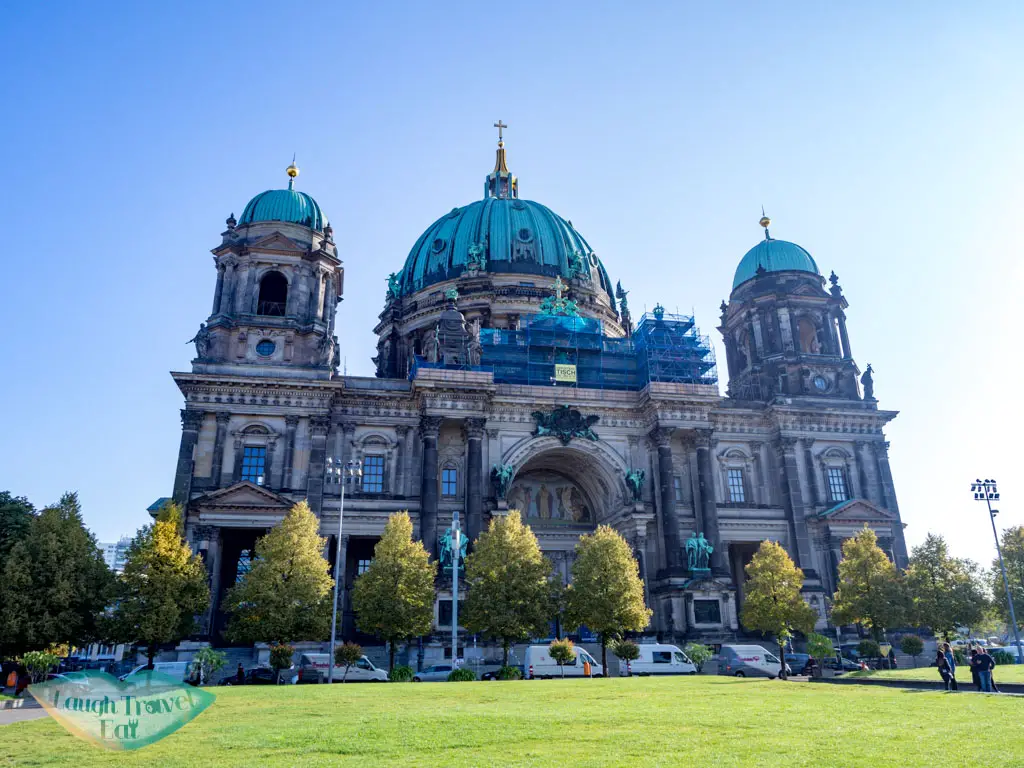 It's a pleasant 20 minutes walk from Berliner Dom and the Museum Island to the Brandenburgen Tor along Unter den Linden, and here are some of the other monuments and landmarks you don't want to miss:

Bebelplatz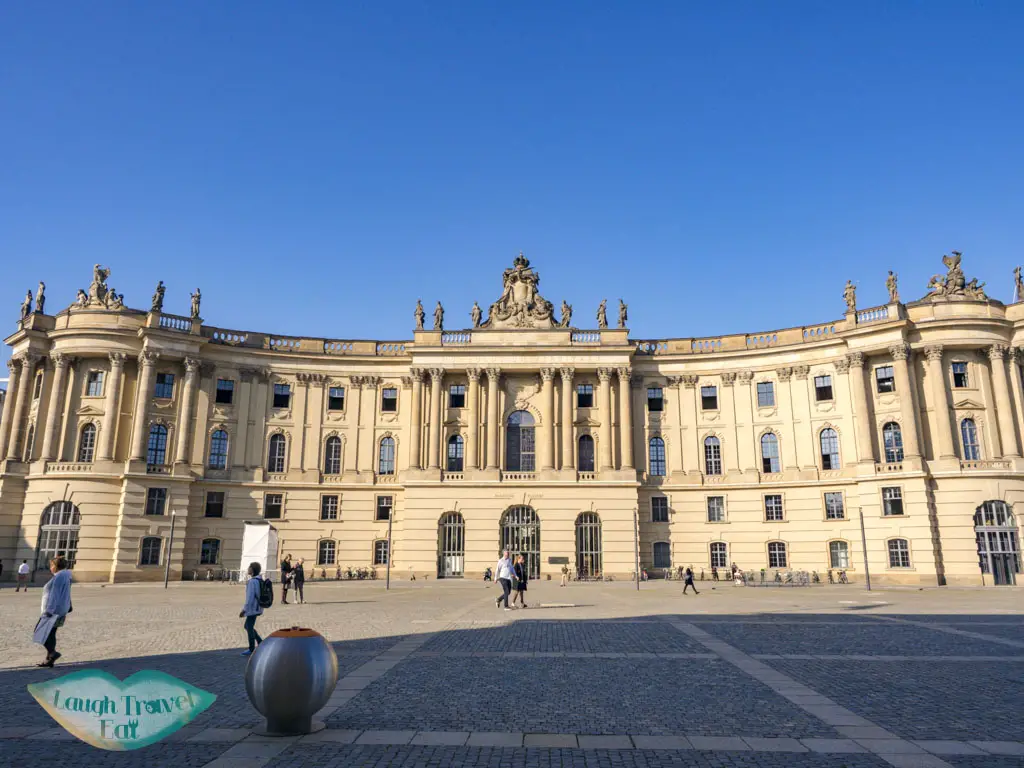 The spacious square adjacent to Unter den Linden surrounded faces the Alte Bibliothek of the Humboldt University is worth a stop to admire. It was built in the mid-18th century, however, it is best known for being the site of book burning during the Nazi period.

St. Hedwig's Cathedral
The green domed Roman Catholic Church is on the other end of Bebelplatz, the first to be built after the Reformation in the 19th century. It is a Neoclassical church modelled after Rome's Pantheon. It was damaged during WWII but rebuilt in the 50s.

Gendarmenmarkt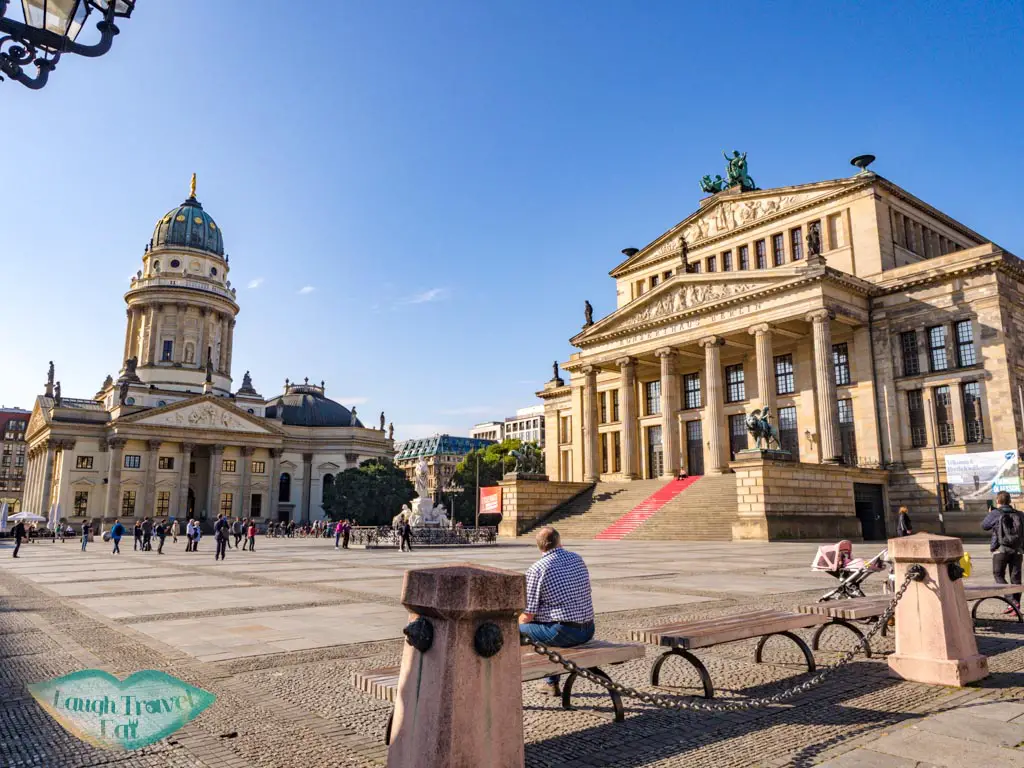 Going further south, you'll find this rectangular square completed with two mirror image churches either side of the Berlin Concert Hall. The two churches are the French and German (Französischer Dom and Deutscher Dom), neither of which are a cathedral. All of them dates back to the 19th century and was badly damaged in WWII and restored. 

Brandenburg Gate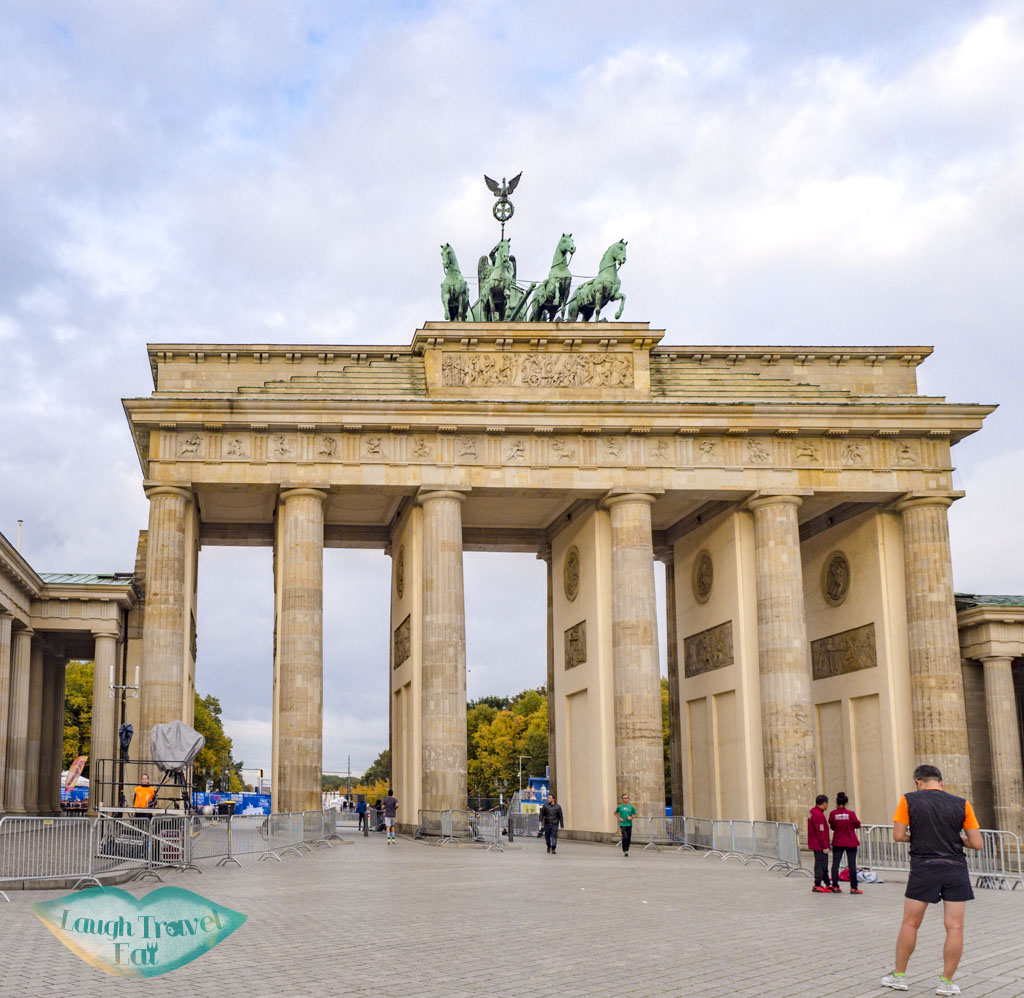 The iconic gate of Berlin is at the end of Unter den Linden and hard to miss. It was built on the order of Prussian king Frederick William II in the 18th century to represent peace. Atop the gate is a chariot ridden by the goddess Victoria known as Quadriga, a classical design modelled after the Acropolis gateway in Athens. The square in front of it is now a pedestrian zone, and is often busy since the morning.

Reichstag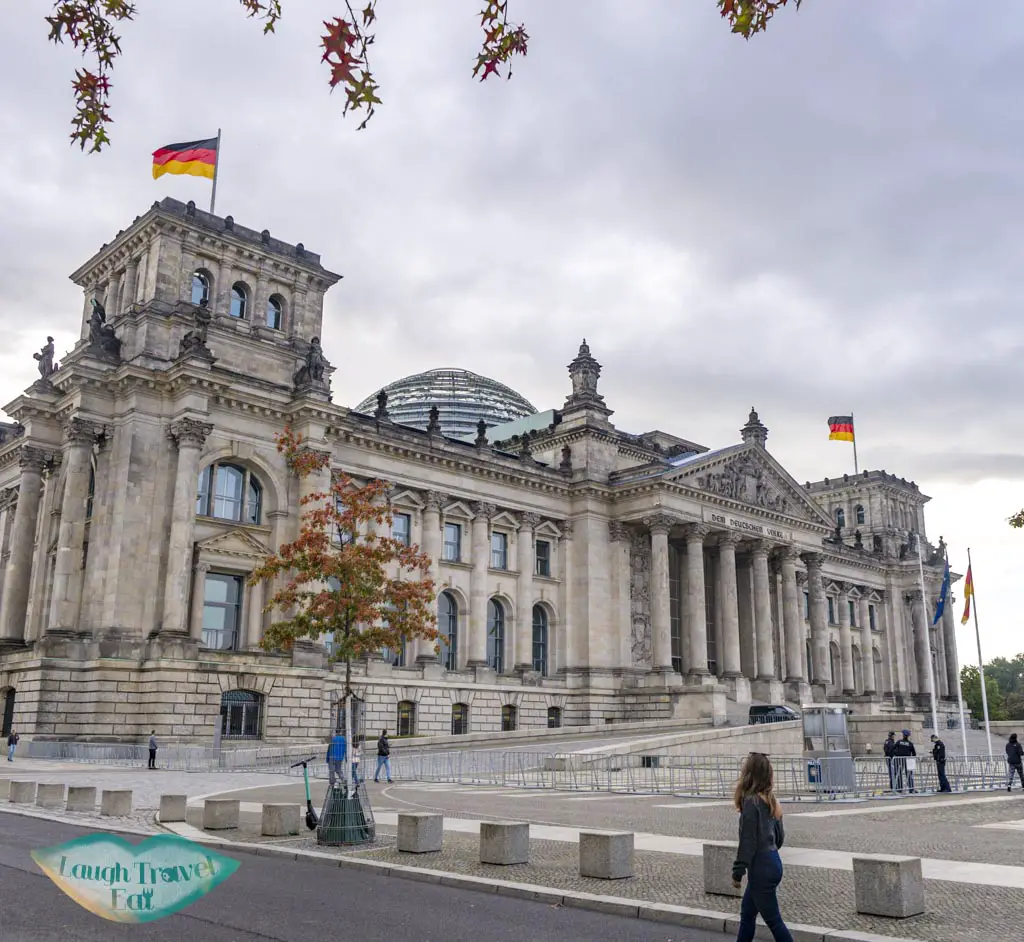 The word in German means the Parliament, and is also the name of the building that houses the political heart of Germany not far from the Brandenburg Gate by the River Spree. It was built in the late 19th century, falling into disuse during the East and West Berlin period until the 60s. 

Memorial to the Murdered Jews of Europe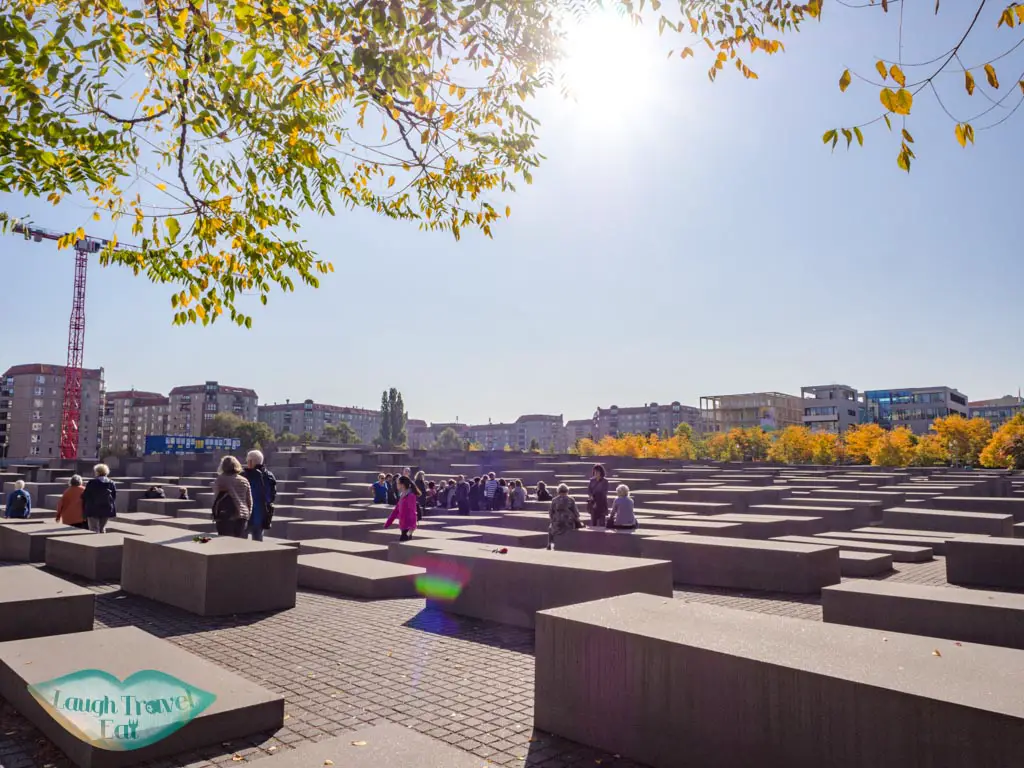 The sprawling space just a block or so away from the Brandenburg Gate is made up of an undulating ground topped with concrete blocks. They are a Memorial to the Murdered Jews of Europe. There are 2 711 of the blocks covering the 19,000-square-meter area, designed to invoke a sense of confusion within order.
If you want to learn more, there is an underground information center along with a list of names of those who had died in Holocaust.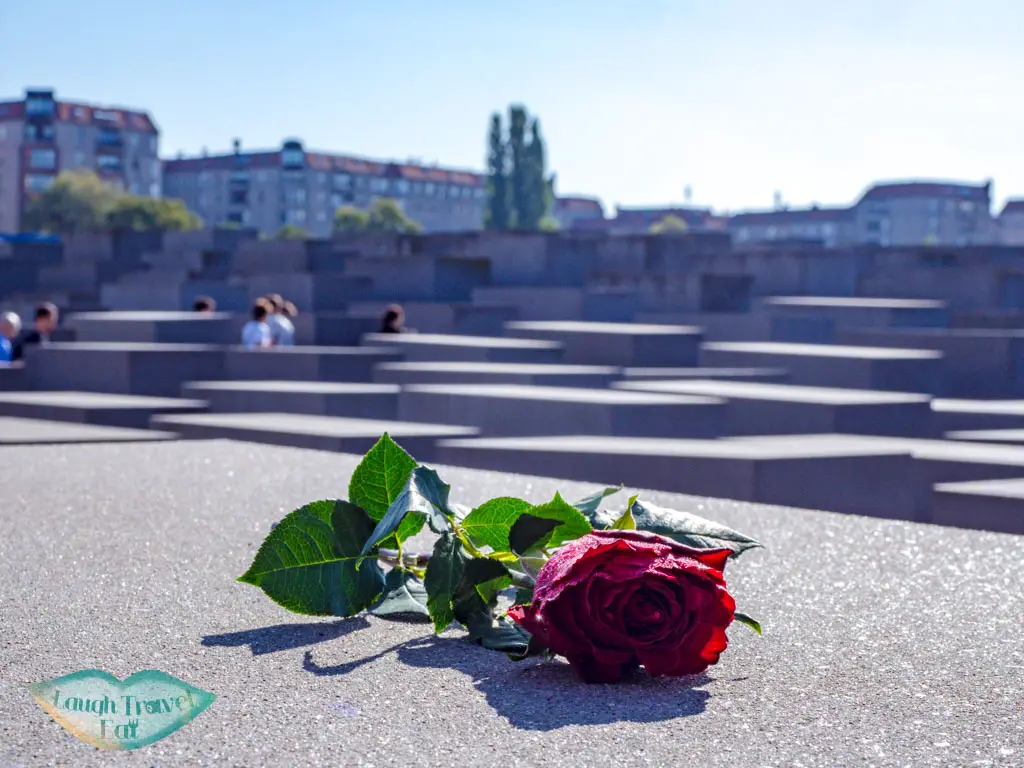 Note: it's considered disrespectful to jump around on top, although many commonly seats on the lower ones on the edges.
While the area is compact, if you plan to hit up all the museums, it can take you the entire day if not more. If you are quick and just strolling around to see the buildings, you can be done as quickly as two to three hours!

There isn't a massive amount of good restaurants, so I recommend hopping on a train or bus to go back to Alexanderplatz or elsewhere to find food.

Day 2: Alexanderplatz, Tempelhofer, and Neukolln
Alexanderplatz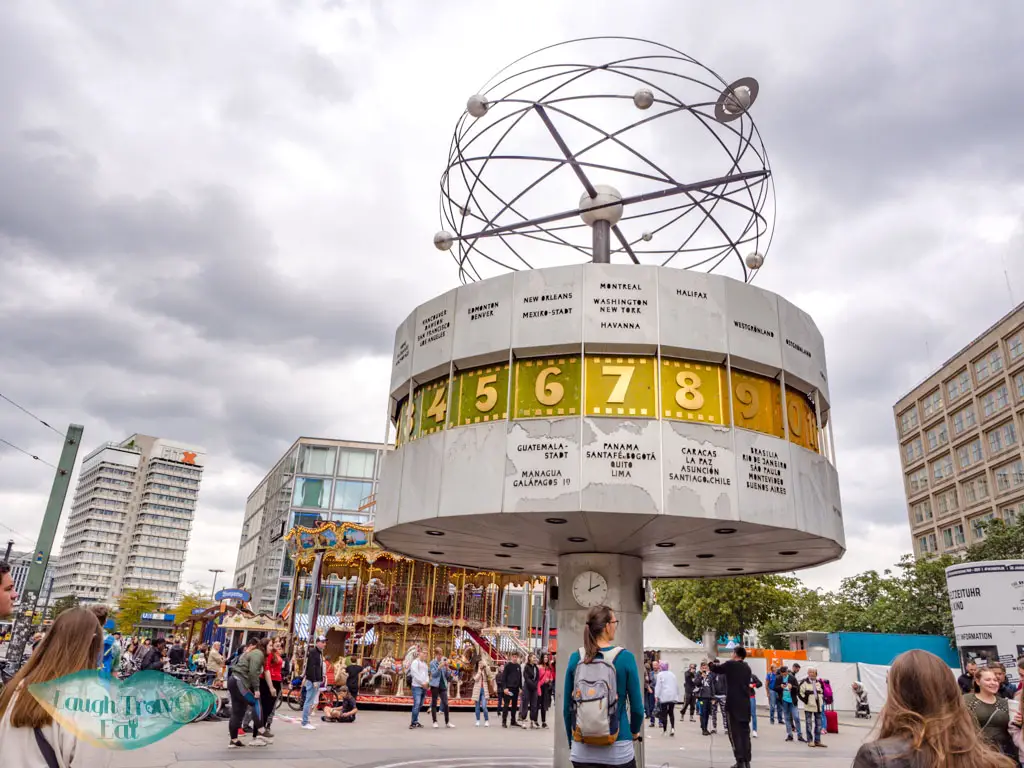 Most notable for the TV Tower, Alexanderplatz is a big transport and shopping hub rolled into one. The name refers to the big square of the name, across from the TV Tower and often spots a market.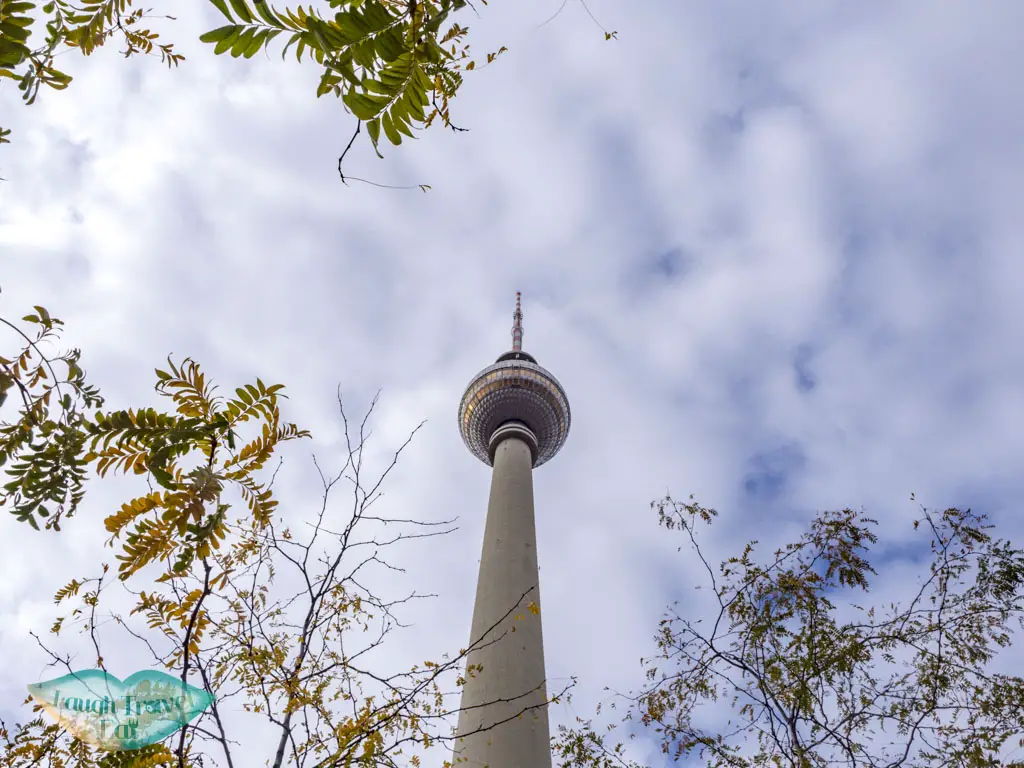 It is near to both Unter den Linden and Prenzlauer Berg, with many cheap eats nearby.

Rotes Rathaus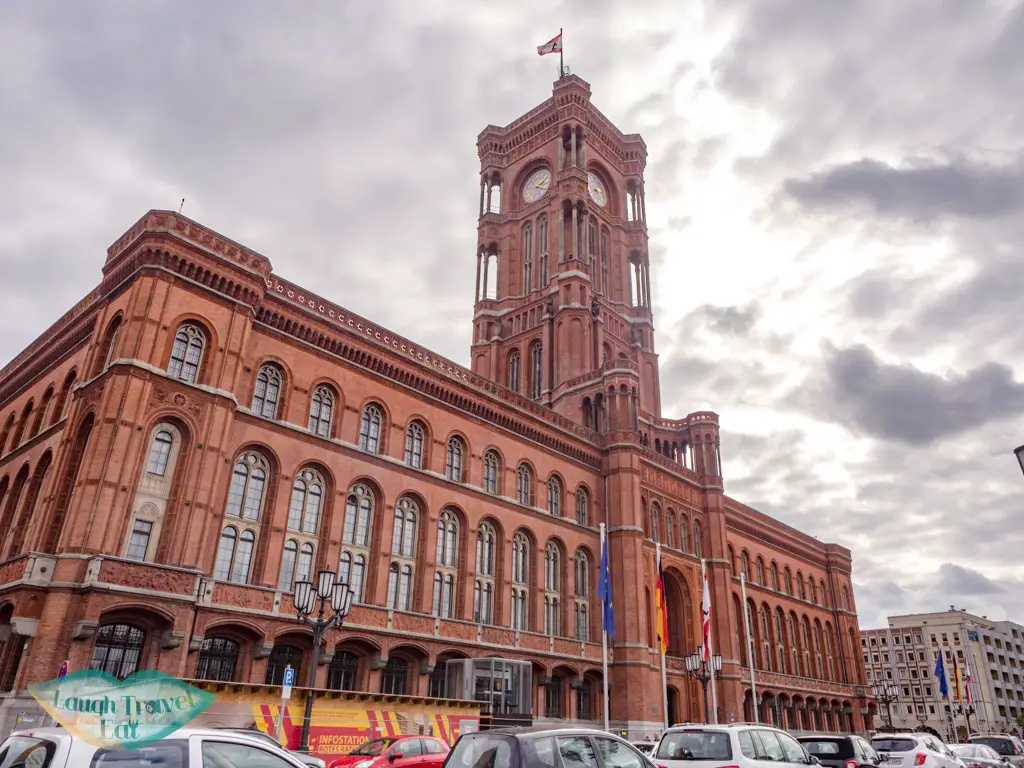 The red townhall is around the corner from Alexanderplatz and often overlooked by shoppers until they see the majestic building peeping among the modern shops. It is a 19th century building and was the townhall of East Berlin. Nowadays, the office for the Mayor and also the seat of the senate.

Quà Phê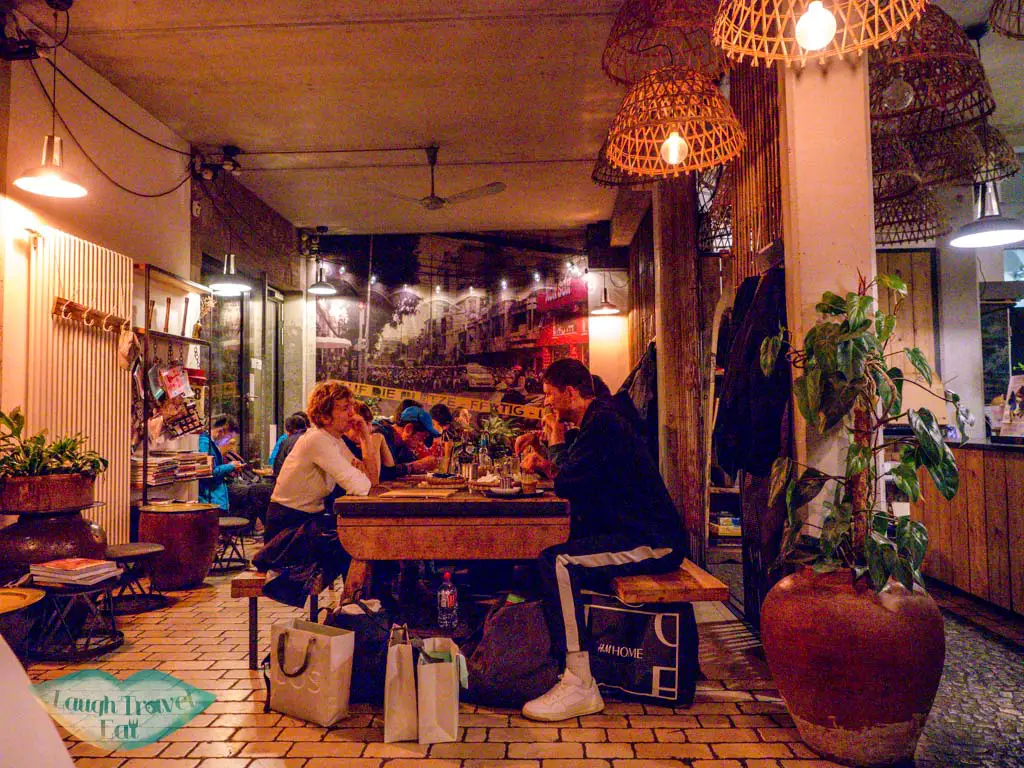 There are many great Vietnamese restaurants in the area and Quà Phê is a quaint self-serviced restaurant with a variety of seating. There are snacks and full meal option as well as a good selection of drinks.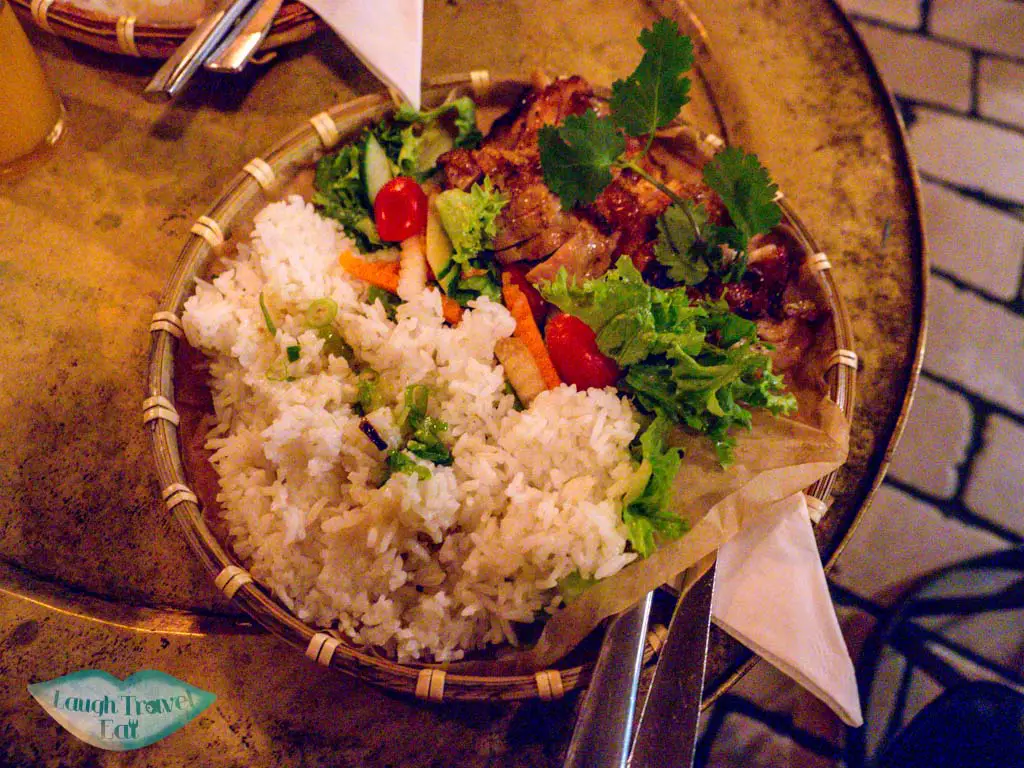 I had their honey chicken with rice, which only costs 8 euros with great portion size, and we were free to sit for as long as we want.  

Address: Max-Beer-Straße 37, 10119 Berlin, Germany
Opening times: Sun – Thurs 10:00 – 21:00; Fri – Sat 10:00 – 22:00

If you want a wider menu in a bigger restaurant, further up the street is Good Morning Vietnam, where I had a great crispy duck in lemongrass curry.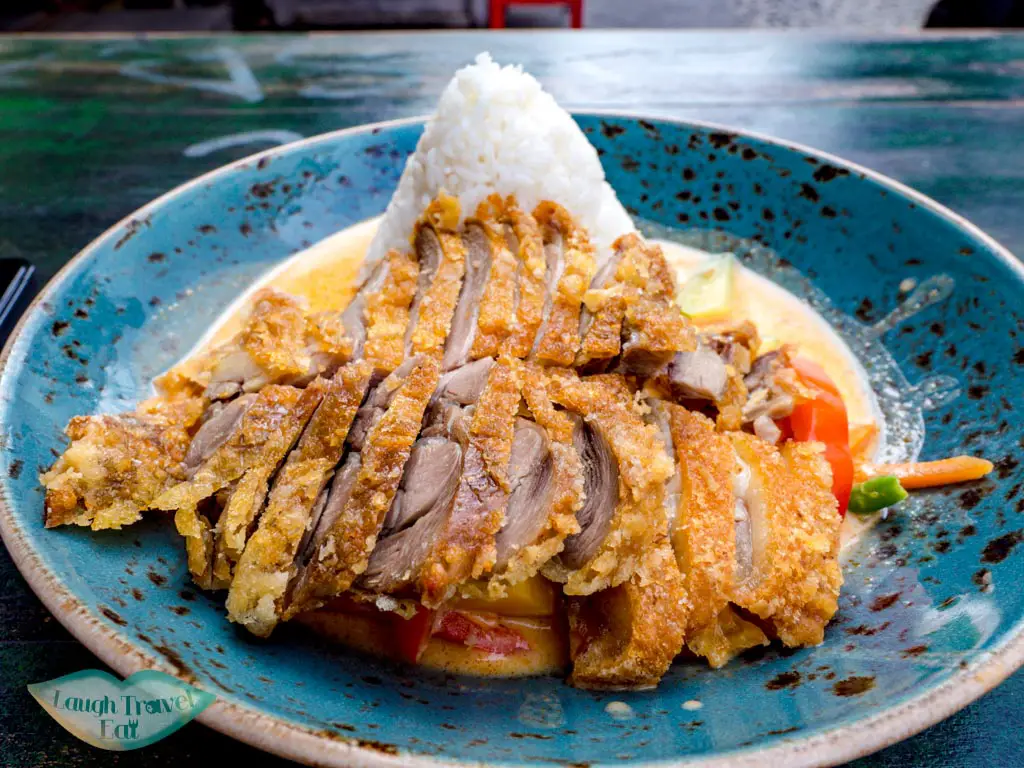 Address: Alte Schönhauser Str. 60, 10119 Berlin, Germany
Opening hours: 12:00 – 0:00

Tempelhofer Feld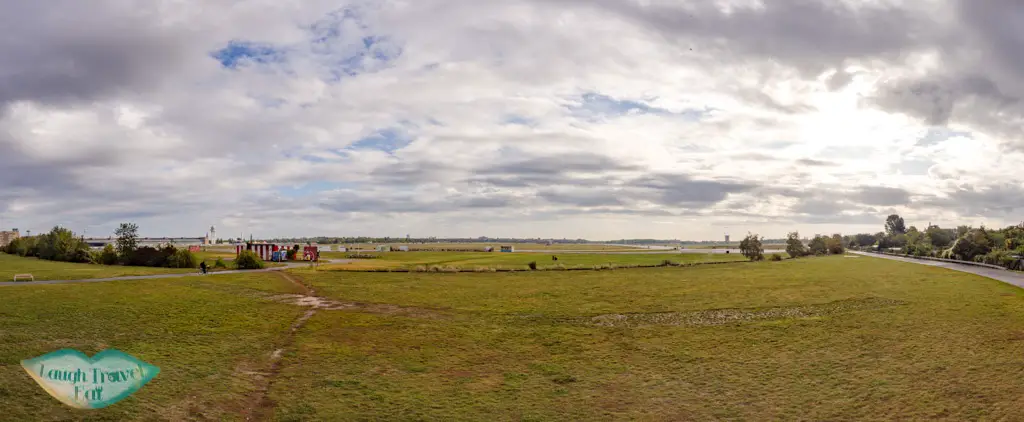 The former airport of Berlin, Tempelhofer Feld was decommissioned in 2008 and now a park. Sprawling over 303 hectares, it is now open to visitors and best explored on a bike or rollerblades. It is also dog-friendly, with a designated BBQ area. Riding on the tarmac is a surreal experience itself, and you can also sign up for a guided tour to see the airport building itself (though this must be done well in advance.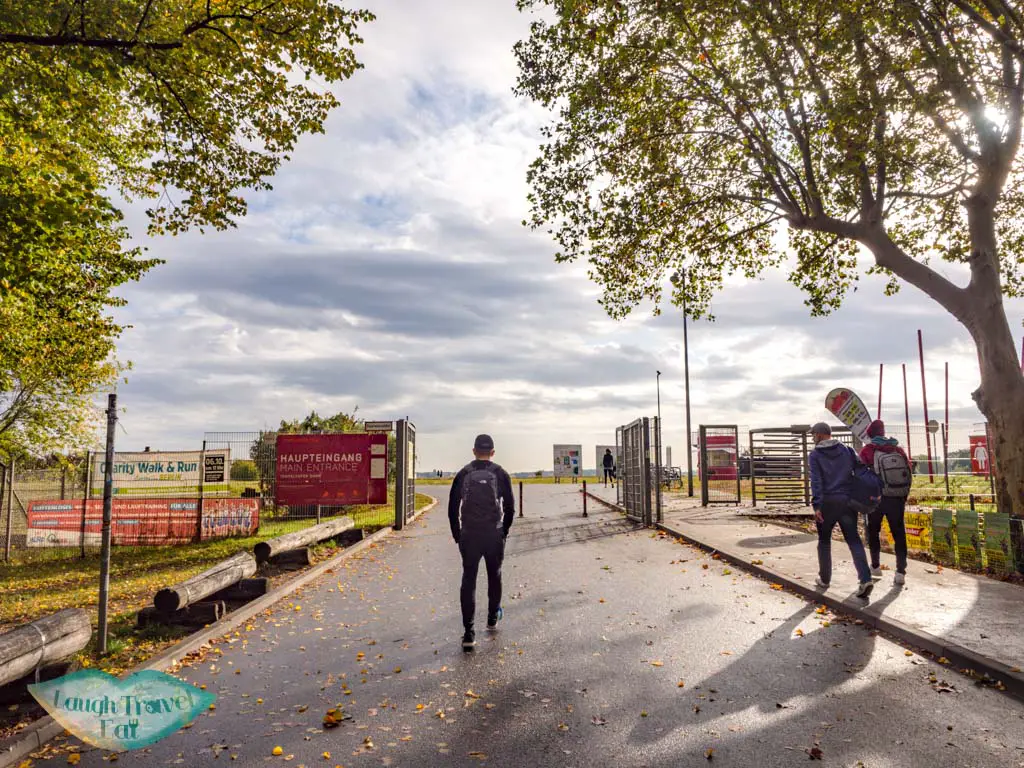 The airport was built here in the 20s, however, it also used to be a parade ground area. While there are numerous entrances, I recommend entering the park on its Tempelhofer Park U-Bahn entrance (less than a minutes' walk), then make your way across and exit towards Neukolln side.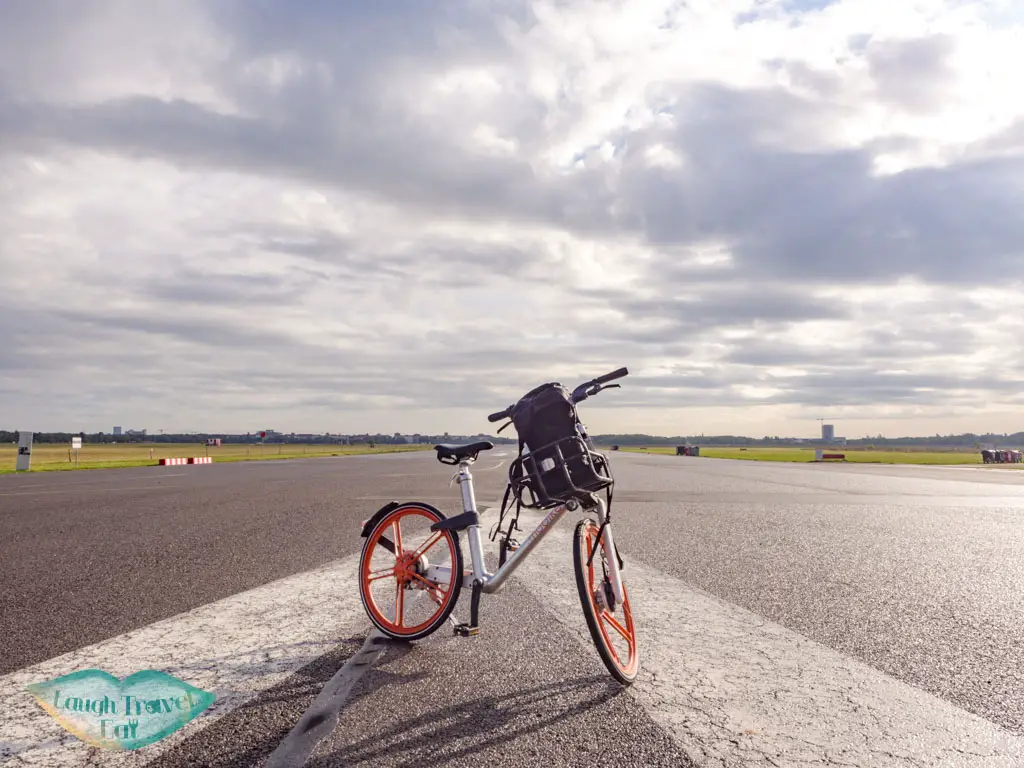 Note: Mobike (a share bike platform) is now available and it's easy to set up as long as you have a European number and able to top up with a credit card. I topped up 5 pounds and used about 2.75 for a 1.5 hour ride. I found two by the main entrance and it's cheaper and easier than renting a bicycle from somewhere and having to return it to the same place. However, do note that you cannot park it anywhere inside the park itself or you'll face a fine.

Nearest station: Tempelhofer Park U-Bahn, head out and cross the road, then turn left.
Neukolln
Across from Tempelhofer Park is Neukolln district. If you are cycling, make your way to Hermannstrasse to get the U-bahn, or you can cycle all the way out. If you're walking, it's going to take a little longer.

Rathaus Neukölln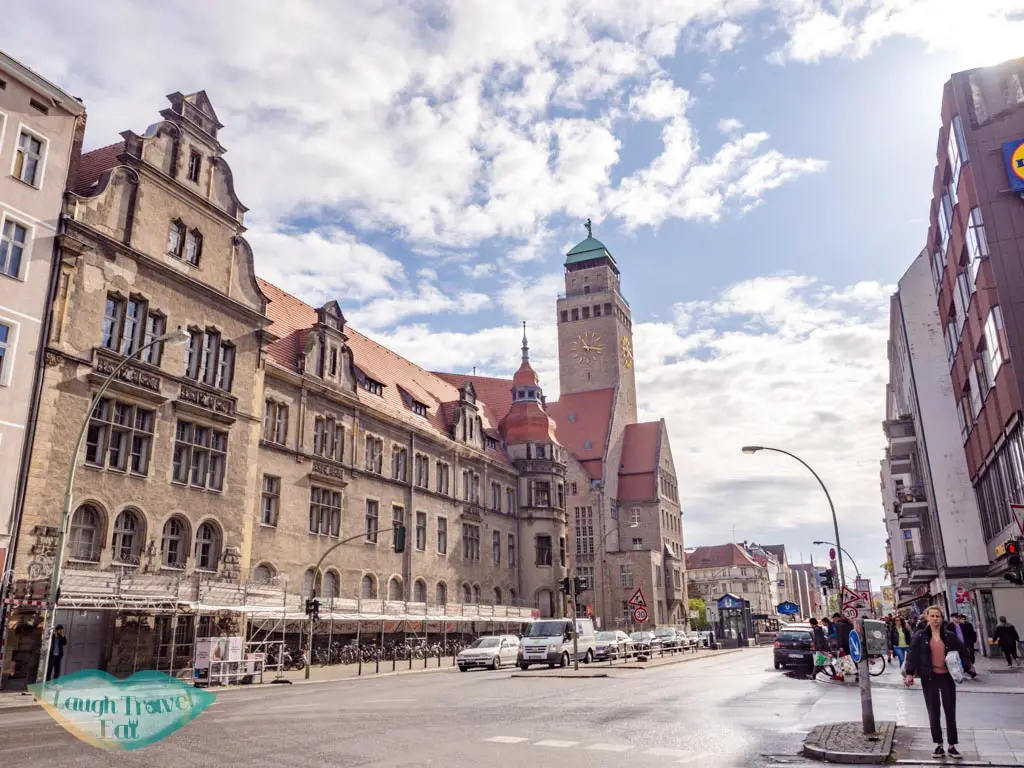 The town hall of Neukölln cannot be missed with the 67 m high green-roofed tower, topped by a bronze statue of the Roman goddess Fortuna (fortune). Built in the early 20th century in German Renaissance style to facilitate the growing population of the area. It was badly damaged during the two world wars and reconstructed in the 50s and now up and running again, serving as the town hall and a landmark by the metro station of the same name.

Klunkerkranich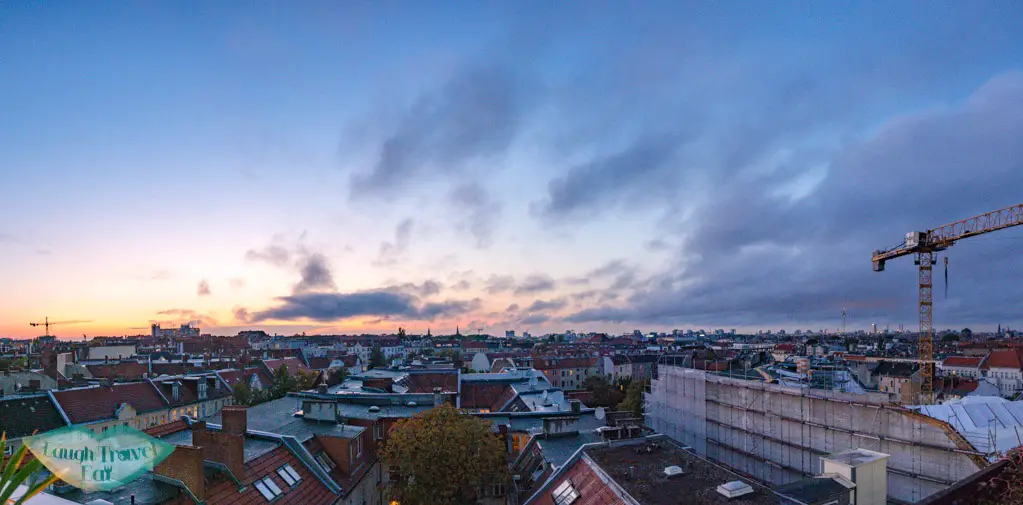 The best rooftop view of Berlin, Klunkerkranich is located atop a shopping mall car park in Neukölln that offers a sweeping view of the north. The journey to find the Klunkerkranich makes it feels like an adventure itself, going up a gate from the carpark that leads to the rooftop. The best time to visit is during sunset, so you can watch the sky turns pink and yellow across the Berlin skyline.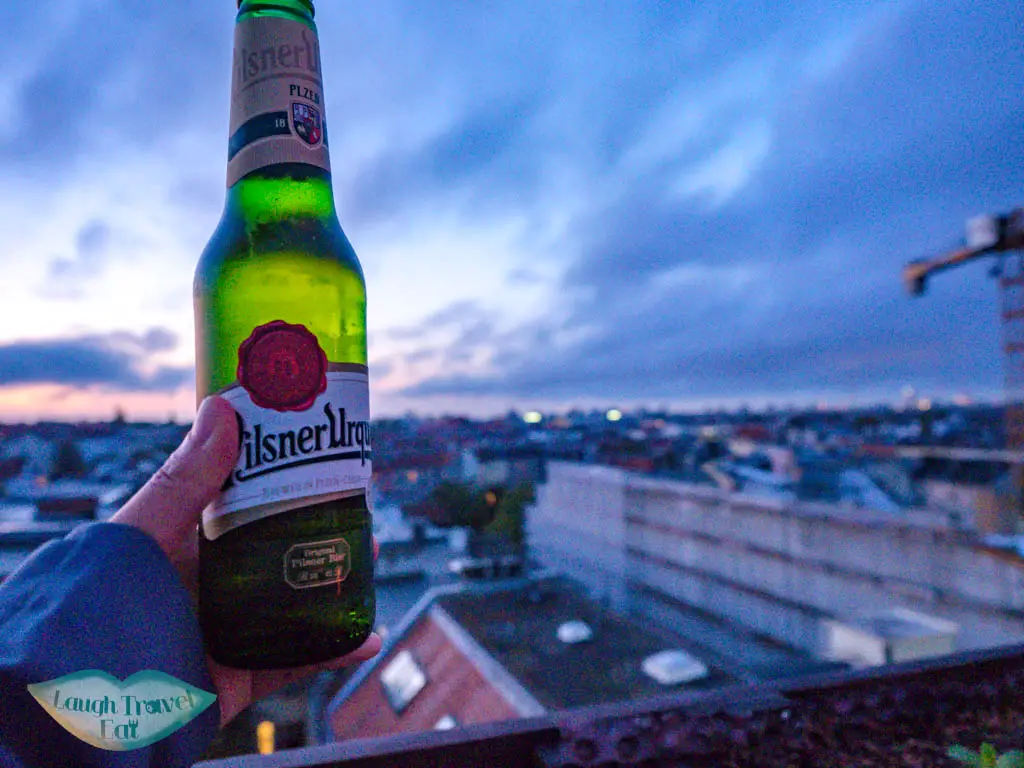 However, do note that Neukolln is a fair distance from the center and while you can see the TV Tower at Alexanderplatz, it's not as big as you think.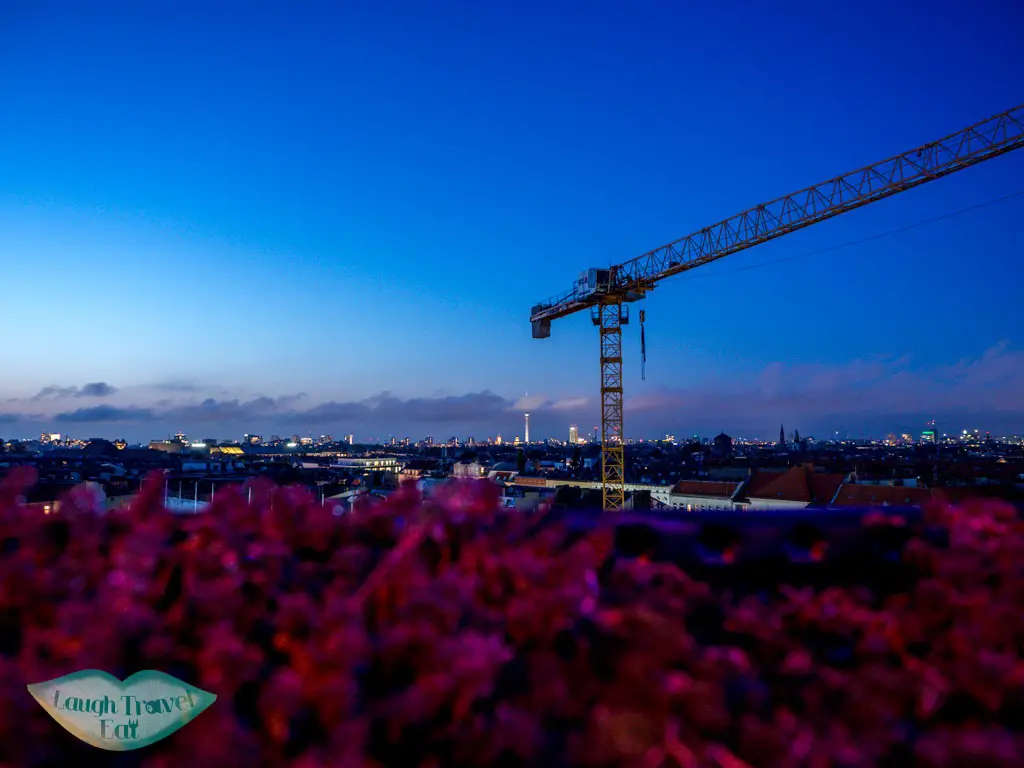 The Klunkerkranich mostly features outdoor seating, but there is an indoor bar and music area at the back where you can get a drink and even some food. If you get a beer, don't forget to keep the token to get your 1 euro deposit back for the glass.
Admission: 5 euros – but you are not obliged to buy a drink so you can just be there and enjoy the view. The easiest way to enter is via the elevator inside the shopping mall Neukölln Arkaden.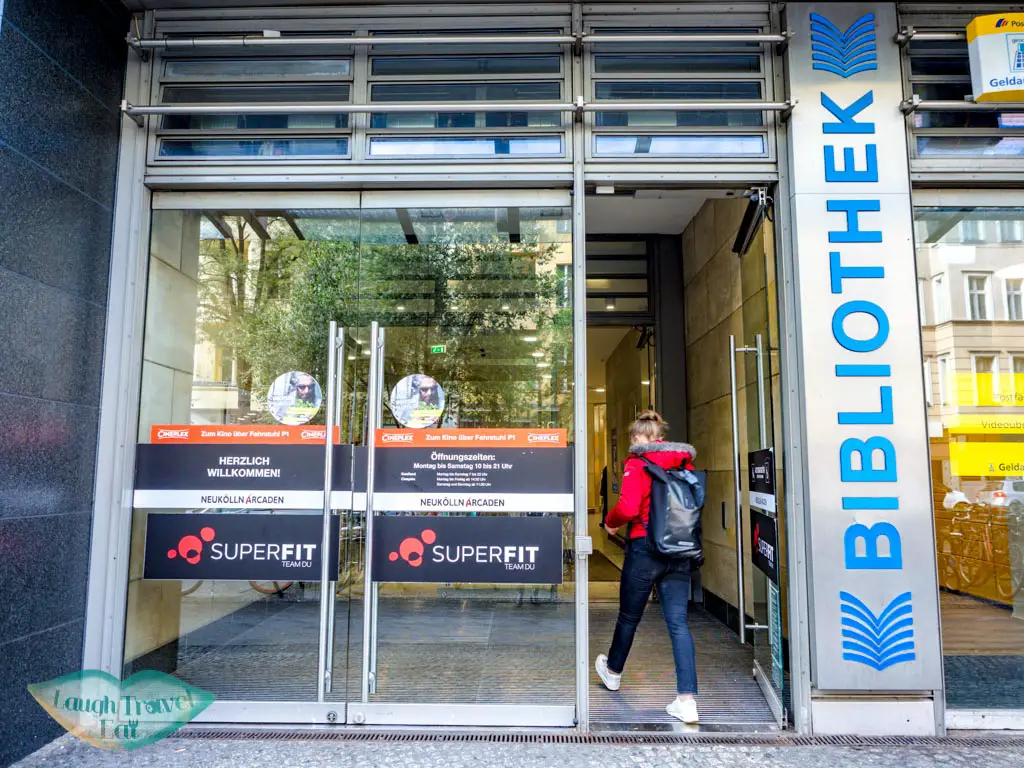 Address: Karl-Marx-Straße 66, 12043 Berlin, Germany
Opening times: 12:00 – 2:00 (am)

Day 3 Freidrichshain and Kreuzberg
East Side Gallery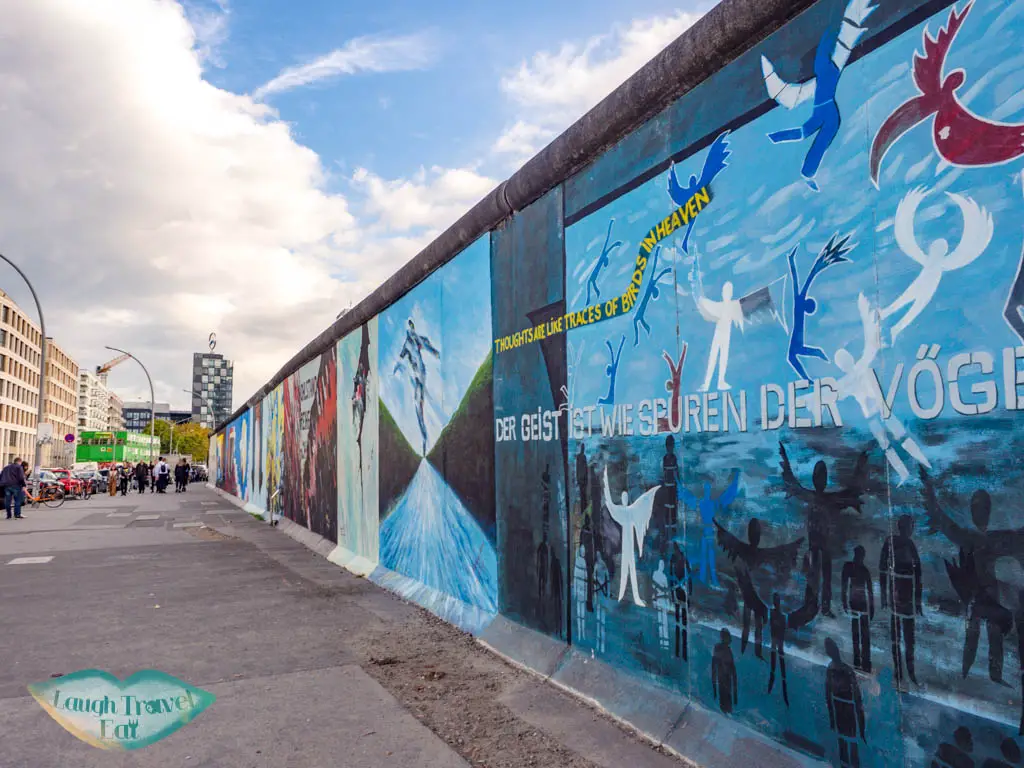 The long stretch of Berlin Wall extends outside of the Ostbahnhof to toe Oberbaum Bridge along the River Spree is now an open air art gallery. There are 150 murals on this 1,316 m stretch of wall, a project that began in the 90s.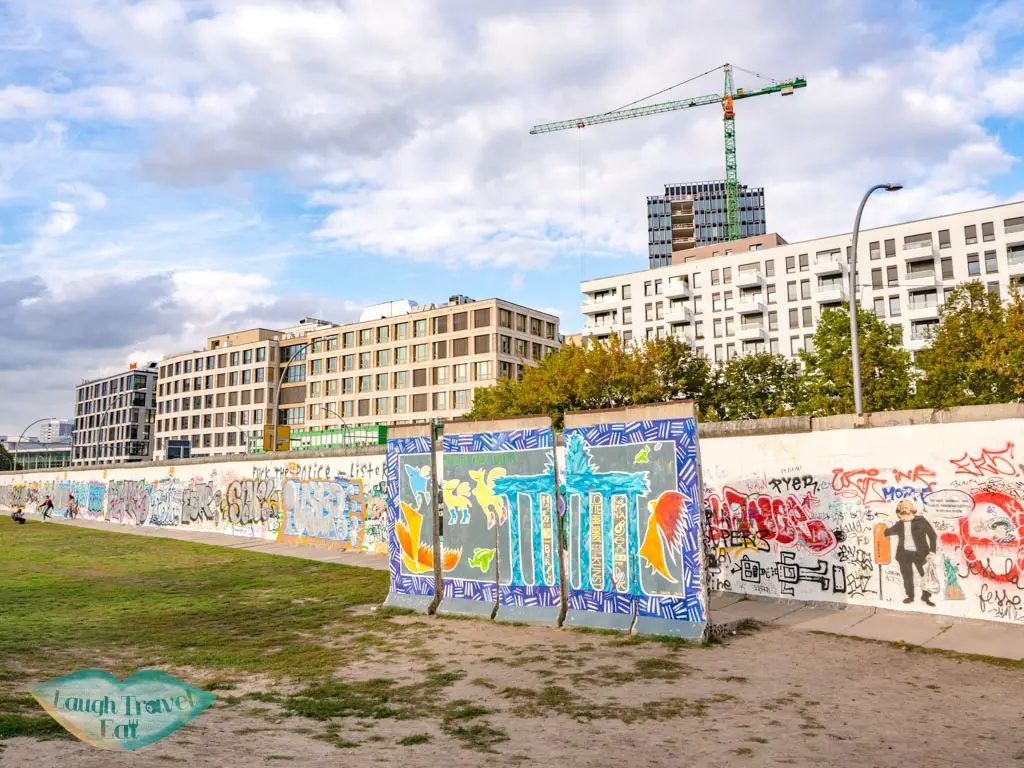 Most of the artwork faces away from the river, but there's a park on the otherwise along the riverfront. The best way to see it is to start from the Ostbahnof and make your way to Oberbaum Bridge, or the other way around.
Here are some of the more famous murals:

Note: a lot of the murals had to be renovated or updated due to vandalism, please be respectful towards the artists' work and take only photos!

Oberbaum Bridge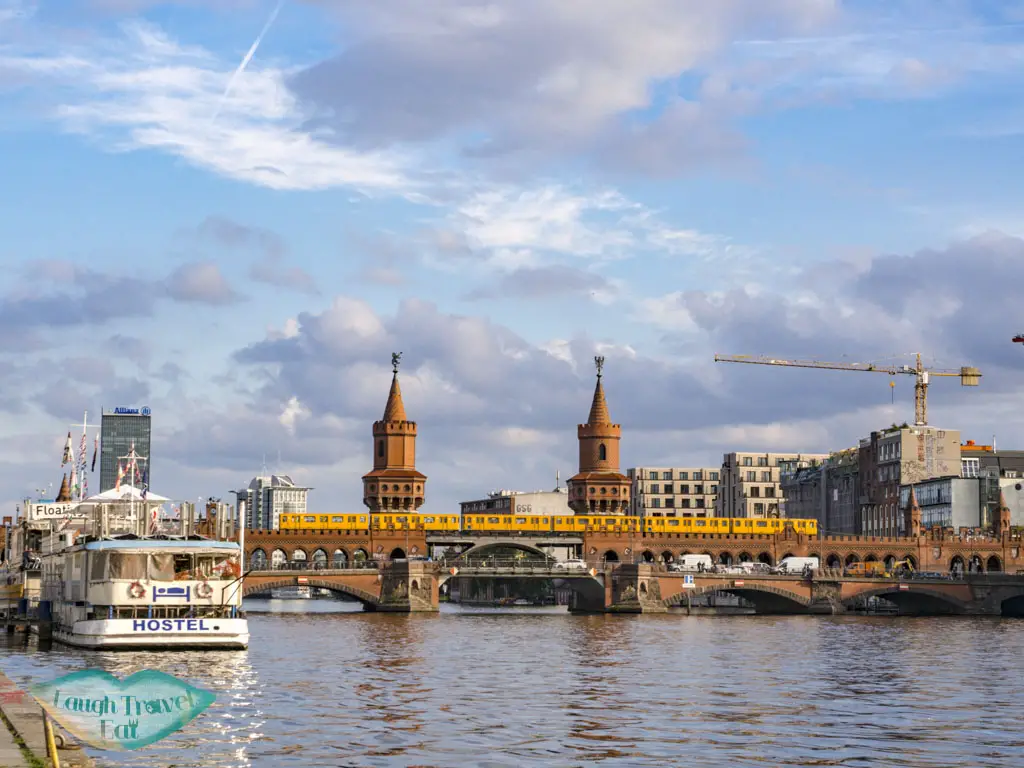 The twin brick tower of the Oberbaum Bridge straddles the River Spree is a double decker bridge that allow foot and road traffic as well as the U-Bahn to cross the river. A bridge was first introduced in the late 18th century to facilities transport across the area, and Oberbaum Bridge came to being in 1896 to replace it since it was no longer big enough.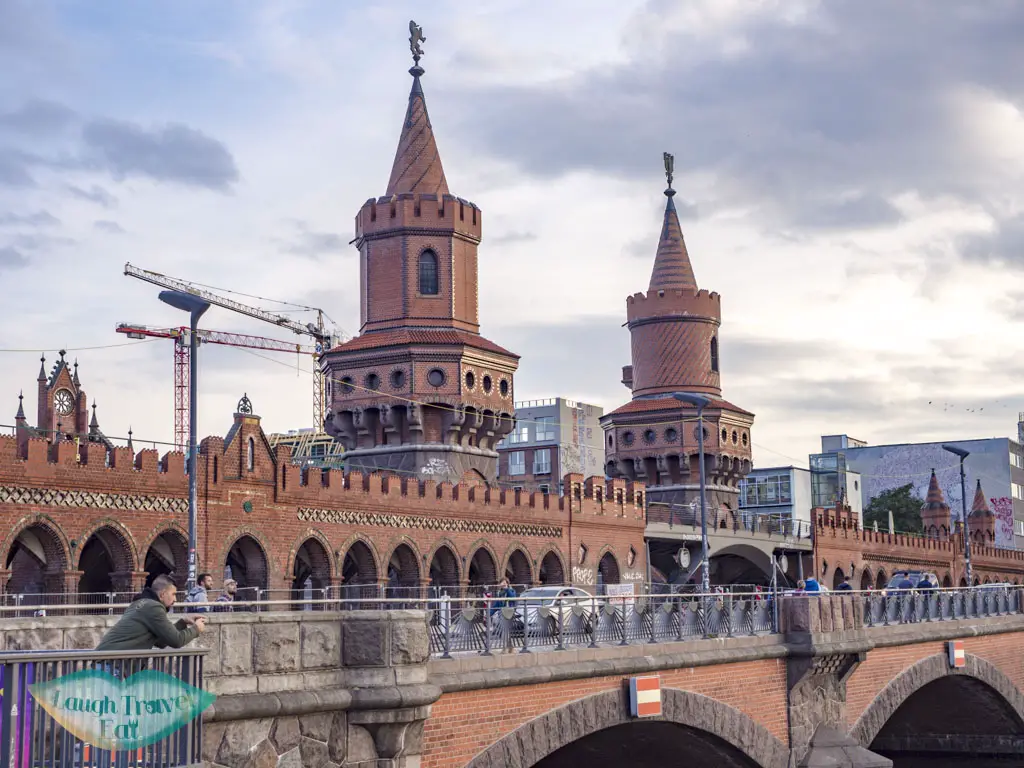 The design is German Brick Gothic and made to resemble a city wall. It was closed off except for West Berlin pedestrian border crossing during the East and West Berlin period, and renovation and rebuilt was needed for the U-Bahn to operate again.

If you like Vintage shopping, the Friedrichshain district is amazing for it. Here are my top favourite vintage stores in Berlin that you can visit and drop some major cash.

Burgemeister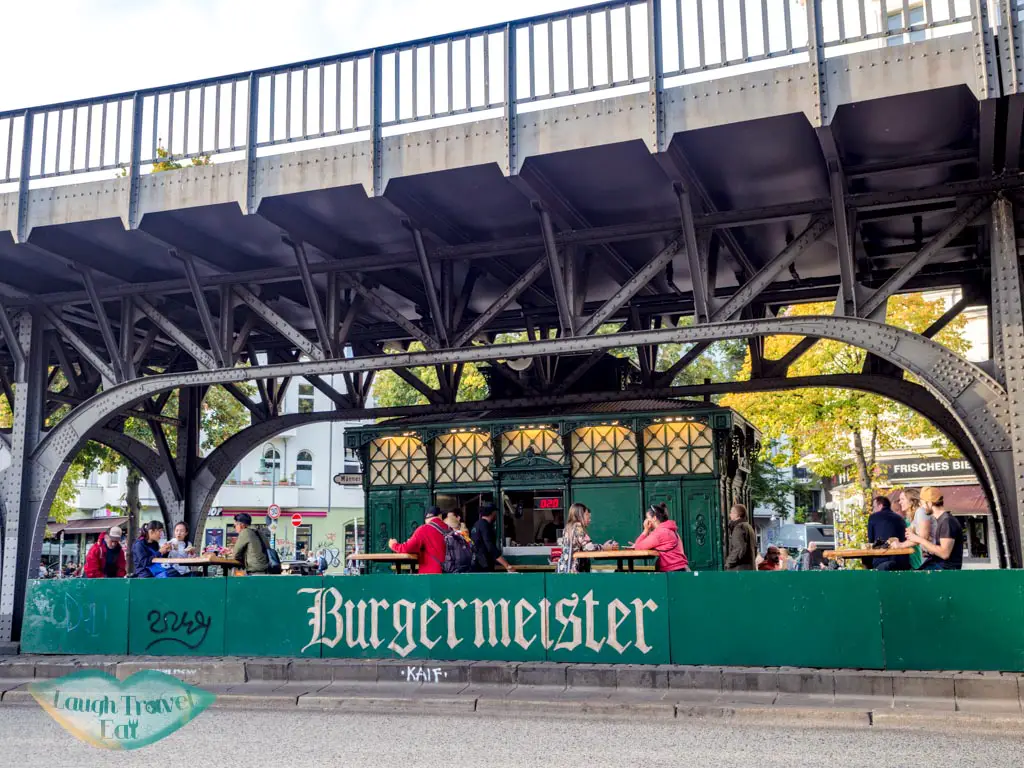 One of the best burgers in Berlin, Burgermeister is also known for operating out of a former public toilet. It's not far from the Oberbaum Bridge across in the Kreuzberg side, right under the raised train track. 
There's no official seatings save for the high table and metal rails to sit on, but many diners still flocks to experience its unique locale and delicious burger. Alternatively, there's a new location a few U bahn stops away at Kottbusser Tor, where it has its own restaurant with spacious seating.

Burgermeister Schleissertor
Address: U1 Schlesisches Tor, Oberbaumstraße 8, 10997 Berlin, Germany
Opening times: Mon – Fri 11:00 – 3:00; Sat 12:00 – 4:00, Sun 12:00 – 3:00

Kottbusser Tor
Address: Skalitzer Str. 136, 10999 Berlin, Germany
Opening times: Mon – Fri 11:00 – 3:00; Sat 12:00 – 4:00, Sun 12:00 – 3:00

Stroll on Kurfurstendamm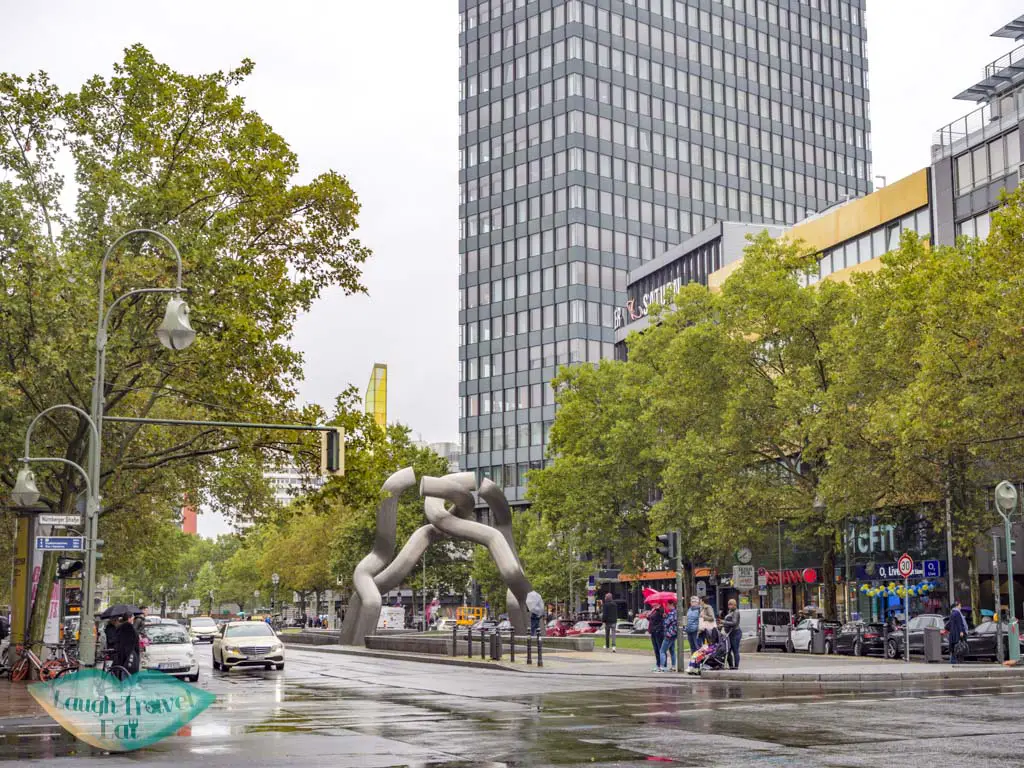 The ultimate highstreet of Berlin, Kurfurstendamm can satisfy all your shopping needs. Also known as Ku'damm for short, it stretches on for 3.5 km, though usually I stay on the northern end only. The wide boulevard can trace its origin back to the a 16th century log road that connects to a hunting lodge for the prince elector, which was then paved in the early 19th century. It belonged to West Berlin and continued to be a shopping and commercial hub, and now features many luxury brands and local designers boutique.
Kaiser Wilhelm Memorial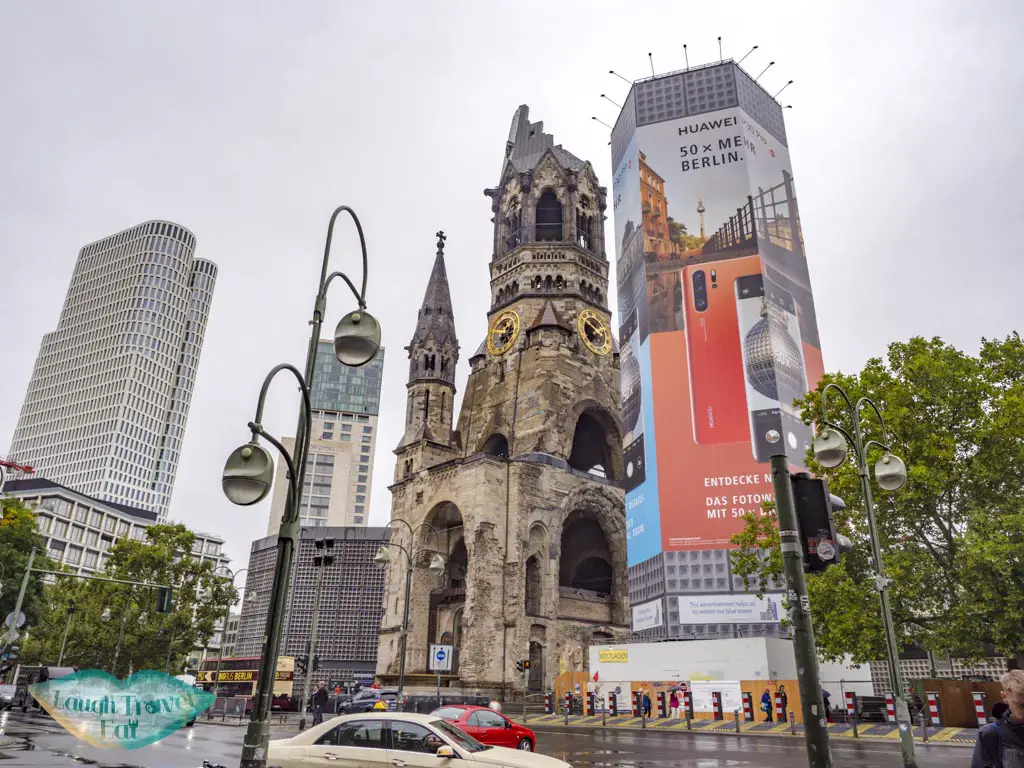 The ruin of the former church stands along Kufursadamm, the Kaiser Wilhelm Memorial Church was built in 1890 and badly damaged during the air raids of WWII. It was built by Kaiser Wilhelm II but named after his grandfather, Kaiser Wilhelm I, built in the Neo-Romanesque style and a Protestant Church.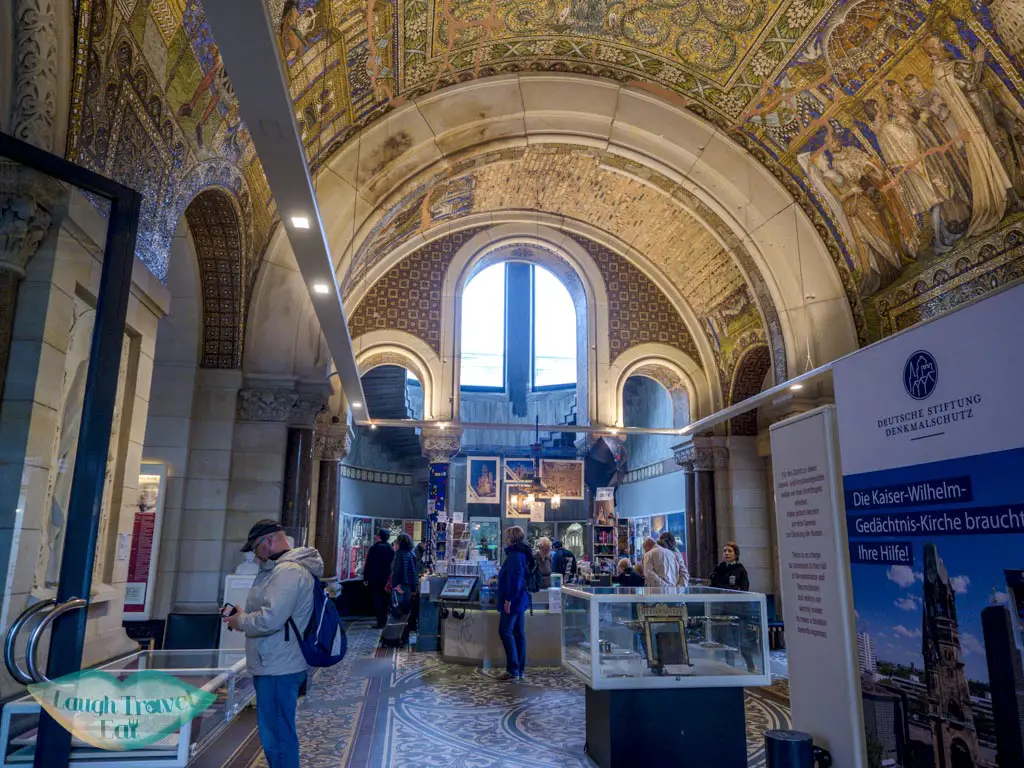 Reconstruction was considered, however, the ruin was preserved as a memorial with the ground level turned into a museum, and a new church and chapel was built beside it.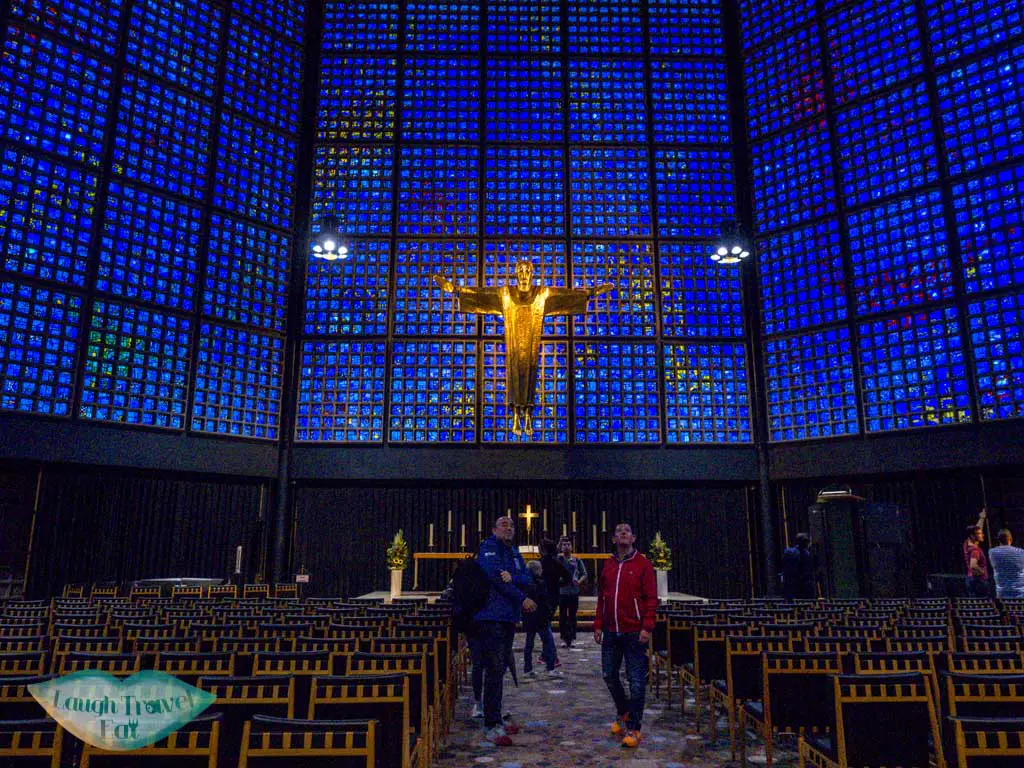 The modern hexagonal and octagonal structures lies beside the memorial and makes for an interesting sight along the Ku'damm. Do visit both the memorial and the new church, as the former provides great information on its history and the latter features a unique modern interior.

Admission free
Address: Breitscheidplatz, 10789 Berlin, Germany
Opening times: 9:00 – 19:00

KaDeWe Dinner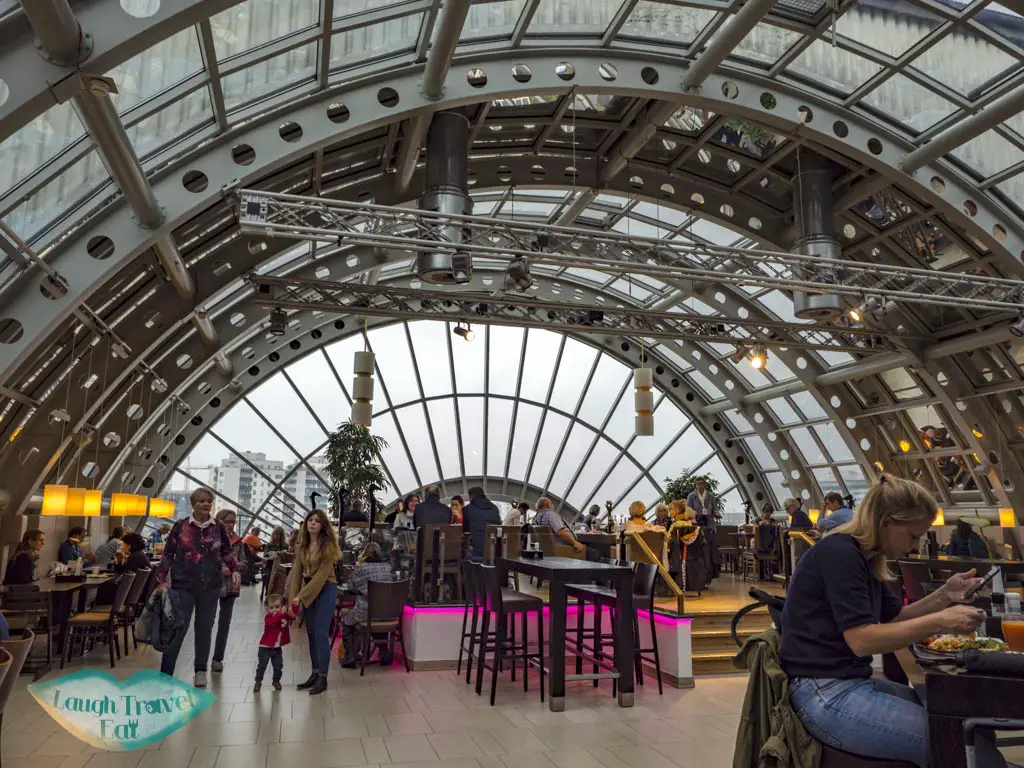 KaDeWe stands for Kaufhaus des Westens, and it is the largest department store in Germany and only second in Europe (after Harrods). The huge department store is not only good for shopping, it's top floor food court is an ideal place to get food.
A buffet style spread from starters, mains, to champagne waits for you behind the beautiful arched glass windows. The area is known as Winter Garden and depending on how much you want to eat, it can be very affordable.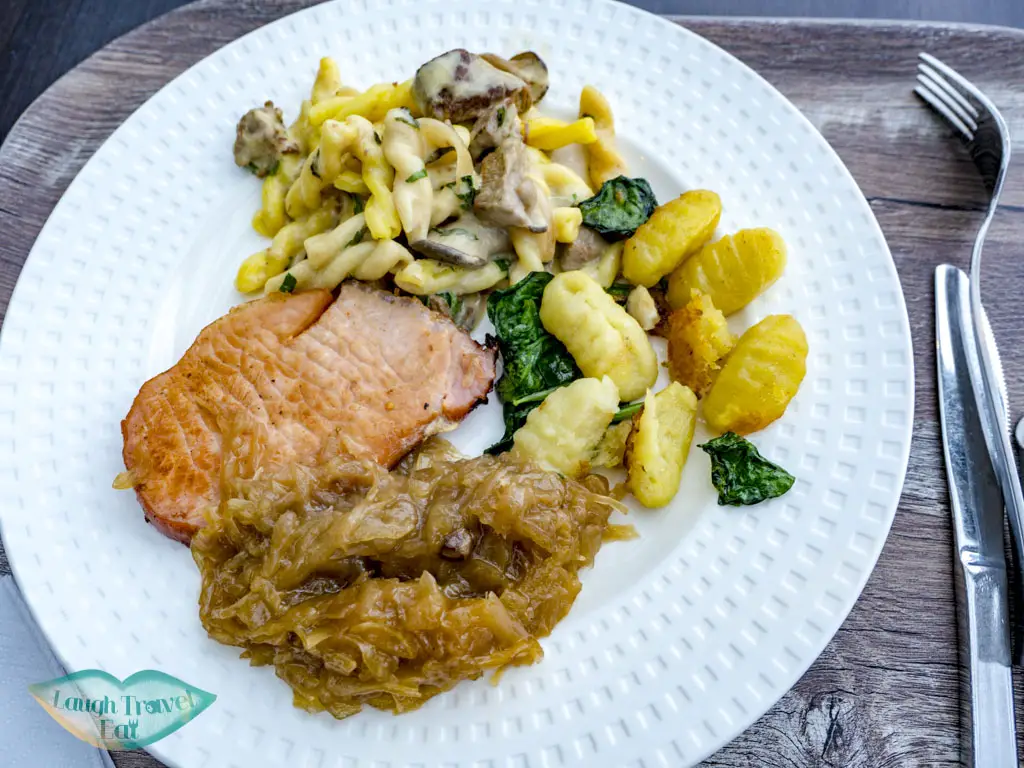 E.g. I decided to do the cheapest option, which is a free-for-all main dish buffet that they charge by weight. It costs around 10 euros for me and I was pretty full. There are pasta, sides, salads, and meat, so you're sure to be full.

Address: Tauentzienstraße 21-24, 10789 Berlin, Germany
Opening times: Mon – Thurs 10:00 – 20:00; Fri 10:00 – 21:00; Sat 9:30 – 22:00

Where to stay in Berlin
See this post here on where is the best place to stay in Berlin. The most important part of picking a place to stay in Berlin is figuring out which neighbourhood is best suited for your vibe and trip purpose, which is all covered in the article.