I've repeated stated that I've developed a taste of street food in Berlin. Honestly, I'm not sure if it's a good or bad thing. My taste buds thanks me, but my wallet and waistline don't. Berlin, though not exactly most famous for street food, aren't short of them. It isn't easy to pick a top five, but I've picked ones that has a set place so they'd be easier to find. The truth is that I don't remember the names of the one who doesn't have an address – because when you are eating, you often don't concentrate a whole lot on shops' logos!
Burgermeister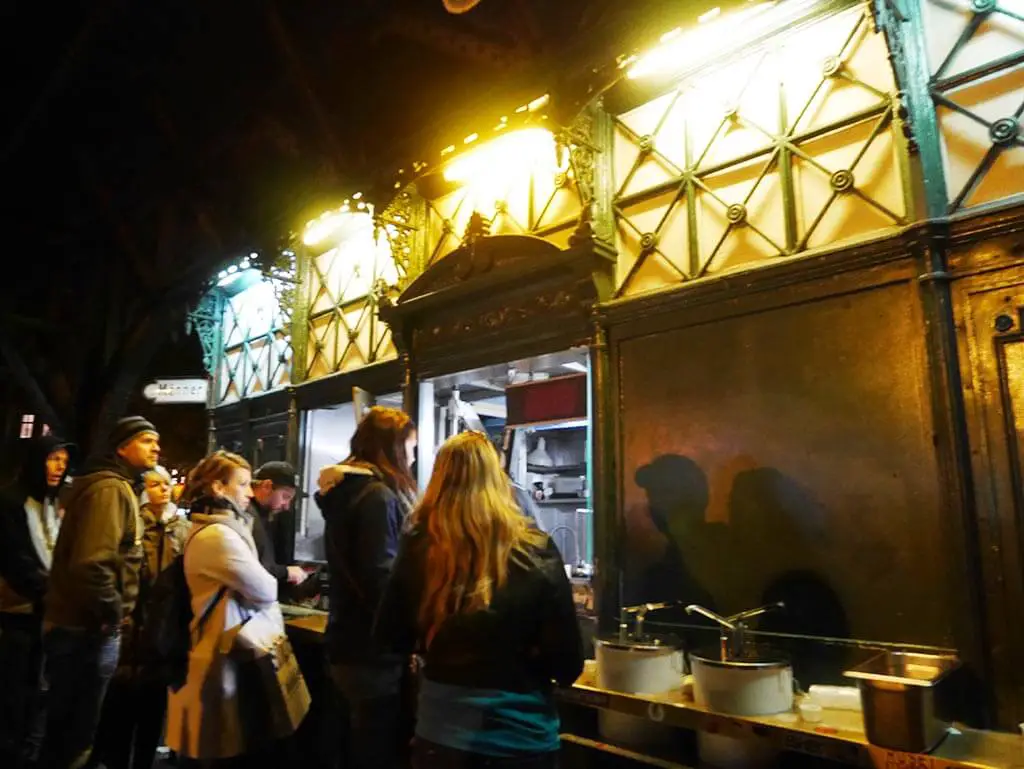 Aside from their excellent burger, the reason why Burgermeister is famous is because of its location. More specifically, It's because it is on the site of a former public toilet. Right under the Metro bridge inside a dark bottle green hut in Kreuzberg, there is always a queue for Burgermeister.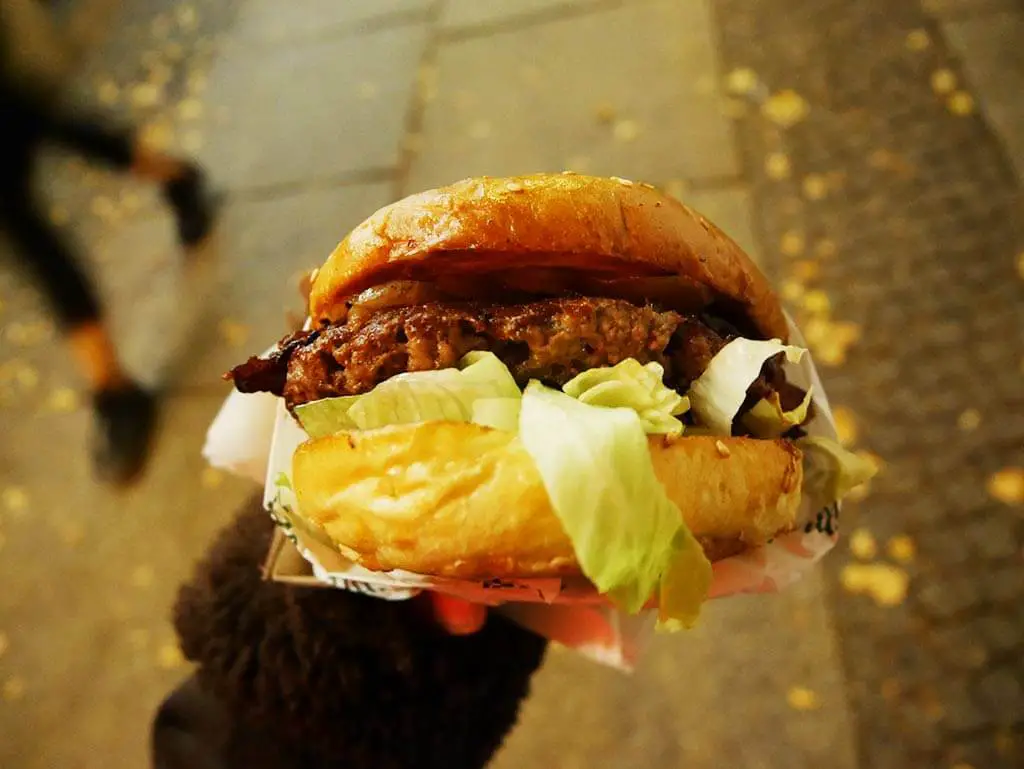 Not a place you'd linger for long (also because there are very limited seating), its price tag of generally less than 5 euros is extremely attractive. I had a burgermeister – basically bacon cheeseburger and it was 4.60 euros and delicious. There's also tofu burger for any vegetarians!
Address: U1 Schlesisches Tor, Oberbaumstraße 8, 10997 Berlin, Germany
Nearest station: U1 Schlesisches Tor
Opening times: Mon – Thurs 11:00 – 3:00am ; Fri 11:00 – 4:00am; Sat 12:00 – 4:00am; Sun 12:00 – 3:00am
Fraulein Kimchi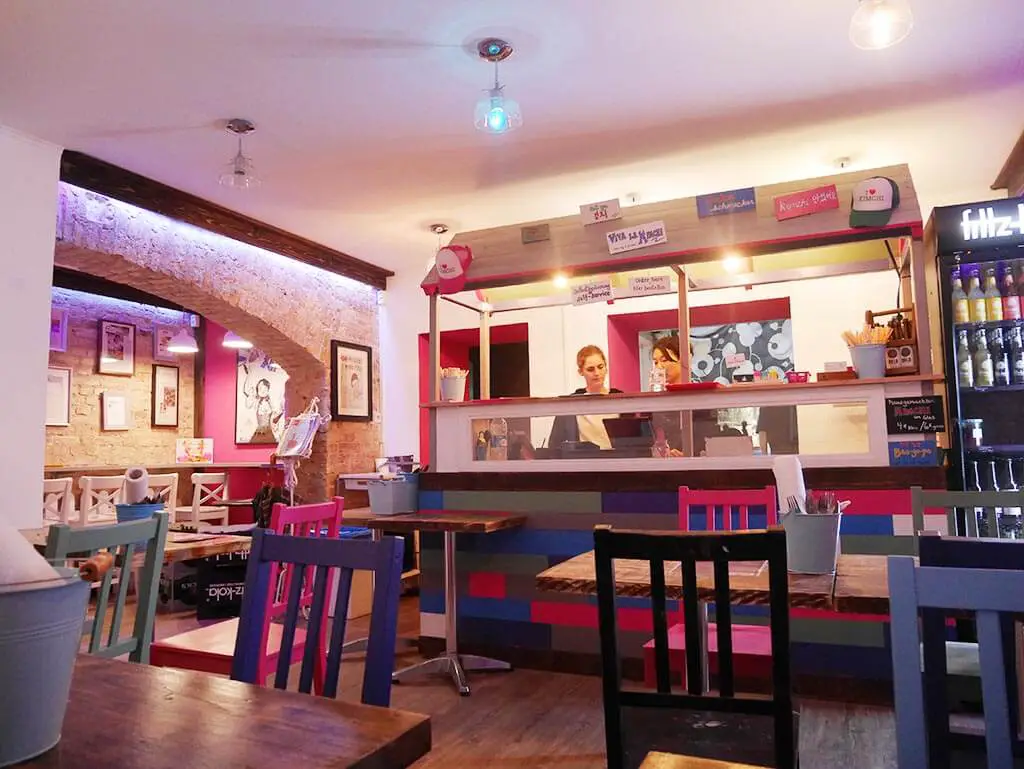 Arguably one of the reasons why I returned to Berlin for the second time, Fraulein Kimchi remained on my eat-list because of the innovative fusion of ramen burger with Korean bolgogi beef burger. I missed it in Street Food Thursday but they've opened up a store in Preuzlauerberg (weirdly close to Anna Blume).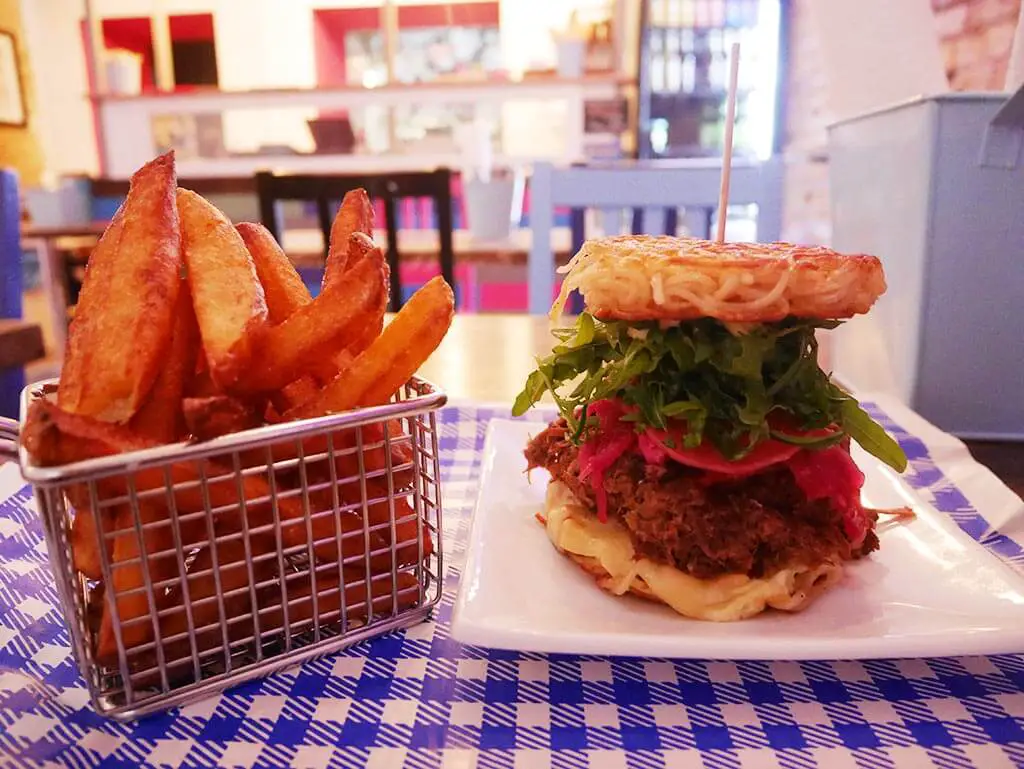 After finding it closed twice, I finally managed to get my beloved Ramen Burger and it didn't disappoint. Though it is more expensive – around 7-9 euros – the crunchy ramen burger, made of ramen, and the sweet potato fries were excellent and I wish I live in Berlin! They've veggie option, too.
Address: Kollwitzstraße 46, 10405 Berlin, Germany
Nearest station: U2 Senefelderplatz
Opening times: Sun-Weds 17:00 – 22:00; Fr – Sat 12:00 – 22:00
Mustafa's Gemuse Kebap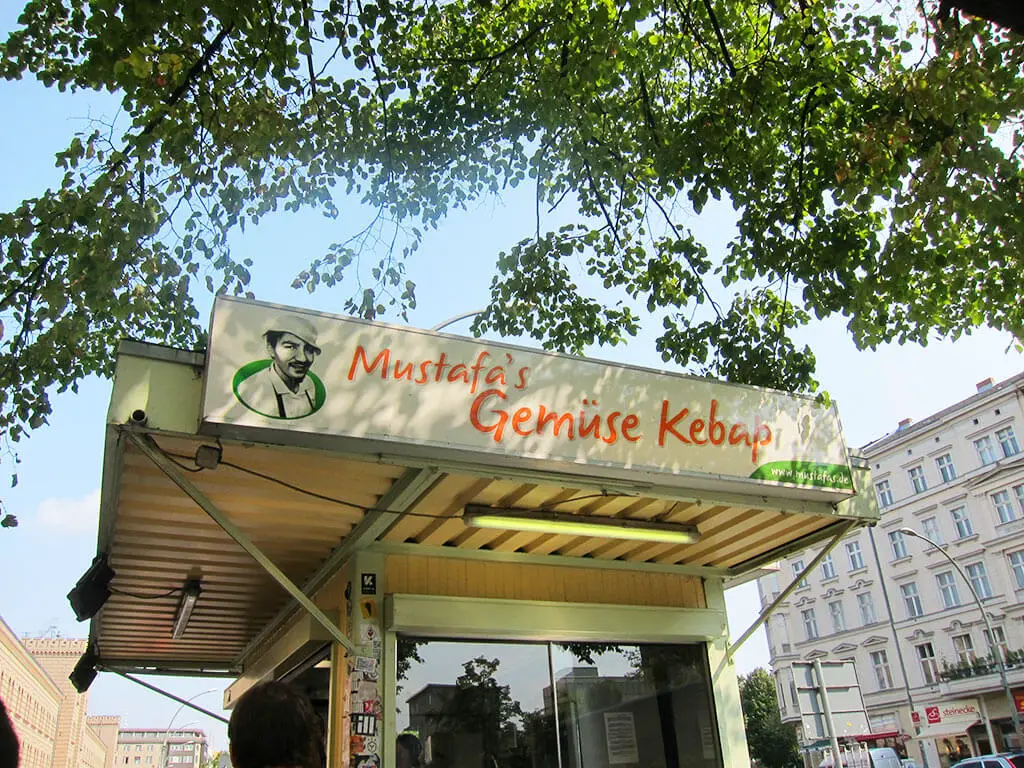 With a perpetual long queue, while Mustafa has the best kebab I've tasted in Berlin, I personally prefer the Greek gyros pita, but that's beside the point. An isolated store in the middle of the pavement, Mustafa's kebab remains ever so affordable despite of its popularity.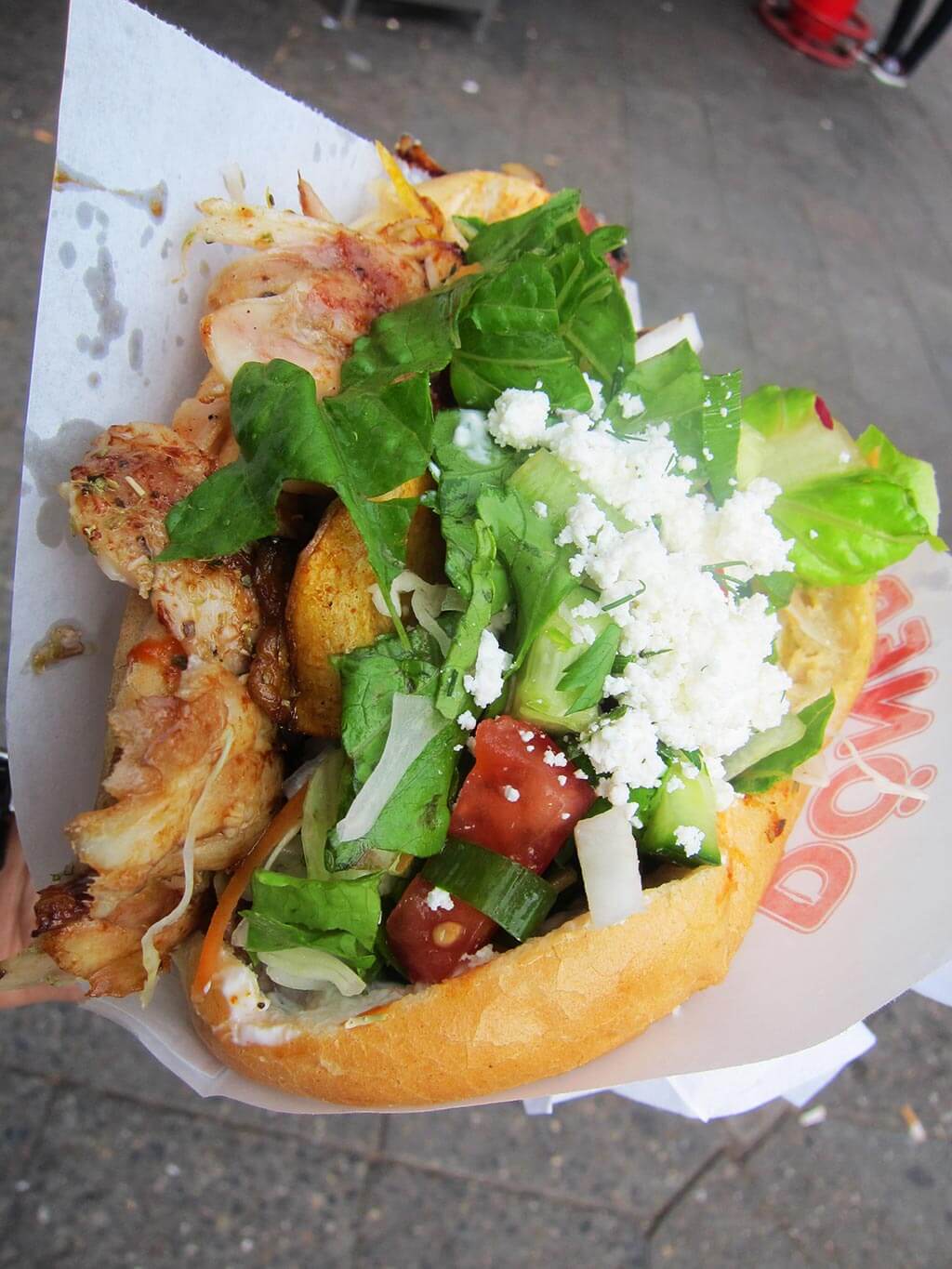 With only a few options, I politely asked for no peppers (to the incredulity of the owners, but I just hate peppers) and got my huge kebab for 3.60 euros. What a steal! Gemuse means vegetable in German, so there's vegetarian option, too, of course.
Address: Mehringdamm 32, 10961 Berlin, Germany
Nearest station: U6 U7 Mehringdamm
Opening times: Mon – Thurs 10:00 – 2:00am ; Sat 11:00 – 5:00am; Sun 11:00 – 2:00am
Currywursts (anywhere)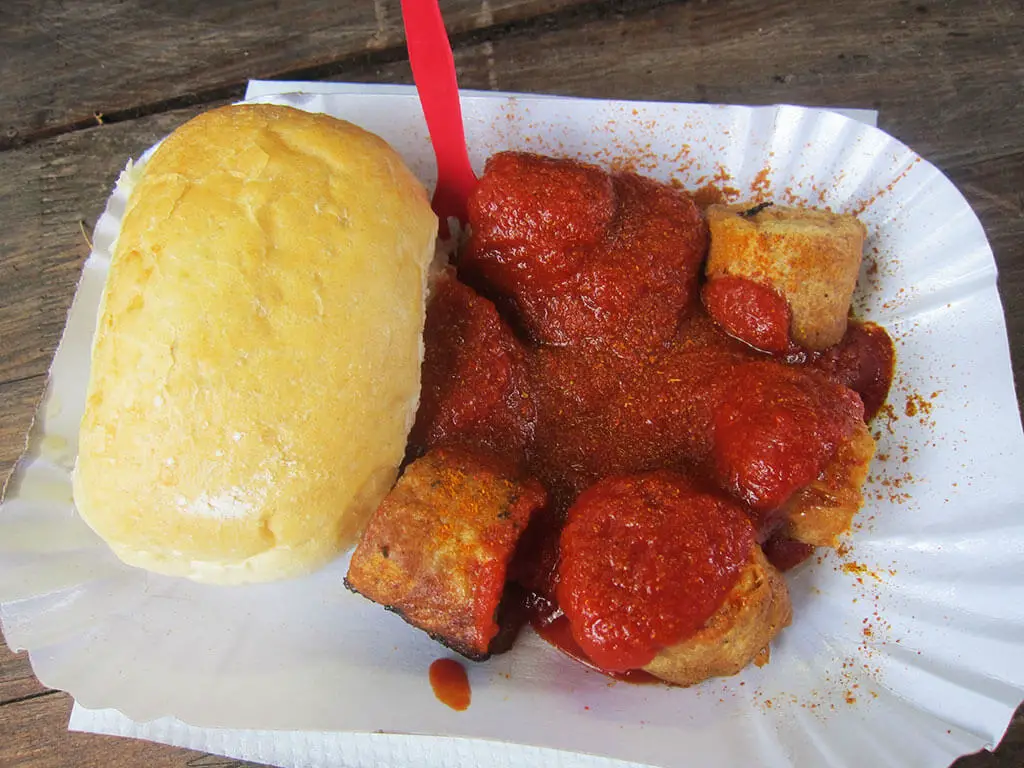 The first time I heard its name, I wasn't all that inspired to try it. However, currywursts exceeded my expectation as a great snack. Contrary to my imagination, the curry in the currywursts isn't really curry, but curry powder. A meatilicious sausage served with tomato sauce, curry powder and often a piece of bread, it's an extremely affordable snack that'd keep your stomach full. I haven't had a bad currywursts experience so I'll recommend this as your go to snack when in Berlin!
The whole Street Food Thursday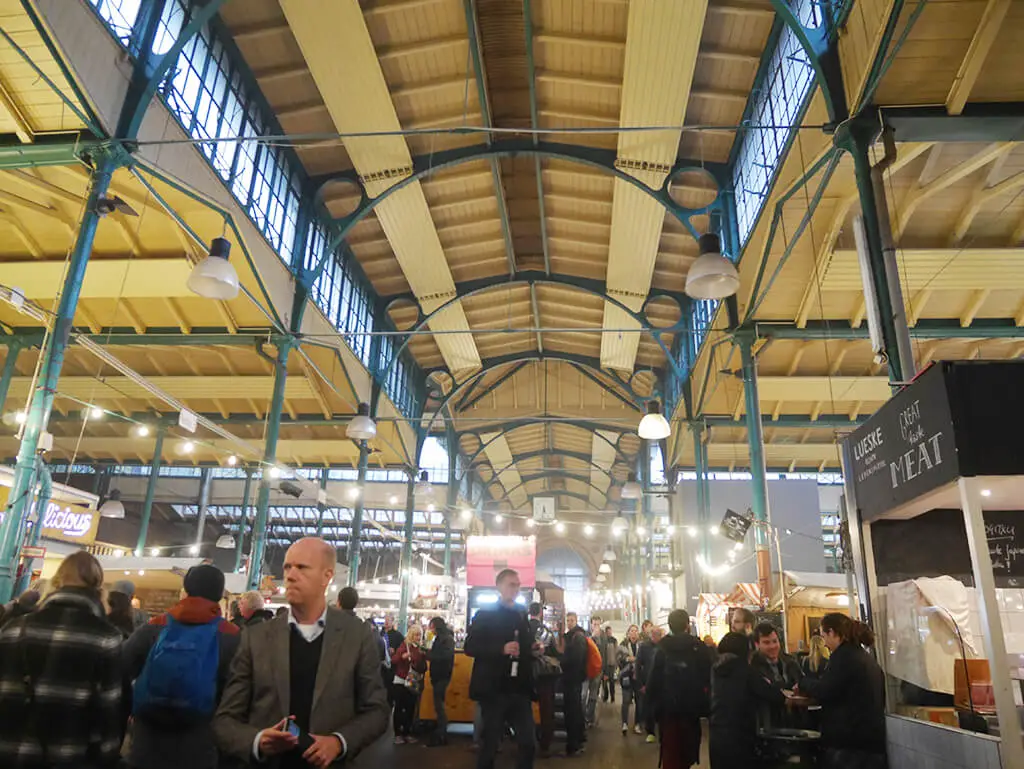 One of the three things I love about Berlin, Street Food Thursday is the best place on Earth, perhaps with the exception of Mauerpark. Hosted in Markhalleneue in Kreuzberg, it is a popular affair that draws more tourists than local. But don't put your judgey cap on and dismiss it.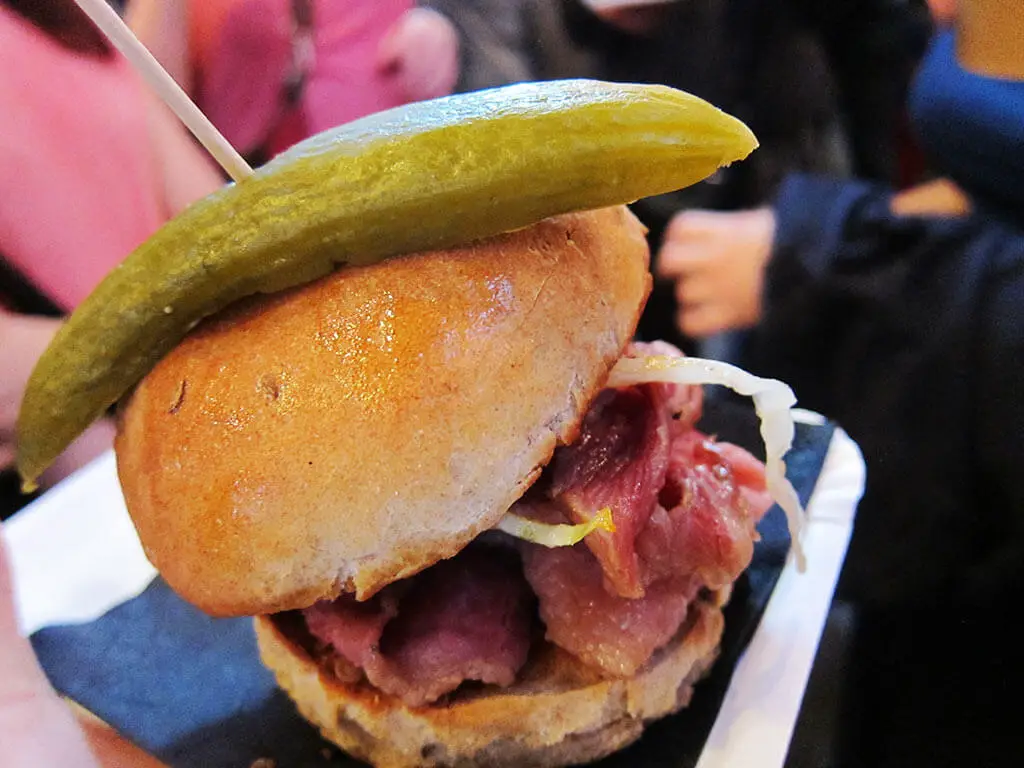 With a rotating cast of vendors, I've had hand-crafted Chinese noodles, New York Pastrami Burger, Taiwanese pull pork bun, organic fruit tea and more. Every time I visited, I always get overwhelmed with choices. There are places to sit, though more often than not they're full. Go around to find some standing tables if you can't!
Address: Eisenbahnstraße 42-43, 10997 Berlin, Germany
Nearest station: U1 Golitzer Park
Opening times: Street Food Thursday 17:00 – 22:00