Top 10 wild things to do in Berlin
I have always made it no secret that Berlin is one of my favourite city on the planet (perhaps with exception of Hong Kong). I had spent a total of 5 weeks in this beautiful capital of Germany and I probably would have moved there if I know German. Berlin is hip, alternative and full of history and life. I've discussed my three favourite things about Berlin, but today, we are going to talk about what top ten wild things you can do in this city for hipsters.
Aside from a bucket list, this is what I did in my first visit to Berlin and hopefully, it'll inspire you on your visit to Berlin:
Dance till dawn
Photo credit: Bart van Poll / Flickr Creative Commons
Berlin's nightlife starts later than what I'm used to in London. The peak hours for entrance to club starts after midnight, and many people party until the sun is up. In fact, some of the nightclubs, such as the infamous Berghain, open all weekend long. While my own dance till dawn story involved commuting, getting rejected from a club (yup, that actually happened), chilling at a nearby bar before making our way home just as the sunrise in the freezing cold. It was the latest I had stayed out and definitely a night to remember.
If you don't want to end up like me, here's a few tips:
turn up either earlier than 12 or later than 4
dress like you don't care
try to enter in small groups or even alone
Some of the most popular clubs to try:
If you aren't setting the bar that high, we managed to get into Cassiopeia.
Roller skate disco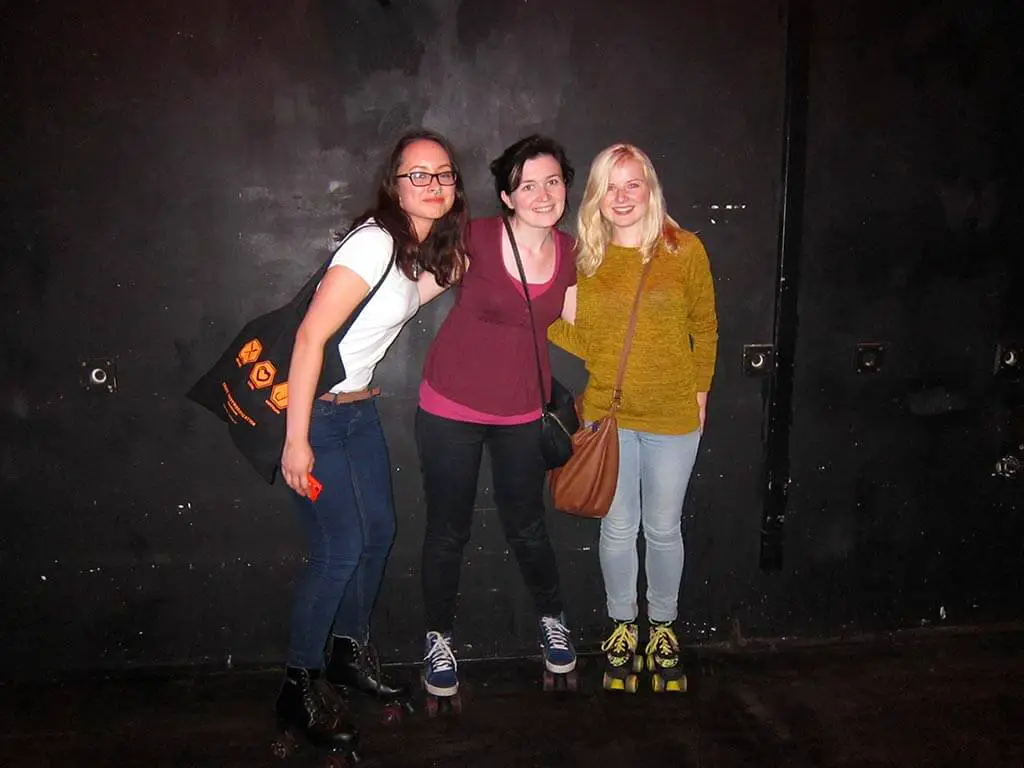 It's time to bring back the 90s with roller skate disco! You can bring your own or rent one, it doesn't matter. I haven't roller skated since I was in primary school and for some reason, we all thought it was the coolest thing to do until we started flailing around. We attempted to follow the dance moves taught on stage but staying upright was a challenge in itself. Despite our poor skills, we had fun watching each other attempting not to fall over and skidding all over the place.
We went to SO 36 for their roller disco.
Ride a cheap bike and go aro

u

nd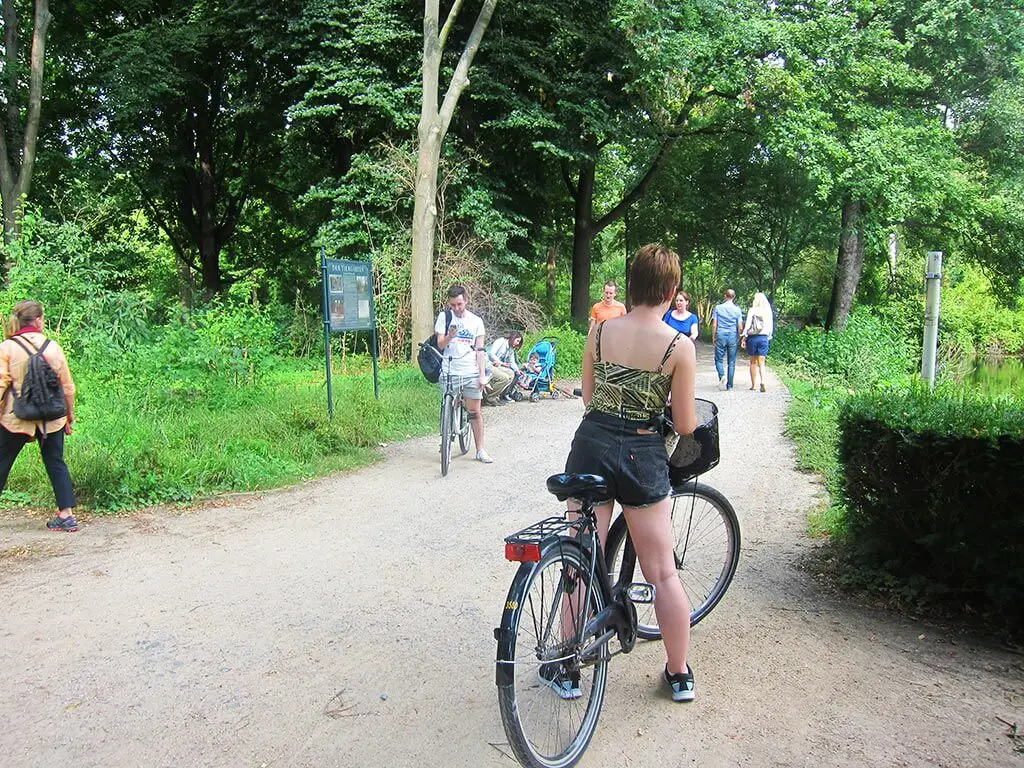 Berlin is one of the most cyclist-friendly city I had seen, with paths that practically interlink the entire city. You can rent a bike for the day for as cheap as 3 euros, however, the quality of the said bike won't be stellar. I went a little higher up the price point and rented a bike for the day outside Mauerpark Fleamarkt for 10 euros and started the scary journey to Tiergarten. Let's just say it's a miracle that I hadn't killed myself or other pedestrians or ventured into the road. Later, I realised it was more the bike's fault than my cycling skills, so being on the bike counted as an adventure in itself.
My newfound friends, bless them, had to keep waiting for me (as my feet didn't quite reach the ground on the bike – short girl problem) and we ended up taking the metro back.
Photoautomark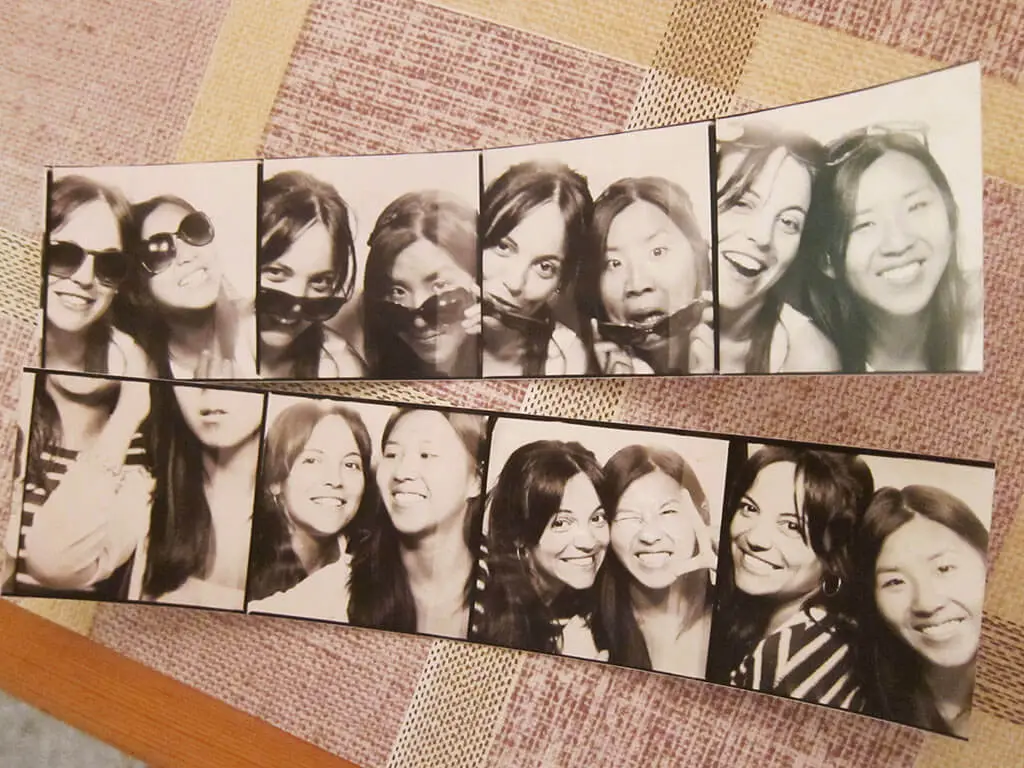 Perhaps already out of fashion in most part of the world, but you can still find Photoautomark for cheap around Berlin. Having passed by many throughout my trip, I finally cough up the money and took a few snaps with my neighbour and we each kept a copy. Yes, the shots are in black and white and we missed the cue once or twice, but there is some charm in the antiquity of the machine and print.
Besides, it's a perfect souvenir of your time in Berlin!

You can find a list of locations here.
Dive into a body of water

Badeschiff  | Photo credit: Anja Jentzsch/ Flickr Creative Commons
While Berlin isn't near the sea, it is close to many lakes and there is always the River Spree. The Berliners have an obsession with beach bars and many are close to the river or a lake. Otherwise, there is always the Mugglesea. During a day trip, while paddling on Mugglesee, we started jumping into the water for fun. It was absolutely freezing and I didn't end up participating, but I heard boat parties or trips are very common in Berlin during the summer. So this one is my dare to you and my bucket list for my next visit!
Idea spots for you to do it:
Wannsee
Café hopping (and running into a friend)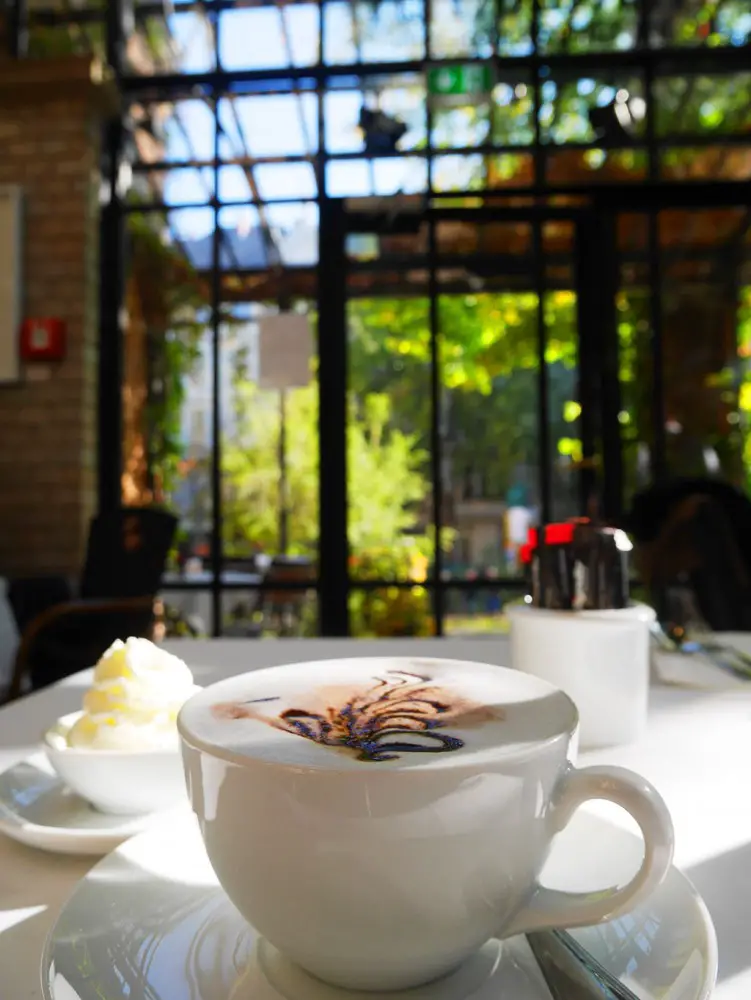 While there isn't many public free WiFi, there are plenty of cafes with free WiFi we can visit. Some of them have great cakes and coffees, too! We spent a lot of time hopping from one café to another as we worked on publishing our travel guide to Berlin for City Travel Review. We sampled our way from Rosenthaler Platz to Kotbusser Tor, and I even ran into an old friend on the way!
If you want to find out more about my favourite cafes (for working and just chilling), click here.
Explore Templehofer Park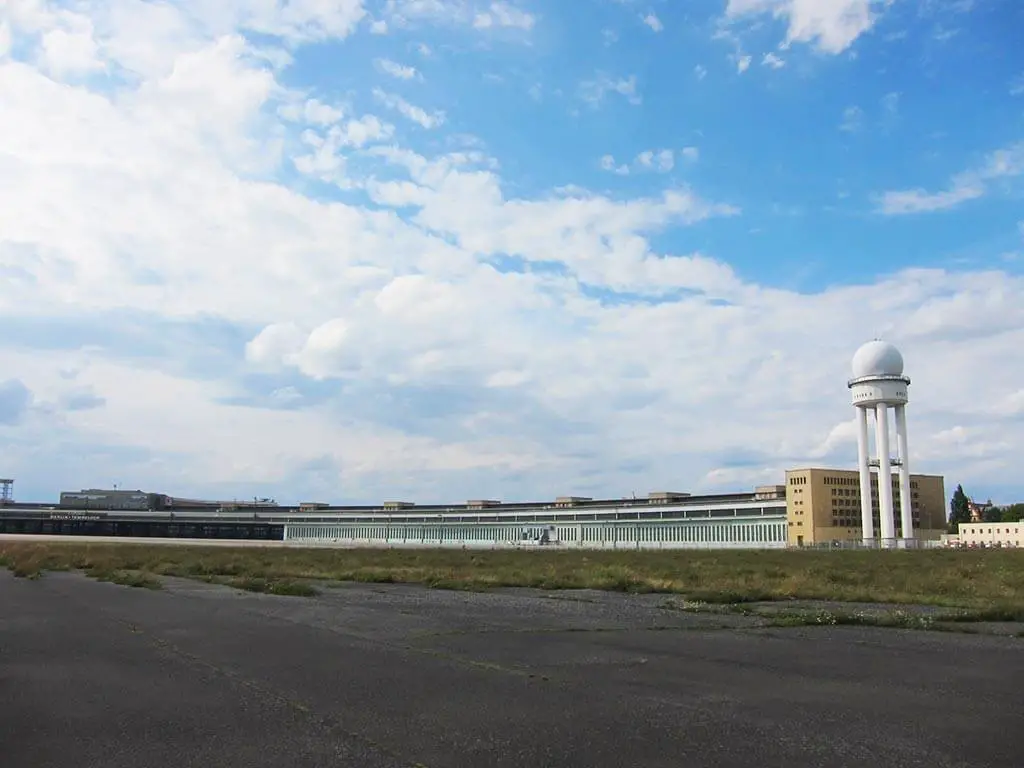 Almost every person who has come to me on Berlin travel tips have been pointed towards Templehofer Park. A former airport in the southeast Berlin, it is left mostly as a green space and now becomes a recreational area for many. You can cycle on the tarmac that once was the landing place of aircraft, and gaze over the fence to the abandoned airport building. There are even a few planes dotted around!
The park is huge and many came here for a panic or to make the most of the smooth tarmac. We even played mini golf on one of their temporary exhibits. If you decide to go, rent a bike because it'd be hard to do the whole area on foot!
Shop at Mauerpark fleamarket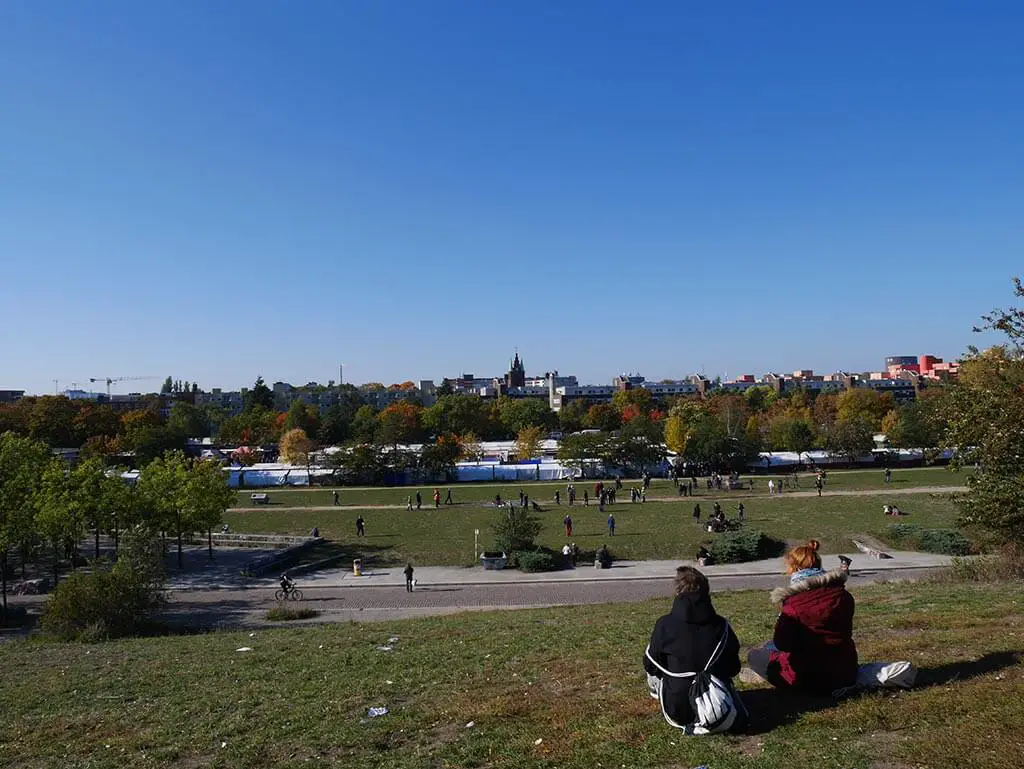 It was my time in Berlin that sparked my love for flea markets, and Mauerpark is the place where it was born. I visited this Sunday market every weekend I was there, never failing to pick up a good bargain. While I love the London markets, they aren't as authentically flea nor as full of hidden gems as Mauerpark. A crazy mix of professional store owners, one-time only brac-a-brick and boutique or homemade sellers, you can find anything from vintage jewelry, homeware to CDs. One of the best purchases I have made is a three euro maxi dress, ten euro roller skate (that I had only used once, but no regrets) and a nine euro vintage bracelet.
For more great markets in Berlin, see them here.
Chill at a Biergarten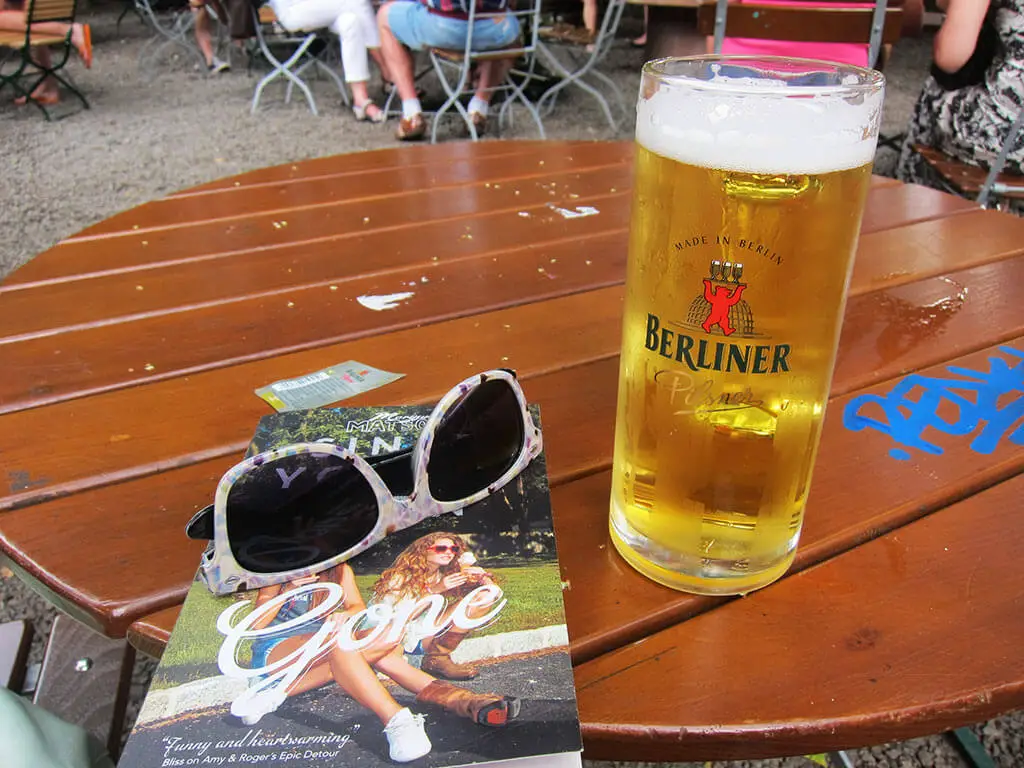 It isn't a proper visit to Germany without spending time in a Biergarten. I must confess that I have never been overly fond of beer, but in Berlin, I found beers that I love. I spent my first afternoon in Berlin alone, roaming a section of the city that I couldn't locate on a map. It was by chance that I stumbled into a biergarten and decided that the best course of action was to sit down, order a beer and read. Best afternoon ever. Since then, I've visited other biergarten in Berlin, including the one in Tiergarten and discovered that my favourite one is lemon beer.
If you aren't really looking to chill, you can take a day trip to Postdam instead.
Biergartens to hit:
Tiergarten Biergarten (Cafe am Neuersee)
Develop a taste for street food
My sister has accused me of turning into a hipster after my month in Berlin. While I had disagreed with her at first, it was clear that my love for flea market and street food, developed in Berlin, was the reason behind her say-so. Which meant that it is true – I'm kind of a hipster!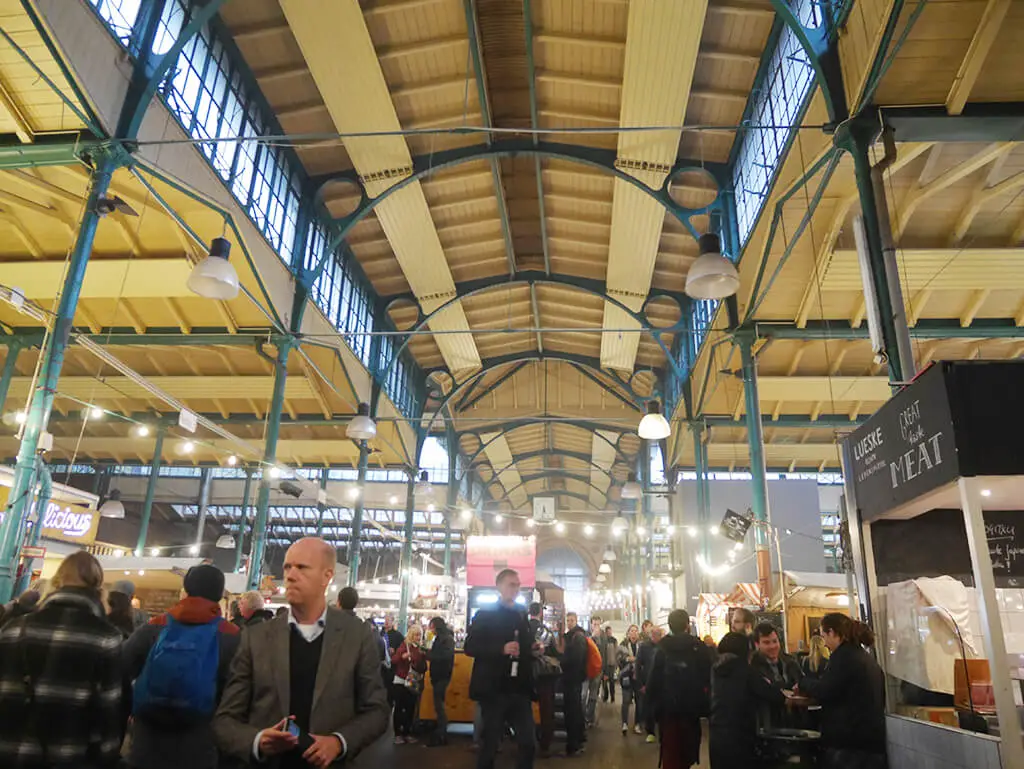 But it's hard not to love street food. Though they are supposed to be cheap, quite a majority of stalls now have a price tag that rivalled small restaurants but minus the seatings. But it doesn't cover the fact that they are finger-licking good. I was a frequent visitor at Markhalle Neue on their street food Thursday as well as a frequent food hunter around different neigbhorhoods.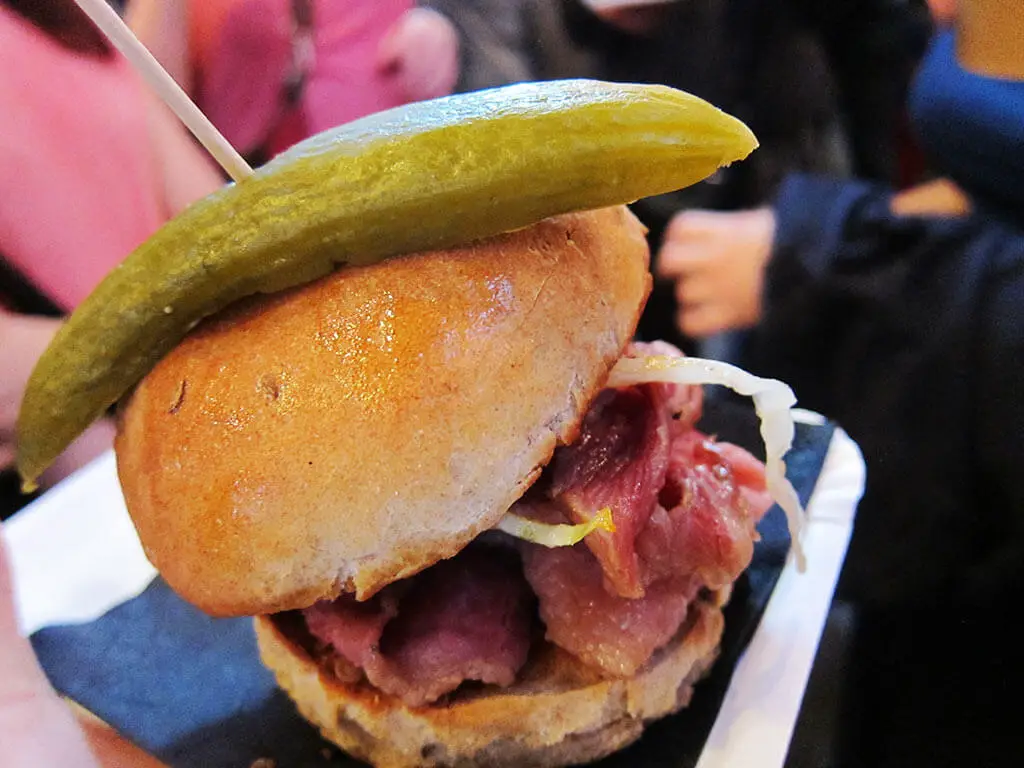 Some of my favourite are Pastrami Burger (which got three people asking me where I got in while I ate, must be my expression!), Frauline Kimchi's Ramen Burger and some good old fashioned Kabab.
My top 5 Berlin streetfood recommendation is here.