Top 5 brunch places slash cafes in Berlin (plus my favourite WiFi café)
Berlin is one of the hippest city I've been to, consequently, I have also found some of the loveliest brunch spots and cafes here. Having spent a month there and got familiar with its neighborhoods, I originally wanted to do two posts, but I don't have enough on the list to split it out so I thought I'll put them all in one. The main reason why I don't have enough on the list is because I keep going back to them. It's a shame, I know, but when you are visiting a place, sometimes you just can't help but gravitate back towards your recent favourites.
> Headed to Berlin and looking for somewhere to stay? Check out my accommodation guide.
Café Anna Blume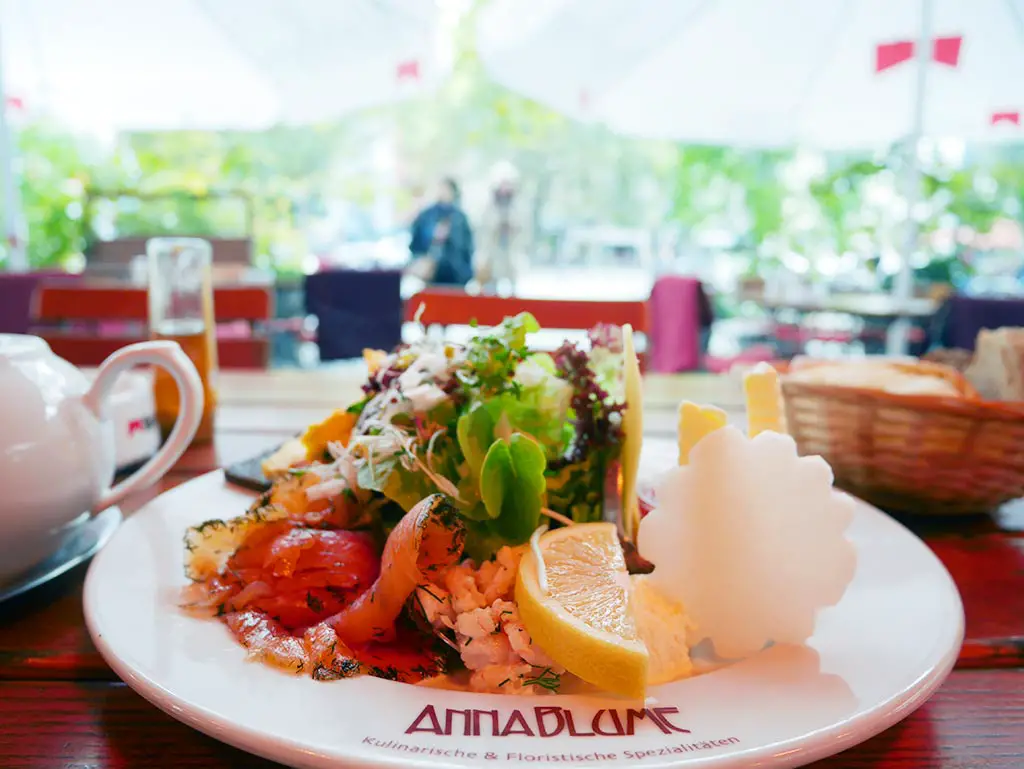 Famous enough that I probably don't need to do much introduction, Café Anna Blume is one of the top names that pop up for brunch in Berlin and it doesn't disappoint. Though I do think it is a bit overrated, but the neigbourhood and ambience are lovely. I went on a cold day and they even have blankets and outdoor heaters going!
I had a herbal tea with one of their many brunch options that includes smoked salmon, salads and various other goodies. They also gave me a bread basket with three rolls which is pretty generous, but then without it I wouldn't have been full enough. The total damage came to 15.40 euros – which actually isn't that bad.
Address: Kollwitzstraße 83, 10435 PrenzlauerBerg
Station: M10 Husemannstraße or Prenzlauer Allee/Danziger Straße, M2 Prenzlauer Allee/Danziger Straße
Open: 8.00-22.00 daily
030 44048749
Café am Literaturhaus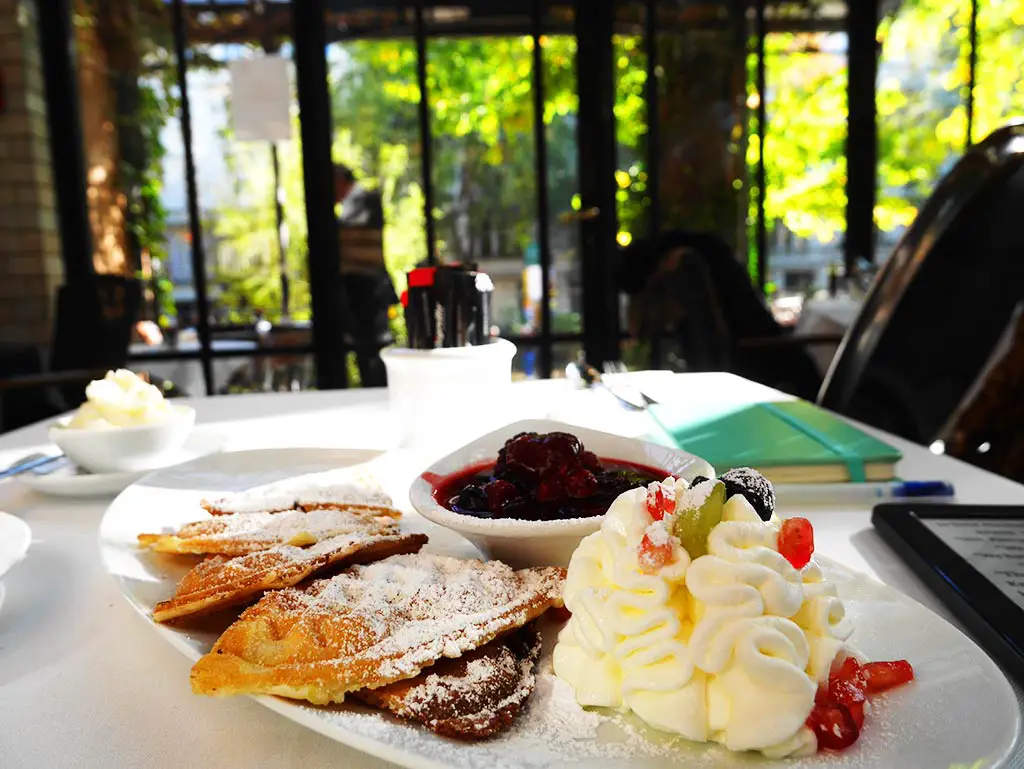 An idyllic glass house café in the posh neighborhood of Charlottenburg, Café am Literaturehaus is just off Kurf'dam and the perfect place to chill. Also called the WIntergarten, the café is located in the literature heart of Berlin. You can find many literature exhibitions and events in this place. But since I don't speak German, my main focus there was their breakfast before 11. Though they do serve bistro-style food for the rest of the day that's pretty good, too. If you want a spot in the glasshouse area, be sure to arrive early because there aren't a lot of tables there.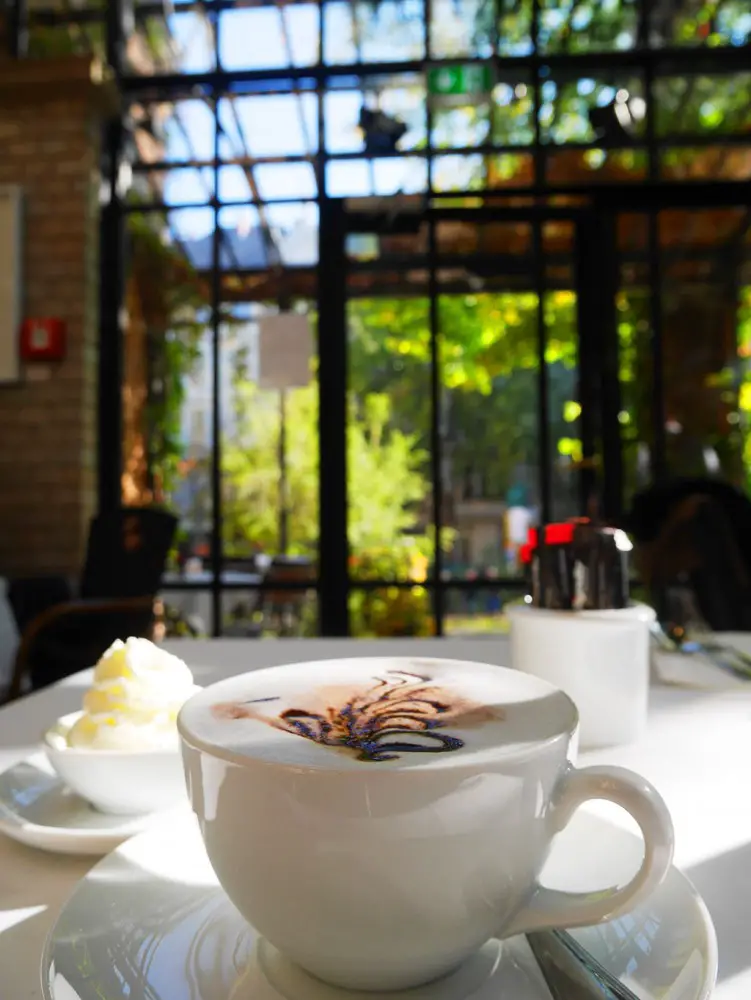 Address: Fasanenstraße 23, 10719 Charlottenburg
Station: U1 Uhlandstraße, Zoologischer Garten
Open: Daily 9:00 – 24:00
www.literaturhaus-berlin.de/wintergarten-cafe-restaurant
Silo Café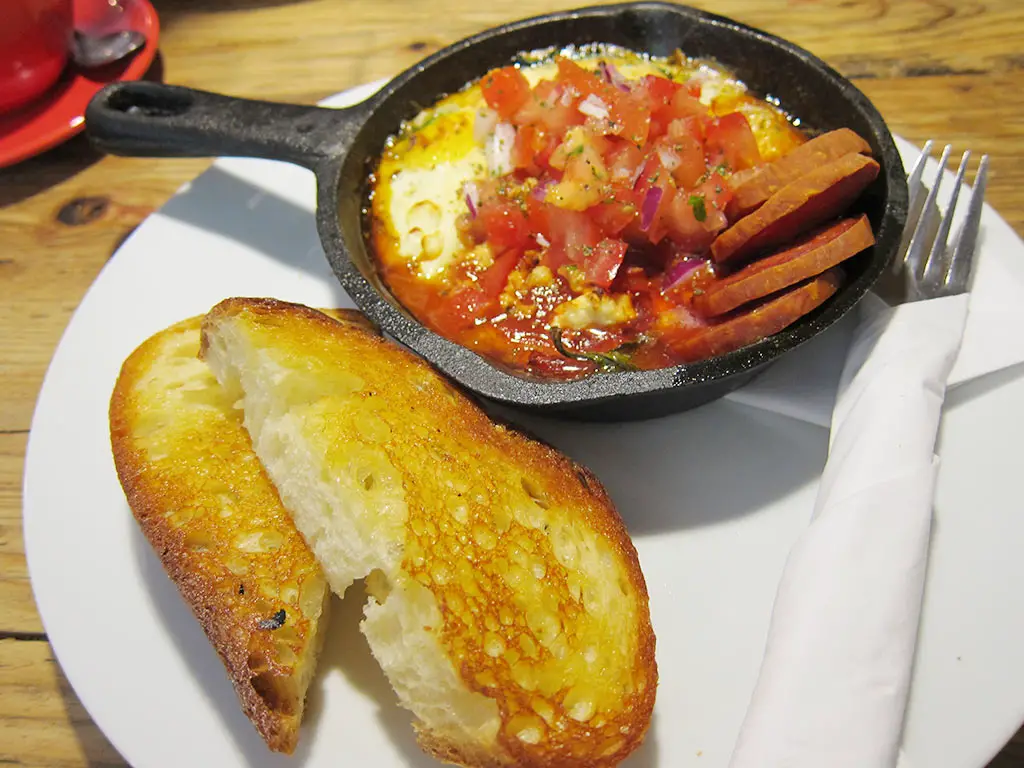 A cute, wooden furnished café in Friedrichshain, we saw an article on it in a magazine and headed there. I was entertained by the bicycle mounted on the wall, but generally, the vibe was nice until we couldn't get any WiFi. I was informed that my order ran out and they asked me to choose something else on the menu. Naturally, I picked the most expensive item (second most, actually, I'm not that mean): some kind of Spanish egg and tomato dish and they hadn't asked for more money.
Okay, funny anecdote aside, the food was great. They are a breakfast/lunch café and the kitchen closes quite early, so it's more of a weekend place than an after work place. If you like hearty food, you'd love this place.
Address: Gabriel-Max Straße 54, 10245 Friedrichshain
Station: M13 Simplostraße, U5 Franfurter Tor
Open: Mon-Sun 8:30-19:00
Fassbender & Rausch Clubhouse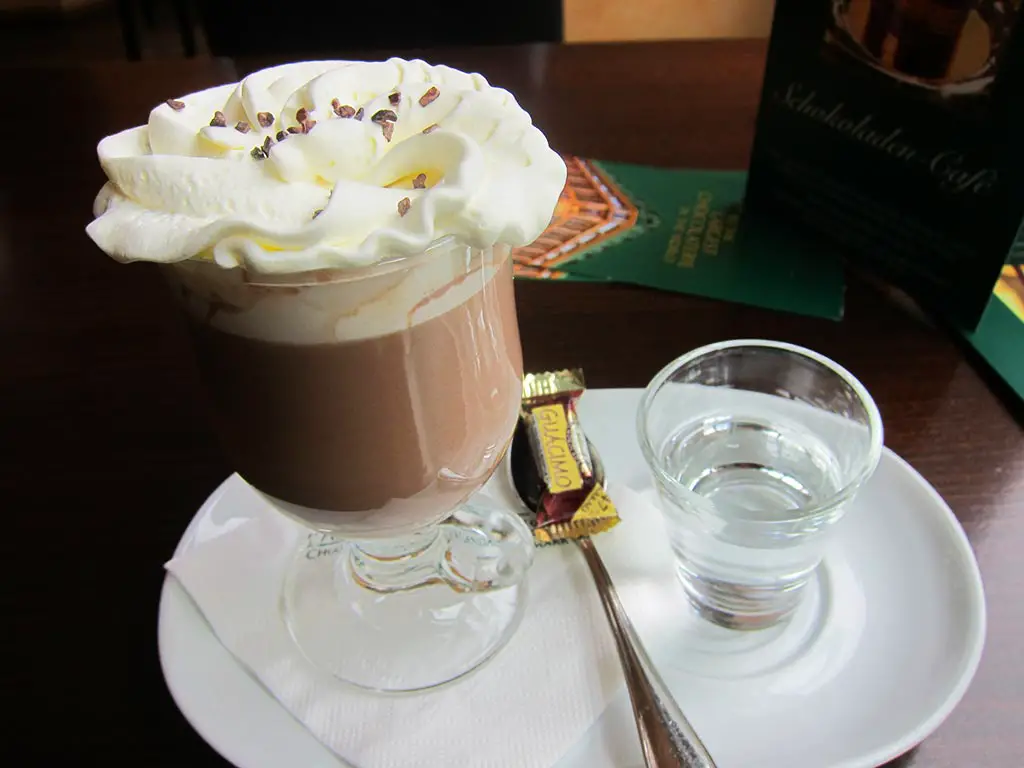 A chocolate lover's heaven, I visited Fassbender & Rauch (it's Rausch Schokoladenhaus if you want to go full Deutsch!) on my last day in Berlin the first time. It was bitterly cold for August and hot chocolate with a cheeky shot of whiskey was just the thing you need. They even gave me a cup of water and extra chocolate.
You can also buy a ton of chocos there, I know I did splurge a bit. If the prices here are a bit high for you, Ritter Sports nearby is a good alternative.
Address: Charlottenstraße 60, 10117 Berlin, Germany
Nearest station: Stadtmitte
Opening times: Mon – Sat 10:00 – 20:00; Sun 11:00 – 20:00
Princess Cheesecake
I am pretty sure my love for cheesecake dates back to my encounter with Princess Cheesecake. The perfect girls place with pink and floral décor, they have a dizzying array of delicious cheesecake for you to choose from. There are also other cakes and things on offer, but my friend and I ordered a poppy seed cheesecake and blueberry cheesecake each. Though it isn't the cheapest cheesecake, it was lovely and definitely worth visiting. They have a huge open storefront and it feels wonderful on a sunny day.
Address: Tucholskystraße 37, 10117 Berlin, Germany
Station: Oranienburger Strasse
Opening times: Mon – Sun 10:00 – 20:00
Saint Oberholz
Despite the fact that I had my phone stolen here, I actually quite like Saint Oberholz. First of all: you can't get better WiFi at any other café in Berlin. Second of all: there are so many people working on their laptop here that you'll always feel like you're part of something cool. Their staffs don't usually check the floors, so more often than not, I'll sit there with one drink for the whole day. Their cheesecake and ice tea, though not cheap, are pretty good and overall, you are here for the space and WiFi as well. I recommend you go upstairs if you can, as their doors are open wide downstairs making people easy target for thieves.
Address: Rosenthaler Str. 72A, 10437 Berlin, Germany
Nearest station: Rosenthaler Plaz
Opening hours: Mon – Thurs 8:00 – 0:00; Fri 8:00 – 3:00; Sat: 9:00 – 3:00; Sun 9:00 – 0:00