Berlin is the place where I fell in love with markets, just like I did with street food, vintage fashion and other things. I never fancied myself a fan of markets, but after visiting Mauerpark, I was hooked. Though I love the markets in London, there are some differences that makes me addicted to the ones in Berlin. The original intent of all markets, I believe, is to create a place for trading for all. It's the last two words that's often lacking in London markets. The markets in Berlin are often more brick-a-brac in style and hence the prices are often lower. It's like a treasure hunt, yes, but the chance to score a bargain is unrivaled.
Mauerpark Flohmarkt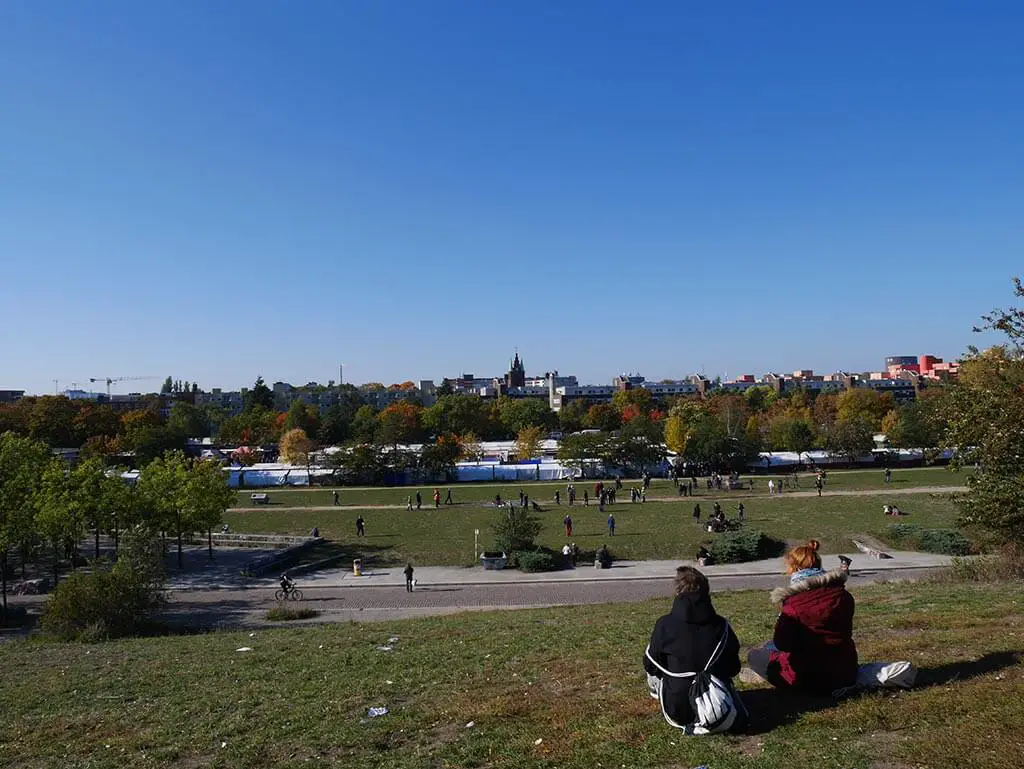 A sprawling maze that's called Mauerpark Flohmarkt, the Sunday flea market is the biggest event of the week. Filled with first time vendors to professional sellers, you can buy anything and everything in the market. It is hosted on Mauerpark, hence the name, in Preuzlauerberg. It is home to some Berlin Wall remnant and nearby are some memorial sites if you are interested. The park was built after the fall of Berlin Wall and the market started there since 2004.
Almost every time I visit, I go away with at least one bargain. A cute floral maxi dress for 3 euros, a pair of roller skates for 10 euros to name but a few. If you are not a fan of the crowd, it's best to go early and avoid the worst of the hours, though you are more likely to pick up bargains at the end of the day. If you want some entertainment, then the Karaoke at the bearpit next to the market is for you!
 P.S. you can also become a vendor – simply sign up and pay a fee on their website.
Address: Bernauer Str. 63-64, 13355 Berlin, Germany
Opening times: Sunday 9:00 – 18:00
Boxhagener Platz Flohmarkt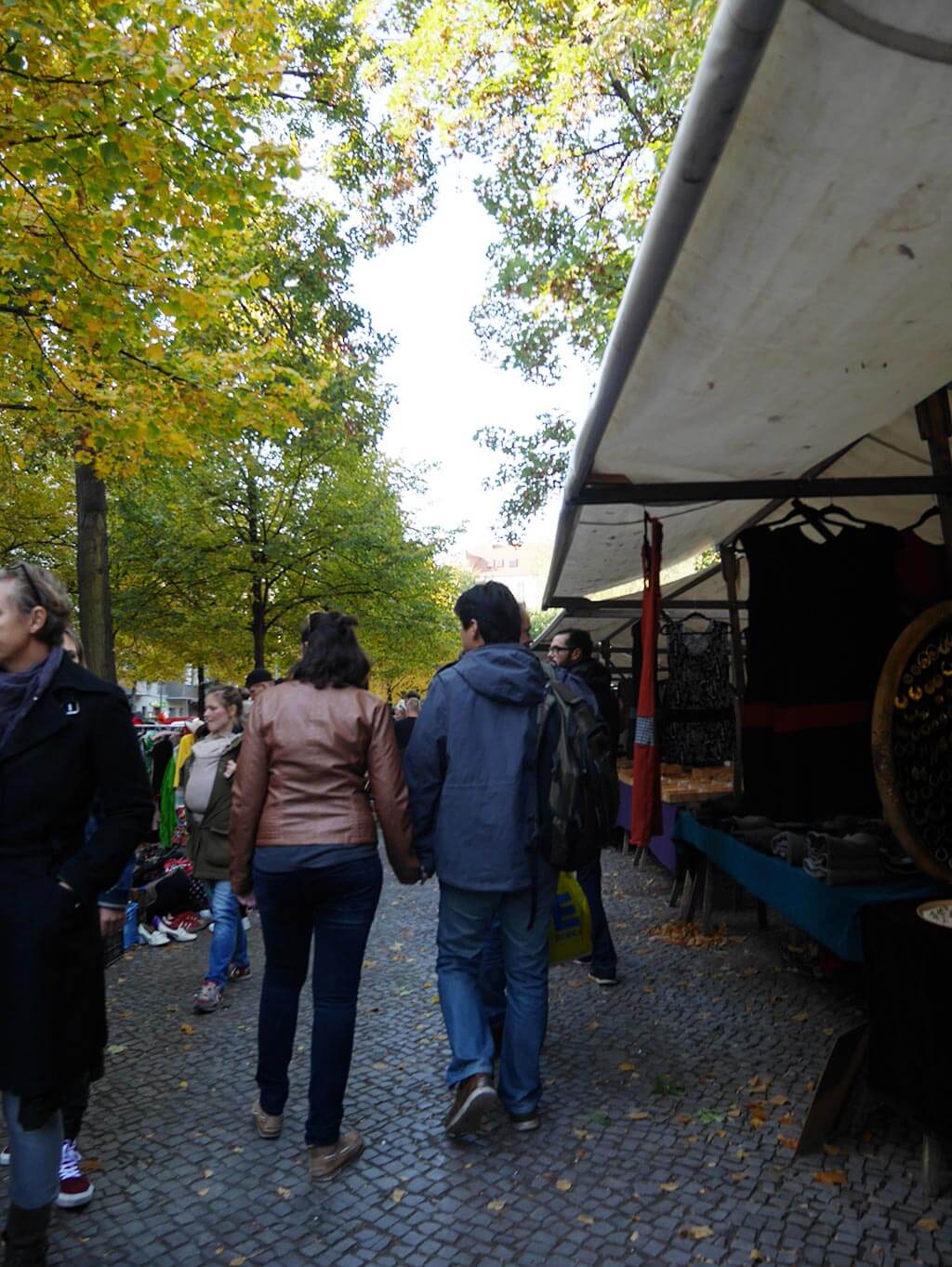 Boxhagener Platz, like its name, is a square park space in the heart of Friedrichshain. Stalls set up around the square and it can be a bit of a chore to weave your way through the crowd. While it is not as varied as Mauerpark, it is certainly more authentic and a local's affair. Even though I didn't manage to find anything I like, Boxhagener Platz Flohmarkt and the RAW Flohmarkt discussed below makes for a good combo on a Sunday for those who wants to venture off the beaten path. It is also great for families as it has a playground in the park!
If you like food more than vintage and second hand – then come on a Saturday for their food market!
Address: Boxhagener Platz 1, 10245 Berlin, Germany
Opening times: Sunday 10:00 – 18:00




RAW Flohmarkt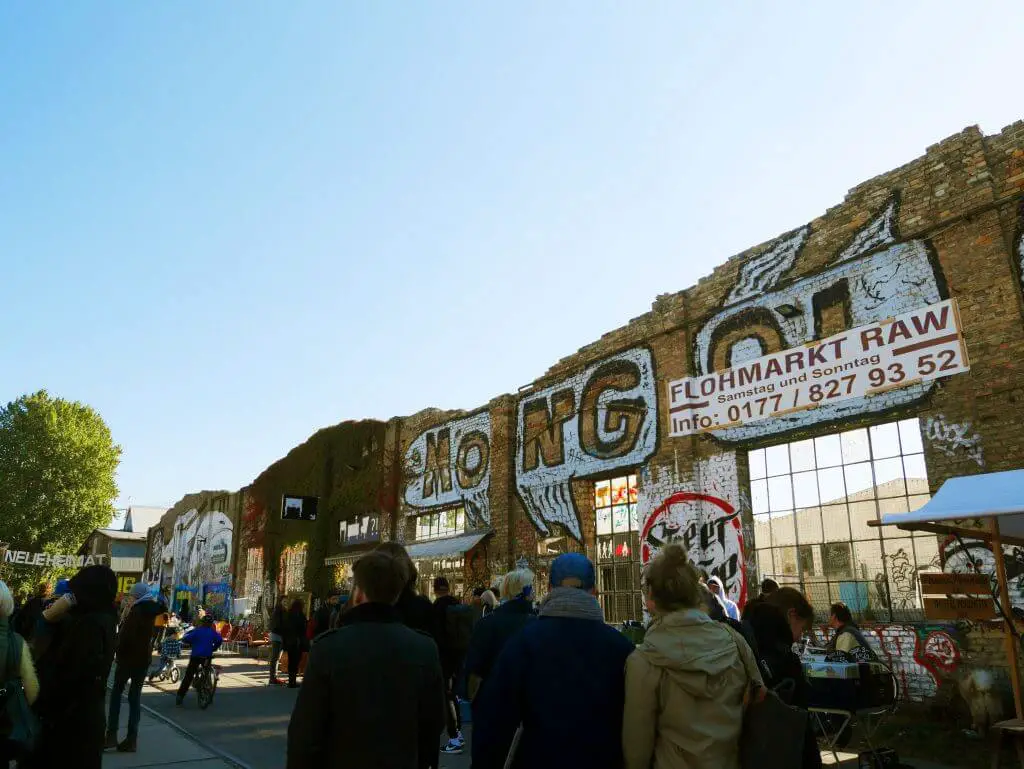 The first market I've visited in Berlin, I stumbled among this flea market on Revaler Strasse. Near Warschauerstrasse by accident. The market isn't dissimilar to others, but its smaller size means it's not as crowded. Surrounded by industrial buildings that are graffitied on, it almost feels like you are walking in an open air art museum. The fact that it's next to Cassiopeia, which is a Biergarten during the day is also a bonus. Aside from your usual clothing and handcraft stores, there's also a tiny go-kart area. The area is also home to many restaurants, so if you want to check out a quirky neighborhood, Friedrichshain is not to be missed.
Address: Revaler Str. 99, 10245 Berlin, Germany
Opening times: Sunday 9:00 – 19:00
Turkenmarkt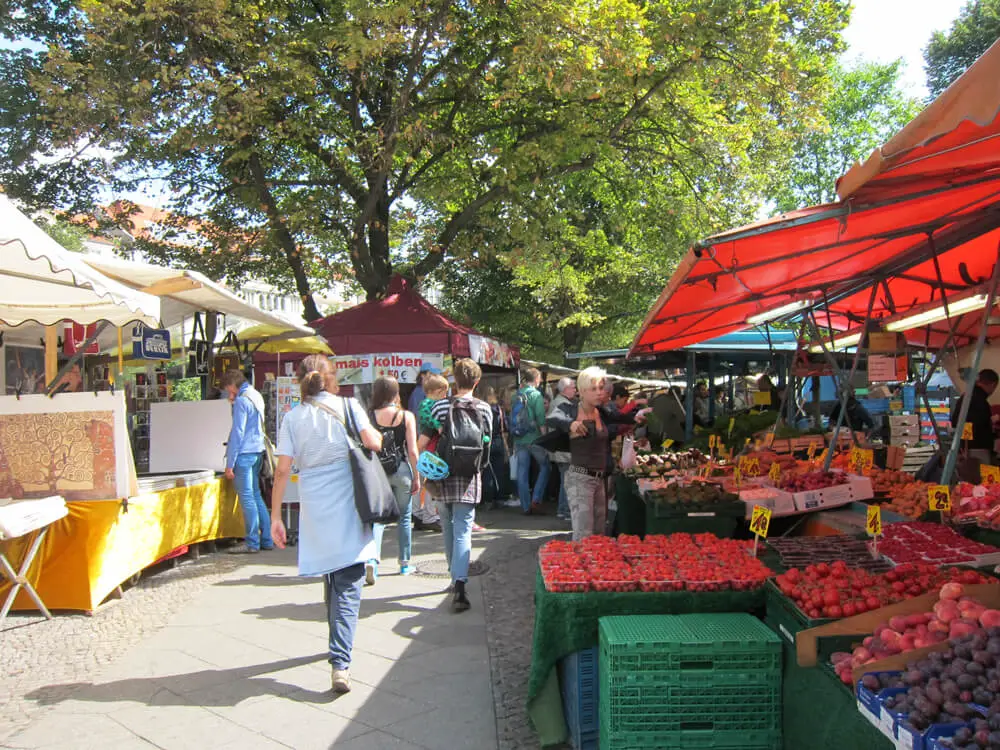 For those who aren't there on a Sunday, fear not, Turkenmarkt in Neukolln runs every Tuesday and Friday. Perhaps the most tourist-centered market on the list, there are still plenty to see and buy in Turkenmarkt. More food-centered, it runs alongside the Landwehr Canal, which makes it more scenic. Though it is in Berlin, the general vibe is that of a Bazaar and I guarantee that your tummy would be fuller and your wallet lighter by the time you walked through the street. Some more memorial dishes I've seen are Caribbean Stews, Turkish delight and flavoured honey. I've brought whiskey honey – perfect for breakfast! He!
Address: Maybachufer 1-13, 10999 Berlin, Germany
Opening times: Tuesday & Friday 11:00 – 18:30
Marheineke Markhalle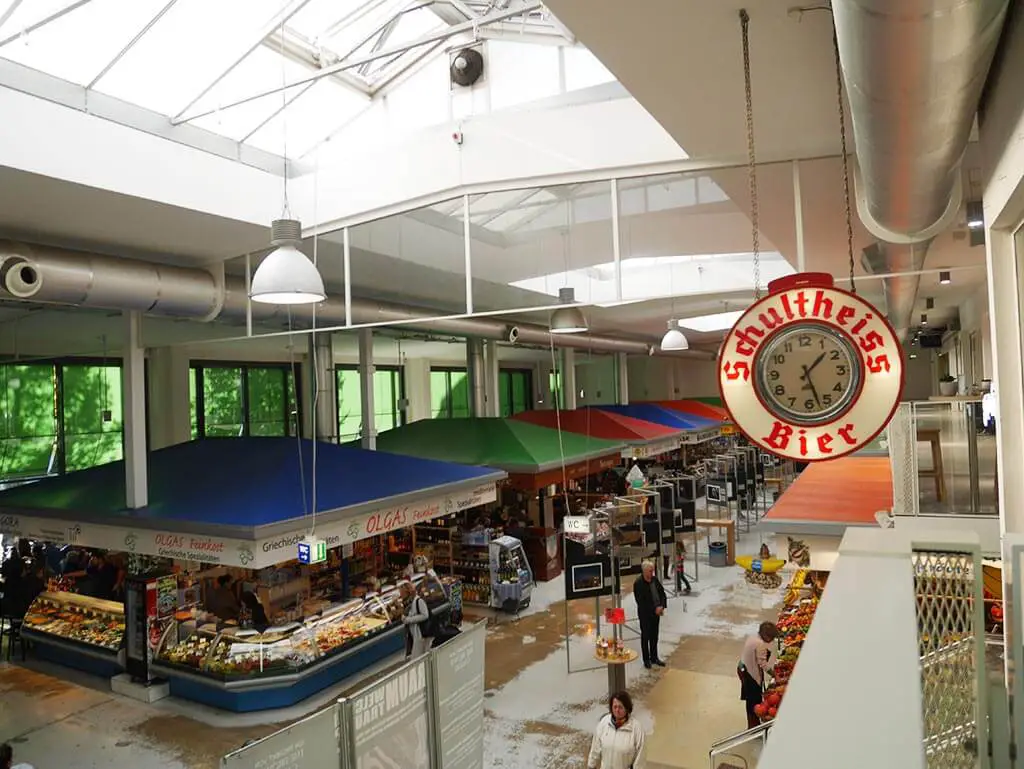 An elegant market hall in the Kreuzberg, Marheineke is a gorgeous building that defies the concept of messy local markets. A crucial part of the neighborhood, this is one of my favourite streets to roam. Marheineke is the place for foodies, it is home to many produces and quaint little restaurants of all cuisine. I have it on good authority that the olive oil sold there is the best around town. I've included this market hall not just because of its variety and charm, but the fact that it's the only one on the list that opens every day. I highly recommend the gyros pita and goat cheese crepe!
Address: Marheinekeplatz 15, 10961 Berlin Kreuzberg
Opening times: Mon – Fri 08:00 – 20:00; Sat 08:00 – 18:00
Pin me!