A summer day hike – Mount Vogel
Slovenia might be most famous for Lake Bled, but its national park, Triglav, is equally beautiful as well. While the northern Julian Alps might be a bit of a challenge for novice hikers, Mount Vogel in the southern Julian Alps are perfect for those who wants to experience the Slovenian mountains, but doesn't necessarily has the time or experience to tackle the proper hikes.
>If you are more keen on waterfalls and water sports, then I got those covered, too.
Vogel Ski resort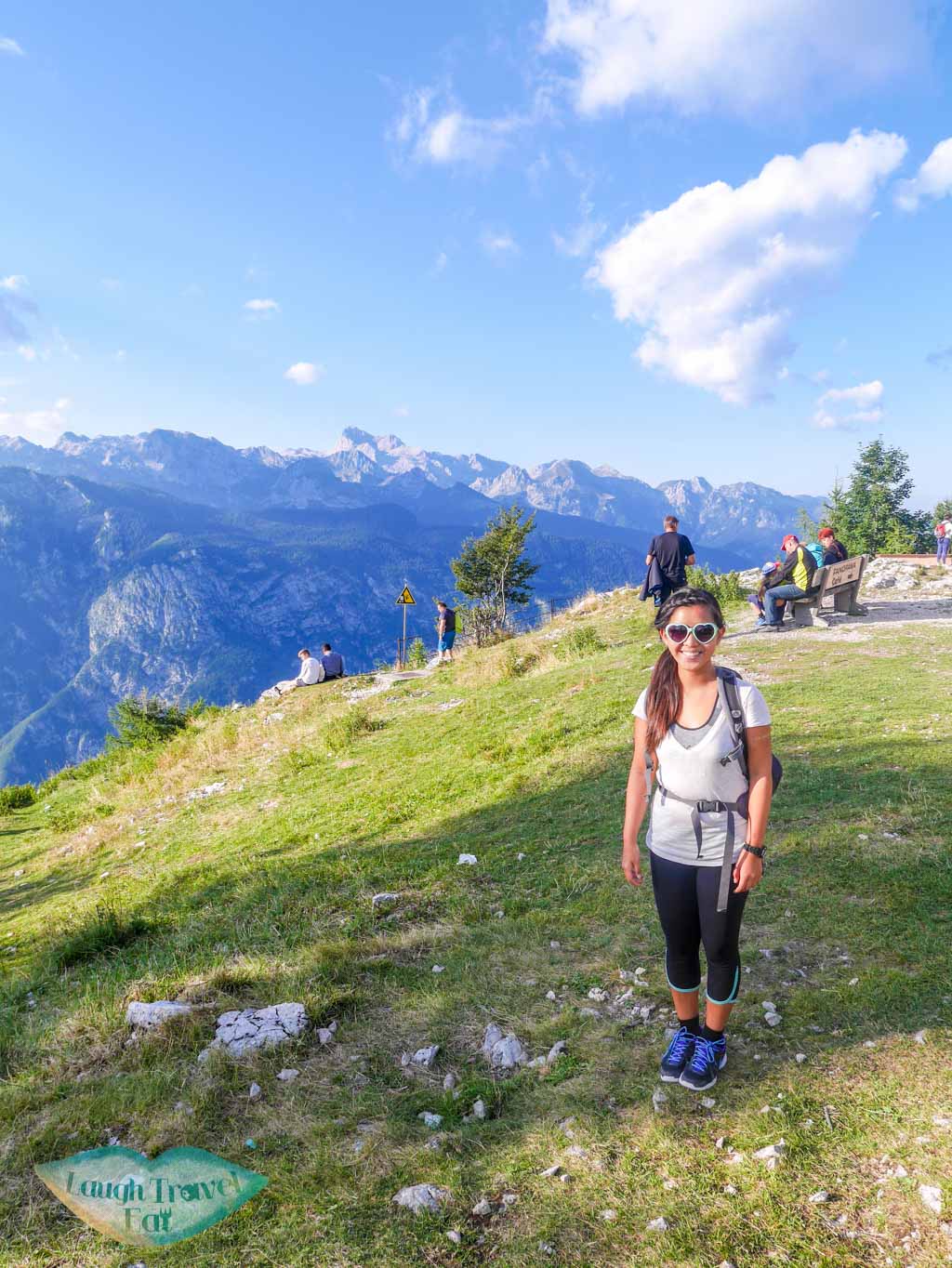 Though most famous for skiing, Vogel ski resort in the Bohinj region not too far from Bled is the perfect base for anyone of any level planning on exploring the beautiful Slovenia countryside for a day. Easier to access via public transport than the northern Julian Alps, you get to start off your journey at 1,535 m above sea level, therefore saving you and your legs the minimum of half a day's journey.
Vogel Cable car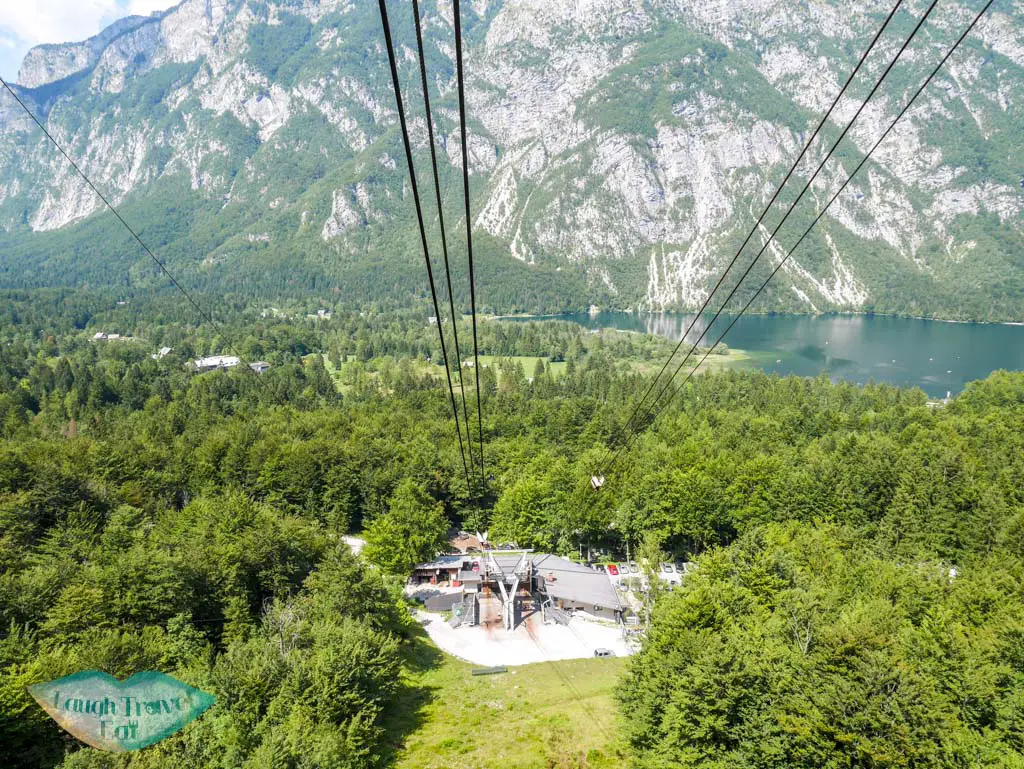 The cable car is the reason that makes Mount Vogel and the surrounding peaks hike-able for a day, or even half a day's time. With a Bohinj guest card, a return journey costed me 11 euros. Shuffling into the spacious compartments with fellow tourists, we all ooohed and wowed at the view of Lake Bohinj as we raced upwards towards the mountain that would otherwise take the whole day to hike up.
The cable car departs about every 30 minutes, and the last one leaves the ski resort at 18:00 (19:00 during summer seasons). So be sure that you can get back out on the last car down, or that you have an alternate way of returning to the ground.
Address: Žičnice Vogel Bohinj, d.d.
Ukanc 6
4265 Bohinjsko Jezero
How to get there: Ukranc Crossroads bus station at the entrance of the car park, the bus run by Alpetour and departs from Ljubljana via Bled that stops at various town ending at Savica waterfall. Journey is free with Bohinj guest card.
Cost: 11 euros return for those with Bohinj card,
Choosing a path + being prepared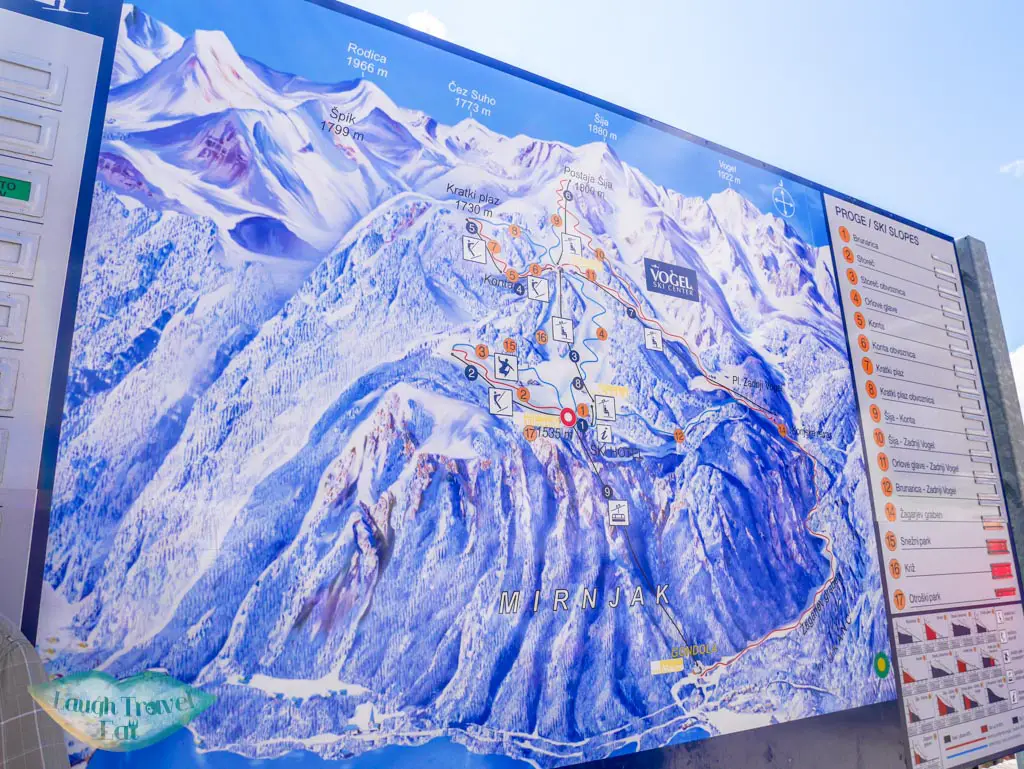 There are a myriad of trails for you to hike around Vogel Ski Resort, with the highest peak being Mount Rodica at 1,964 m above sea level. There is a map right by the exit from the cable car that you can consult, but it's only good for an overview and nothing else.
The best thing to do is to either ask for directions at the information counters or tourist information centers in the Bohinj region or get an offline map with GPS so you can navigate without the fear of getting lost.
I recommend the OsmAnd app – I used it for my solo hike and I wouldn't have done it by myself otherwise. 
You can get a FREE exclusive copy of my hiking trail plus a map of Lake Bohinj region with all the interesting spots and info here.
Most of the hikes take 2 hours plus, and if you can, I would definitely recommend wearing hiking boots and bring a hiking pole as well. However, if you do not have either, it is possible to complete it wearing trainers and picking up a branch to act as walking pole (which is exactly what I did).
Vogel Mountain summit climb
Having spent the morning visiting the Savica Slap, I arrived to the Vogel Ski Resort around 1pm. At 1,532 m a.s.l., you are already quite high and the sceneries already beautiful.
If you are not a huge fan of hiking, or is there with children, you can simply walk around the center. There are several herds of mountain goats trotting around the place and generally being pursued by children and tourists with giant cameras like celebrities.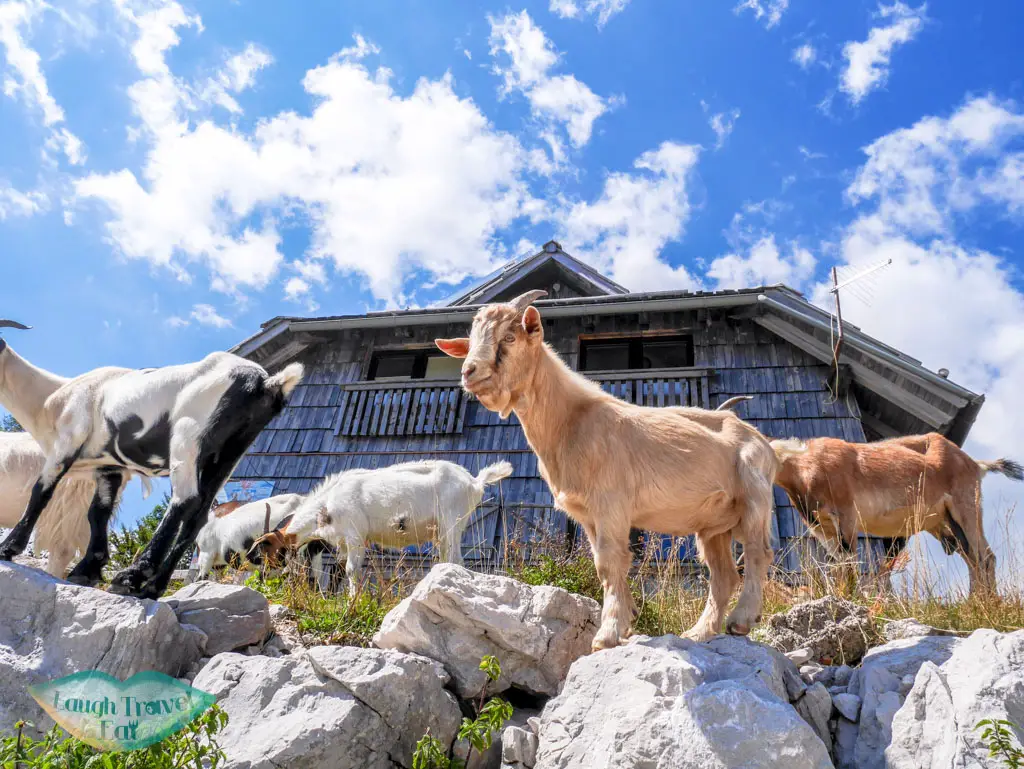 Feeling a bit like I was at the petting zoo, I decided to attempt to feed these mountain goats. The funny thing is, it worked – except when they ate the grass of my hands, they bite me as well! And as I was walking away, they started to follow me, but then I found out that they were simply moving onto the next patch of pasture.
Having spent too much time playing with the goats, I belatedly realized that I only had 4.5 hours left for a 5 hour hike to Mount Vogel. Not wanting to settle for the surrounding hills that are closer, I was determined to get to the peak that this ski center is named after.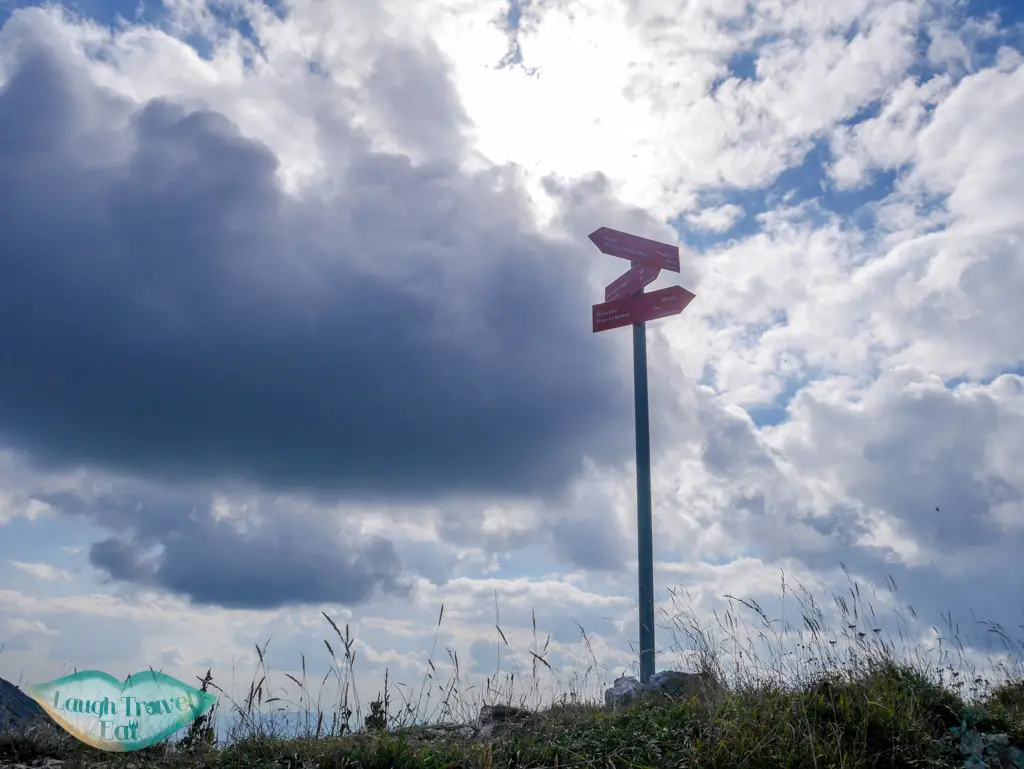 The beginning of the trail was a little boring, with large, gravel paths cutting through a not-so-dense forest. I followed my map with more confidence than I would have at the signposts, and the views began to get better when I hit the dairy farm.
Deciding against stopping for fuel, I pressed on with my hike and heard the distant sound of bells chiming.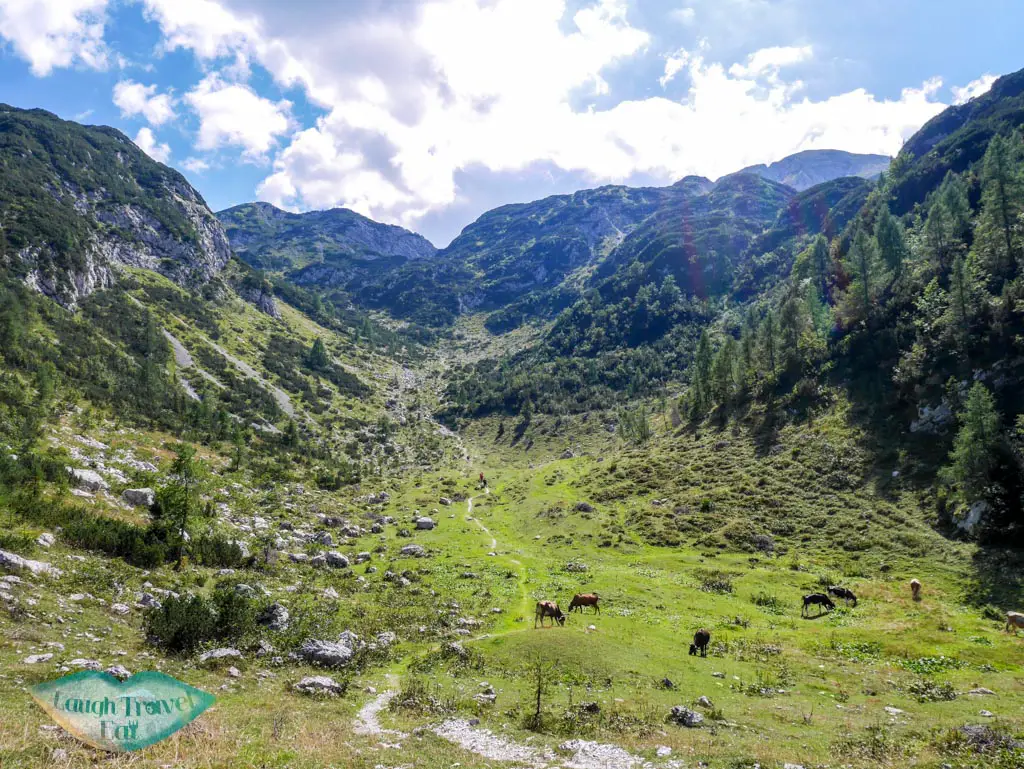 Turning the corner, I found the loveliest valleys I had ever seen. It was only bettered by the fact that it was dotted with dairy cows that has a bell attached to their ears, looking like a scene from Heidi.
As I continued, the trails got harder; the vegetation grew shorter as altitude increased. The path began to consist mostly of loose boulders and more barren landscape, but the view and the serenity is unmatched. I will let the photos speak for themselves: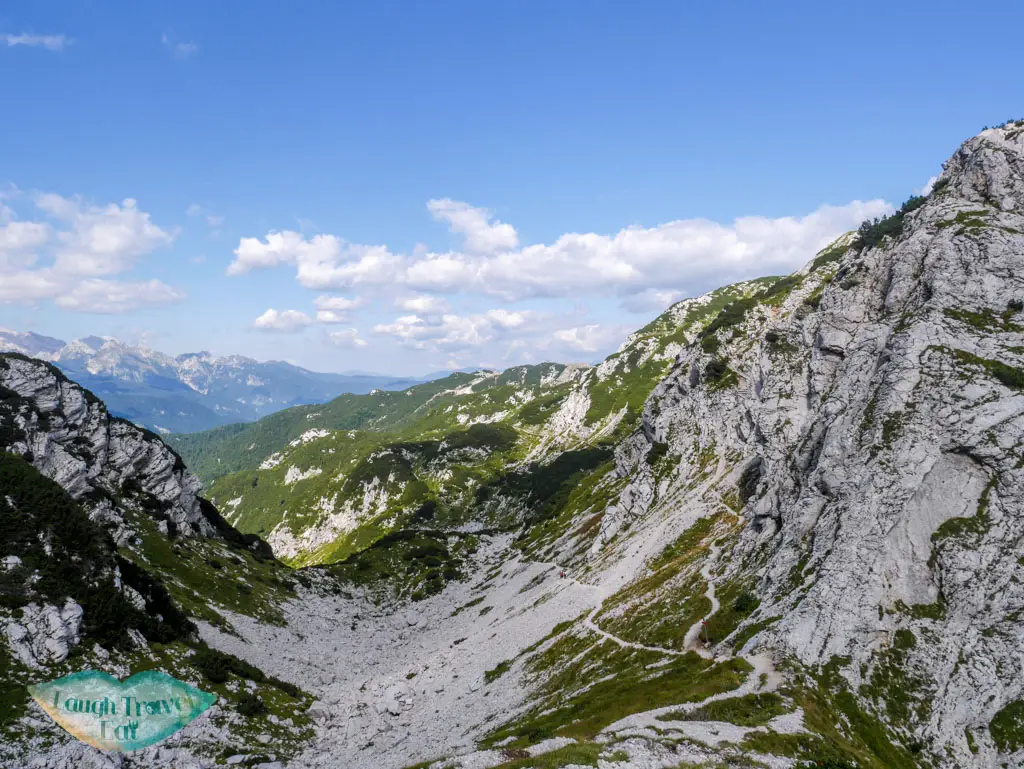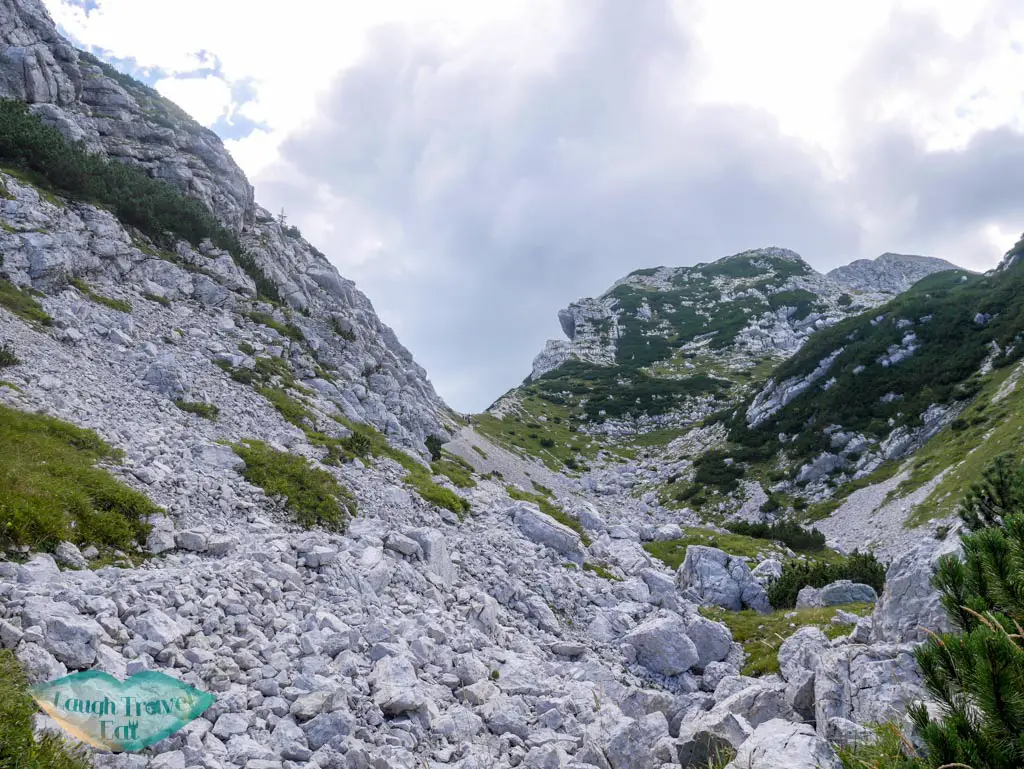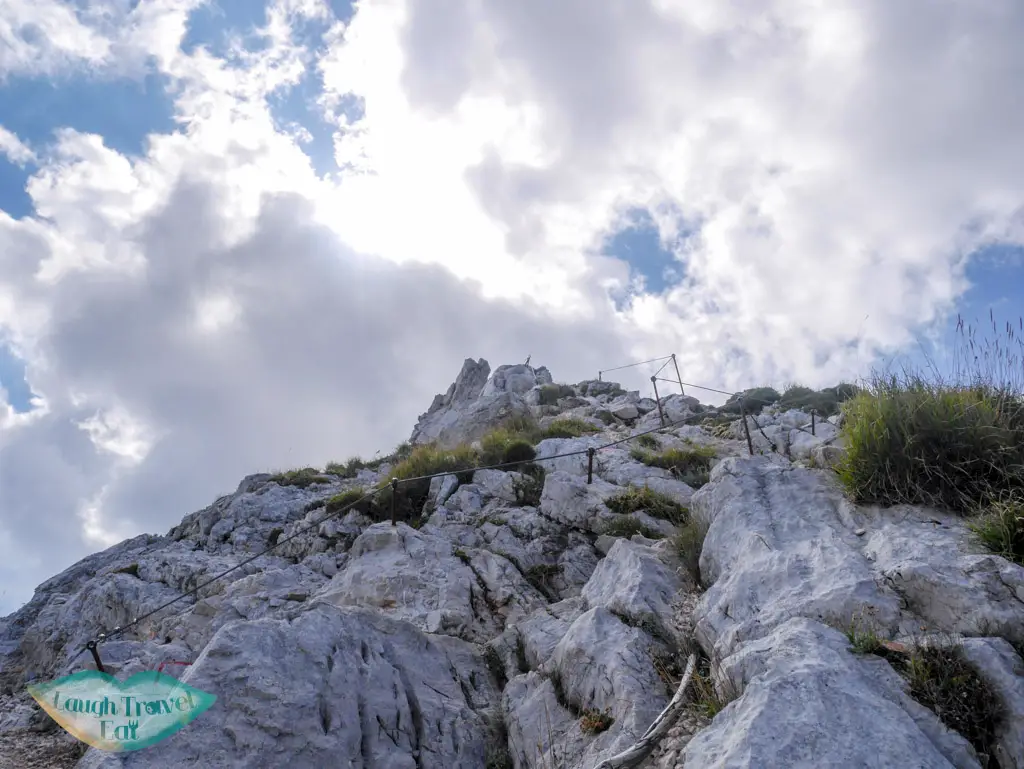 Fearing that I wouldn't make it back before the last cable car, I stormed up the path and finally came to the top. There were a family there, huddled on one side eating and I didn't have to heart to bother them (also, I was too tired). Instead, I set my camera on one of the more stable pebbles that formed a pile on the hill and took a self timer photo: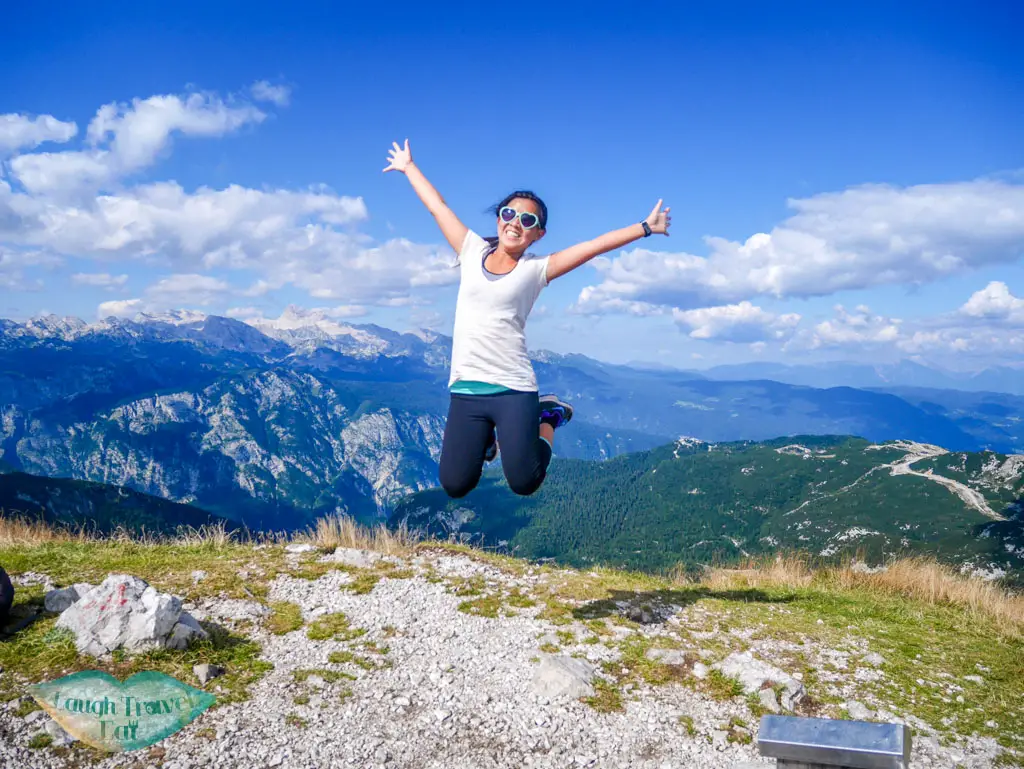 After that – I spent about 30 seconds enjoying the view before dashing off again, just to make sure that I wouldn't miss the cable car. Of course – there are photo stops along the way, here's some panoramas:



By the time I reached the ski resort again, my calves were hurting and I felt like I had just run a marathon. But I had managed it. I hiked a 5 hour trail in 4, making it in time for the second to last cable car with time to spare.

Did I enjoy the solo hike? Yes! But would I do it again, alone? Probably not. It's not safe to hike on your own, and again, I wouldn't have done it without an offline map with GPS. Hiking can be dangerous, especially alone and although I had fun, I can't stress enough that it's best to go in a group of 3 with a first aid kit. If someone gets hurt, one can get help while the other stay with the wounded.
Pin me!

Pin me!