Lake Bohinj – spots and sports
The largest permanent lake in Slovenia, Lake Bohinj is somewhat neglected in comparison to its famous sibling Lake Bled. Though lacking an island in the middle that makes Lake Bled so famous, Lake Bohinj's vastness and dramatic geo-glacial features give it a certain charm that while less romantic than Lake Bled, Lake Bohinj house a more tranquil natural beauty.
A natural history of Lake Bohinj
The basin that is now Lake Bohinj is carved out by the Bohinj Glacier during the last Ice Age. Dammed by moraine (glacial deposits), it is surrounded by mountains on all three sides steeply except to the west. Fed by Savica River through the Trigalv Lakes, the water is cold all year around.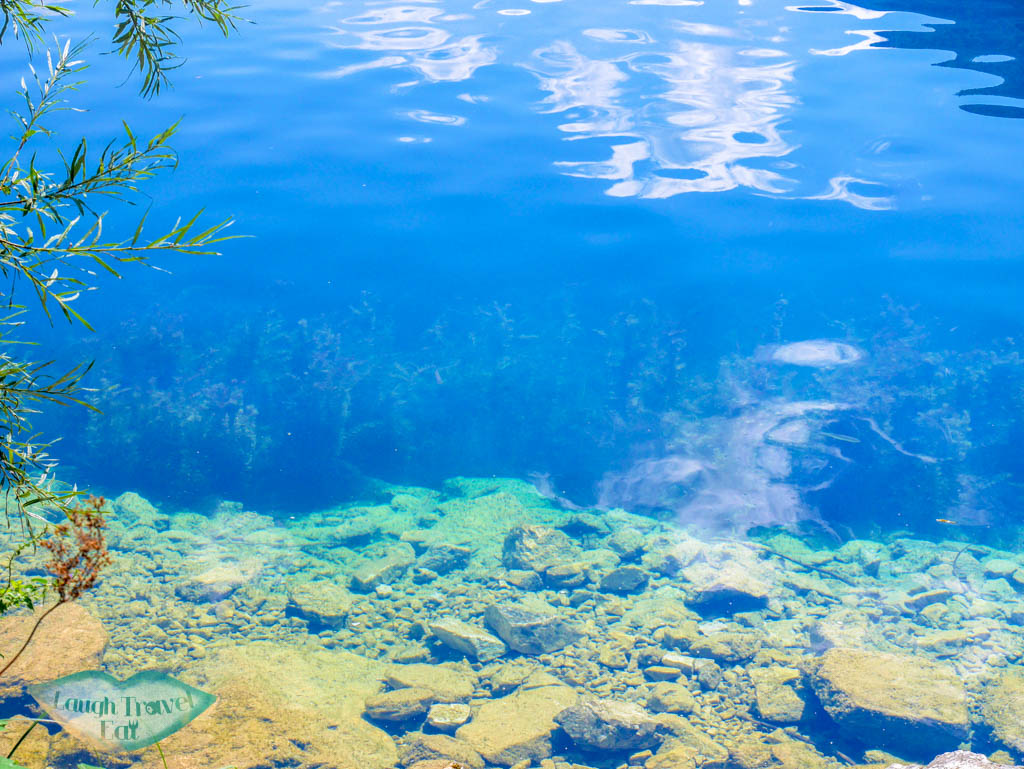 As a glacial lake, it receives sediments from rivers flowing into it, and it is estimated that the lake will be filled up in 22,000 years' time. Currently, the lake is 1km long and 4.35km wide, with an average depth of 30m, and is a proud home to over 10 species of fishes. 
The perimeter walk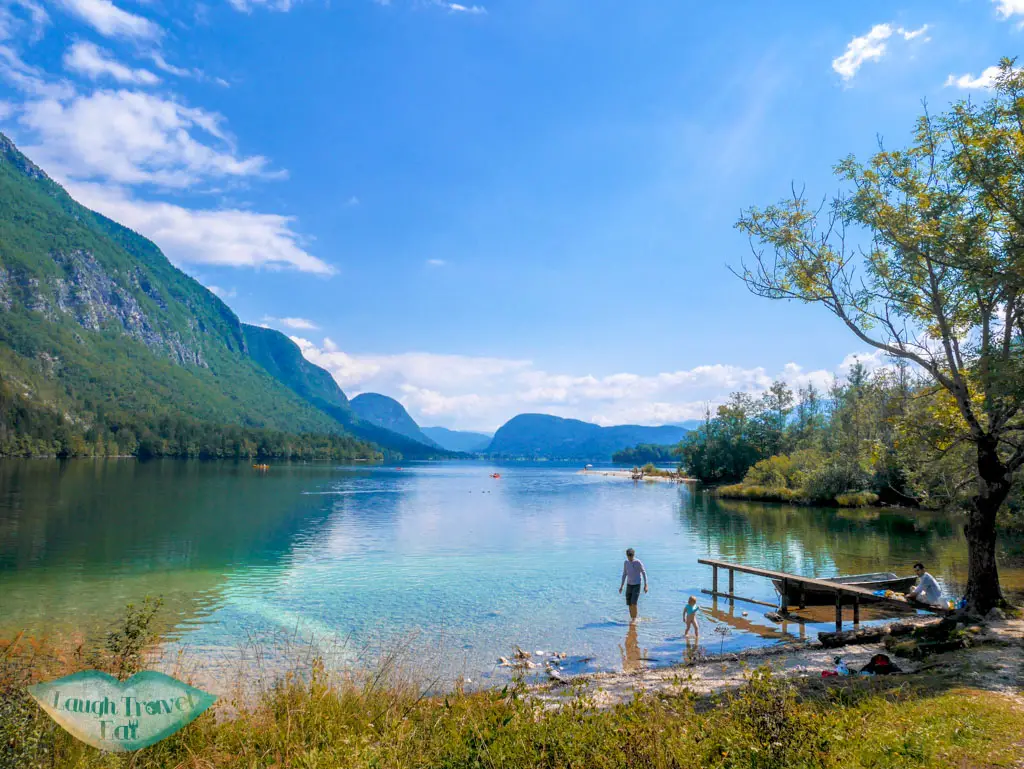 A lake that is much, much bigger than Lake Bled, completing a perimeter walk or cycle around Lake Bohinj is not as easy. I wouldn't recommend walking along the south side of the lake at all, except for water sports purposes as the main road to Savia Slap and Vogel Ski Resort runs the length of it, and the walking / cycling path is on the wrong side of the road away from the lake. In fact, when I look at the path on the bus, people were constantly watching out for cyclists that were rushing mercilessly pass them.
If you want to enjoy a pleasant walk, then you would want to start out either at Ribec Laz or the tiny town of Ukanc. Nor would I recommend cycling, as about 2/3 of the northern trail is narrow and rocky and most of the cyclists I encountered on the trail were either a) pushing their bicycle or b) almost ran me over. You can see why this didn't sit well with me.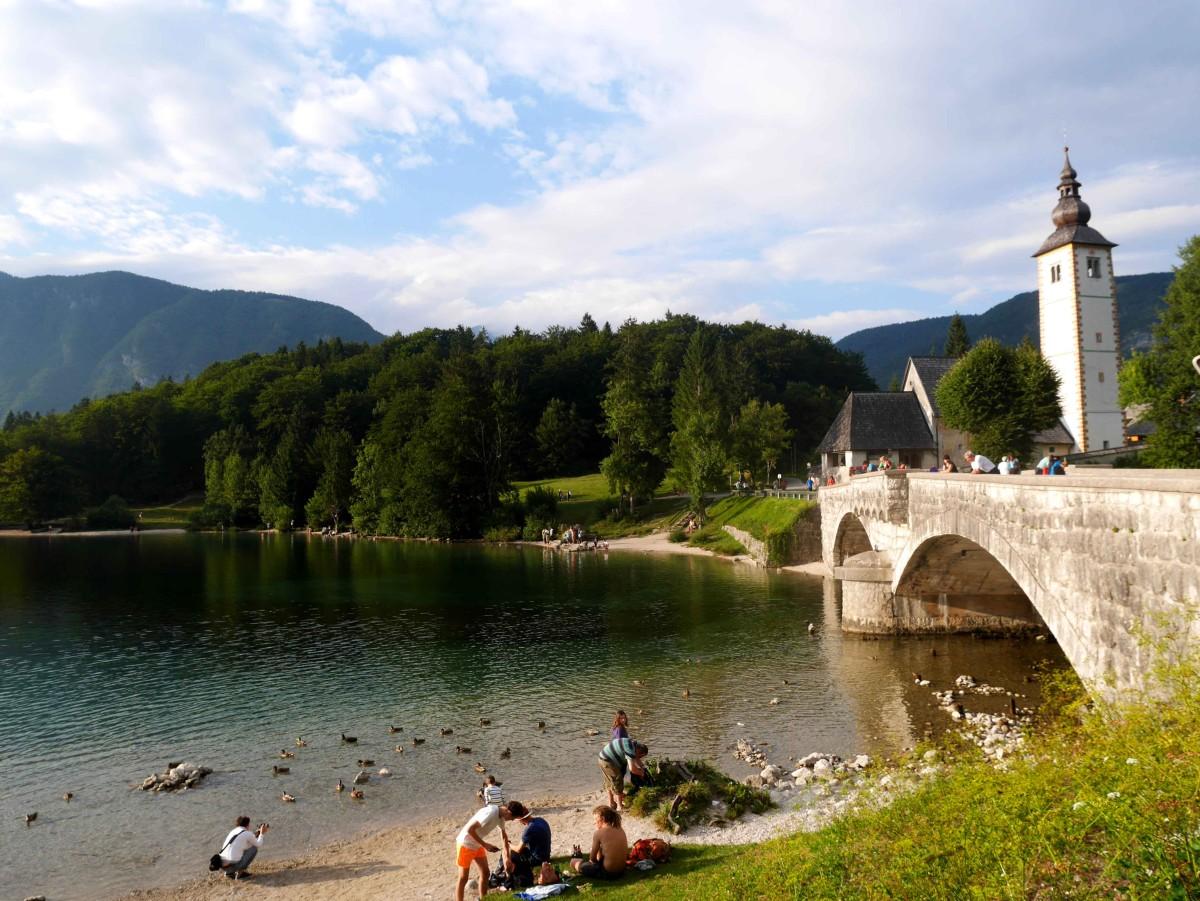 As walks go, this ¾ walk around Lake Bohinj was pretty pleasant, though perhaps not as entertaining or photogenic as Lake Bled. There are plenty of little, secluded spots for those who wants to rest, although if you plan on finding the perfect one you should head out early. It took me around two, three hours to walk from one town to the next, with some short photo breaks in between:
A funny side note: while I was on the hunt for a good place to chill, I saw plenty of nudists in those said secluded spots, having kayaked or body boarded there. I am still a tinney bit scared from seeing one too many bums…
P.S. you can get a FREE exclusive copy of the map of Lake Bohinj region with all the interesting spots and info here.
Lake Bohinj chill spots
You don't go to a lake and not want to find a spot to sit down and relax a little. But as I had said before, not every spot is free or great. The south side of the lake is out of the question, unless you enjoy the exhaust and noise from the traffic.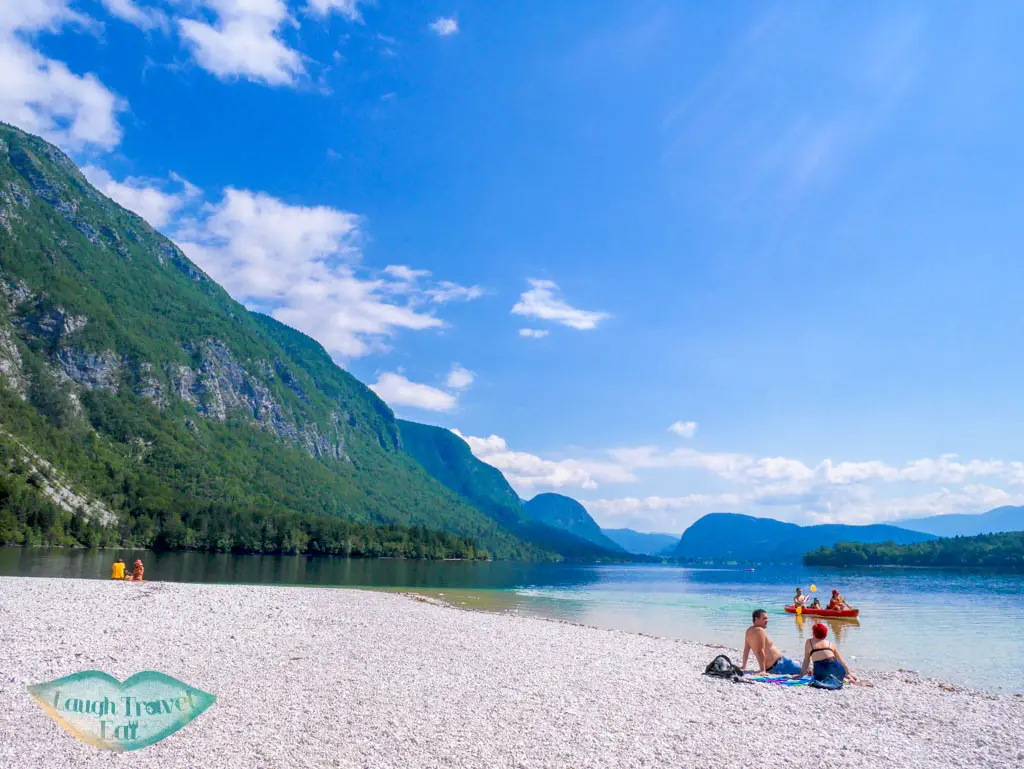 Personal preferences factored in, I have marked down three perfect spots that *should* satisfy everyone:
Sand banks near Ukanc – with almost a beachy vibe, close to the town of Ukran is this surprisingly large expanse of relatively undisturbed gravel bank. It manages to look idyllic and yet unspoiled, it's a great spot to sunbath and enjoy the nature.
Grassy patch near Ribcez Laz – if you are not a fan of gravels, then here's the grass patch for you. The area gets increasingly crowded the closer you get to town, and you would be graced with paragliders descending on the grassy field behind.
The pier – situated in the middle of the south bank, I discover this wonderfully picturesque pier through the Instagram @igslovenia. Now you can reach this by foot, or you can take a kayak…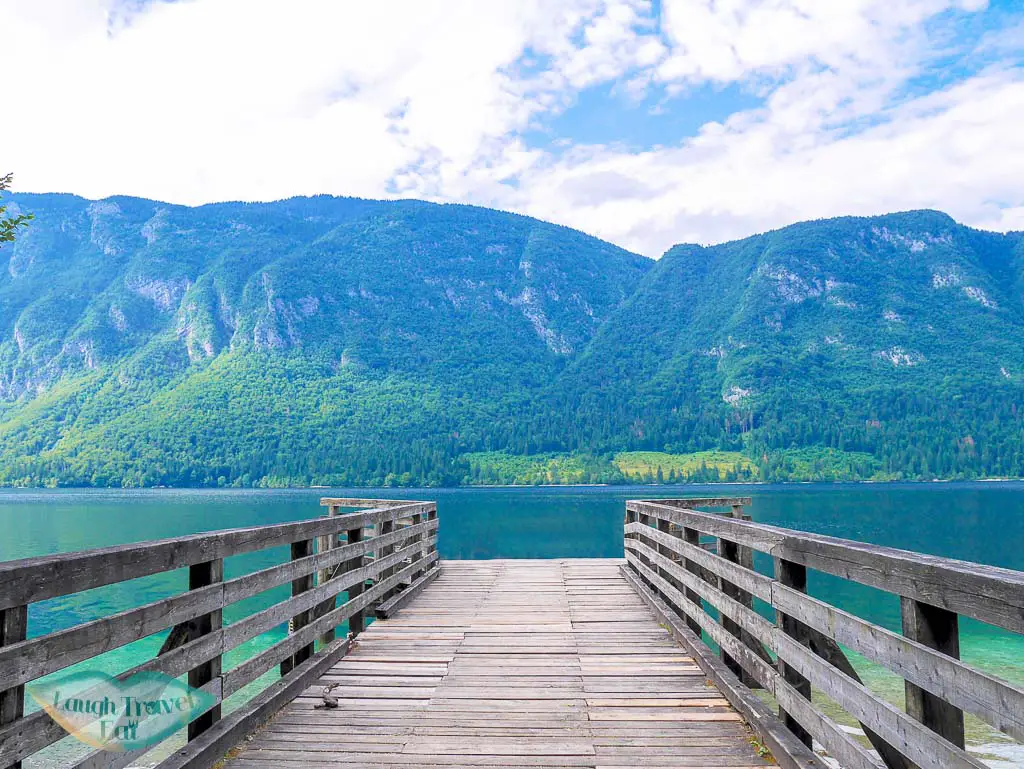 THE pier at Lake Bohinj

Water sports in Lake Bohinj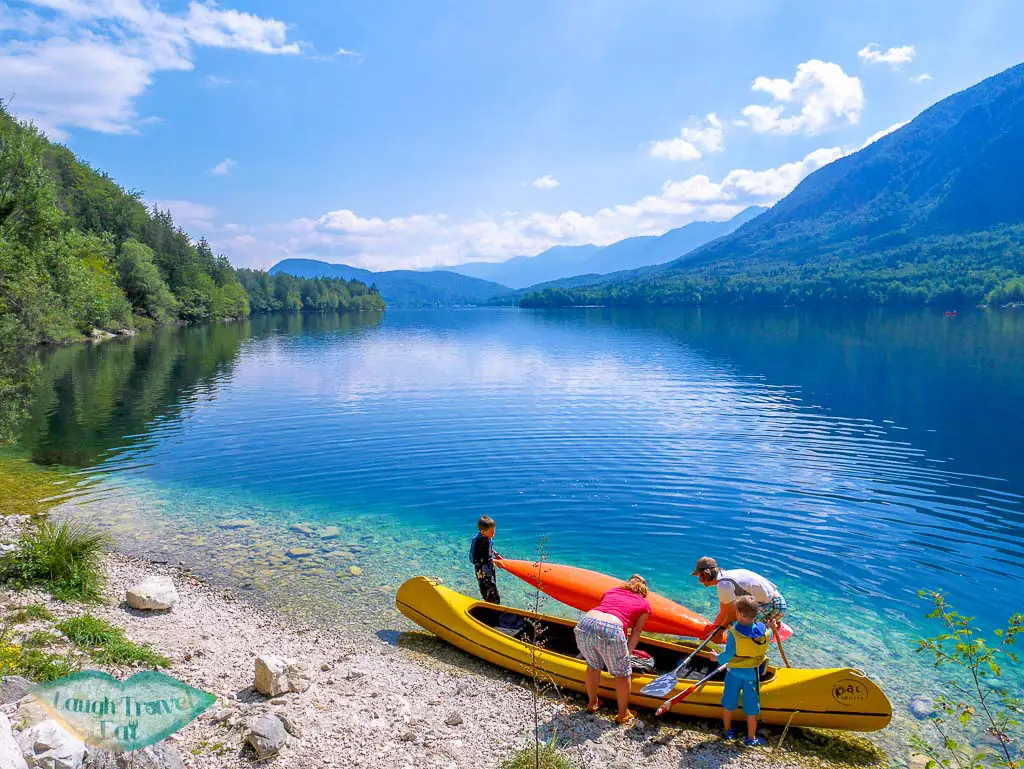 Whatever sports you can do in Bled, you can do it in Lake Bohinj as well. However, the sheer size of the lake does mean that it's less accessible than Bled. There are two main places where you can rent:
Ribcez Laz – the largest town that sits by Lake Bohinj, it's situated on the east bank and there are several stores that rent out kayak, canoes and body boards there.
Hostel pod Voglom – located not too far from the pier, Hostel pod Voglom also runs a sports center of sorts. However, this is harder to get to.
I ended up renting a kayak from this store behind the bridge at Ribcez Laz, and they kindly provided me with a locker and a wet bag. Since the lake is 4.35km long, I only managed to kayak halfway to the beautiful pier, took a freezing swim (by the way, fresh water is much less supporting than salt water – it was hard!) and kayak back.
It costed me 8.5 euros renting it for 2 hours. And last I check the prices at Hostel pod Voglom is much higher.