Muang Sing is the biggest city in Luang Namtha Province and used to be the epicenter of all things opium. It is near the border to both Myanmar and China and now a popular pass through for those traveling around the region. It was part of the French Laos as well in the early 20th century, with a population of Lao, Yunnanese, and nine other ethnic groups.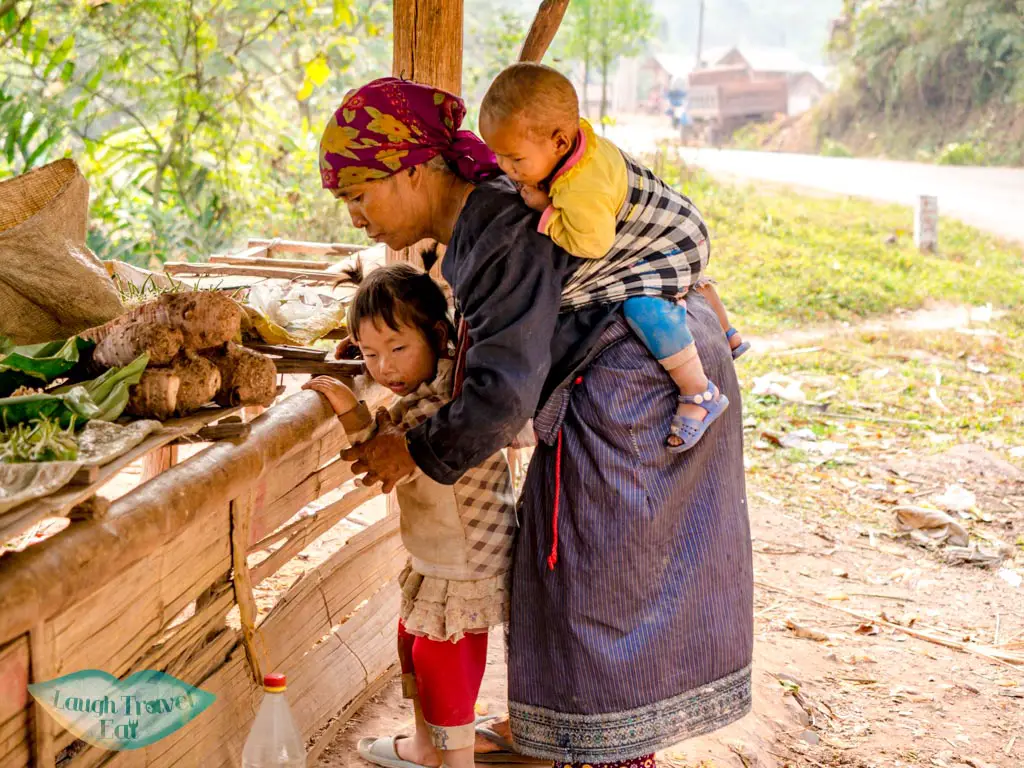 But most people miss the many ethnic villages scattered in the surrounding mountains hidden by forests and rice paddies. In fact, out of the 37 thousand inhabitants about 60% of them are from Akha with many Tai Neua and Tai Lu in addition to other smaller tribes. With many up and coming eco trails and day treks, here's what to do in Muang Sing:

Getting to Muang Sing
Flying
The nearest airport is Luang Namtha, which has daily flights from Vientiane. The drive to Muang Sing is about two hours. The traffic is light on the road but it gets a little bumpy. You can book the transport to and from Luang Namtha at the tourism information center

Buses
From Muang Sing there are buses to Luang Prabang, Houay Xay (borders Thailand), Park Mong, Vang Vieng, Vientain, and to China, too. Here is a photo of the schedule taken in March 2019:
(book at the Muang Sing Tourism Office)

What to do in Muang Sing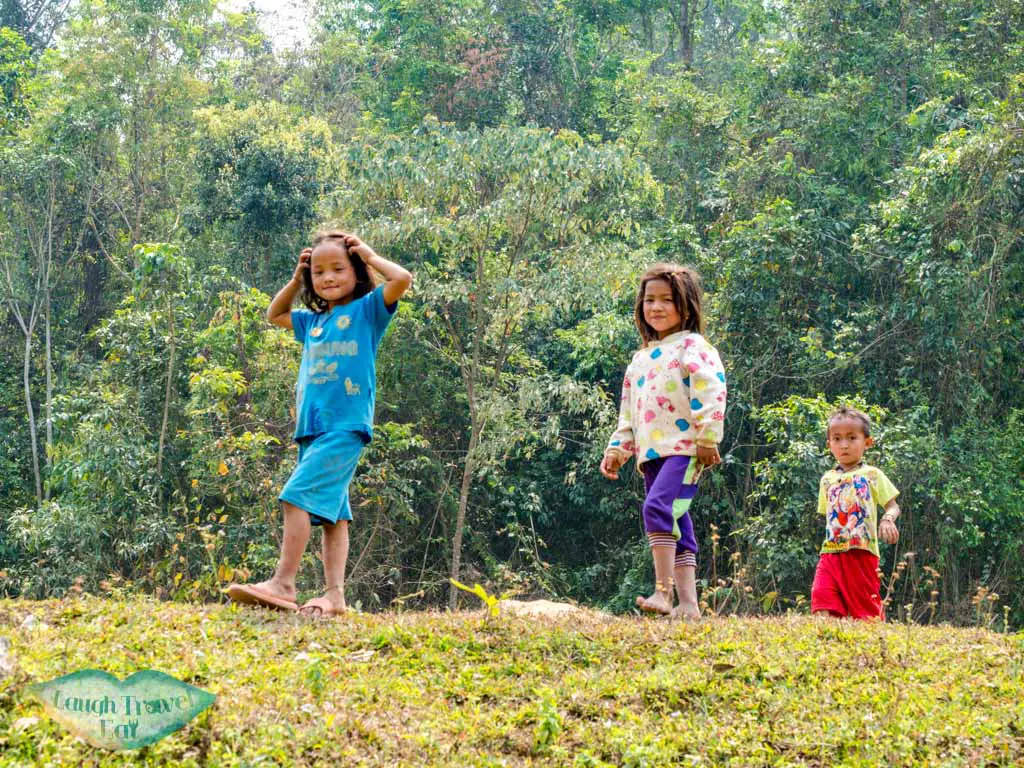 The major attractions in Muang Sing are trekking and visiting the Hill Tribes, though there are also a museum about the different tribes in town. The best thing to do on arrival is to visit the Tourism Office to check out what tours are on offer:

Muang Sing Tourism Office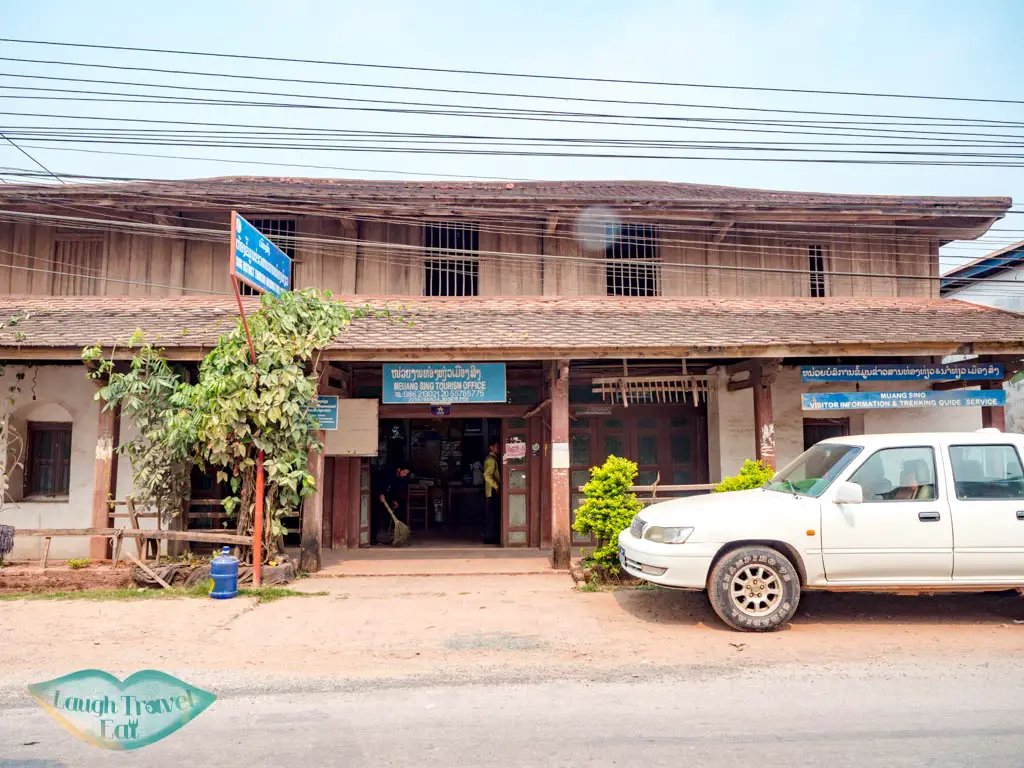 Excursions can be booked at the Muang Sing Tourism Information Center, such as trekking, homestay etc. They can also help you book buses for your onward travel.
Opens Mon – Fri 8:00 – 11:30 13:30 – 16:30

Muang Sing Trekking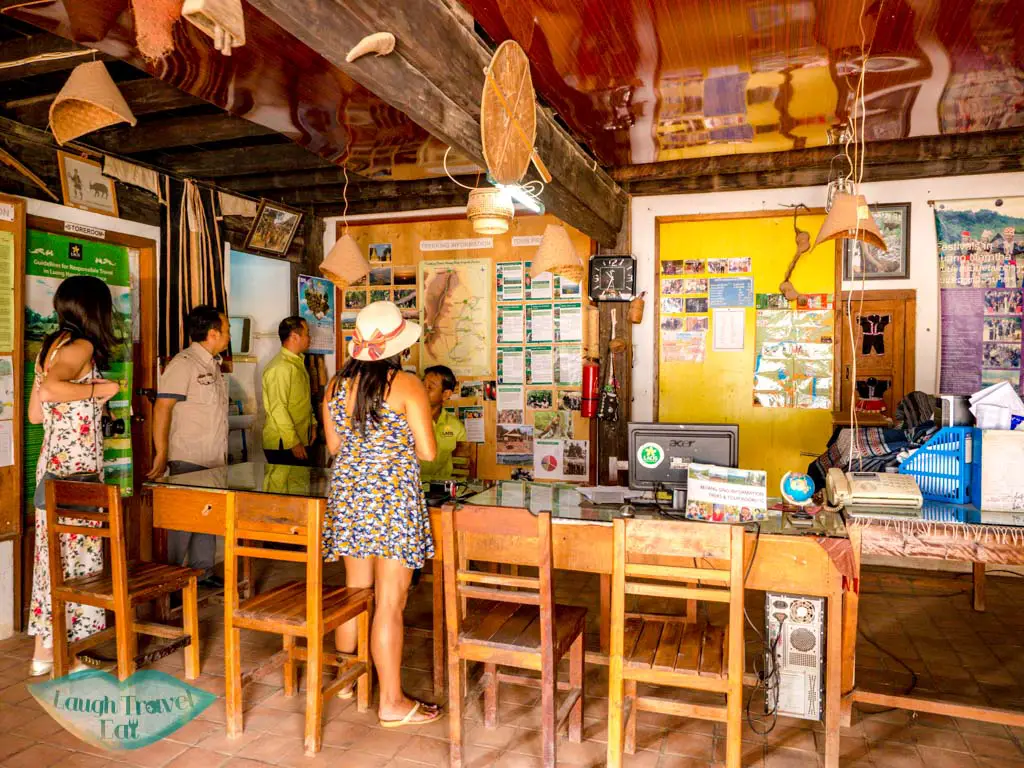 The Muang Sing Tourism Office offers one day and multi-day hikes for tourists with English speaking guides. However, whether or not a tour will happens depends if enough people have sign up. Here are some tours that are available:

1 day:
Pawai Trek – visit 4 villages of the Akha, Hmong, and Tai Lue tribes.
Lorsee – visit 6 villages of the Akha, Hmong, and Tai Neua tribes.
Houayla – visit the Akha and Hmong Villages.
2 days:
Houayla Homestay – visit an abandoned village and stay at the Akha village Houayla and swim in the nearby river. Experience the welcome Basi Ceremony and visit the rubber tree field and rice fields before going back.
Sopee Kao Homestay – trek through rice and sugar cane plantation with a view across the border to China. Stay at the Akha village Sopee Kao with a massage before hiking to see the view of Myanmar side the next day.
Pawai trek – visit the Nampu river and waterfalls as well as experience tenting in the wilderness. There'll also be a viewpoint for Muang Sing and visits to various villages.
They also offer 3 day and 4 day trek options – you can find out more on their website.

Muang Sing Hill Tribe Villages
A tuk tuk ride away from the city, a lot of the ethnic villages take part in some traditional trade in the area like making whiskey and rice noodles:

Patoy Village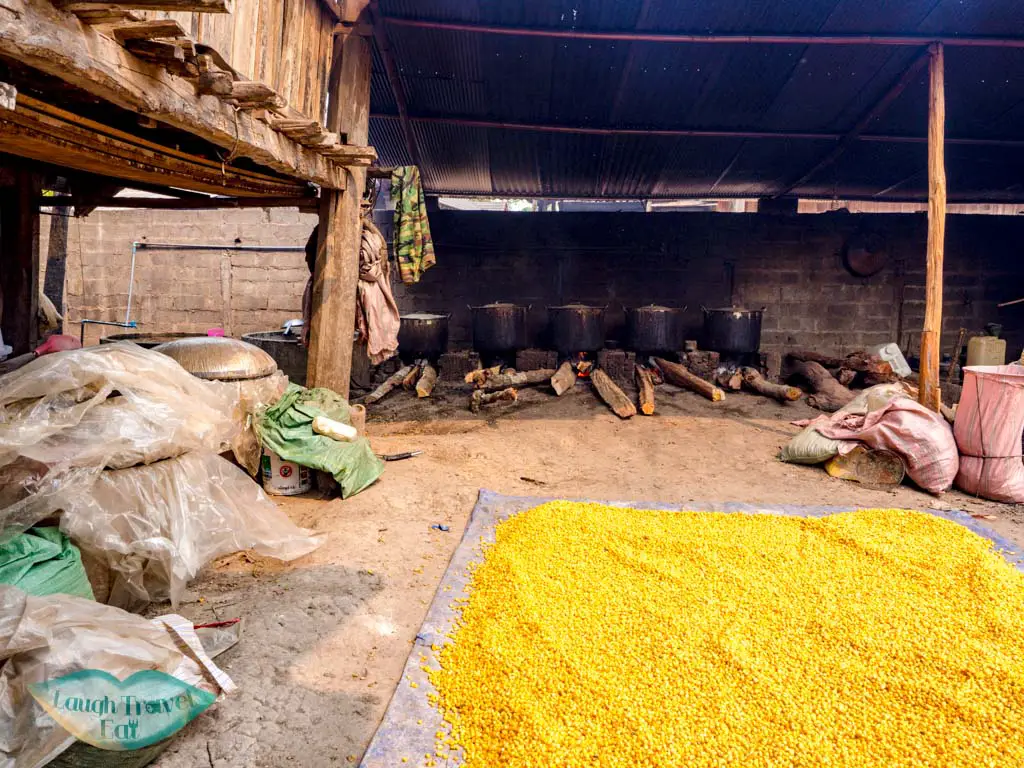 A village of the Tai Neua Ethnic group, they are famous for the production of Lao-Lao, the Laotian whiskey. Everything is made locally using corn, which is the main ingredient for making the Lao-Lao. It is first boiled, then dried and make into the powder.
The powder is then mixed with fermenting agent and store for around 1 month. After that, the liquid is distilled into Lao-Lao – which has 40% alcohol content! Everything happens in the same courtyard and it's basically a family operation. Their Lao-Lao is distributed to the region and even other province!
Sili Heuang Village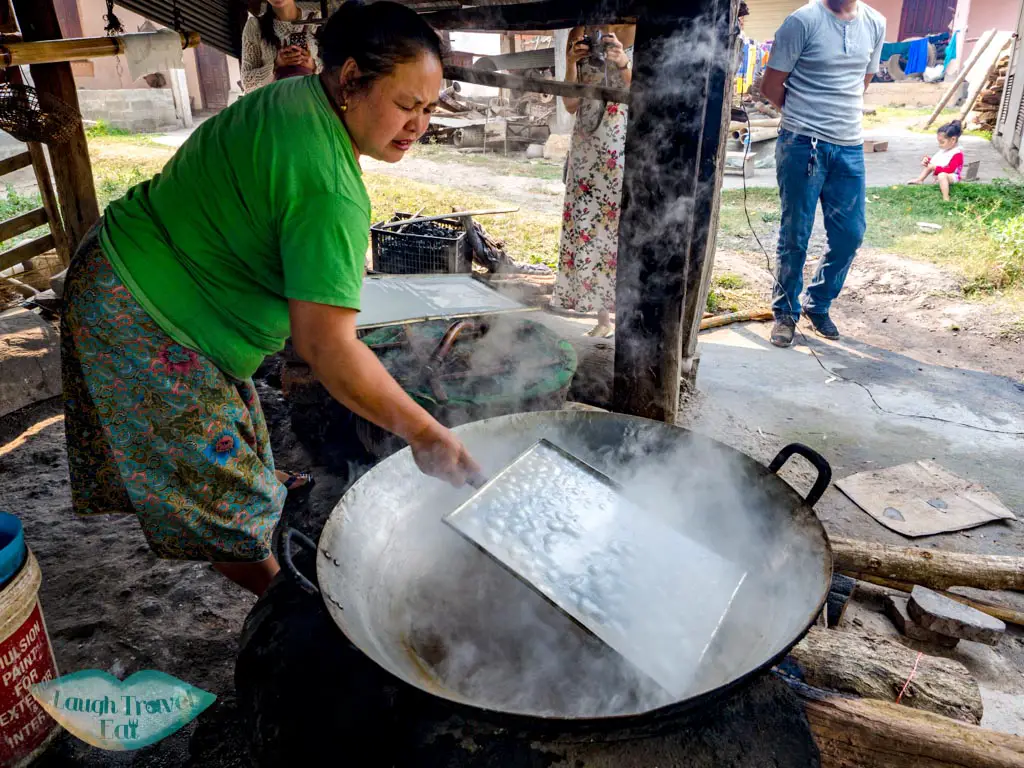 Another Tai Neua village, the Sili Heuang Village is famous for something else: Khao Soy. They are not to be confused with the Thai version that is a coconuty curry noodle dish. Khao means rice and Soy means noodles, so this is essentially rice noodles making.
Usually, the villagers wake up early to make the Kao Soi in the early morning so they can sell it to Luang Namtha.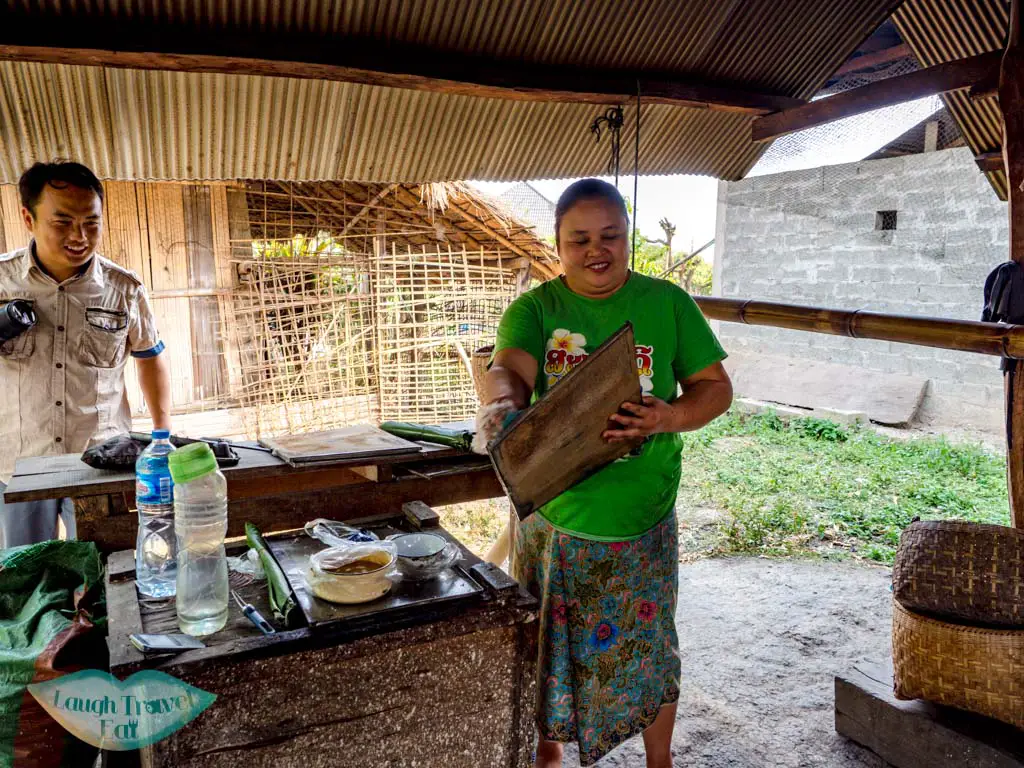 The paste is mixed and put on a shallow flat tray. After it's spread thinly, it is put into a big wok to steam for a minute or so and then left to cool. They'll then be transferred to a bamboo rafter to hang and then folded and packed into plastic bags and banana leaves for transport.

Yao Village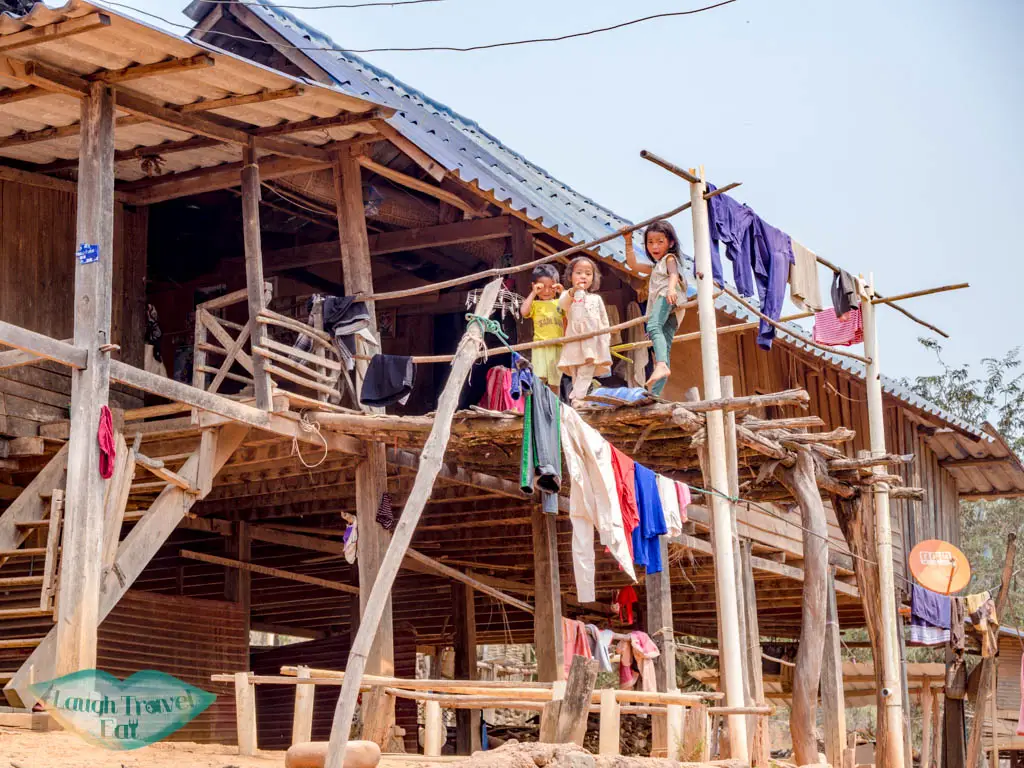 A minority in the Muang Sing area, there are two main subgroups of Yao: Mien and Lanten. The Mien Village can be found about 10km from the Muang Sing main town. They originate from Hunan, China and practices Taoism, now spread over Laos, Vietnam and Thailand.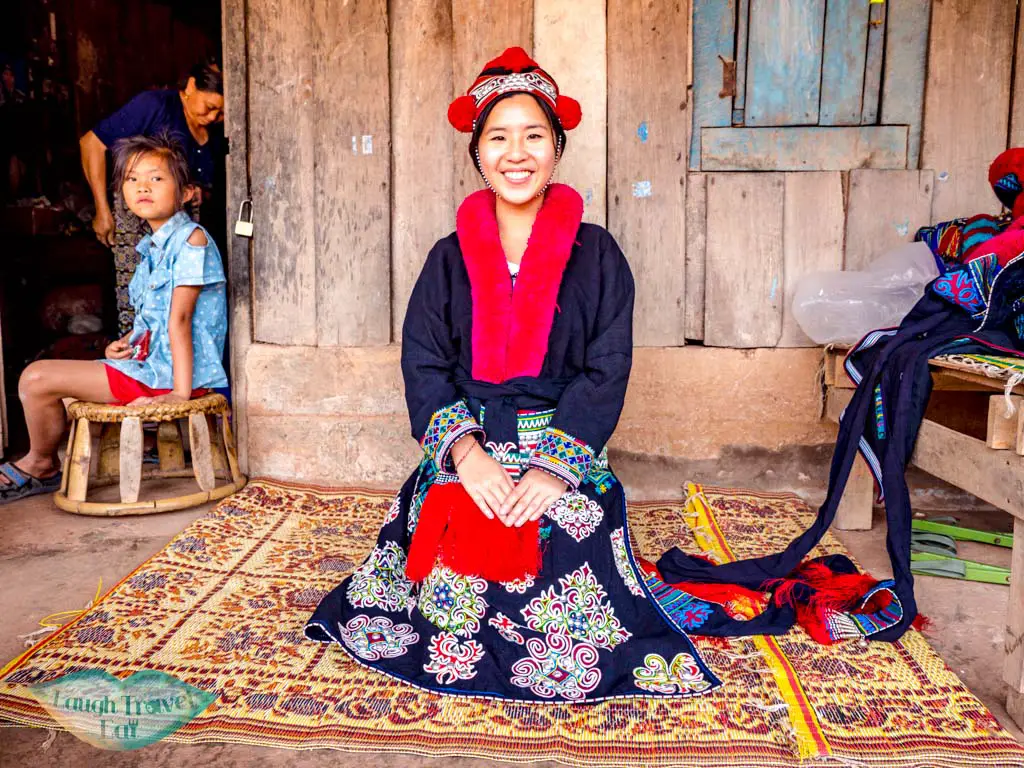 The villagers are known for their weaving and we were able to see and dress up in their traditional attire at the handicraft center!

Muang Sing Museum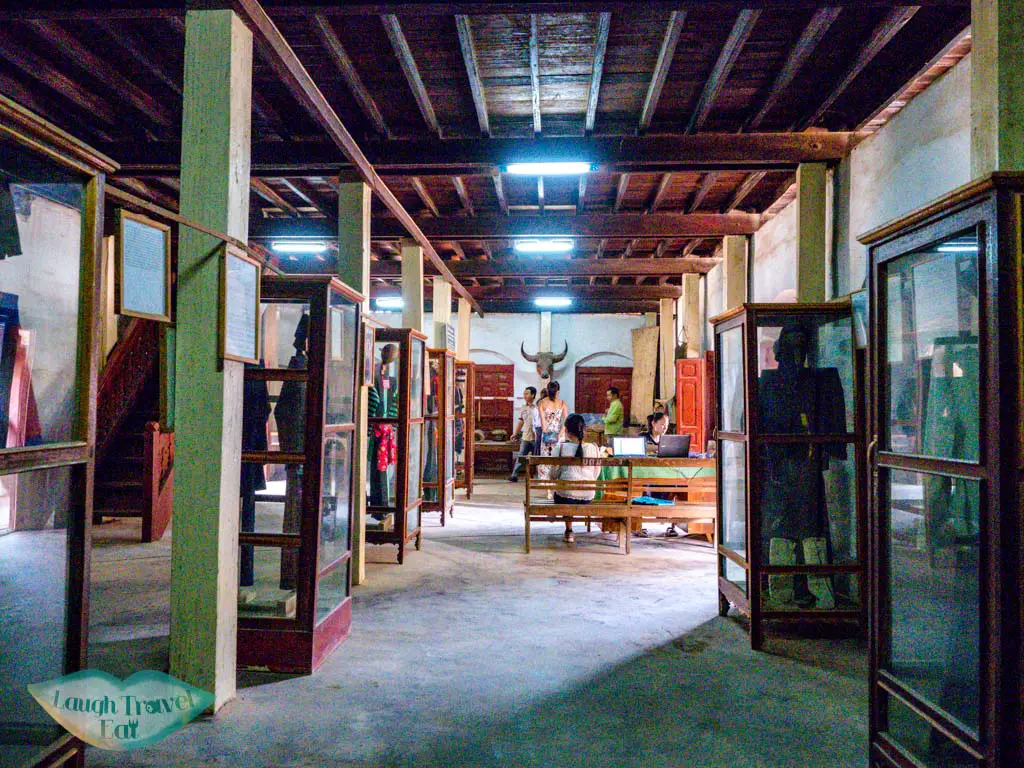 The Muang Sing Museum displays a collection that showcase the different tribes of the region and their costumes and history. The wooden building itself is of unique Tai Leu design and was once the residence of Jao Fa Phanya Sekong. He is referred to a price of the area but in truth only a local royalty: Jao Fa means king of the city, a member of the Tai Lum People.
Opening times: Mon to Fri 9:00 – 11:30 13:30 – 15:30
Entrance fee: 5,000kip, extra 5,000kip to watch the Akha film

Nam Keo Luang
A beautiful temple in a village, Nam Keo Luang is home to friendly monks and extensive grounds. I wasn't able to find out much about the temple, but it's such a great place to soak in the religion and for photos:

Xieng Tueng Stupa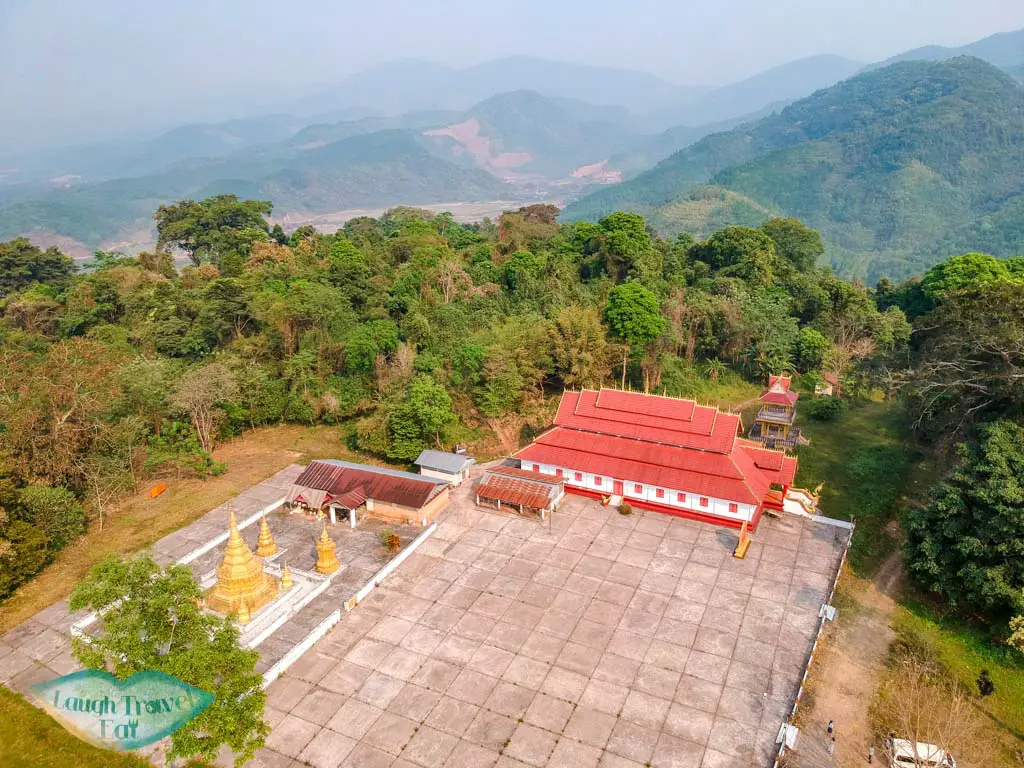 Famous for the annual festival on the full moon of the 12th lunar month, the Xieng Tueng Stupa is located atop a hill 58km from Muang Sing. It is said to contain Buddha's adam's apple and popular for locals for wish granting. It is unclear when the stupa was built, but now it is located in a spacious courtyard with a temple nearby.