When people think about Luang Prabang, it's mostly about their temples, nature, and markets. However, visiting the UNESCO city doesn't mean you need to travel like a backpacker. In fact, it's the perfect weekend getaway or relaxing holiday spot. Opening at the start of July 2018, the Pullman Luang Prabang is the largest resort and hotel in the area and only a ten minutes' drive from town center. I enjoyed a wonderful 4 nights stay there that I simply had to share!
Pullman Luang Prabang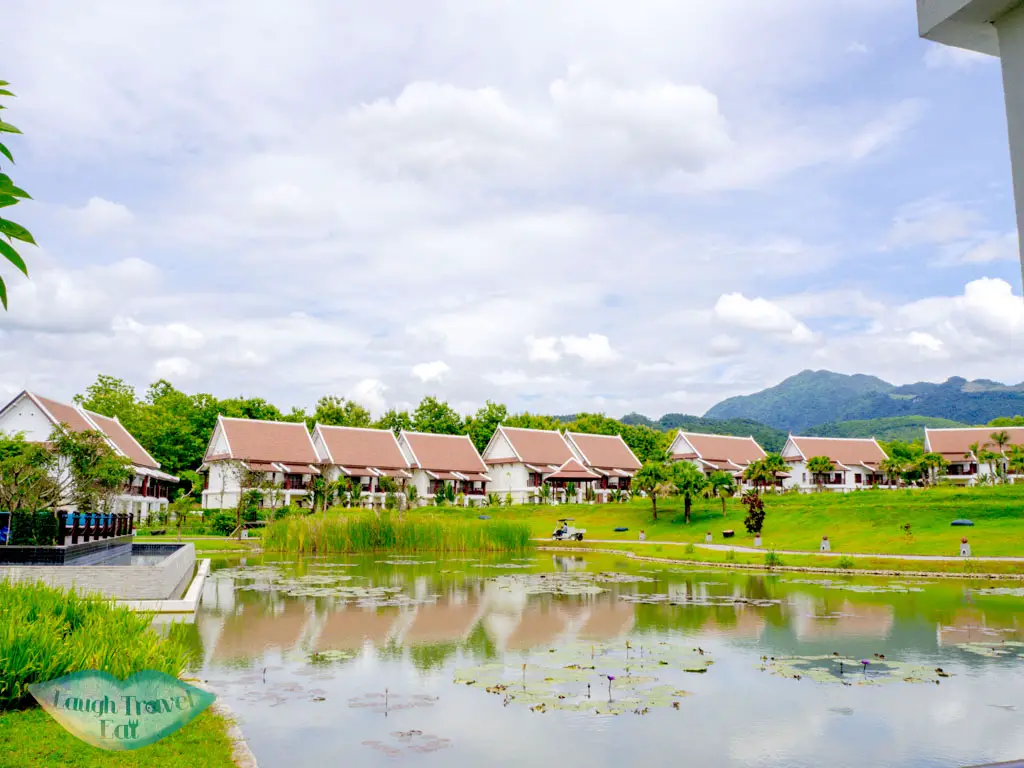 Located in the secluded countryside, the Pullman Luang Prabang is built on and around lush rice paddies, purchasing the land from local farmers who still grow rice around.

With Laotian design, the resort consists of 123 two-story villa-style buildings that surround the rice paddies, lake, and river, hence all the room boasts a view from their balcony.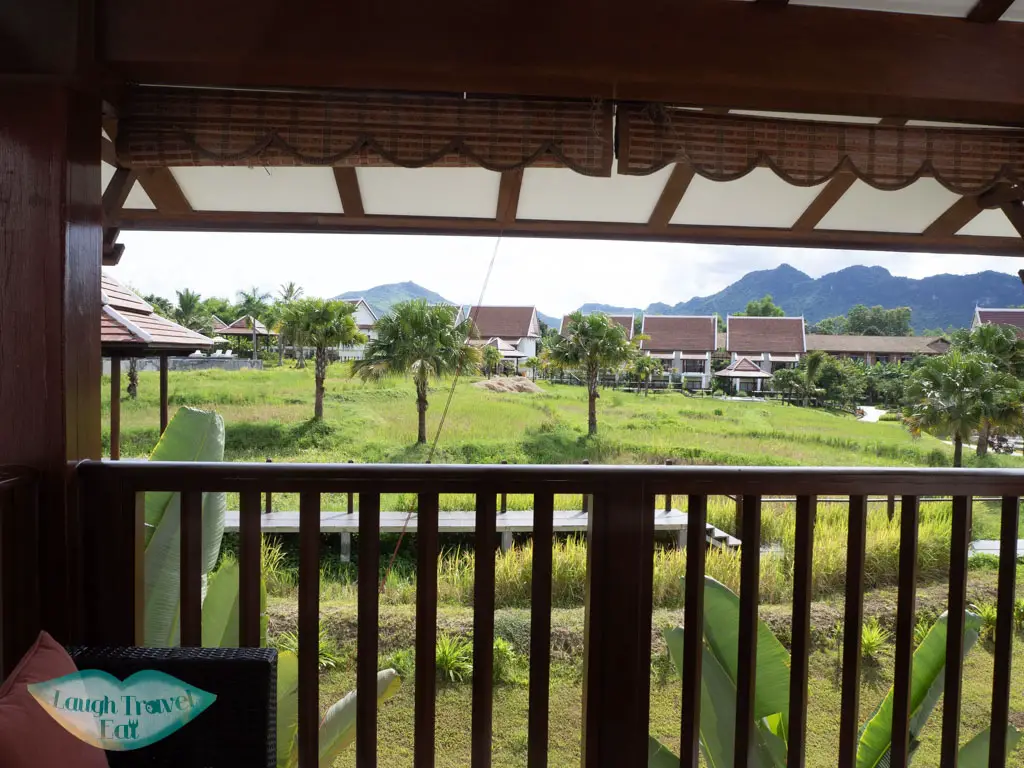 There is the option for Deluxe, Premiere Deluxe Room, and Suites, as well as one pool villa. There is a walkway between the villas and the lakes which make for an excellent walk or jogging path, as well as pavilions where you can do yoga.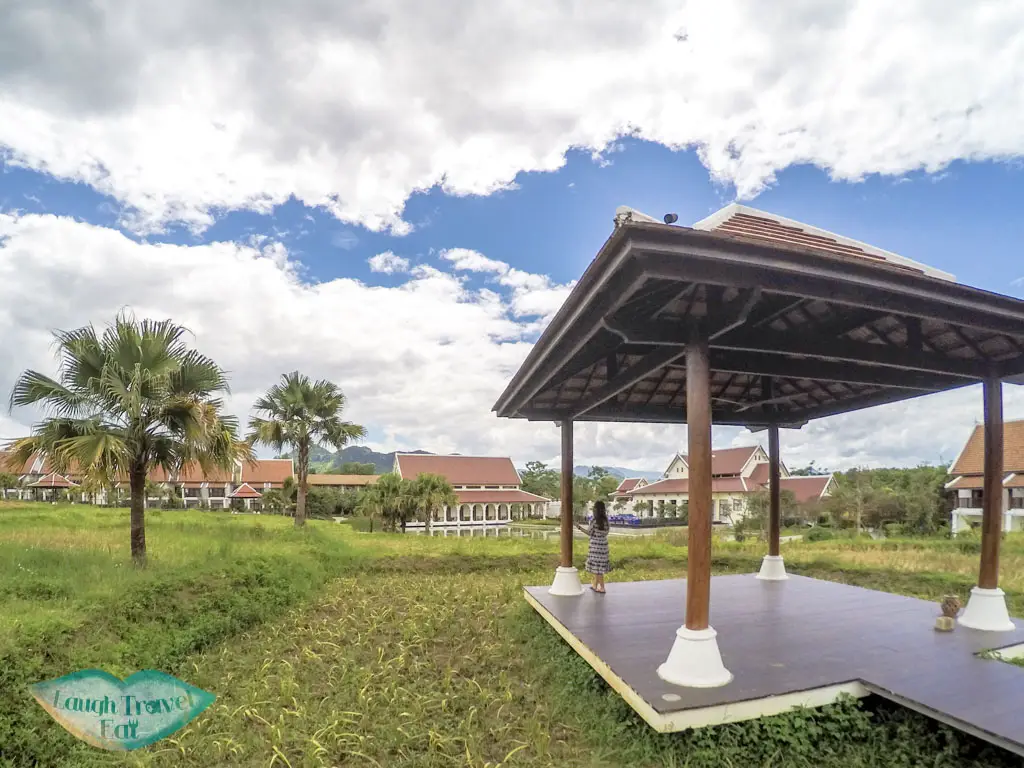 They have electric buggies to pick you up around the entire property, so if you are not one for walking, that's ok, too.
Fun facts: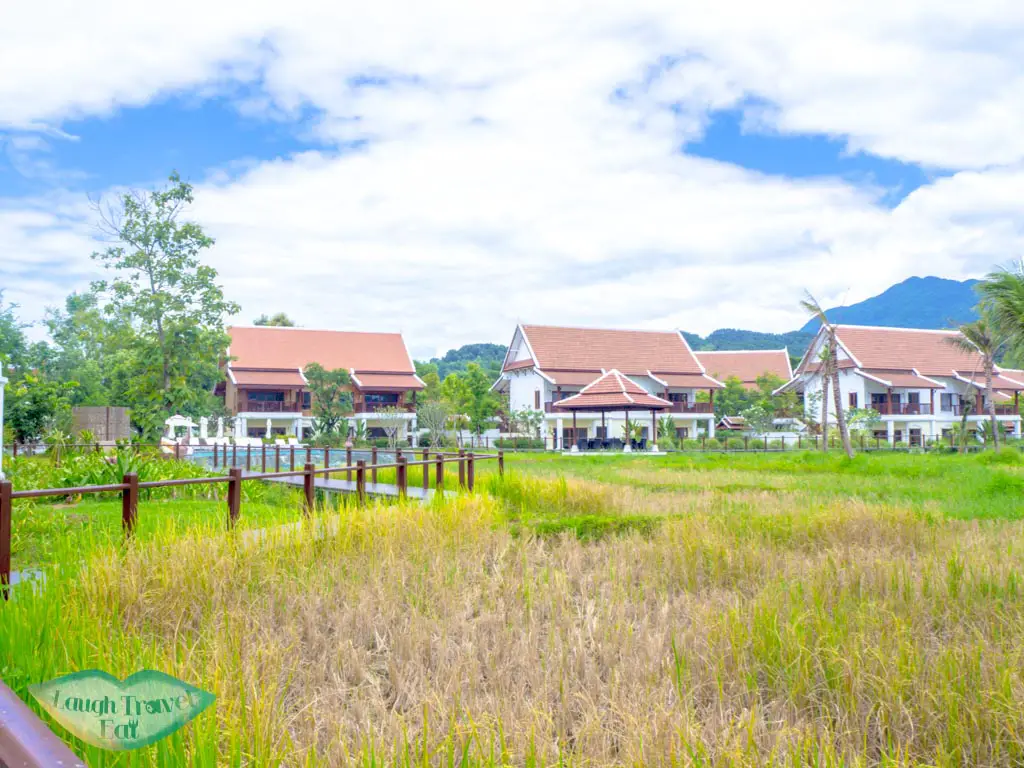 The rice paddies harvest every three months and the staff each receives 10 kilos of sticky rice to take home. Everyone is excited for rice day and there is still enough for the restaurant to serve their own rice.

Farmers sold land to the hotel still farm nearby and provide rice

Most staff here are locals (80-90%)
Learn more about Pullman Luang Prabang
Rooms at Pullman Luang Prabang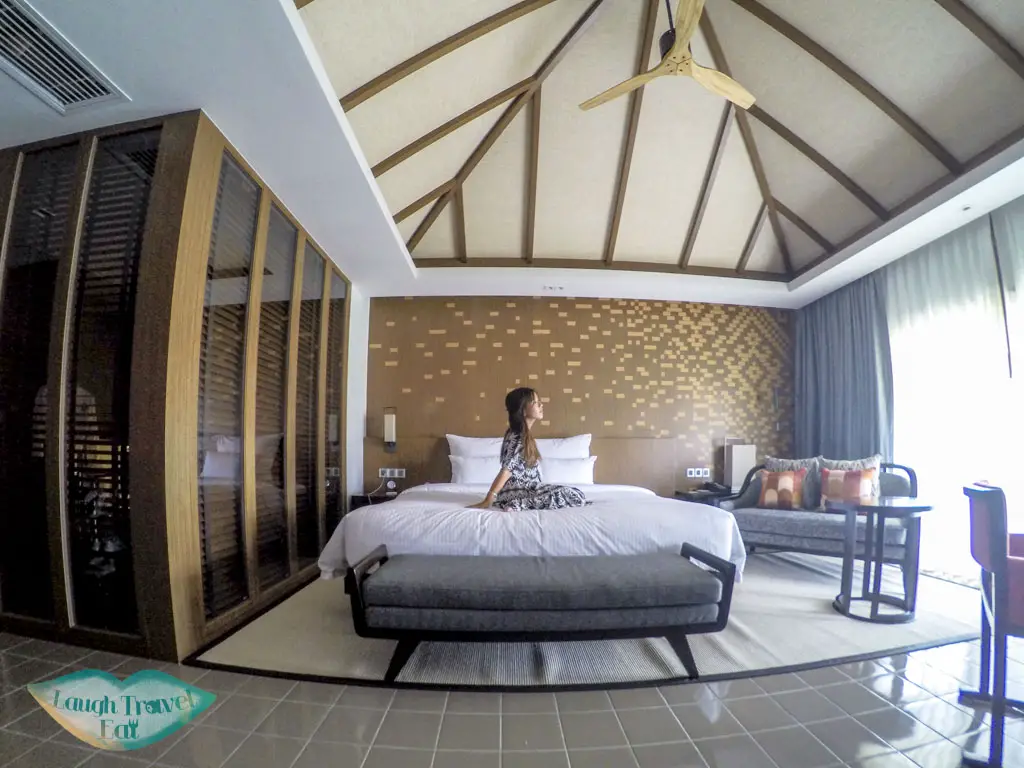 I stayed at their Deluxe Room, the most common room in Pullman hotel which already has 42 m2, beautiful balcony, and huge queen bed. Everything you need for a pleasant, relaxed stay is inside, and they also give you a welcome fruit platter.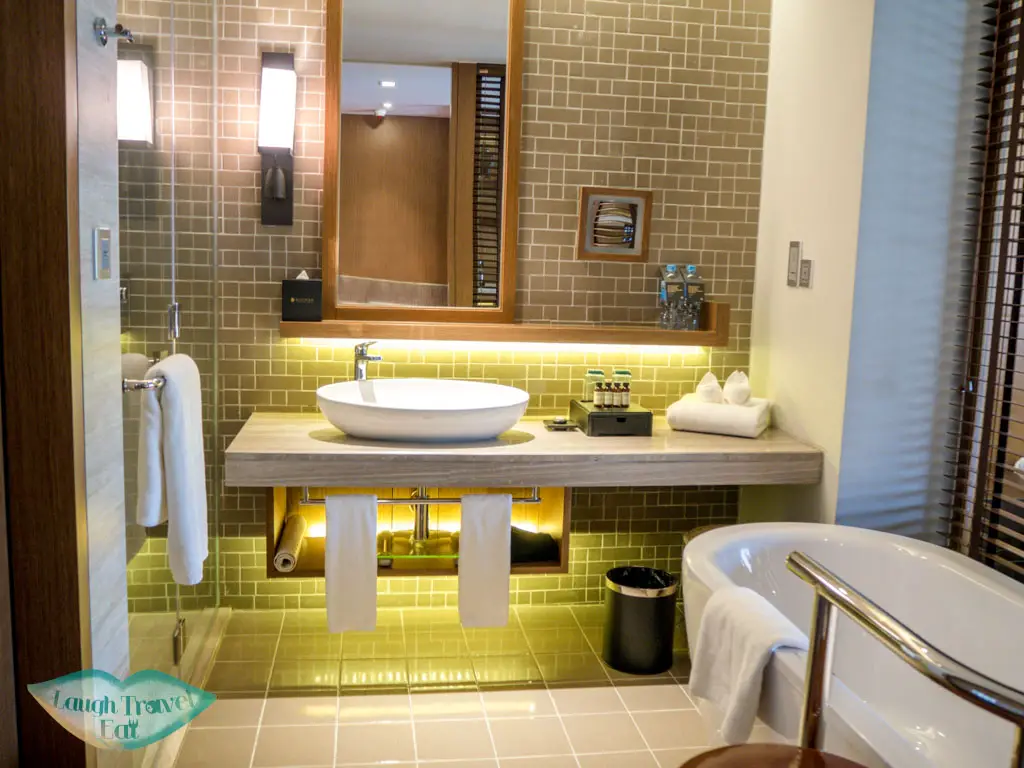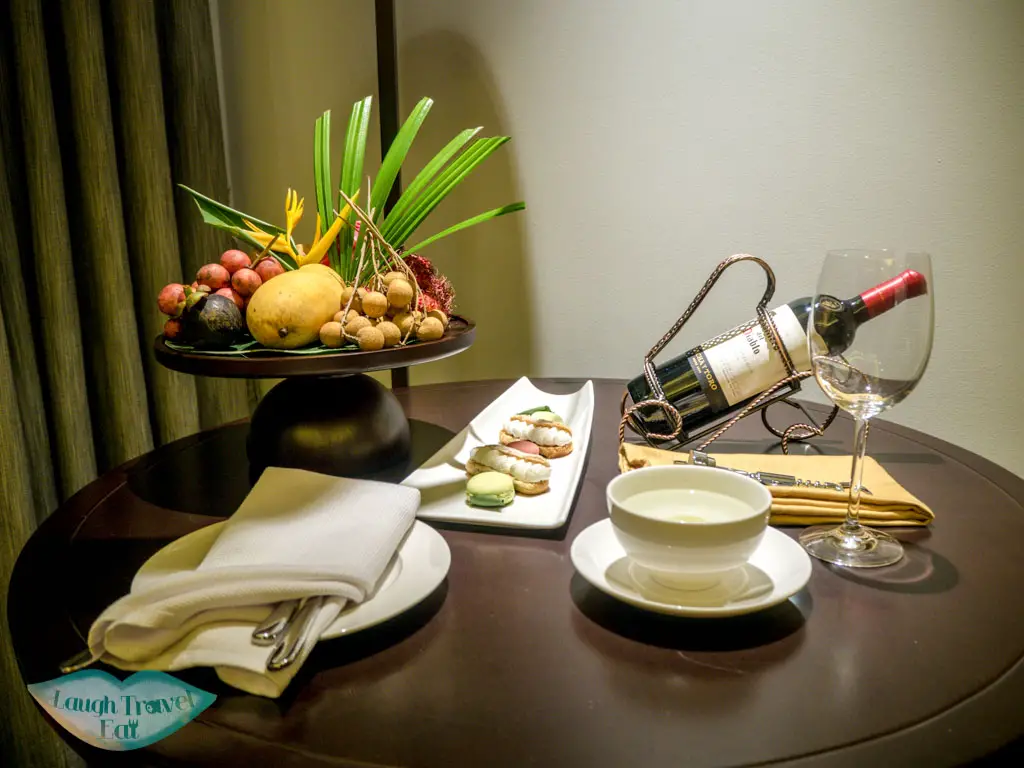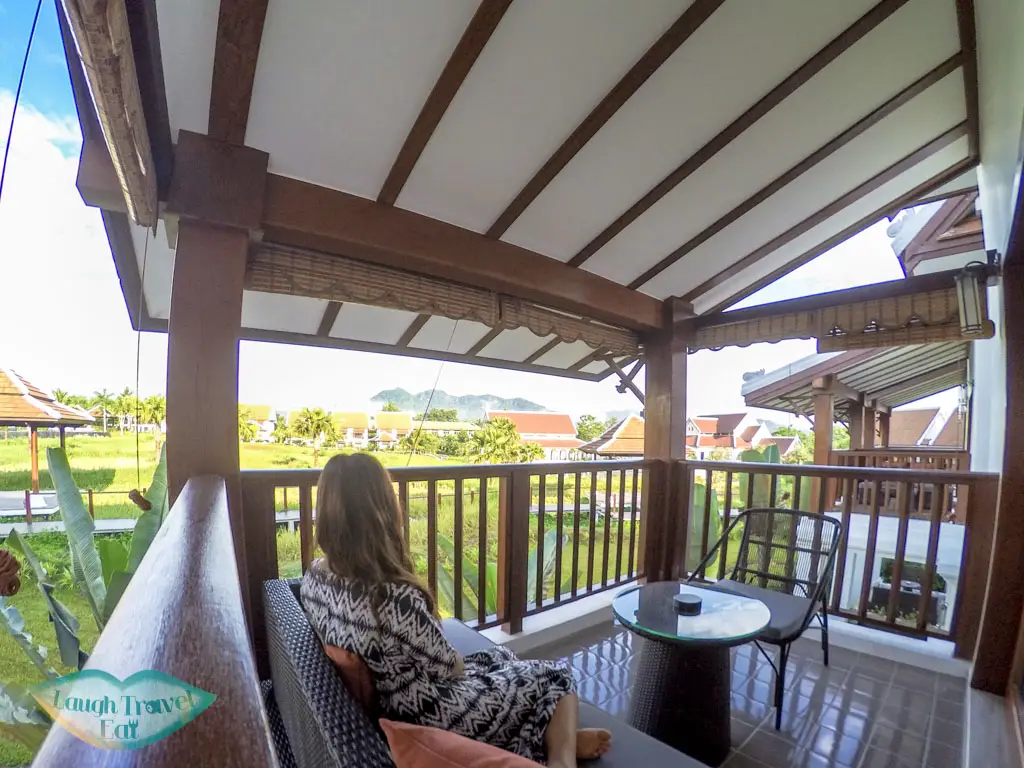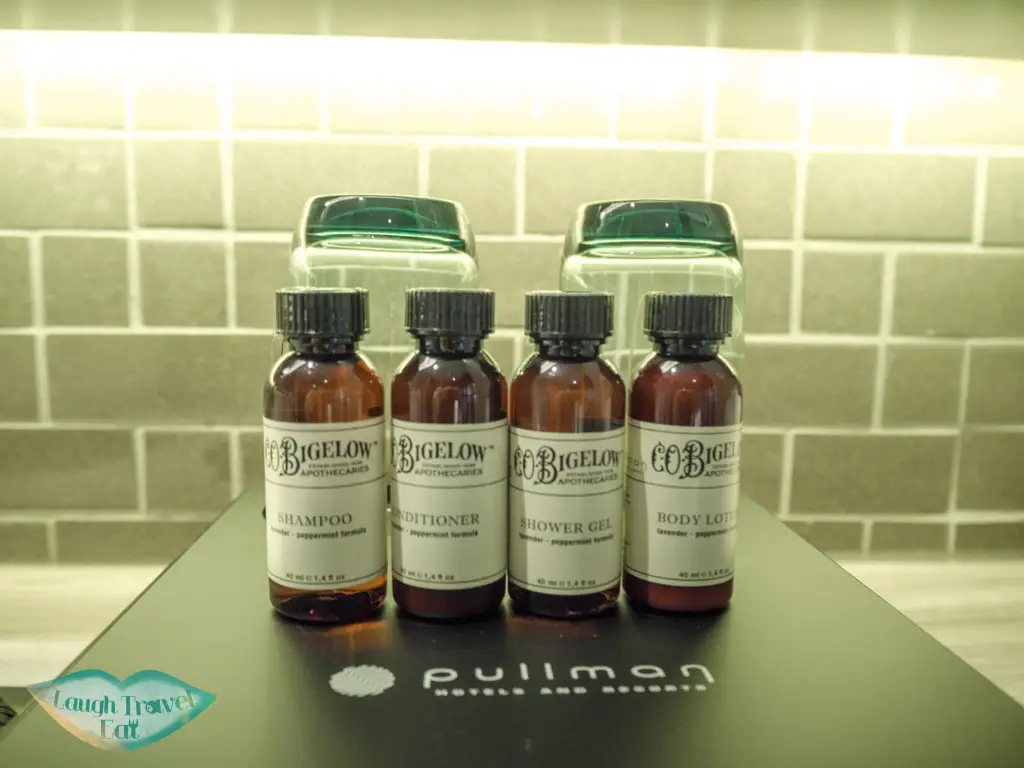 Restaurants at Pullman Luang Prabang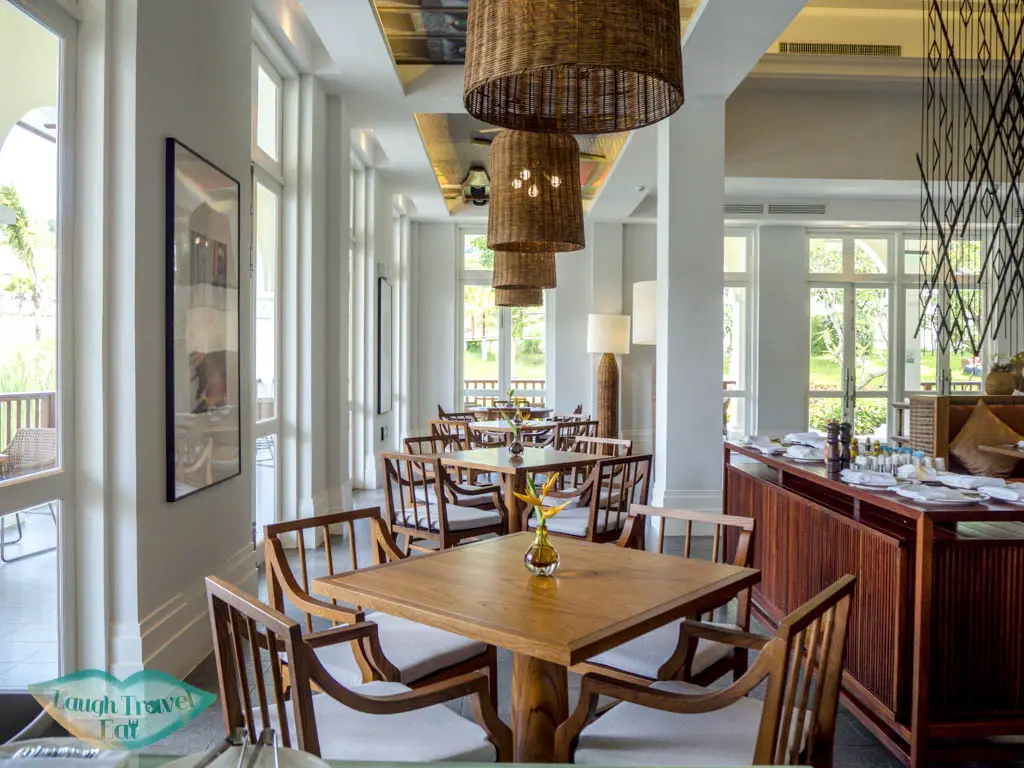 I was one of the first guests at the hotel and was able to enjoy their restaurant by the lobby, the L'Atelier. Serving both western and local food, I had a chat with their chief who told me that all the food are sourced locally, for example, the sausage is from a German butcher here.
They are also the only hotel in Luang Prabang that their own pastry chef, and breakfast there is fantastic. Here's a look at the buffet breakfast: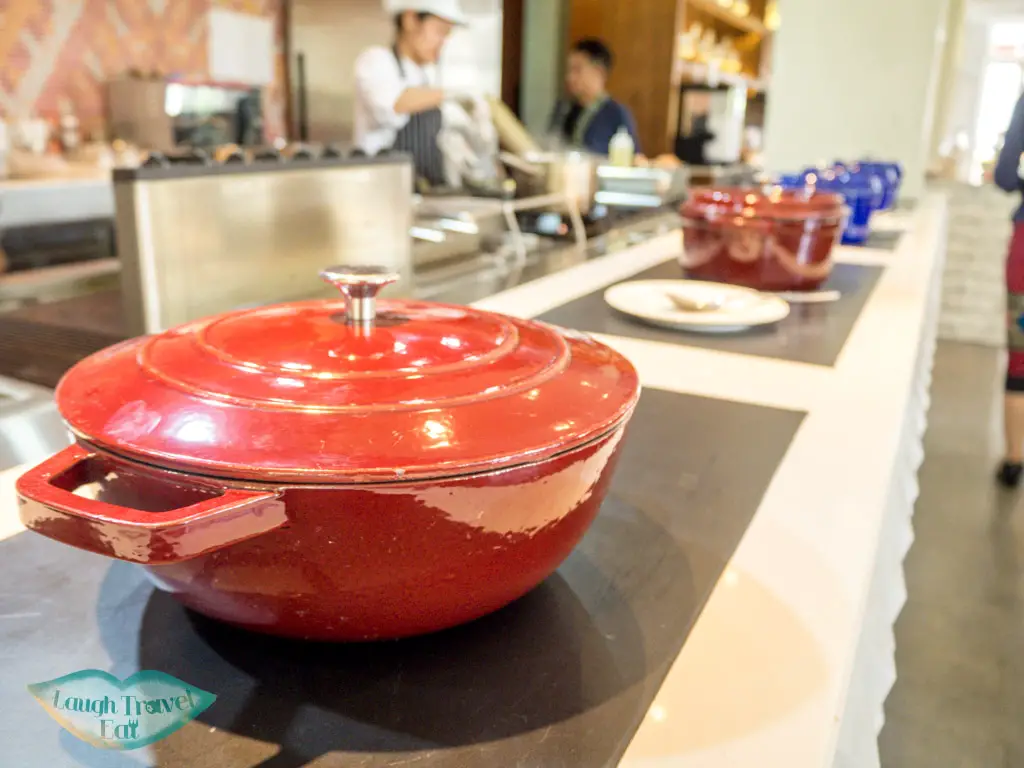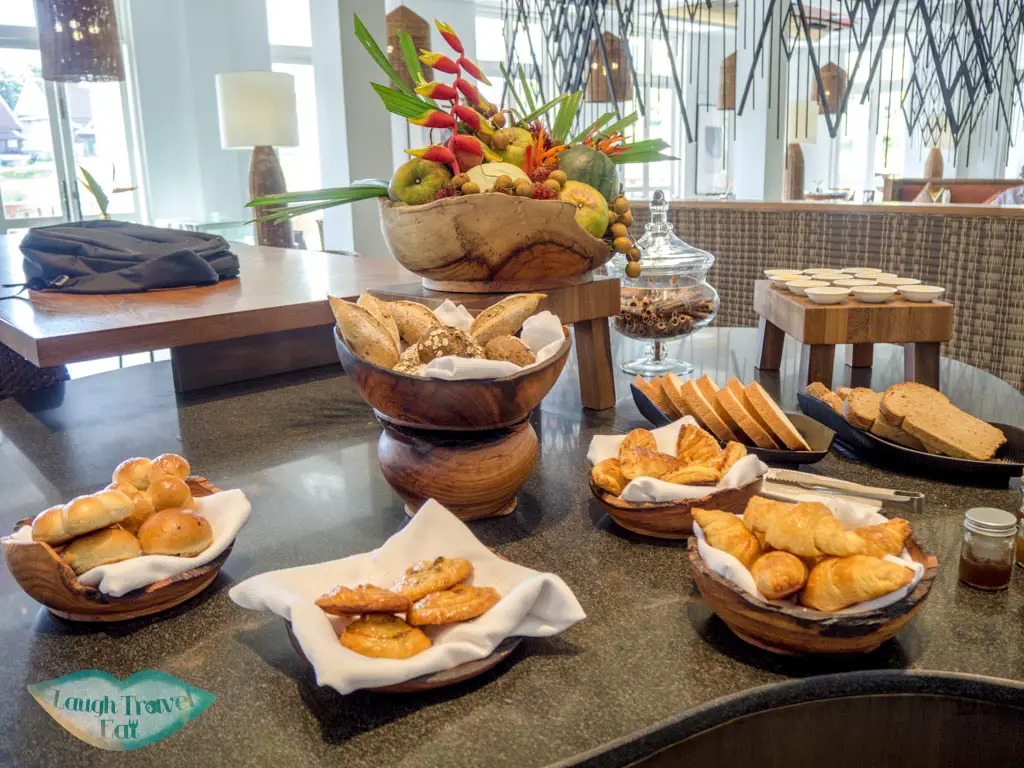 We also had the best Laotian food at the restaurant – foodie guide to Luang Prabang coming soon!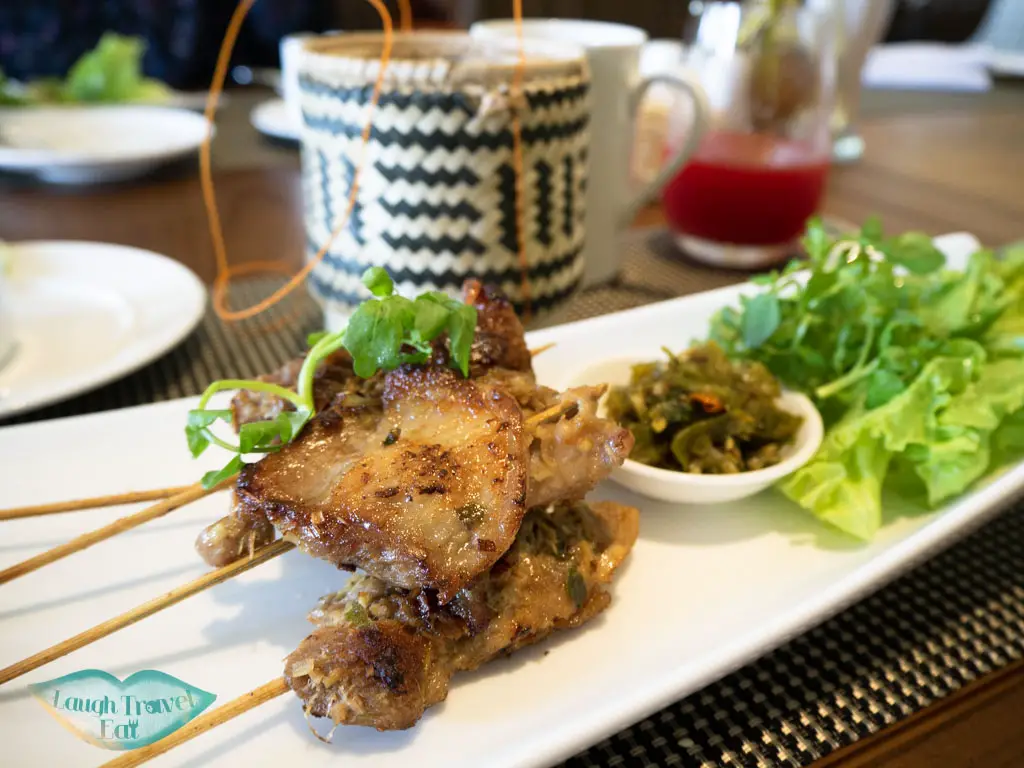 Facilities at Pullman Luang Prabang
As the biggest hotel and resort in the area, Pullman Luang Prabang has its own meeting rooms, spa, two big and one kiddie pools, and a gym. In fact, on my last day they were holding the regional auditions for Miss Universe Laos!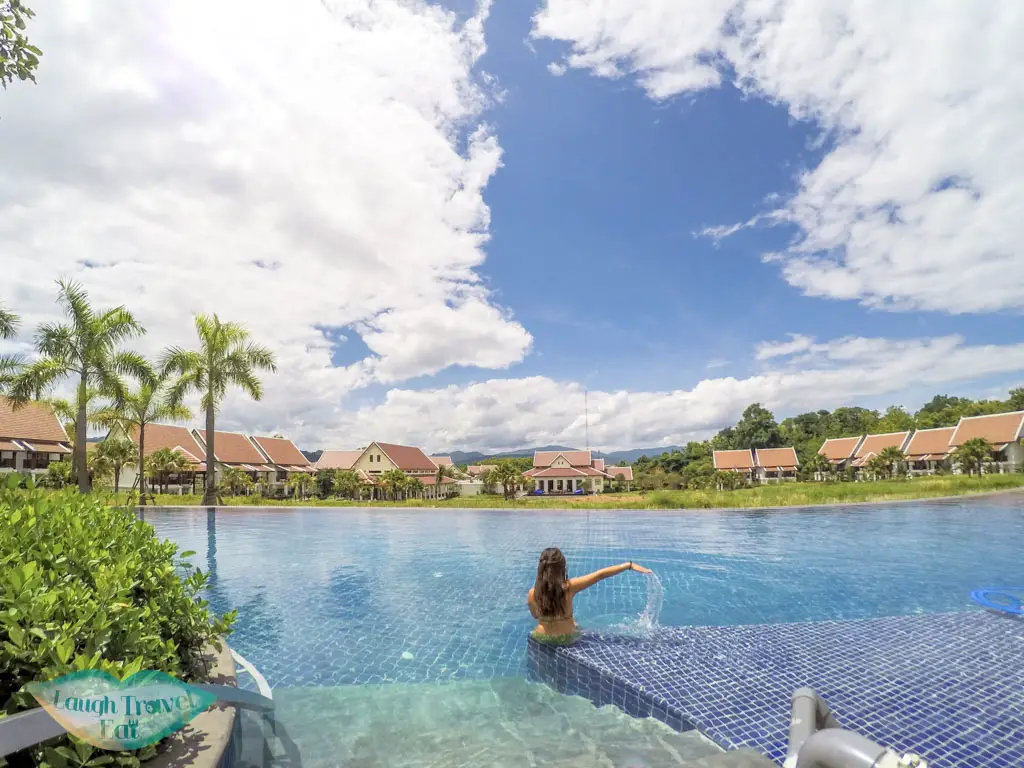 The two pools overlook opposite side of the resort, both with a view of the rice paddies. It opens from 7am until 7pm, and you can get drinks at the pool bar, too!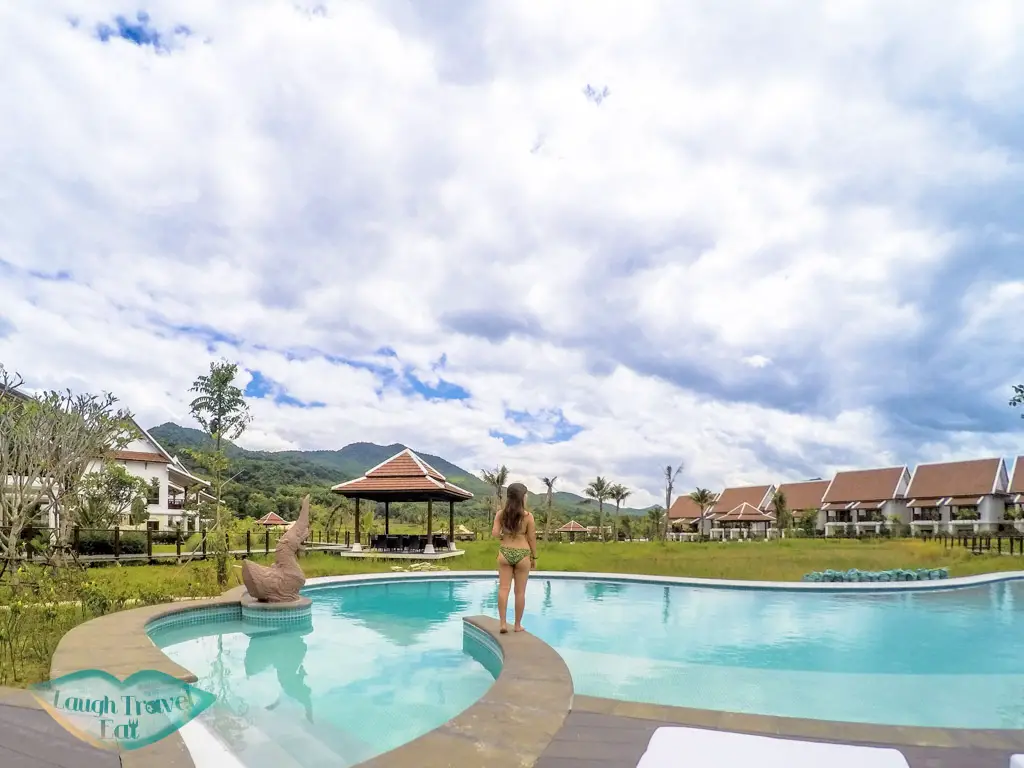 The spa is a little further, also located in villas. For now, it's nearby the pool but it will have its own dedicated villas reachable on electric buggy.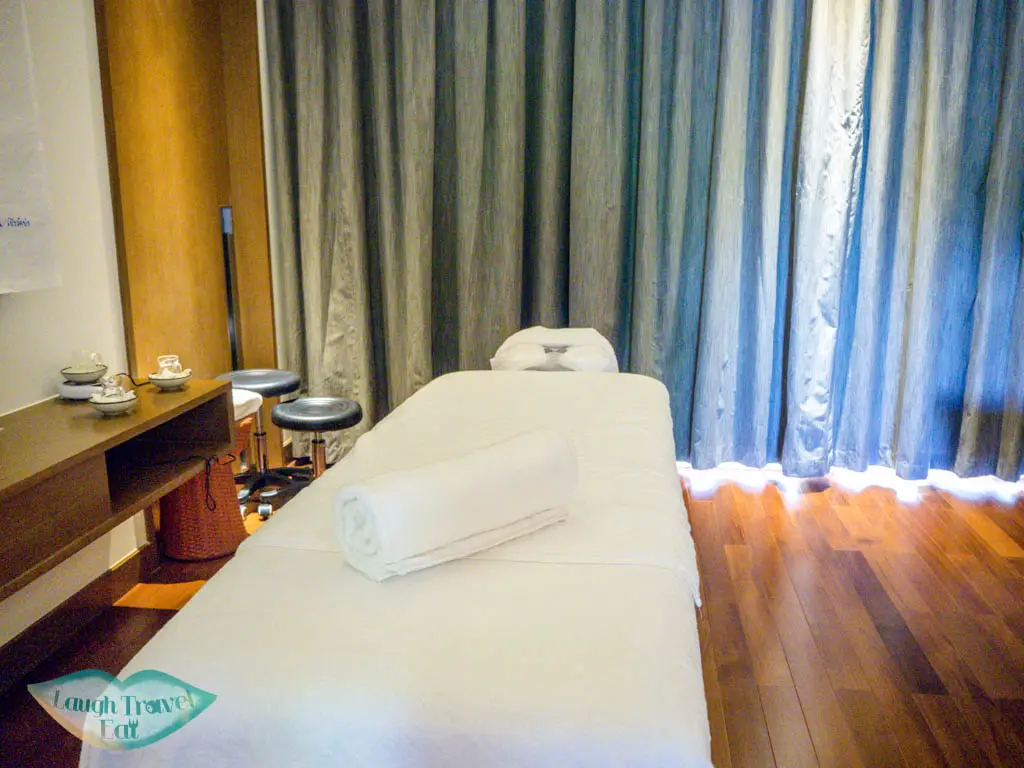 I had a one hour massage that helped me feel revitalised! Their spa is open from 10:00 until 20:00, and you can easily contact reception or their spa manager to organise a visit.
Note: I was hosted by Pullman Luang Prabang for my stay but all opinions are my own