Houay Xay is one of the most popular land border for people to go from Thailand to Laos or vice versa. In fact, northwest Laos is one of the most popular places for people to cross the borders since it is where Thailand, Myanmar, and China meets.

However, most don't stay around there, opting to hop aboard a slow boat to Luang Prabang or on a long-distance bus to elsewhere. But the Luang Namtha and Bokeo region offers such diverse landscape and rich culture and the best part is that it's still relatively undiscovered! So before you decide to skip over the entire region, here's what there it is to do:

Getting around Luang Namtha and Bokeo province
The biggest towns to see are Houay Xay by the Thailand Border along the Mekong River, Vieng Phou Ka that's enroute down towards Luang Namtha and Luang Prabang, Luang Namtha, the province capital of Luang Namtha, and Muang Sing, the largest city in the area close to the China border.
Depending on where you are headed, the usual route would be from Houay Xay to Vieng Phou Ka, then to Muang Sing, then Luang Namtha.
From Luang Namtha, you can either catch a domestic flight to Vientiane or take a minibus or VIP Bus to Luang Prabang, which lasts 8-10 hours. Of course, depending on time, you might visit just one or two of these towns. Here's what to see:

Houay Xay
Close to the golden triangle, Houay Xay is where most people enter Laos from Thailand. It is in the Bokeo Province and where people take the slow boat to Luang Prabang. But honestly, it's one of my favourite town in northern Laos!

Wat Chomekao Manilat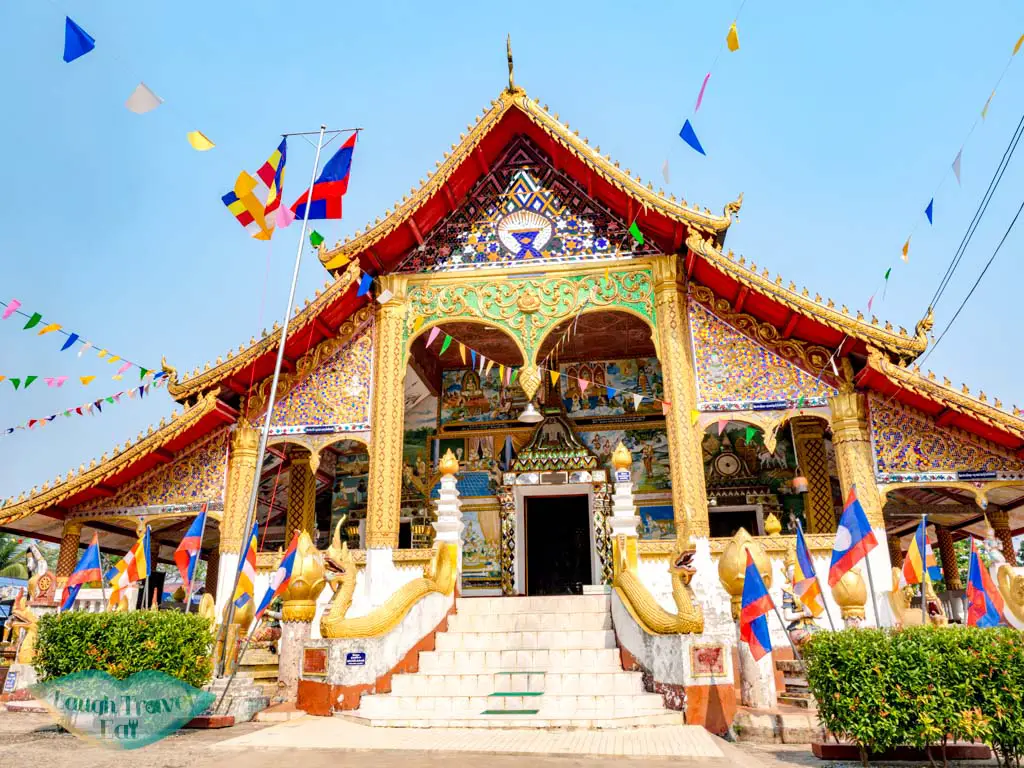 Wat Chomekao Manilat is not only a beautiful temple, its location on the hill also offers it a view of the Mekong River and Thailand across the border. Although it has a long history, the current temple was built in 1880. It has a distinctively different style to Thai temples and attract many visitors from across the border to visit.
It is the first temple in Bokeo province with inspiration from Myanmar.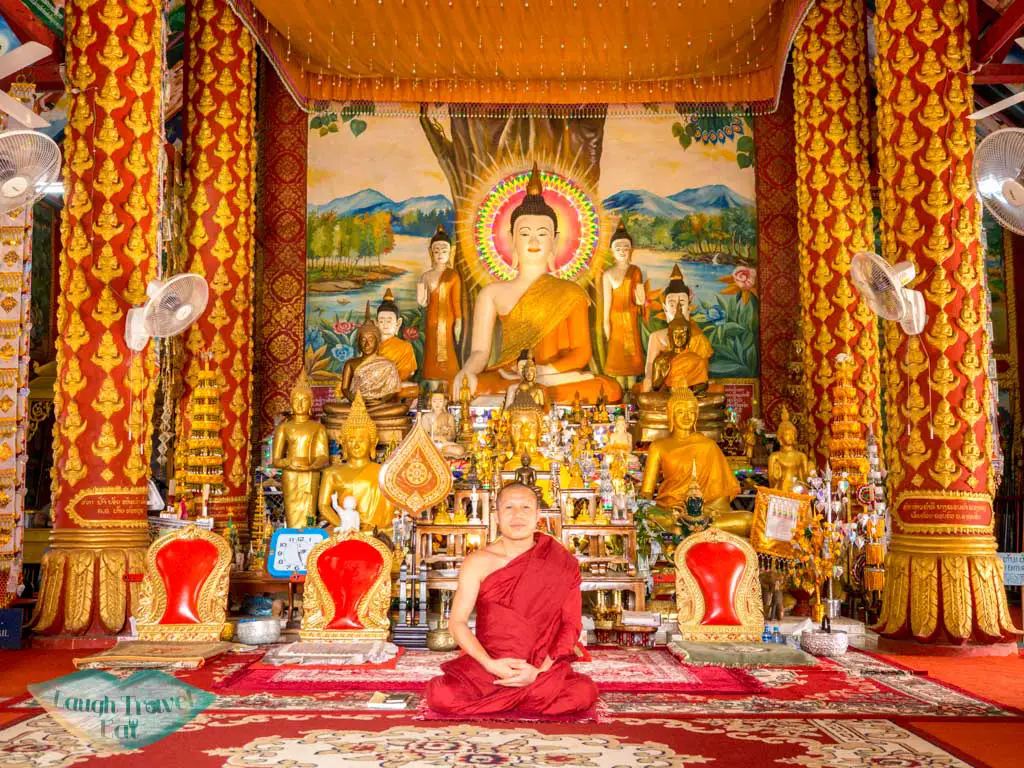 There used to be a monastery on site, however, it was destroyed in a fire. But there are still 69 novices and 4 monks who live on site. Nowadays, the temple also has a Buddhist school here that also teaches English.


Gibbon Experience
One of the most popular experience in the area is the Gibbon Experience. It is known for having the highest tree houses in the world deep in the Nam Kan National Park, and connected by a series of ziplines. They are a conservation based project that takes visitors around from one to three days, letting guests experience life in the forest canopy.
While gibbon sightings are not guarantee, since they roam free in the national park, you will most likely see them in the early morning during warmer weather. The project also hires local staff and pay them a fair wage and take part in reforestation.

Ban Nam Chang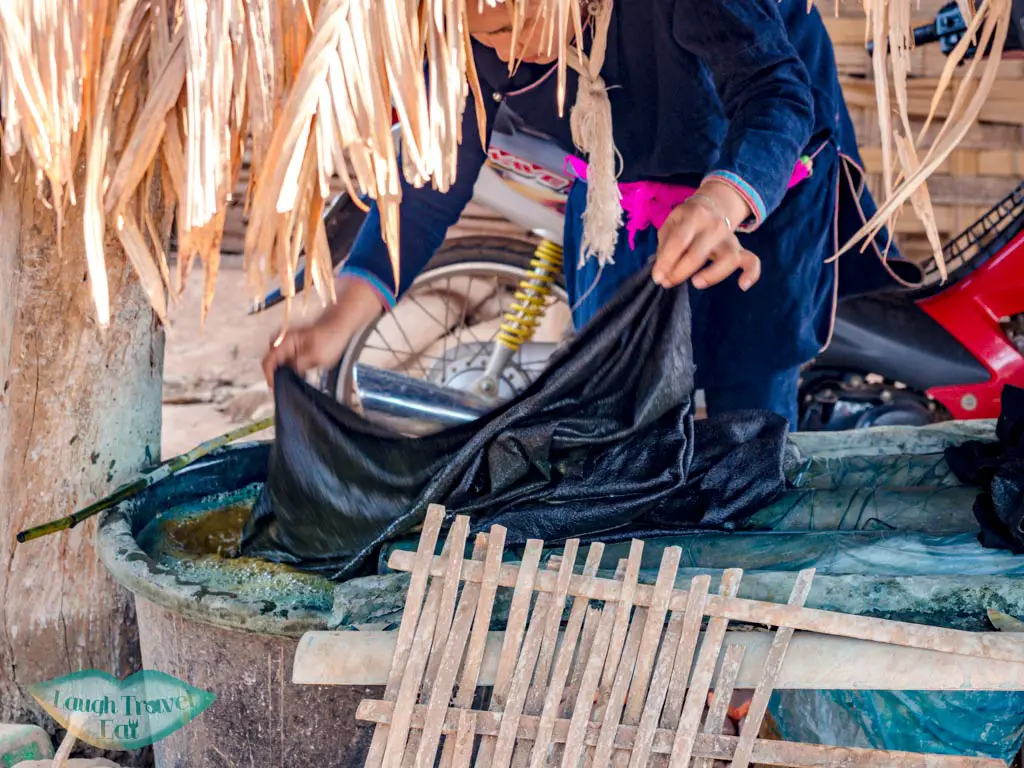 A Lanten Village 17km from the city, Ban Nam Chang's name came from a story of how an elephant was found in a stream nearby. The village is home to 40 family and the Lanten people are most famous for Indigo dyeing, making bamboo paper, and usually lives by the river.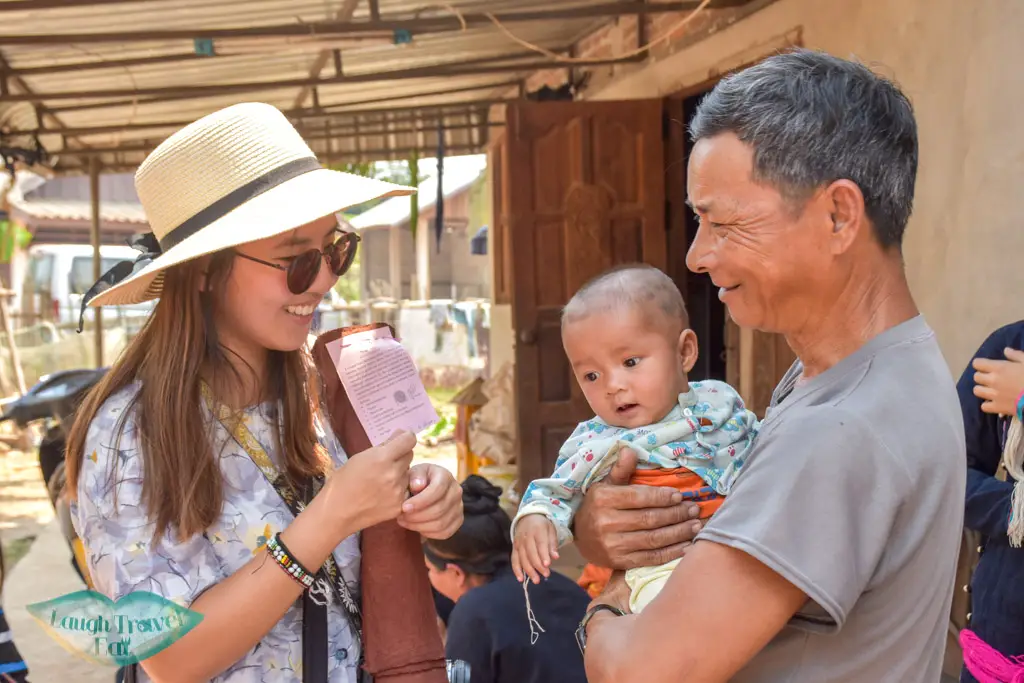 You can book a visit from the Bokeo Tourism office to visit and see the lives of a traditional village, although because of its proximity to the city, a lot of the houses are more modern.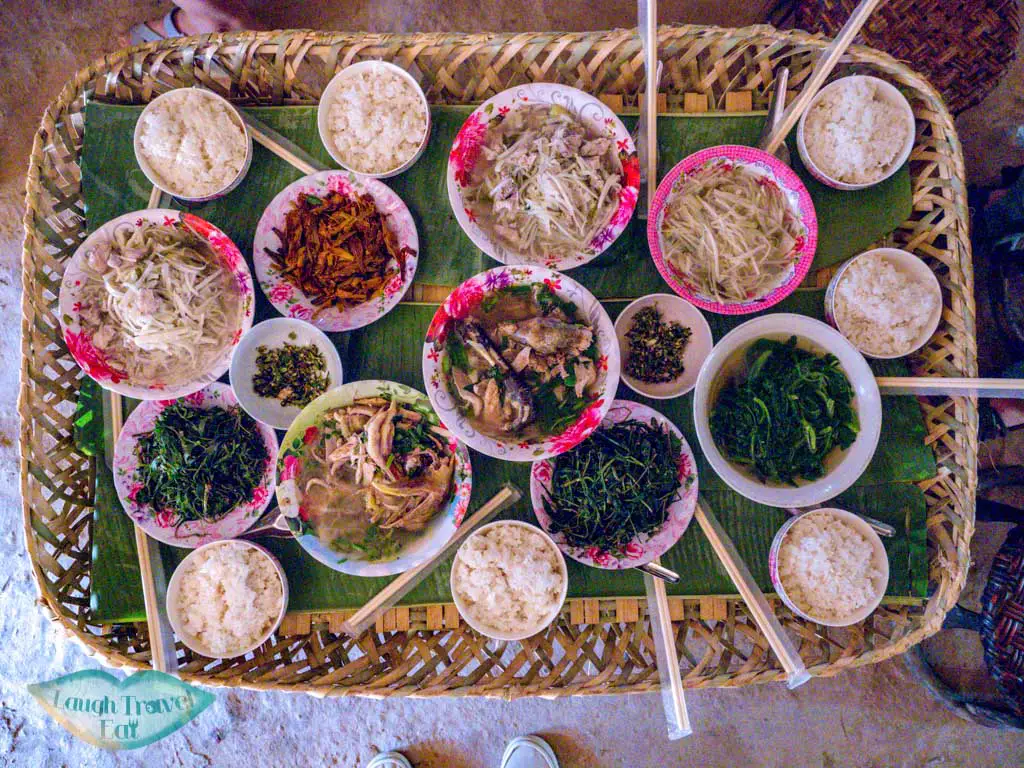 But they kept a traditional house where tourists can visit and have lunch. The price depends on menu and number of people are visiting but a general visit will include lunch, which is served in the traditional houses.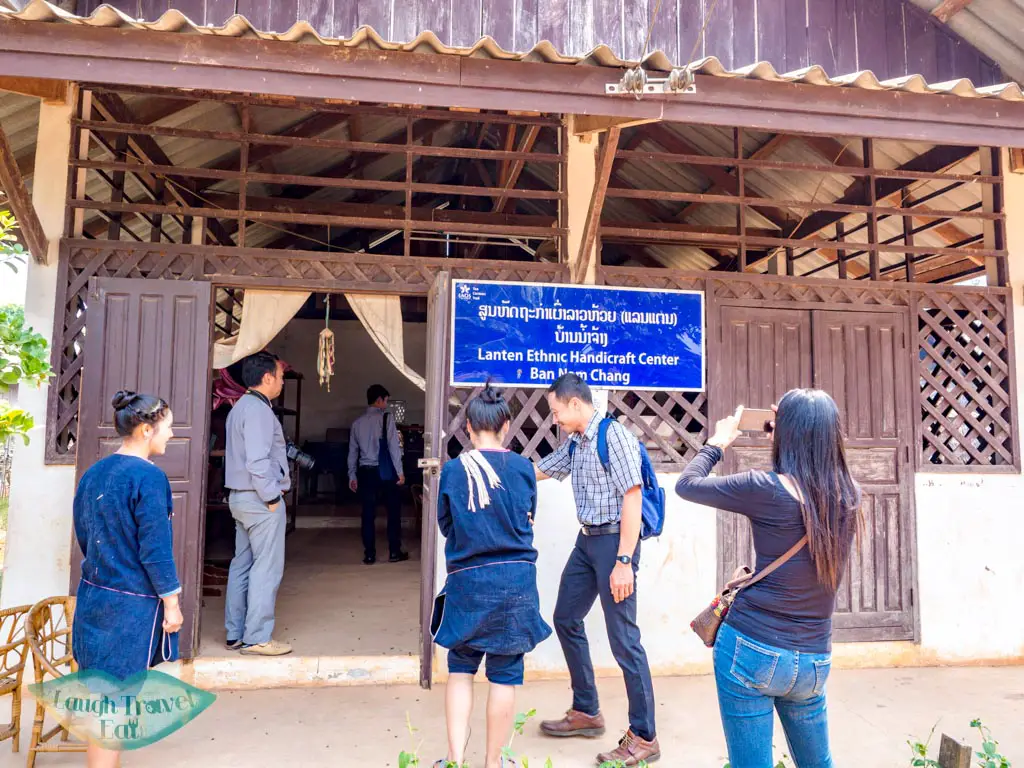 They sell their product in the local craft center at one of the best price I have ever seen. You can get a roll (about 7m) of hand woven and naturally dyed fabric for 180k (prices current as of March 2019) as well as various small bags and pouches for less!

Fort Carnot
Best preserved French Garrison in Laos, it is, however, still in a state of neglect but there is a ruined sort of beauty in it. It used to be the Laos Airforce Headquarter in 1954 completed with a bunker and observation tower.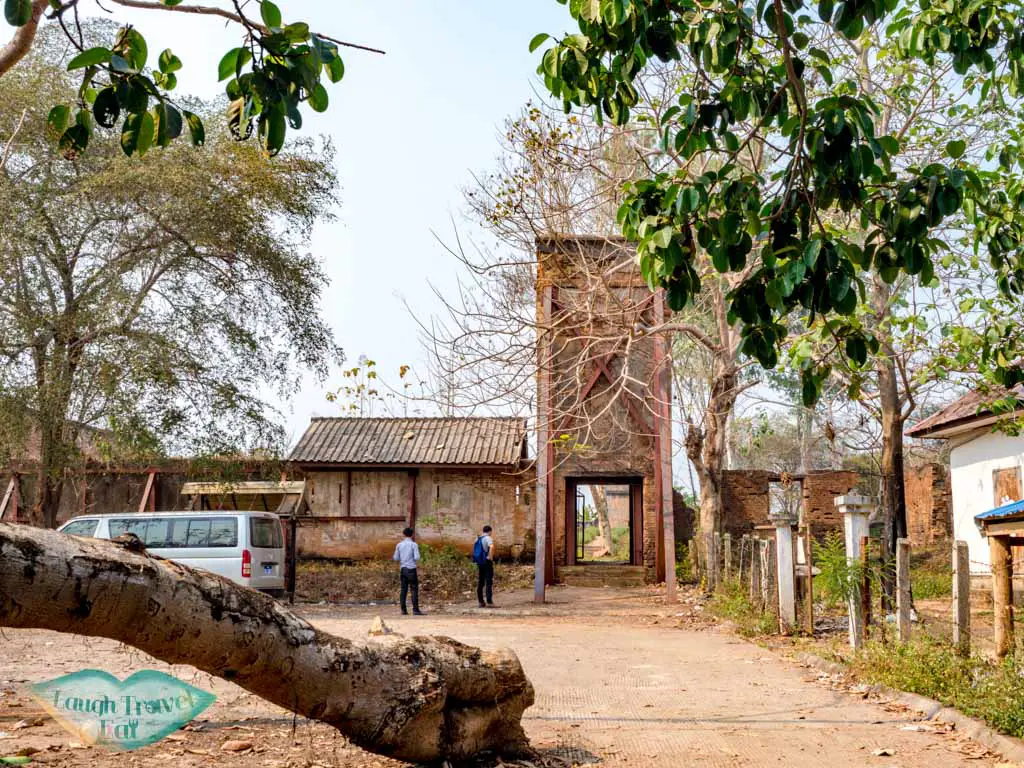 You can walk up the tower to admire the view of the Mekong River.

Morning Market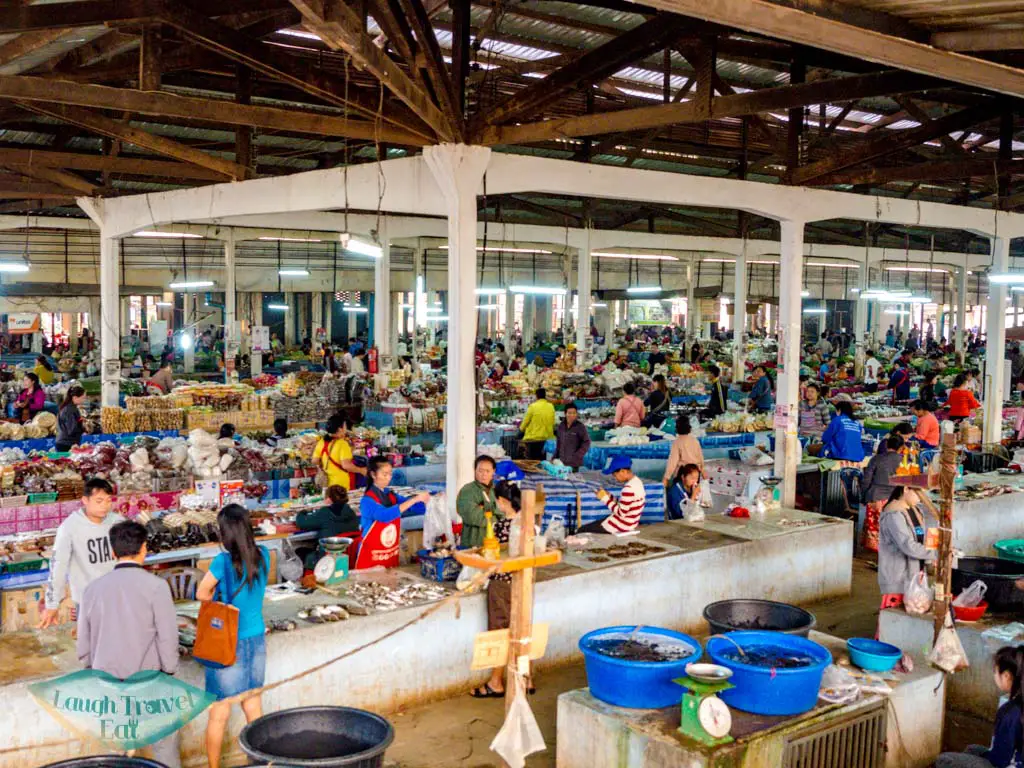 The morning market is a great place to see local life in action as well as get some snacks for your bus journey onwards. I was able to buy my favourite fried river weed here and they also sell a variety of veggies and fruits.
river weed!!
However, it is not for the faint of heart as we also saw some dead squirrels being sold…

Where to stay in Houay Xay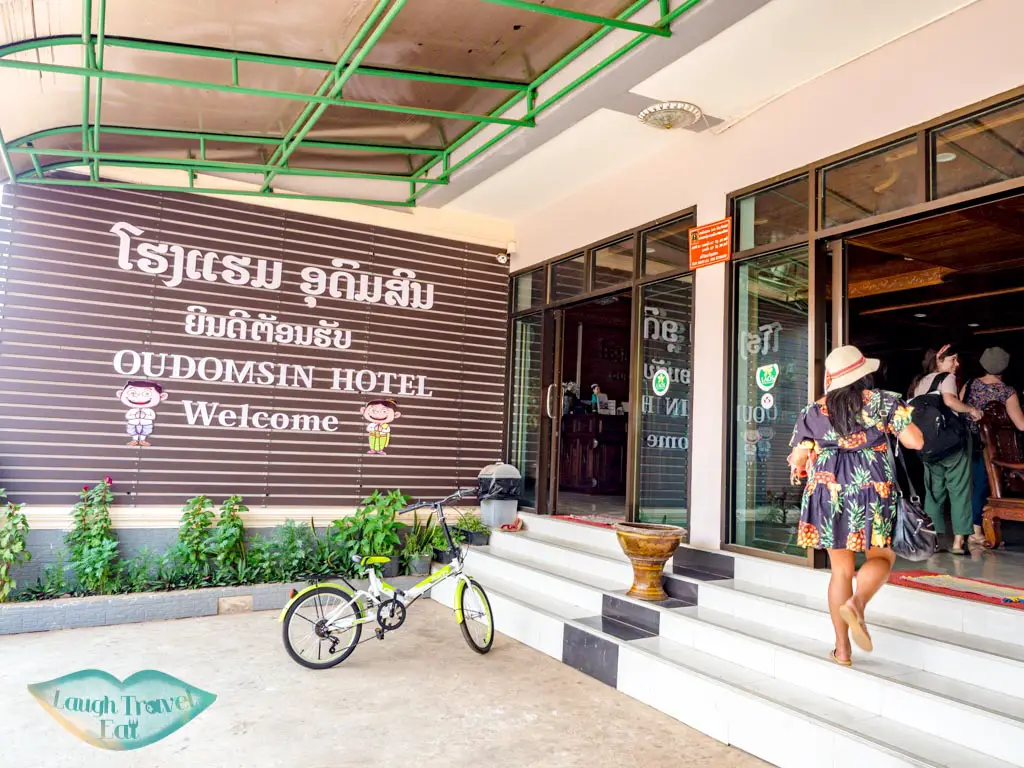 We stayed at Oudomsin Hotel in the center. The lobby has Chinese style wooden furniture and there are two sides to the hotel, so check your keys before you head to the wrong side (like we did).
The rooms are clean and the shower hot, and the WiFi is one of the best in the region. However, there is no elevator so if you have a lot of luggage it might be an issue. While I didn't have any problems with the room, other guests have said that some rooms are a bit damp and mouldy.
Vieng Phou Kha
Vieng Phou Kha is the place to go if you want to go extra off the beaten path. About 2 hours from Luang Namtha on the other side of Nam Ha National Park, it's another great point to start treks with beautiful karst formations and caves. The Vieng Phou Kha area is home to 8 ethnic minorities with Khmu being the main minority. They also have beautiful waterfalls but those are more difficult to access.

Vieng Phou Kha Tourism Office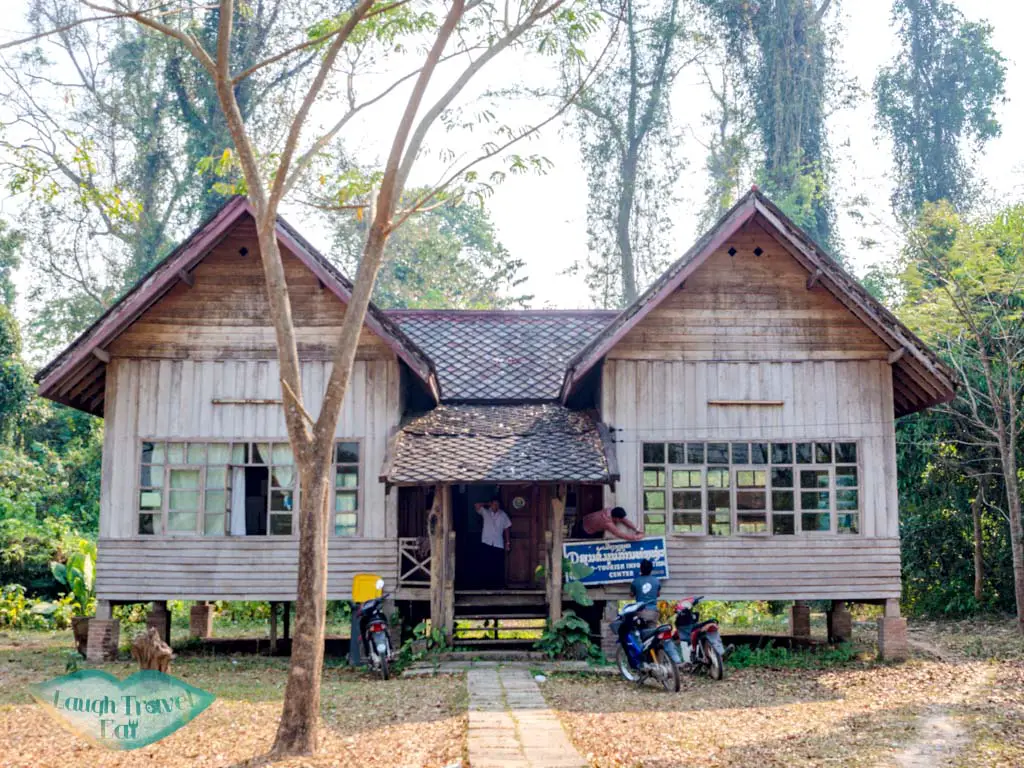 There's only one private tour company in town aside from the tourism office, so it's probably easiest and fastest to book any tours here. They offer a variety of trekking, day trips, as well as sell transport tickets. So it's basically your one stop tour agency in Vieng Phou Kha!

Getting to Vieng Phou Kha
There are minibus from Luang Namtha bus station (near hospital) to Vieng Phou Kha. the journey only takes an hour with one bus per day. The bus starts at 8 and will leave when it has enough passengers, usually leaving around 9 to 9:30.
Alternatively, you can hail/intercept 3-5 buses that can take people down to Luang Prabang or Houxay or head to Muang Sing (120 Mk away) as this is not an official stop.
Bus ticket: 25k per person (as of March 2019)

Phouphetpheoukham Garden (Golden Mountain)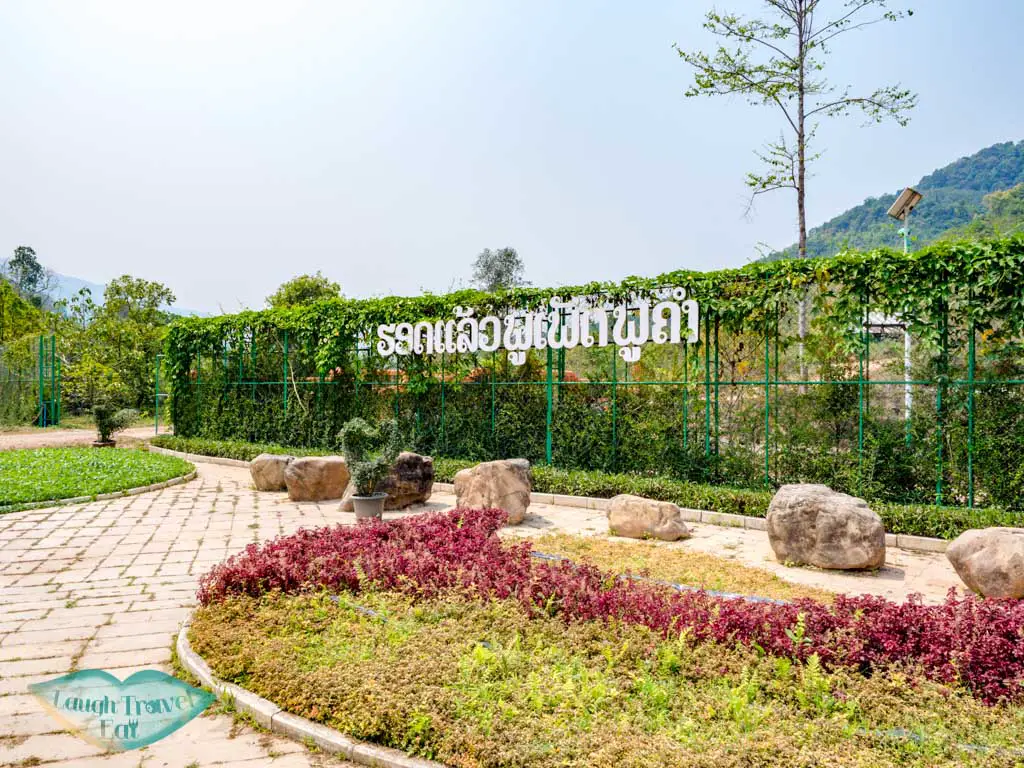 Smack in the middle of the road cutting across Nam Ha National Park, the Golden Mountain Garden is between Luang Namtha and Vieng Phou Kha. A private natural reserve that's founded by a local lady hoping to encourage and showcase nature and organic food to guests, it's a hybrid between a leisure park, petting zoo, and farm.
The garden is about 30km from Luang Namtha with 20 hectare of land, founded in 2014 and opened 2017 to tourists. Their restaurant uses ingredients from their own organic farm, which also grow strawberries in addition to tea, and coffee. Did i mention they do bees keeping too?
Bees

Me with a deer friend
They are slowly opening more facilities to tourists including onsite camping, cycling, farming, mini zoo with peacocks, monkeys, deers, horses, and fishing.
For now, you can only reach the garden via tuk tuk or by driving there yourselves, however, they plan to offer pick up from Luang Namtha soon (as of March 2019).

Admission fee: 20k kip

Kaorao Cave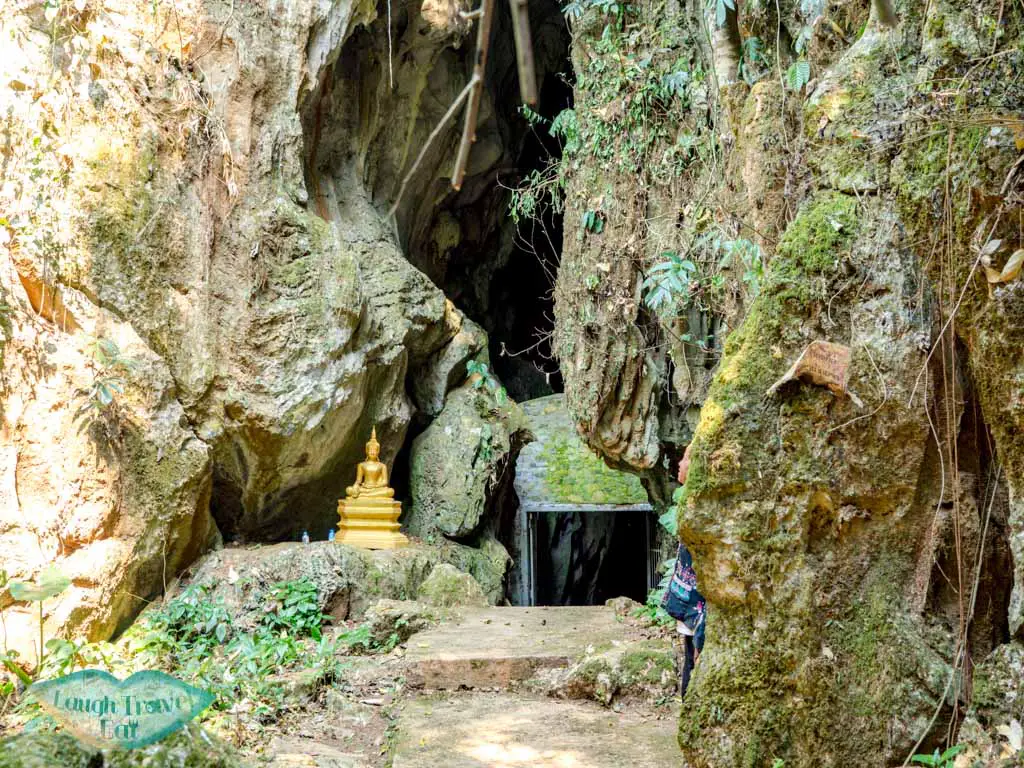 Enroute to Vieng Phou Kha is the Kaorao Cave, part of a network of caves formed by the Phou Prasat Limestone Formation. It's a ten minutes walk from the road and turned out to be a bit of an adventure!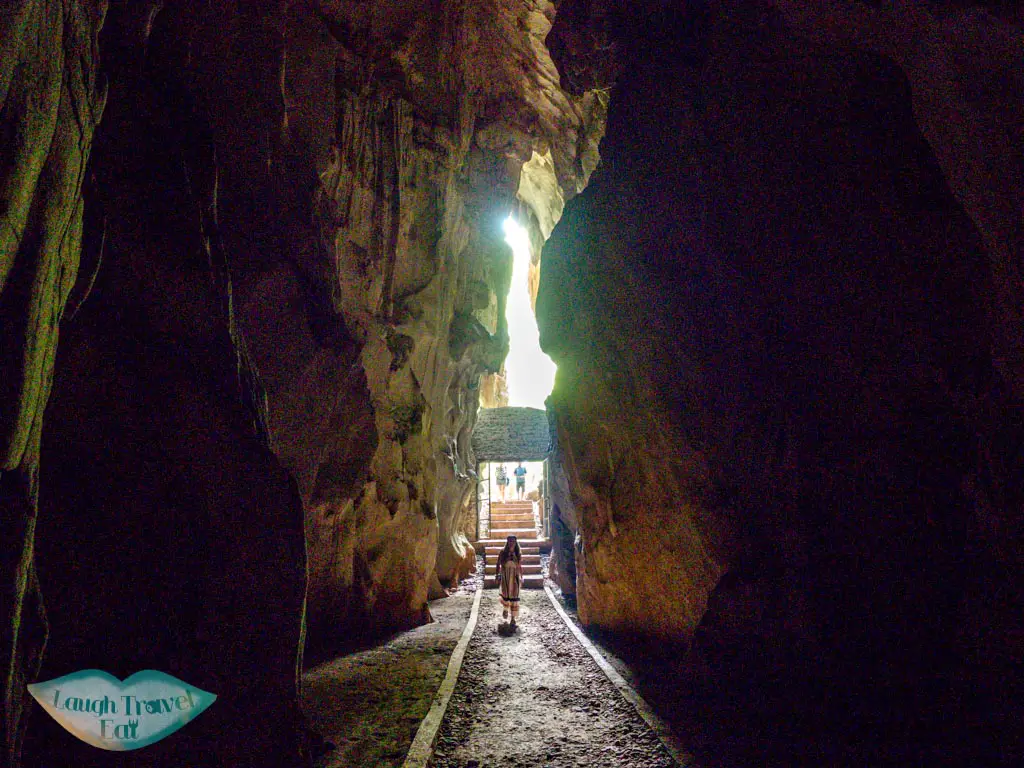 There is no lights installed as of March 2019 and we were each given a head torch. We had expected it to be a leisurely walk, but the metal lattice walkway soon give way to muddy ground as we dived deeper into the cave.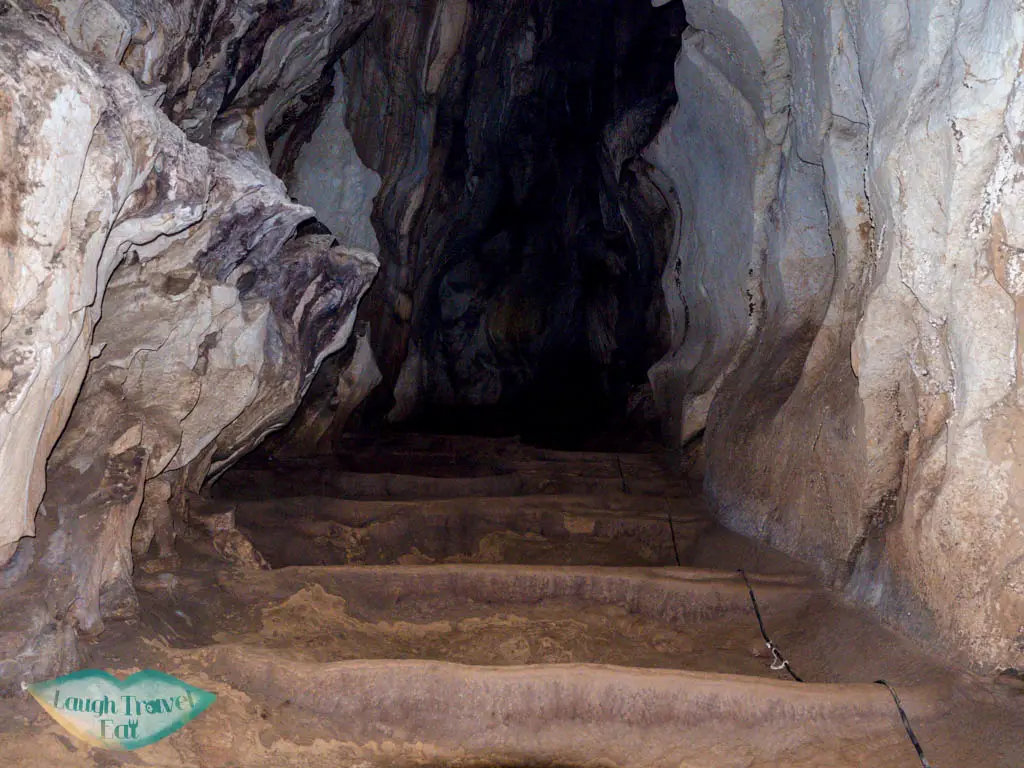 The ground is muddy, a little sticky at places where the water drip down, and at several point we had to climb around bigger structures. The cave extends for quite long and the guide told us that it can go on for another hour after we went in for about an hour!
Admission fee: 10k kip
Note: there's another famous cave called Nam Mai Cave further away but we didn't have time to visit.

Nam Mang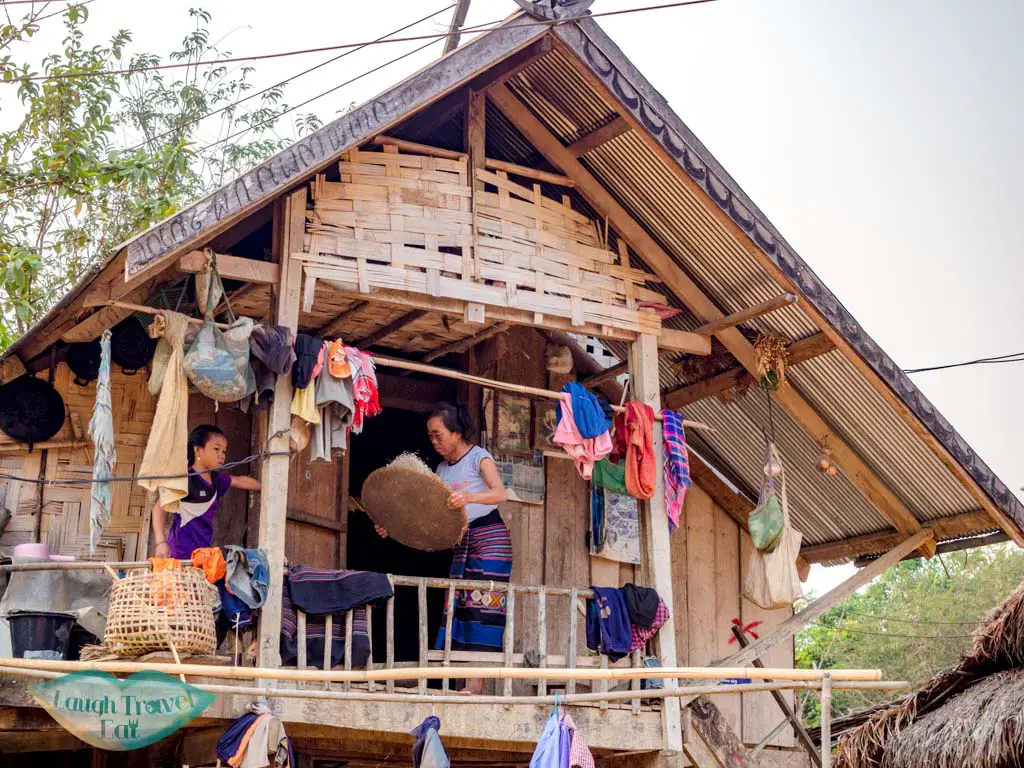 One of the best villages to learn about the Khmu people's way of life, Nam Mang is a quiet village that is home to 67 families. One of the most interesting thing is that each family has their own rice storage, which is separate to where they live to ensure that it's kept safe.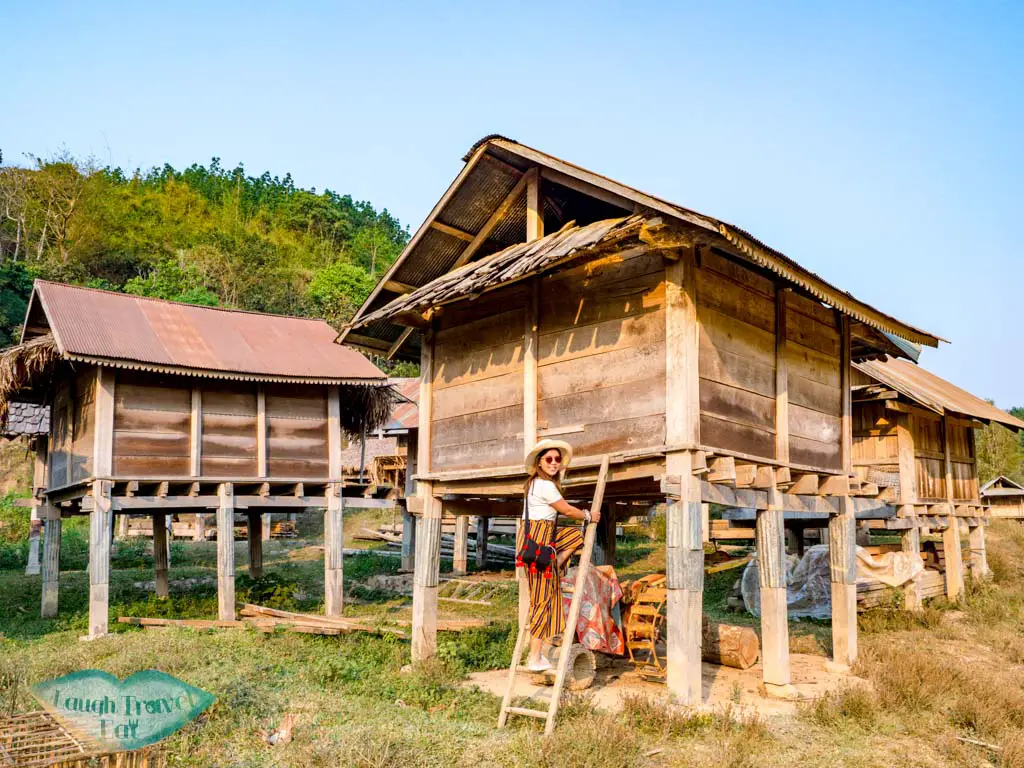 The villagers also keep livestocks such as chickens and pigs. The children were all curious about us and waved at us from a distance until they warm up. It's a fun little visit not too far from the main road! There is also the Borkung (Shrimp Stream) nearby which is said to be a good place for a dip to cool down, but we didn't have time on our visit.

Eco trails
Newly open in 2018, the trails around Vieng Phou Kha are still fairly undiscovered. There are highlight trails for different ethnic village with a limit of 8 people maximum per village to ensure sustainability and an authentic experience for guests. Sample costs:
600k for 2 days per person (based on 2 people)
800k for 3 days per person (based on 2 people)

Where to stay in Vieng Phou Kha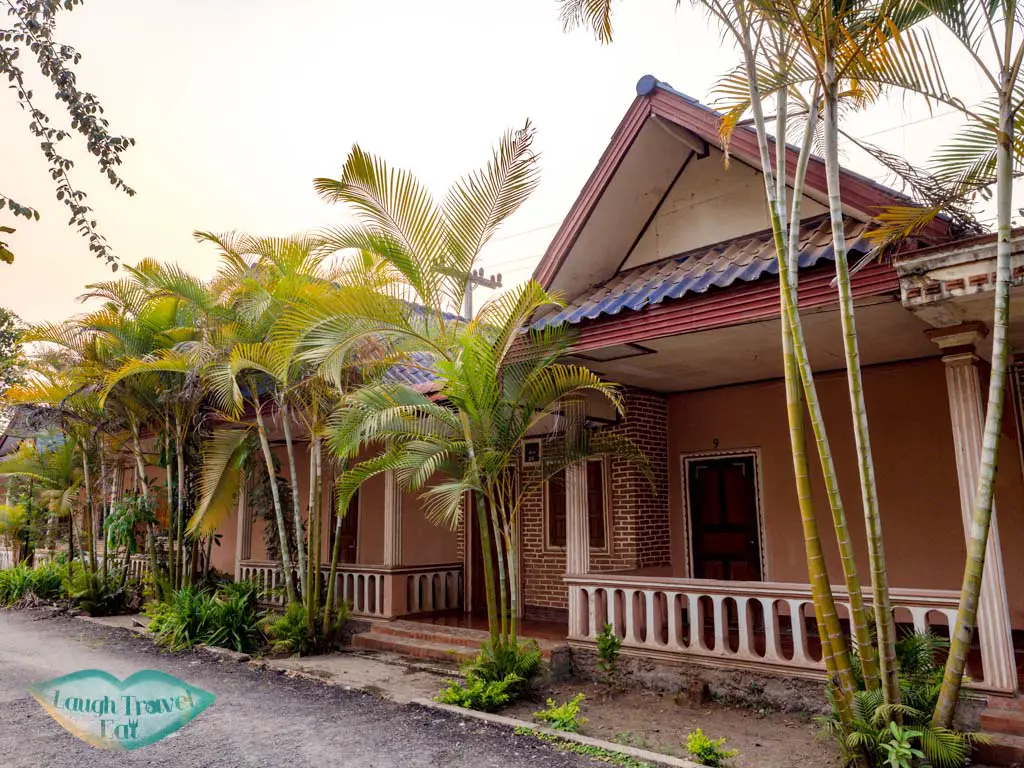 We stayed at the Saynamchouk Guesthouse, however, I can't find it online or on the map. Here are a few photos:
Pin me!

Pin me!