Luang Prabang might not be a foodie destination, but it offers its own unique cuisine as well as some staple Laos food. As someone with no concept of what Laos cuisine has to offer, I was pleasantly surprised by the variety and definitely had a few things that I never thought one can eat! Rather similar to Thai but with its own twist, here are some foodie recommendations:
Luang Prabang Backstreet Academy street food tour
A street food tour has become my go-to in a new city, and Backstreet Academy again offers a great street food tour here like the ones in Hanoi. and Hanoi. We were picked up in a colourful tuk tuk to sample the 6 dishes of Luang Prabang!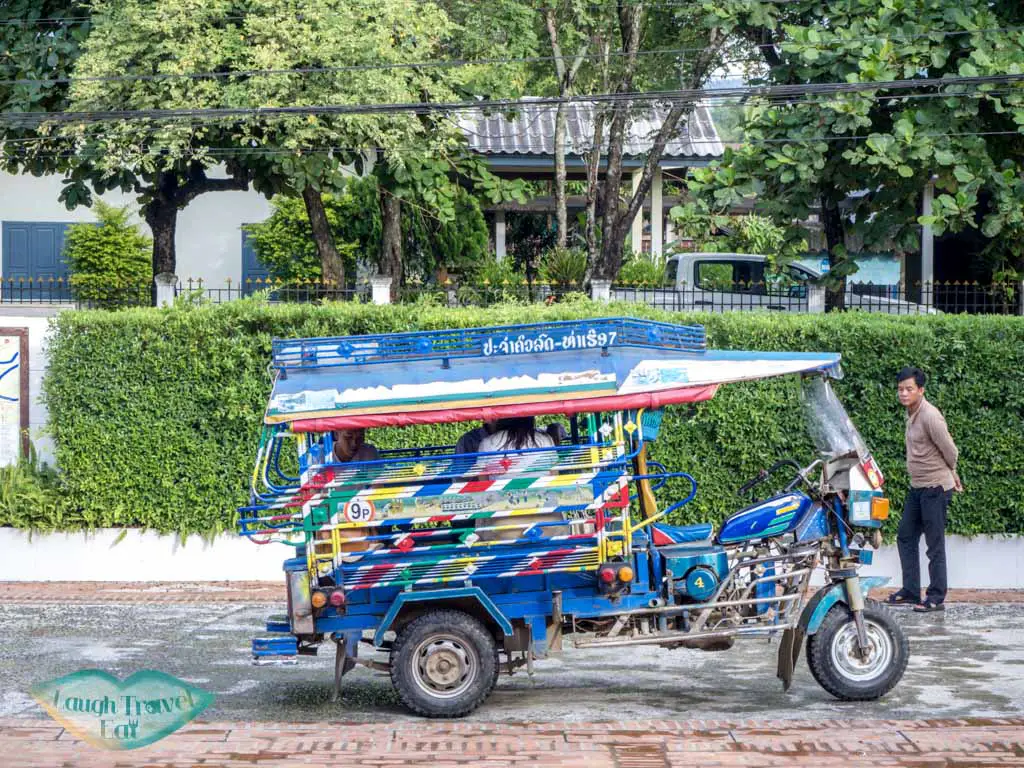 The first stop is near China market where we ventured into a hole in the wall that I'd never approach on my own. We are able to try the Luang Prabang province cuisine.
Orlam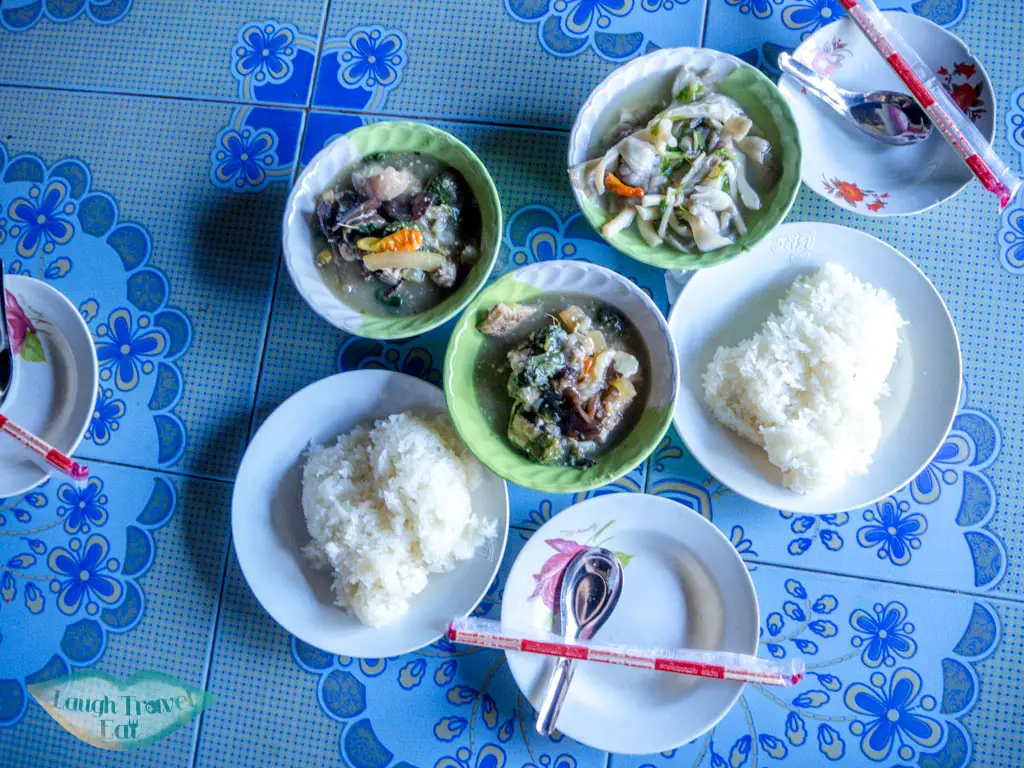 This is the local 'Forest soup', a pork with vegetable and mushroom broth with spice and chilli wood. Yes, chilli wood – it is indeed a piece of wood that contributes to the soup's flavour and you can suck on it. Its spiciness gave it this name and you can even buy them at the market.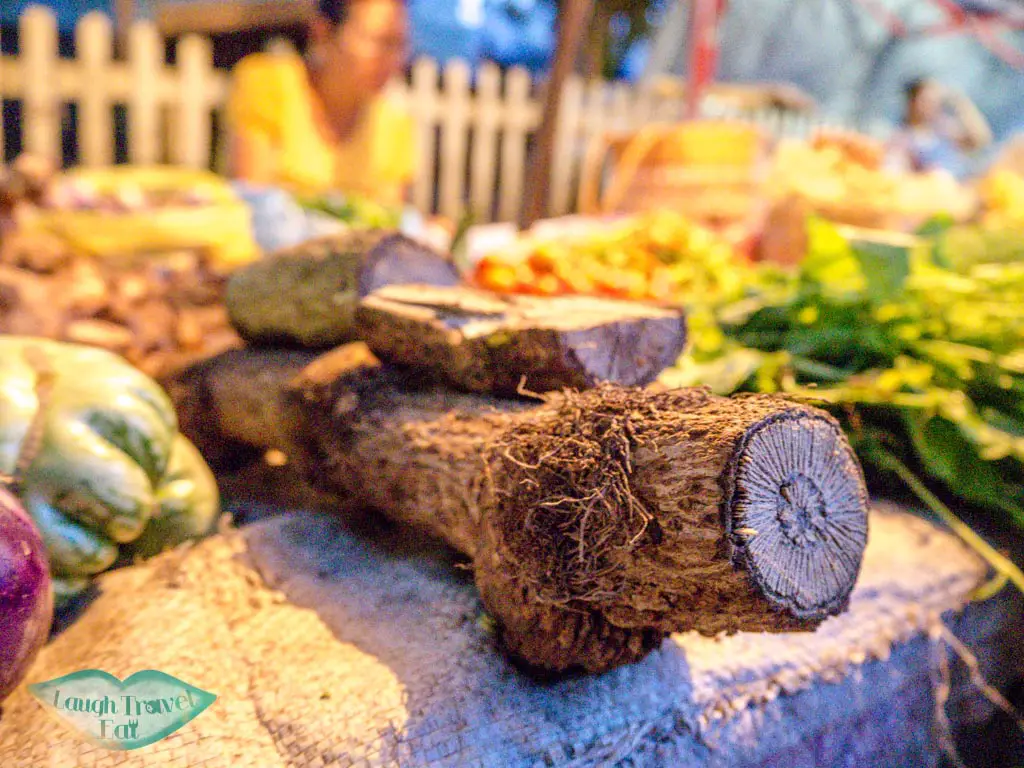 Personally, I don't find the dish that good but it's genuinely interesting to try!
Panin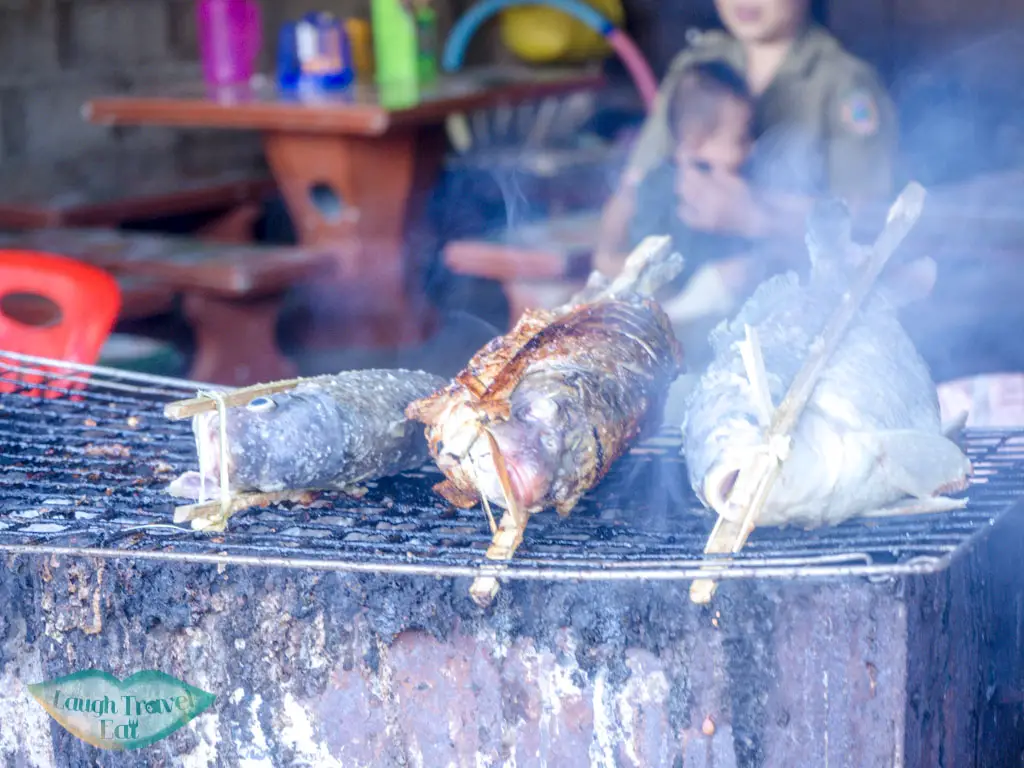 There were some grilled fish at the place we are at and we simply had to get some. It's called Panin, a local pond fish grilled with lemongrass and it's done so well. The skin was salty and crispy but the flesh is still juicy. We basically devoured it!
Note: instead of rice, Laotians prefer sticky rice! The local way to eat it is to use your hand to roll it into a ball, dip it in the broth and eat it.
Laos Khao Soi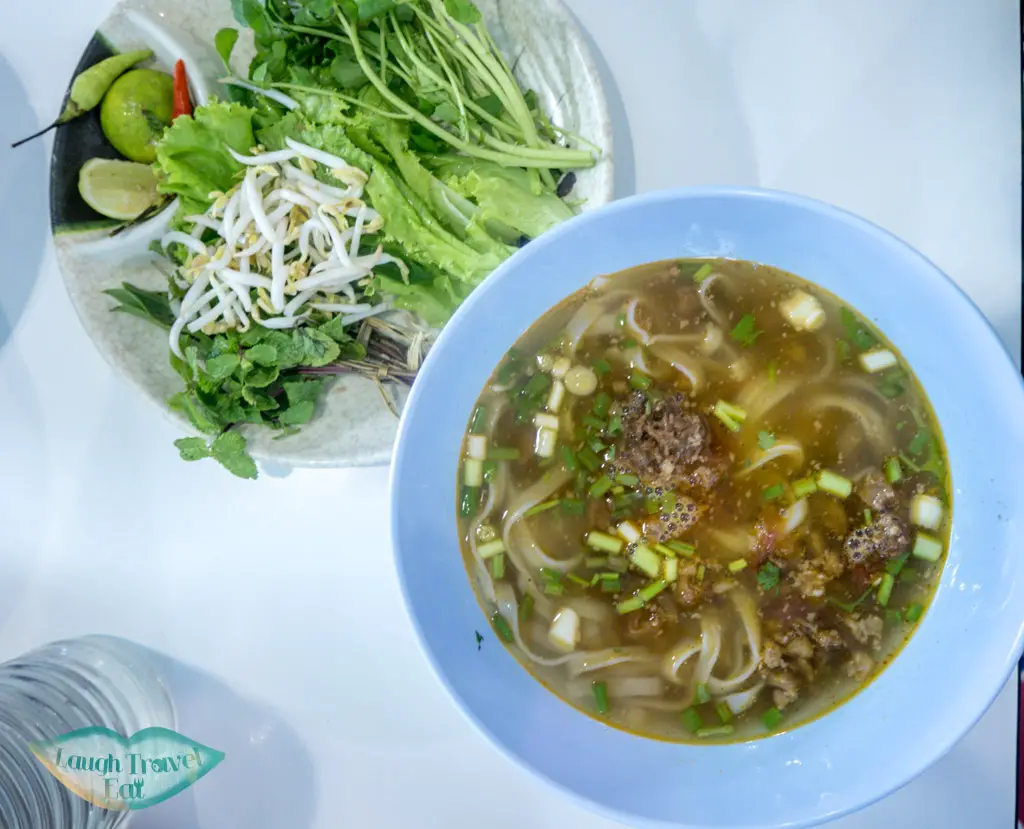 The second stop brought us to a noodle shop, where we are to try the Laos version of Khao Soi. It is completely different to the Chiang Mai version outside of both being a broth noodles. Bearing more resemblance to Pho, it's a mostly spicy rice noodle dish with pork. They also give you an abundance of herbs and veggies to put in as you like!
Local market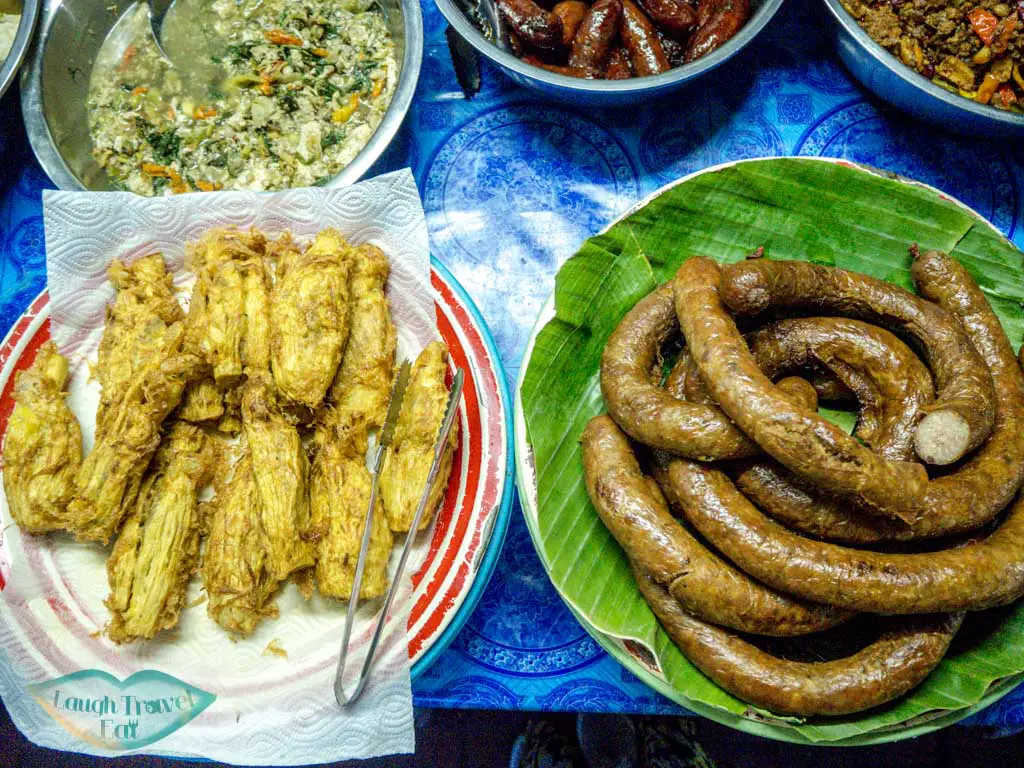 Our last stop takes us back in town in the local market. Here, our guide bought local pork sausage and fried egg battered bamboo shoot to try. The pork sausage is pretty flavoursome and good, too.
Fruits
When in Southeast Asia, it's a must to get some fresh local fruits! Papaya, pineapple, and
Coconut cake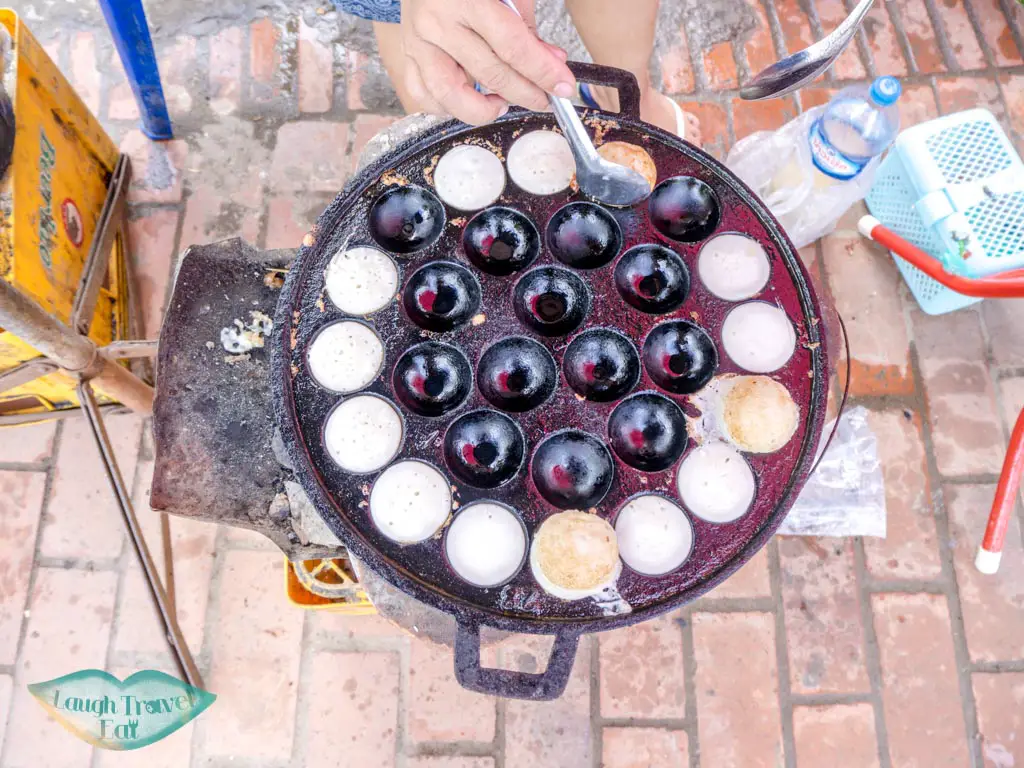 My personal favourite on the list, the Luang Prabang coconut cake are addictive! Cooked in little iron pods in halfs before being put together, it's a delicious blend of coconut goodness and slightly sticky sponge.
Book your Backstreet Academy Food tour
Cost: 16 USD
Luang Prabang restaurants
Of course, there is other great Laos cuisine to try! While I hadn't got a chance to try a lot of different restaurants, I did get a taste of more Laos dishes:
Pullman hotel restaurant
Before your jaw drops in disbelieve, Pullman actually had some of the best local dishes I had tried! Since I was staying there and didn't have a lot of time, they prepared a feast for me to taste:
Tom Kem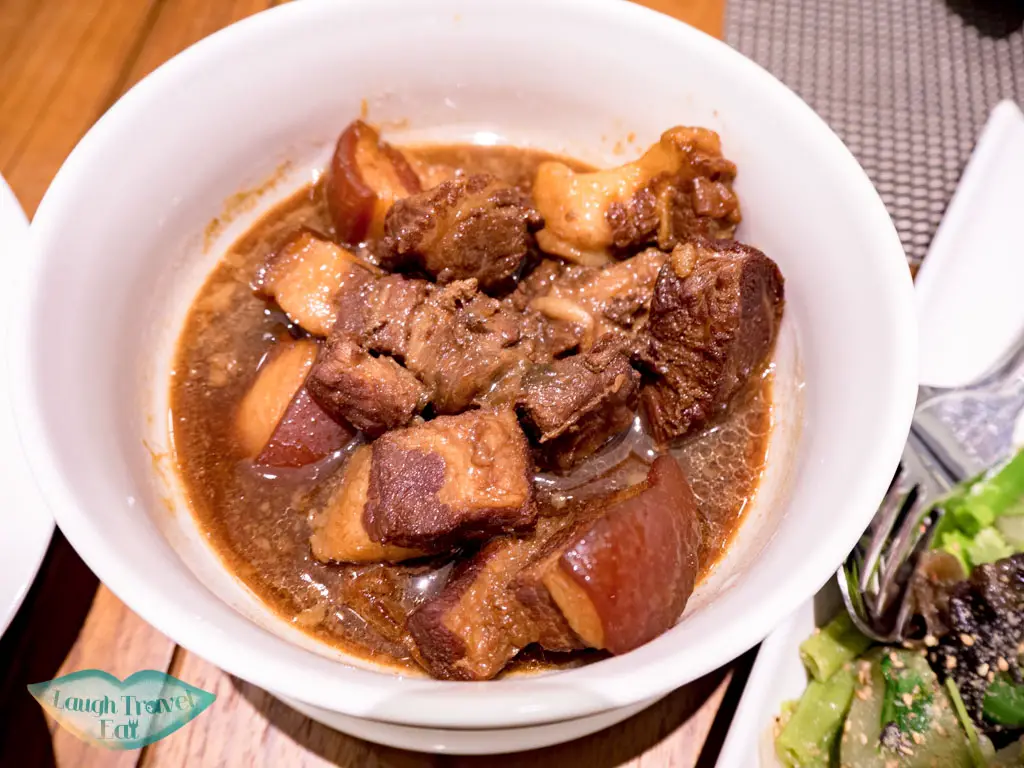 A Caramelised pork that reminds me of a Cambodia dish, it's a great one to order if you aren't sure you'd like the
Galanga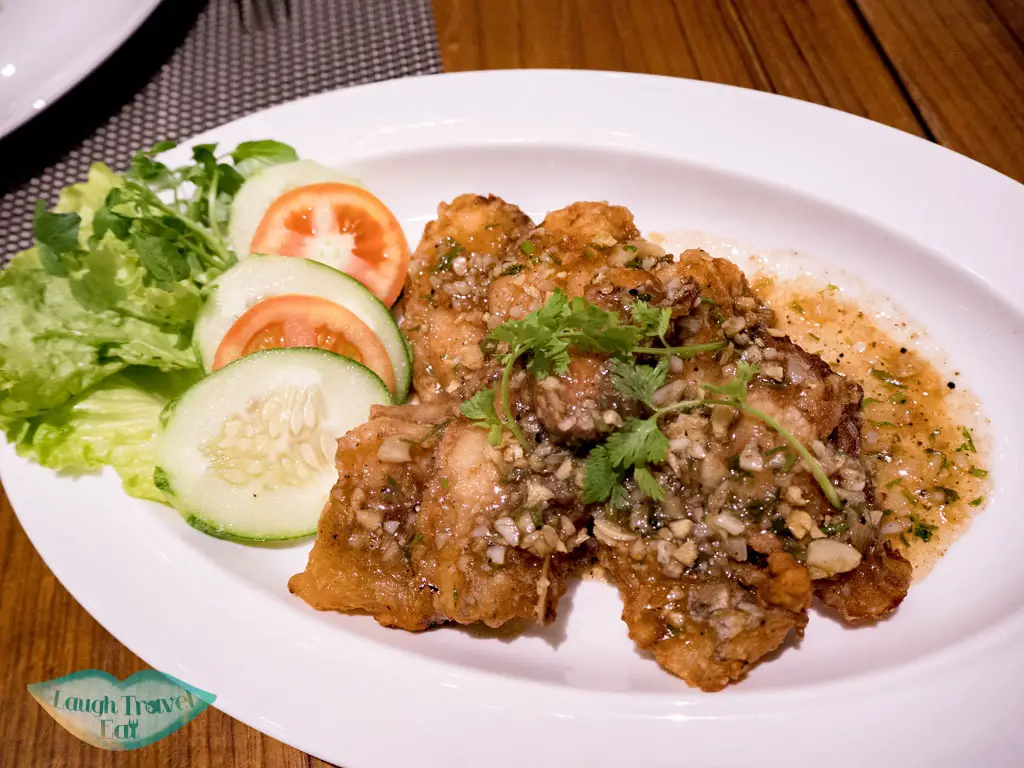 Fish stir fried with garlic
Soupark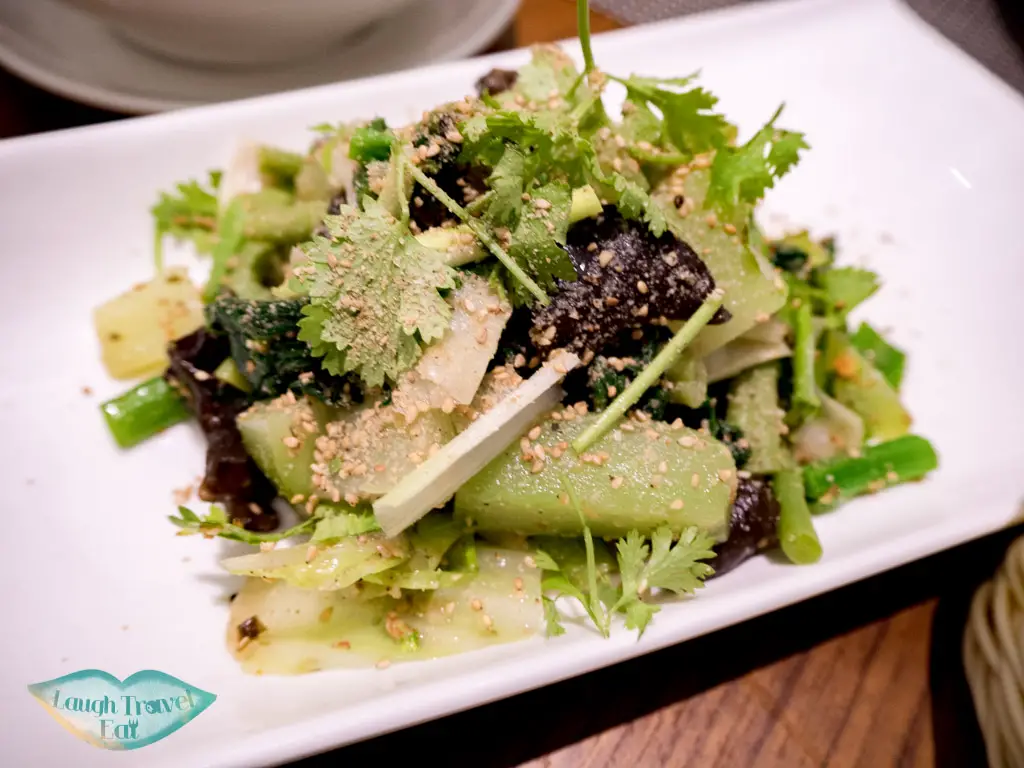 Steamed vegetables it's spicy!!
Ping kai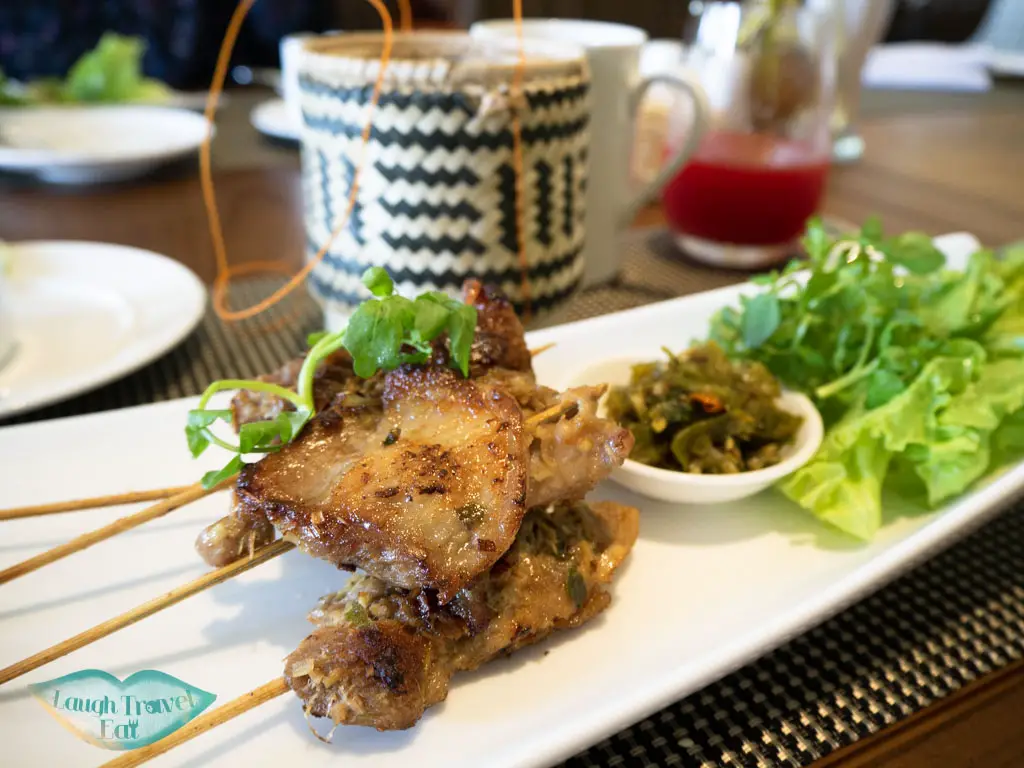 Grilled chicken or pork marinated with Laos herb – lemongrass, ginger
Laos Buffalo Dairy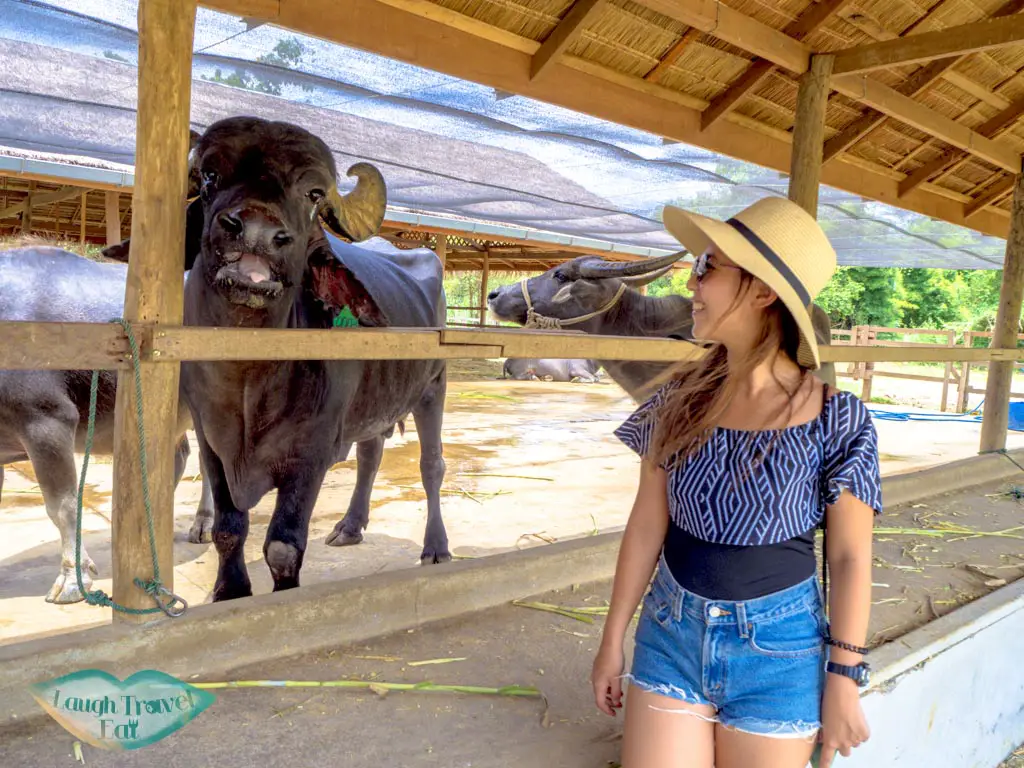 The only buffalo dairy in Laos, Laos Buffalo Diary was founded by two Australians when they realised that there is no dairy in Laos after they try to find buffalo cur. The locals have no concept of dairy, but buffaloes are commonly kept, so they started to ask if farmers would let them milk the buffalo. The water buffalo here are primarily used for meat, with the male sold at 2-3 years old and female kept for as long as they breed. They are owned like a lottery and insurance policy for sale since each is worth 1,200 USD.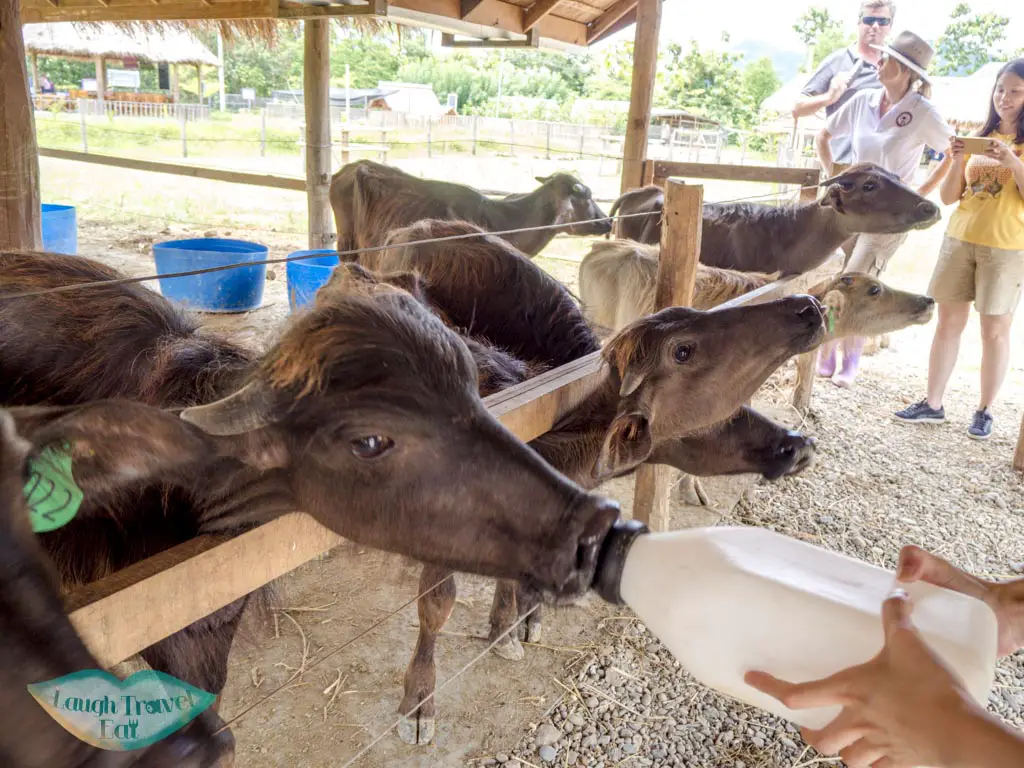 So far, Laos Buffalo Diary have rented 134 buffaloes from farmers in over 17 villages. The buffaloes are rented at 7-8 months old pregnant and are checked for diseases with a one month quarantine. The buffalo and calves will go back to the farmers, who get the income 110 USD on top of getting training and the buffaloes would get vaccinated. The milk are used to make to cheese and sold locally to the hotels and restaurants. They have a little onsite restaurant and the ricotta cheese donut are to die for!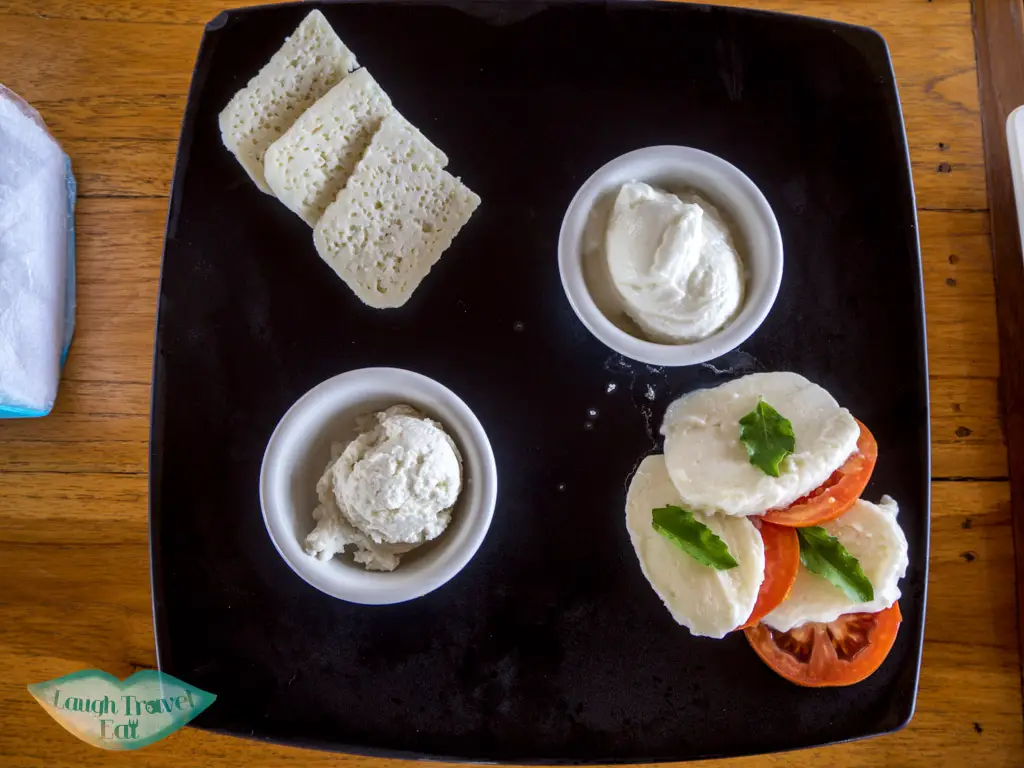 They also make mozzarella, yogurt, and ice cream.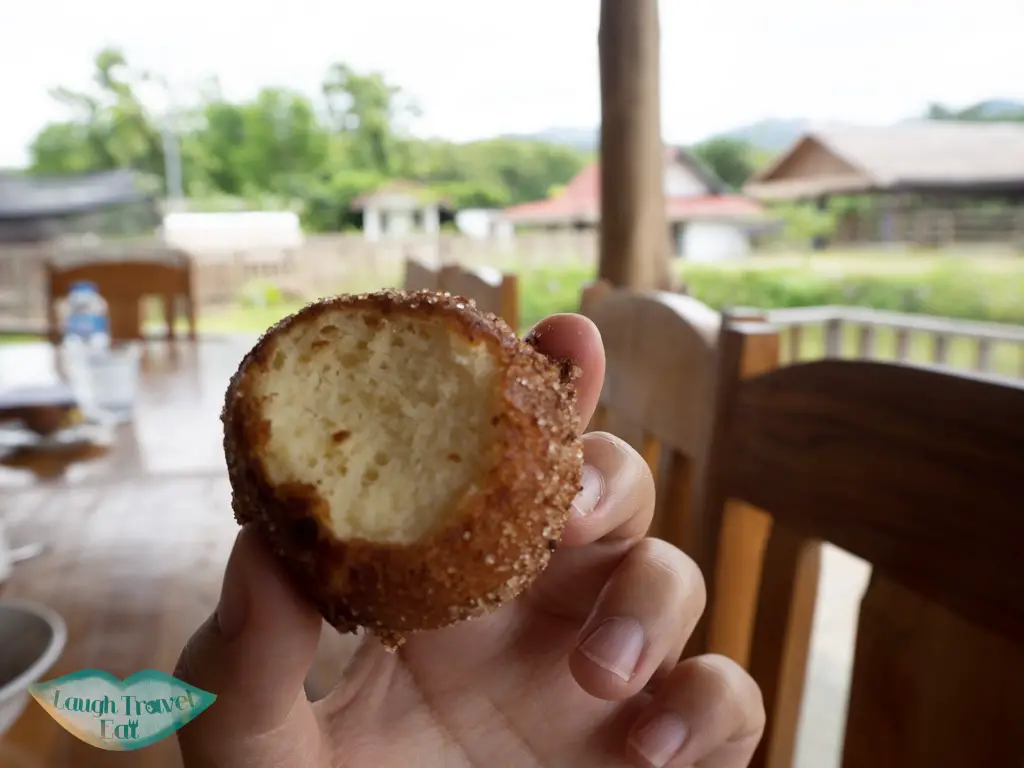 Some fun facts:
A normal cow produces 40-80 L diary but buffalo only produces 2-3 L.

There is less lactose in buffalo diary so it is suitable for lactose intolerance.

There are more vitamin A and less fat in buffalo milk.

On the farm, only 10% of the calves die, but the mortality rate is 40-50% in the village.

Calves are in a safe area until vaccination when they are 4 months old.

Pigs and rabbits are kept there for farmers education – such as using rice husks for cleanliness and they survive longer
Yongk Houne Restaurant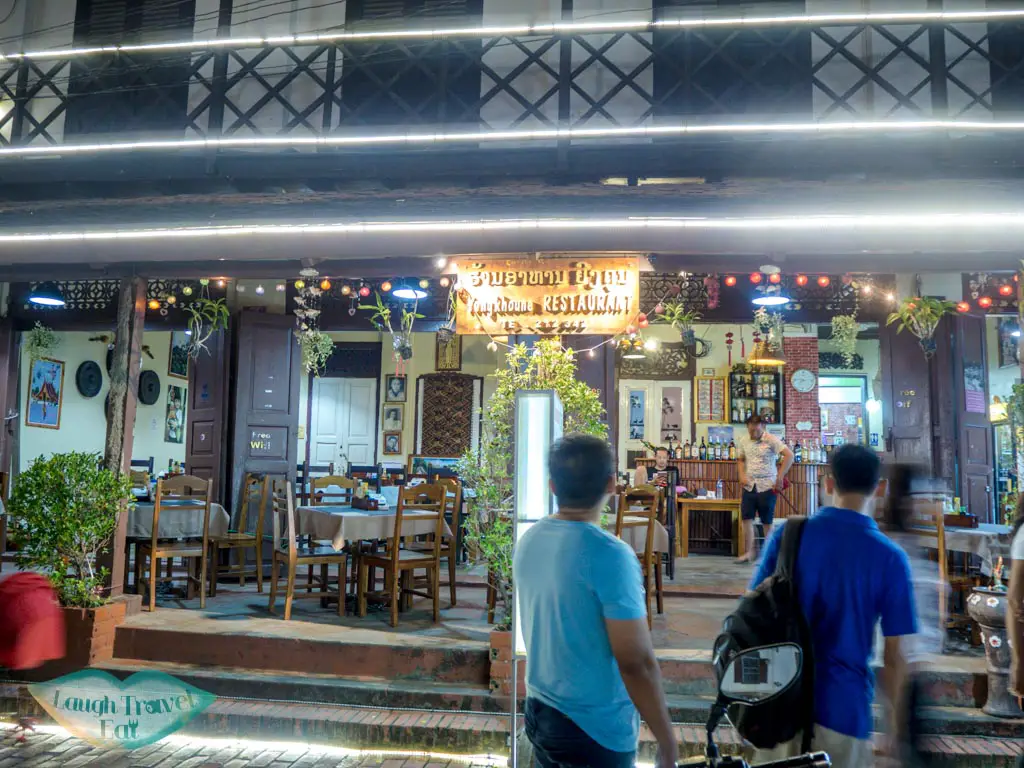 While I only had drinks at this restaurant, the other guests seem to enjoy the food as well. A Laos beer will only set you back 10 k kip, which is basically less than 1 USD!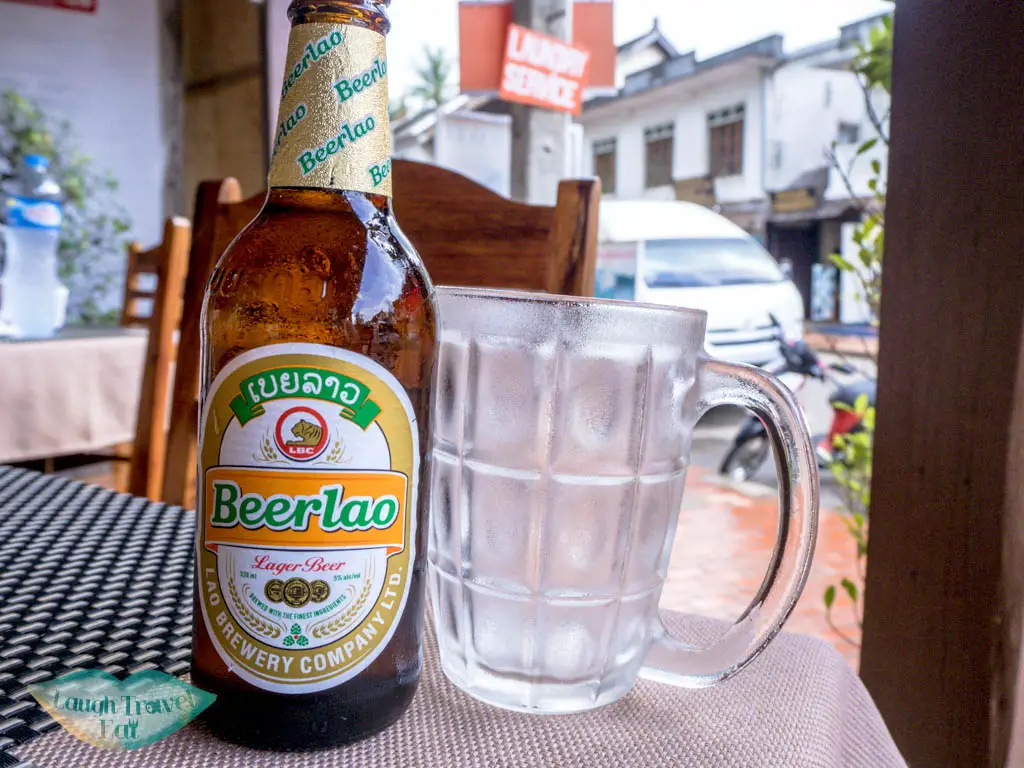 Note: I was hosted by Backstreet Academy and Pullman but all opinions are my own