Best viewpoints for Lake Bled
There is no denying that Lake Bled is one of the most picturesque lakes in the whole wide world. I often thought the photos I see of Bled on postcards are severely photoshopped, or at least partially manipulated. But the truth is that Lake Bled really is as beautiful in real life as it is on photos, in fact, even a rainy or stormy day doesn't diminish its beauty.
While I still firmly maintained that Prague is one of the most picturesque towns I have ever visited, Lake Bled would take the most photogenic lake spot. In fact, I want to share with you the best photo spots to take that postcard-worthy (or Instagram-worthy) shot of Lake Bled.
Want to know what else to do or eat in Bled? Read my Ultimate Guide
Ojstrica Bled hike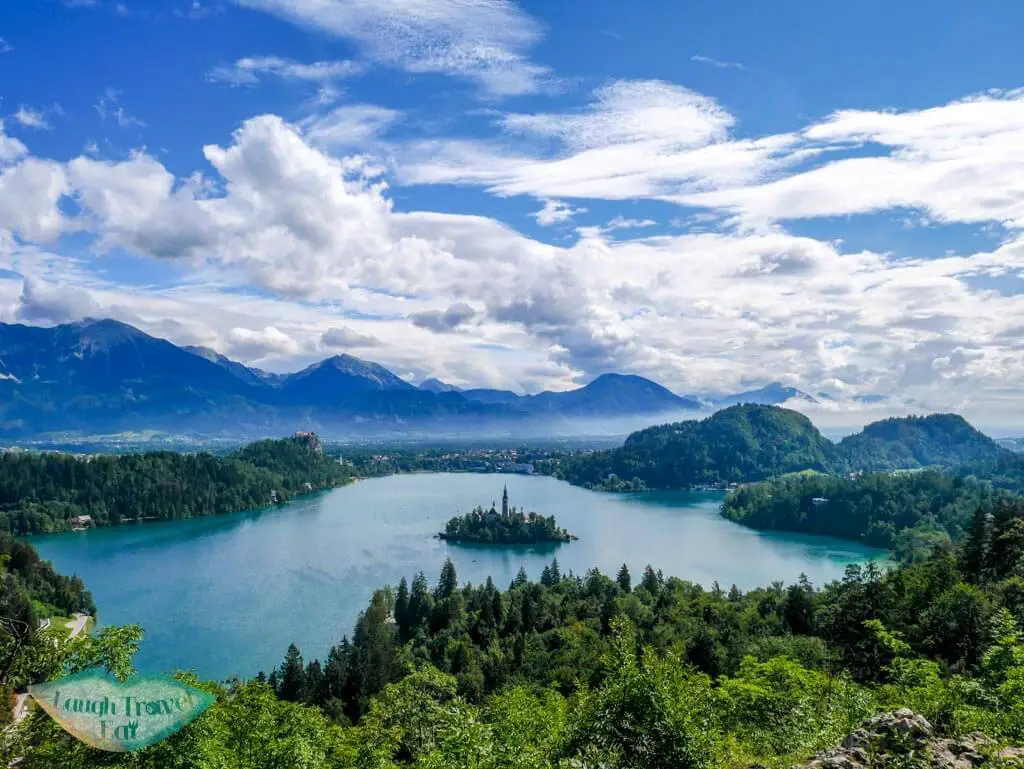 A hill situated south-west of Lake Bled, it's the classic viewpoint of Lake Bled that you see on many, many postcards. There is a bit of a hike to reach this place, and the path that leads up to it can be pretty hard to find. There are, in fact, a few different starting places, the easiest to find is the one that's across the road from the end of the little lakeside wooden plank walkway. You would do best to get an offline map on your phone, as the trails can get pretty ambiguous at several points.
Get a free copy of the Lake Bled map with all the spots here!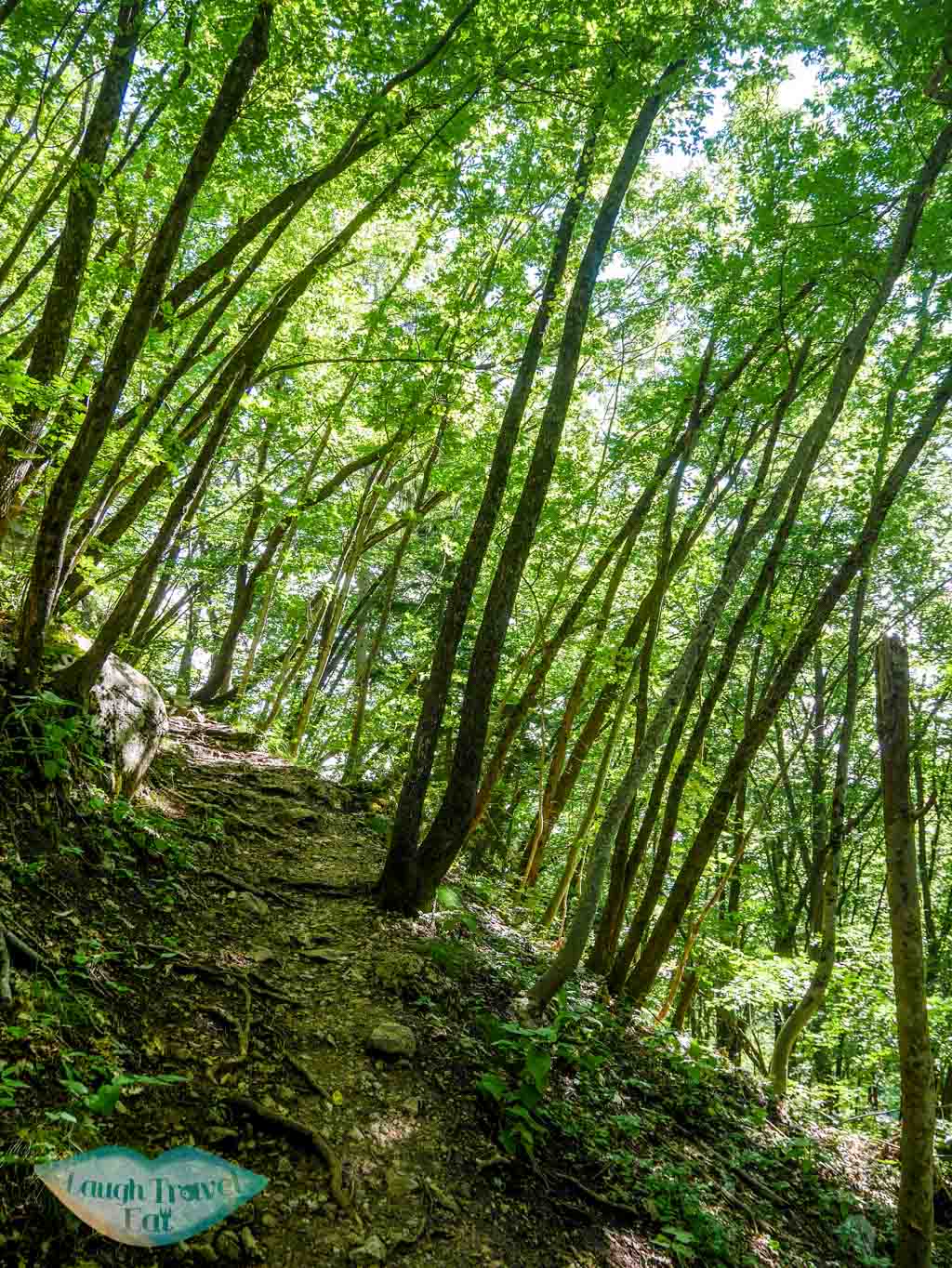 Although not overly difficult, the Ojstrica hill is 610 meters high and involves a mud or dirt path. If the weather has been rainy – it can get quite slippery and dirty. You should definitely wear trainers (i.e. sneakers) up this path, and be prepared to get a little muddy if it has been raining. But the view is definitely worth it!

If you are feeling particularly knee or adventurous, there is a second, even higher peak that you can hike up to. The view might not be as good or as clear to Lake Bled, but Velika Osojinica is even higher at 756m above sea level.
Lake Bled perimeter walk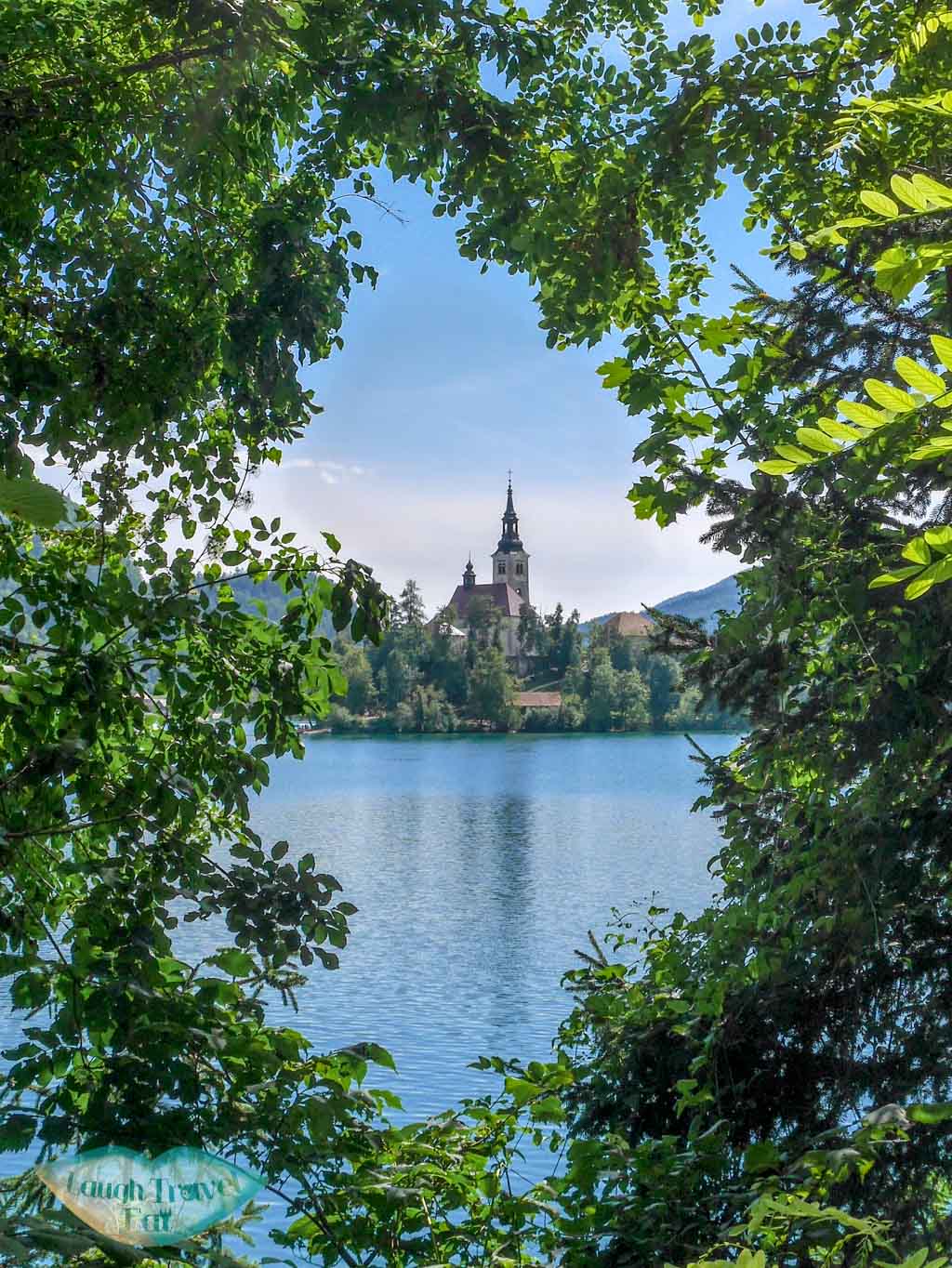 Lake Bled is not that big. You can easily walk around the perimeter at a leisurely pace in two hours. It's the best way to get a complete view of Lake Bled and take some awesome shots. The northern part of the walk is less photogenic since it's more covered by the trees, but as you round the western side, the view gets better as the island is closer to the western shore. You will go past the rowing club, which has several piers jutting out making for great photo opportunities.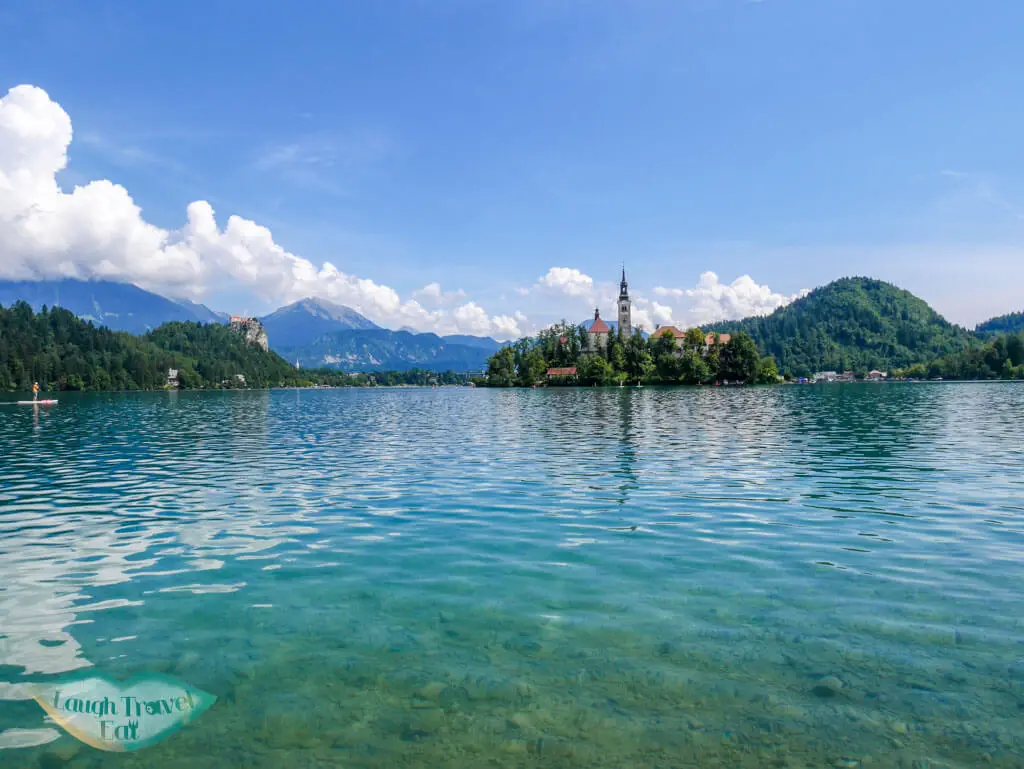 On the east bank, there are also rows of wooden boats that ferry people towards the Bled Island as well as swans and a view of the Bled Castle perched on a hill for all your photo needs.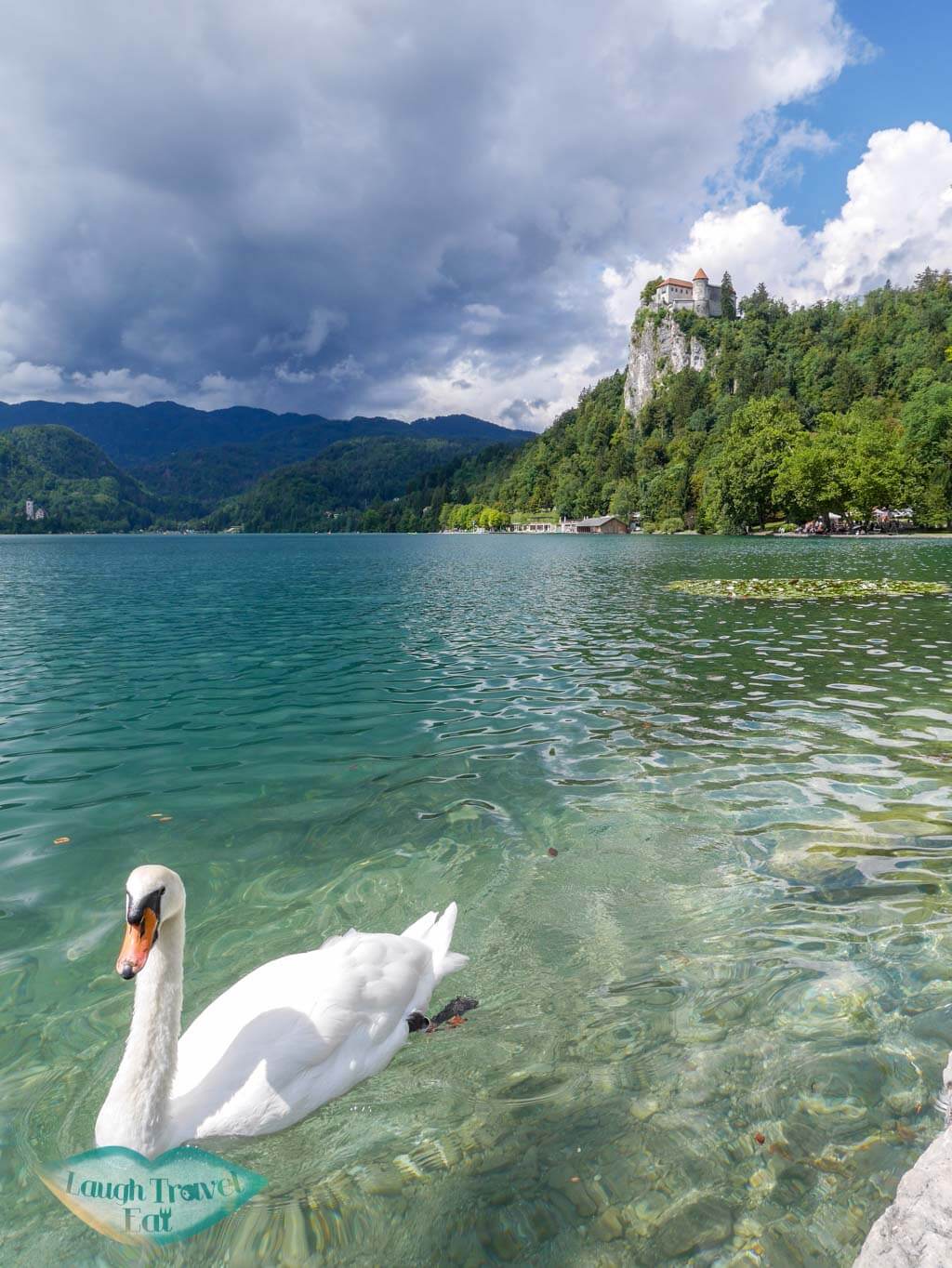 Bled Castle
Though the view is not as perfect as the one at Ojstrica, which overlooks everything, Bled Castle perched on a hill of its own giving you a magnificent view of the lake as well. You can sit on the fence around the castle and enjoy the sceneries, although it's probably not for those with vertigo, as it is just a straight cliff down. If you have some time to spare or is in no rush, it is the perfect spot to chill with your friends or on your own.
Lake Bled Tobogganing hill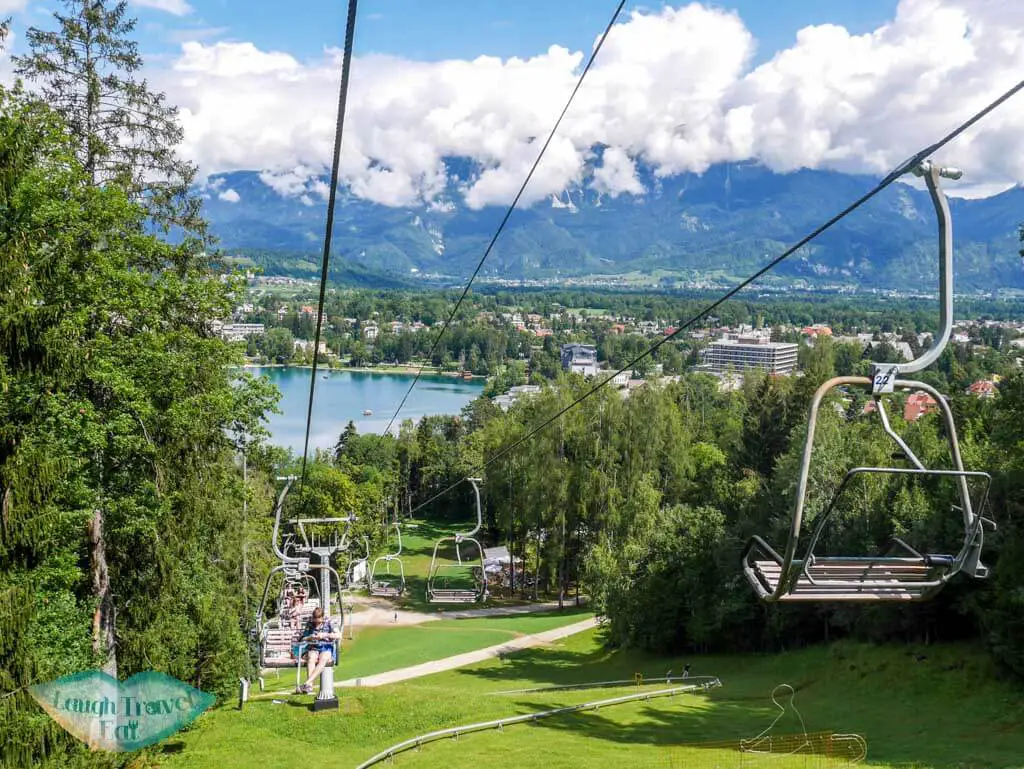 Diagonally opposite Bled Castle is the ski resort of Bled. During summer seasons, it's known for the Tobogganing track and the rope course on the hill. Because of its height and activities, there is a huge picture frame built there for people to take photos. While I am not going to say that this is the best view, but it's certainly one that some people might enjoy.
Where to stay in Bled
Budget: Castle Hostel 1004 is one of the friendliest hotels I have ever stayed in, with amazing staff and clean, well-ventilated dorms. Ace of Spades Hostel is the sister hostel to Bled and only a couple of meters up, and a great alternative if Castle 1004 is booked up.
Midrange: For apartment fans, check out Hiša 24 with its own balcony and a view of the Bled Castle. 
Splurge: the Grand Hotel Toplice is right by Lake Bled and on the edge of the city center, with most rooms facing the lake as well as a wellness center. For somewhere even more palatial, Villa Istra is a must.
Pin me!