Taipei, as the capital of Taiwan, is a vibrant metropolis that resembles other East Asia capitals. And like every capital, it has its own twist and flavours. Having grown up watching Taiwanese drama and visited a few times during my youth, I thought nothing would surprise me on my visit to Taipei. But I was wrong! As always, a first visit (or a revisit after a long time) is the best time to observe, admire, and evaluate the difference, and here are my top 10 observations:
>Read here for a Taipei Itinerary for first timers
Table of Contents
Traffic pretty much free for all
Motorbikes in Taipei are everywhere, which, on its own, I wouldn't have minded. But it seems that being on a motorbike is a free pass to defy all traffic rules, and they often crawl all over the narrow roads even pedestrian streets. I absolutely hate it, having grown up in Hong Kong and the UK where a red light means a red light (it honestly doesn't seem to be the case anywhere else – I got a huge cultural shock on my first visit to Paris).
So if you are not used to dodging motorbikes, you better mentally prep yourself, because you'll be encountering them left, right, and center. At the end of my trip, I've developed an I-don't-care attitude and just walk onto the street if I know that I have the right of way.
Food so cheap!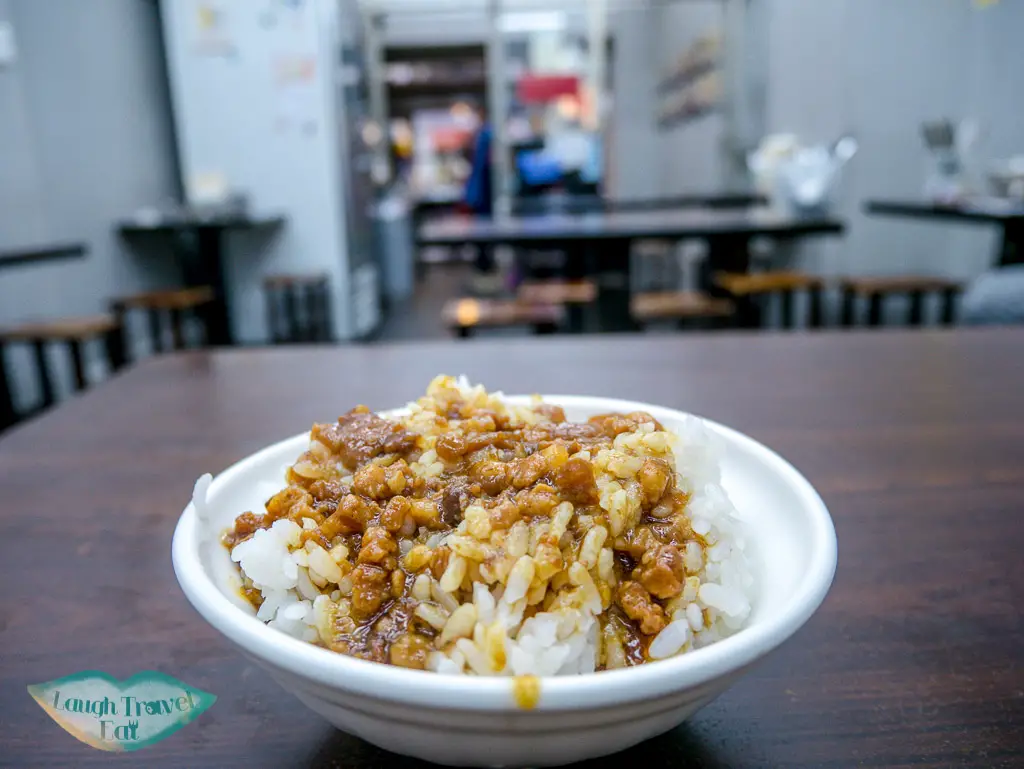 You must be thinking "Duh!" at this, but hold up for a second. I know that food are cheap in Taipei, but they are cheaper than I thought possible, especially compare to Hong Kong standard. A bowl of minced pork rice costs only 25 NTD, that's like 6 HKD and less than 1 USD! Even when I splurge on teppanyaki, with unlimited drinks and rice, it still only cost me less than 100 hkd, which is 14 USD!
But, like everywhere else, you can always find expensive restaurants if you want to! But I was able to live on street food and snacks, which kept my wallet and stomach relatively full!
You can actually split the bill
Most Asia countries don't care if you need to split the bill, they just let you sort it out among yourselves or give you evils when you try. So imagine my surprise when my friend asked to split the bill and was granted a yes! So here you go – people traveling with friends, you can do this to avoid a headache on calculating who owes who how much afterward!
Bubble tea shops are everywhere and so cheaaap
By now everyone knows how in love I am with bubble tea, and by that I mean the Taiwanese drinks, but it just doesn't sound as good or as easy to understand as bubble tea. And man is it cheap in its origin country! You'll be able to find a bubble tea shop on every street, in fact, on my walk from a café I worked in back to my hostel, I encountered four! It was only two streets away from each other!
An average bubble tea should only set you back around 40 NTD, which is like 10 HKD and 1.3 USD, and there are cheaper options too. For more Taipei bubble tea recommendation and general food tips, here's my food guide.
Toilet in every station and some has charging docks
One of the things that aren't a guarantee in many public transportation systems are bathrooms, but Taipei has it covered! Every metro station has a bathroom, and most even have charging docks for people to charge their mobile phone. Now you can never use the my-phone-ran-out-of-battery excuse again!
Very precise with traffic light countdown, train progress, toilet availability
Another thing that Taipei does is precise countdowns. You want to know how many seconds until the traffic light for pedestrians turn green? You got it. You want to check when your train leaves, it gives you by the second. Need the toilet? It tells you which stall is free!
Honestly, I thought Hong Kong is efficient, but Taipei takes it to another level.
Receipts with QR code Are lottery tickets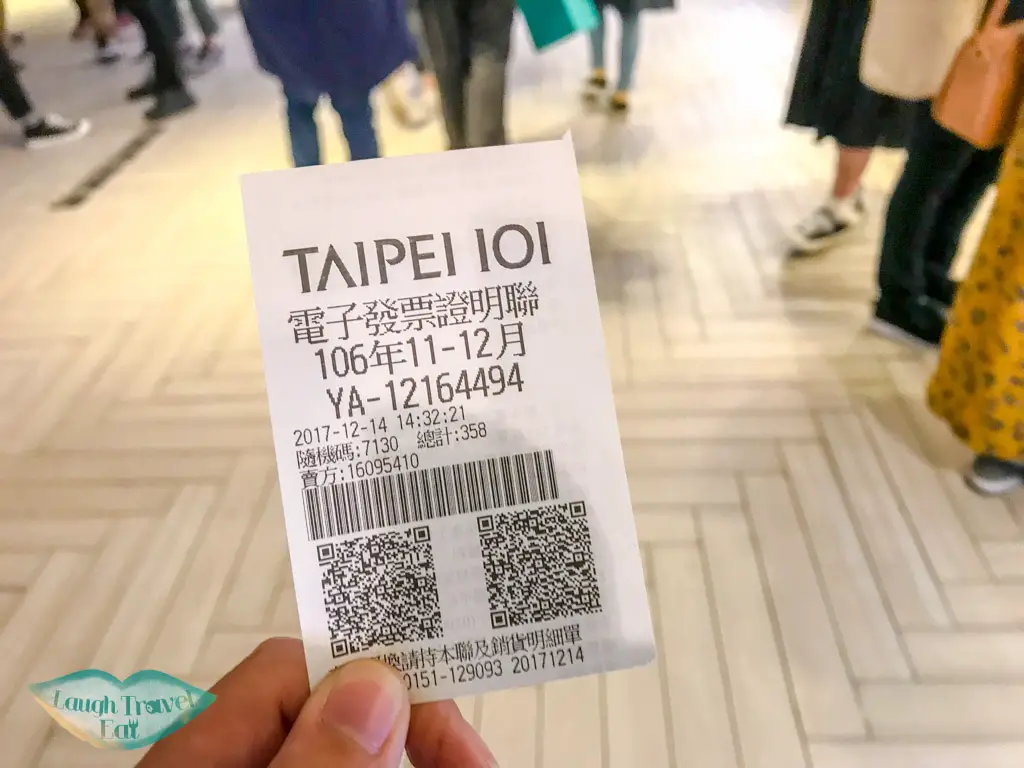 A nice tidbit from Tuni at Metroplife: if there is a QR code on your receipt, which there often is, you've entered a lottery. While most of the time you don't win anything, but it's still fun to check!
Use your Easycard to rent bikes (mobile number needed)
Taipei also has their own share bike system, much like the ones in London and Hong Kong. And you only need your Easy Card and a mobile number at one of the official docking station to activate it, which I was unable to do since my card didn't allow calls. But be careful where you park because if the system finds it undesirable, you will be banned from using it.
Cute dogs everywhere
While Hong Kongese loves their doggies, too, they seem to roam more freely in Taipei. I encountered no less than one dog per street when I was out in night markets, and seemingly every other store owners have their own doggie manning the shop with them. Okay, that might have been a slight exaggeration, but if you are afraid or love dogs – it's a good one to note!
Don't eat those sweet potato balls
Okay, what are these sweet potato balls? It was one of the snacks you find in night markets, and I was excited to try it. But if you are expecting the starchy, crumbly sweet potato taste, then you are sorely mistaken. They tasted chemical-like, with a weird chewiness that was more moochi like but even more so. All in all, it's a trap!