FengJia Night Market is Taiwan's largest night market. Situated in Taichung where you have a million places to explore and mountains that you can hike up, you need somewhere to refuel and what's better than a Night Market? With the variety of street food there will probably take you a few days to eat through. But we only have one stomach: what are the food you must try at FengJia Night Market?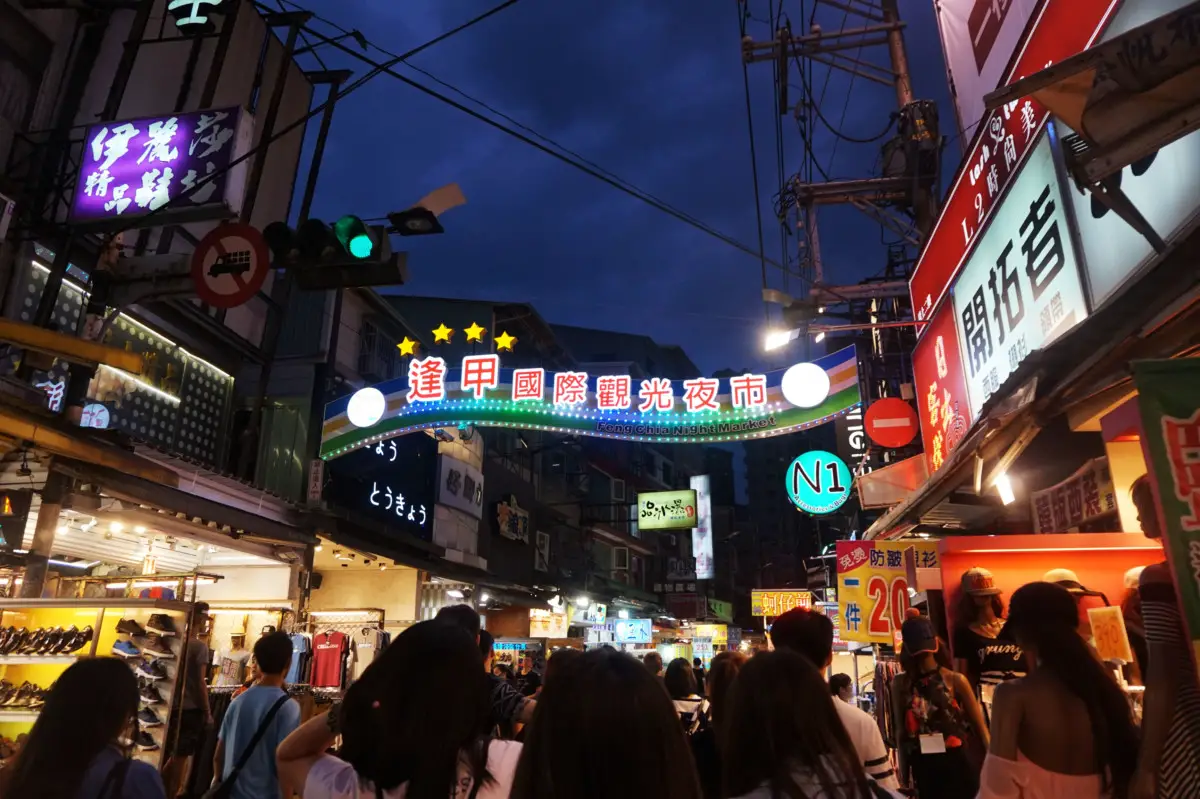 General Recommendation:
Go as a group so you can share food and thus sample a greater variety
DO NOT drive there, FengJia Night Market is huge, and the probability is that you will get tired and your car will be park on the other side of the market. It's easy to get a taxi to and from FengJia Night Market and it's quite cheap
Avoid food vendors that are empty: there's probably a reason why
Devil's Chicken Chop
If you eat one thing from FengJia Night Market, let it be this one. Most deep fried chicken chop tends to be chewy, thin and dry: but not this one. As soon as you take a bite, you will get to the thick, juicy and tender chicken meat, and its also great value for money.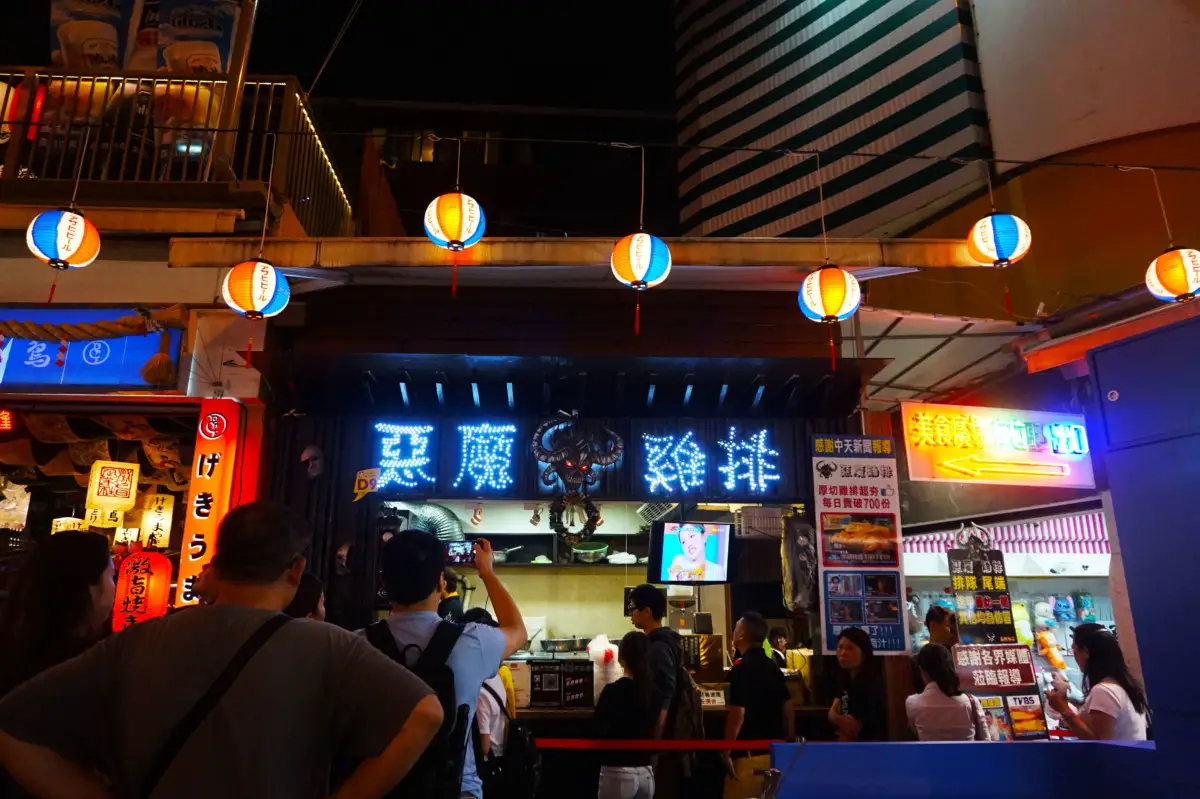 The chicken chop costs 65 TWD, which is slightly more expensive compared to the other street food, but the portion is bigger than my face!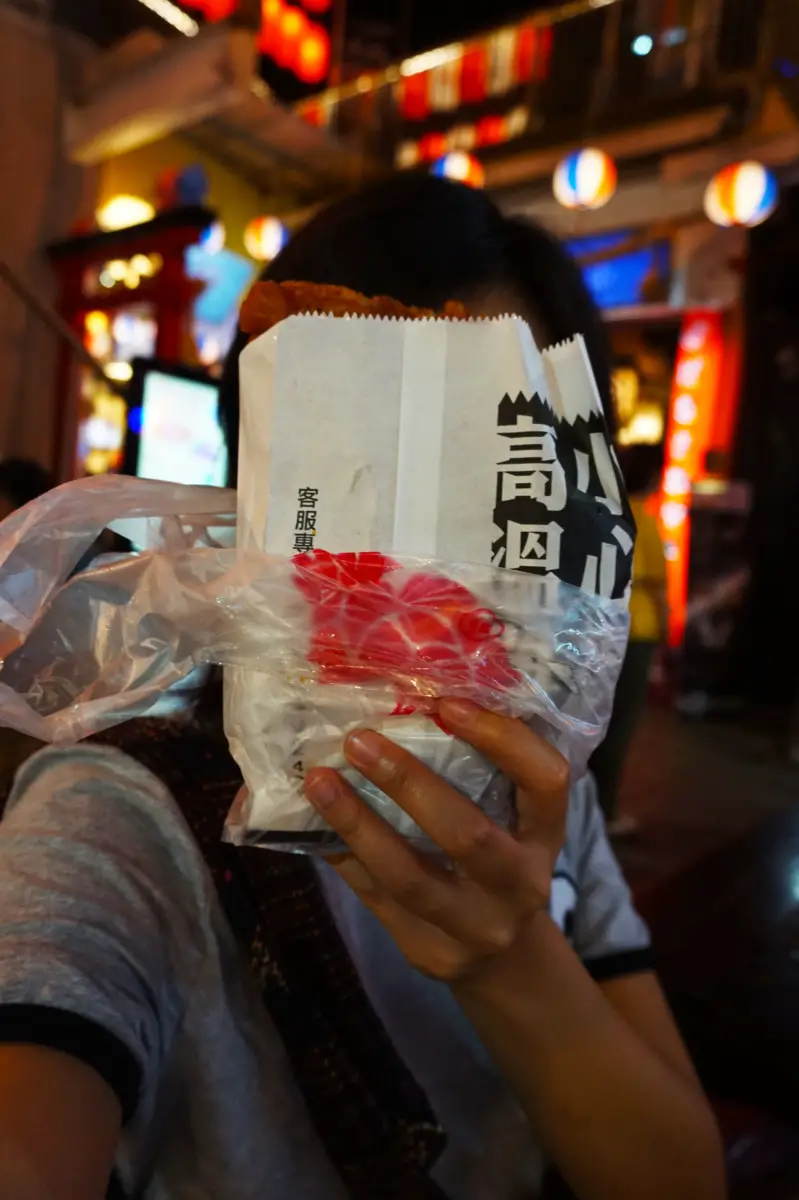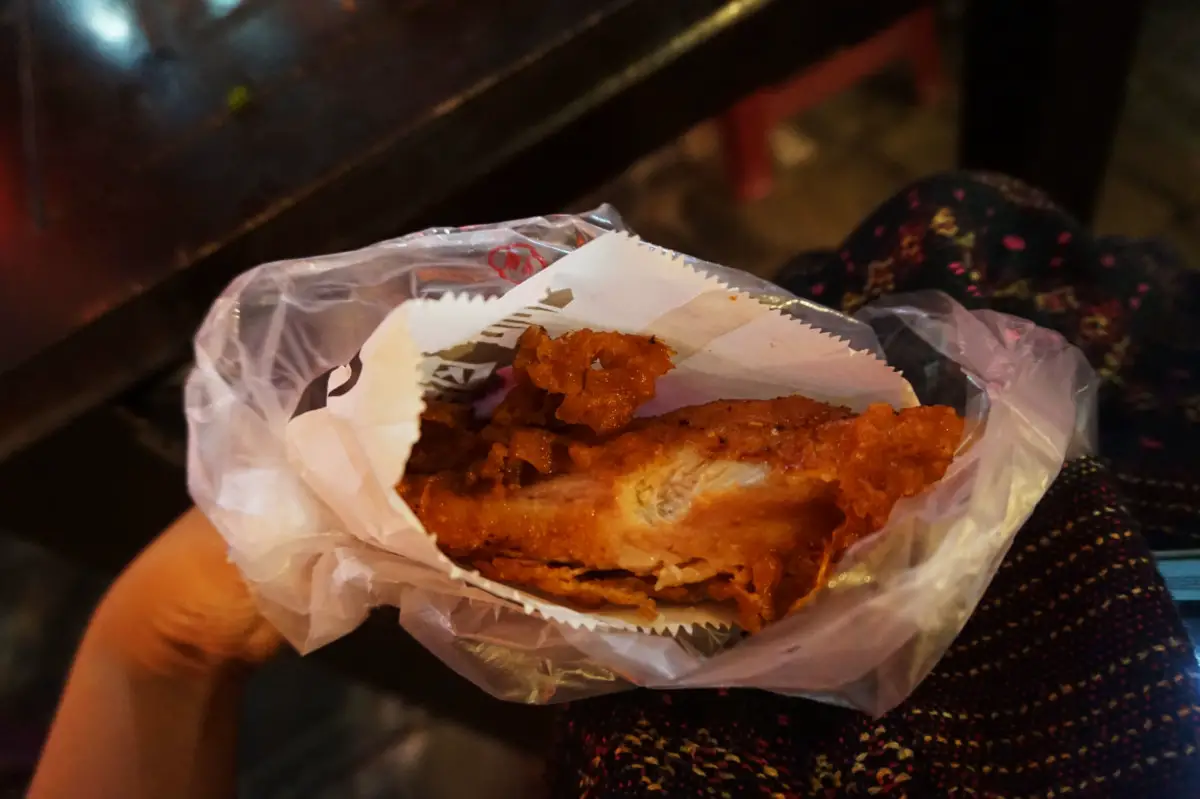 Egg roll
I struggled to translate this food, but it's basically flour and egg and it's DELICIOUS. You have to pick up a number and wait for it to be called before ordering.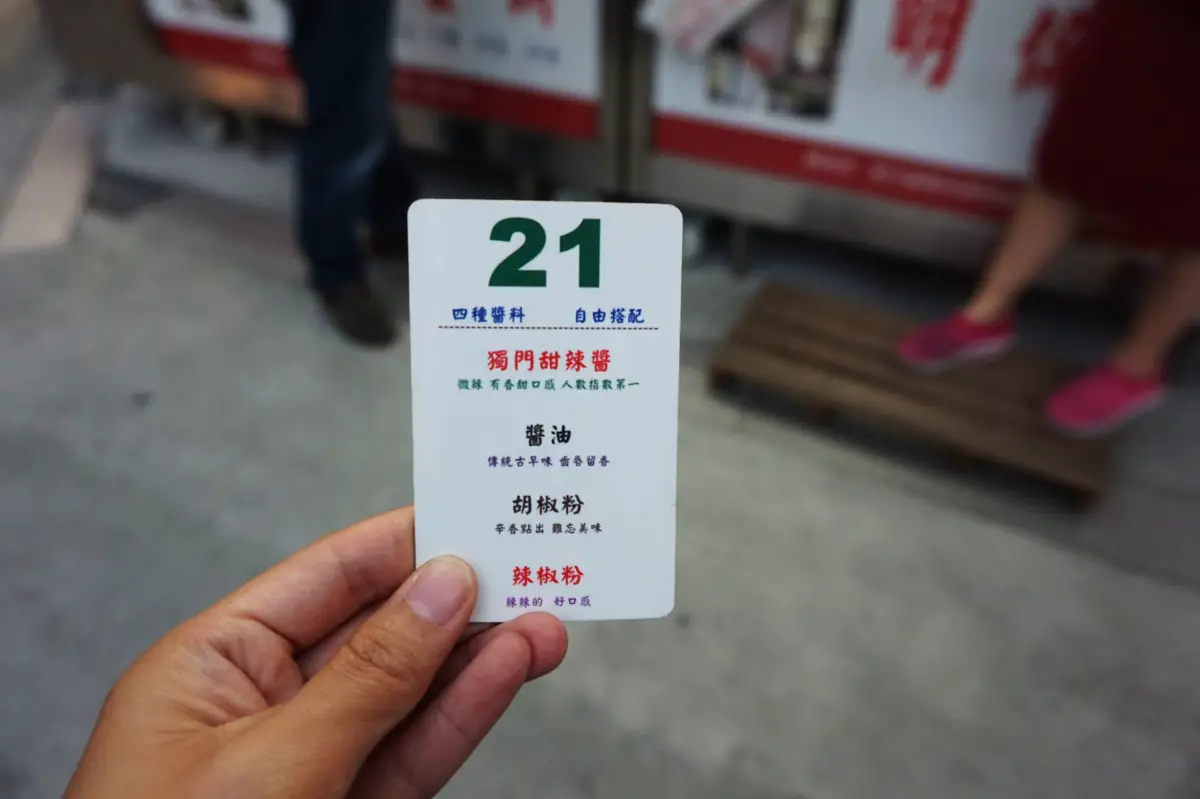 On the card it shows the flavour you can choose (which are unfortunately all in Chinese). From top to bottom the flavours are: sweet and spicy sauce, soya sauce, pepper and chili powder. It is also very cheap: I forgot the exact amount unfortunately but it is between 20 to 40NTB.
They are also happy to cut them into pieces if you are sharing!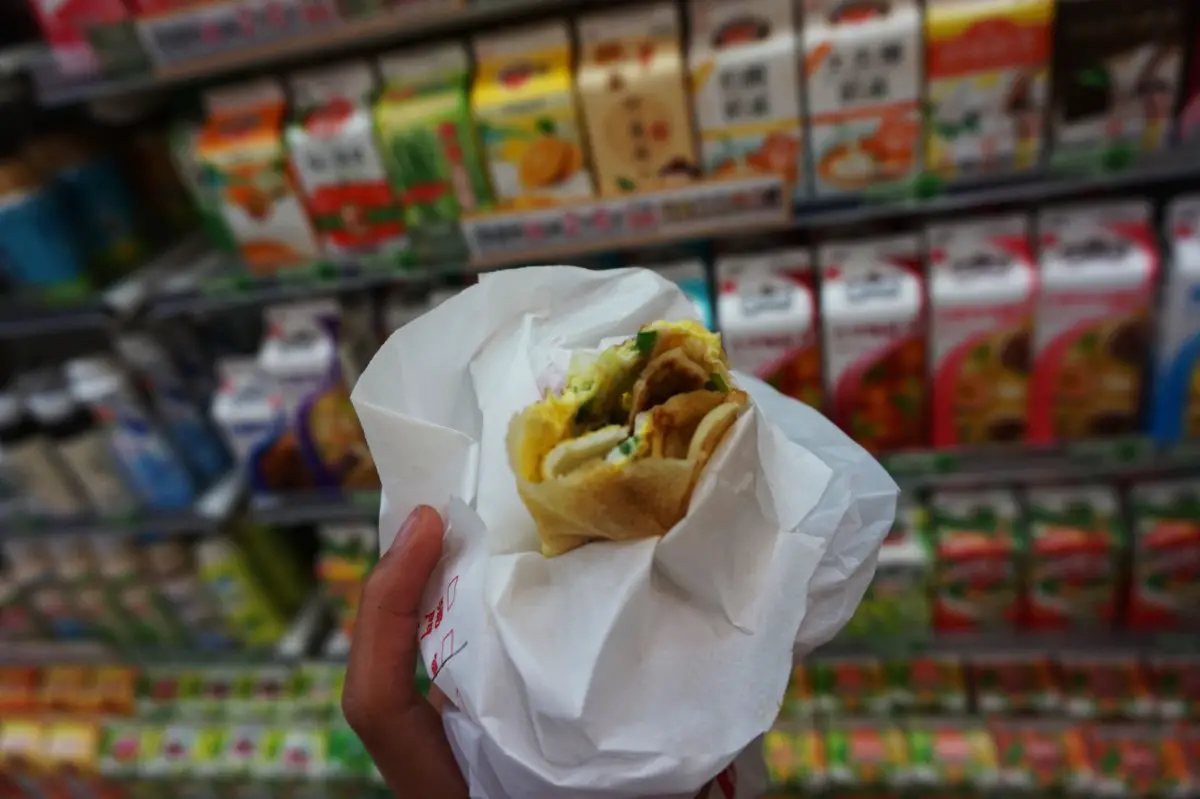 3. Bubble Tea/ Boba
Taiwan is famous for their bubble tea (or boba for my California friends!), so it's another must for quenching your thirst as you explore the night market.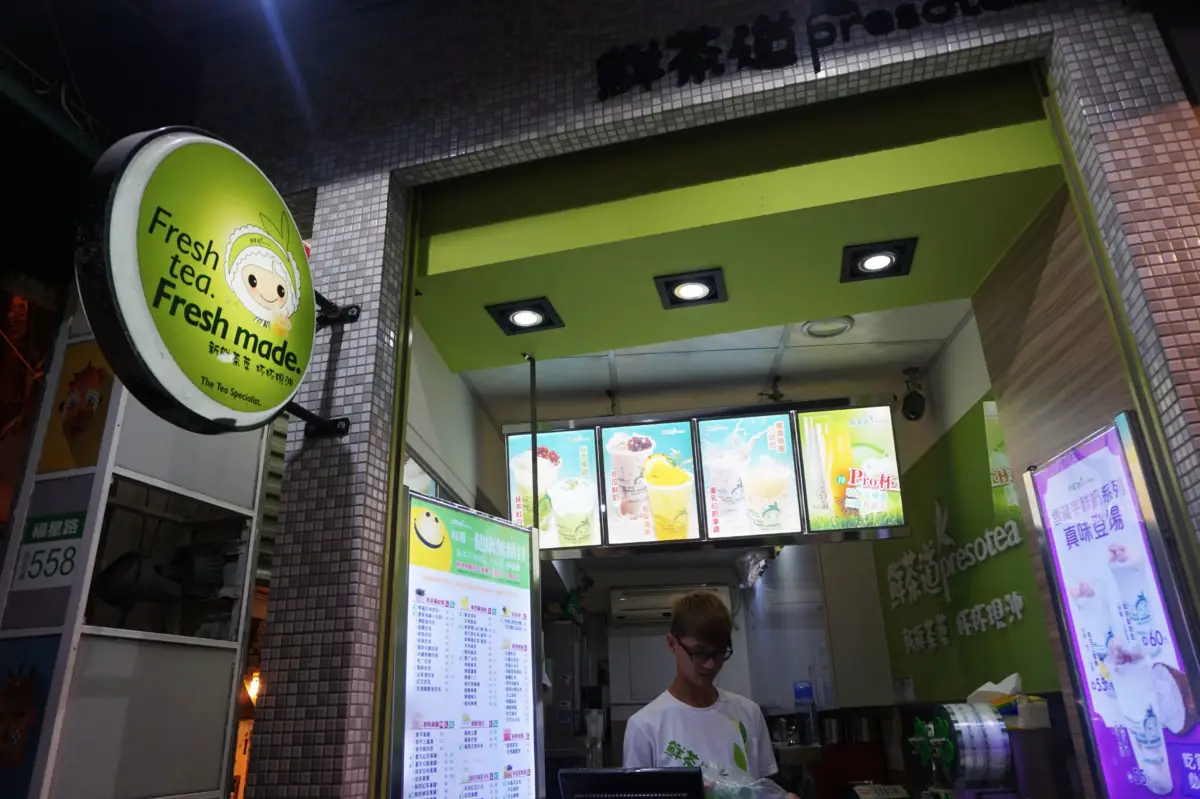 Generally, I like to go for chain store because it's a guarantee buy as the quality of chain store bubble tea is high across Taiwan. There are also a lot of fruit juice stalls so if you are not into bubble tea, that's another option for you! Typically they are around 50-70 NTB depending on the tea and how much 'toppings' you want in your drinks.
Pepper Biscuits
By biscuits, I am referring more to the American biscuits than the UK definition. This particular shop has won multiple awards and has been recommended on T.V., so it's worth a try.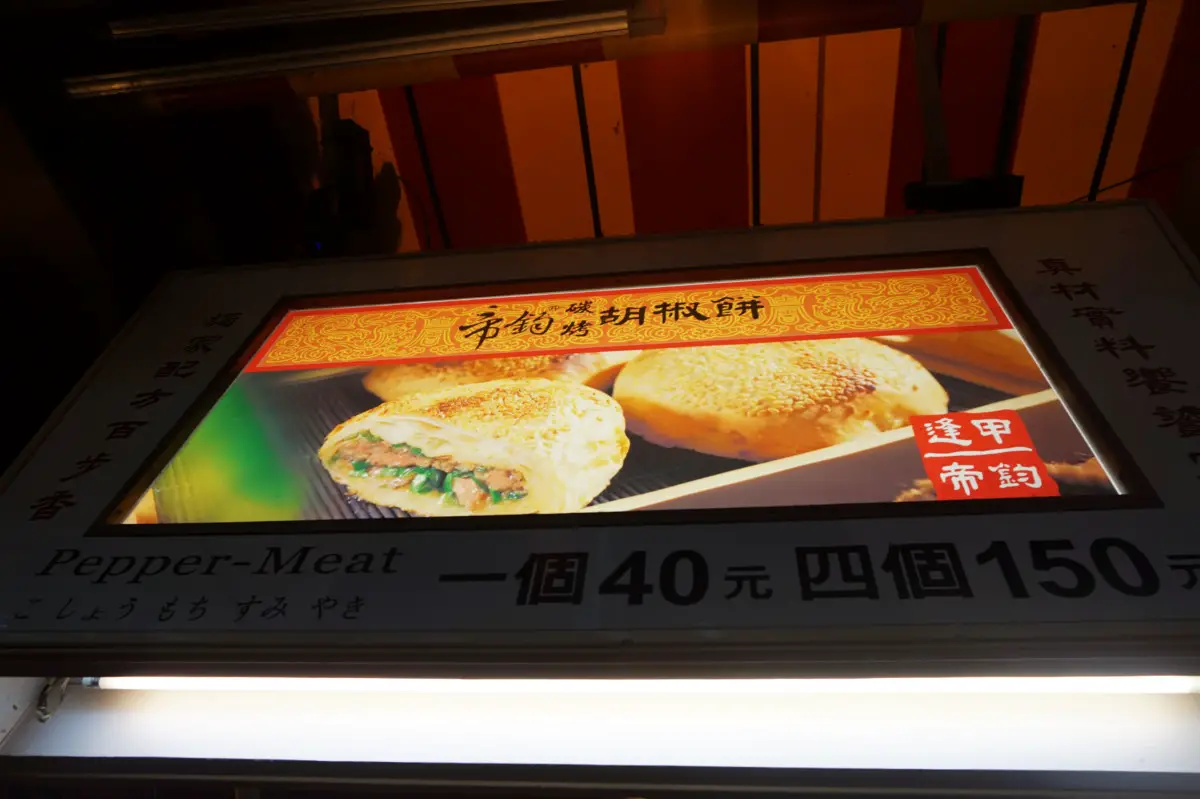 They have a wooden oven in which they cook the biscuits and you probably need to wait for some time if you just miss the last oven batch. They cost 40NTB each and 150 if you buy 4.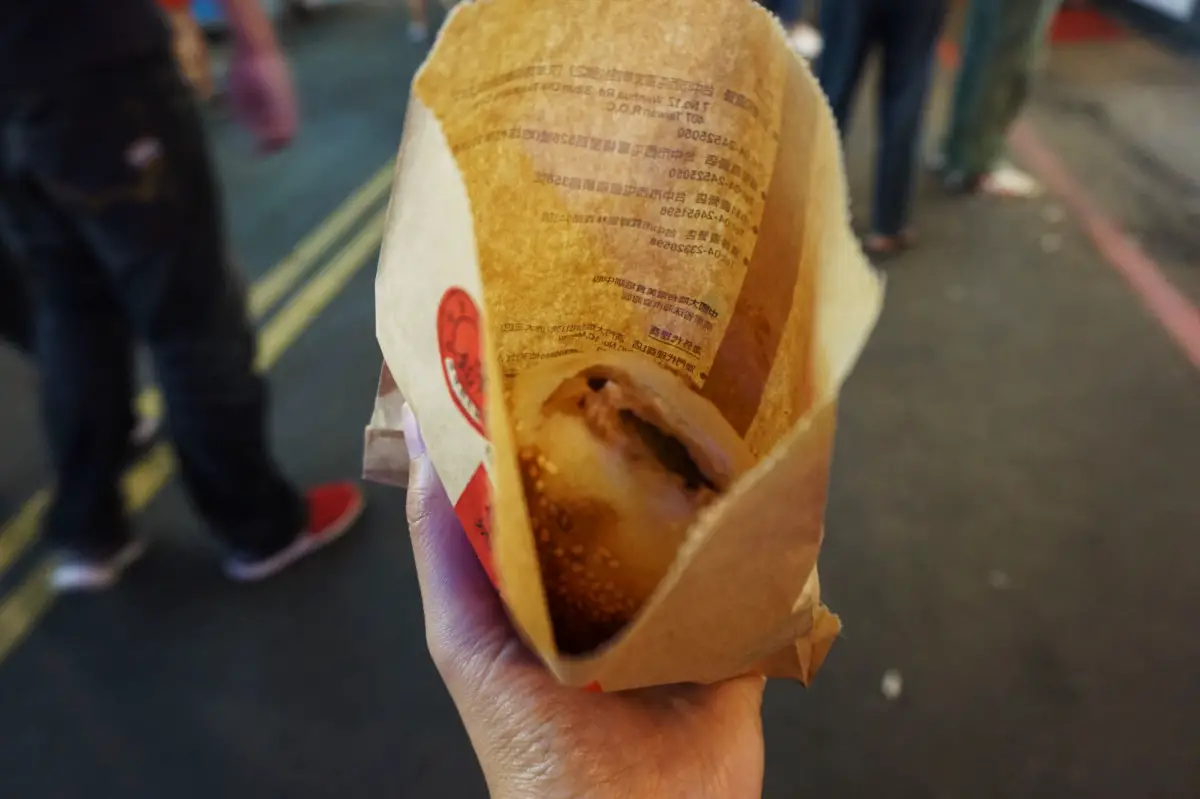 Roast Duck bun
For those who wants to stay healthy and keep away from the fried food and sweet drinks, roast duck bun is a good option. The bun is steamed and comes with plenty of vegetables.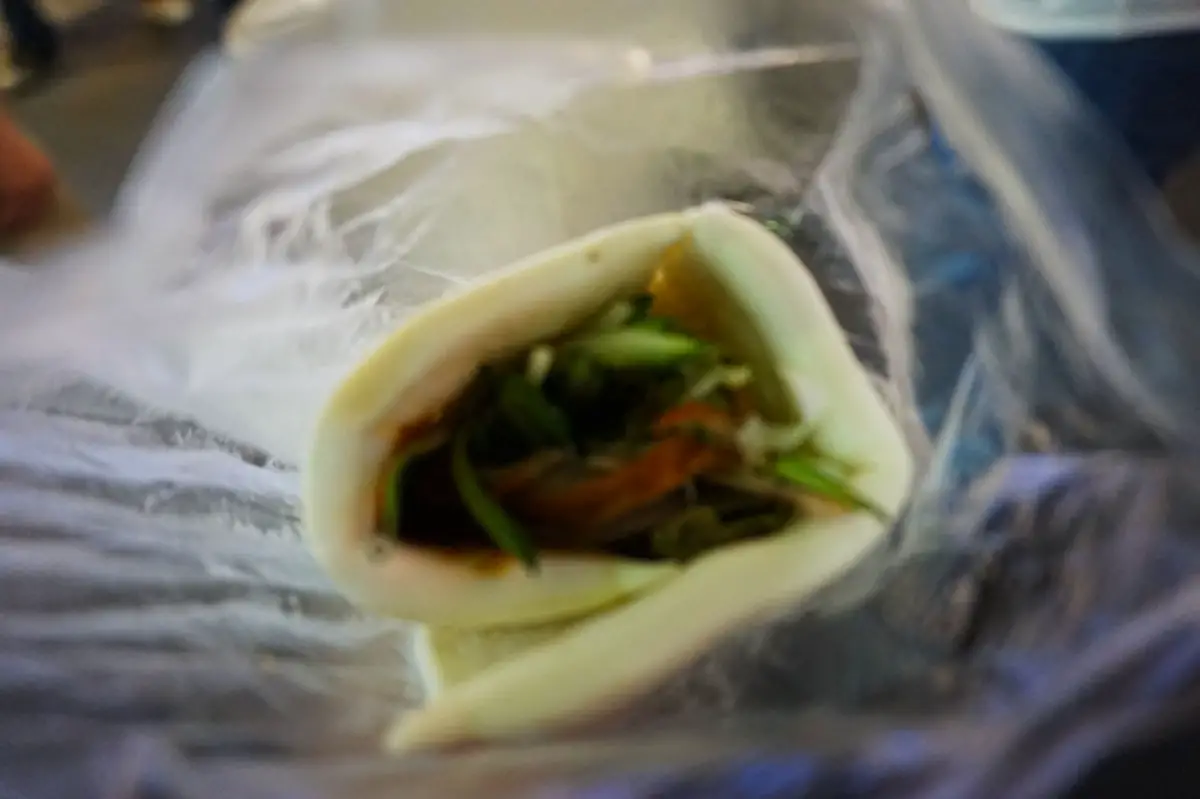 It's usually 45NTB for one!
This guide only serves as a guide to what to eat, as I have not explored the entire market and try out every stalls (due to limiting stamina, stomach space and money!). So if you see something you like, go ahead and try it!