Last updated on November 30th, 2018 at 01:41 pm
The legend of Charles Bridge and the mystery of Astronomical clock
Two of the most famous sights in Prague are the Charles Bridge and Astronomical Clock. In fact, it's so famous that even though I loved them, I don't think is fair to include it in my top 5 favourites in Prague. However, many who visited them have little or no idea about the legend or history behind it. So here's where I come in:
Charles Bridge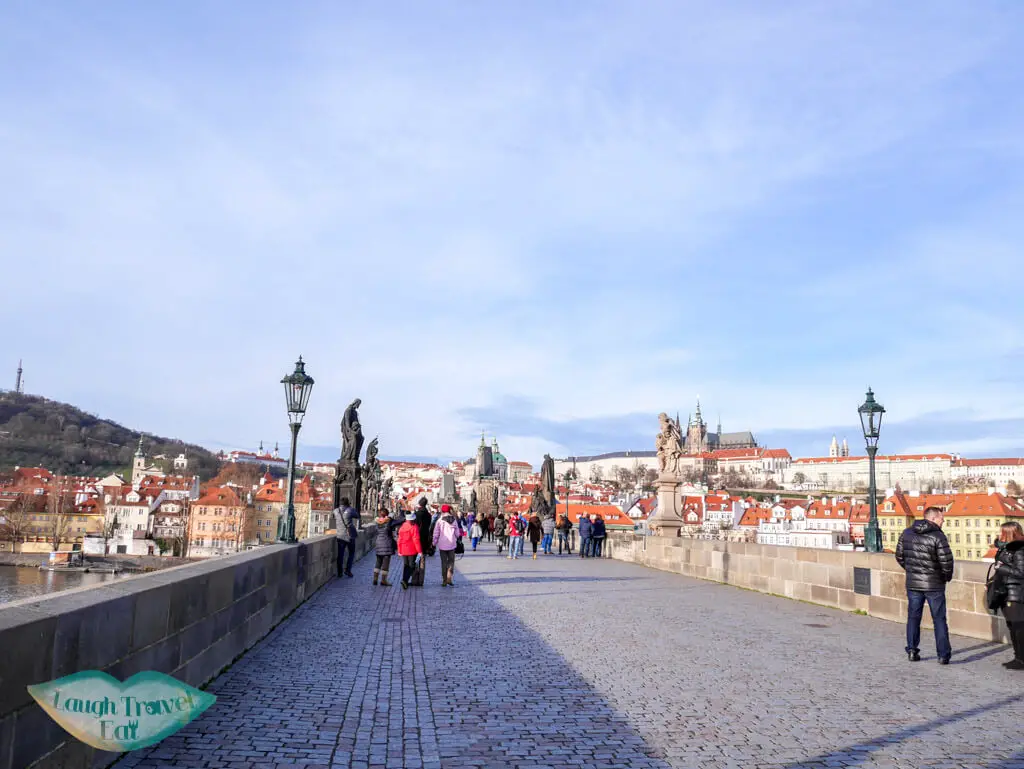 Sprawling 612 meters across the river Vtlava and reaching almost 10 meters wide, this medieval cobbled stone bridge was commissioned in the 14th century. It was rumored that the King had the builder mix in eggs, cottage cheese, milk and wine into the mortar to increase the durability of the bridge. Built in a unique mix of Gothic and Baroque style, this iconic bridge instantly transports you back to the medieval times.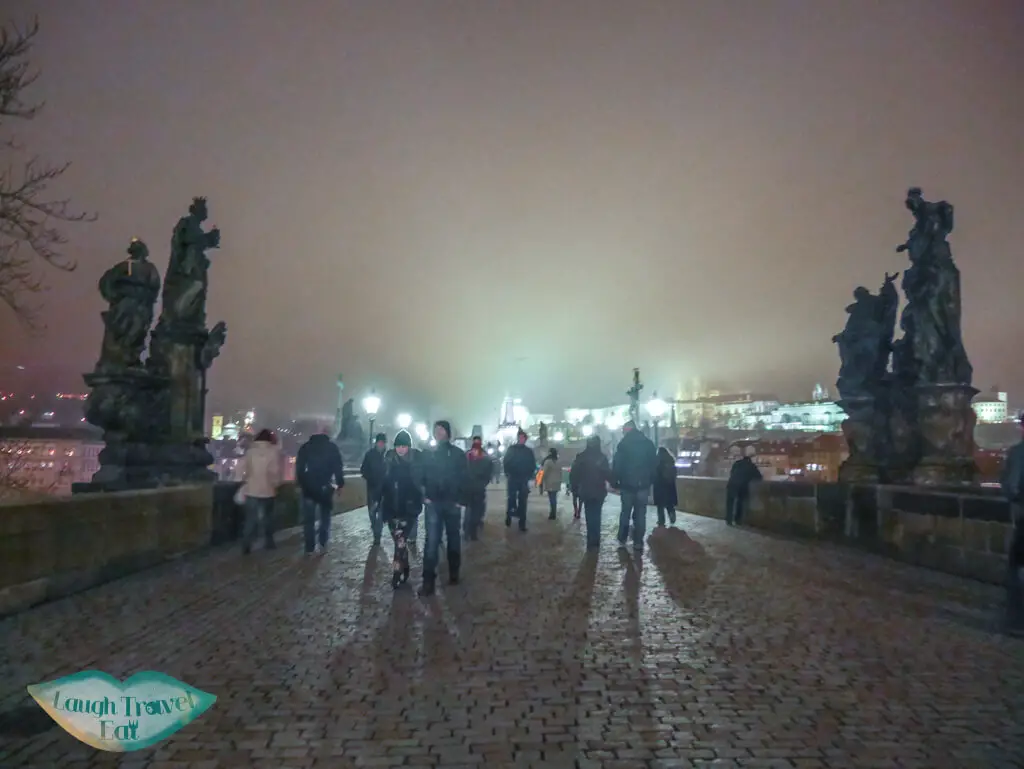 Lined with ominous, statues of saints from 17th to 18th century now weathered grey (which by the way, are only copies, the originals are kept in Lapidarium and Vysehrad), legend has it that they come alive at night and roam around the city in the cover of darkness.
John of Nepomuk, a priest under King Wenceslas IV was thrown in the river, and drowns when he refused to reveal the confession of the Queen. Touch the small golden cross of the plaque commemorating where he was thrown off is said to grant you a wish within a year and one day (photo below), but do not confuse it with the two plaques under his statue (the latter is further west, photo above). Touching the falling priest on the plaque right of the statue (not the woman!) is said to bring good luck and ensure your return to Prague.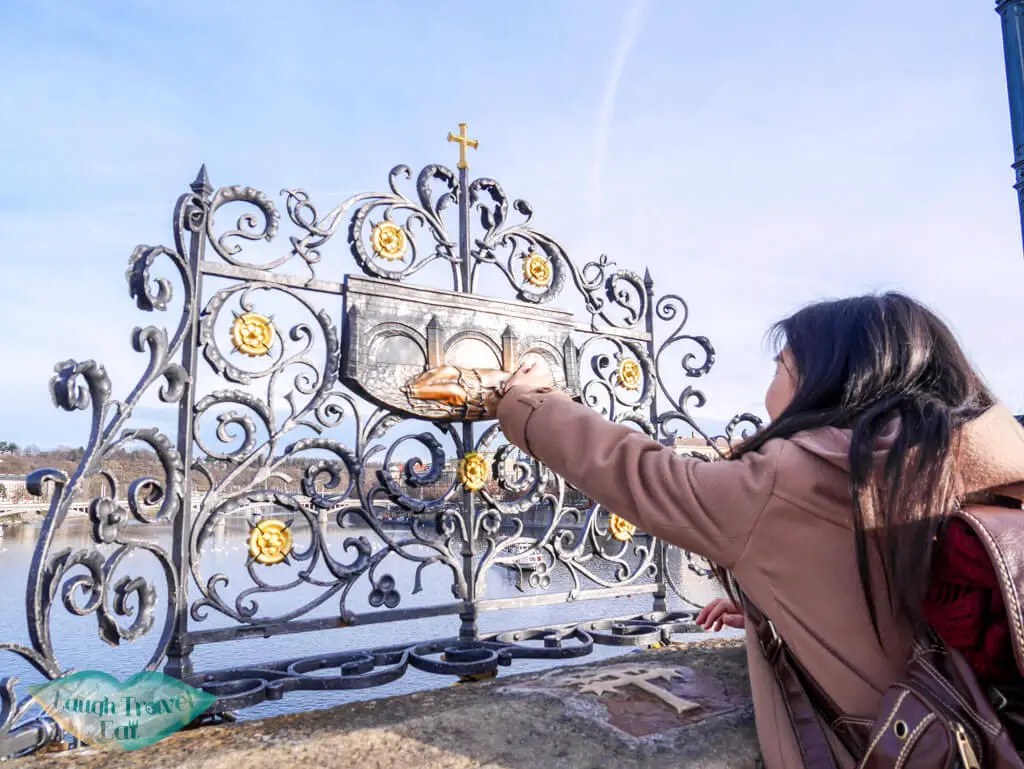 The bridge is now pedestrianized, and many stalls selling paintings or souvenirs lining the length of the bridge. Come here during the day and the night as the view vastly differs! Note that the lamps are turned on manually by a lovely gentleman at dawn. 
Astronomical clock and Old Town Square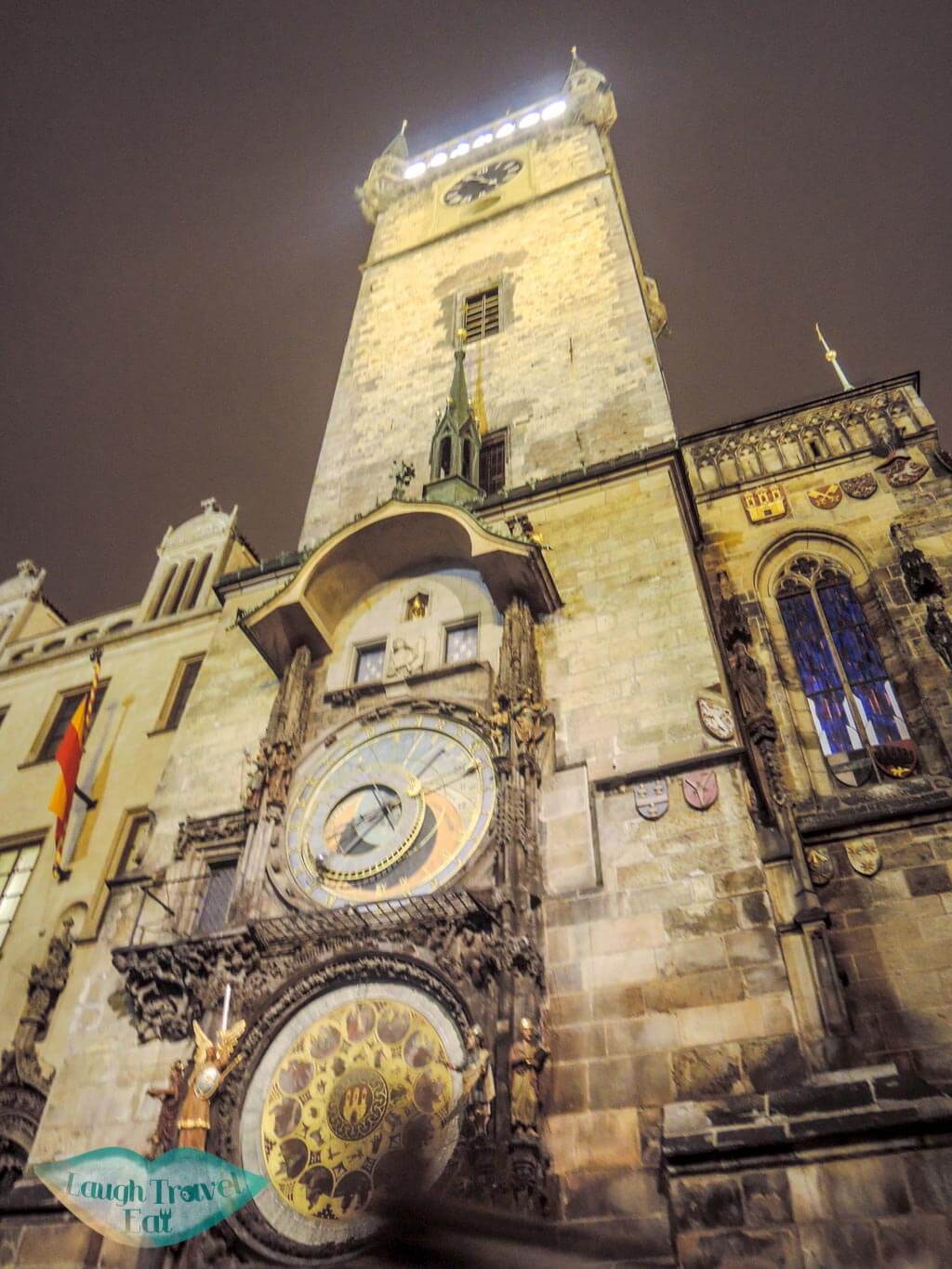 Called Orloj in Czech, this medieval astronomical clock will have you craning your neck in awe at its beauty and make your head spin trying but failing to understand it.
Made by Mikula of Kadan based on calculations of astronomer Jan Sindel around 1410, the clock was reconstructed in 1490 by Jan Hanus and improved by Jan Taborsky in 1552.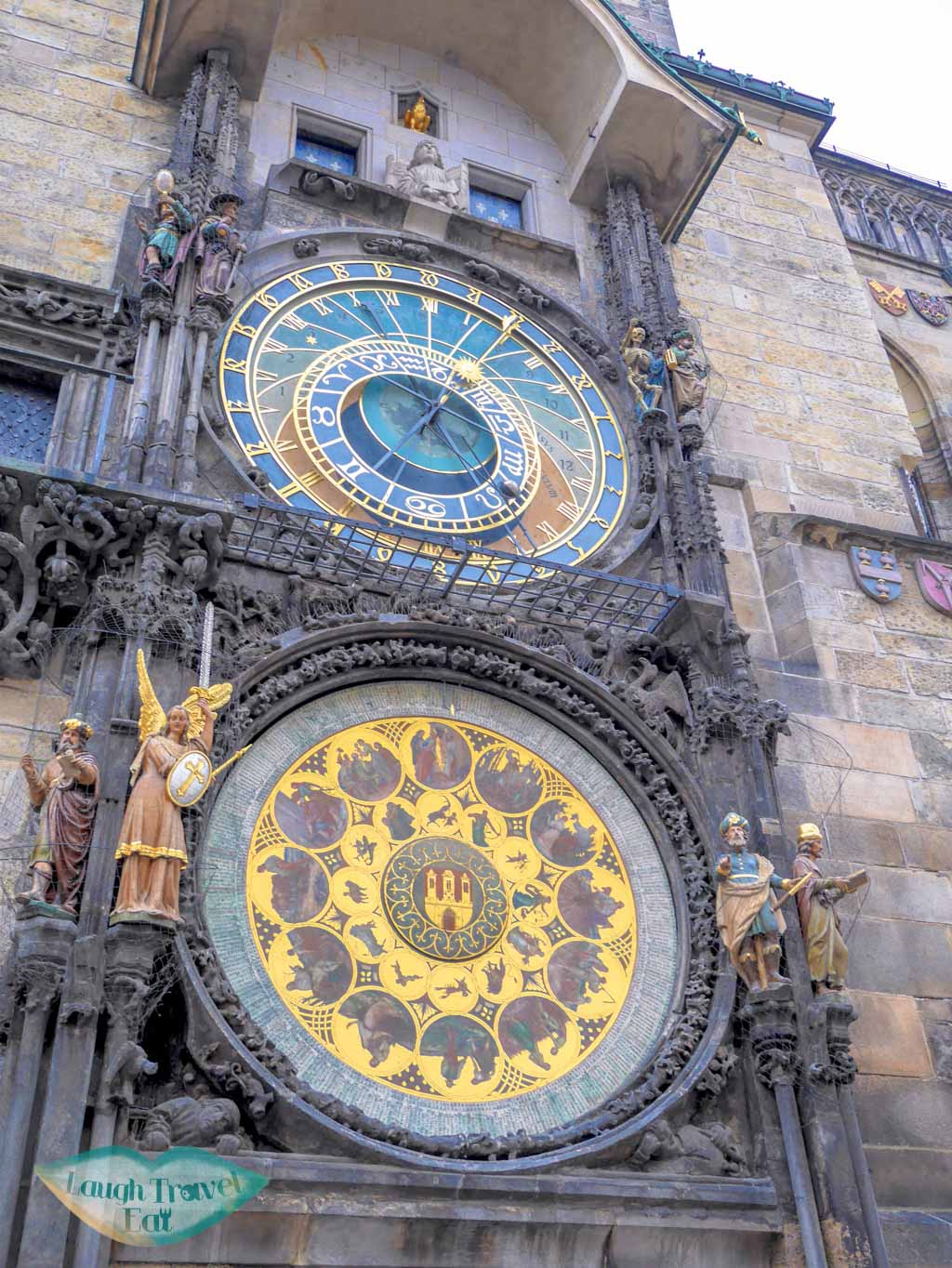 Framed by intricate stone work, the clock consists of a puppet show, the astronomical dial with a small zodiac clock inside a 24 hour clock displays in both Roman and Arabic numbers with a calendar at the bottom. Every hour the windows either side of the statue open and a procession, led by death and followed by 12 Apostles will bless the crowd gather below. The statue (from left to right facing the clock) framing the astronomical dial are Vanity, Greed, Death and Lust.
You can climb up the tower for a small fee.
Address: Staroměstské náměstí 1,110 00 Praha 1
Nearest station: Staroměstské náměstí (bus)
Opening hours: Mon 11:00 – 22:00,   Tue – Sun 9:00 – 22:00
Adult: 110 Kc
www.staromestskaradnicepraha.cz/