Having acquired a taste for street food in
Berlin
, I found it hard to pass up on any street food festivals. With a huge amount advertisement, the Urban Food Fest in Shoreditch had been one such place that I had been planning to visit and I finally got a chance after term ends.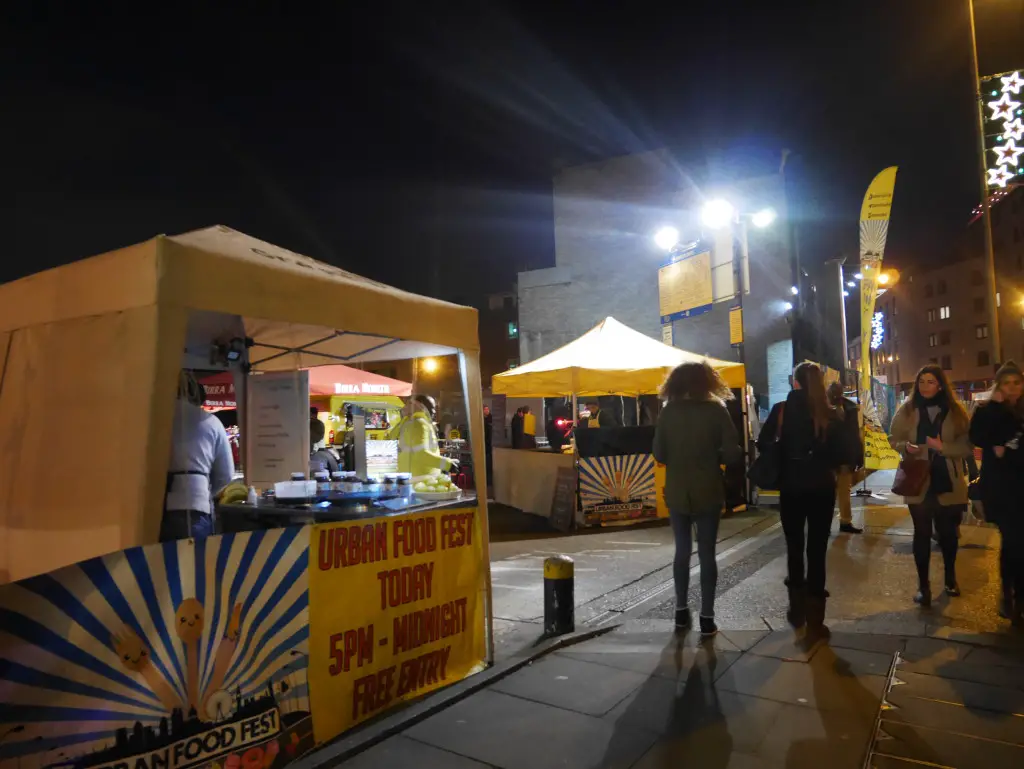 Spread out over a car park, the first things you will notice are the flying yellow flags either side of the entrance. The next thing will probably be the red-bus-turned-street-food-van, with seating on the upper deck. A changing cast of stalls will serve you anything from Greek souvlaki (meat skewer) to good old burger. There's a cocktail bar on standby ready to quench your thirst, as well as street performances by guest musicians.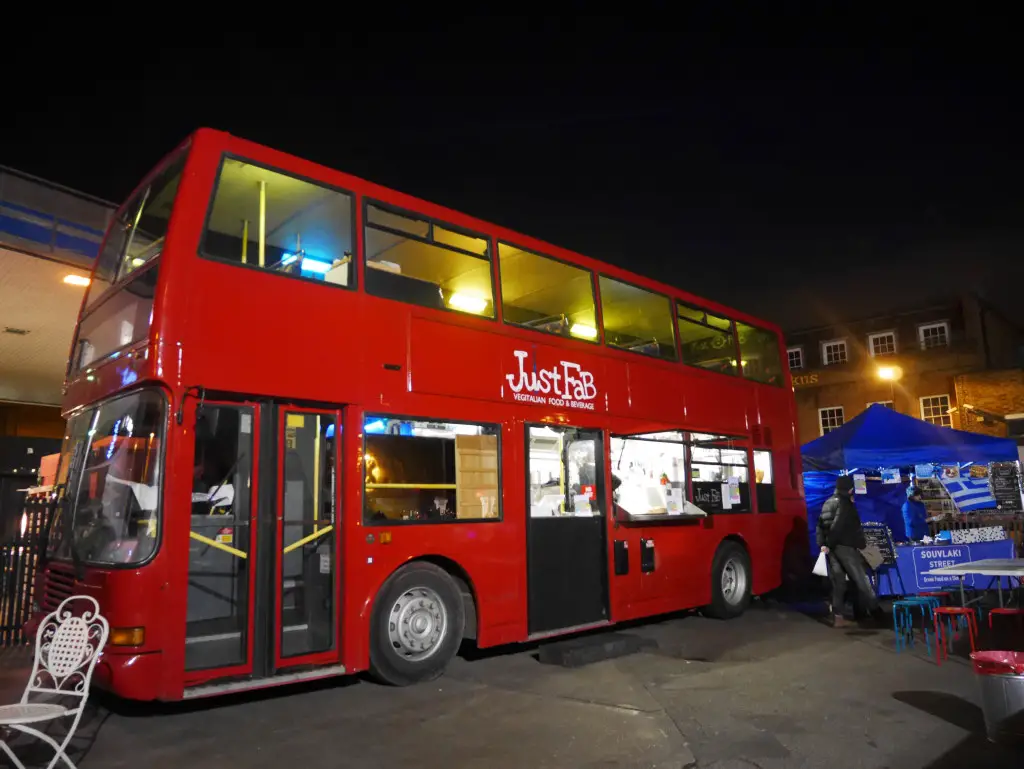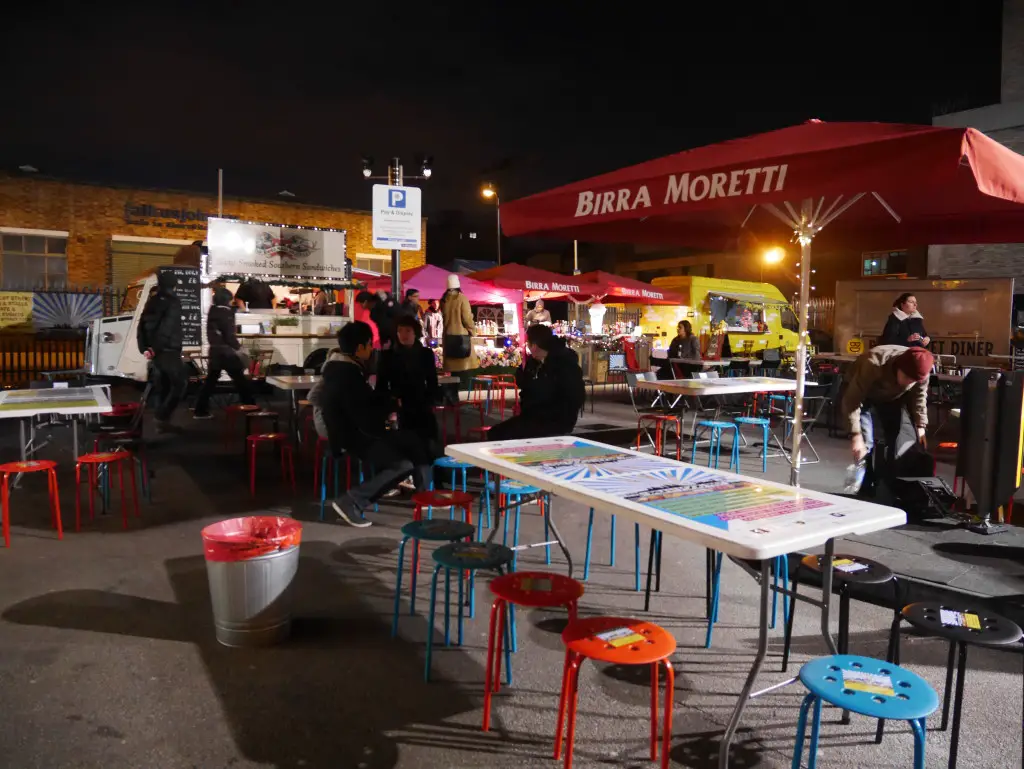 Despite being smaller than I thought, there's really more than enough choices for you to battle over in your head. Prices run around £7 to £8, which, though being the new 'standard' for street food is not exactly cheap. After getting a good look at all the stalls, I opted for an authentic Venezuelan arepas (a type of corn bread) filled with pulled beef, black beans source and feta cheese. It was very tasty and filling and cost £7, which is relatively reasonable.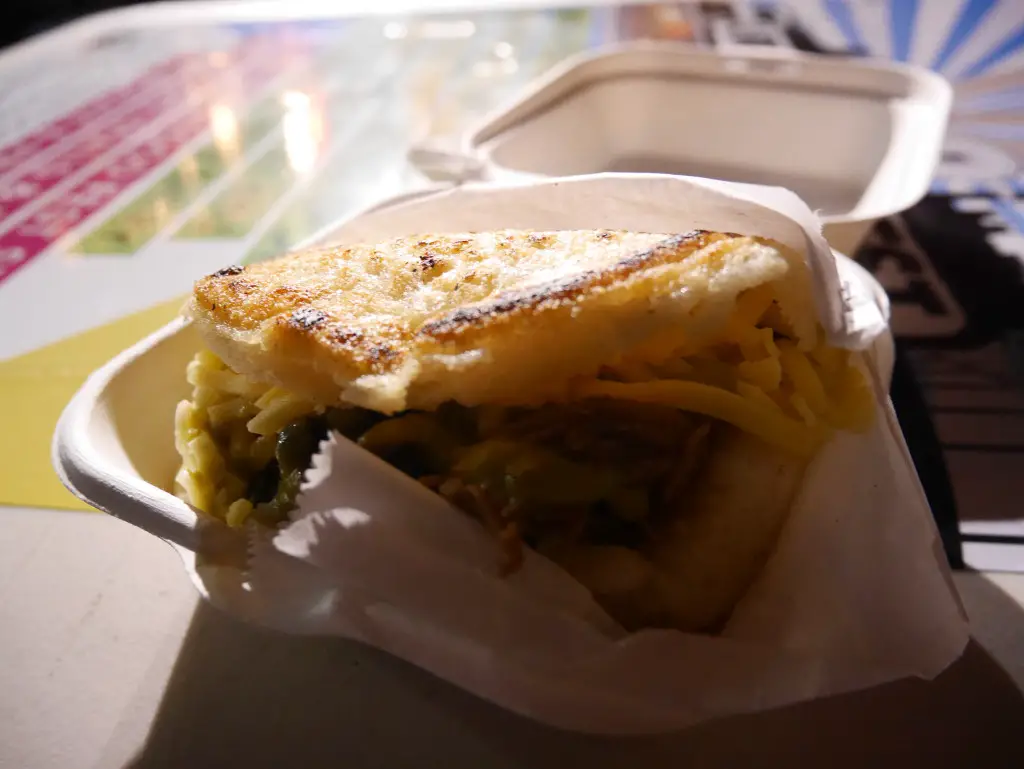 Overall, the verdict is that I have no objection to the place, however unless you want to have cocktail and drinks alongside the street food, it is not more special than any other street food stalls you find at popular markets e.g. Portobello and not worth making a special trip for.
Address: Euro Car Parks, 163 – 175 Shoreditch High Street, EC21 3LQ
Nearest station: Shoreditch high street (overground)
Opening hours: Saturday 17:00 – 24:00
https://www.urbanfoodfest.com/