Vintage Shopping in Prauge
s an avid shopper, I can never resist looking up second hand or vintage stores whenever I visit a new place. Nothing reminds you of a city more than a unique piece of clothing or accessory that you bought whilst on holiday. Prague was no exception; in fact, the two delightful stores that I found are both exceptionally wonderful and affordable.
Besides, who can resist some unique garments and items? Here are some great vintage shops:
Second hand shops in Praha:
Fashion Museum and Vintage shop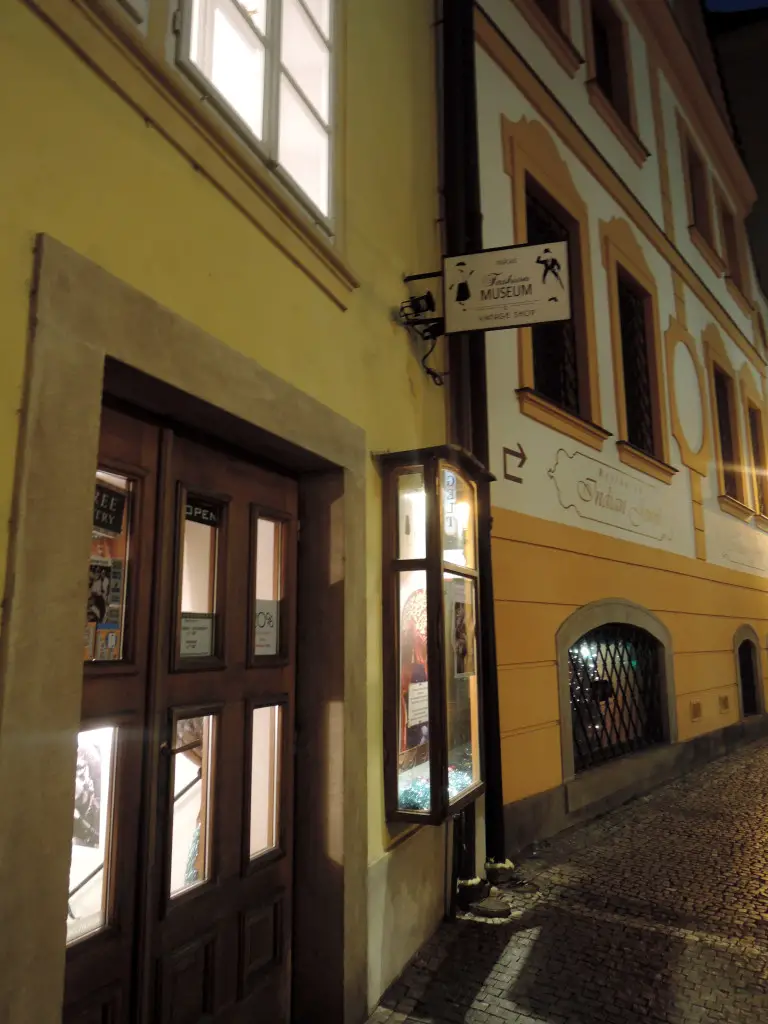 Situated on a quiet street parallel to the main route west of Old Town Square, this small shop is identified by a retro sign dangling on top of the door.
It is free to enter the shop and view the exhibit; however, a fee will be charged if you want to take photos (hence I don't have any). The shop assistants are extremely friendy, and greeted me on entering to explain the museum and shop. The left half dedicated to educating customers on the history of fashion from the 20s to 80s, a changing exhibit is set up in front of it with mannequins sporting different outfits.


Despite its small collection, the mint condition and detailed tags on each item show that great care has gone into each garment they put on sale. I managed to find a fabulous 50s style hat made in the 80s, and purchased it for 760 koruna (which is about 23 quid, and still cheaper than the fedora in Topshop…). Despite her initial reservation on the hat, we had both grown to love it (seen in photos of my previous post :P)
Address: Štupartská 3, 110 00 Praha 1
Opening times: Tue – Sat 11:00 – 18:00, Sun 12:00 – 18:00
www.praguefashionmuseum.com/
Bohemian Retro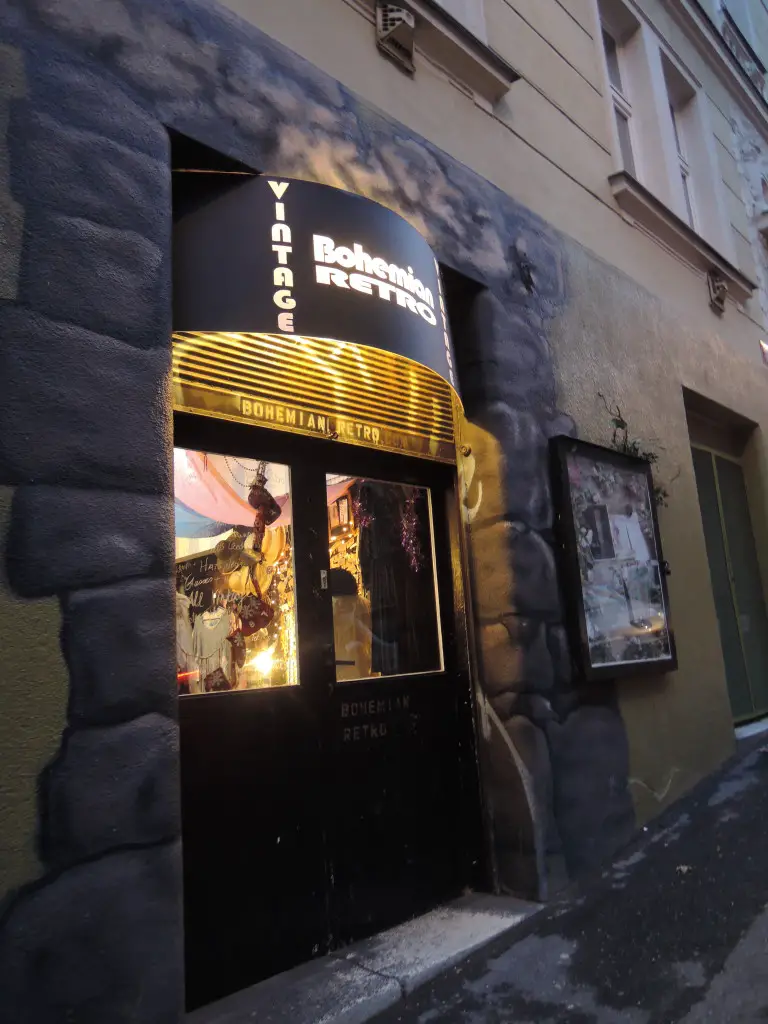 A little further to reach, this famous shop nestled in district 3 of Prague and is owned by a British lady. With a wide collection of hats, necklaces, shirts, bags, this shop is a treasure trove waiting to be explored. The owner and assistant are acquainted with all the items on sale, and are extremely friendly and helpful. The average price for an item is 400 koruna, so you won't be worried about breaking your bank!
Address: Chvalova 8, 130 00
Nearest station: Lipanská (tram)
Opening hours: Tue – Fri 11:00-19:00
bohemianretro.com/