A wise post once told me that you should only waste your weight on good food, and I can't agree more. Seeing all the awesome viewpoints and other top attractions can be exhausting can be exhausting. But nothing makes or breaks a trip more than whether you find good food or not. Whilst Prague may not be the gastronomic capital, there's still plenty tasty treats around:
What to eat in Prague
Trdelnik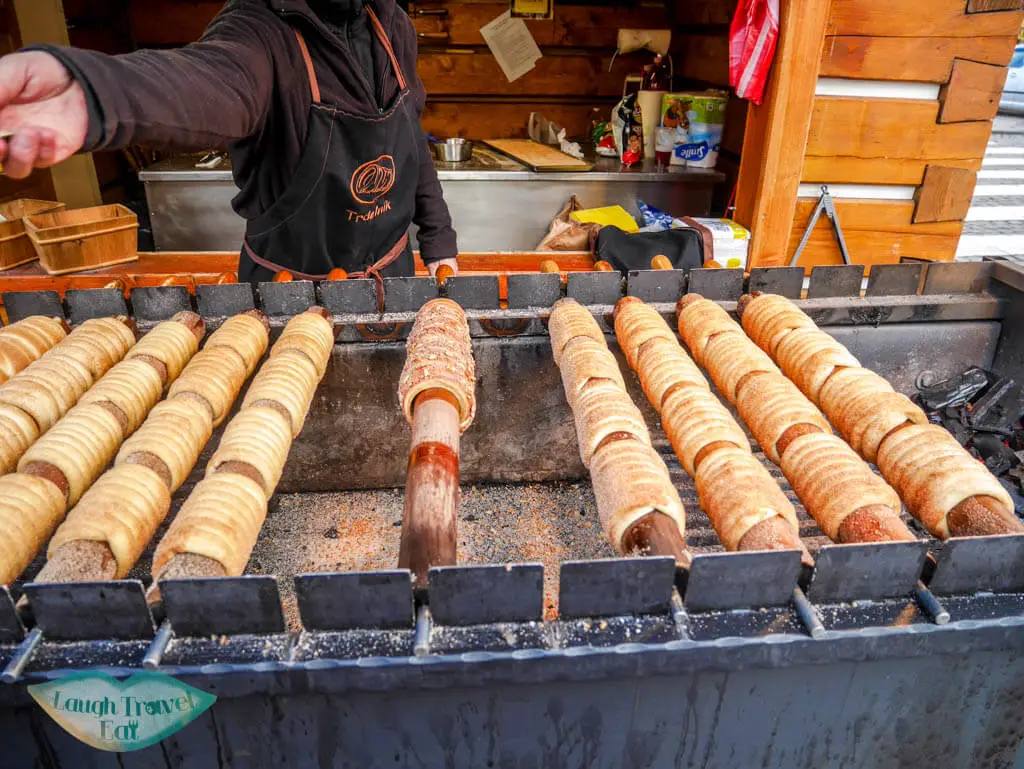 Traditionally a Transylvania snack, this tasty spiced roll is a favourite snack in the city. Roasted on a spit before being dredged through cinnamon and nuts, these tasty treats will keep your energy up as you roam through the City. They are typically 60 koruna.
Svarak (Hot wine)
Heading to Prague in December I was underprepared for the chilliness. But I didn't stay frozen for too long, for I was saved by the Svarak, the traditional mulled wine in Czech. A cup usually costs about 50 koruna for 200ml, which occasionally can be cheaper than Hot Chocolate.
Beer
Famous for its beer, you can pretty much get it in every restaurant. However, Strahov Monastery has their own Brewery with the special brown ale called Norbert and a lighter lager. I would have tried some – but the weather was far too cold, and their restaurant looked a bit pricey.
Traditional Czech meal
While there aren't many varieties, there are two main dishes that I definitely recommend trying:
Beef goulash
It is one of the famous traditional dishes, which can be served as a soup or with potato pancake (which are absolutely divine) or dumplings (which are not what you expected).
Traditional meat mix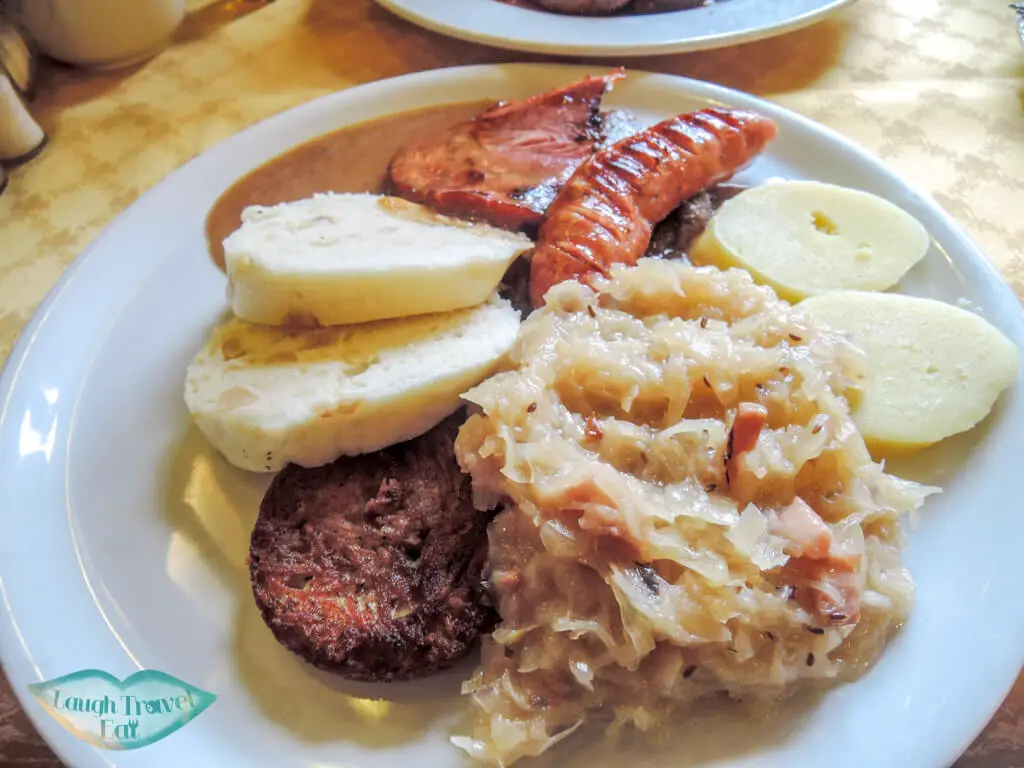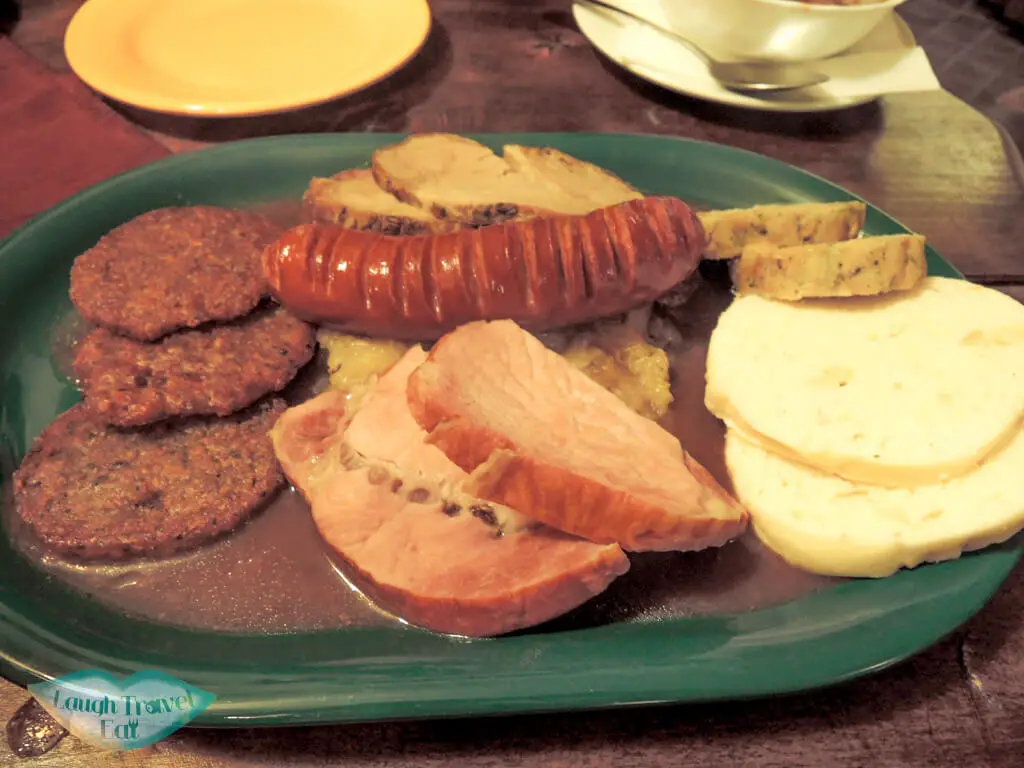 Served with potato pancakes, dumplings with sausage, gammon and pork steak accompanied by onion, it is a very local dish that I absolutely loved.
Prague Restaurants
Of the few restaurants that I ate in, here are two that I would recommend, both only costs about 250 korunas for lunch:
Hotel U Krize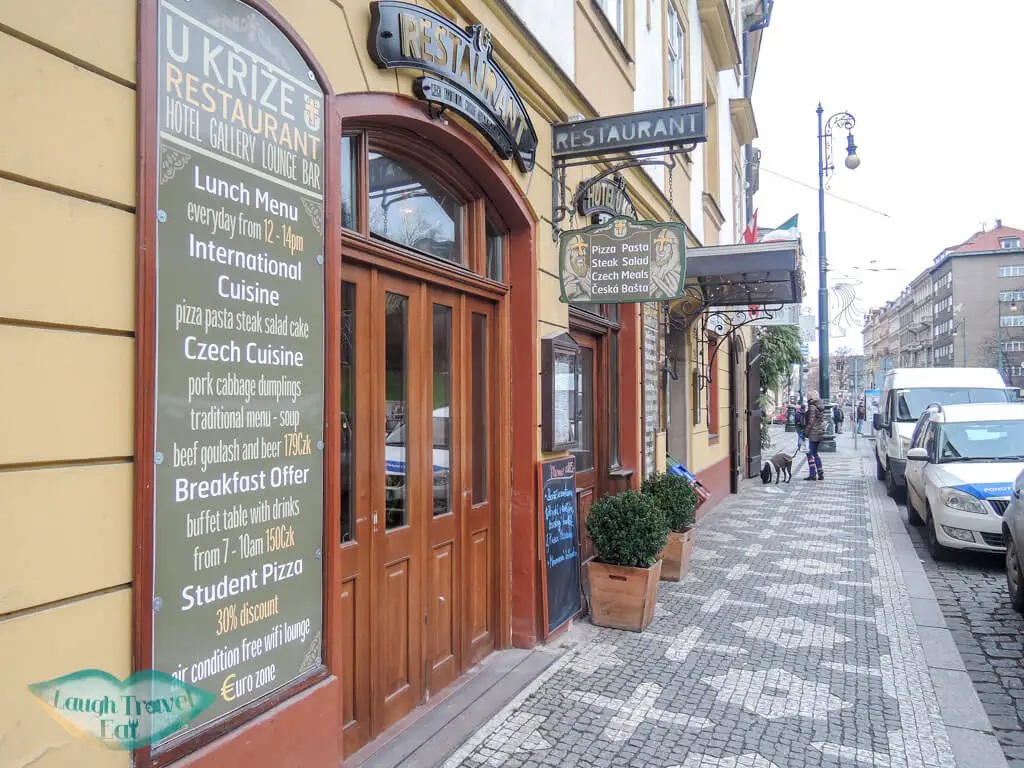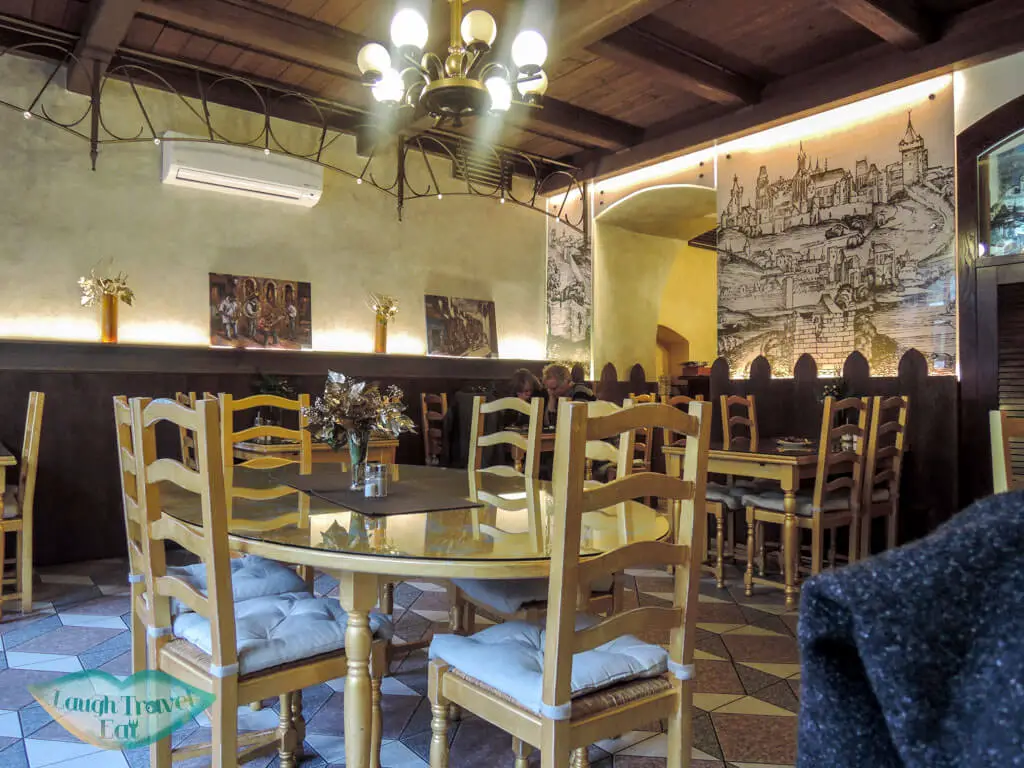 Situated next to Petrin Hill, and opposite side of the bridge from the National Theater, this surprisingly cheap restaurant is located inside a hotel. Despite the good food, I wouldn't vouch for their dessert, and one needs to be patient for the service.
Address: Újezd 423/20, 118 00 Praha-Malá Strana
Tkalcovsky dvur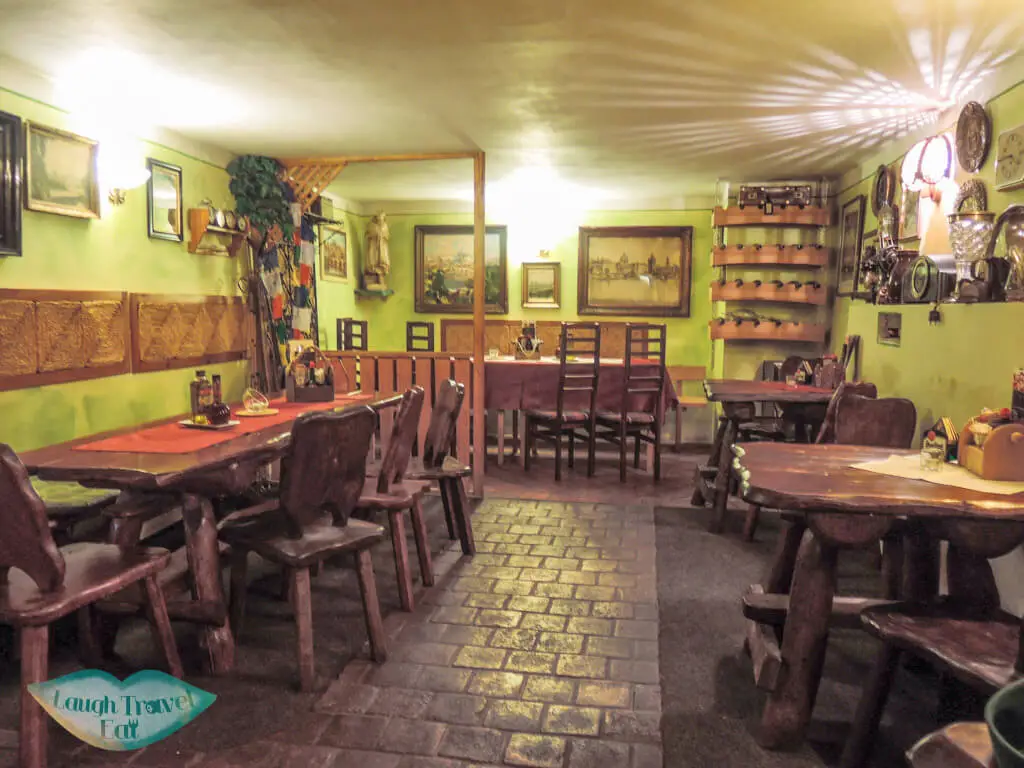 A traditionally decorated tavern, this restaurant has proved itself to me that it is not a fancifully decorated tourist trap. Close to Charles Bridge, it is an ideal lunch place, as they have a special menu for tourists regarding their traditional dish that won't break your bank.
Address: U lužického semináře 104/28, 118 00 Praha
Opening hours: Mon – Sun 11:00 – 24:00