Not all brunches are created equal. After finding the
best maple syrup bacon in Jackson and Rye
, I was looking for another excuse to
try out a new brunch place
(Contrary to popular believe, my life mostly revolves around home and Uni). I am not usually one to post about places that I don't recommend, though I think I should give an honest opinion about placed that are often hyped up on the internet. Which is the case here.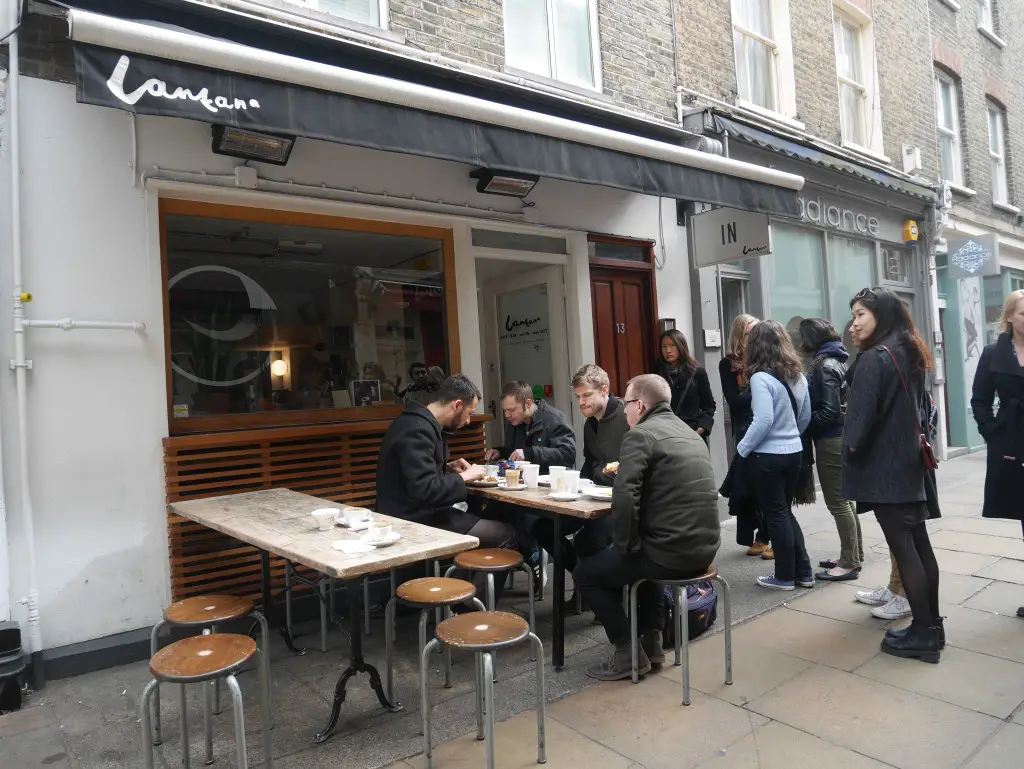 So when I found out my friend is coming down from Sheffield for a weekend and was free for Sunday morning, I immediately leaped into action. After some extensive online research, I felt quite delighted with the menu of Lantana Café and decided to give it a shot. Their menu can be viewed
here:
The Australia-styled Café is situated in Charlotte Place and my gosh, it's popular. Dashing late on the scene (though not as late as my friend), there was already a five group deep queue along the delightful small street. A glance at my watch told me it was 11:45 and judging from the flurry of activities and chatter, it's packed to the brim.
A 15 minutes wait later we decided to brave the outdoors and settle for one of the two outside table. Though the setting is nice, the pavement is slanted away from the café and I ended up having to perch in a weird angle to stay solidly seated. Another ten minutes we still haven't gotten our menus – the café was obviously understaffed.
Eventually we did order and were served. Though not overly expensive in terms of London restaurants, I was shocked at how small one of the dishes was.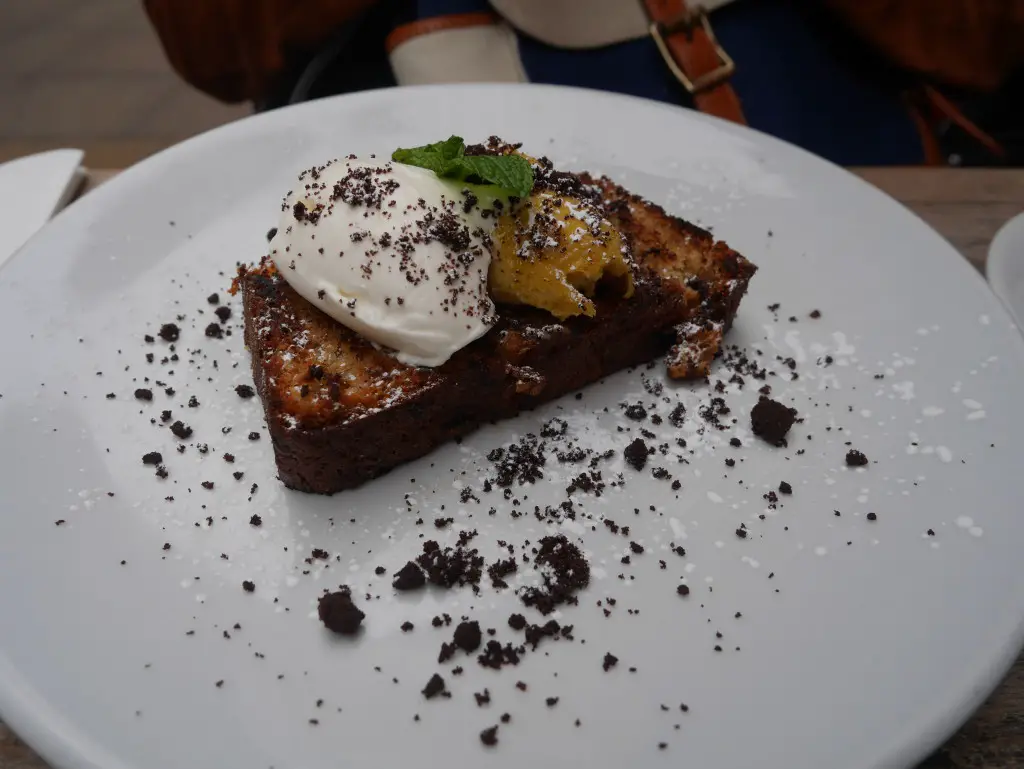 The rest of us all got hefty portions of whatever it was we ordered, but the
banana bread was more of a large dessert than breakfast.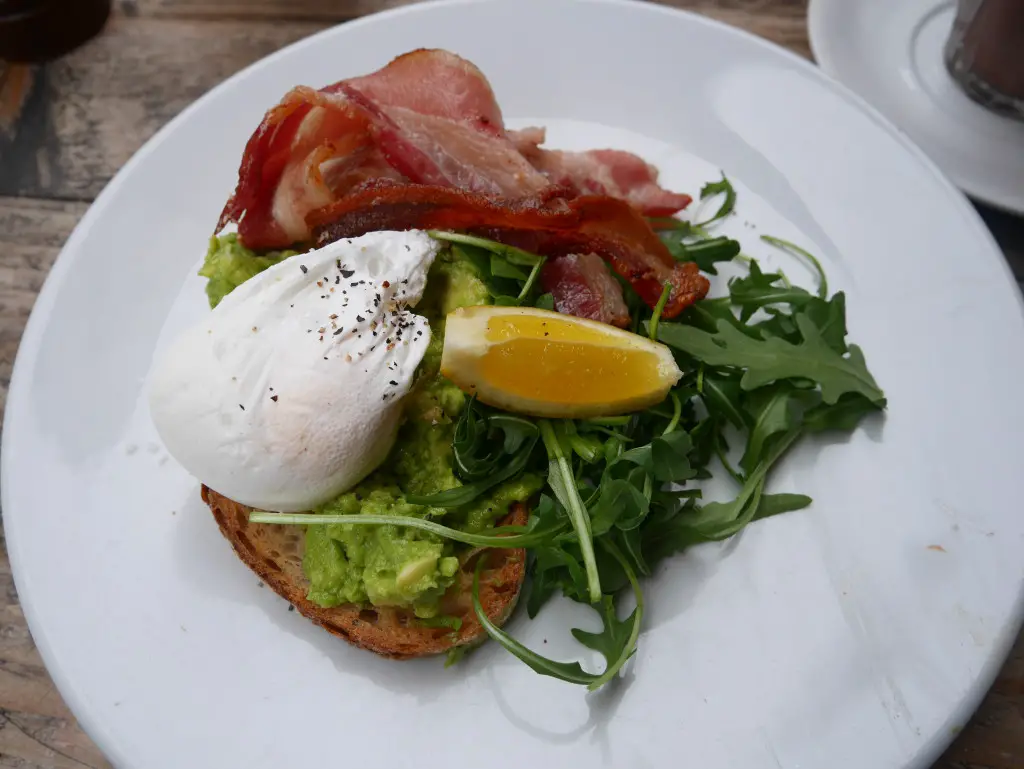 I ordered
avocado smash on sourdough toast with bacon and poached egg
and while the food wasn't bad, it wasn't as good as I hoped it would be; the bread was mediocre, the pouch egg too watery and avocado a little too raw.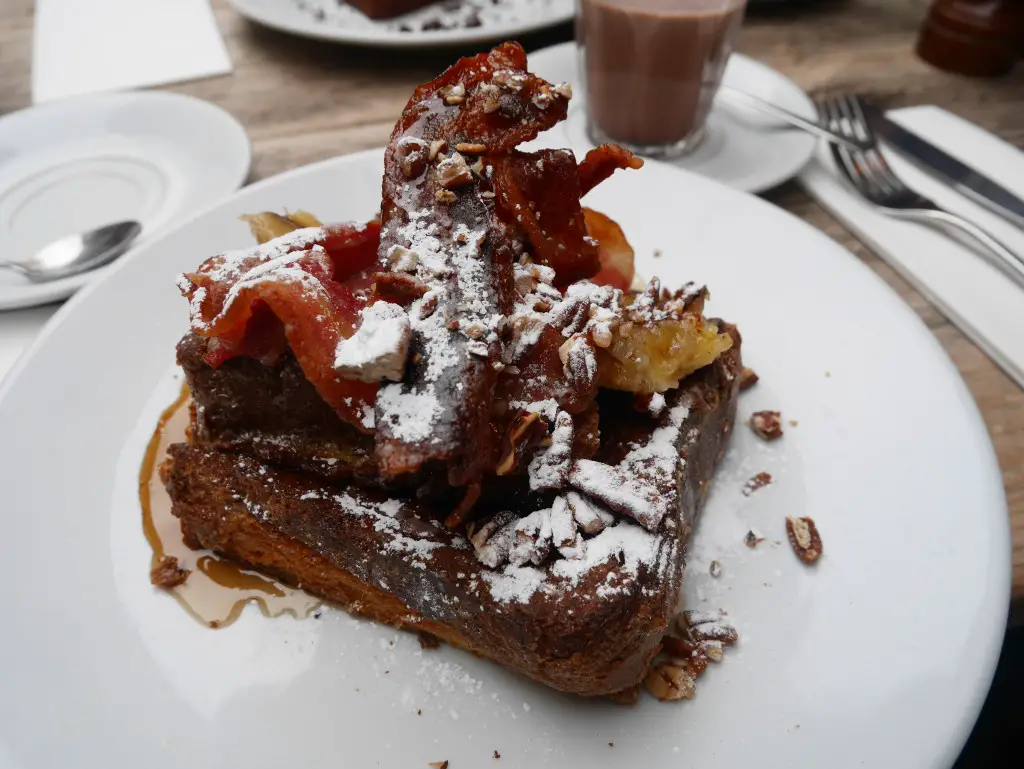 I stole a few bites from my sister's French Toast and liked it better than my own dish, though my sister thought it was too sweet.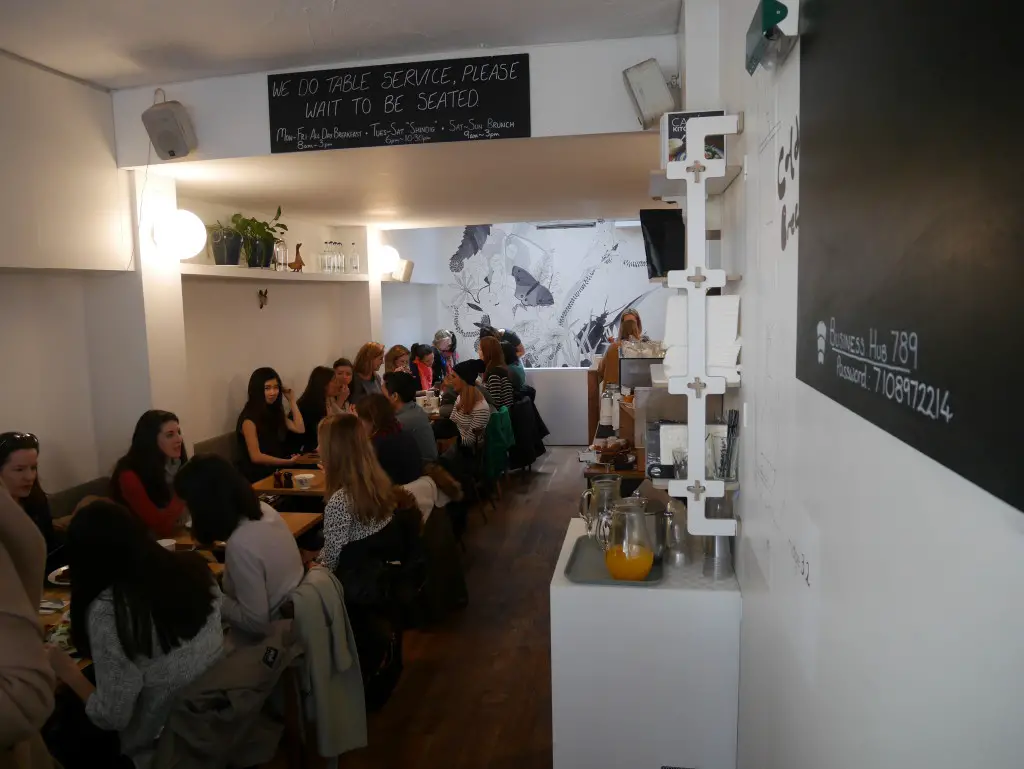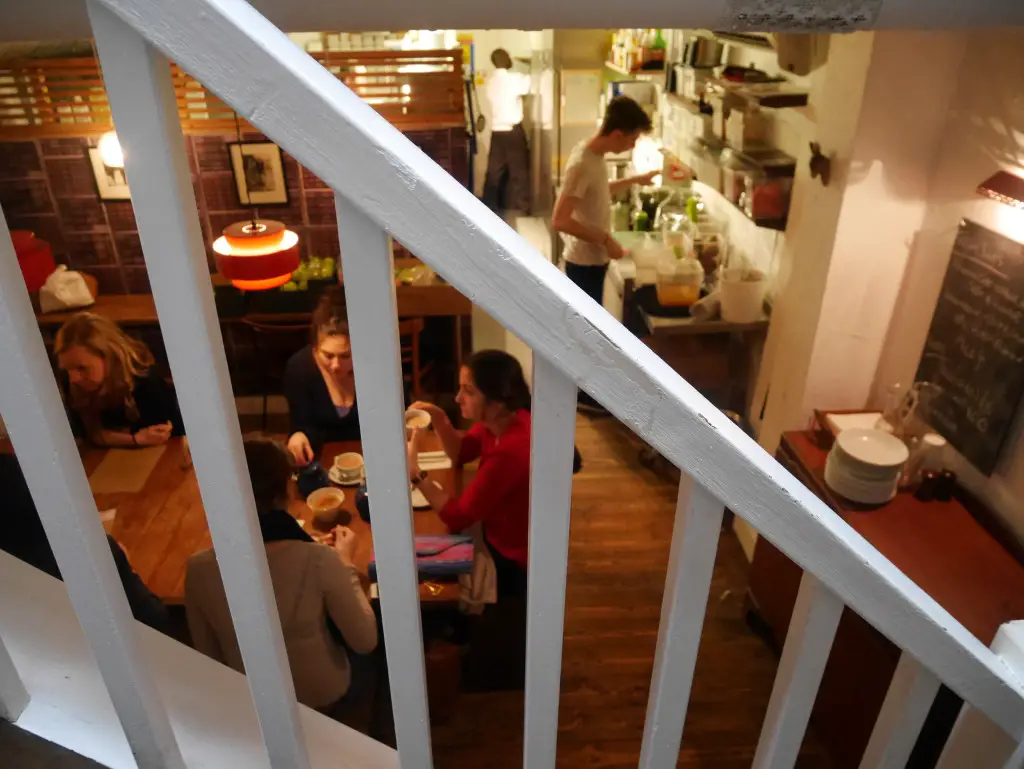 Overall,
it was an okay experience
. The décor was charming, the food was alright and price normal for London, but on the slightly expensive end. It is one of those hyped up restaurant common all over London that's overrated. It's not a restaurant that I would recommend purely because of the ridiculous queue.
Address: 13 Charlotte Pl, London W1T 1SN
Opening hours: 8:00 – 18:00 daily